Arctic Adventures values the safety of our adventurers and wants to provide you with the best information. Here you will find where to go if you get sick, information on hospitals and insurance, company health measures, and the answers to our frequently asked questions.
Is it safe to travel to Iceland now?
Iceland isn't classified as a high risk area according to the Directorate of Health in Iceland. The country is open to citizens and residents of EU and Schengen states. Travel restrictions don't apply to the family members of EU/EEA or EFTA citizens and residents.
Iceland has temporarily closed its borders to tourist nationals from most countries outside of the EU/EEA, EFTA, or the UK. However, as of July 15th travel restrictions are lifted for the following 14 non-EEA and Schengen member states.
The fourteen states are:
Algeria
Australia
Canada
Georgia
Japan
Montenegro
Morocco
New Zealand
Rwanda
Serbia
South Korea
Thailand
Tunisia
Uruguay
The new regulations also allow travel to Iceland for citizens and residents of Andorra, Monaco, San Marino, and the Vatican. Follow the Directorate of Immigration's official site for regular updates. 
CURRENT UPDATE: As of June 15, travelers, who are allowed to enter the country, can choose to be tested for COVID-19 instead of going into two-week quarantine. 
Here's what you need to know about traveling to Iceland after June 15: 
Before traveling to Iceland you're required to fill out a pre-registration form that you can find at www.covid.is/english. The form asks you to provide your contact details and travel information to make testing at the airport faster and easier.



Upon entering Iceland, visitors can choose from two options:

get tested for coronavirus or go into two-week quarantine. The fee for a single test is ISK 11,000 (€70; $80) if paid on site or ISK 9000 (€58; $65) if paid in advance. Children born in 2005 or later are not required to get tested or quarantine. (Get your free COVID-19 test with us)



Visitors to Iceland will also be encouraged to install Iceland's official contact tracing app

Rakning C-19.
For more information about coronavirus testing, check out our article COVID-19 Testing at Iceland Airport. 
We look forward to seeing you in Iceland! We'll be here, ready to go after new adventures together.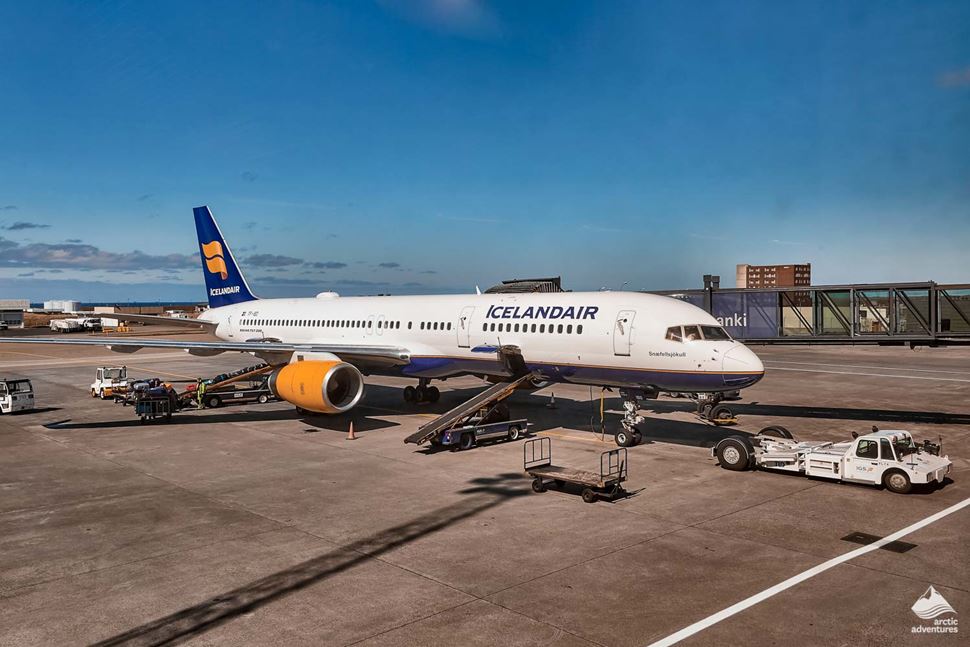 The most up to date developments and information about Iceland and COVID-19 can be found on the official Icelandic help page. For more information, you can also check the official Directorate of Health and Department of Civil Protection and Emergency Management websites.
If you have been to any of the high-risk areas or in contact with anyone who has COVID-19 within the last 14 days and are worried you may be infected you are advised to call 1700 from an Icelandic phone number or +354 544 4113 from any other phone. A health care professional will give you further assistance.
Airlines that Travel to Iceland
Isavia, Iceland's airport operator, reports that currently there are flights to and from Reykjavik from 21 destinations in 15 countries.
As of June 15, Icelandair, the flag carrier of Iceland, operates daily flights from key destinations in Europe, such as Copenhagen, Berlin, Munich, Amsterdam, Zürich, Frankfurt, Paris, and Oslo. Check out the latest flight schedule on Icelandair official website.
Such airlines as Wizz Air, Air Baltic, EasyJet, Czech Airlines, Lufthansa, SAS, and Transavia are also offering flights to Iceland from various destinations. You can find the full list of airlines flying to Reykjavik and their destinations on Isavia's informational web page.
What are Iceland's guidelines during the current Covid-19 outbreak?
Stores, museums, hotels, and other facilities provide hand sanitizer and do additional cleaning on frequently touched surfaces such as door handles, tables, and reception desks.
People are asked to wash hands and/or use hand sanitizer regularly and respect physical distancing rule (try to maintain 2-meter distance from each other). 
What measures is Arctic Adventures taking against the virus?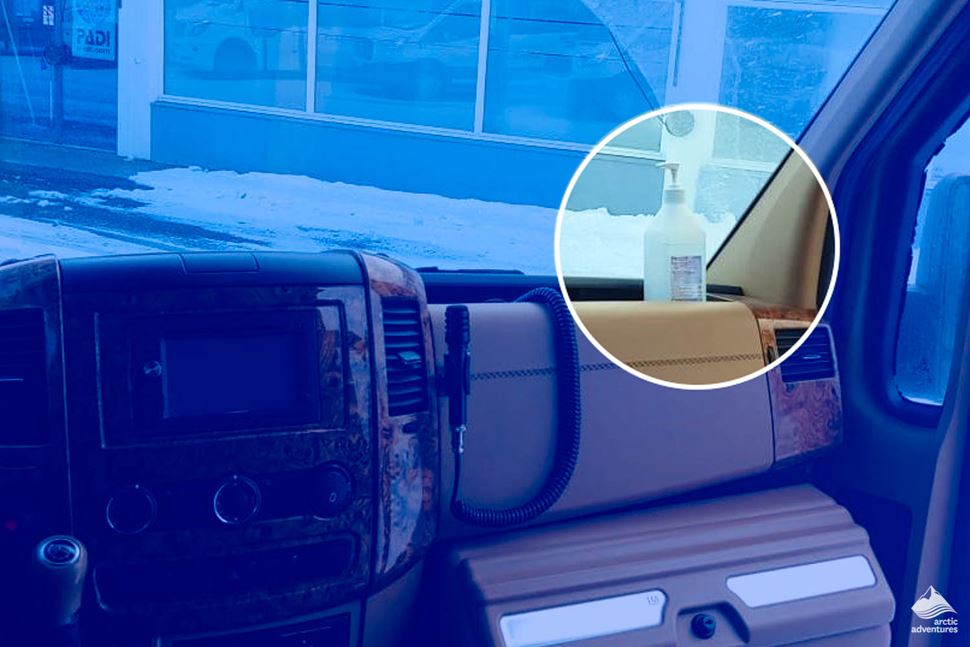 In response to the Covid-19 outbreak, Arctic Adventures has put into place various safety measures to protect our adventurers. All safety procedures are based on the guidelines provided by the Icelandic Directorate of Health. Our tour guides and staff have been prepared according to these standards. If there is a high chance of infection, health officials will be contacted and the appropriate measures taken by guides and staff.
We want our clients to know their safety and welfare is always our top concern, whether you're climbing a glacier or avoiding infection. The best way to protect yourself from getting sick is through good hygiene, so every Arctic Adventure vehicle has been equipped with hand sanitizer. Additionally, both vehicles and operational bases have printed out instructions on how to avoid infection.
While we are in the midst of a serious situation, this is not the first time we have seen a health crisis cause widespread panic (i.e Zika, SARS, and Ebola). We hope that as we see more recovered patients and learn more about this particular virus, the fear will subside. In times like these, it is important to manage misinformation and follow the advice of official health organizations. 
Arctic Adventure Tours FAQs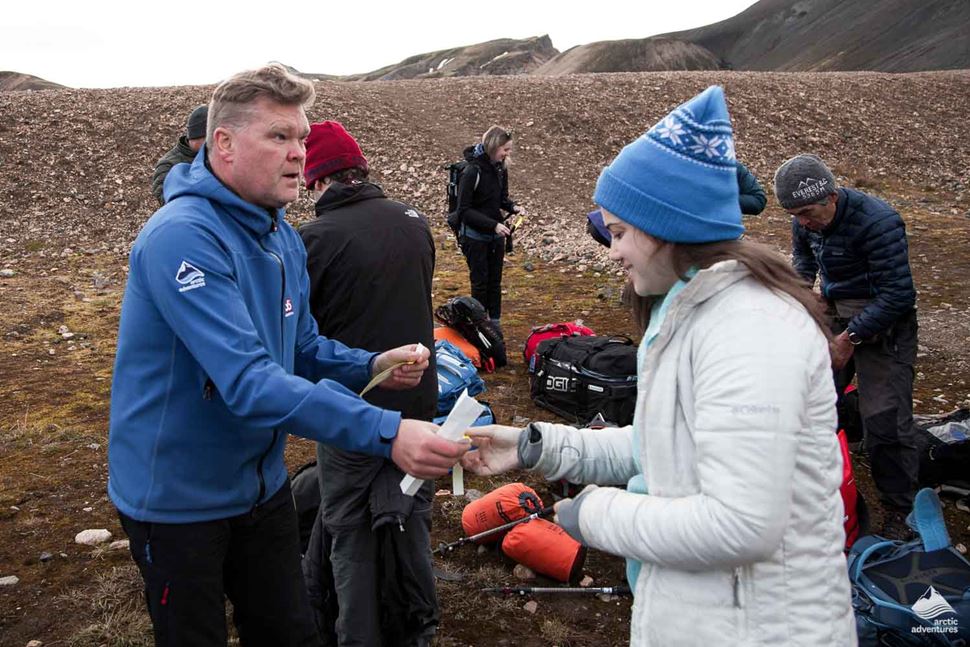 Does Arctic Adventures routinely disinfect buses?
Yes. The health and safety of our adventurers is our top priority, so our cars are cleaned after all tours. Due to the outbreak, we will also disinfect our buses if we suspect there is a chance of infection. 
What about hiking huts and campsites?
Huts and campsites used in our trekking tours have implemented enhanced cleaning and social distancing procedures due to the COVID-19 pandemic.
Huts:
Hand sanitizer and sanitizing sprays will be accessible inside all huts, with instructions on how to use them. Only one person from each group is allowed to cook in the kitchen at a time. Common contact surfaces should be sanitized before and after food preparations. After cooking, all equipment (dishes and cutleries) should be thoroughly cleaned with hot water and soap. 
There is a limitation on how many people can use the toilet facilities at the same time, and people are encouraged to sanitize contact surface areas, like door handles and tables, afterward.
Campsites:
Each campsite will be divided into sections, and each section will accommodate 200 people max according to recommendations from the Directorate of Health. Groups are encouraged to keep a distance of 2 meters from each other. 
There is a limitation on how many people can use the toilet facilities at a time, and people are encouraged to sanitize contact surface areas afterward. 
What happens If anyone in the group falls sick during the tour?
In the case of a suspected COVID-19 infection, Arctic Adventures has a written set of emergency procedures to follow. These procedures are based on guidelines created by the Icelandic Directorate of Health. Each case might be different but if there is a high probability of infection, health officials are to be contacted and the proper measures taken.
Are the travelers required to take any medical precautions (e.g. checking temperature daily) on their tour?
Travelers are not asked to take any medical precautions. We believe that all adventurers traveling with us are sensible and can make an informed decision based on their own health. To reduce the risk to a minimum, we advise all of our tour participants to frequently wash your hands, avoid touching your face, and cover your mouth when sneezing and coughing.
Could I get a full refund because I don't feel comfortable traveling during the outbreak?
Arctic Adventures can not be held responsible for any loss, damage, accident, injury, sickness, schedule change or other factors due to weather, strike, natural disasters or any other cause beyond Arctic Adventures's control. Arctic Adventures acts in good faith and cannot be held responsible for defaults or delays of organizations that are not a part of the Arctic family such as individual agencies, hotels, other tour operators, airlines, guides, restaurants or any other person's or company's act.
Find more information on our refund and cancellation policy.
Healthcare, Hospitals & Insurance: What to do if you get sick in Iceland
While the likelihood of COVID-19 infection in Iceland is very low, healthcare facilities around the country have begun updating their response plans. Surgeon General Alma Möller said during a press conference that The National Hospital is well-equipped to handle coronavirus patients, and added they have 26 respirators in top condition.
If you think you have been infected with the coronavirus, 

health officials recommend you 

self-quarantine

 and call 

1770 (+354 544 4113)

. 

Do not visit any healthcare centers

 

without being directed to first. 
In the case that you do get sick on vacation, take comfort that Iceland has some of the best healthcare in the world. For insured travelers in-patient hospitalization is free, and for as long as necessary. Keep in mind that ambulance services cost a fee. 
Main Hospital – Landspitali:
Hringbraut 101, 101 Reykjavík, Iceland
Capacity: 700 beds
Website: https://www.landspitali.is/
Icelandic Healthcare: Quick Facts
Iceland has a universal healthcare system.

Iceland has more doctors per capita than any other country on earth.

Iceland ranks in the top 10 best European healthcare systems.  

Iceland emergency services number:

 

Dial 112
Healthcare Centres
or temporary travelers, Iceland has health centers and clinics that provide primary health care if need be. If you feel sick while on your trip, you can go to a local health center and they will take you even without booking an appointment. Practically every doctor and health care worker in Iceland speaks English.
Keep in mind you may be charged for services provided at the center, so make sure you are covered under health insurance.
Travelers Health Insurance Coverage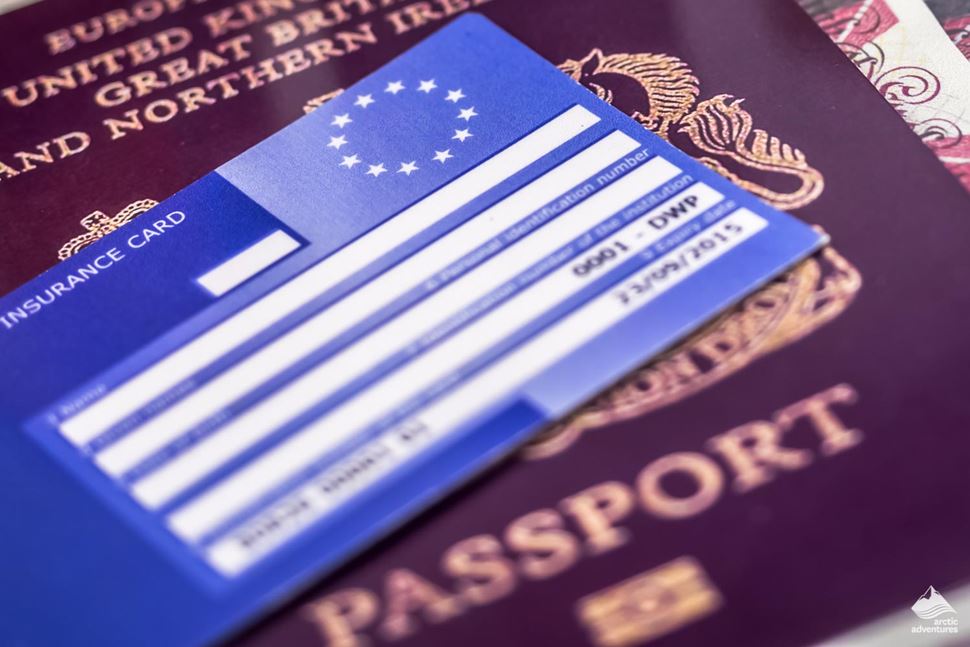 Health service insurance coverage for EEA citizens temporary traveling in Iceland
EEA citizens who are insured are entitled to all medical services while in Iceland. The type of care needed and the expected length of stay will be taken into consideration. Services provided are charged at a fixed fee. Depending on your insurance, it's possible to get the charge fully reimbursed.
Make sure you understand your health insurance policy before you travel. If you have a European Health Insurance Card (EHIC), you must bring it to Iceland with you. If you don't, you'll have to pay in full for any of the healthcare services used.
Health service insurance coverage for non-EEA citizens temporary traveling in Iceland
It is recommended that non-EEA citizens purchase travel insurance. People in this category can get medical care while in Iceland, but must pay full price for all services and can seek reimbursement from their health insurance providers.
Healthcare costs for travelers
Travelers who need to visit a doctor in Iceland should make sure they bring an insurance card or papers and a valid passport. The following prices are for services offered by local Health Care Clinics and the national hospital. Note that prices will be much higher at private health care clinics.
General Travel FAQs
Has Iceland imposed any travel bans or restrictions for specific countries?
As of 20 March 2020, Iceland closed its borders to tourists from countries outside of the EU/EEA, EFTA, and the UK. The travel ban is in line with the EU's recommendations. The country plans to reopen its borders for 15 states outside the EU/Schengen Area anytime soon. Follow updates at the Directorate of Immigration's official site.
How likely am I to catch coronavirus in Iceland?
Patients diagnosed with COVID-19 in Iceland have been quarantined and are being monitored closely, as well as those they were in contact with. Those who have not been diagnosed but have traveled to high-risk countries have been asked to self-quarantine for the required 14 days. Icelandic health officials have continued to take all necessary precautions to protect citizens and travelers and the chances of catching the virus inside the country remain low. Travelers are asked to practice good hygiene to keep them and others safe.
Who do I call if I feel sick? Where do I go?
If you suspect you might have been infected with COVID-19, please refrain from going out in public. Health officials recommend you self-quarantine and call 1770 (+354 544 4113) for further advice. Most importantly, refrain from going to the ER or clinics without being asked to do so by a health professional.
Where is the hospital in Reykjavik? If I get sick will I be hospitalized there or somewhere else?
In the unlikely event that you contract the coronavirus in Iceland and develop respiratory issues or other complications related to the virus, you will be hospitalized in one of the university hospitals in Iceland. One is located on Fossvogur 108 and the other one is right downtown in 101.
There are also smaller hospitals around the country which are well prepared to deal with coronavirus incidents. Otherwise, all foreign patients who show mild symptoms with confirmed or strongly suspected cases will be quarantined in a medical hotel in Reykjavik. All local citizens are subjected to home quarantine if hospitalization is not needed.  
How long are infected people being hospitalized if identified as sick?
For as long as needed. Patients with mild symptoms will be put up in a medical hotel and locals subjected to home quarantine. Currently there is no treatment for the virus, only for the symptoms. Based on the information so far of recovered cases, people have spent around three weeks in the hospital. As to the question of how long does coronavirus last, there is no answer yet as symptoms can subside before a full recovery.  
Will I be rejected at airport customs in Iceland?
No entry screenings have been recommended at this point in time, according to the Directorate of Health for Iceland. Iceland customs are not asking travelers if they have been to China and there are no entry stamp checks being done by border police on flights arriving from inside the Schengen. However, texts are being sent to incoming passengers to seek medical attention if they have come from Wuhan and are showing flu symptoms. 
More information on the preparedness of Iceland's airports and ports can be found here. 
Can I buy a face mask at the airport or pharmacy?
The Icelandic Directorate of Health recommends that people carry disposable tissues to sneeze into or throw away instead of using masks. According to WHO, healthy people only need to wear a mask if they are taking care of a person with suspected 2019-nCoV infection. Frequent hand-cleaning with alcohol-based hand rub or soap and water is the most important preventive measure! However, if needed, you can buy masks at pharmacies for around 10 ISK per piece.
We hope this has been helpful!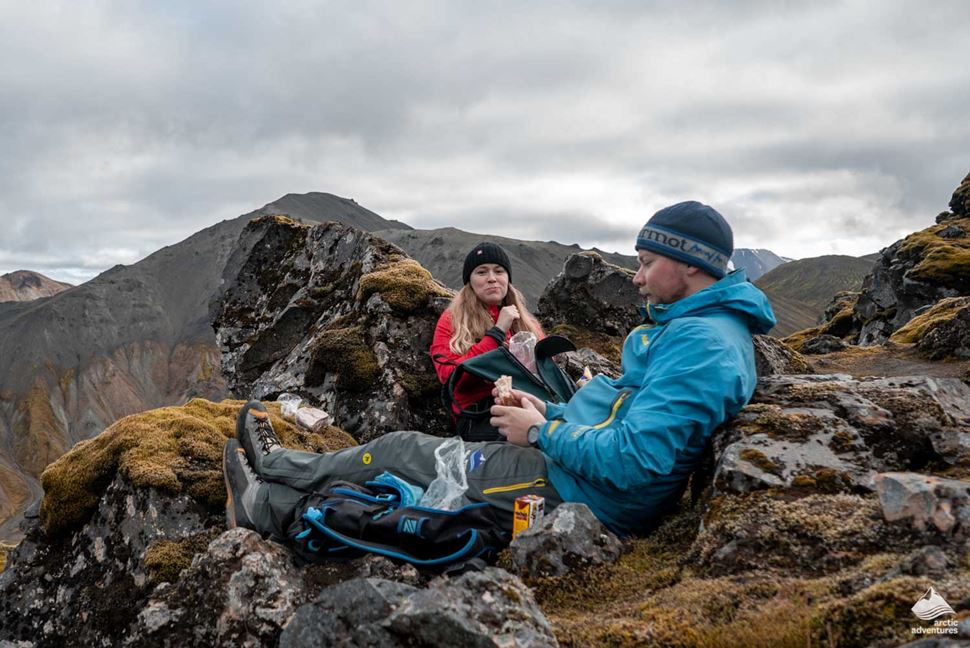 If you have any other questions regarding booking a tour with us, please contact us here.