Fun Facts about Vatnajökull Glacier
Learn the most interesting facts about Europe's largest glacier:
About 10% of Iceland is covered with Iceland with Vatnajökull covering 8%
Vatnajökull is the largest glacier in Europe
Jökulsárlón Glacier Lagoon is the deepest lake in Iceland
The original name of the glacier was Klofajökull
Vatnajökull is believed to have formed about 2500 years ago
You could fit every human in the world TWICE at Vatnajökull's surface
The highest mountain of Vatnajökull is Bárðabunga but the highest peak of its outlet glacier is Hvannadalshnúkur towering from Öræfajökull
Where is Vatnajökull Located?
This isn't exactly an easy question to answer, with the ice cap covering 8100 km2 and all, but, we can roughly say that Vatnajökull is located in central to southeastern highlands.
Vatnajökull can be seen stretching out down the shore all along the South Coast and adds a real charm to the area.
Vatnajökull National Park reaches all the way up to the North to Ásbyrgi and beyond and all the way down to the flatland in the South. It reaches West almost touching the highland lake Þórisvatn and in the East. It also extends into Fljótsdalshreppur where the wild reindeer roam.
It's safe to say that the largest National Park in Europe reaches some of the most fascinating areas in Iceland.
How to get to Vatnajokull Glacier?
Driving from Reykjavík to Vatnajökull is simple. You will drive out of the city on road 1 heading east.
Drive over Hellisheiði heath and onwards down to the town of Hveragerði, through Selfoss and continue following the same road as you did out of Reykjavík until you reach your destination.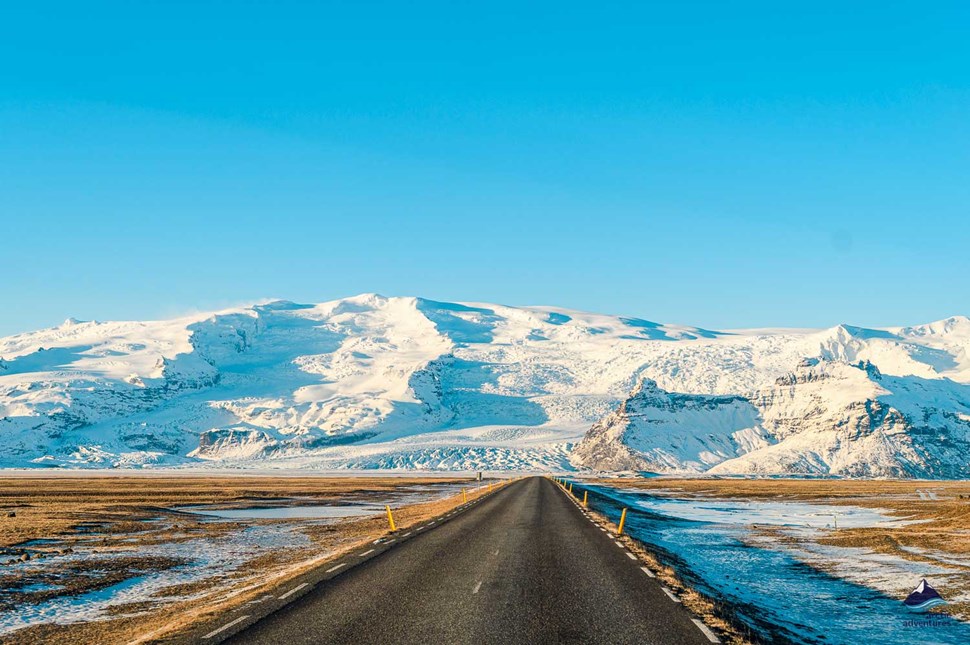 The route couldn't be easier to track. No twists or turns but plenty of stunning sights and attractions right by the road to stop at and take in the beauty.
Some examples would be Seljalandsfoss and Gljúfrabúi waterfalls. The powerful waterfall Skógafoss, the pitch black Reynisfjara Sand Beach and the impeccable Dyrhólaey cape with the arched hole. Onwards you will cross black sand plains for some time until reached the town of Kirkjubæjarklaustur and at this point, you will start to spot the first sighting of Vatnajökull.
Now it is solely up to you where you want to touch the ground with the glacier or which location you are supposed to meet up for a tour. For most, it will be in Skaftafell National Park (4 hours from Reykjavík), at Jökulsárlón (5 hours from Reykjavík) or any of the other glacier lagoons such as Heinabergslón and Fjallsárlón.
Note: There are a few ways of getting about going close to the glacier but one should not attempt to mount the glacier unless in the company of a guide or an experienced glacier climber. You can easily join one of our multi-day tours that have a glacier experience included. Your options being glacier hiking, ice caving or even both.
You can also reach the area to join a meet on location tour by jumping on a public bus and going off at Skaftafell or Jökulsárlón. Chances are you will need to stay the night in the area before the tour as most of them start relatively early.
What to do on Vatnajökull?
Vatnajökull glacier offers plenty of opportunities for exciting activities. Engage in glacier hiking, ice caving, or snowmobiling on the Vatnajökull glacier.
Vatnajökull is best accessed and viewed from the south. Here numerous outlet glaciers stretch down from the plateau – Breiðamerkurjökull, Skaftafellsjökull, Virkisjökull, Svínafellsjökull, Falljökull, Skeiðarárjökull to name a few.
Looking to try something exciting and new? Glacier Xtreme tour will take you glacier hiking and ice climbing on Europe's biggest glacier! Accompanied by your professional glacier guide, explore the deep crevasses from up close!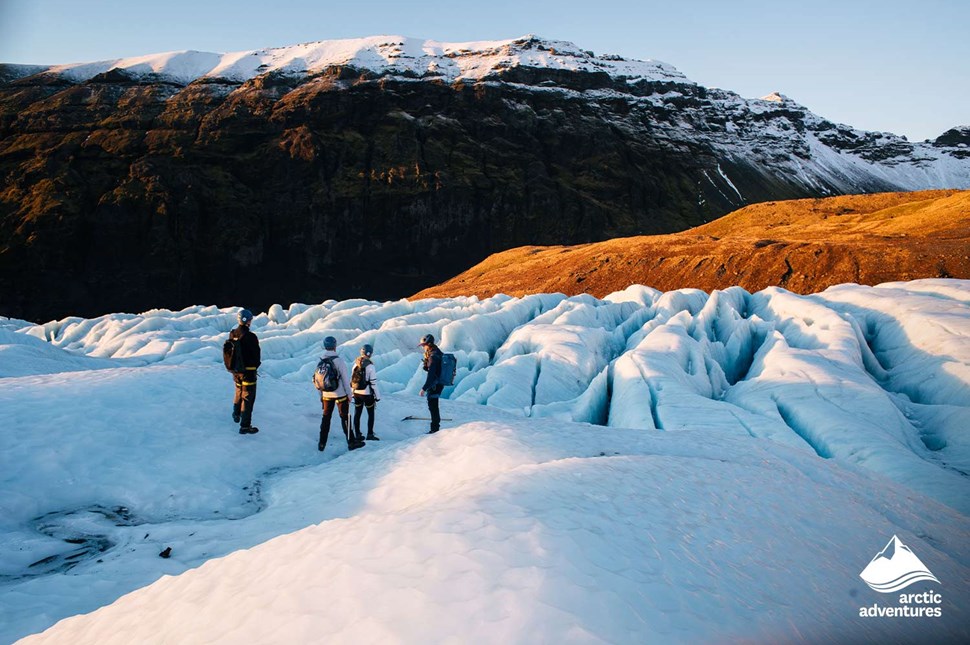 Öræfajökull is one of the best-known outlets because of its tremendous volcanic eruption in the 18th century. It has become quite popular to hike to the top and because of conditions on the glacier this is only doable in a short period of the year in late April/May.
Tour options are endless ranging from short glacier hikes available all year round such as the popular Glacier Wonders tour, to a fantastic glacier hiking and ice caving combination in the winter, such as the Into the Glacier tour.
In summer, some like to do a Glacier Lagoon boat ride as an addition to a glacier hiking tour and then the Glacier Grand Slam is the absolute best.
If you are visiting in winter and are simply looking for a blue ice cave tour the Crystal Ice Cave Tour is your winner but if you are looking to really explore the glacier, going further up on a more challenging hike the Glacier Explorer should be your pick and is available all year round!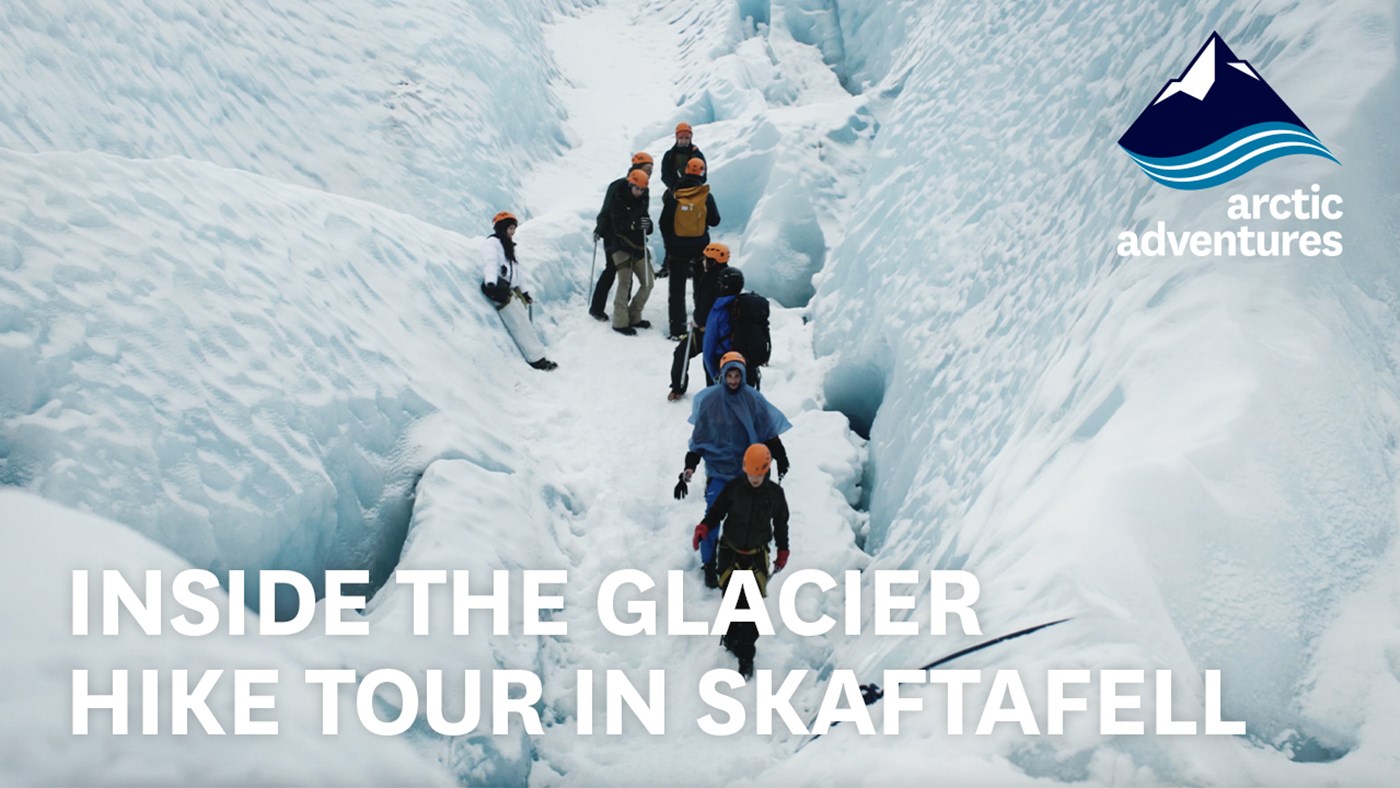 The newest addition to the flora of Vatnajökull tours is the snowmobiling tours. From April to October, you have the option of a snowmobiling tour on the vast Vatnajökull, from January to March, you can do it as a combination, Snowmobiling & ice cave exploring on Vatnajökull.
Jökulsárlón Glacier Lagoon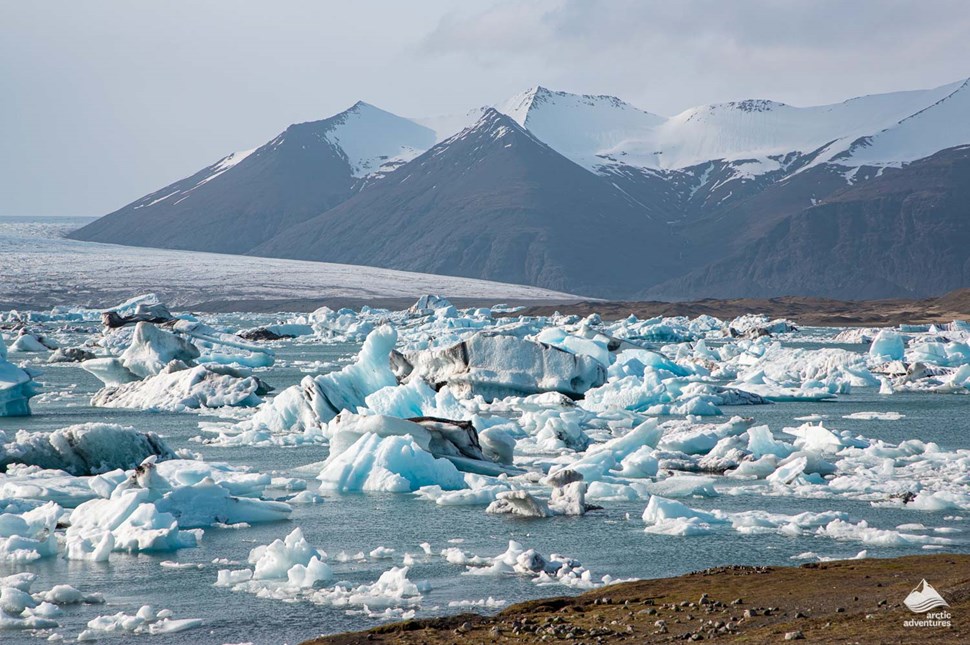 The famous Jökulsárlón glacier lagoon is to be found in the southern part of the glacier and takes its icebergs from the Breiðamerkurjökull outlet glacier. The Icebergs are multicolored and ever changing depending on seasons.
They casually float around in the lagoon, gradually melting into smaller bergs that move over to a pitch black sand beach. The icebergs float ashore and glisten in the sun, giving the beach the name the "Diamond Beach."
The wildlife at the glacier lagoon is very active at the lagoon as numerous seals live in the lagoon and birds such as Seagulls, Great Skuas, and Arctic Terns.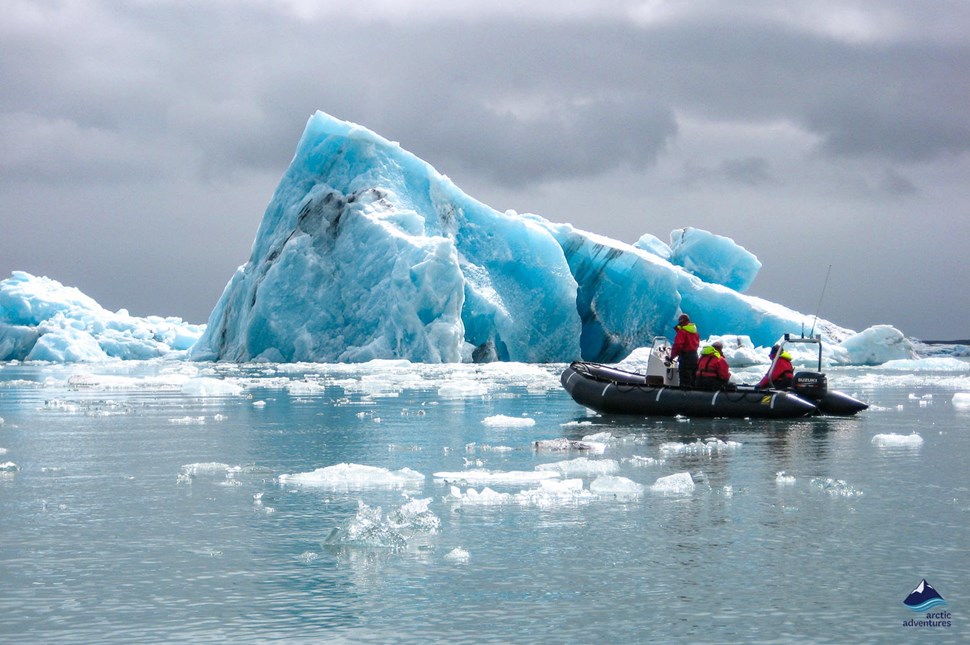 You can explore the lagoon by walking along its shore, or in summer by jumping on one of the boat ride tours available on the lagoon. The boat options are either an Amphibian or a Zodiac but for the most adventurous souls, there is also the glacier lagoon kayaking tour!
Are volcanoes in Vatnajökull still active?
Underneath the great ice mass lies two of the most active volcanoes in Iceland; Grímsvötn and Bárðarbunga. Grímsvötn is the most active of the two estimated to have erupted up to one hundred times since the settlements of Iceland.
The last eruption in 2011 was relatively small and did not have any serious effects to day to day lives in the vicinity of the glacier.
Where to eat close to Vatnajökull?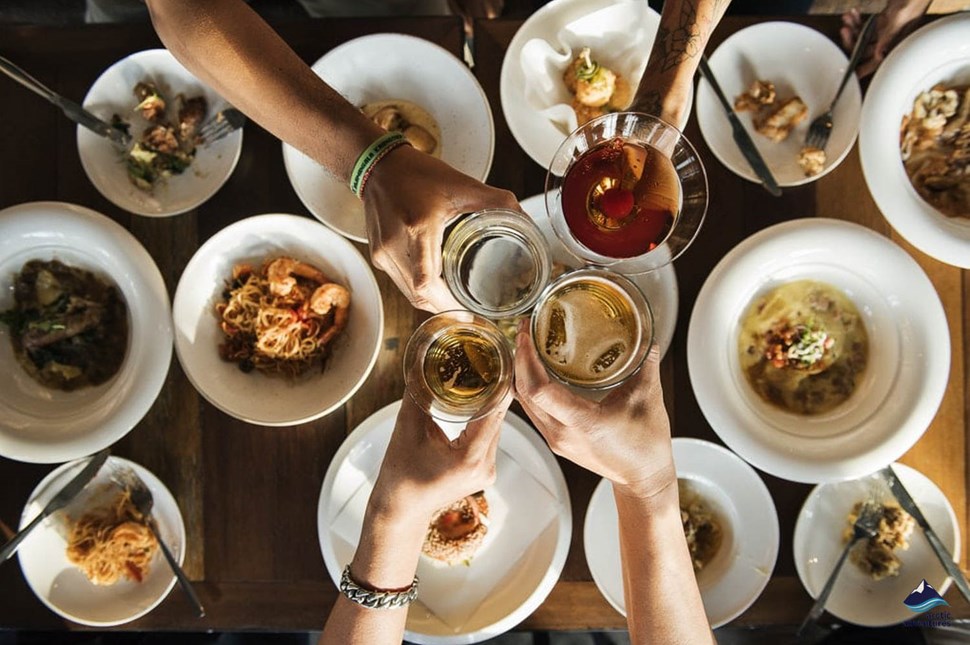 Shown in the order they appear when driving from Reykjavík to Vatnjökull heading East.
Attraction Cafés
Systrakaffi at Kirkjubæjarklaustur

Skaftafell National Park Cafeteria

Fjallsárlón Café

Jökulsárlón Glacier Lagoon Café
Hotel Restaurants
Adventure Hotel Hof

Fosshotel Glacier Lagoon

Fosshotel Vatnajökull
To grab quickly
Glacier Goodies Food Truck

Freysnes Gas Station and Grill
Restaurants at Höfn í Hornafirði
Íshúsíð Pizzeria

Pakkhús Restaurant

Humarhöfnin
Where to stay near Vatnajökull | Accommodations & Hotels by Vatnajökull
Shown in the order they appear when driving from Reykjavík to Vatnjökull heading East.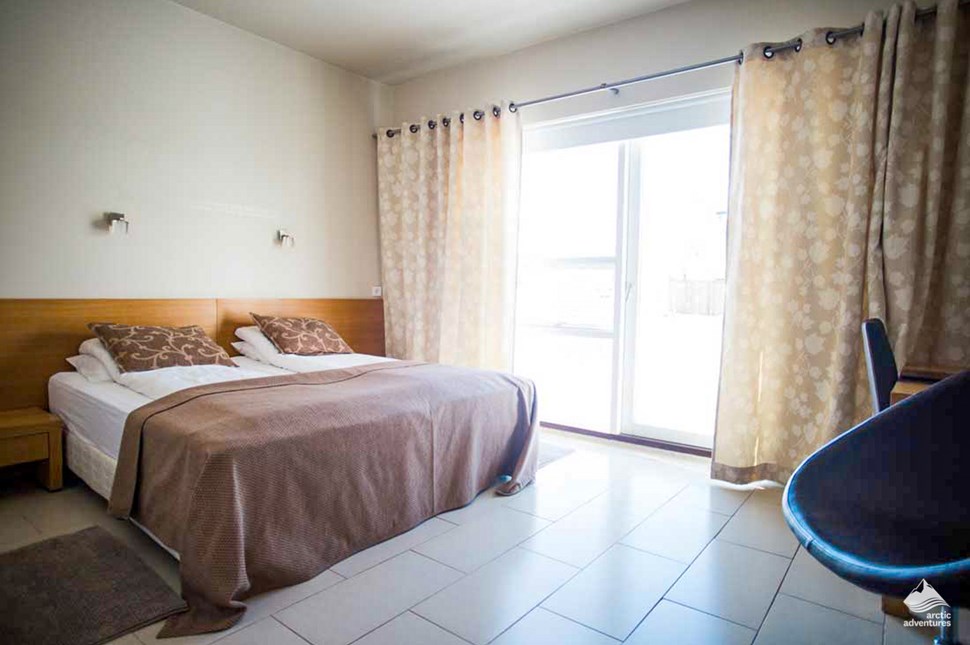 Hotels
Hostels
Guesthouses, B&Bs and Farmstays
Hrífunes Guesthouse

Eldhraun Guesthouse

Eldhraun Holiday Home

Hunkubakkar Guesthouse

Dalshöfði Guesthouse

Hvoll Guesthouse

Lækjarborgir Guesthouse

Reynivellir

Skyrhúsið Guesthouse

Kálfafellsstaður B&B

Lækjarhus Farm Holidays

Guesthouse Stekkatun

Guesthouse Skalafell

Lilja Guesthouse

Setberg Guesthouse

Glacier World Guesthouse
Note: None of the accommodations listed here are in the town Höfn in Hornafjörður. That is not to say that Höfn isn't a fantastic place. There are bountiful great options in Höfn but the list would just get too long.
Where to go camping near Vatnajökull?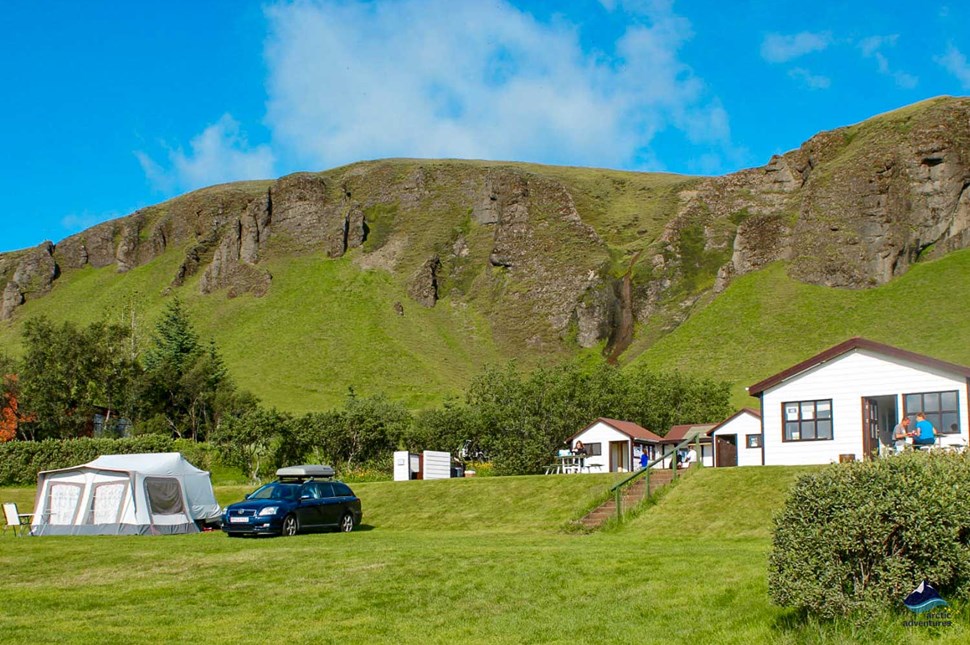 Here is a list of all the fantastic camping sites near Vatnajökull glacier sure to provide you with a great camping experience and memorable views!
Camping at Kirkjubær II in the central town

Camping Ground at Kleifar near Stjórnarfoss

Skaftafell Campsite in the National Park

Svínafell Camping Site under Svínafellsjökull "the Hollywood glacier"

Haukafell Campsite East of Fláajökull glacier

Höfn Camping Ground at Höfn í Hornafirði
TV Shows, Hollywood Movies or Music Videos filmed at Vatnajökull Glacier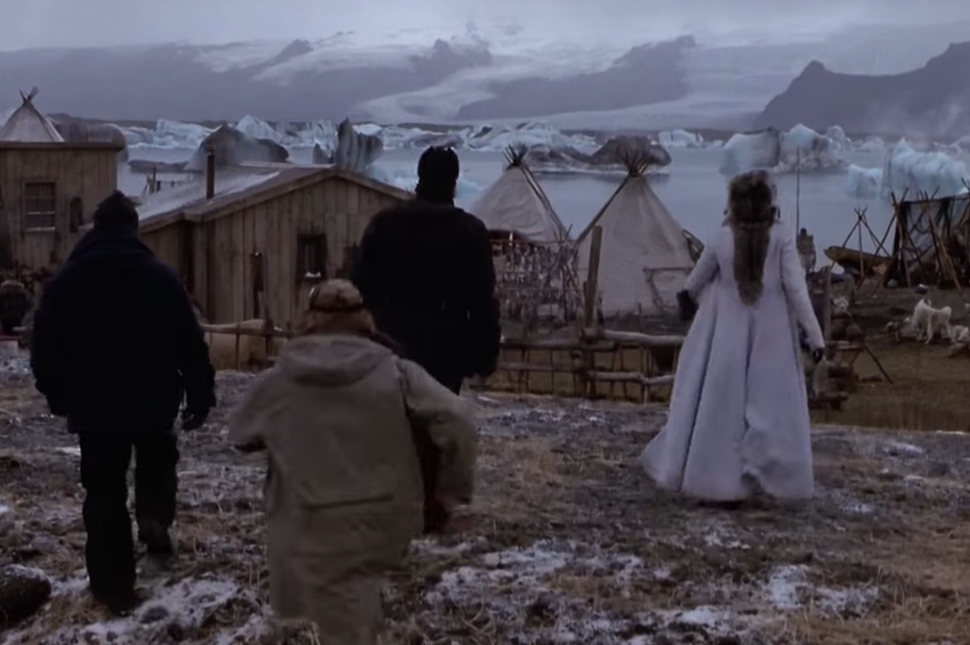 Svínafellsjökull Glacier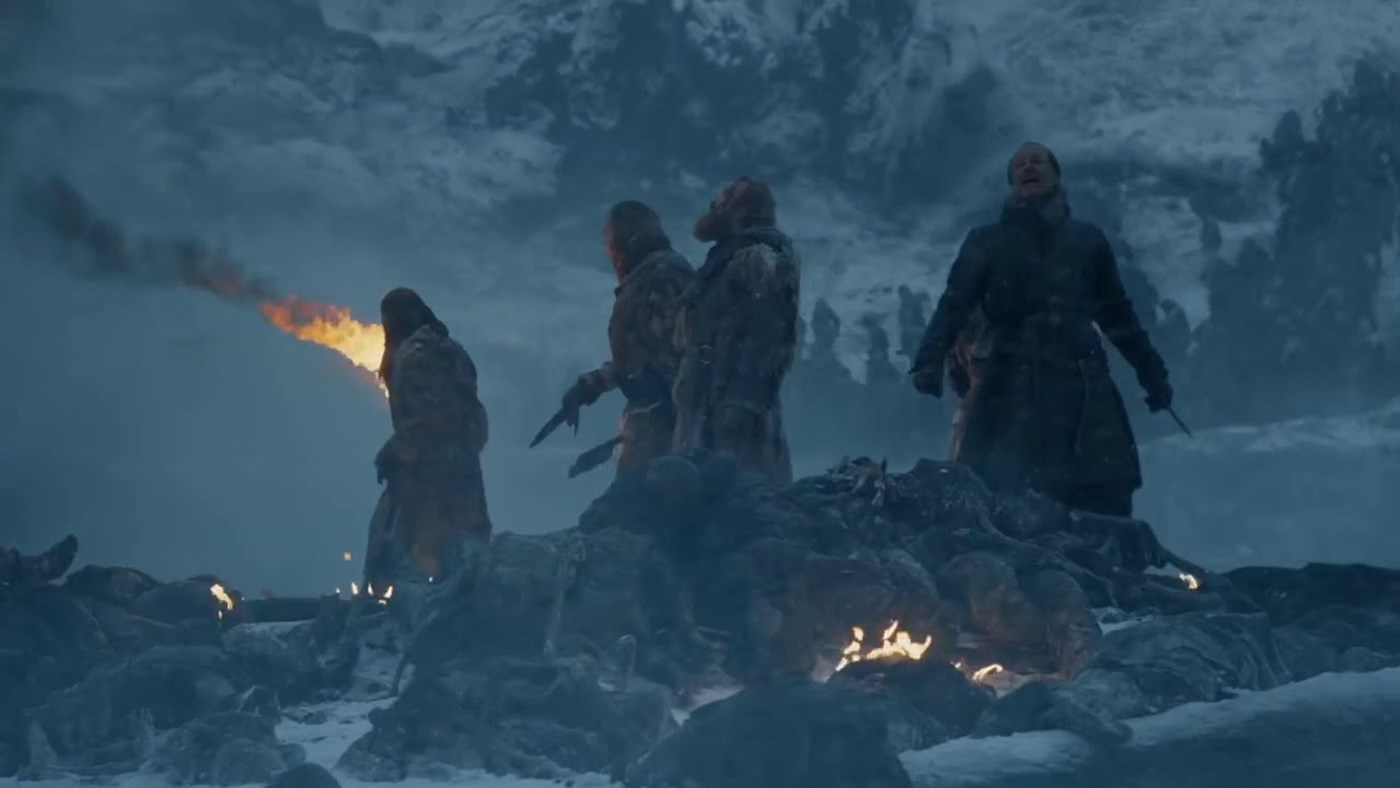 Falljökull Glacier
Jökulsárlón Glacier Lagoon
James Bond: A View to Kill (1985) the ice packed lagoon is a picture perfect background in the final scene where James Bond (Roger Moore) shoots a helicopter that crashed into one of the icebergs.
Lara Croft: Tomb Raider

 

(2001) the opening scene shows Lara Croft (Angelina Jolie) in Siberia Russia sailing along icebergs before driving across a glacier field. The scene is shot in Jökulsárlón and on Vatnajökull glacier.
James Bond: Die Another Day

 

(2002) the second time Jökulsárlón appears in a James Bond film now Mr. Bond is in a car chase on the frozen lake! The lagoon was literally clocked up with a dam for the filming of the movie. It only took a few days until the lagoon had completely frozen over and the stunt doubles were able to shoot their scenes.

Land Ho! (2014) this adorable heartwarming comedy tells a tale of two ex-brother in-laws who travel all over Iceland including Jökulsárlón.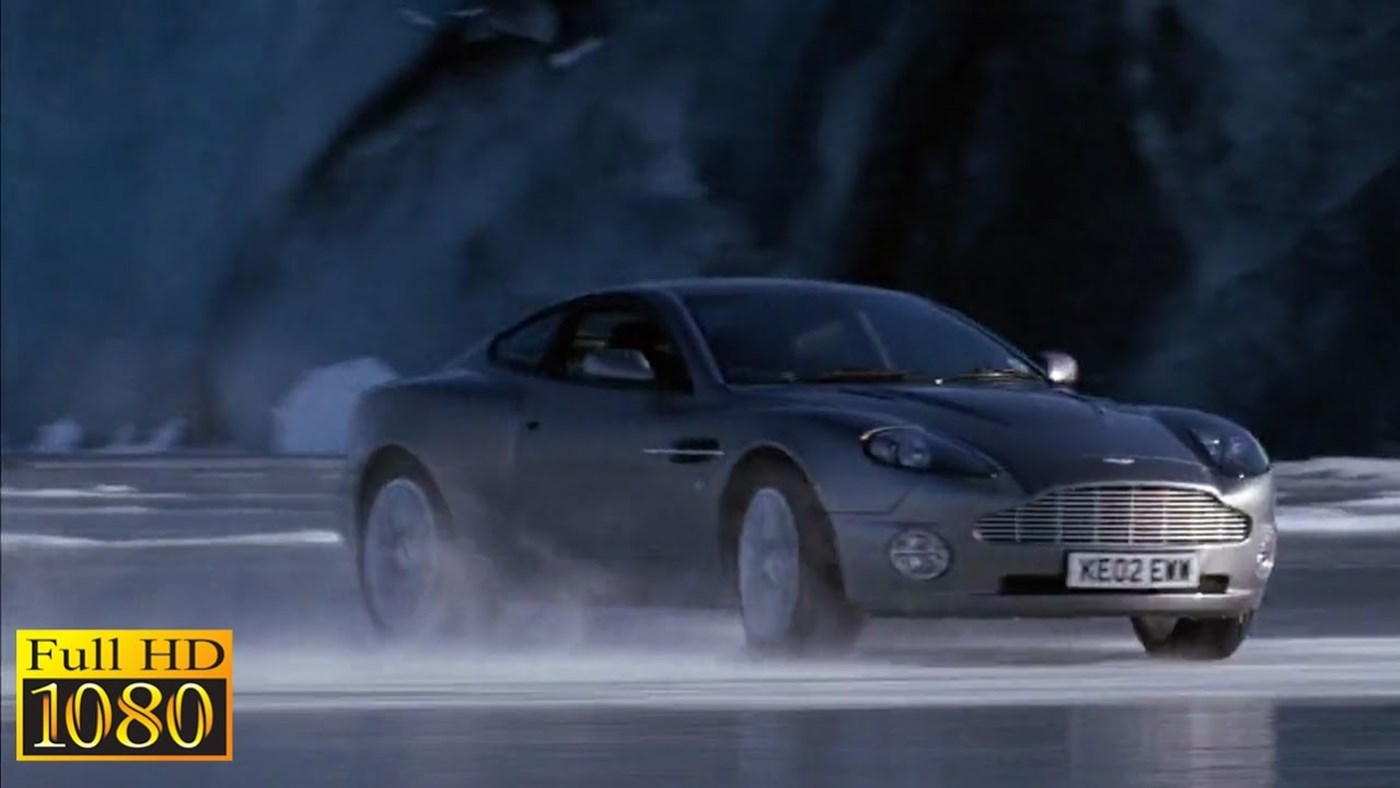 Interesting Places near Vatnajokull Glacier
Kirkjugólf Basalt Rock Floor

Laki Craters

Kálfafell Hamlet

Skeiðará Bridge Monument

Foss á Síðu Waterfall

Hofskirkja Church

Mt. Lómagnúpur

Heinabergslón Glacier Lagoon

Hoffellspottar Hot Tubs with Glacier Views