Guided Vs. Self-drive Ring Road Tours
You have the option to travel the Ring Road on a guided tour or choose a self-drive tour.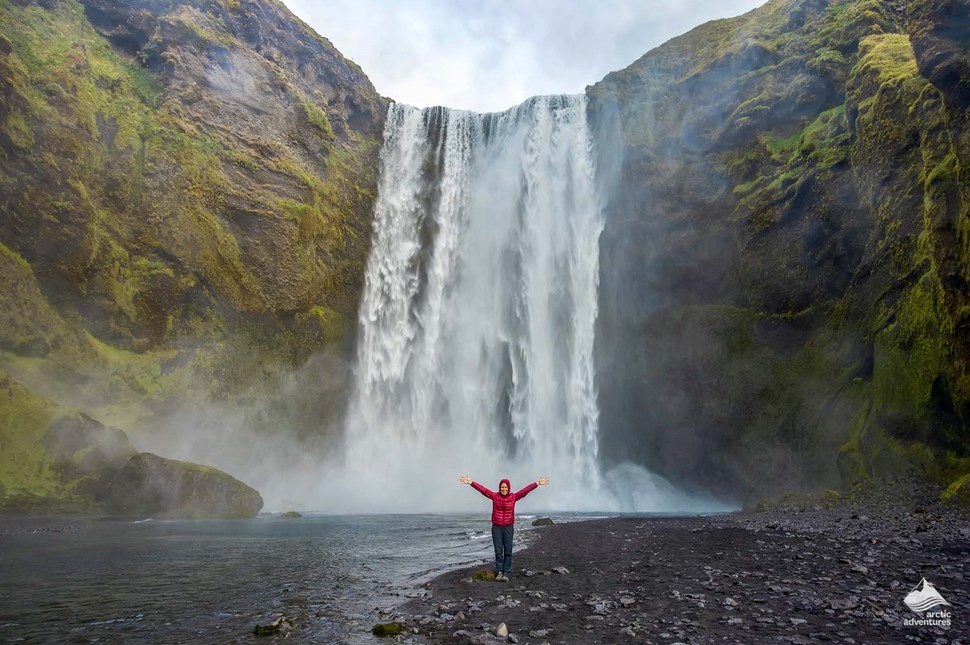 Why Should I Choose a Guided Ring Road Tour?
On a guided tour you'll be traveling in a small group and with a licensed tour guide. Having a guide is a big advantage if you want to learn more about the attractions  than the standard guidebook can offer. Our guides know the Ring Road like the back of their hand and have plenty of fun stories to share.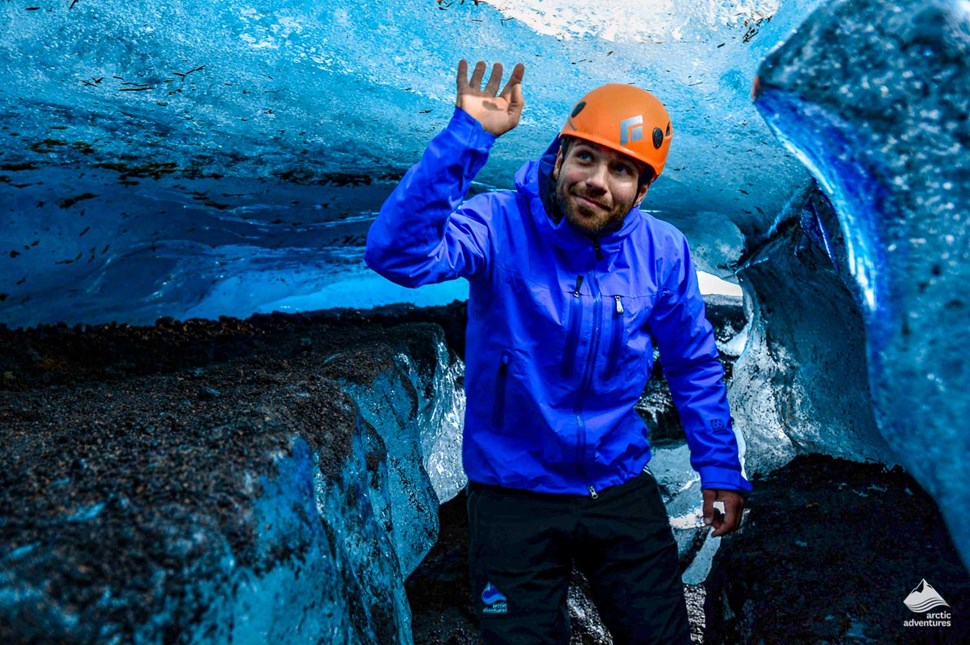 During guided tours, you don't have to worry about driving. This is one of the main reasons travelers choose guided tours. Driving in Iceland is challenging, especially in winter. Tour drivers are trained to drive under various weather conditions and they have all the necessary tools to deal with challenging situations. 
Our drivers always communicate with each other and share information about road conditions and closures. Having this information in advance, the guides can alter the plans. They make sure no time is wasted waiting around while there's so much to see along the way!
Why Should I Choose a Self-drive Ring Road Tour?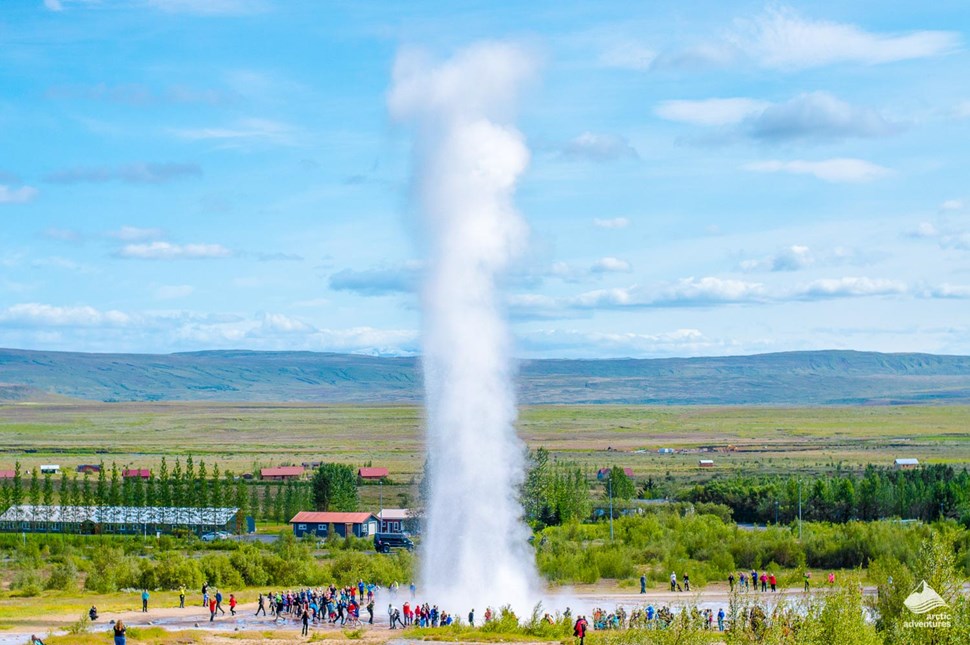 Self-drive tours allow you to explore the Ring Road at your own pace. You can skip stops or add new ones. If you're particularly interested in specific attractions, the self-drive tour is a good option. 
Driving in Iceland in summer is similar to driving anywhere else. Route 1 is mostly paved (98%) and has two lanes (except for some bridges). 
The shortest time you can travel the Ring Road is six days, but you can extend your trip to up to twelve days on a guided tour, or 13 days on a self-drive option.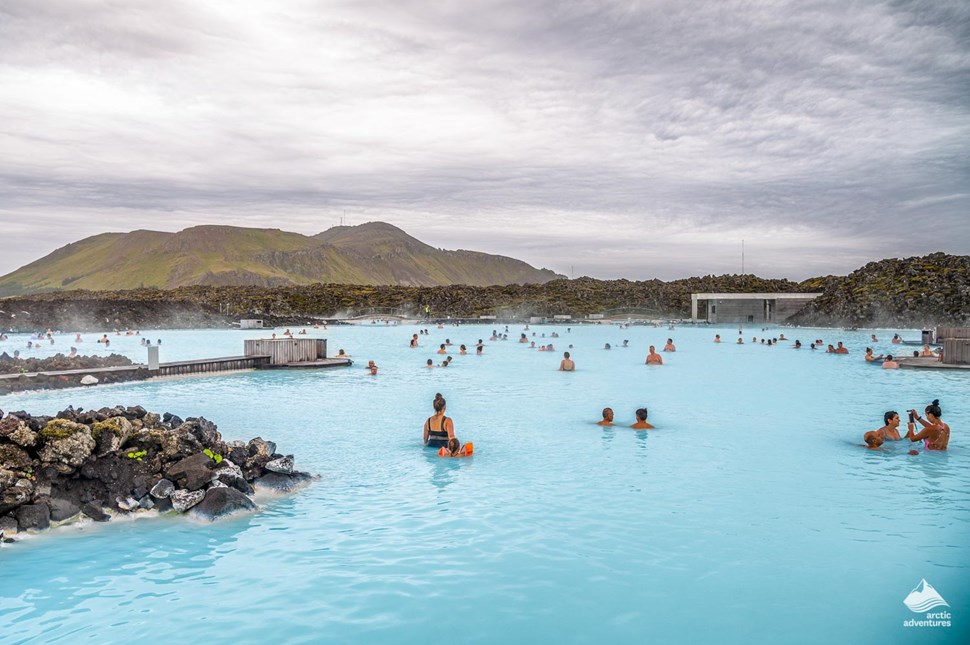 Some of the self-drive tours don't have a minimum age, which makes them perfect for a family trip with younger children.
Which Guided Ring Road Tour Should I Choose?
The 6-day Ring Road tour is the ultimate adventure around Iceland. TourRadar named this tour the best tour of 2019 in Iceland! The 6-day trip from Reykjavik is available all year round to anyone over eight years old. The tour covers the Golden Circle, Mývatn, natural springs, waterfalls, and a glacier lagoon, among other famous attractions. This tour is recommended to anyone who is looking to see the most of Iceland in six days.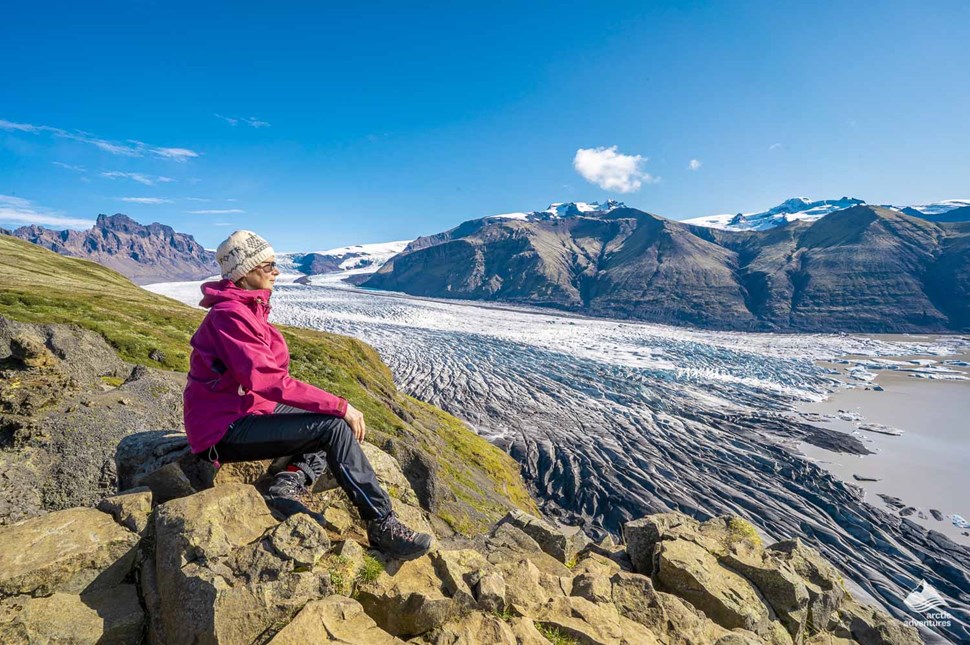 The 6-day trip can be extended to an 8-day Ring Road tour. This tour covers the same attractions as the 6-day tour with two additional days in Reykjavik. The capital of Iceland is a modern and vibrant city with plenty of entertainment and attractions. Two days is the perfect amount of time to explore this charming city and immerse yourself in Icelandic culture.
The 7-day guided Ring Road tour takes you through the Ring Road in six days and to the Snæfellsnes peninsula on the last day. The West Coast features a black pebble beach, charming fishing villages, and Snæfellsjökull glacier, mentioned in Jules Verne's novel as the gate to the center of the earth! You can also explore the underground world on a tour to an ancient lava cave. Luxury Travel Guide nominated West Iceland as the Winter Destination of the Year 2019!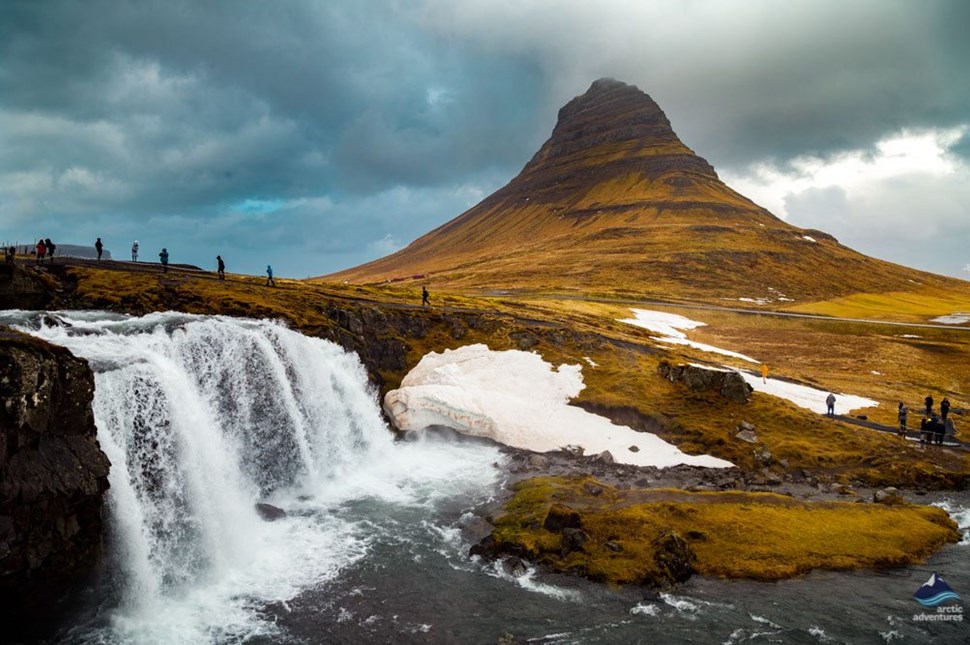 Which Self-Drive Ring Road Tour Should I Choose?
Self drive tours begin at Keflavik airport, where a rental car is waiting for you. You also have the option to pick up the car from the BSI bus terminal in Reykjavik. All of our self-drive Ring Road tours include car rental, hotel accommodation, and breakfast. 
You also receive a self-drive handbook and a carefully crafted itinerary with the best tips and recommendations from our professional guides. The itinerary includes a detailed map of Iceland with all stops, easy to follow travel plans, descriptions and pictures of all major attractions.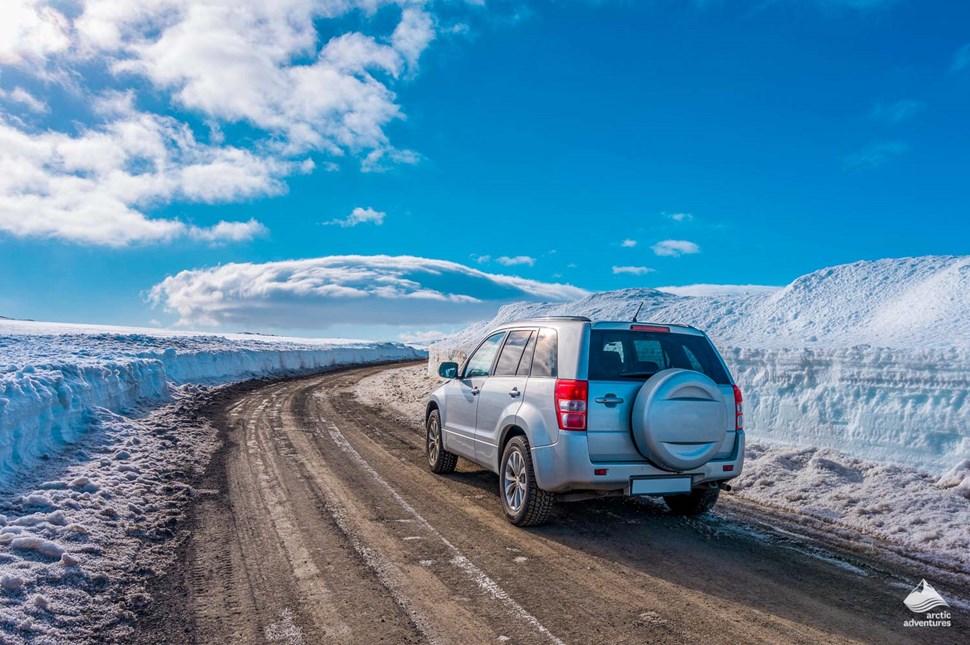 For winter tours, it's best to travel in a 4×4 car since weather conditions are often unpredictable. If you travel in summer, you can choose a smaller car depending on how much luggage you bring. Every day you'll cover the distance of 125-250mi (200-400km).  
6-9 Day Self-drive Tours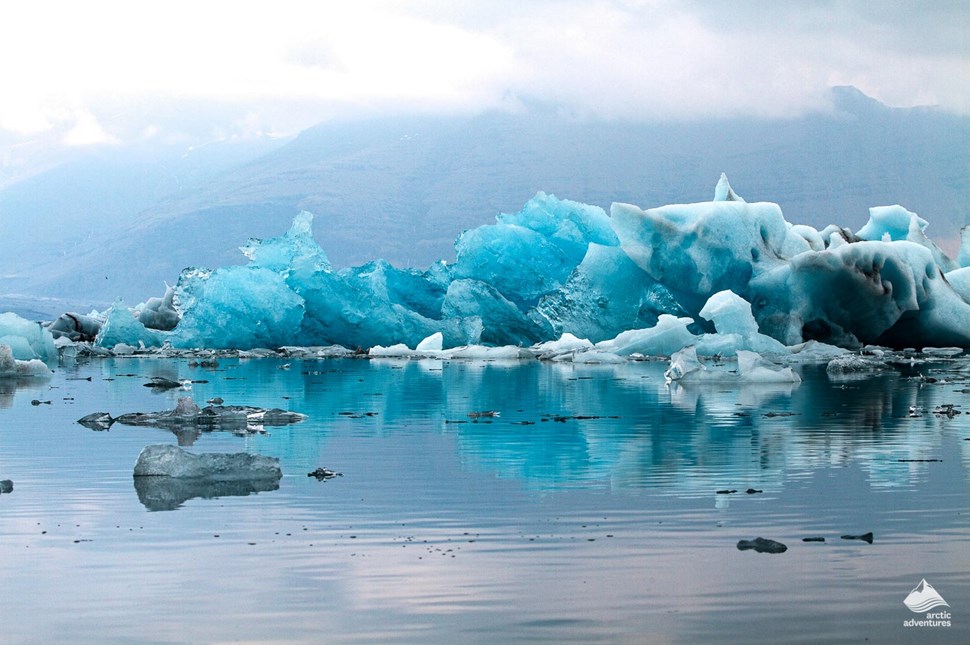 We offer various Ring Road self-drive packages. The shortest tour is a 6-day express road trip around Iceland that features all the main attractions along Route 1. 
If you wish to add another day to relax in the Blue Lagoon and explore the Reykjanes peninsula, choose the 7-day road trip. 
Spend an extra day in the North on the 8-day Ring Road with the Golden Circle self-drive package. 
Our 9-day road trip itinerary offers to add a trip to the Snæfellsnes peninsula. 
10-day Self-drive Tours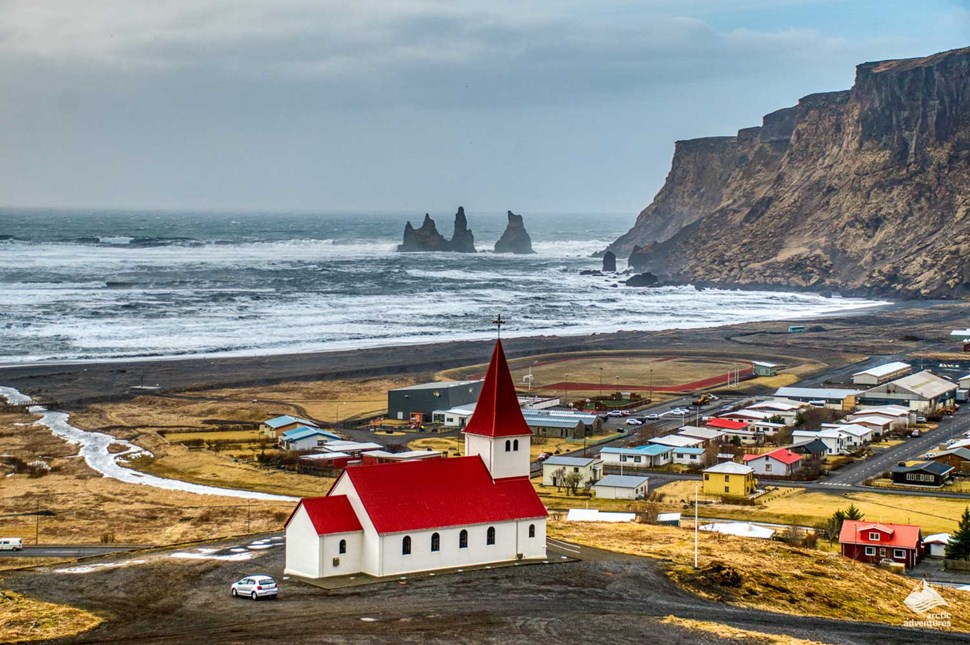 If you're planning to travel around Iceland for ten days, you have multiple options for a self-drive tour. 
One of them is perfect for film enthusiasts. The 10-day driving tour of Iceland's film and TV locations will take you to cinematic spots featured in Hollywood films. 
On the 10-day complete Iceland Ring Road tour, you'll not only travel Highway 1 but also spend an extra day exploring Reykjavik before hitting the road. You'll also visit the Snæfellsnes peninsula. 
Another 10-day Ring Road tour is specifically tailored for the summer season and is available from April to October. 
11-13 Day Self-drive Tours
The newest addition to the Ring Road experience is the Arctic Coast Way. The new route invites travelers to visit remote locations along the North Coast and explore lesser-known paths. The 11-day self-drive tour covers both the Ring Road and the Arctic Coast Way, offering adventurers to step off the usual tourist route and explore a different side of Iceland.
Our longest self-drive package is the 13-day road trip to the Ring Road and the Westfjords of Iceland. If you're looking to travel around Iceland and don't want to miss anything, this tour is for you! The road trip covers Route 1, the Golden Circle, Snæfellsnes and Reykjanes peninsulas, and the Westfjords, turning this trip into the ultimate Icelandic self-drive tour! There's no minimum age for this tour which means you can travel with the whole family.