Where is Dettifoss located?
Dettifoss waterfall is located in North Iceland 530 km (329 mi) from Reykjavík in the Northern part of the greater Vatnajökull National Park. If you are traveling from Egilsstaðir in the east the distance is 163 km (101 mi).
Many people stay for a day or two in the North, as there are certainly many other attractions in the area.  Many people base themselves in the Northern town of Akureyri, 151 km (93,8 mi) away, it is easy to visit Goðafoss waterfall on a day tour out from Akureyri.
GPS coordinates of Dettifoss: 65.8147° N, 16.3846° W
How to get to Dettifoss?
Driving from Reykjavík to Dettifoss will take about 7 hours and 6 minutes if you are driving without stopping. We advise you to plan for stops as there are so many gorgeous locations and stops you can't miss on the way.
The drive from Reykjavík is along the Ring Road 1 heading North. You will pass Borgarnes, Borðeyri, Blönduós, Húnavatnssýsla, Skagafjörður, Eyjafjörður, Akureyri and so many other interesting places.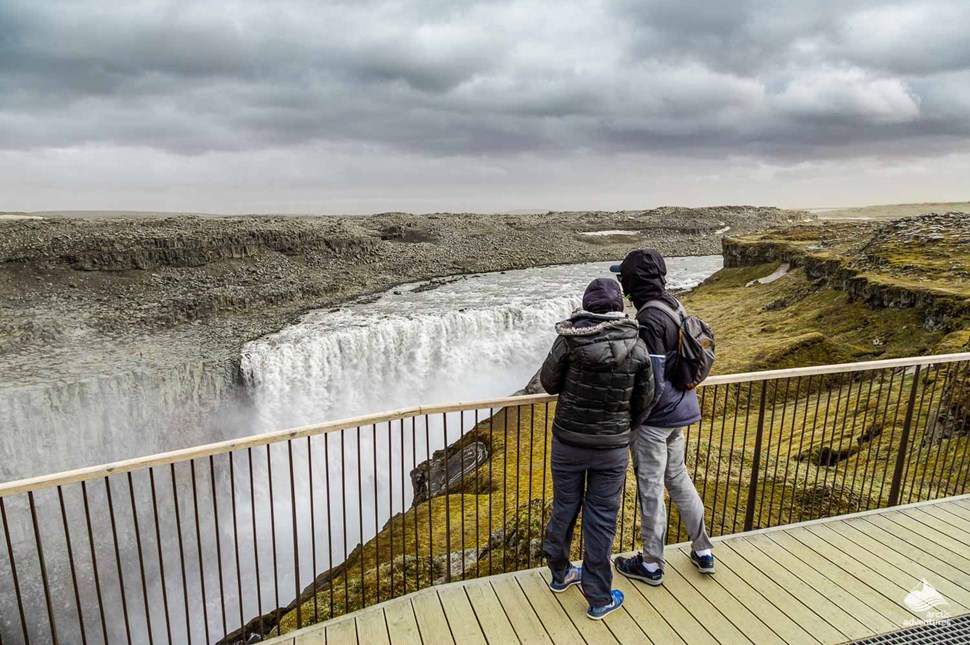 After passing Mývatn, you'll soon turn onto road 862, a good Iceland road that's open almost every day of the year. It serves the west side of the waterfall and the drive relatively short. 
There is another way to go about reaching the fall which is via road 864 called Hólsfjallavegur. Follow this road for quite some time before reaching the parking lot. The facilities on the Eastern bank are an information panel, a public toilet, and a hiking trail.
Accommodation and Hotels near Dettifoss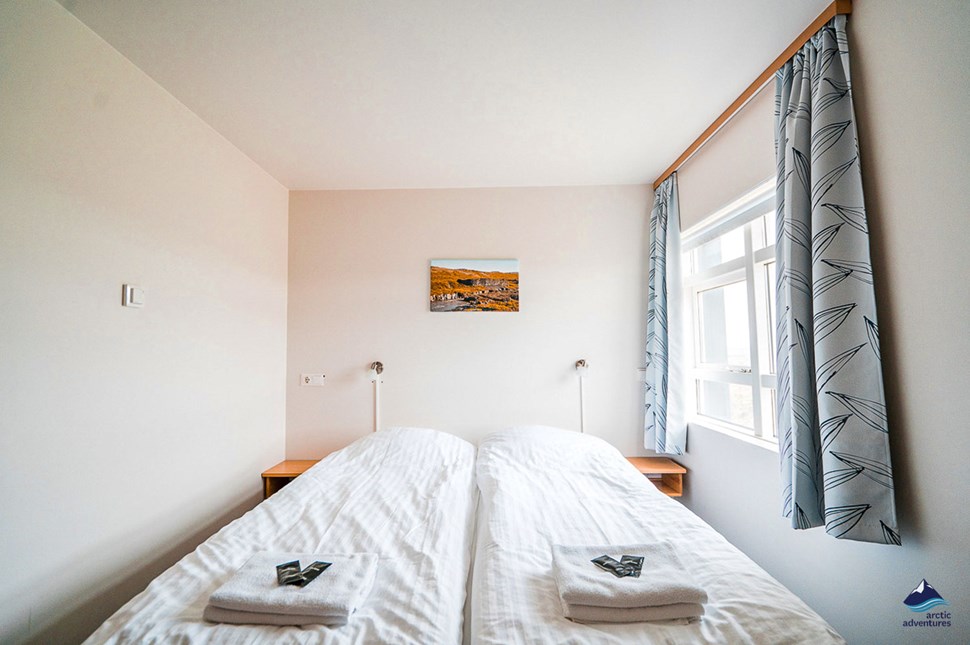 There are no hotels or accommodation to be found very near Dettifoss and that is mainly due to the fact that it isn't located close to any town or village.
The Jökulsárgljúfur Canyon is apart of the Vatnajökull National Park. You can find accommodation options at farms and cabins. If you are okay with going past the 30 km (18,6 mi) radius you will find plenty. Here are a few options.
Hotels
Nordic Natura

Skúlagaður Hotel
Guesthouses
Grímsstaðir Guesthouse

Bjarnastaðir Guesthouse

Dettifoss Guesthouse

Grímstunga Guesthouse

Garður Guesthouse

Árdalur Guesthouse

River Guesthouse
Cabins
Where does Dettifoss originate?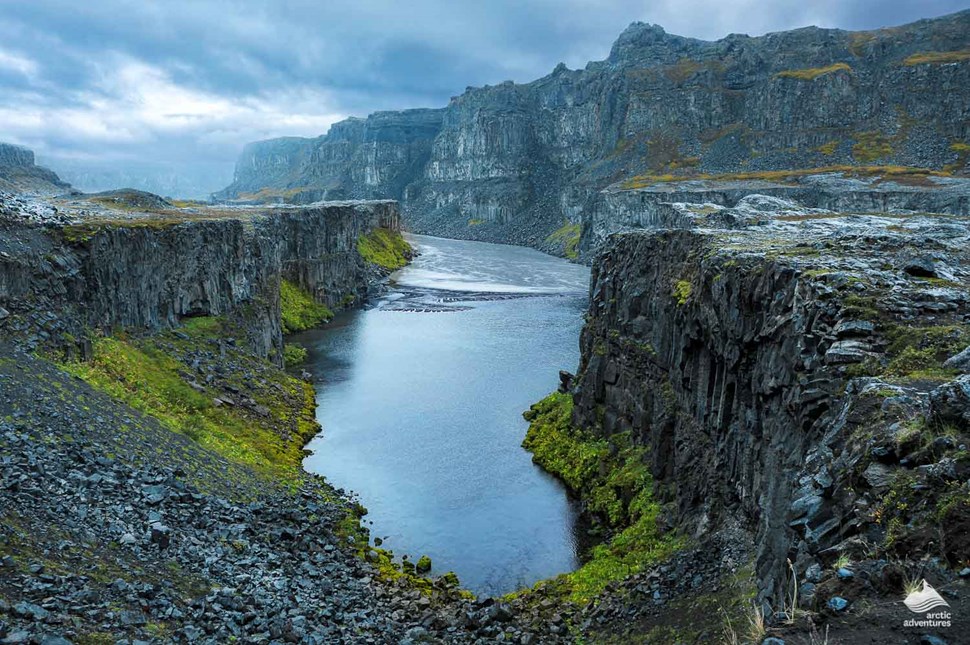 Dettifoss is fed by the powerful glacier river Jökulsá á Fjöllum that flows from the most voluminous glacier in Europe, Vatnajökull glacier. As meltwater flows from the glacier it runs through Jökulsá until it finally drops down into Dettifoss waterfall. 
Jökulsá á fjöllum is the second largest river in Iceland and flows eventually flows into the Greenland sea. 
Dettifoss Hike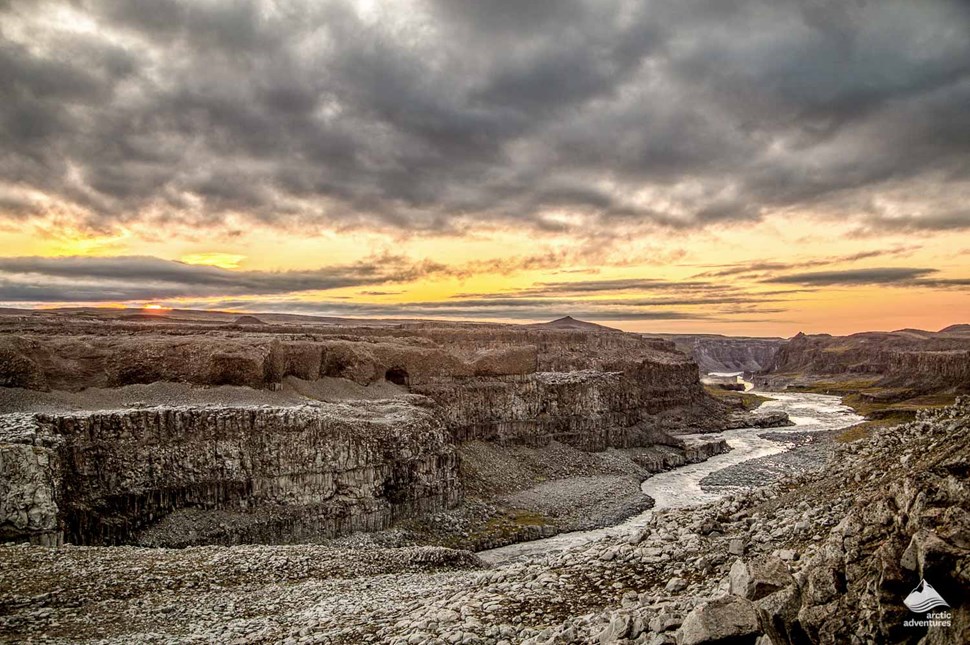 There are many paths and hiking trails of various lengths in this area and you can access the waterfall both from its east and west bank.
Only a short 1 km (0,6 mi) hike away upstream you will find Selfoss, another hidden water gem originating from Jökulsá á Fjöllum river. It is 10 meters (32 ft) smaller than Dettifoss but just as beautiful.
If you hike down the stream you will find yet another magical waterfall, called Hafragilsfoss which drops 27 meters (88,5 ft) into the canyon.
Movies that were filmed at Dettifoss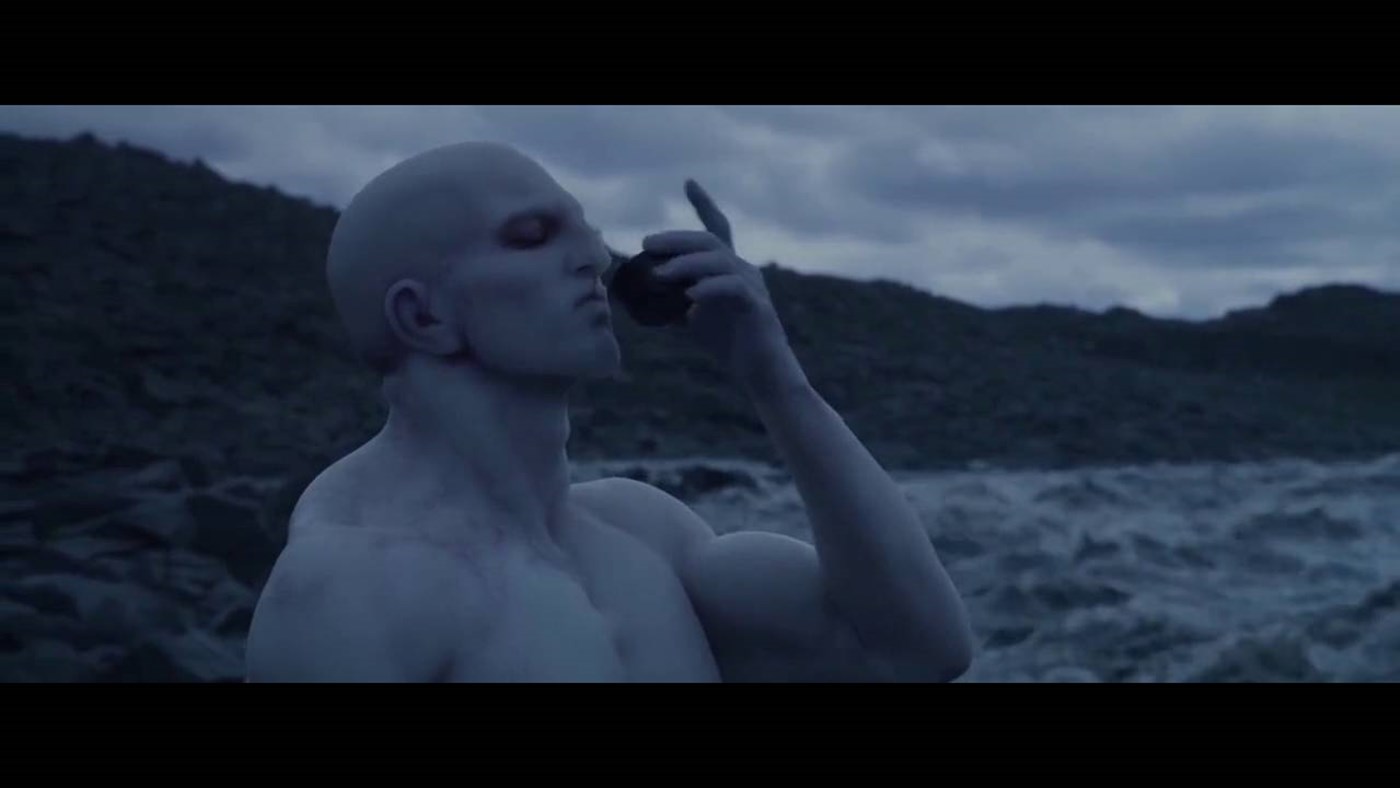 Prometheus (2012) Dettifoss waterfall plays a role in the opening scene, where a beautiful waterfall cascades in the background as a mysterious figure sets the events of the film in motion.
Dettifoss in Winter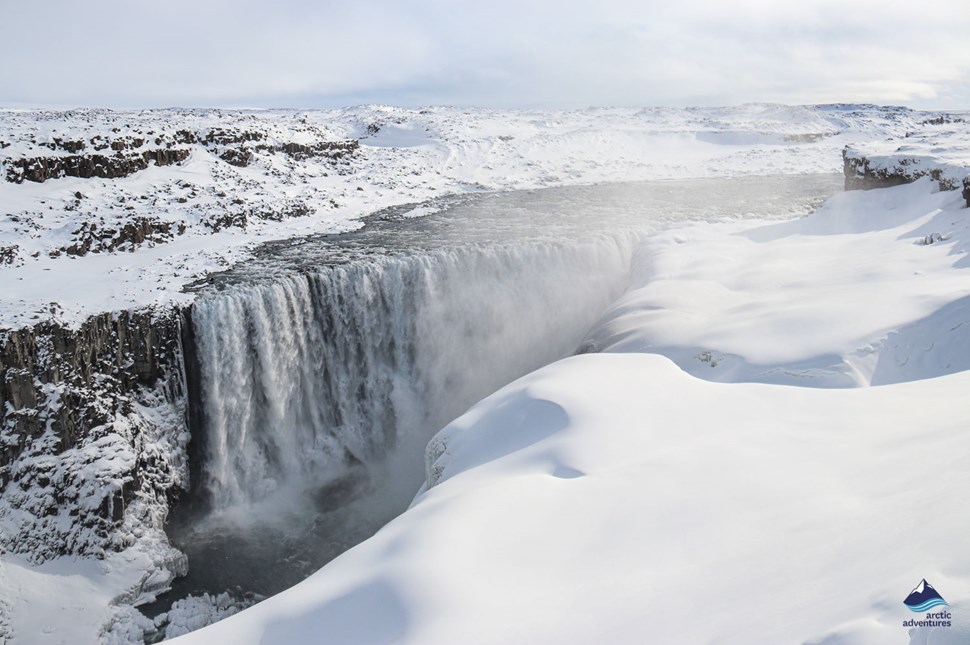 Dettifoss is a stunning sight, no matter the season, but in winter this unbelievable power source looks like something out of the Christmas Tale Storybook. Still, there are two things you need to know before visiting the falls in winter.
Firstly, the road leading to the waterfall might be closed due to poor road conditions, weather, snow or ice and it is important to check the website www.road.is if you are planning on driving on your own to Dettifoss in winter.
Secondly, if you are able to reach the falls you will need to be on the lookout for slippery paths and the hike down to the viewing point can be hazardous for those who aren't equipped with proper footwear.  
We recommend boots with sturdy soles and ice spikes on soles for those traveling over the coldest months.
Interesting Places near Dettifoss
Hafragilsfoss Waterfall

Reykjahlíð

Námaskarð and Hverarönd

Dimmuborgir Lava Park

Hljóðaklettar