What is the history of Thorsmork?
Þórsmörk is linked with some interesting Norse mythology and most notably the Norse God, Þór (Thor). Thor the Pagan God of thunder and protector of mankind, with his famous hammer, played an important role in Icelanders' beliefs.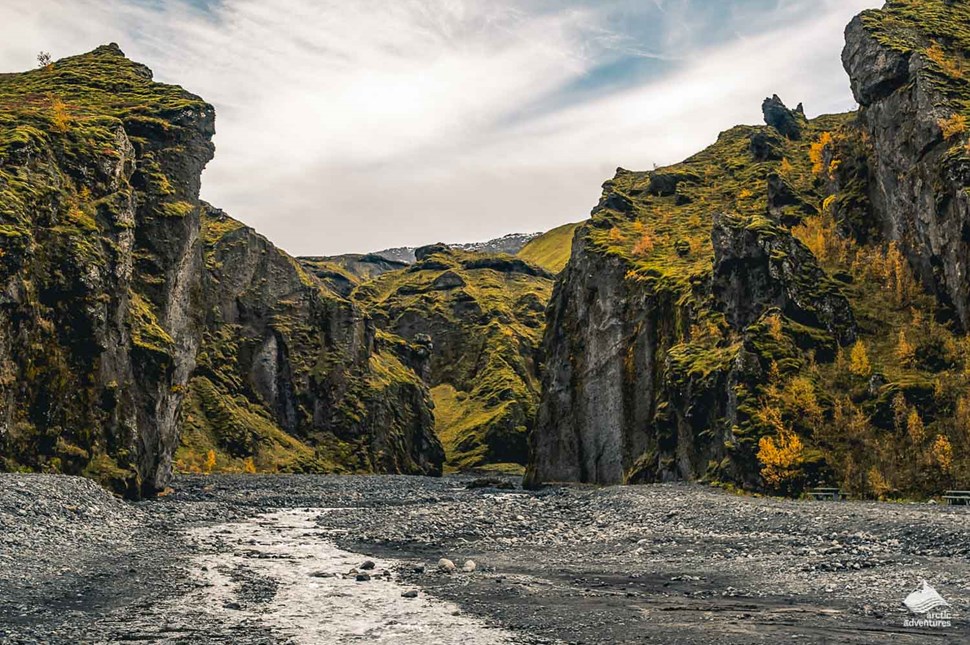 The influence of the Pagan religion is evident in many location names spread wide and far across the country. Another location named after Þór is Þórshöfn, a small fishing village in the North East of Iceland. 
At this location, the story is very interesting and well known in local Icelandic folklore. Thor is believed to have struck down his hammer, Mjölnir, creating the deep depression and forming the valley, therefore, the valley was named after its strong and powerful creator.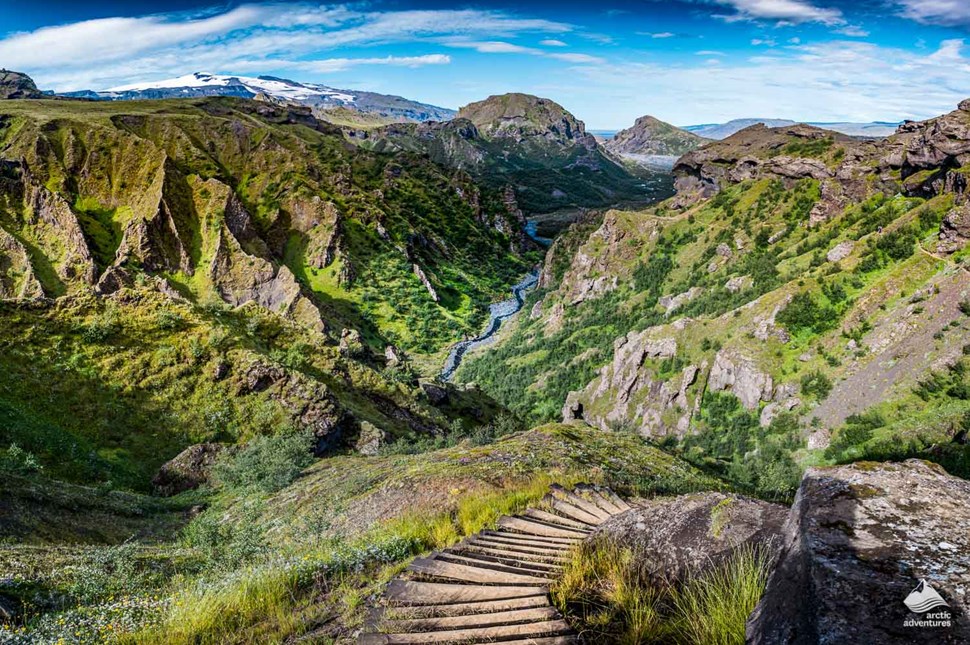 Where is Thorsmork located?
Thorsmork is a stunning mountain ridge within a remote area of the southern Icelandic highlands. At just over 150 km (93,2) from Reykjavík and 100 km from Selfoss (62 mi), Thor's Valley is the perfect location to escape the city and explore nature.
Located between the glaciers Tindfjallajökull and Eyjafjallajökull, the journey is potentially challenging if you self-drive.
The roads become very rough and the River Krossá has to be crossed, which can have a strong current. A 4 x 4 vehicle with river crossing insurance cover is therefore essential.
GPS Coordinates: 
Latitude: N64° 47′ 2.182″
Longitude: W18° 45′ 13.786″
How to get to Thorsmork
Self Drive
As mentioned, self-drivers need to get a 4×4 with suitable insurance cover to cross the river. It is important to tell your rental car provider that you are planning to drive to Thorsmork. From Reykjavik, the journey will take 2 ½ to 3 hours, via route 1 and road number 249.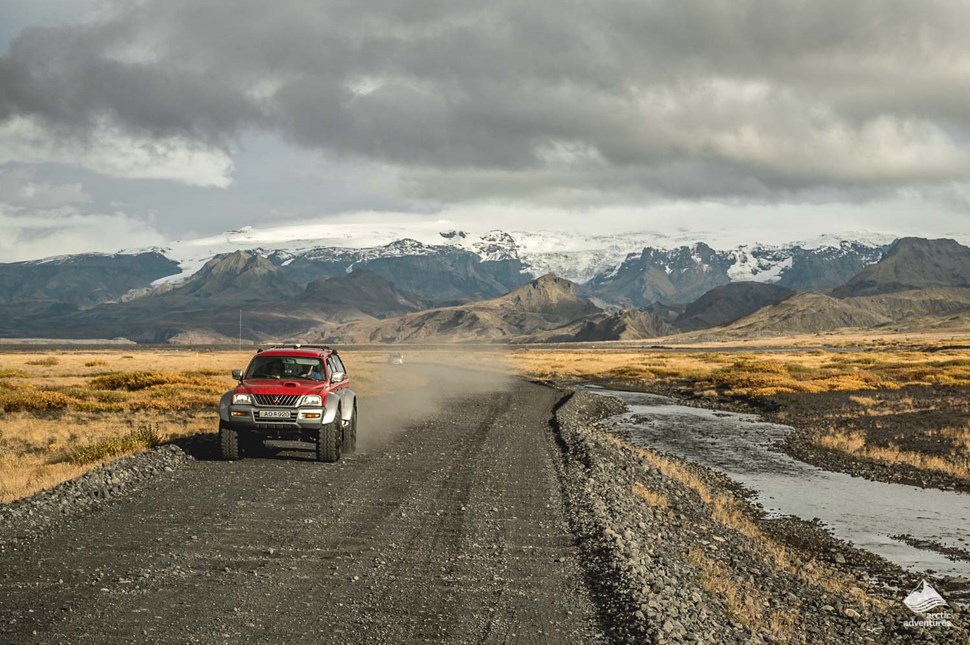 Buses
Between May 1st  and October 15th, Reykjavík Excursions runs a daily bus to Þórsmörk from BSÍ Bus Station in Reykjavík. Super jeep tours and mountain buses are another options.
Organized tours
Arctic Adventures offers both one-day tours and multi-day tours to Þórsmörk. By letting someone else take you, you will not have to worry about 4-wheel drive, off-roading and crossing the rigorous rivers yourself.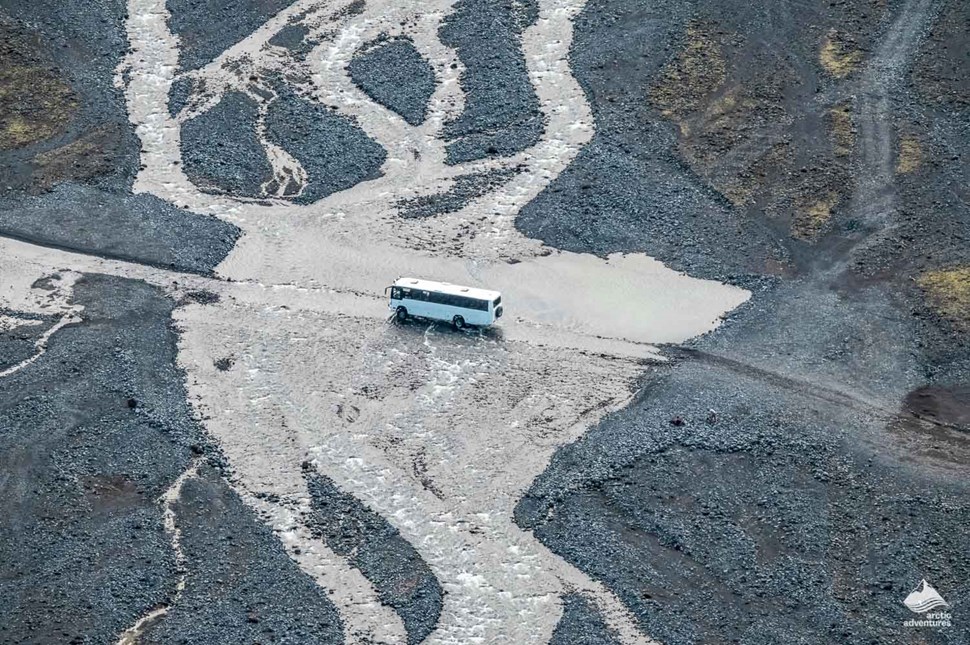 Accommodation in Thorsmork
Camping and other accommodation facilities are available at 'The Básar Hut', which is run by the Touring Association of Iceland. If you wish to stay, you must book as far in advance as possible, as places fill up quickly.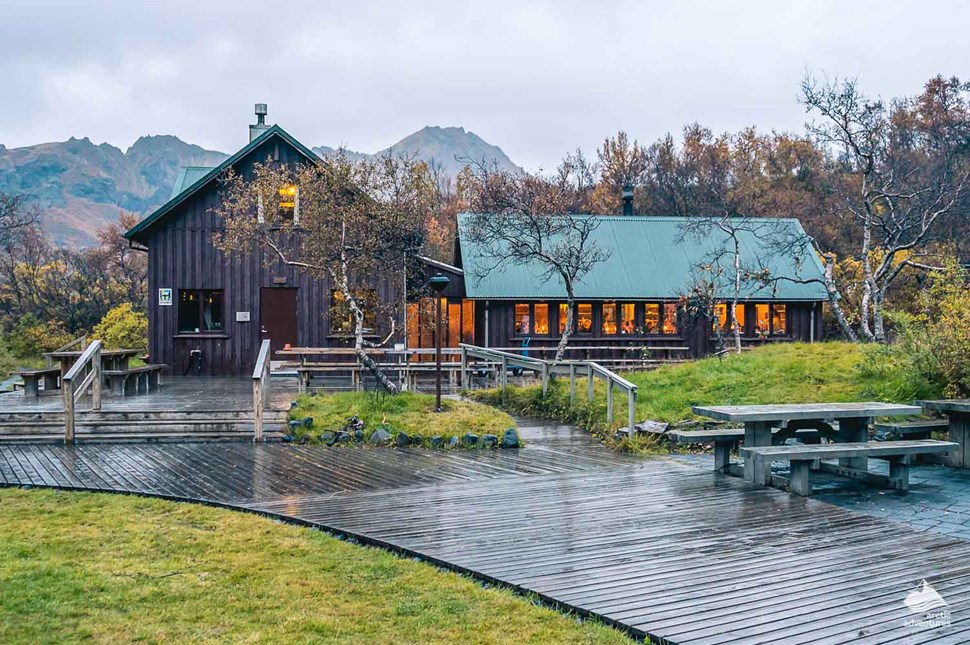 Other options are the Volcano huts or camping grounds. The camping sites in Þórsmörk are perfect for trekking the 6 day Laugavegur trek (camping)  tour, of which two days are spent inside Þórsmörk valley.
The Basar Hut

The Basar Hut Camping grounds

Volcano Huts / Mountain hut

Volcano Hut Camping grounds

Volcano Hut private bedrooms,

Volcano Hut small cottages,

Volcano Hut shared mountain hut dormitories,

Volcano Hut glamping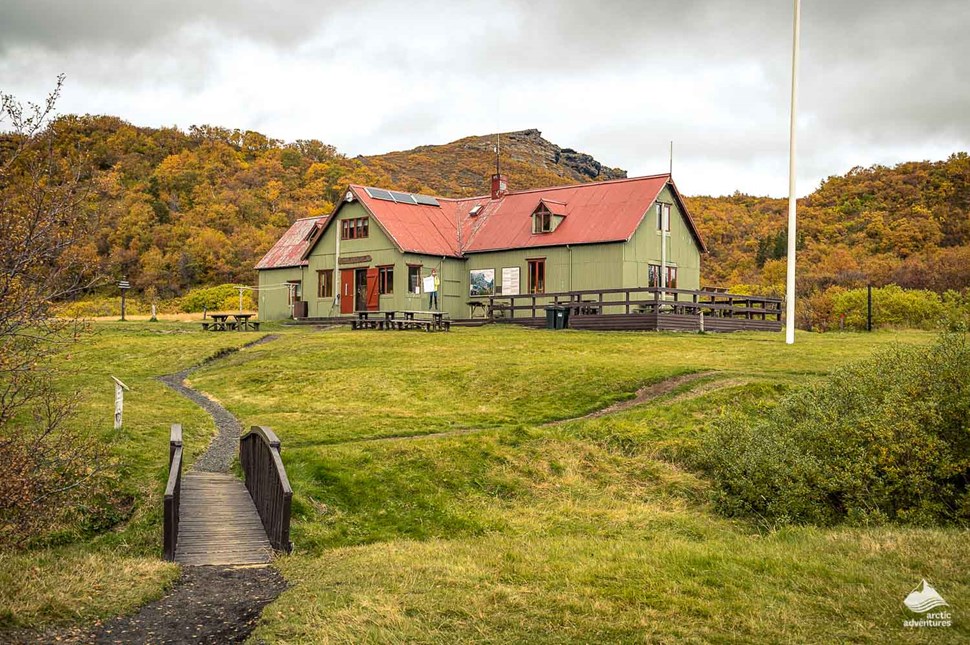 What Hiking tours are available in Þórsmörk?
Lots! Arctic Adventures operates many tours which incorporate Thorsmork, for example, the famous Laugavegur hiking trail. A couple favorite Thorsmork tours include:
Thorsmork Volcano Hike
This tour begins with a super jeep tour to the valley, to begin a challenging hike from Thorsmork up to Fimmvorduhals Pass. From beginning to end, the tour takes around 12 hours and incorporates Fimmvörðuháls, Eyjafjallajökull, Magni and Móði craters, and Seljalandsfoss waterfall.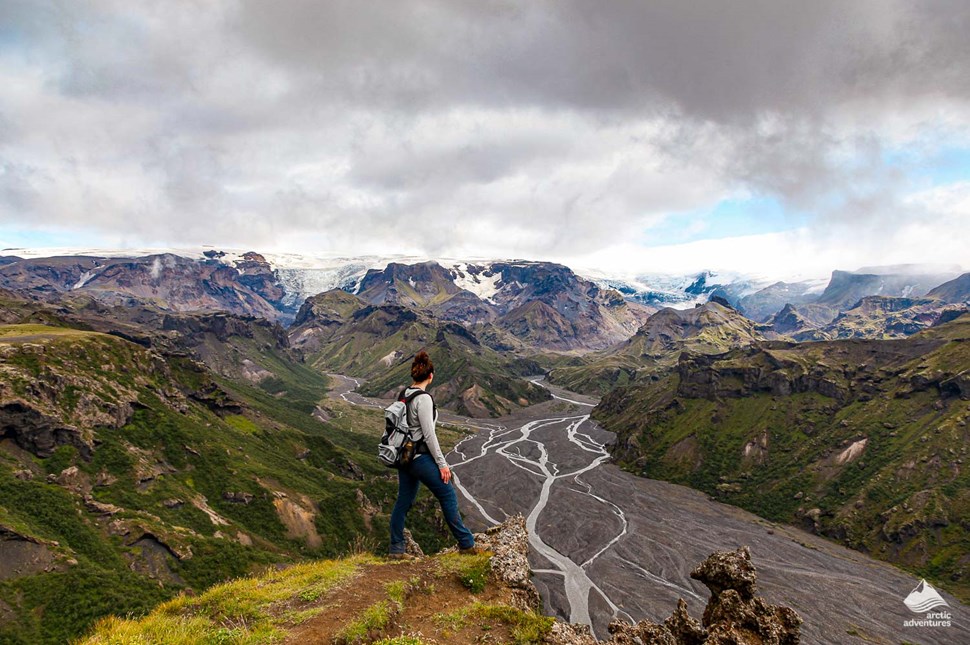 8-Day Grand Laugavegur Trek
If you're feeling more adventurous, hike through a lava field, bathe in a hot spring river and trek Thorsmork and Landmannalaugar Nature Reserve. Join us for along one of the world's best trails to enjoy Iceland's best landscapes.
What do you wear to hike Thorsmork?
Always equip yourself with excellent, worn in, waterproof hiking boots. The terrain varies wildly, so at times you may traverse glacier river crossings or jagged frozen lava.
Weather in Iceland is ever-changing so be sure to pack warm layers. Good socks are also an important factor for active hikers, warm socks with good ventilation.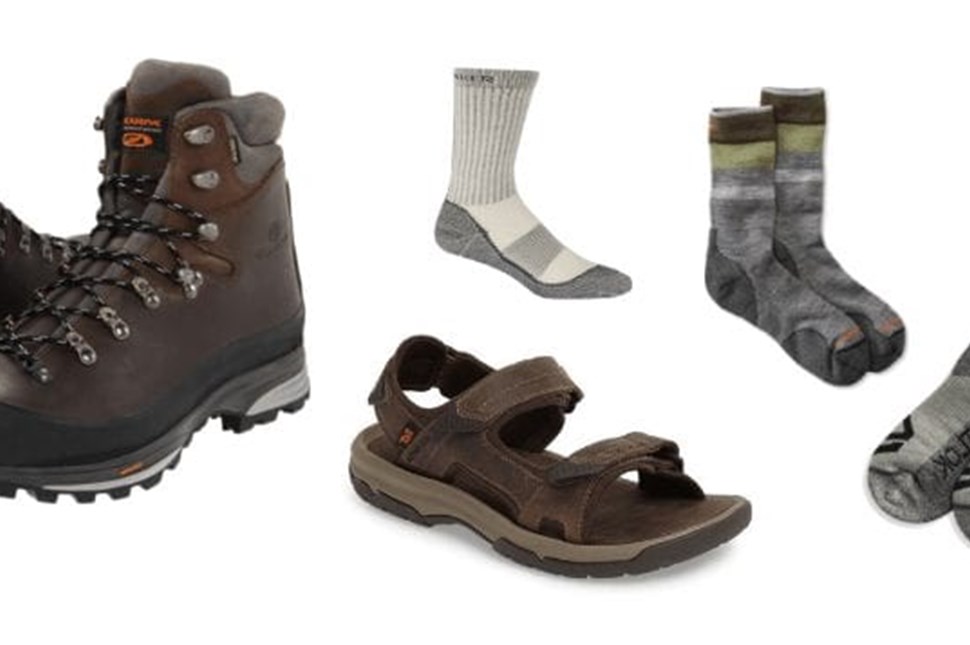 First, pack warm and insulating thermal base layers. Then you will need a hat, a buff is great and gloves, a wind- and waterproof jacket, fleece or wool sweater, and some light shoes to wade through rivers.
When in doubt, be over-prepared. If you are hiking without a tour group, make sure you have GPS and a Thorsmork hiking trails map.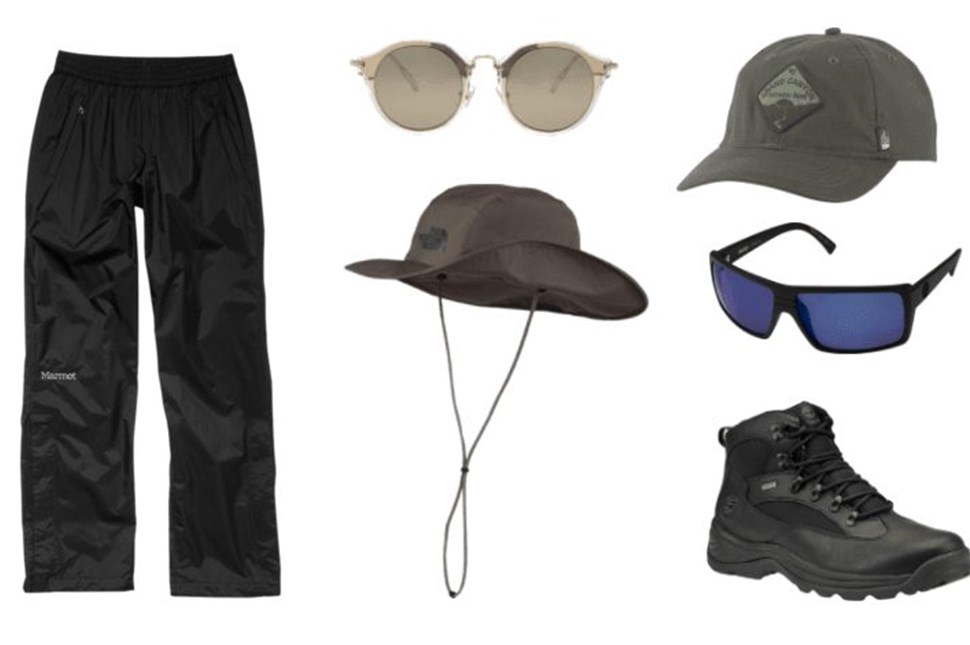 Sunglasses and sunscreen are also a necessary accessory when spending time in nature in Iceland. The sun here is surprisingly strong and your skin might burn here even if you are from a warm country.
How difficult is Thorsmork hike?
Fairly difficult. We've ranked it as 'challenging' but of course, it is subjective and you might find it relatively easy!
The route can get more demanding in certain areas, but if you're over the age of 14 and in good health, the hike will be really enjoyable.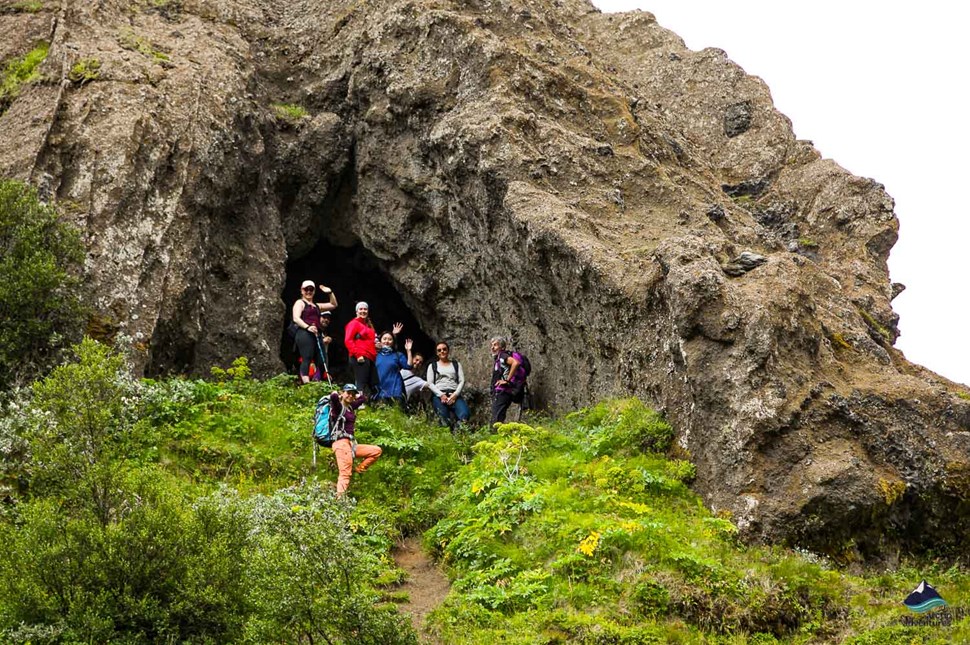 What should I pack for Thorsmork?
List of Essentials for Overnight Stays
Broken in, waterproof hiking boots with support around ankles Leather is good.

Waterproof breathable shell jacket and trousers

Down jacket and fleece

Quick drying hiking trousers

Gaiters

Long/short sleeve T shirts

A tent if you are camping

Good walking socks preferable thick and wool

Warm hat and gloves

Thermals (top and bottom)

2 Packable towels – 1 in your daypack for rivers or hot springs and 1 for showers

Sandals with straps or neoprene boots for wading through shallow water

Flip flops or indoors shoes

Walking poles (recommended but not necessary)

Head Torch

Dry bag – expect heavy rain and keep spare socks and layers dry

Small Thermos Flask

Sleeping bag

First aid kit, including prescriptions, blister plasters

Sunglasses and sun protection

GPS/Map/Compass if navigating

Environmentally friendly, biodegradable soap.

Camera, phone and power bank

All your food – if you're not with an organized group
When is the best time to hike Thorsmork?
Weather-wise the summer months are the easiest time to visit. During the summer (May 1st to October 15th) a four-wheel-drive mountain bus runs from the BSÍ bus terminal in central Reykjavík, three times a day. In June, July and August, days are longer and temperatures are higher. Keep in mind that even in June there may still be snow and ice at the higher elevations.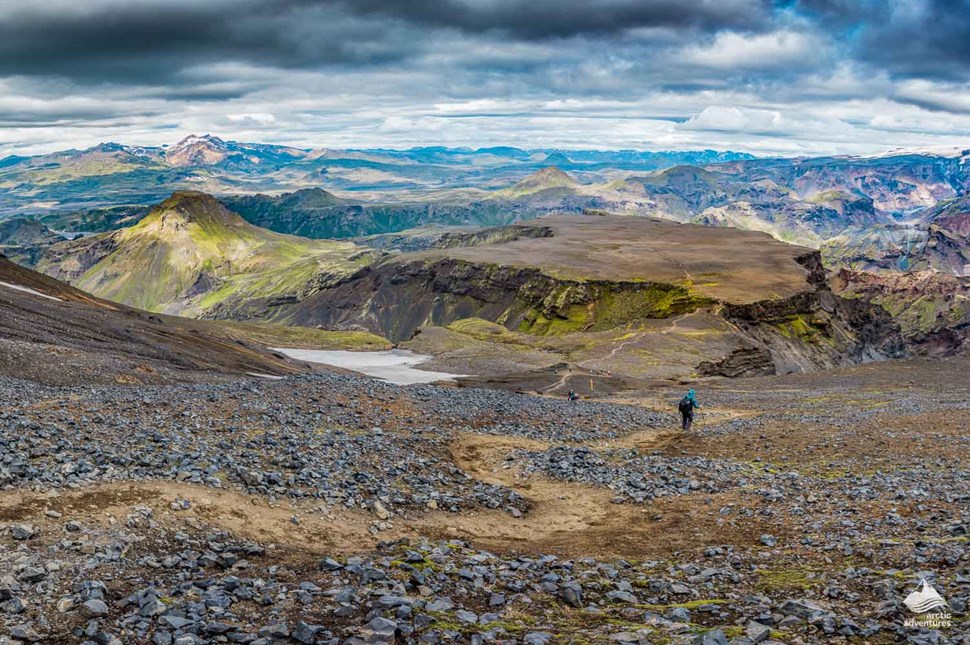 Winter is gorgeous but getting to the valley is more hazardous. You will need to join a tour with an experienced and knowledgeable guide to stay safe and really enjoy the visit!
Tips for visiting Thorsmork
Self-drive involves crossing several glacier rivers which are sometimes fast and unpredictable. You need to be experienced at 4WD through rivers to cross.

Pack clothes to be able to dress in layers

Bring a camera, you are going to want to capture this place in as many ways as possible!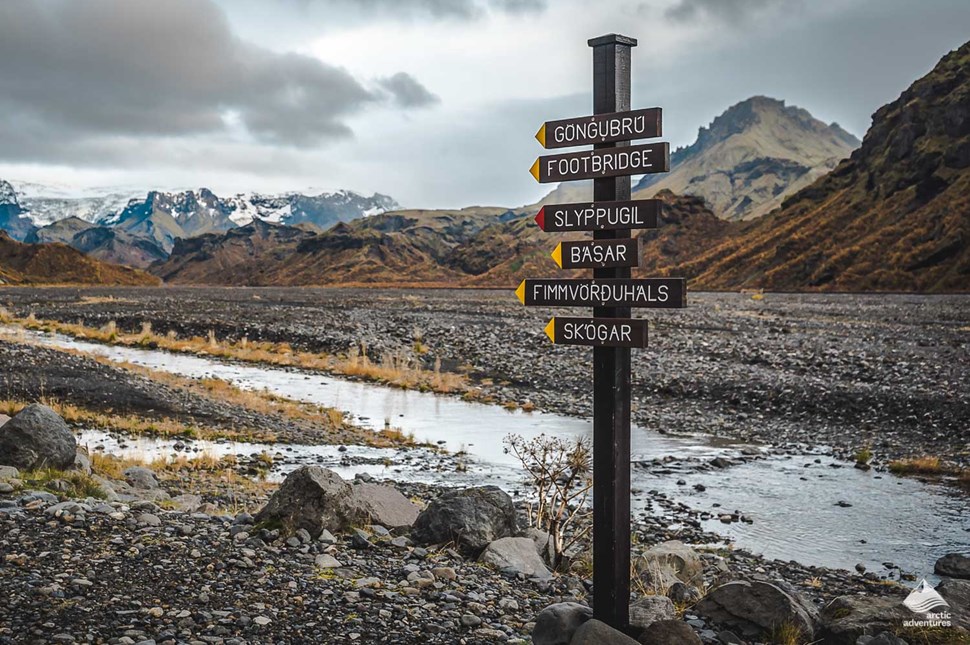 Thorsmork in winter
Thorsmork is magical all year round. Winter can be an incredible experience. When the landscape is covered in ice and snow, the only access to Thorsmork is by highly-modified super-jeeps, as part of a guided tour.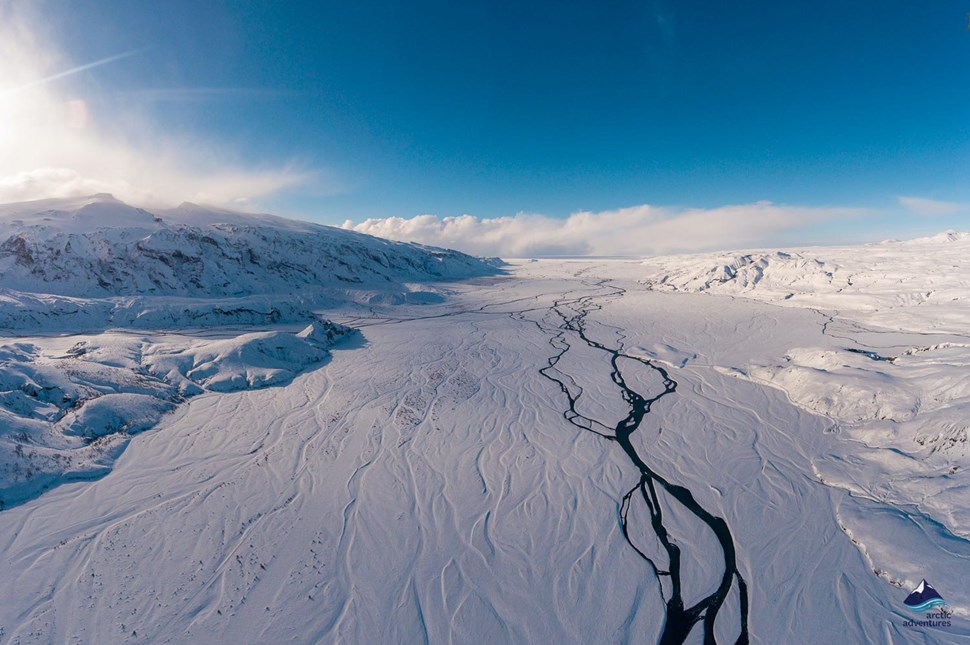 During winter (October 16th to April 30th) the road into Þórsmörk is impassable.
The tour may be more difficult and a lot colder, but there is a greater chance of catching the northern lights!
Thorsmork on Game of Thrones
Just like almost any other scenic place in Iceland, Thorsmork has made an appearance on famous show Game of Thrones. In season 7 episode 6, Jon Snow and his team trek across a rough terrain to ambush a group of wights in a towering but quiet, moss-covered gully.
This scene was filmed in the beautiful Stakkholtsgjá Canyon on the way into Þórsmörk nowhere close to the mountain Kirkjufell that appears right before on this scene. These locations have been exquisitely well cut together appearing as they are close to one another in the episode. 
Interesting places near Thorsmork
Gígjökull Glacier

Tindfjöll mountains

Stakkholtsgjá canyon

Móði and Magni craters

Húsadalur valley

Þakgil Canyon
Gluggafoss waterfall
Stóri-Dímon