BOAT TOURS FAQs
What types of boat tours are available in Iceland?
Iceland has some of the richest and most diverse waters, making it one of the best destinations for exploring the sea. For this reason, there are many different types of boat tours available. Arctic Adventures offers a variety of tours, including whale and puffin watching, river rafting, glacier trips, Reykjavik sea expeditions, and more. We have a range of vessels to suit your needs, including larger boats, RIBs, Zodiac boat tours and kayaks.
Which areas of Iceland are best for boat tours?
The best place to go for a boat tour in Iceland depends on your interests. If you want to see whales, we recommend taking a boat tour from Dalvik in North Iceland, as it offers the best chance to spot these majestic creatures. For thrill-seekers, we suggest a rafting tour in Gullfoss Canyon. Whether you choose to meet us at the location or take advantage of our transfer service from Reykjavik, you won't regret hitting the river. To get up close and personal with a glacier, head to Jökulsárlón Glacier Lagoon in Southeast Iceland for a small boat trip. Here, you can navigate through floating icebergs and witness firsthand the breathtaking size and beauty of Iceland's glaciers.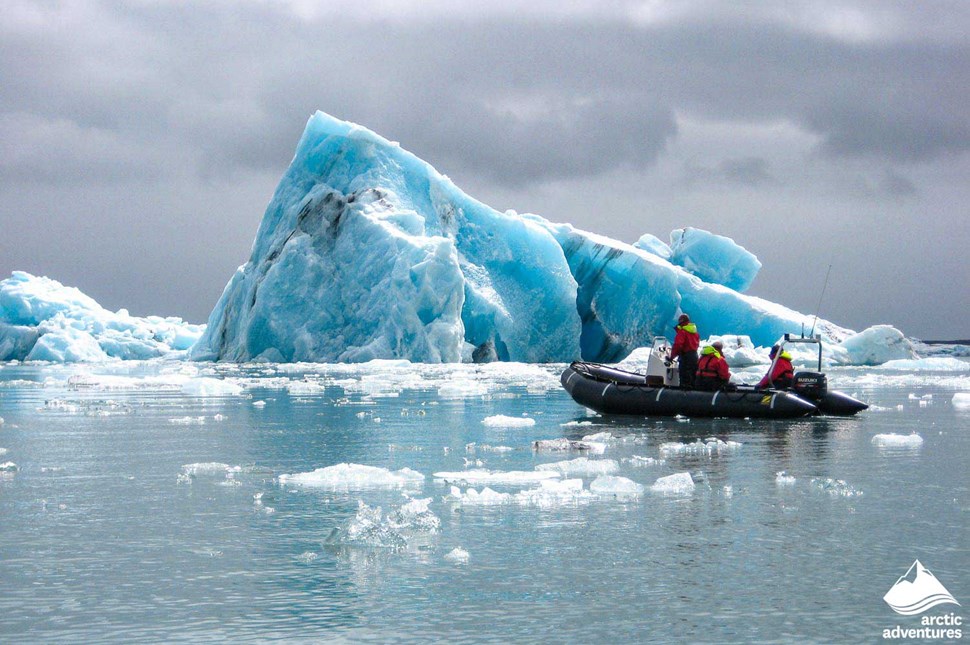 What is the best time of year to take a boat tour in Iceland?
Most boat tours in Iceland take place during the summer months, from April to October. This is because the weather is warmer and there are longer daylight hours. However, it's still possible to take boat tours all year round. Whale-watching tours from Reykjavik, for instance, operate around the calendar.
In winter, boat trips offer something special and unique. Northern Lights boat tours are a popular winter attraction, giving visitors the opportunity to see the aurora borealis from the water.
Are boat tours in Iceland suitable for families with children?
Many of our boat trips are suitable for families and children. Our whale-watching tours are generally family-friendly, with the exception of RIB tours, which have a minimum age requirement of 8 years. For our Zodiac boat tour and glacier hike, the minimum age requirement is also 8 years. Each of our rafting tours has its own age restrictions, with some starting at 6 years old.
We believe that there is something available for everyone, regardless of age or experience. You'll find age requirements clearly displayed on each of our tours, so take a look before booking.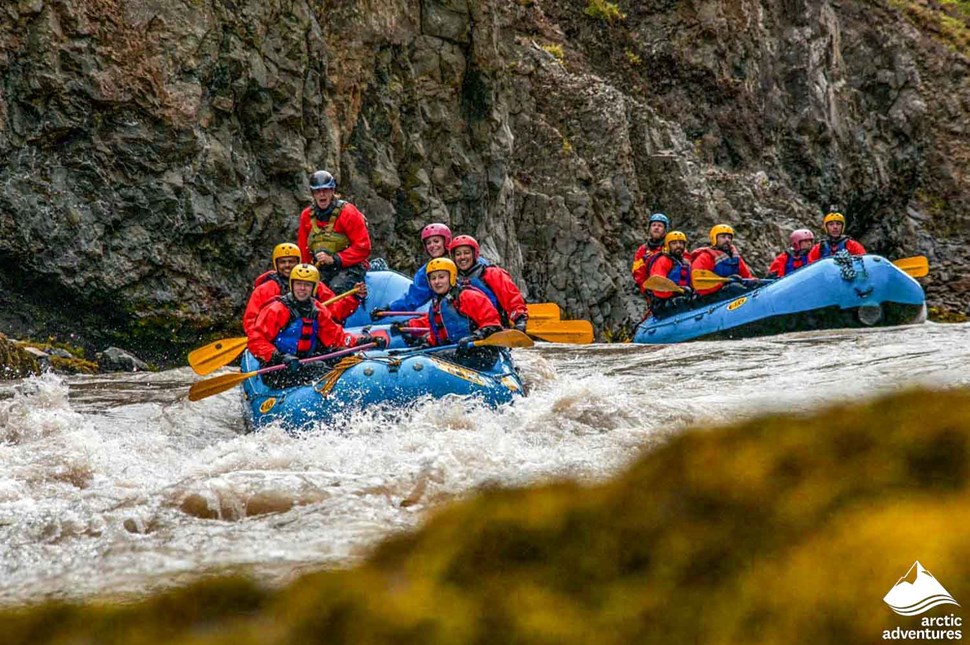 What kind of wildlife can be seen on boat tours in Iceland?
Because Iceland's waters are home to a variety of marine life, boat tours are an excellent way to see some of the country's incredible wildlife. Given Iceland's known for having a large population of whales, whale-watching adventures are among the most favored activities. These excursions frequently see humpback whales, minke whales, and orcas. Puffins, which breed and nest on the cliffs along Iceland's coast, are also a popular sight during the summer months. Seals, dolphins, and numerous seabirds are among the other marine creatures that can be discovered on boat cruises.