About Whale Watching Tours in Iceland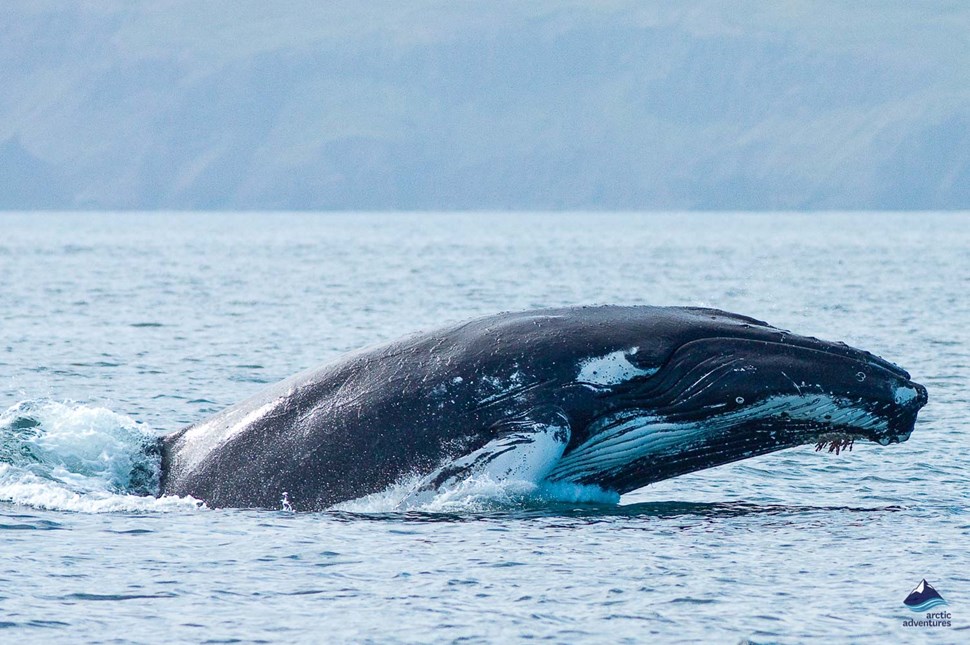 Whale-watching tours are a fun activity that can be enjoyed by travelers of all ages and group sizes. Our tours have a 98% success rate for whale sightings thanks to the favorable Icelandic waters. 
Whales populate the area year-round due to the unique sea conditions. The currents that move around the island create the perfect mixture of hot and cold that blends in the Icelandic fjords. These fjords are filled with krill and fish, making the area an ideal feeding ground for whales and cetaceans alike. 
On our tours, witness a variety of species glide through and breach the waves! Discover tours from Reykjavík, Dalvik, and Western Iceland and as part of our multi-day tour options.
For more information on what to expect and how to prepare, check out our Guide to Whale Watching.
How to Choose a Whale Watching Tour?
Whale Watching Tours in Iceland have an incredible success rate. With up to 24 different species swimming around the island and tour operators taking people out on boat tours all around the country your options are endless, but then one might ask; "How do you choose the best Whale Watching tour?"
First, you need to think; "Where will I be traveling to in Iceland?"
If the whole trip is planned with accommodation in Reykjavík your options will probably be limited to the Whale Watching Tours heading out from the capital. Still, your options are plentiful so there is no need to worry!
BEST WHALE WATCHING TOUR FROM REYKJAVÍK IN THE SUMMER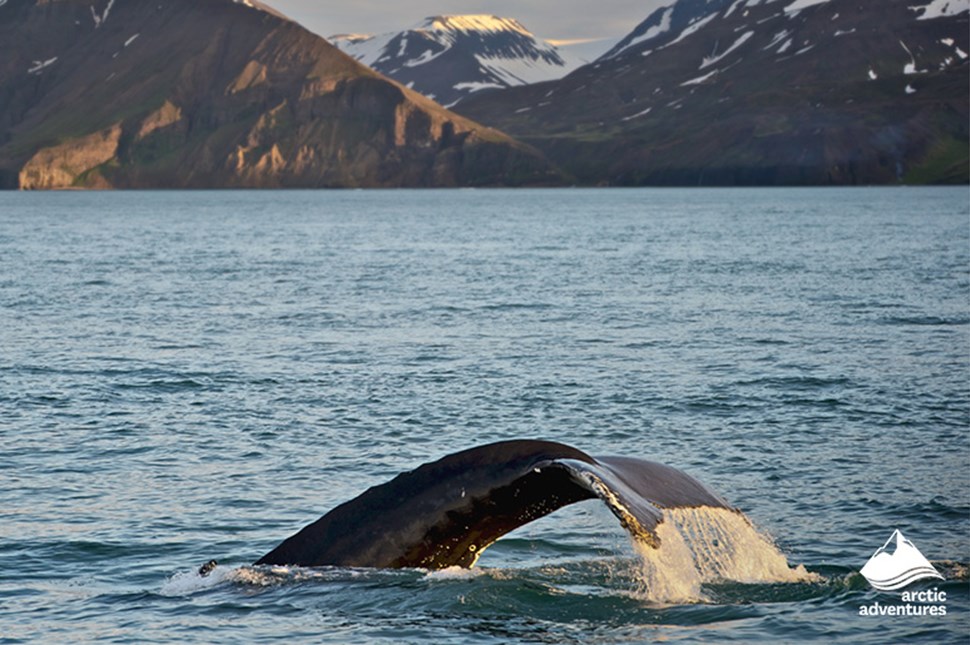 Golden Circle and Whale Watching for those who want to tick off the bucket list the must-dos.
WINTER WHALE WATCHING TOUR FROM REYKJAVÍK
Combine the magic of two popular day tours in one: Whale Watching and Northern Lights.
Whale watching season lasts all year round in Reykjavík but it's only in winter that you can experience the bright Northern Lights! 
Hop on our whale watching cruise from the Old Harbor for an afternoon adventure of whale and dolphin watching. When night falls, board our mini bus to hunt for the ephemeral Aurora Borealis.
Enjoy our Whale Watching from Reykjavík Tour and Magical Auroras – Northern Lights Tour in one excursion and save on both! Your tour includes free photographs of you and the aurora so you can remember this awesome winter experience forever!
WHALE WATCHING TOURS FOR LONGER STAYS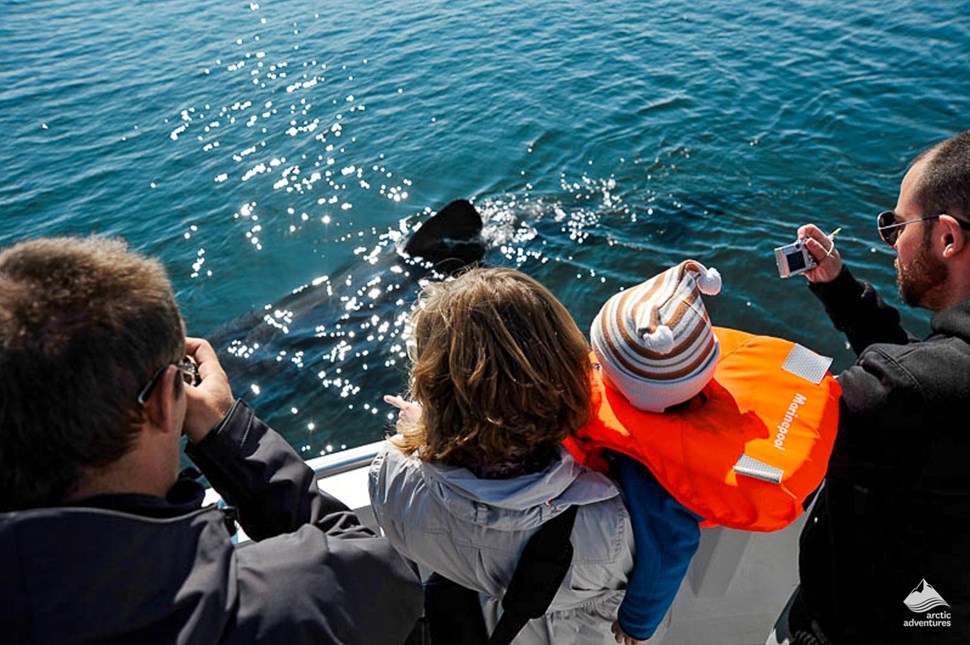 If you are staying in Iceland for some time and considering a multi-day tour or even a road trip around the country, your scope of options opens up even wider. There are whale watching tour operators all around the island and you can meet up for an adventure at every corner of the country.
You'll still get closer to the whales on Rhib boats and you can make the most of your day by mixing the whale watching experience with another activity or sightseeing. The main difference will be in your numerous harbor options, and as a result, your possibility 
Rhib Boat Whale Watching from Dalvík for those doing a self-drive road trip in summer or 6 Days Around Iceland Adventure for those looking to explore the whole country with a whale watching tour included.