About Christmas Travel Packages & New Year Vacation Deals
Iceland, during Christmas, transforms into an enchanting winter wonderland, with festive decorations and twinkling lights adorning the country. Snow blankets the landscapes, setting the scene for a cozy holiday atmosphere filled with gatherings, carol singing, and the aroma of traditional food.
To ensure you don't miss out on this magical experience, it's advisable to book your Christmas trip to Iceland well in advance, especially if you plan to visit during the holiday season. Accommodations and tours can fill up quickly.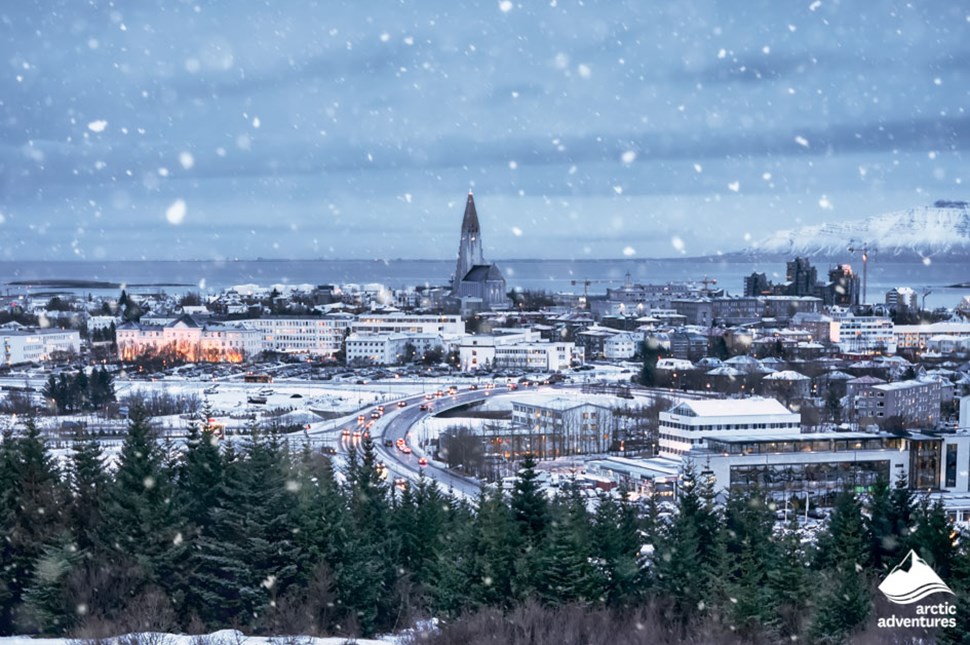 Why should you choose our Iceland Christmas vacation packages and tours?
Small Group Experiences: We prioritize small groups for a personalized, immersive adventure.


Northern Lights Chasing: We embark on captivating Northern Lights excursions so you can see the dancing auroras in the Arctic sky.


Local Traditions: With our expert local guides, you won't just visit Iceland; you'll feel its spirit. Enjoy unique Christmas traditions, savor local festive cuisines, and experience cultural festivities.


Winter Activities: Join our expert glacier guides for exclusive winter activities like ice caving, snowmobiling, and glacier hiking, ensuring an unforgettable experience.


Christmas Travel Deals: Leave the logistics to us. On our multi-day trips, we provide accommodations, transportation, and expertly crafted itineraries, allowing you to focus on enjoying every moment.
Join one of our Iceland Christmas tours and immerse yourself in the holiday season, surrounded by Iceland's natural beauty and festive spirit. With Iceland Christmas 2023 trips available, there's no better way to celebrate the season in the Land of Fire and Ice. Don't miss out on these exclusive travel deals - book your dream Christmas vacation package today!
Iceland Christmas & New Year Tours - FAQ
Is Iceland worth visiting for Christmas and New Year?
Absolutely! Iceland during Christmas and New Year is pure magic. The country turns into a winter wonderland with enchanting holiday traditions. Christmas is perfect for an Icelandic adventure, whether you're into special holiday customs, snowy panoramas, or a joyous atmosphere. Only remember that some services and attractions may have reduced holiday hours.
What is there to do in Iceland on Christmas Day?
On Christmas Day, you can join local festivities or enjoy a peaceful day in the winter landscape. Our Reykjavik Christmas Walk tour offers a delightful way to immerse yourself in the holiday ambiance of Iceland's capital city! And many restaurants offer special Christmas menus.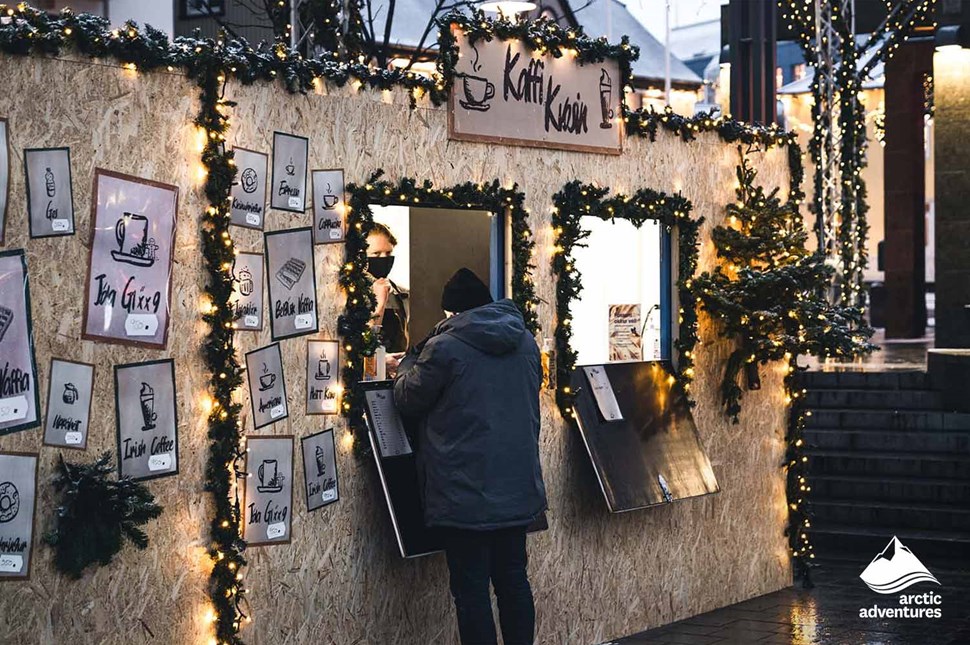 When is Christmas in Iceland?
Iceland celebrates Christmas on December 24th and 25th, just like in many other countries. However, Icelanders also have unique traditions that extend beyond these dates.
What is the best Christmas & New Year's Day tour?
The best Christmas and New Year's Day tours in Iceland are with us! Our customers prefer to discover the festive spirit of Reykjavik on a Christmas walk and in the evening, heading out to witness the mesmerizing Northern Lights. Other popular choices are going for snorkeling in the pristine Silfra fissure while comfortably fitted in dry suits and exploring the enchanting ice caves, many of which are only accessible in winter. Our day tours offer convenience with pick-up services, ensuring an exciting and hassle-free adventure. Join us for an authentic Icelandic winter trip!
What is the best Christmas & New Year's vacation package in Iceland?
Consider your preferences when choosing the best Iceland New Years Eve packages and Christmas trips. Many of our winter packages include relaxing spa experiences and thrilling Northern Lights hunting, which visitors absolutely love. We also offer exciting snorkeling excursions and glacier hikes if you prefer an active approach. You can combine these delights with exploring popular locations like the Snaefellsnes peninsula or the South Coast. It's not only a magical experience but also great value for money. Explore the options above and create your perfect Christmas and New Year's adventure in Iceland!
Where is the best place to go for Christmas in Iceland?
Experience the enchantment of Iceland during the Christmas season, starting with a visit to Reykjavik's charming Christmas markets and savor delicious traditional Christmas food and even Christmas drinks. Then, explore the country's breathtaking natural wonders - because it's ice cave season! Don't miss the chance to witness the captivating Northern Lights painting the Icelandic skies with their celestial beauty. Remember, the entire country has unique Christmas experiences waiting for you to discover!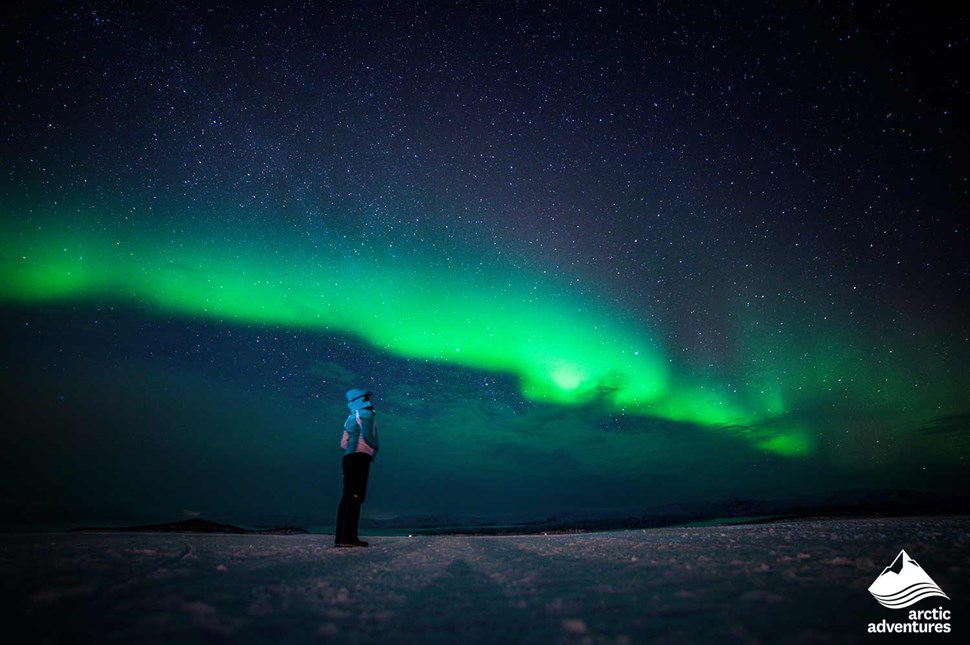 How does Iceland celebrate Christmas and New Year's Eve?
Icelanders celebrate Christmas and New Year's Eve with a blend of traditional and modern customs. Christmas is a time for family gatherings, to exchange gifts on December 24th and enjoy a festive meal. New Year's Eve is marked by fireworks displays across the country, with Reykjavík's being the most renowned. Another Icelandic New Year's tradition is bonfires, where people gather to celebrate and light large bonfires to symbolize the burning of the old year and the beginning of the new one.
What are some Christmas traditions in Iceland?
Iceland has fascinating Christmas traditions. One of the most unique is the Yule Lads, 13 mischievous characters who visit children in the 13 days leading up to Christmas. Other traditions include lighting the Christmas tree on December 23rd, attending Midnight Mass on Christmas Eve, and more!
Does Iceland have 13 Santas?
Yes, Iceland has 13 Santas, known as the "Yule Lads." These mischievous figures are part of Icelandic Christmas folklore, with each Yule Lad visiting children on different nights during the Christmas season, leaving either gifts or potatoes in their shoes, depending on their behavior. These 13 Santas are a distinctive and beloved part of Icelandic Christmas celebrations. In addition to the 13 Santas (Yule Lads), Icelandic Christmas folklore includes the "Christmas Cat" known as "Jólakötturinn!"
Why does Iceland have 13 days of Christmas?
Iceland celebrates the 13 days of Christmas in the lead-up to December 24th, each day marked by its unique traditions and customs. This tradition is rooted in the old Julian calendar, where the winter solstice occurred on December 13th. These days signify the transition from darkness to light as daylight gradually increases. This celebration, known as "Jólabókaflóð," or the "Yule Book Flood," involves exchanging books and spending time reading together as a family. Learn more about this Christmas Eve tradition in Iceland.
What do Icelanders eat for Christmas?
Icelandic Christmas cuisine includes a variety of dishes, from fermented shark to roasted lamb. Explore our guide to the traditional Icelandic Christmas food.
Does Iceland have Christmas markets?
Yes, Iceland has charming Christmas markets offering unique gifts, festive treats, and a delightful atmosphere. Definitely worth a visit! Discover more about Icelandic Christmas markets.