About Northern Lights Day Tours in Iceland
Hunting down the auroras alone can be a bit tricky, and winter driving conditions can be hazardous, especially for people who aren't used to driving in the snow, fog, or on slippery roads. It can save valuable time to book a tour with one of our professional guides. They know the perfect spots that are optimal for viewing the Northern Lights, which can change on any given day.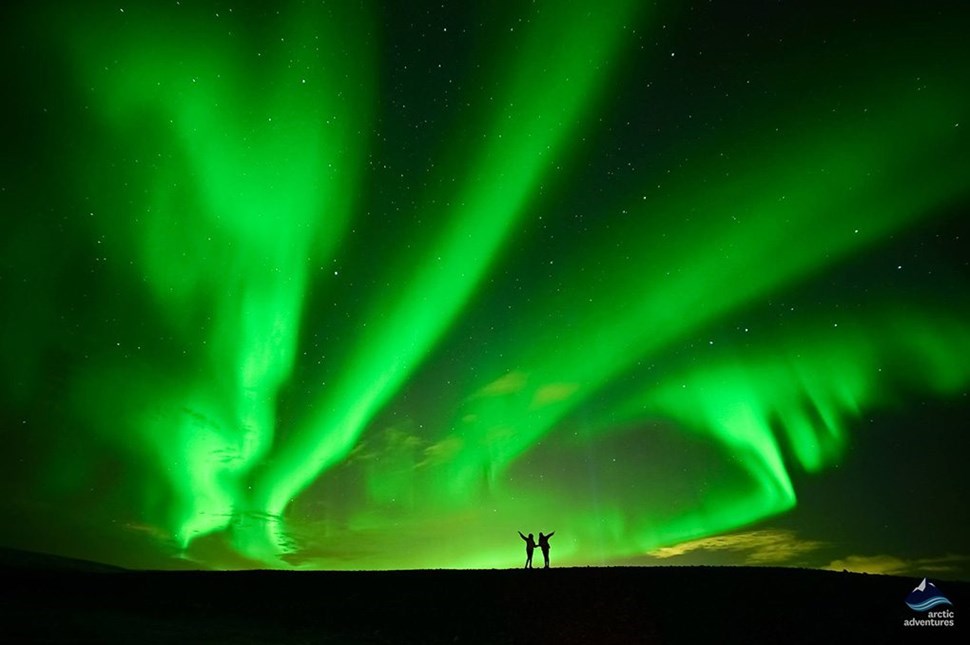 With more than 20 Northern Lights tours on offer, how do you find the perfect one to suit your trip? Well, that depends on what you're expecting from your time in Iceland.
If you're in Reykjavík for just a night or two, a day trip is the ideal bite-sized package for your layover or weekend. The Magical Auroras Northern Lights tour is our all-time bestselling day tour! Head out in either a minibus or upgrade to a Super Jeep on the Northern Lights Explorer. And with a few hours left over, there's still plenty of time to squeeze in the stunning Blue Lagoon before your day tour!
If you're in Iceland for an extended period of time, why not try a multi-day tour that includes a hunt for the elusive Northern Lights? Check out the first-timer's package, our 3-day South Coast tour, which includes the Golden Circle, Jökulsárlón Glacier Lagoon, and a visit to an ice cave.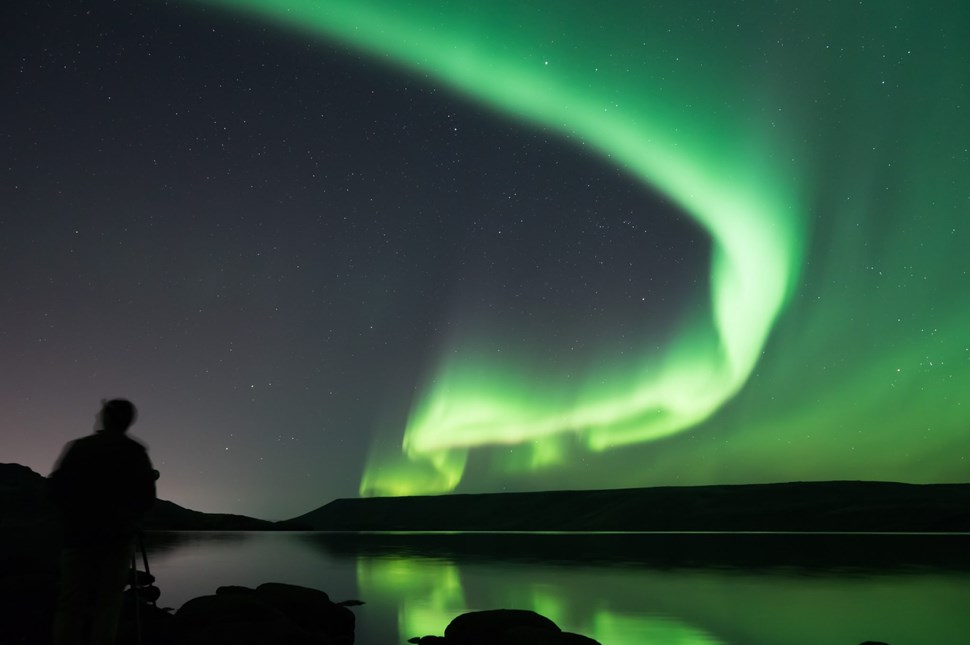 If you are seeking adventure in Iceland and your goal is to enjoy the Northern Lights show every day, check out our special tour tailored for the aurora explorer in you. Our 8-day Northern Lights tour with Golden Circle, Mývatn, hot springs, waterfalls, a glacier hike, and more, rewards explorers with unforgettable views of the Northern Lights.
WHY IS ICELAND THE PERFECT PLACE TO GO ON A NORTHERN LIGHTS TOUR?
Due to its proximity to the Arctic Circle, Iceland is the perfect destination to see the auroras. As Iceland is not densely populated, there is little light pollution. Even so, our tours always venture out from the cities to the countryside for optimal viewing. As the northernmost capital in the world, Reykjavík is ideal as a base for international travelers hoping to glimpse the lights.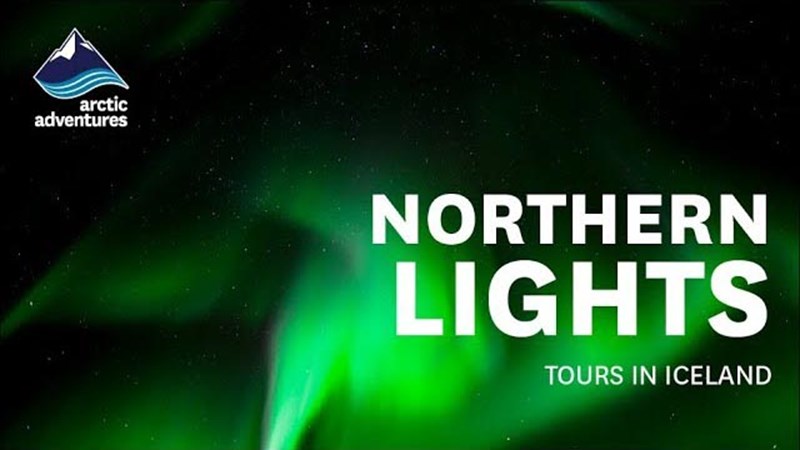 WHEN IS THE BEST TIME TO BOOK A TOUR?
The best time of the year to see the Northern Lights in Iceland is from September to April, due to lower light pollution and frequency. In December and January, the nights are the longest, with only around 4-5 hours of sunlight. So the chances to see the light show increases exponentially during this season.
Check our winter tours to ensure you don't miss any natural wonders!
Important factors for ideal aurora viewing include recent solar activity, cloud density, and darkness. It's always best to check the aurora forecast a few hours beforehand to know where the auroras will appear, how intense they will be, and where there are fewer clouds. However, just like the weather forecast, this can be a bit inaccurate at times.
FAQs ABOUT OUR NORTHERN LIGHTS TOURS IN ICELAND
WILL I DEFINITELY SEE THE LIGHTS ON THE TOUR?
The Northern Lights are natural phenomena and we unfortunately cannot promise you will see them on our tours. Their appearance depends upon atmospheric and weather conditions, factors entirely out of our control.
WHAT ARE THE BEST CAMERA SETTINGS FOR PHOTOGRAPHING THE AURORA BOREALIS ON MY TOUR?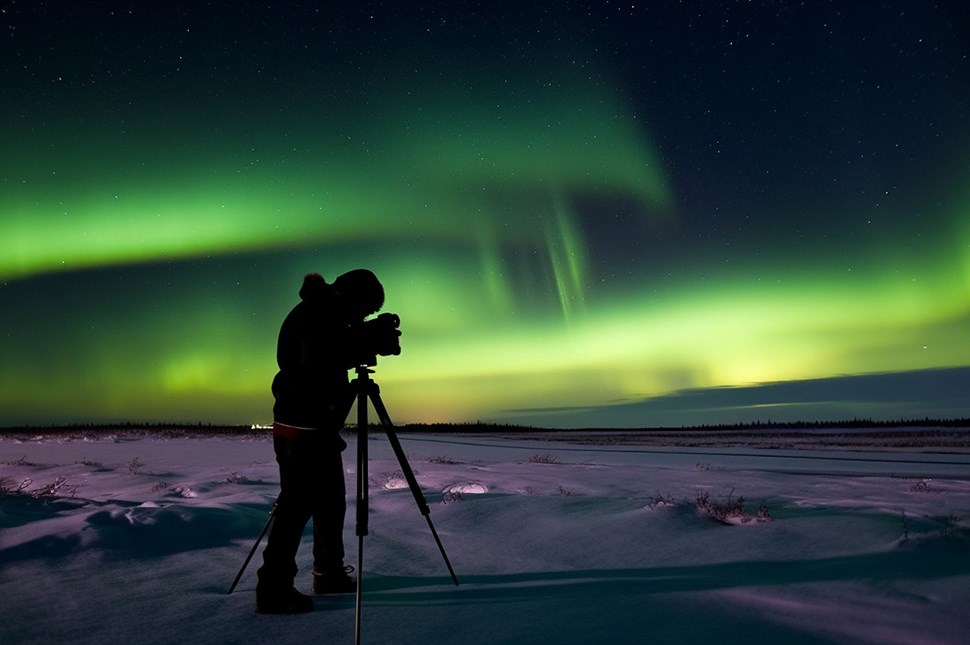 Unfortunately, there isn't a simple answer to this question as it takes patience, effort, and often, trial and error to photograph the auroras. You should be prepared to experiment with various settings on your camera and, due to the cold weather, you may need to bring additional accessories such as extra batteries. A tripod may also be helpful.
WHAT IF MY NORTHERN LIGHTS TOUR GOES AHEAD AND THE AURORA ISN'T SEEN?
A refund is not available if the Northern Lights tour goes ahead and none are seen, however, we do offer you the chance to join a Northern Lights minibus tour free of charge.
Please contact our Customer Care Team to re-book your tour.
WHAT ARE MY OPTIONS IF MY TOUR IS CANCELED?
When Northern Lights tours are canceled it's usually due to unfavorable weather conditions.
In that case, your options will be to:
Reschedule for another day.

Find another tour to embark on and use the deposit for it.

Get fully refunded.
Please contact our Customer Care team to re-book your tour.
HOW DO I KNOW IF THE NORTHERN LIGHTS TOUR IS ON FOR THE EVENING?
The Northern Lights are a pretty difficult thing to predict. You can check the Icelandic Meteorological Office website to see the forecast - if the level is high and the skies are clear then it's very likely that the tour is going ahead. We do update our website's tour departure sheet with the information at 17:00 at the latest. If the tour is canceled, you will receive an email from us notifying you.
If we think there is no chance at all of seeing the lights, we will cancel the tour. We don't want to bring you out and disappoint you if there will definitely be no aurora activity.
WILL MY GUIDE TAKE PICTURES FOR ME?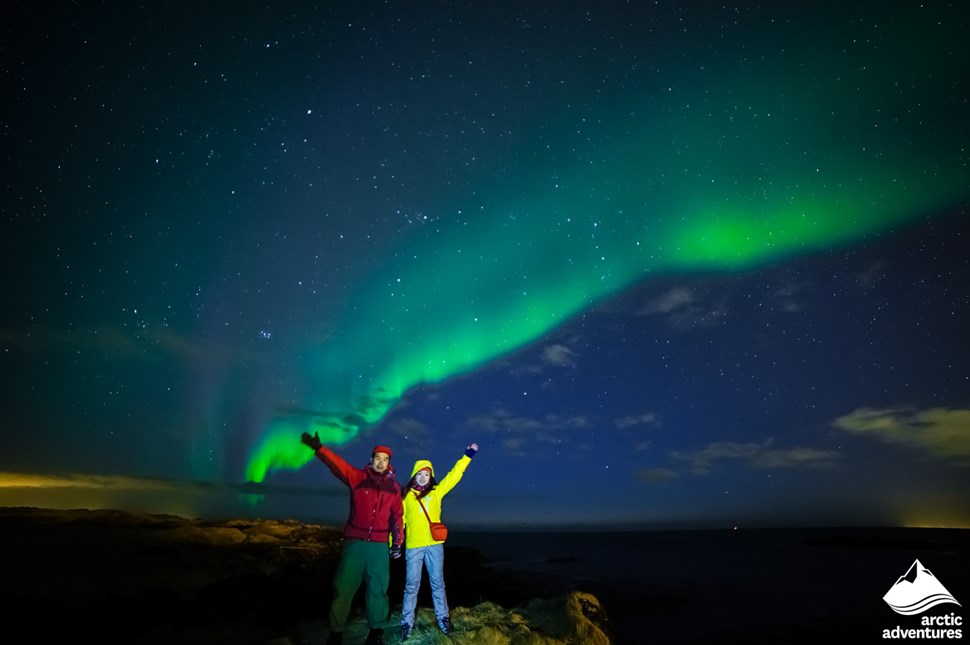 Yes, the guide will take a photo of you with the Northern Lights behind you. These can be single or group photos and are free of charge.
WHAT MONTHS CAN YOU SEE THE AURORA BOREALIS?
The Northern Lights season is said to be from late August until mid-April. However, if you want to increase your chances of seeing them, it is best to wait until the colder winter months, from mid-September until March.
CAN YOU SEE THE NORTHERN LIGHTS IN REYKJAVIK?
If luck and weather are on your side, then you will be able to see the Aurora Borealis above the inviting streets of Reykjavík. Whether you see the lights or not depends on two unique factors. The first is the weather: If the sky is clear, with no clouds, then you are halfway to seeing the astonishing spectacle that is the Northern Lights (although light pollution can sometimes be a problem).
Increased solar activity is the second factor, so if these two are both favorable at the same time you may well be able to see the Northern Lights from Reykjavík.
I AM TRYING TO BOOK A TOUR BUT MY CREDIT CARD PAYMENT FAILS. WHAT SHOULD I DO?
The first step is to make sure your credit card provider allows you to make payments in Canadian Dollars (CAD) or American Dollars (USD) if you have selected these currencies.
In some cases, your credit card company would need to pre-authorize the transaction for you before you can process the transaction online.
If you are still having problems booking through the Arctic Adventures website (www.adventures.is) then please contact our Customer Care Team.
WHAT TO WEAR WHEN HUNTING FOR THE AURORA?
Since it'll be nighttime and winter when you chase the Northern Lights, it's important to dress warmly! Be sure to dress in comfortable layers. Take an undershirt, a fleece sweater, and a jacket to go over everything. Don't forget thermal underwear or leggings too!
HOW MUCH DOES THE NORTHERN LIGHTS TOUR COST?
The cost will really depend on the tour. Our basic Northern Lights tour in a minivan starts from 9.990 ISK. Upgrade to a Super Jeep for just 18.990 ISK more! Combo tours and multi-day tours are also priced at the best value possible.