Where is Katla Volcano Located?
If you look at Katla on a map it is placed right in the center of the South Coast, East of Eyjafjallajökull glacier volcano and West of Kirkjubæjarklaustur.
It is about 150 km or 93.2 miles away from Reykjavík, Iceland's capital.
GPS coordinates of Katla: 63.6467° N, 19.1303° W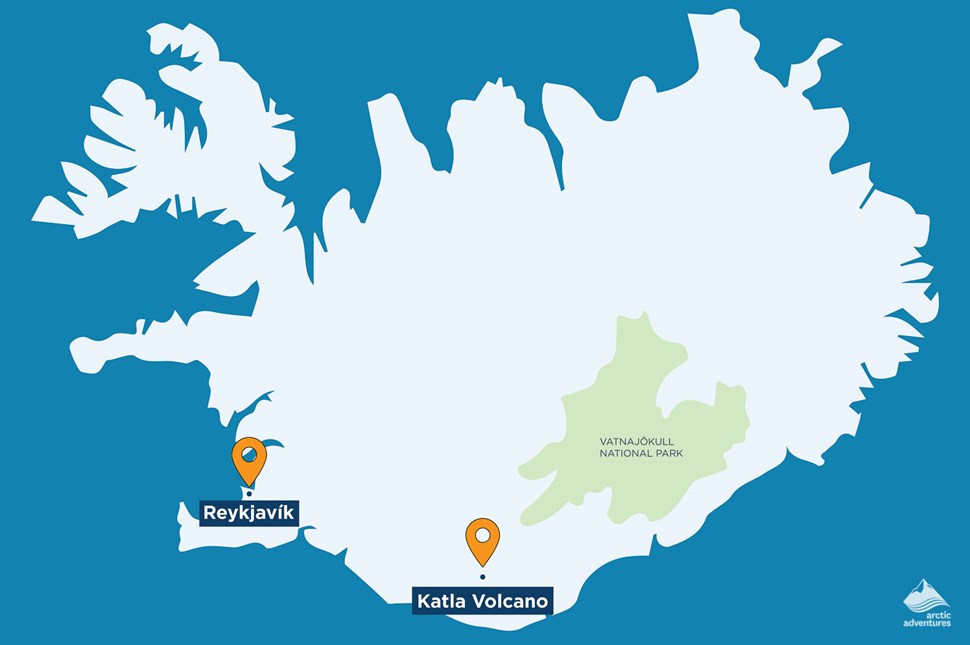 How to get to Katla Volcano
Reaching Katla is a difficult task. Not only is it located underneath an ice cap but it is also tucked away in the highlands.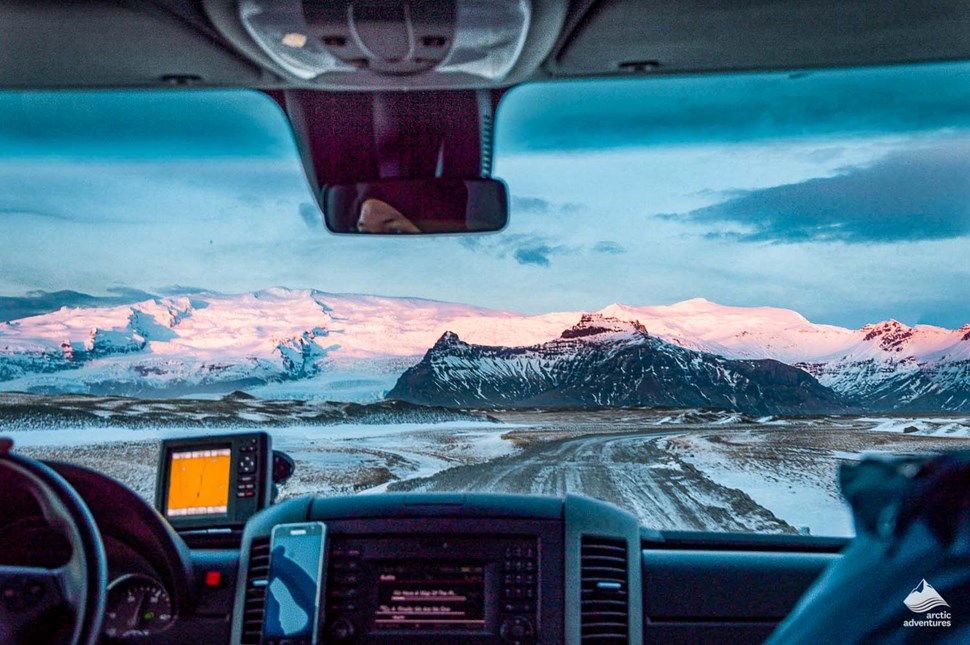 Driving from Reykjavík to Katla should take about 3 hours and will take you along the South Coast driving the Ring Road One. You will follow the same route all the way through the towns of Hveragerði, Selfoss, Hella, Hvolsvöllur and Vík before being able to turn onto a rough dirt road to reach the edge of the glacier.
To visit Katla in itself is challenging, to say the least, and shouldn't be attempted without an experienced guide and a lot of planning but the good news is, there is another way.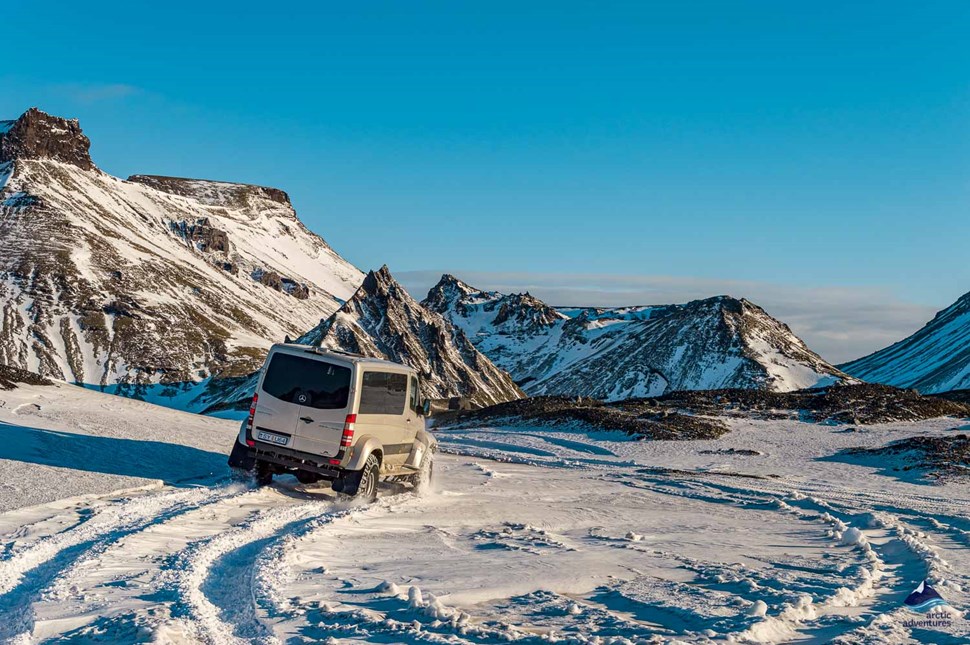 Every day an exciting Ice Cave Tour experience goes out from Reykjavik and Vík to visit the breathtakingly beautiful Ice Cave that has recently been found nestled away at the glacier's foothills.
The Katla Ice Cave under the volcano is without a doubt the best way to see it!
Katla Ice Cave: An Ice Cave under the Volcano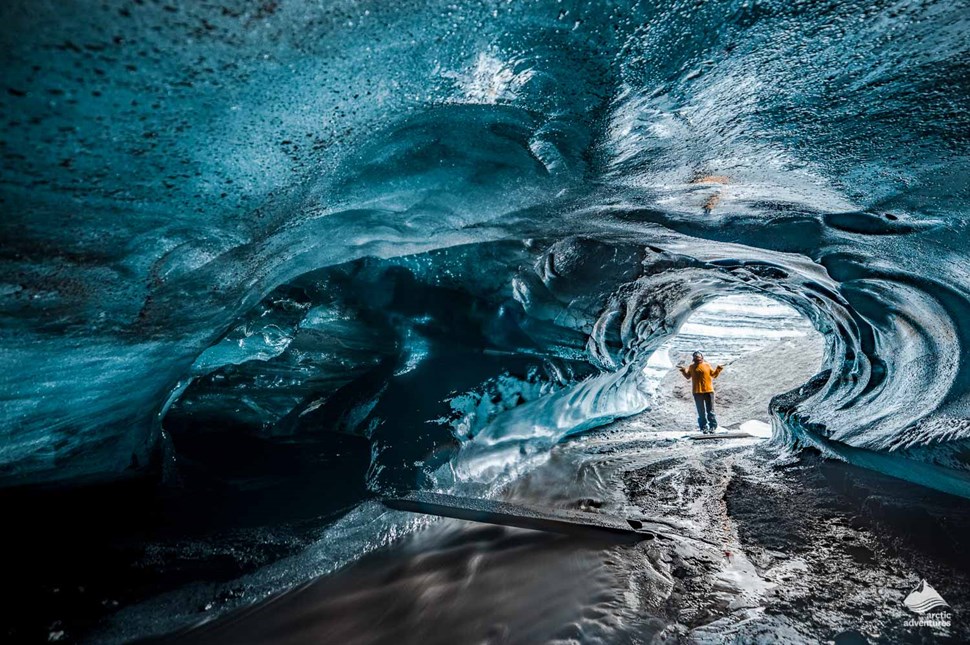 Natural Ice Caves were an attraction only winter travelers in Iceland could enjoy until they found the Ice Cave under the Katla Volcano.
The area around the volcano and its glacier is unbelievable, pitch black sand, numerous running rivers, green picture-perfect mountains and nothing but marvelous nature as far as the eye can see. Once you take that turn off Ring Road onto the trail in the sand you are placed in a fairytale.
The drive is a rough one but the scenery around you truly makes up for it, and hey, to get there you need to drive in a Super Jeep so that is pretty bad-ass on its own and makes the bumpy ride well worth it!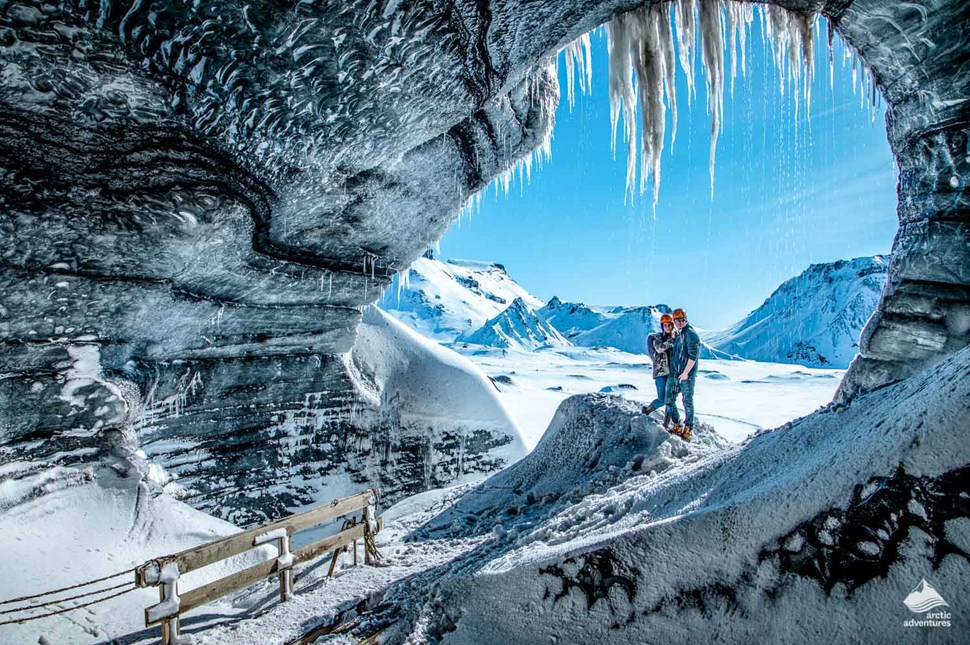 Once you start to see the glacier up close the truck is parked, the crampons are put on the shoes and a small walk is taken to the entrance of the glacier ice cave.
You will get to go inside the glacier, see the layers, the history and learn about the Katla eruptions.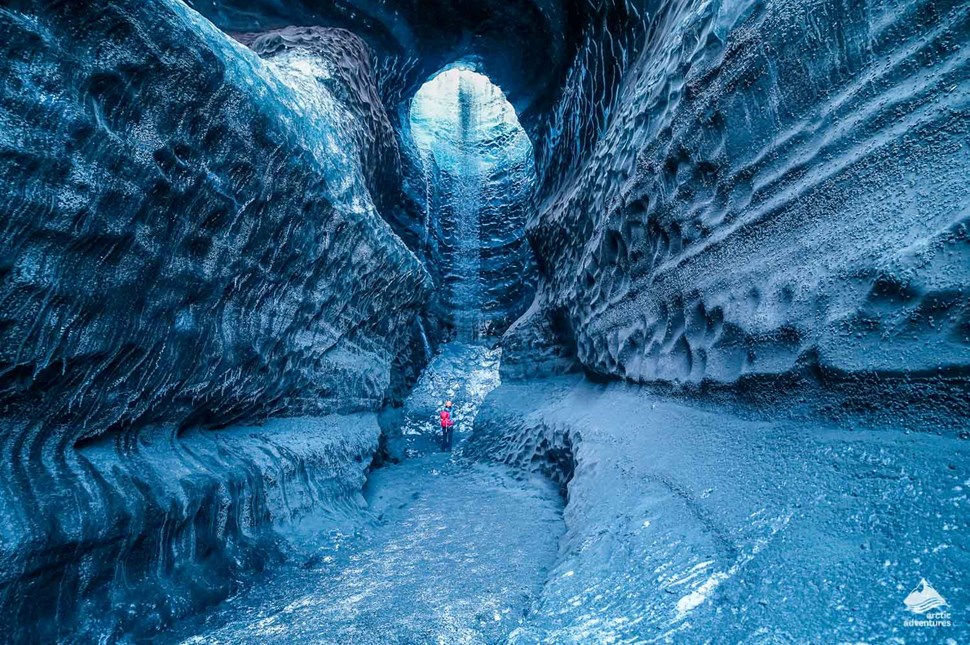 Iceland is packed with active volcanoes so there is a lot to share and your expert guide is there every step of the way.
Get up close and personal with the glacier that hosts Katla Volcano and explore the natural phenomenon many think to be the ultimate highlight in Iceland's natural scene!