2. Seljavallalaug Mountain Pool
This remote pool, Seljavallalaug, is located at the end of a valley near to Eyjafjallajökull. It was built 1923 and is one of the oldest swimming pools in Iceland. The pool is 25 m long and has basic changing facilities.
Seljavallalaug is a popular choice, good to know before you take a bath is that the pool doesn't get cleaned like a modern pool it does contain algae, ash from the surrounding volcanoes and other microorganisms.
Price: Free
Location: In the South, inland from Seljavellir
Bath Season: All year round but best in summer
3. Laugarvatn Fontana Spa
The Laugarvatn Fontana Spa offers an unusual experience, a hot spring sauna, which has been built over a hot spring, sauna guests can hear it bubbling away as they steam gently! There are geothermal bathing pools and the option of a refreshing plunge into the cool lake. The changing rooms and showers are comfortable, a licensed restaurant offers drinks, snacks, and yummy meals.
Price: Price per adult is 3800 ISK or about 32 USD
Location: At Laugarvatn between Þingvellir National Park and Geysir Hot Springs
Bath Season: All year round
4. Krauma Geothermal Baths at Deildartunguhver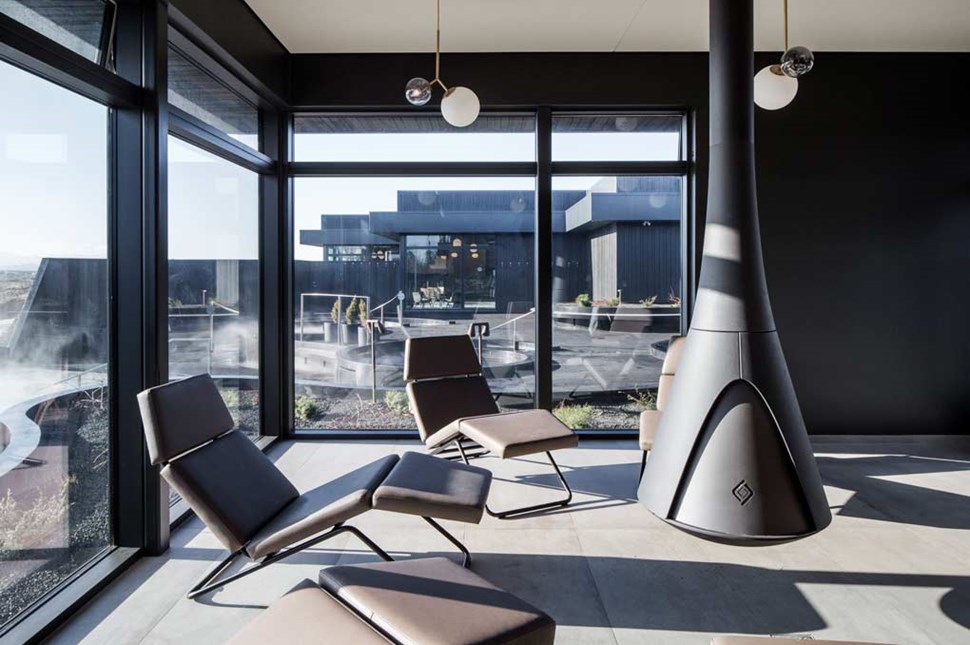 The new hot pool in Iceland, Krauma, is located next to Deildartunguhver, the most powerful hot spring in Europe. The Baths take their water from the hot spring and many thought it was about time that its power and water was harnessed.
These stunning facilities include several hot tubs, an indoor relaxing area, a fantastic restaurant and two incredible natural steam baths using the hot spring spraying water.
Price: Price per adult is 3800 ISK or about 32 USD
Location: Next to Deildartunguhver in Borgarfjörður
Bath Season: All year round
5. Geosea Sea Baths at Húsavík
Just recently new baths opened up at Húsavík in the North. The location is out of this world, somewhat of an infinity pool or hot tubs with incredible marine views over Eyjafjörður.
Private showers and locked lockers are included in the admission ticket and there is an in-water bar where you can purchase refreshments to enjoy whilst in the water.
Originally, workers were drilling down for hot water to use for house heating, but when the water came up it was incredibly rich with minerals believed to be good for your skin so the locals placed old cheese tubs to utilize the source. The Geosea baths are an updated version, to say the least.
Price: The price per adult is 4300 ISK or about 36 USD
Location: In the town of Húsavík in Eyjafjörður near Akureyri.
Bath Season: All year round
6. Krossneslaug in the Westfjords
Krossneslaug is one of those unbelievably beautiful spots in the Westfjords. Located at Strandir at the Eastern part of the Westfjords this place offers extraordinary views into the Arctic Circle.
Getting there can be a bit of a hassle with a gravel road leading the path but well worth the effort. The drive is about 90 km from the town of Hólmavík.
Facilities are simple changing rooms and showers are comfortable, a licensed restaurant offers drinks, snacks, and yummy meals.
Price: Price per adult is about 5 USD
Location: Eastern Westfjords, follow road F643 to the pool from Hólmavík
Bath Season: All year round but very difficult to reach in Winter
7. Hofsós Pool the infinity pool in the North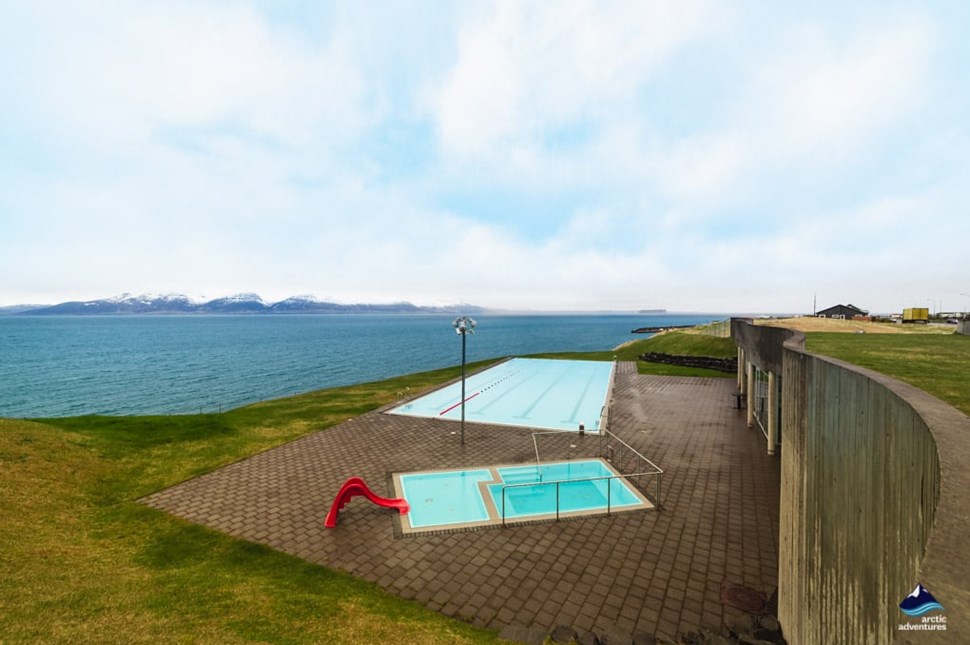 In Skagafjörður right across the fjord from Grettislaug, you will find the town of Hofsós and in it an amazing pool which was gifted by two Icelandic sisters who believed there was a real need for a pool at Hofsós.
The views are outstanding and the experience from start to finish phenomenal. Take a few laps close to the Atlantic ocean but in comfortable temperatures.
Price: Price per adult is 900 ISK or about 8 USD
Location: at Hofsós, Skagafjörður, North Iceland
Bath Season: All year round
8. Hörgshlíð the Rustic Hot Pool
One of those fantastic beach pools found in the Westfjords. Situated in Mjóifjörður the pool is a great spot to visit in any season.
You must ask permission from the landowners at Hjörgshlíð as the pool is within their land. There is a small green rustic changing room shed right next to the pool but that is about it.
Price: Free
Location: Down from the farm Hörgshlíð in Mjóifjörður in the Westfjords
Bath Season: All year round
9. The Pool at Ion Adventure Hotel Nesjavellir
A remarkably Nordic designer hotel with a natural spa including a sauna and an outdoor hot pool. Located at the geothermally active Nesjavellir there is no shortage of hot water and the scenery very remote.
You will find the perfect zen and tranquility only a short distance out from Reykjavík but still in a complete no man's land. You can order a massage before dipping in the peaceful pool adding even more luxury to the experience.
Price: Per adult 5000 ISK or 41 USD with the sauna and the relaxing room
Location: Nesjavellir near Þingvellir National Park
Bath Season: All year round
10. Pollurinn at Tálknafjörður
Yet another gem in the Westfjords, Pollurinn in Tálknafjörður has been a local treat for years. Pollurinn or the puddle as it would be called in English is located a few minutes away from the town just above road nr. 617.
A small changing hut is located beside the pool for you to change. Sitting in the "puddle" you will have beautiful views over the fjord and surrounding mountains.
Price: Free
Location: South-Western Westfjords near the town of Tálknafjörður
Bath Season: All year round
Other Geothermal Baths and Hot Tubs in Iceland
1. Laugafellslaug
Located in the central highlands in between glaciers is the extraordinary Laugafellslaug pool. Around the pool, you can find a few huts, one of them with a changing facility, which can come in handy especially if visiting in winter.
2. Gvendarlaug
This pool of Gvendur is one of many pools named after Guðmundur Góði (nicknamed Gvendur) who is believed to have blessed the pool. It is located in Bjarnafjörður on Strandir, in the Westfjords, about 100 steps away from Hotel Laugarhóll in the old schoolhouse at Klúka. Perfect to dip your toes and relax after a good day of adventures.
3. Hveraborg
Hveraborg is one of these extraordinary pools that can be found in the center of a running river. The river, Siká, is located in the Northern moorland of Tvídægra.
A car track from Ring Road 1 just East of the river must be followed until you reach a locked gate. This is where you need to start the hike to the pool which can take about an hour each way. The path is marked.
4. Hellulaug
Hellulaug is a geothermal pool located at a beach in the Westfjords. The view from the pool is breathtaking over both the ocean and Vatnsfjörður fjord. They cannot be seen from the road but there is a good path down to it.
The pool is less than a meter deep and the temperature is around a comfortable 38°c (100 Fahrenheit). There are no changing rooms on site so it is best to be prepared to strip of wear the swimwear under your clothing.
5. Hvammsvík Hot Springs
Hvammsvík Hot Springs, located only 45 minutes away from Iceland's capital Reykjavik, is a perfect oasis for relaxation. Here you will find eight geothermal pools of temperatures ranging from 37-40°C (99-104 Fahrenheit), an on-site bar and restaurant, outdoor showers, and a steam bath.
You can visit Hvammsvík Hot Springs alone or together with Golden Circle sightseeing or Hvalfjörður Kayaking tour.
Other Interesting Bathing Spots in Iceland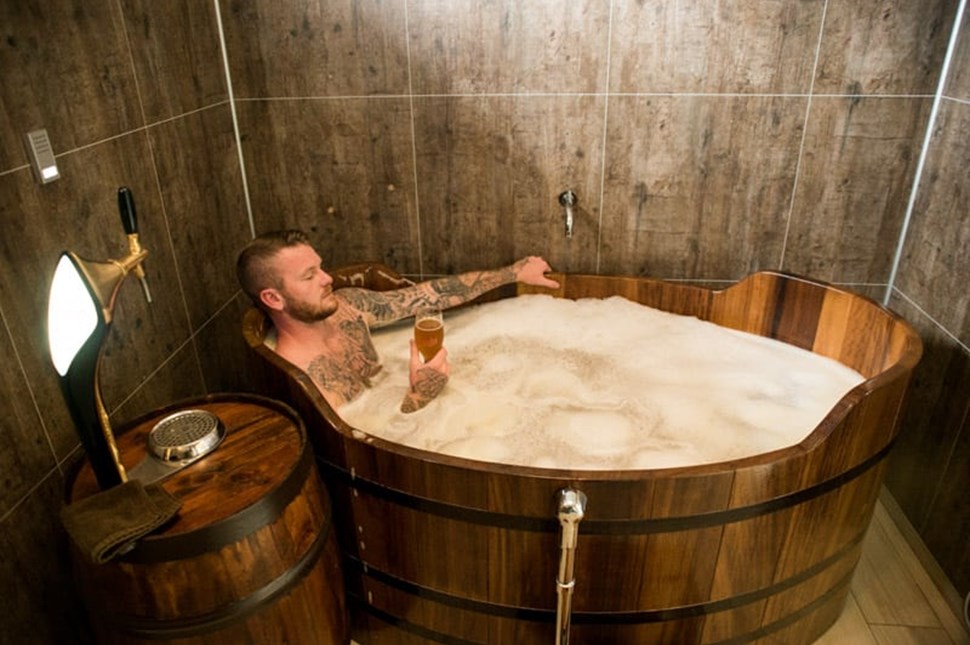 The Beer Baths

 

in Eyjafjörður
Nauthólsvík a geothermal beach in the heart of Reykjavík
Reykjafjarðarlaug swimming pool and natural hot spring in a remote setting
Lýsuhólslaug an authentic pool at Southern Snæfellsnes
Drangsnespottarnir

 

hot tubs at the beach in the Westfjords
Hoffellspottanir 

 

hot tubs with glacier views near Höfn í Hornarfirði
Additional great Hot Springs you can not bath or don't want to bathe in
Grjótagjá Hot Spring and Cave

 

near Mývatn North Iceland
Snorralaug

 

at Reykholt in Borgarfjörður
Brimketill in Reykjanes Peninsula
Víti Crater

 

North East Iceland near Mývatn
Lýsuhólslaug

an authentic pool at Southern Snæfellsnes