What is a Stopover and how does it work?
Located in the middle of the Atlantic Ocean Iceland is the perfect hub for many flights going to or from North America or Europe and had been used as one for decades without anyone making true use of the opportunity of visiting Iceland. It wasn't until a few years back when Iceland's oldest flight company came up with the "My Stopover" Campaign. With the campaign they started offering longer stopovers, lasting up to a week without any extra cost. This caught on quickly and people loved doing their stopover here on the island in the North squeezing in another country in their travels. Before that time Iceland wasn't really on anyone's radar but with more and more people coming in and telling people about this magical place more and more people wanted to visit.
The Stopover is the perfect way to get a 2-in-1 country deal when traveling over the Atlantic and there are so many different ways to do it. Let us talk you through it!
Icelandair offers Stopovers.

This airline company is Icelandic airline and flies to all over Europe, Canada, to Israel and North-America.
Iceland Stopover Itinerary
There are so many different ways of exploring Iceland, some like to join short sightseeing tours, some like to stay in Reykjavík, some can't wait to get out camping or hiking and others will want to take a guided Ring Road tour. There are people who only come to bath in the Blue Lagoon and others who have been waiting to see Geysir on the Golden Circle forever.
Whether you are a foodie, an adventurous kayaker or a history buff we have something for you.
Here we have created a few frames for your ideal stopover option!
Short Stopovers in Iceland
One of the best things about Iceland is the short distances. You will never have to drive for long until you spot the next stunning waterfall or next impressive volcano and the landscape in between will even be worth it. This is what makes short stopovers in Iceland the perfect start to your Iceland love story. Dip your toe in the magical pot called Iceland!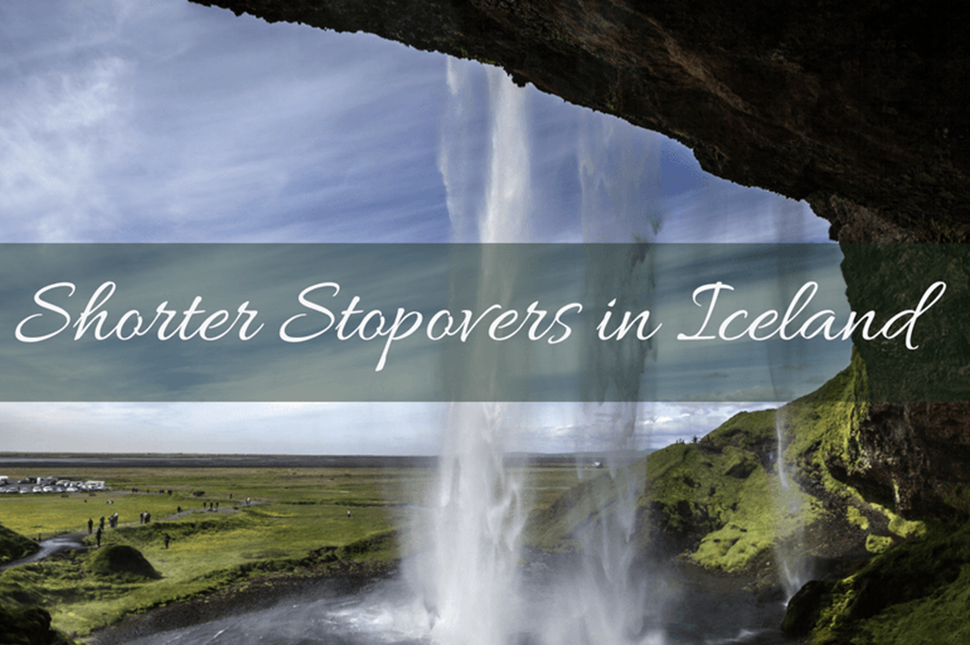 A few hours in Iceland
Keflavik Airport is located on the beautiful Reykjanes peninsula, it is only about 20 minutes drive from the Blue Lagoon and 40 minutes from Reykjavík. If you are looking to make the most of your travel in Iceland you might want to pre-book an admission ticket to the Blue Lagoon in advance as it tends to book up and have your bus ticket ready as well. We offer a bus option right from the airport to the Blue Lagoon and back and it goes hourly.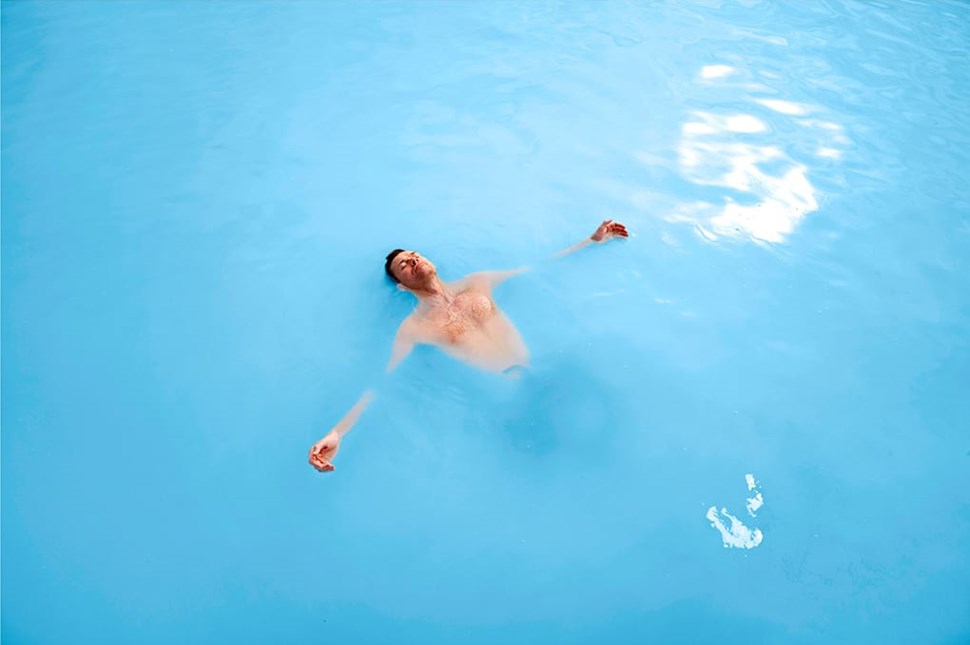 If you aren't interested in visiting the Blue Lagoon there are a few good museums in Keflavík (the airport town) including The Museum of Rock and Roll and The Viking World Museum.  
You could also take the bus down to Reykjavík and explore our colorful capital for a few hours. There are numerous restaurants and cafés to be tried and the church Hallgrímskirkja is a real city totem, you can purchase a ticket for a small fee to go into its tower and see over the whole city. Other worth mentioning landmarks are the Harpa Musical Hall, Laugavegur shopping street and Sólfarið or the Sun Voyager sculpture down on Sæbraut.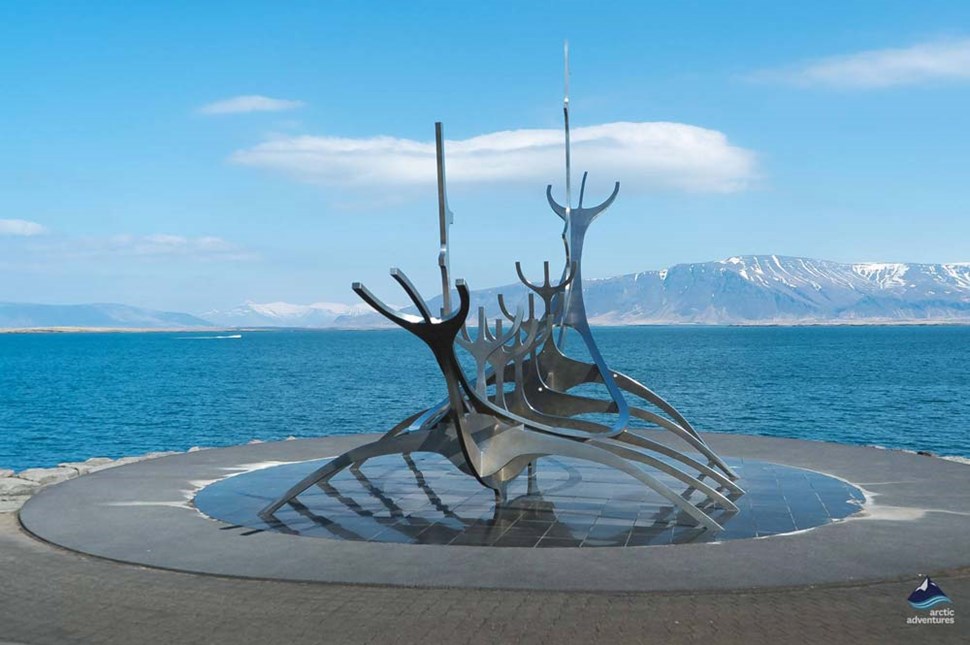 Other options for a few hours in Reykjavík would be to join a short tour like a Whale Watching tour (3 hours) or a Horse Back Riding Tour (4 hours).
Staying in Reykjavík – 1 Day Itinerary
24 hours in Reykjavík could be tours within the capital like a 3-hour Whale Watching tour right from the old harbour or a kayaking tour in the next fjord, Hvalfjörður.
If you are into arts there are numerous museums to visit including the National Museum, The Whale Museum, The Perlan – Wonders of Iceland, the penis museum or the Safnahúsið e. The culture house. There are fantastic cafés and places to try authentic Icelandic food and if you want to have a guide with you to show you around the Reykjavík Food Walk might just be what you are looking for.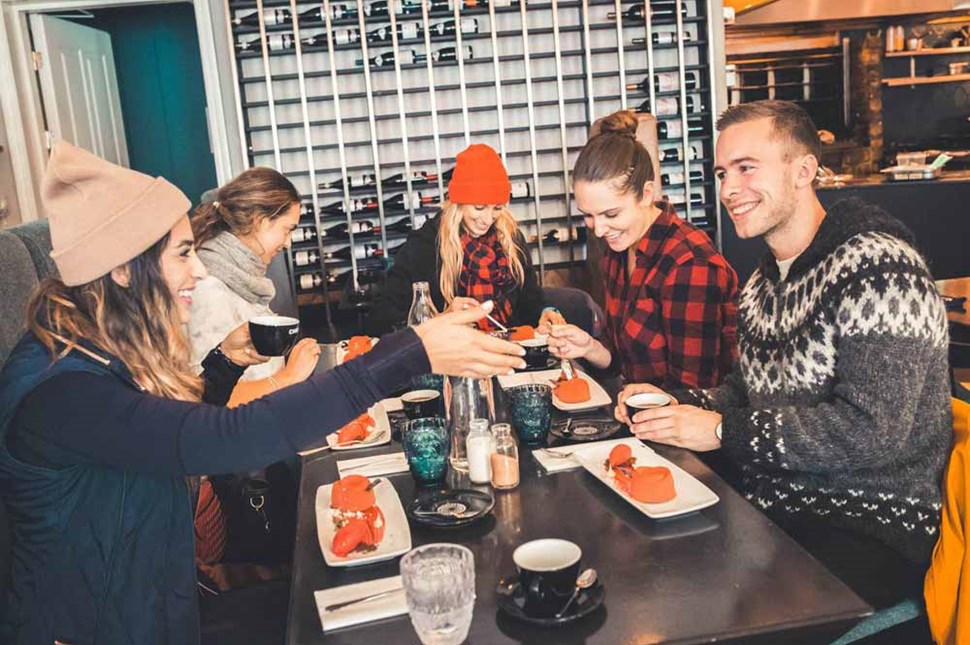 The show How to become Icelandic in 60 minutes is a fantastic comedy show in Harpa Musical Hall and Tjarnarbíó independant theatre often has shows and stand up in English.
Take a walk, stroll around, get lost. The good thing about the city center is that the incredible and towering Hallgrímskirkja church will always stand out and you can walk to it again to find yourself.
Food Halls, the new it thing in Reykjavík and they are rising up everywhere. Check out Hlemmur Mathöll, Grandi Mathöll or Skeifan Food Court for some finger licking deliciousness.
4+ Days in Iceland | Long Stopovers in Iceland
Anything past 3 days in Iceland will give you the opportunity of really stepping out, driving deep into the outskirts and explore the fjords, the highlands or peninsulas all around the country. In 4 or more days you could visit the National Parks (plural), you can up your Northern Lights chances if traveling in winter and you sure can relax and enjoy or take of different adventurous tour activities.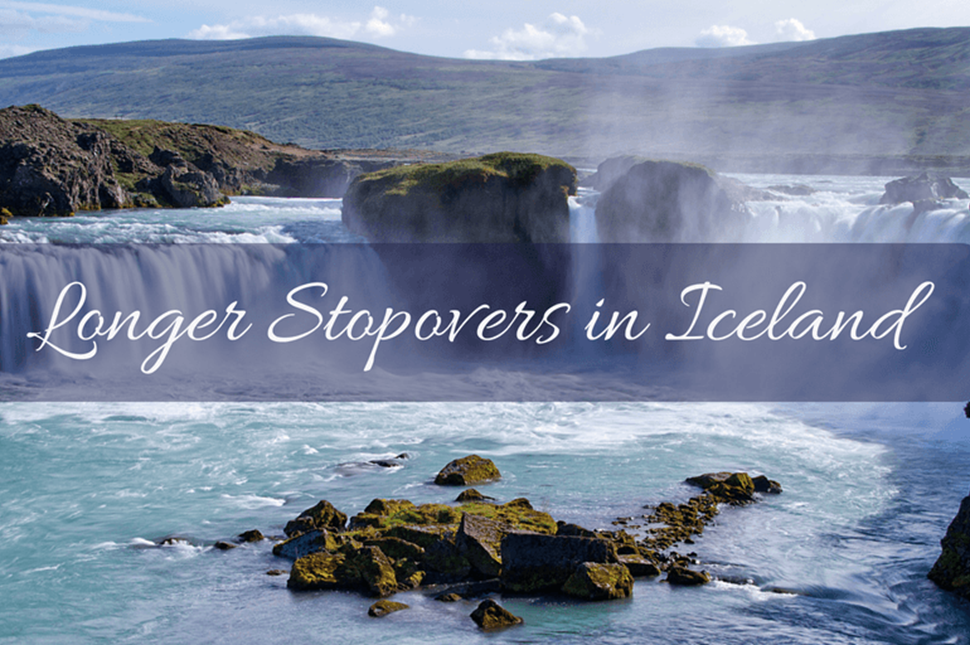 4+ Day Stopover in Iceland Itinerary
Again traveling in Iceland for any period of time will be both season and weather dependent. It is quite important to check the forecast frequently and plan accordingly. That being said…
Traveling in Iceland for more than three days will provide you with the opportunity to really get to know the country, its nature and its charisma. Although you can easily have a wonderful time staying for a short period staying longer will definitely give you the advantage.
If you are looking to leave Reykjavík and really get to know the island there are a few ways around it. First, let us clear up a few things.
The 

Ring Road cannot be done properly in less than 5 days

 and the longer you take the better it is.

In 

winter

 

you need to keep in mind to be back well in time for you flight as the weather might close down roads etc.

To get the most out of your trip a good self-drive itinerary made by an expert or a guided tour is needed! View our options of Self-Drive Tours.

Even if you aren't driving 

Iceland is no place to sleep in a car

, everything around you is gorgeous. Stay awake and enjoy the road trip's view!

Layers Layers Layers are everything when dressing and for stopover travelers, this can mean putting it all on! It's easier to take off clothing than for it to magically appear.
Now it's the thing you should/can do:
Exploring the South Coast is a trip to remember and best done in a few day. Starting with the Golden Circle with the historic Thingvellir National Park, the astonishing Geysir hot springs and powerful Gullfoss waterfall, near are also Kerið Volcanic Crater and Flúðir geo-village home to the Secret Lagoon Iceland's oldest pool, Skálholt church site and Efsti-Dalur Dairy Farm that all are great extra stops to make.
Along the South Coast are Seljalandsfoss and Skógafoss waterfall which are simply a must-visit while exploring the south coast. Right next to Seljalandsfoss is also the hidden gem Gljúfrabúi waterfall hidden in a gorge. Definitely a must while at Seljalandsfoss!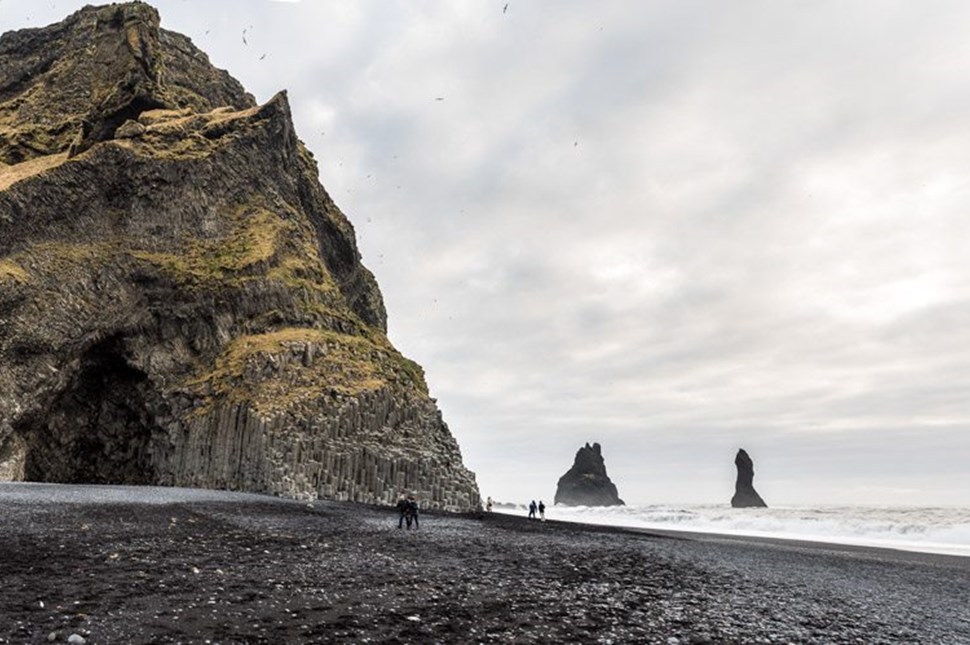 Reynisfjara Black Sand Beach is another must visit on the South Coast. A volcanic sand beach with strong waves, beautiful basalt columns and sea stacks in the ocean. There is a cave in Reynisfjall mountain that towers above the beach and all of these combined create the most epic scene.
Skaftafell National Park is home to glaciers and amazing hiking trails. Svartifoss waterfall is found in the park and people gather from all over the world to meet up with a glacier guide to take them on an epic adventure on our Vatnajökull's many glacier tongues.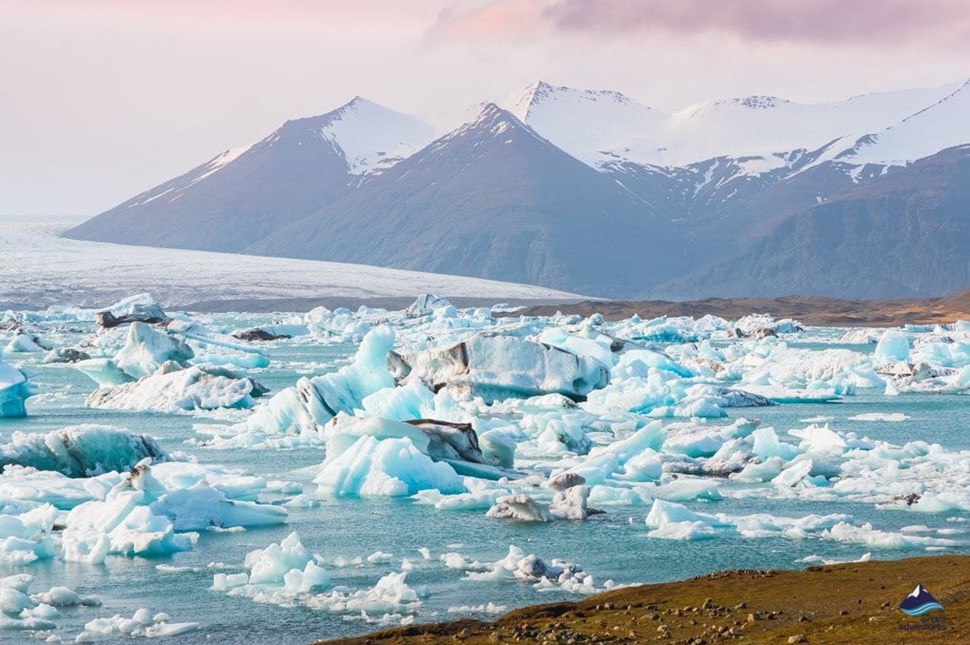 Visit the Jökulsárlón Glacier Lagoon where you can go glacier kayaking or take a boat tour in the iceberg-filled lake. Others are into just walking around and taking in the glory but no one should visit the place without a stop at the Diamond Beach.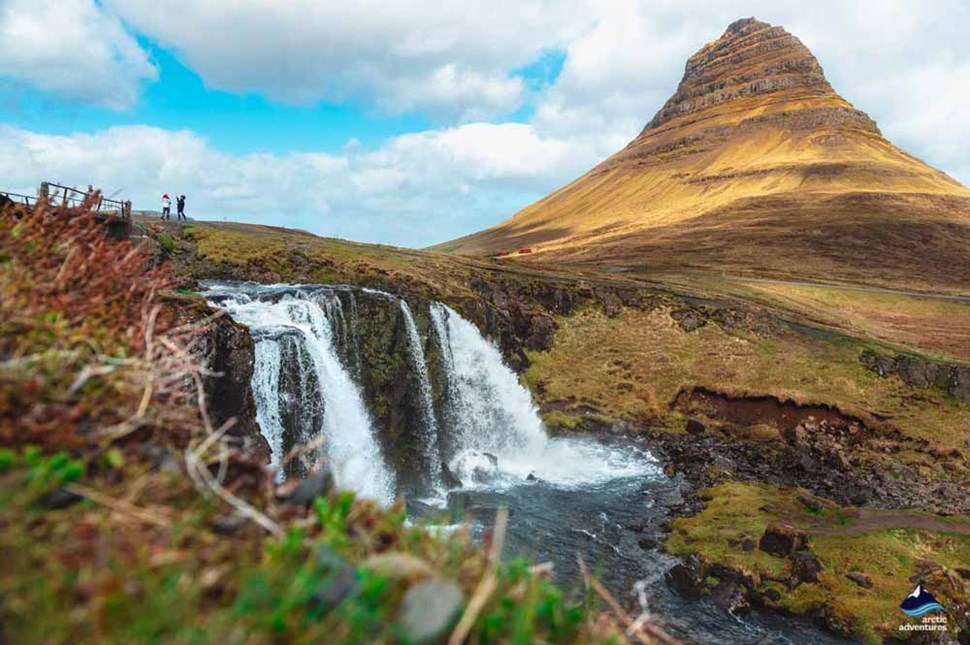 If you decide to head West then you will have the Snæfellsnes peninsula to great you. This place has often been nicknamed "Iceland in a nutshell" and is one of those places where you will find awe-inspiring landscapes and extreme contrasts. Snæfellsjökull glacier stands tall in the center ruling like a king but Mt. Kirkjufell would definitely be counted in the royals as well. Then you have the villages of Arnarstapi and Hellnar, the pebble black sand beach of Djúpalónssandur and the seal utopia Ytri-Tunga.
You can explore different ways of visiting these places in our stopover packages on this page.
Must Do's During your Iceland Stopover | The Iceland Stopover Bucket List
Visit 

Hallgrímskirkja Church's Tower
Harpa Musical Hall

 explore inside out

Take a bath in The

 

Blue Lagoon

 

or any

 

Local Icelandic Swimming Pool
Authentic Icelandic Meal:

 

Fermented Shark, Skyr, Hangikjöt, Kleina, Maltöl (drink), any Icelandic beer or a Hot Dog to name a few.

Do The Golden Circle:

 Gullfoss, Geysir and Thingvellir.

Experience 

Skógafoss Waterfall

Visit 

Seljalandsfoss Waterfall

Explore the many wonders of 

Snæfellsnes Peninsula

Ride an 

Icelandic horse,

 try the tölt

Stay up and enjoy 

the Midnight Sun

 (only in summer)

Stay up and enjoy the 

Northern Lights

 (only in winter)