All about
ICELAND
Insider info to adventuring in Iceland
Top Beaches in Iceland | Everything you need to know
This volcanic island is almost as famous for its black sand beaches as it is for the volcanoes which produced these coal-black beauties. They are incredibly dramatic when the ocean waves have left them wet and glistening under the sun – the wintry sun which is low on the horizon, the overhead summer sun, or the midnight sun, or even a leaden gray sky – it matters not!
Are all Icelandic beaches black?
Most of Iceland's beaches are black but there are some exceptions with naturally golden, or even red-gold sand. The closest golden sanded beach to Reykjavík is at Álftanes, around 16.1 km (10 mi) from the city. This beach, at the far end of the peninsula, is often surprisingly sheltered from the wind. This is a great location when you want to feel you are on the edge of the world, with magnificent mountain and coastal scenery all around you, without traveling very far. On some of my visits the only footprints in the sand have been my own – a pristine beach all to myself – how special is that?
Where are the best beaches in Iceland?
Choosing one area is not so easy, however, for sheer drama of scenery and variety I would, without hesitation, say Snæfellsnes, the craggy peninsula of land in West Iceland which is crowned by the glittering Snæfellsjökull glacier. In my view the best cluster of beaches in Iceland that you can see in a single day, can be found here. Some of my personal favorites are in other parts of Iceland so be sure to read on!
Best Beaches in Iceland
Ranking the beautiful beaches I am listing here is too hard because each one is so unique. I cannot, for instance, say a beautiful golden sanded beach is more special than one composed of glistening ocean-smoothed black pebbles. I am getting over this challenge by just listing them in the order they pop into my mind!
The Diamond Beach by Jökulsárlón Glacier Lagoon is in South-East Iceland, 371 km (230.5 mi) from Reykjavík and 80 km (49.7 mi) from Höfn. This beach is the kind of masterpiece that only Michelangelo could have painted! Coal-black coarse sand washed by silver-tipped Atlantic waves and stunning blue and white icebergs sitting on the shore like precious giant diamonds. Mesmeric sights will greet your eyes everywhere you look. Shimmering ice-shards scattered across black sand when the waves have fractured an iceberg into thousands of pieces, and huge opalescent chunks of ice – you want the photo opportunity of lifetime? You will get it at the Diamond Beach!  
Ytri-Tunga on the southern coast of Snæfellsness 152 km (94.5 mi) from Reykjavík and about 20 km (12.4 mi) from the little hamlet of Búðir. This charming golden beach is framed by wild grasses and soft low dunes, the ocean waves roll over low rocks and skerries which are home to a seal colony. This beach is an unspoiled golden wonder, as well as being one of the best places to spot seals. Your chances of seal-spotting are greatest when the tide is fairly low, this is when you will often see photogenic groups of them on the rocks. More information about seals in Iceland can be found here.
Reynisfjara Black Beach on the South Coast, 180 km (111.8 mi) from Reykjavík and 10.5 km (6.5 mi) from Vík. Reynisfjara, the most famous black beach in Iceland, has fine-textured soft black sand and an amazing cave composed of huge angular basalt columnar formations. This is truly one of the most photographed places in Iceland. The powerful Atlantic waves, and the astonishing basalt forms rising above the ocean just off the coast add to the atmosphere. Those basalt sea stacks are the famous Reynisdrangar peaks, in Icelandic folklore they are said to be trolls who turned to rock when they dared to face the morning sun!  
Djúpalónssandur on the southern coast of Snæfellsness is situated about 200 km (124.3 mi) from Reykjavík, and a sensational 2.6 km (1.6 mi) walk across the headland from Dritvík, an incredibly beautiful cove. I always think of Djúpalónssandur and Dritvík together, but they are separate beaches!  Both are composed of smooth black pebbles, called Djúpalóns Perlan, 'the Pearls of Djúpalón' – Djúpalón means 'Deep Pool'. These stones are now protected in Iceland, but you can certainly take away photographs. Following the pathway down to the beach you will encounter some of the most amazing cliff formations in Iceland. The remains of a British trawler bring a reminder that navigating these treacherous oceans and coasts requires great skill. I recommend you take your time at this totally unique beach, before walking across the headland to Dritvík. Along the way you you will get glimpses of the glittering Snæfellsjökull icecap.   
Photo by Axel Kristinsson
Rauðisandur Beach stretches a glorious 10 km (6.2 mi) from the famous Látrabjarg bird-cliff in the remote West Fjords, 390 km (243.3 mi) from Reykjavík. When you want endless expanses of the golden sand in a remote and unspoiled place, this is the beach to go to! Rauðisandur translates to 'Red Sands', and those richly golden sands certainly have plenty of red tones. If you see this beach in a certain kind of light you see why some say this Icelandic beach is pink!
Rauðisandur is not the easiest beach to get to but the length journey on winding roads from Reykjavík is well worth it. In summer you can see the puffins at the Látrabjarg bird-cliff, where you will find the most prolific population of puffins in Europe. More information about puffins in Iceland can be found here.     
Photo by Markus Trienke
Grótta Beach on Seltjarnarnes, an incredibly beautiful peninsula on the edge of Reykjavík, is stunningly beautiful – never more so than at low tide when walking to the lighthouse is possible. Do, though, check the tide timetable displayed on the post just in front of the causeway, so you know you will have time to get back before the tide rises! You will also see whether the island is open, it closes for a short time during the primary nesting season.
Black shale and, at low tide, a causeway tracing a path to an island topped with a lighthouse, this beach is whimsical, extraordinarily lovely and romantic. You don´t need a car to visit Grótta, just fasten your boots and off you go. Head along the coast from Granda, which is situated behind the main harbor, in less than half an hour you will be at this marvelous beach. If you continue your walk around the incredible peninsula of Seltjarnarnes you will discover more glorious black beaches, as stupendous coast and mountain views accompany you every step of the way. This is one of my favorite walks at any time of year – just follow the coast, then loop back into the city when you are ready.  
If you are short on time take the number 11 Strætó bus headed to Seltjarnarnes and ask to get off at the nearest stop to Grótta. You will then only have to walk back along the coast for 10 to 15 minutes. I recommend walking all the way, though!
The Most Charming Beach in Iceland
For me this has to be the little cove at Búðir, a tiny hamlet on the southern coastline of Snæfellsness. A traditional black wooden church standing on the adjacent headland makes this place crazily idyllic. Búðir is situated 177 km (119 mi) from Reykjavík.
Reykjavík Beaches
There are quite a few beaches around the Reykjavík coastline, I live in Vesturbær, the western part of the city, I can walk to a few lovely beaches within 30 minutes including Reykjavík's famous geothermal beach, Ylströndin at Nauthólsvík. My nearest beach is at Ægisíða, I can walk to this in less than 10 minutes – in Reykjavík you are never very far from a beach!
Ylströndin at Nauthólsvík – The Geothermal Beach in Reykjavík
Photo by Elisabet Blondal
This is a man-made beach with lovely golden sand and a man-made geothermally heated lagoon, which in summer is heated to around 15° C, making this the perfect spot for sea-swimming in Iceland. There are outdoor hot pots, changing rooms, showers, and a steam room. Other facilities include a kiosk selling drinks, snacks and hot dogs to cook on the barbecue. You can check out the details and opening times here. Swimming on a bright summer evening is really special. The Geothermal Beach is situated around 2.5 km (1.56 mi) from downtown Reykjavík.
Between 15th May and 15th August admission is free – at other times of year bathing and using the facilities costs 600 ISK.
This beach has been such a success story that two more geothermal beaches are planned, the first at Gufunes, between the cove of Eiðsvik and the lovely headland of Geldinganes in Grafarvogur, a suburb of Reykjavík. Another geothermal beach is planned for Skarfarklettur, close to the cruise ship harbor.
Cold-Water Swimming in Iceland
There are quite a few cold-water swimmers in Iceland, seasoned swimmers are not discouraged from taking short dips, even when the water temperature drops to around, or even below freezing point. Even though these people have built up a tolerance to the cold, no one swims alone, or for very long, for safety reasons, and everyone follows strict safety guidelines which can be seen here.  
Arctic Adventures provides a wide range of tours for thrill-seekers and outdoor enthusiasts alike. Check out our range of day and multi-day tours, which you can book in advance of your trip to Iceland.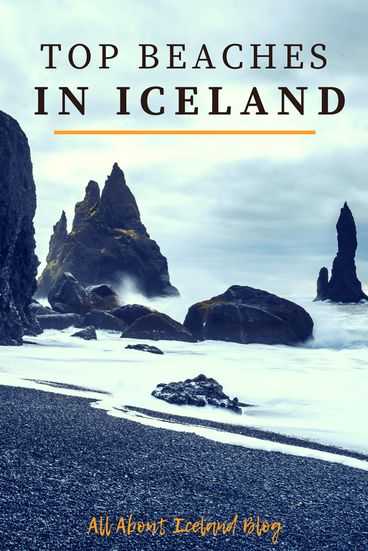 Related blogs
The 7 wonders of Iceland, the land of Ice and Fire. This was not an easy choice, it took time, research and thinking but here it goes. The list of the lists, what you NEED to see while visiting Iceland. A tough choice but here goes, enjoy the ride!
July 14, 2017 , By Ragnheidur
Iceland, the island on the edge of the Arctic is also a fabulous place to spot seals. There are quite a few areas which are known for their seal colonies, making your chances of spotting a seal or a group of them, known as a pod or herd, much higher. However, you can get lucky in many places around the coast. Here you can read all about the Icelandic seals, how and where to see them and fun trivia!
March 28, 2018 , By Kay
Our three-day itinerary is perfect for those who are visiting Iceland in the summer, and who would like a good balance between hiking and sightseeing. It is great for those who want to go to both Landmannalaugar and visit the South Coast.
August 15, 2017 , By Sanna
Everything you need to know about the infamous Jökularsálón glacier lagoon. What is it? How did it form? Where to stay close by? Which are the best tours taking you to Jokulsarlon glacier lagoon and so on.
July 7, 2017 , By Kay