Ásbyrgi is a 3,5 km (2,1 mi) long horseshoe-shaped glacial canyon in the Northeastern part of Iceland. It is surrounded by extremely high cliffs reaching up to 90 meters (295 ft) and features a huge crag right in the center at the open end called Eyjan or "the Island."
Inside the canyon, you will also find a small lake called Botnstjörn, where Eurasian wigeon and Northern fulmars nest. Just outside of the canyon is another lake called Ástjörn.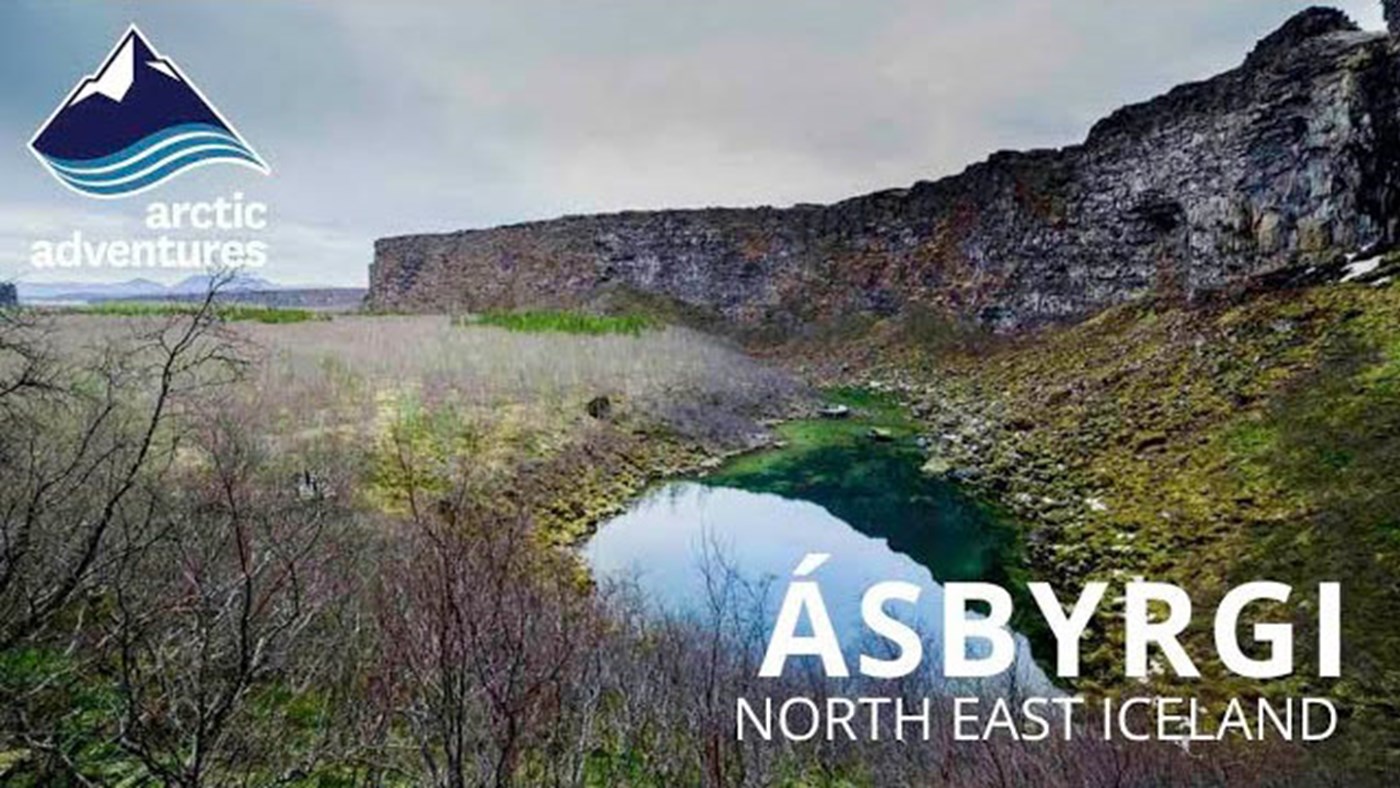 Ásbyrgi used to belong to the Jökulsárgljúfur National Park but today it is a part of the enormous Vatnajökull National Park.
Ásbyrgi is thought by many to be the capital of the hidden people, or the elves, in Iceland. They are believed to live inside rocks and openings in cliffs. Who knows what might happen when you visit Ásbyrgi - they say the chances of meeting an elf here are some of the highest in the country…
ÁSBYRGI GEOGRAPHY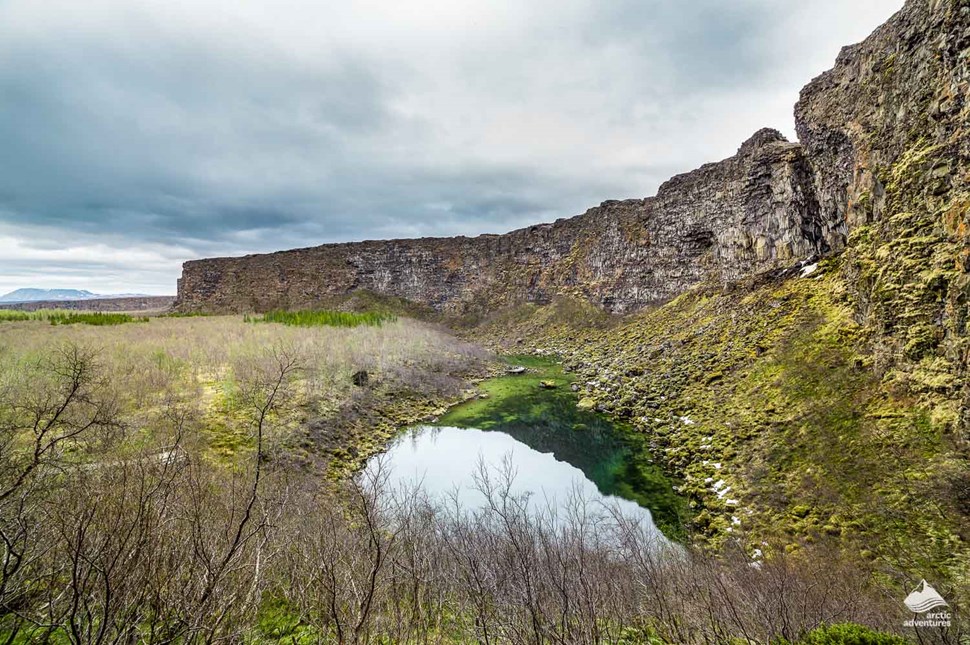 The origin of the stupendous horseshoe-shaped canyon is actually a bit of a mystery. It was most likely caused by catastrophic glacial flooding in the river Jökulsá - the first being eight to ten thousand years ago, and then later again three thousand years ago.
Others have laid out the idea that it might have formed when seawater flowed into the already lava-covered field, carving out the depression in the cooling lava. Still, these ideas are still only listed as speculations and neither have been confirmed.
The lava itself that cooled to form Ásbyrgi and the surroundings flowed from the volcanic crater Stóravíti about 11-12 thousand years ago. The eruption occurred after the massive glaciers that had covered Iceland during the last ice age started to retreat.
THE LEGEND OF ÁSBYRGI
Ancient people in Iceland would explain the might of their surroundings through stories of Norse gods. Without knowledge of modern geographers, they believed that Ábyrgi Canyon was formed by the powerful Óðinn.
According to myth, Óðinn the almighty was said to ride across the world overseeing his people and land. His horse Sleipnir, who he rode on these missions, had eight feet. On one of his trips around the globe, Óðinn got distracted and flew too close to Earth. One of Sleipnir's hooves touched the ground in Iceland.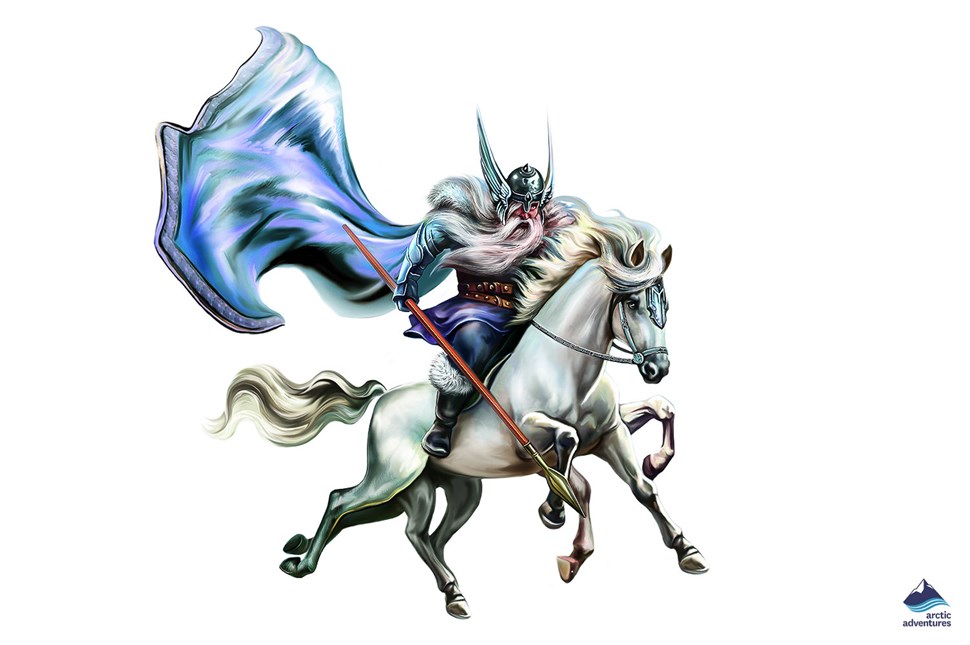 It was only a single step, but his hoof print left a mark as the earth gave in carving out a canyon. This everlasting hoofprint was later called Ásbyrgi and the island that sits in the middle of the canyon is believed to have been caused by the frog of this giant hoof.
Einar Benediktsson, an Icelandic politician, lawyer, entrepreneur, and poet composed the poem Summer Morning in Ásbyrgi. In the poem, Einar likens the form of the canyon to a hoofprint made by the mighty eight-legged horse Sleipnir of Norse Mythology.
WHERE IS ÁSBYRGI?
Ásbyrgi is located in the Northeastern part of Iceland, about 541 km (336 mi) away from Reykjavík, Iceland's capital. It's also 153 km (95 mi) away from Akureyri "the capital of North Iceland" and 190 km (118 mi) away from Egilsstaðir "The Capital of East Iceland".
It is close to other breathtaking attractions such as the Dettifoss waterfall and the town of Húsavík. However, Ásbyrgi is in quite a remote location, making it hard to get to in winter with treacherous road conditions.
GPS Coordinates of Ásbyrgi: 66.0178° N, 16.5055° W.
How to get to Ásbyrgi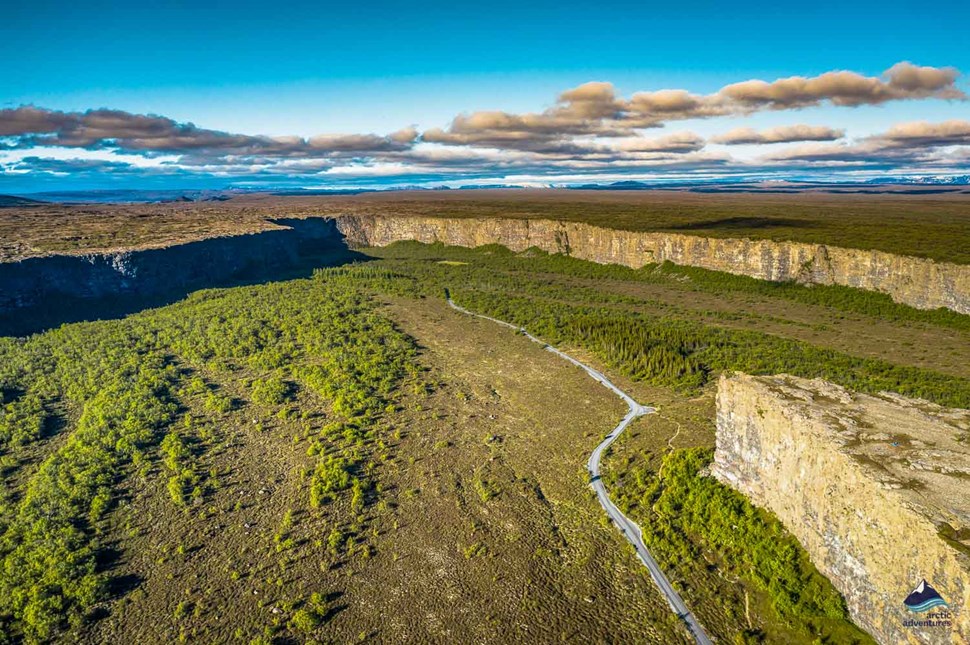 Driving from Reykjavík to Ásbyrgi
The drive from Reykjavík to the canyon will take about 6 hours and 50 minutes, but this is only if you were to drive without stopping. We would recommend stopping at some of the many gorgeous places to see on the way, to enrich your stay and see some more variety in Iceland's landscapes.
The drive will take you via the Ring Road from Reykjavík through Borgarfjörður near Hraunfossar and Grábrók Volcanic Crater, you will then drive up Holtavörðuheiði heath, past Laugarbakki and the seals in Húnaflói near Hvítserkur.
Further on the drive, you will reach Akureyri, with all its charm and small-town magic, journey through Húsvík and you will soon reach Ásbyrgi's parking lot.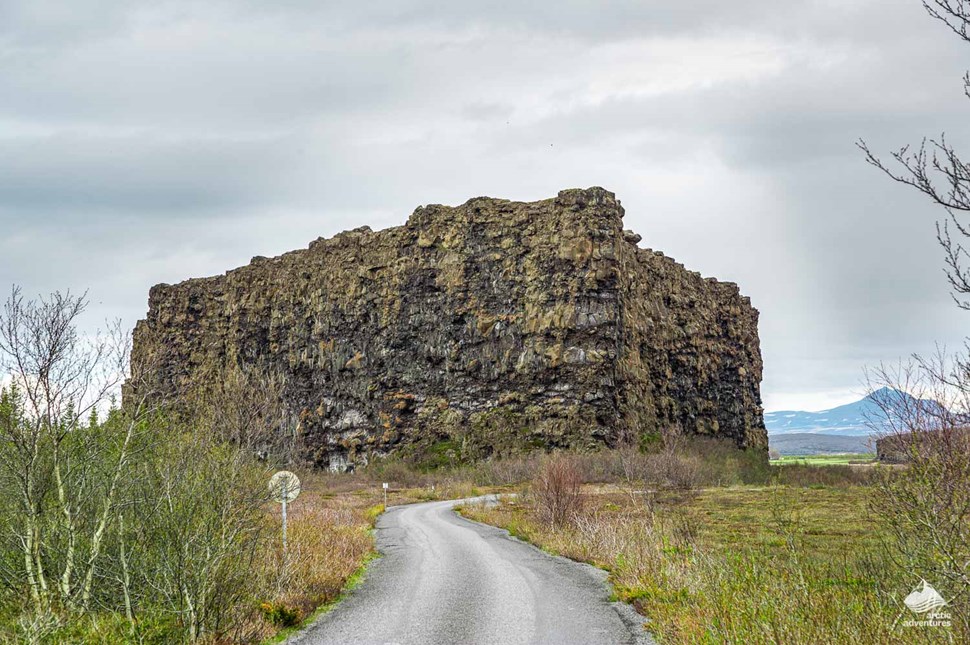 Driving from Egilsstaðir to Ásbyrgi
The journey from Egilsstaðir will take about 2 hours and 45 minutes with no stops. The drive is a truly scenic one, taking you past moonlike landscapes and other incredible views.
Driving the Ring Road from Egilsstaðir will take you past Lake Urriðavatn,  near the Sænautasel turf house farm, museum and café and Möðrudalur farm, the highest located farm in Iceland, another incredible turf house farm, church, and café.
You can then either take a turn onto road 864 past Dettifoss to reach Ásbyrgi or go a little further North and take road number 862. For those who want to do both, you can do a circle starting with road 864 and then 862 on the way back.
ACCOMMODATION NEAR ÁSBYRGI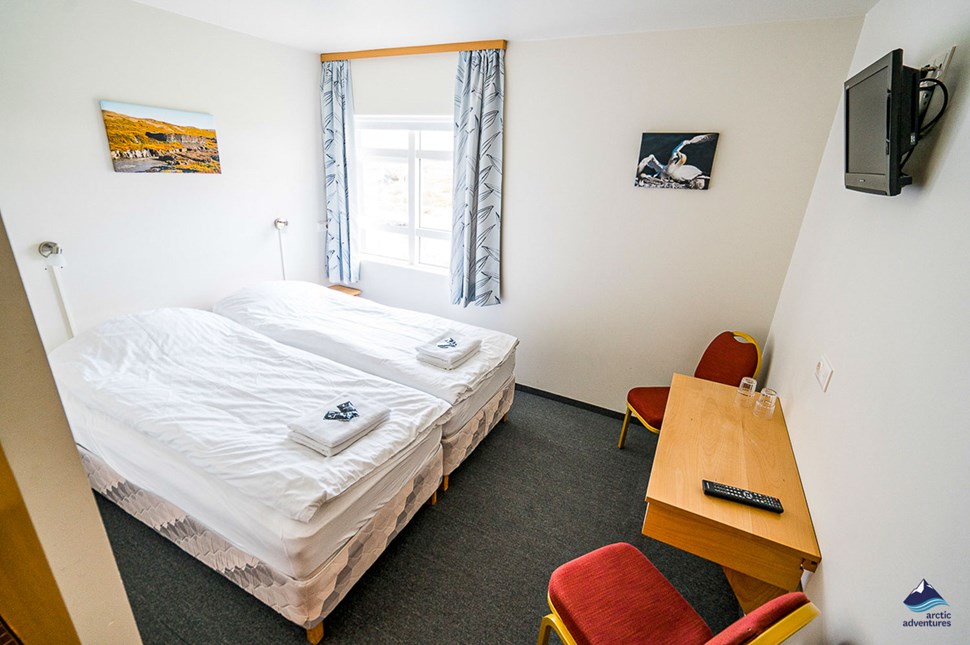 There are plenty of places to stay near the hoofprint canyon. Here we have picked the closest ones with the highest ratings:
Hotels
Guesthouses and Hostels
Cabins and Cottages
Ásbyrgi Camping / Jokulsargljufur Campground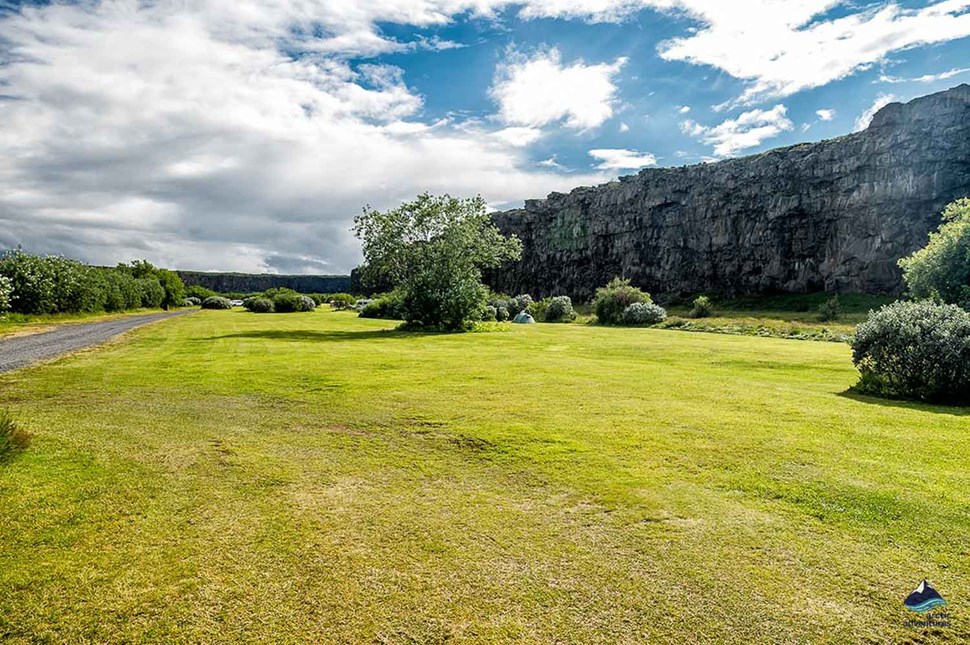 Jökulsárgljúfur Campground
Jökulsárgljúfur Canyon or Ásbyrgi Camping ground is known for its extraordinary serenity and incredible zen atmosphere. There are two options when planning to camp at Ásbyrgi. One of the sites is the bigger camping site available for tents, folding campers, and mobile homes.
In the on-site camping grounds service house, there are 8 showers for men and women alongside a washing machine and a tumble dryer. The restrooms have wheelchair access.
Opening hours:
15th of May to 15th of September.
The second camping ground, Vesturdalur,  is a smaller one with less service. It opens slightly later in the year but is still very popular with visitors.
Hiking around Ásbyrgi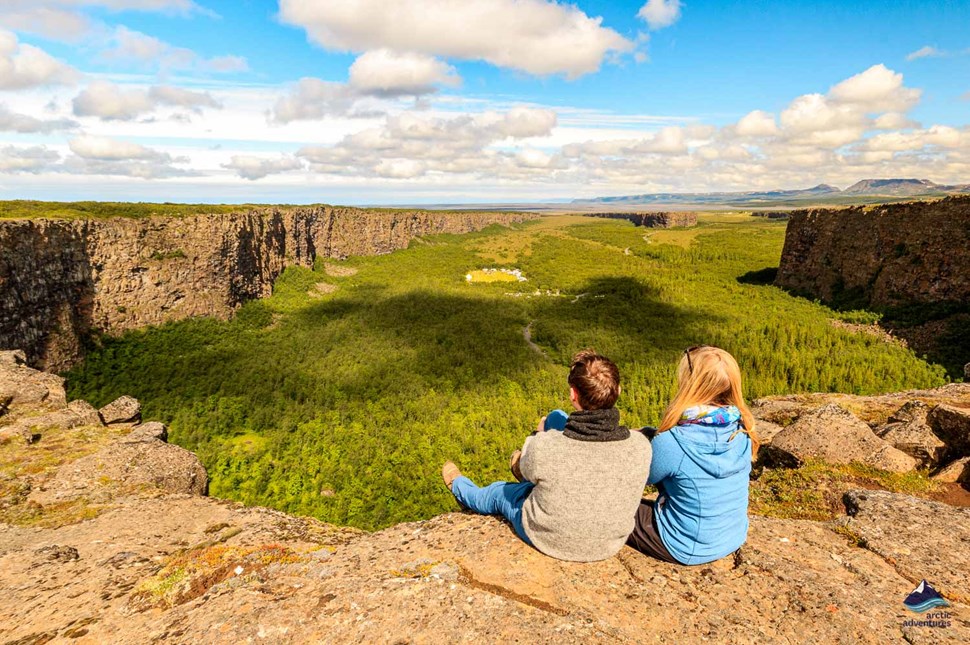 There are so many beautiful ways to explore Ásbyrgi and its woodland of birch, willow, spruce, larch and pine. As well as Ástjörn, there is also the Botnstjörn lake and the scenes with huge lava rock walls are unlike anything you have ever seen before.  
Here are three popular hiking trails around Ásbyrgi Canyon:
Botnstjörn Pond
This walk takes you from the parking lot to the upper platform. You'll walk along the west wall of the gorgeous canyon. There are a few easy and interesting routes that you can take straight from the parking lot.
One will lead you to the platform at Botnstjörn, giving you a good view over the lake which sits quietly in between the two towering lava walls.  
Distance about 1 km(0.6 mi).
Eyjan "The Island"
This route also starts at the parking lot but will take you to the island in the centre of Ásbyrgi. The trails heads North and up a cliff, which can be challenging for those with limited hiking experience.
Wooden steps have been placed to make access easier. Once you reach the top, the view that awaits you is astonishing.
Distance 4.5km both ways (3 mi).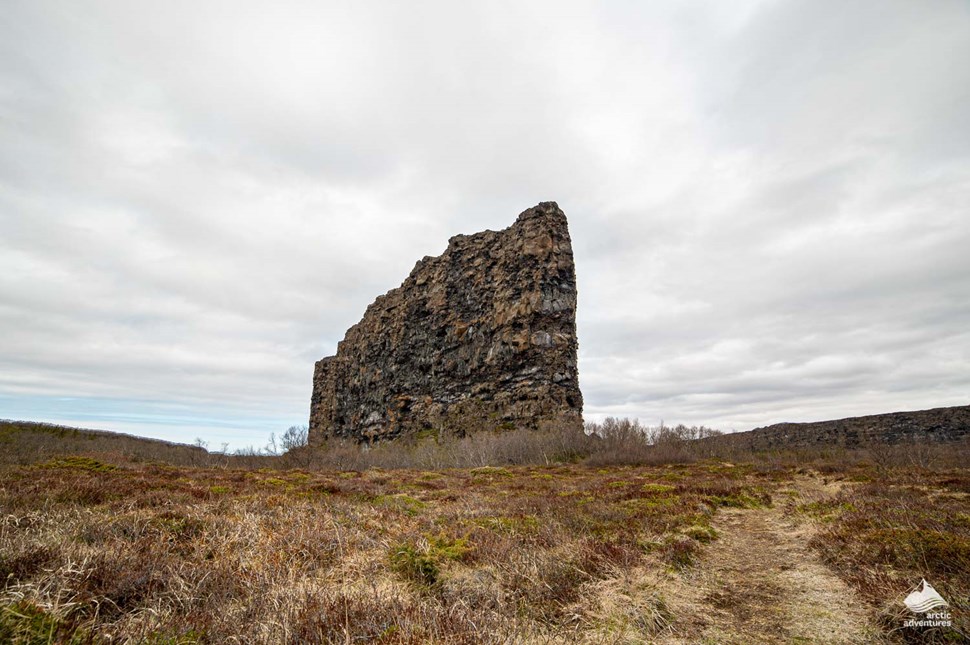 Through the Woods
This route starts at the Visitor Center and lies below the Eastern wall of Ásbyrgi, all the way South to Botnstjörn Lake.
This trail will take you through all the versatile trees found at Ásbyrgi and introduce you to the local birdlife.
Distance 8 km (4.9 mi) both ways.
If you want to know about more challenging hikes around Ásbyrgi you can see it on the official website or simply head to the Visitor Center on-site called Gljúfrastofa. Here you will find wildlife park rangers that can provide you with detailed information on all the possible trails in the area. It is only open during the summertime from June-September.
Interesting Places Near Ásbyrgi Canyon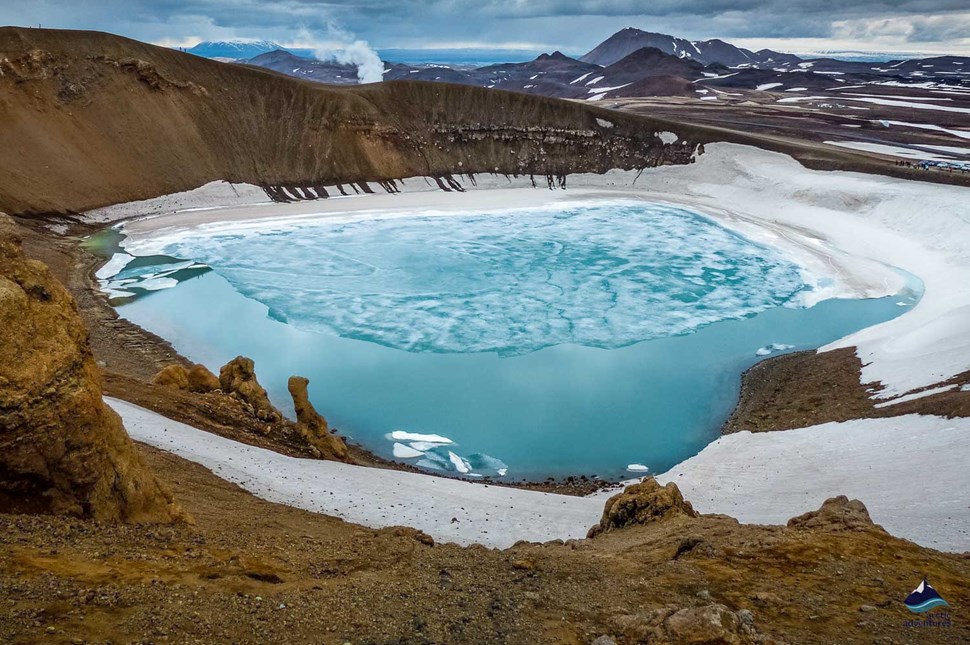 Iceland is absolutely packed with incredible things to see. Fill your stay with some of the following attractions just a stone's throw from Ásbyrgi.