What you need to bring to the Secret Lagoon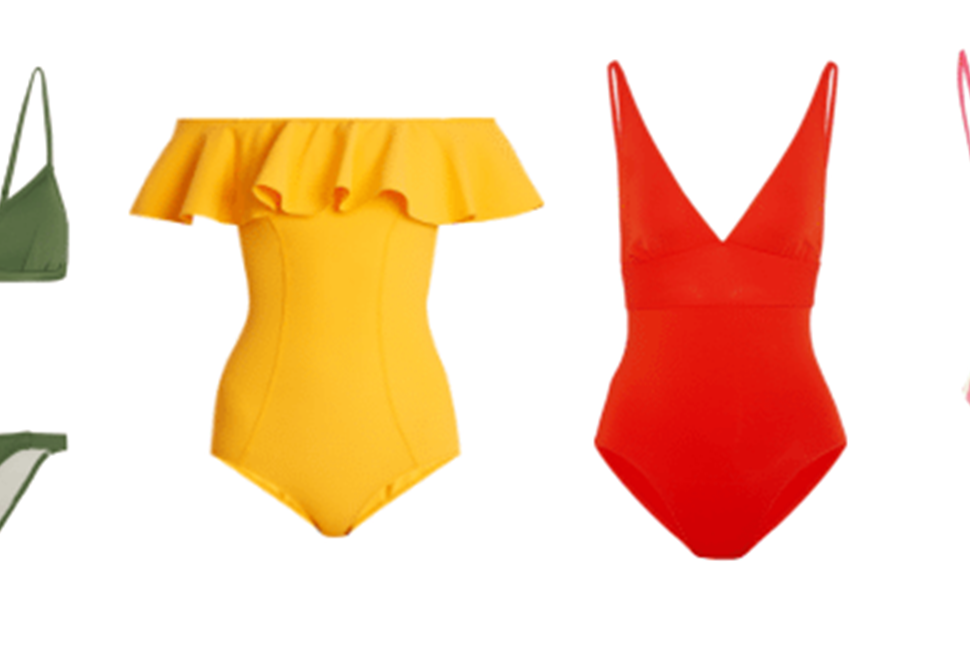 A Swimsuit
A Towel
Shampoo (& Conditioner, if you use)
Some money
Waterproof casing for your phone/camera
Sandals are great!
What you need to know before visiting the Secret Lagoon
When visiting a pool in Iceland traditions and rules might come as a surprise to you. Here are a few things that a good to know before visiting the Secret Lagoon.
You are required to shower naked before entering the pool, completely naked.

It is best to stay hydrated and drink well before hitting the pool as the water is very warm.

Silver jewelry isn't recommended in the water.

The Secret Lagoon is equally as deep all over, up to the hips or chest for most adults if you stand up.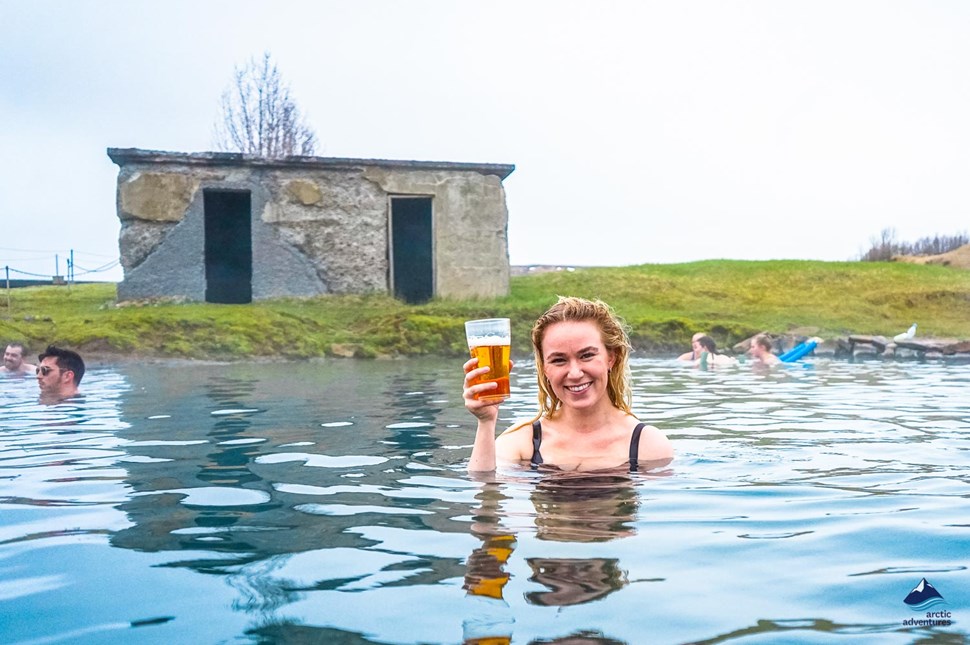 The Secret Lagoon Opening Hours
Summer 1st of May to the 30th of September: 10 am to 10 pm.
Winter 1st of October to the 31th of May: 11 am to 8 pm.
Note, Secret Lagoon tickets are sold until 50 minutes before closing time.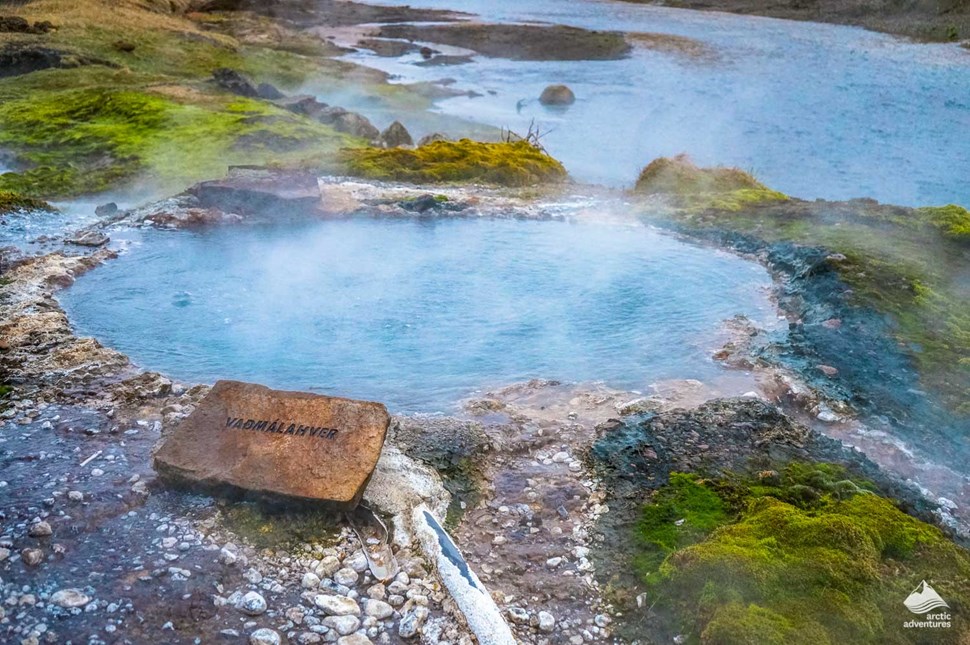 The Secret Lagoon Price List
Adults: 3000 ISK

Seniors/People with Disabilities: 2200 ISK

Children (14 and younger): Free if traveling with guardians

Swimsuit Rental: 700 ISK

Towel Rental: 700 ISK
*Discount only valid with a current ID
Where to Eat near the Secret Lagoon?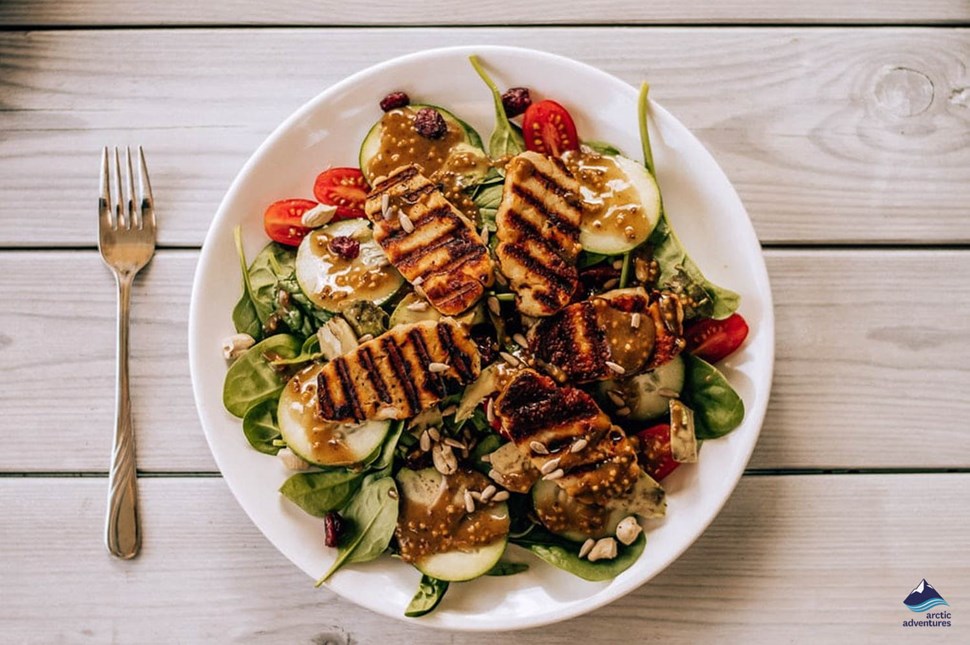 Litli Fiskikofinn / Secret Fish Cabin

 

– the fish and chips everyone is raving about right next to the Secret Lagoon entrance! Open  12 to 8 pm.

Restaurant Icelandair Hotel Flúðir

 

– Restaurant a la carte, an appetizing menu with traditional plates with a modern twist. Open for dinner 6:30 pm to 9 pm.

Kaffihus Grund – a great variety and delish food – fantastic reviews!
Sindri Bakari & Café – A friendly atmosphere and delightful pastries. Open 9 am to 5 pm.
I-C-Food Café and Restaurant

 

– a warm and welcoming café with an interesting pizza menu and the classic Icelandic dishes. Open for lunch Monday to Friday.

Minilik Ethiopian Restaurant

 

– an unusual restaurant for the countryside but absolutely delicious.

Kaffi-Sel

 

– Fantastic variety and quality vegan options available, located at the golf course.

Fludasveppir Farmers Bistro

 – A yummy mushroom-based restaurant. Flúðir is famous for their veggies and mushrooms so this is the place to try!  Open 12 to 5 pm.

Friðheimar Tomato Farm

 

– a tomato based restaurant, offering everything tomato from soup to beer! Surprisingly good – and they also offer tours around the horse farm and the tomato plantation. Open 12 to 4 pm.
Accommodation and Hotels near the Secret Lagoon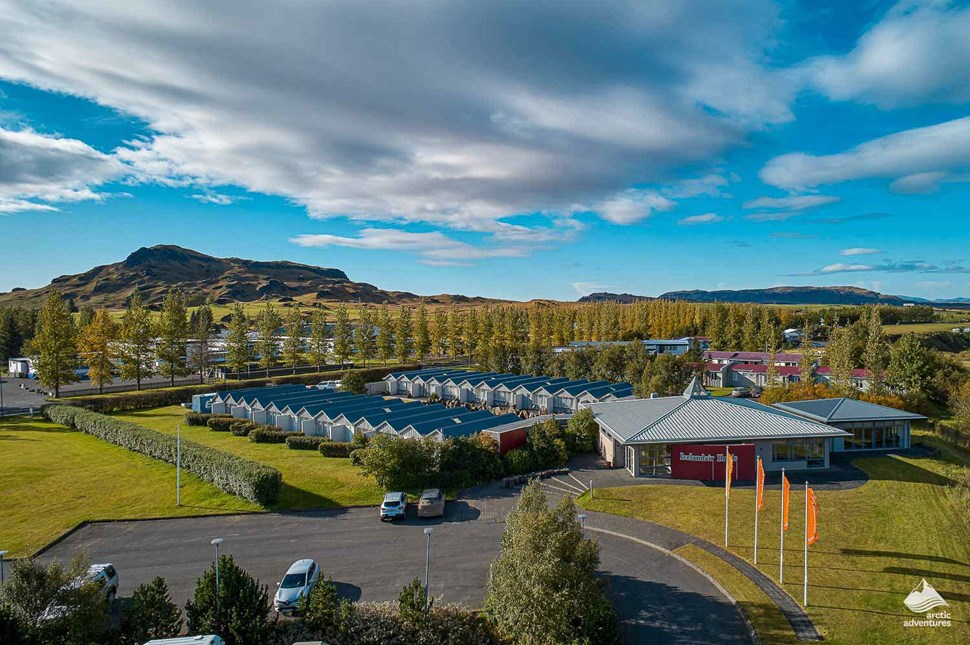 Hotels
Icelandair Hotel Flúðir

The 5 Million Star Hotel
Hostels
Guesthouses, B&Bs and Farmstays
Camping near the Secret Lagoon
Flúðir Camping Ground
Facilities include running hot and cold water, WIFI (500 ISK – 75 hours), toilets, showers, electricity (1000 ISK per day), washers (300 ISK) and dryers (300 ISK), waste disposals, a restaurant, a sports area, a swimming pool, a hot tub, a golf course, a playground and plenty of walking paths.  
Price: 1750 ISK per adult per night.
Open: 15th of May to the 15th of September.
GPS Coordination: 64.1365231 N,-20.3286664 W
The Secret Lagoon vs. the Blue Lagoon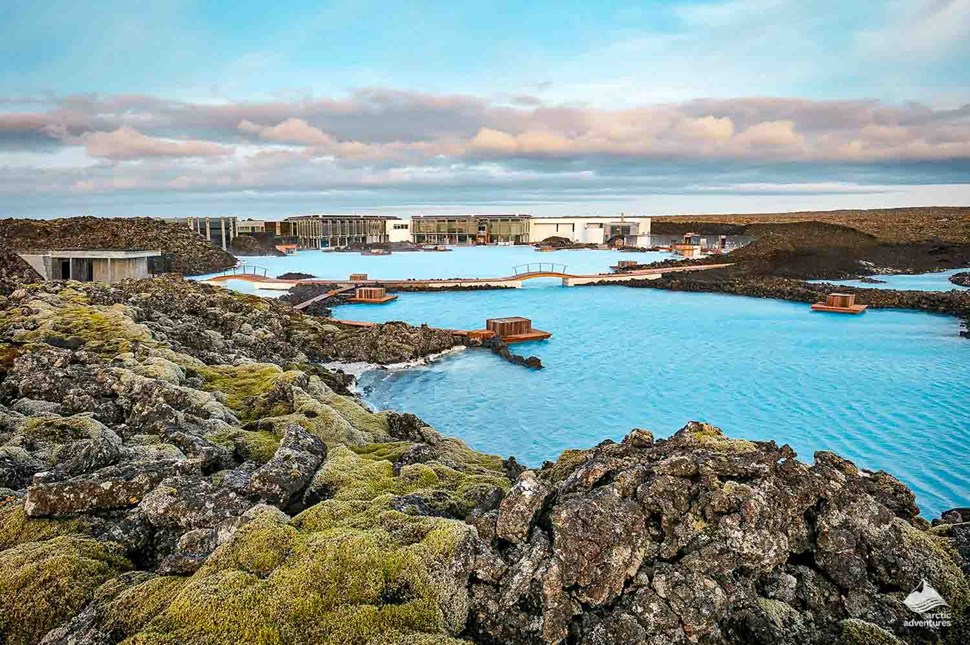 The Secret lagoon is located in one of the most active geothermal areas in Iceland just like the Blue Lagoon but the difference is in the surroundings.  The Secret Lagoon is located in a fertile green valley but the Blue Lagoon located in the middle of a harsh lava field.
The Blue Lagoon has a unique turquoise blue color, for what it is known for, this is caused by algae and silica, the same as found in the blue waters of Mývatn Nature Baths. The Secret lagoon has more regular clear water. The water in both places is around 40°c (104 Fahrenheit).
Both places can be visited on a day tour out from the capital, Reykjavík and are unique in their own way. Visiting these places is nothing quite like visiting a regular swimming pool in Iceland and for that reason, the cost is higher.
The Blue Lagoon does cost twice as much as the Secret Lagoon (their starting price) but their changing facilities, saunas, restaurants, and steam rooms are also of another sort.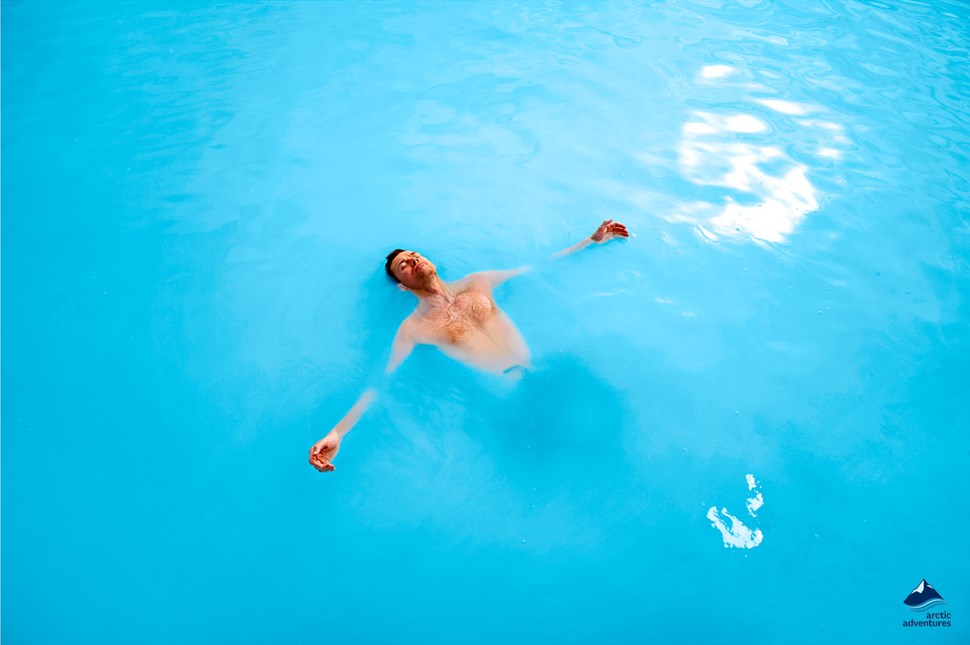 The warm water in the Blue Lagoon is believed to have healing powers for psoriasis and acne.
The size of the Blue lagoon compared to the Secret Lagoon is enormous.  The Blue Lagoon has two hotels, saunas, a steam bath, and a few different geothermal pools. They have a cafeteria and a fancy restaurant, a gift shop with their own skin line.  The Secret lagoon has one pool and a cafeteria.
The history of the Secret Lagoon goes back to 1891 the Blue Lagoon was founded in 1992 when the lagoon was moved away from the Geothermal Energy plant.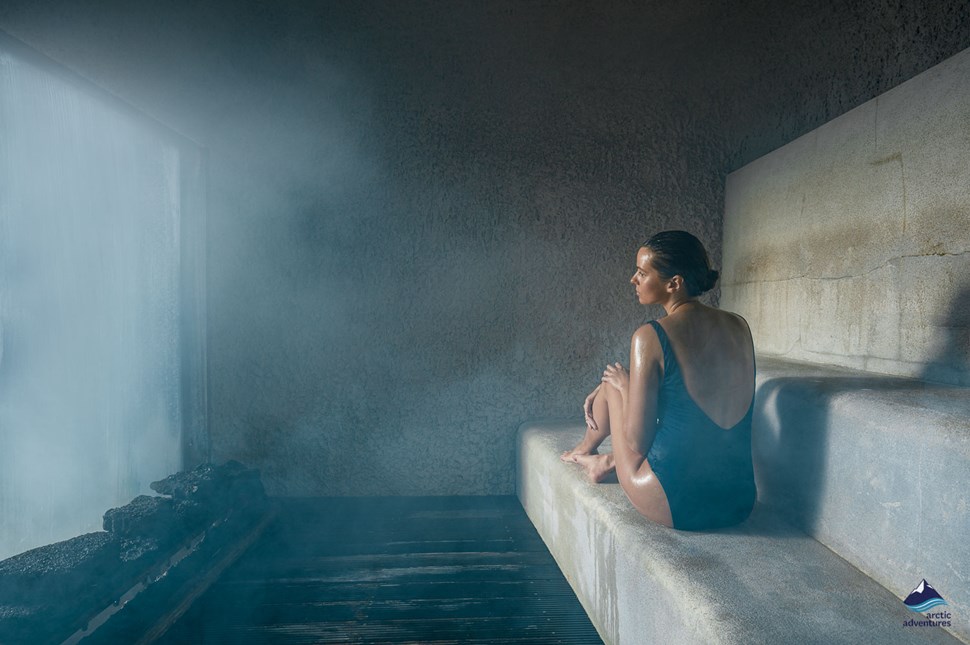 It is quite hard to compare these two as they truly are nothing alike.
The Blue Lagoon is more of a spa. It has the facilities for you to stay a whole day or two, there you can get treatments and fancy meals and they even have luxury hotels.
The Secret Lagoon is a charming small pool, a lot more low key and local. The experience as a whole is not longer than 1-3 hours but is a fantastic extra stop to make on the Golden Circle or with other activities in South Iceland.
The difference is so great that a visit to both is advised!
The Secret Lagoon in Winter
The mixture of hot fumes from the surrounding springs and the crisp winter air is sublime. Enjoying a soak in the hot water with the surrounding smoke rising in the cold atmosphere all around you and the tree branches covered in sparkly frosted ice will be a moment you remember.
Hot spring bathing is even more of an experience in winter as you can really tell that the natural warmth is genuine staying at a comfortable bathing temperature even during the coldest months!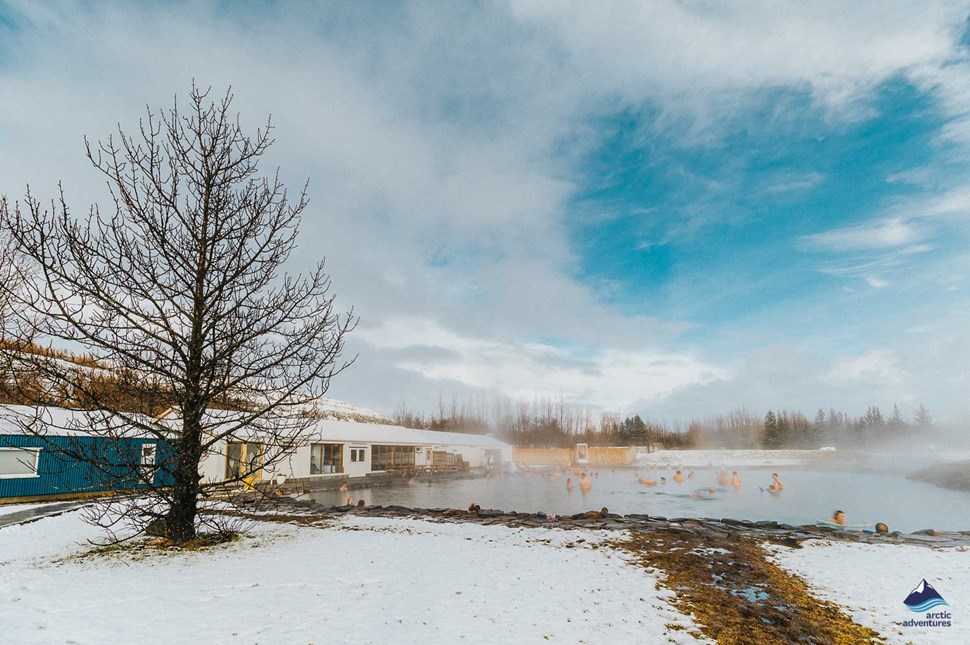 If you are doing a self-drive excursion to the Secret Lagoon check the road conditions before heading out and if you aren't used to driving in Nordic winter road conditions you might want to consider altering your plan to a guided tour.
Different ways of exploring the Secret Lagoon
Our Golden Circle and Secret Lagoon Tour from Reykjavík is the perfect tour for those who want to combine history and nature with relaxing hot spring bathing! Visit Þingvellir (Thingvellir) in Þingvellir National Park, site of one of the oldest democratic parliaments in the world.
Marvel at the unique geology, where the Eurasian and North American tectonic plates have been slowly moving apart creating a rift valley. Visit the renowned hot spring area around Geysir, stand well back and watch Strokkur erupt.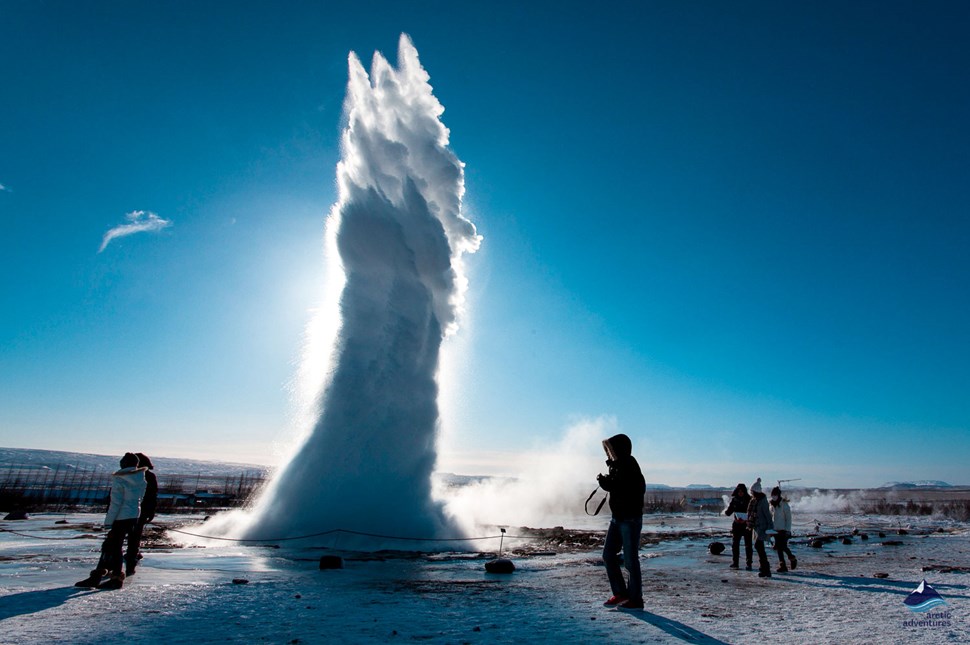 Enjoy the sheer power and majesty of Gullfoss, listed in the top ten by World of Waterfalls. Finally, crown your day with a relaxing bath in a warm geothermally heated pool surrounded by magnificent nature.
Another way of doing the Secret Lagoon, in a mixture with a Jet Boat ride up the Brúarhlöð Canyon of the famous Gullfoss waterfall. Splash up against the stream on a full-throttle adventure in some of the most stunning areas of Iceland before soaking in a wondrous thermal pool. The perfect yin and yang tour!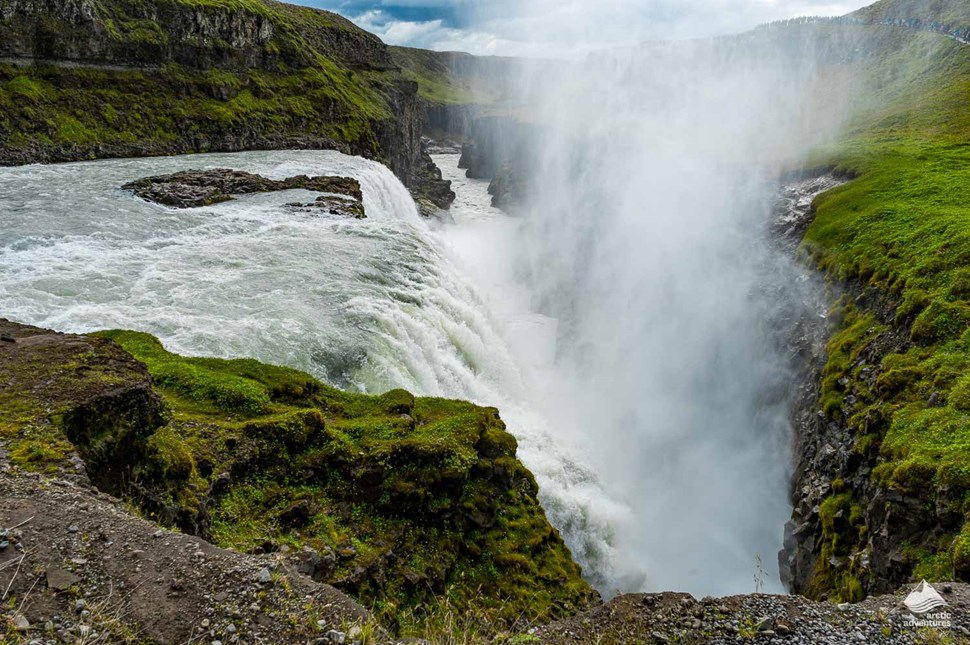 The Secret Lagoon is also a visit on some of our best multi-day tours. You can find those options by scrolling down the page.
Interesting places near The Secret Lagoon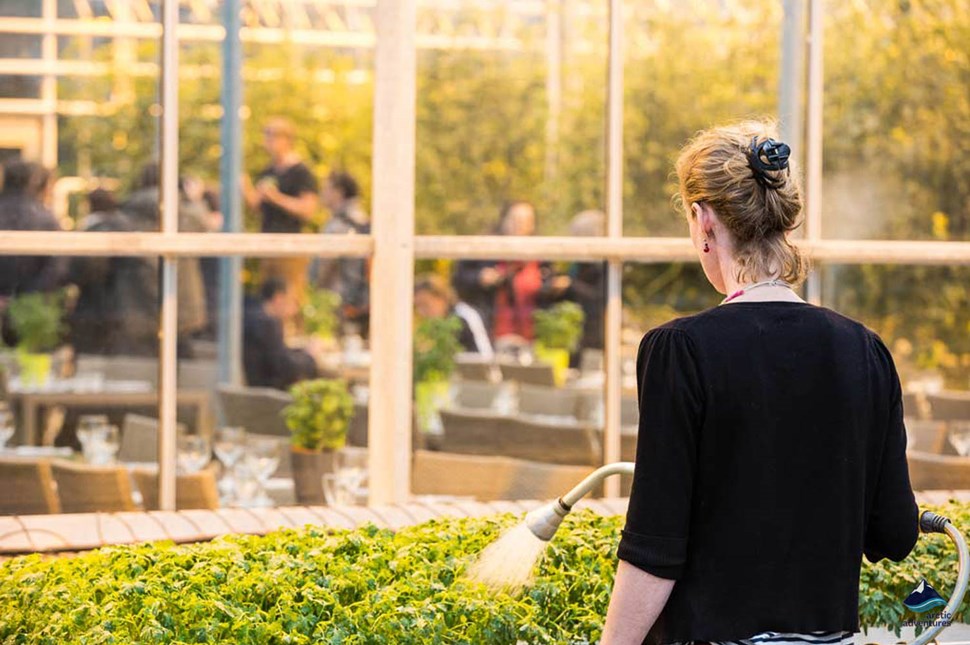 The Secret Lagoon is located in a beautiful village called Flúðir in the Golden Circle area surrounded by interesting places, locations and things to see and try. Let's name a few:
Minilik Ethiopian Restaurant

Selsvöllur Golf Course

Friðheimar Tomato and Horse Farm

Slakki Zoo

Flúðasveppir Farmers Bistro

Flúðir Swimming Pool

Faxi Waterfall

Reykholt Hot Springs

Skálhot Historical Church Site

Drumbó River Base