What to expect when visiting the Iceland Wilderness Center
The accommodation has a few options ranging from the part you wish to play. Will you stay in the landowner's suite, maybe the old farmhouse or even in a bed closet?
The options are all beautifully displayed and the feeling of staying there has often been described as if you are staying in a museum.
The preparation of food is all done in an open kitchen so the visitors can learn a thing or two. The ingredients are fresh from the region and the recipes are old ones from Iceland.
The Icelandic horse is one of the things locals are the proudest of when it comes to their homeland. The passion not only lays in riding them and caring for them, but also in sharing them with others.
They are known to be very friendly, have big personalities and spirits. They are sometimes referred to as Icelandic ponies, due to their lack in height but Icelanders prefer the use of word horse. You can join a horse riding tour daily at the center.
The hiking in the area is also something the Wilderness Center is happy to introduce you to. Be it with instructions or on guided tours.
The walk along the river Jökulsá in Fljótsdalur is truly a dazzling one with numerous waterfalls cascading down. One of the best waterfalls to see in the area is Hengifoss, known as the hanging waterfall or the waterfall with the red stripes.
The hiking and walking tours in the area are all packed with endless tales and folklore but the area is known for its long tradition of storytelling.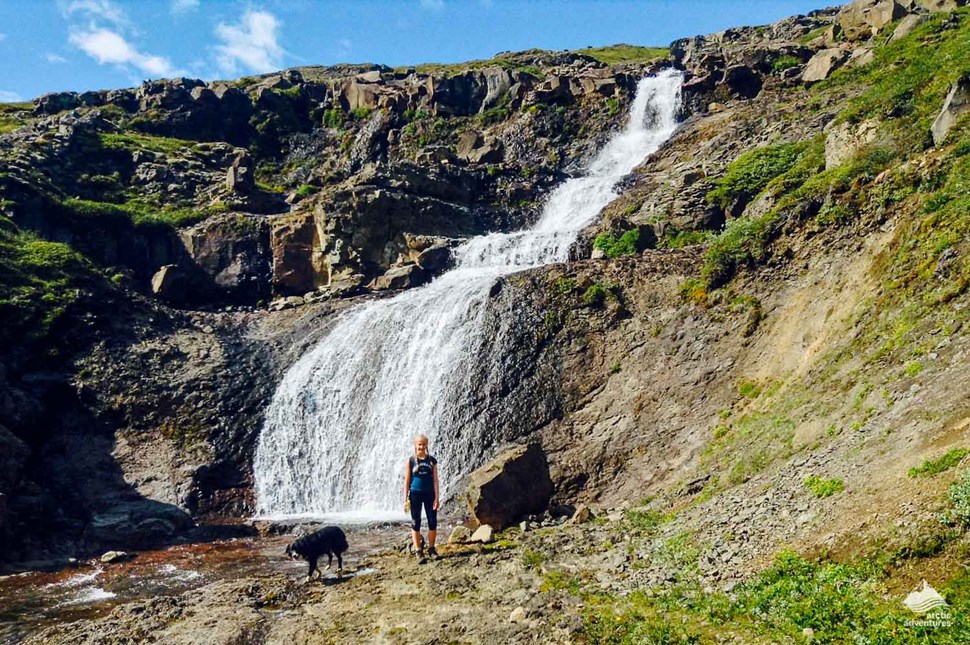 The hot spring spa is yet another authentic Icelandic touch which many of the guests consider being a highlight. This hot spring spa has been designed and built in the same way the Vikings used to do when they utilized the warmth of the ground for bathing just as you can do when visiting.
The exhibition at the Wilderness Center opened in 2016 and covers a 3 kilometer (1,86 miles) long trail. Guests are invited to explore and experience the spirit of the old farm buildings and learn about the livelihood of the people who lived in the area in the 19th and 20th century. 
Exhibition Hours and Entrance Fee:
Opening dates: 15 May to 15 September
Open daily 11:00 a.m. to 6:00 p.m.
Entrance fee: 2,700 ISK
Other activities and tour options from the center are fishing in the nearby river, the rental of mountain bikes, crossing a river on a rope bridge to explore an abandoned farm, stargaze in a specialized hut and so much more. See below for tours in the area!