Snorkeling and Diving at Silfra in Different Seasons
Due to the constant flow of the natural spring coming from underground, the temperatures of the water at Silfra remain stable between 2-4 °C (35 to 39°F). This makes snorkeling and diving activities possible all year round. That being said, here are a few tips about the best time for activities at Silfra:
June to September at Silfra have the best conditions for snorkeling and diving because the onshore temperatures are higher and it feels more pleasant than in winter. Situated at a latitude of 64°N, Iceland has more daylight hours in summer. More daylight hours means a better chance to have a pleasant sunlight condition that enhances the visibility in the water.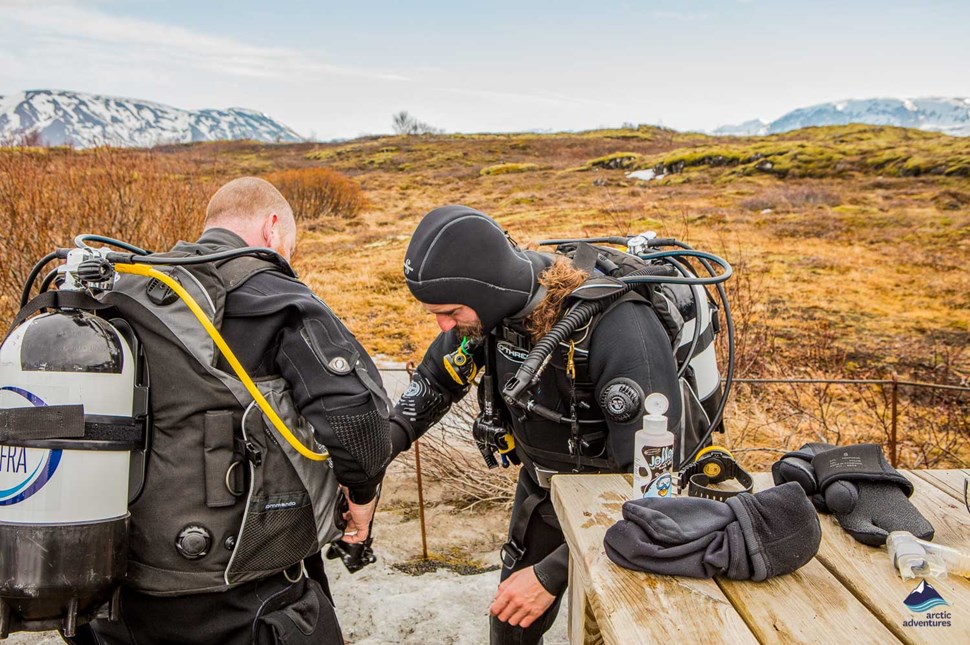 Winter in Iceland has fewer daylight hours – the daylight only lasts for 4-5 hours between November and February. As a result, there are fewer tours available daily than in summer. The upside about visiting Silfra in winter is there are fewer crowds, and 

winter's serene vista is completely other-worldly at Silfra

. It doesn't really matter if the winter temperatures are relatively lower as long as Silfra's water temperatures remain stable throughout the year.
What Type of Activity Best Suits You?
Snorkeling and diving are two popular activities at Silfra that are operated all year round. Snorkeling in an underwater canyon in the crystal clear water that takes you into a magical and colorful sub-aquatic world is absolutely a once-in-a-lifetime experience!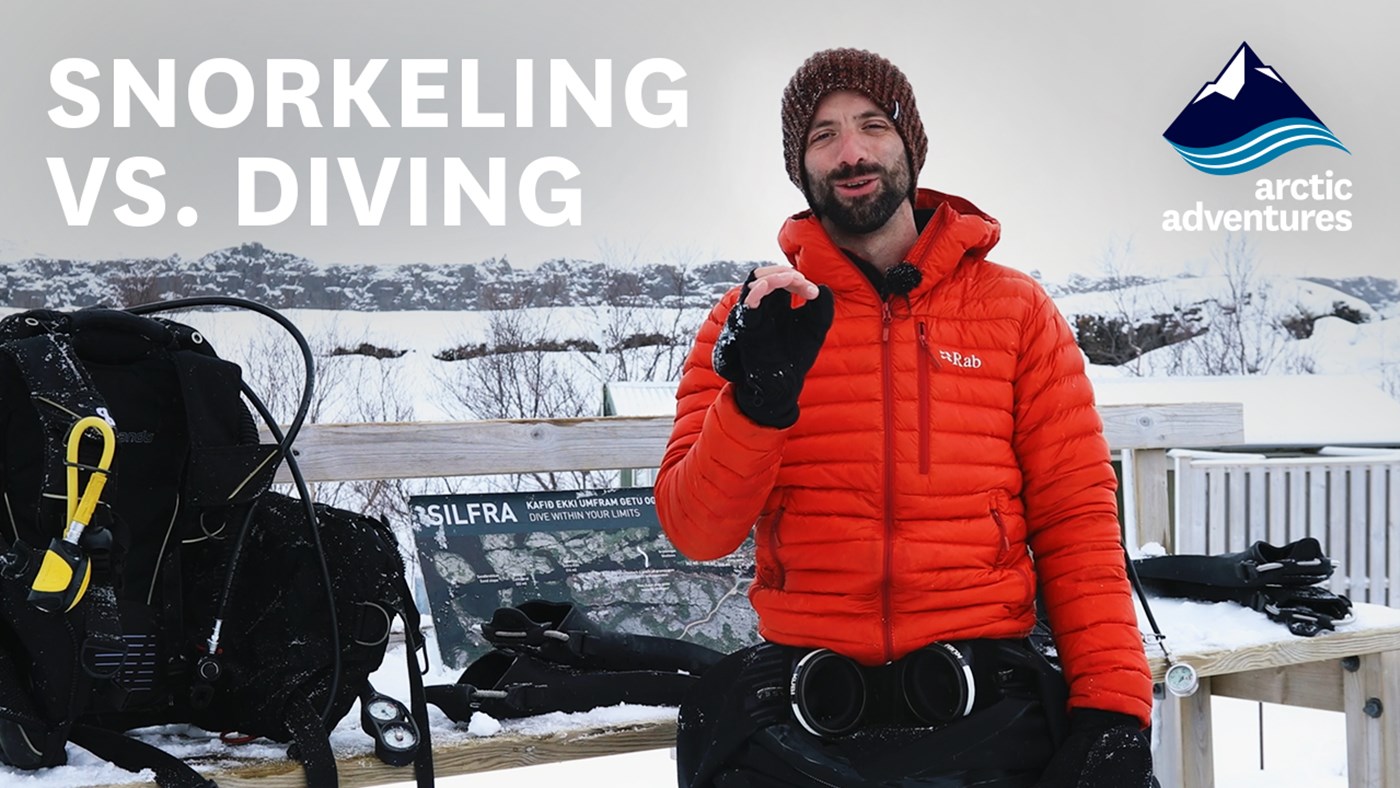 It's very enjoyable and is considered 3 out of 5 in the level of difficulty. It offers an exceptional opportunity for anyone who is either serious snorkelers or beginners as long as you feel comfortable in the water and know how to swim.
Planning a romantic trip or an exciting family day at Silfra sounds brilliant. The geological singularity is a natural, romantic backdrop for you to drift in the crystal clear water and enjoy the enchanting moment – it's one of the kind.
Silfra has earned legendary status among the international dive community. It's where the two continents split further away and where two worlds collide. If you are a purposeful, experienced diver, you must not miss Silfra.
Being on top of many diver's bucket-list, Silfra's exceptional visibility literally enhances the diving experience and makes it so much more captivating, and you are brought so close to the underwater world between two tectonic plates.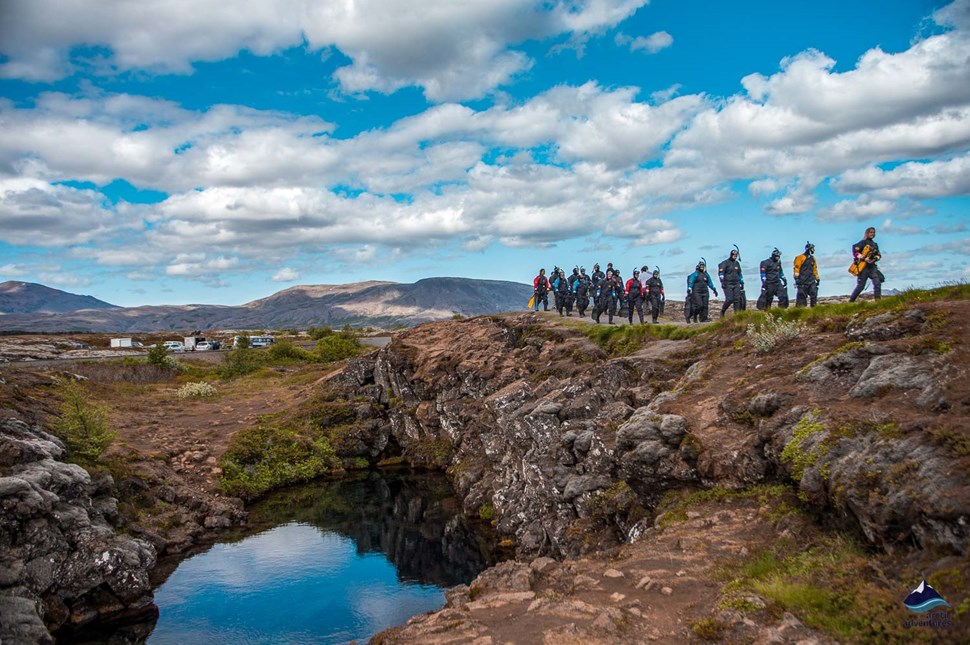 If you are uncertain about your abilities regarding diving in Silfra water then snorkeling is the best option and nothing short of fantastic.
How to put on a drysuit?
At Silfra, snorkeling is usually done in dry suits. Because it best guarantees the snorkelers the most comfortable experience in the glacial water. After being fully geared up, your snorkeling guide will take you to an unparalleled floating adventure in the clearest water in the world. Snorkeling between tectonic plates is billed as the most charming and romantic experience Silfra Fissure can offer.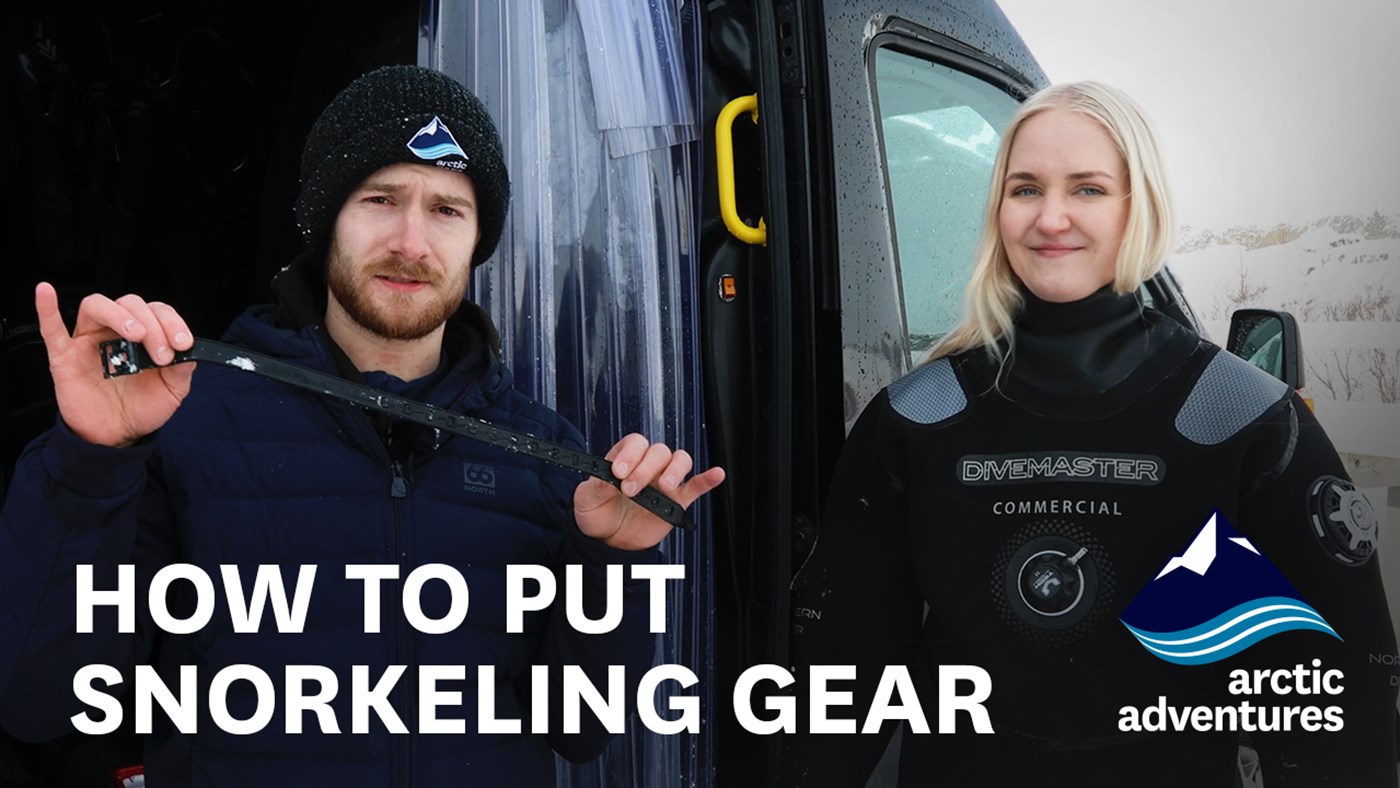 What to Bring along for Snorkeling or Diving at Silfra?
At Silfra, all snorkeling and diving tours are operated in dry suits due to the cold temperatures of the glacial water. In order to comfortably participate in snorkeling or diving tours, you need to bring the following pieces of clothing with you.

The first layer of clothing should be able to keep you warm and flexible. You can wear a thin thermal layer in wool, fleece or synthetic, and warm socks made of wool, fleece or neoprene. Due to the underperformance of cotton in this situation, it's not recommended to wear layers made of cotton. Also, if you wear lens glasses, it's best to switch to contacts before you go in the water.
Accommodation near Silfra fissure
Silfra is located in Þingvellir National Park, one of the most sought-after attractions in Iceland so one might not be surprised that accommodation options are quite a few: Here are some of the best  accommodation options near Silfra fissure: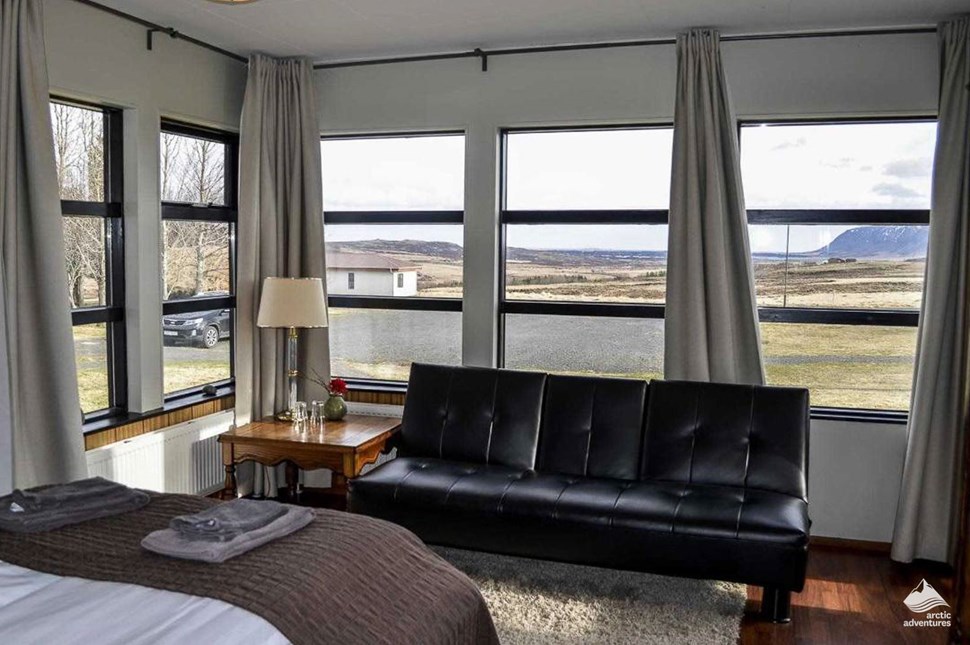 Hotels
Ion Adventure Hotel
Borealis Hotel
Hotel Grimsborgir
Guesthouses and Hostels
Hostel Úlfljótsvatn
Iceblue Lodge B&B
Heradsskolinn Boutique Hostel
Hlid Guesthouse
Laugarvatn HI Hostel
Cabins and Cottages
Thingvellir Lake Cottage
Icestay Cabins
Laugarvatn Cottage
Austurey Cottages
Eyvindartunga Farm Cottage
Camping near Silfra Fissure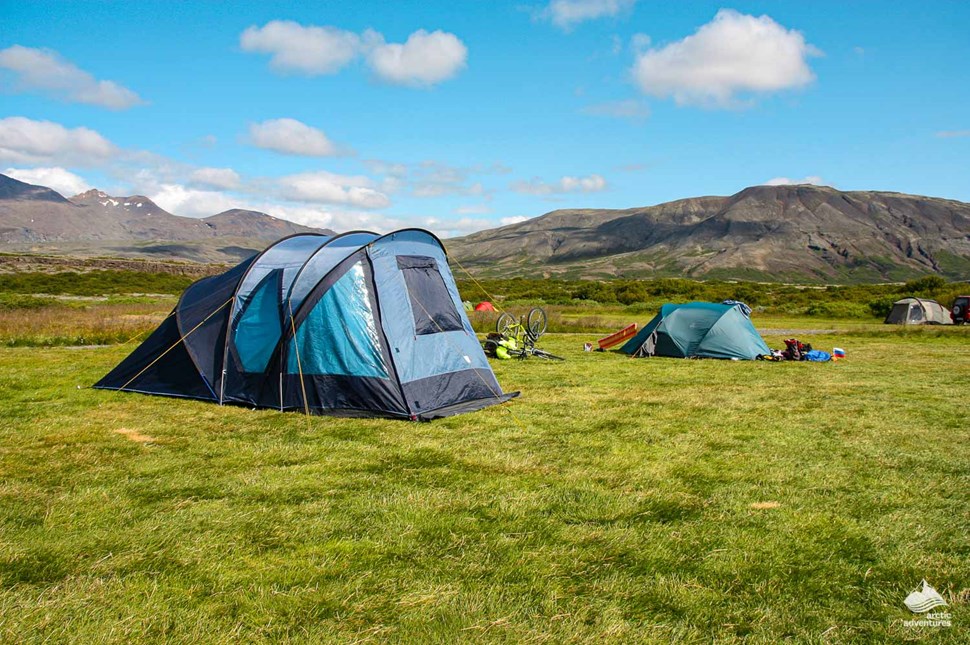 There are two different camping grounds inside Thingvellir National Park near Silfra fissure. One is located next to the Information Center and the other one is at Vatnskot.
Both camping grounds are open from the 1st of June to the 1st of October.
Leirar Camping site at Information Center
The Leirar campground is split into four different camping grounds: Fagrabrekka, Sydri-Leirar, Hvannabrekka, and Nydri-Leirar.
GPS:N 64°16'48.9426″ W 21° 5'17.4444
Camping site at Vatnskot
GPS: N 64°14'40.9308″ W 21° 5'22.0632″.
During winter (01.09-20.05) camping service by  Service centre, at Leirar is kept open. Address, Þingvellir, 801 Selfoss, GPS; N 64°16'48.9426″ W 21° 5'17.4444″.
Interesting places near Silfra Fissure
Silfra Fissure is located within Thingvellir National Park, a UNESCO site and a must-visit place in Iceland. The whole area is within 50 kilometers from the capital and only a 45-minute drive from Reykjavik. You can go snorkeling and sightseeing in the area on a day tour.
Besides, Silfra is neatly located close to multiple highlight attractions in Iceland, it would be impossible to miss other wonderful sights.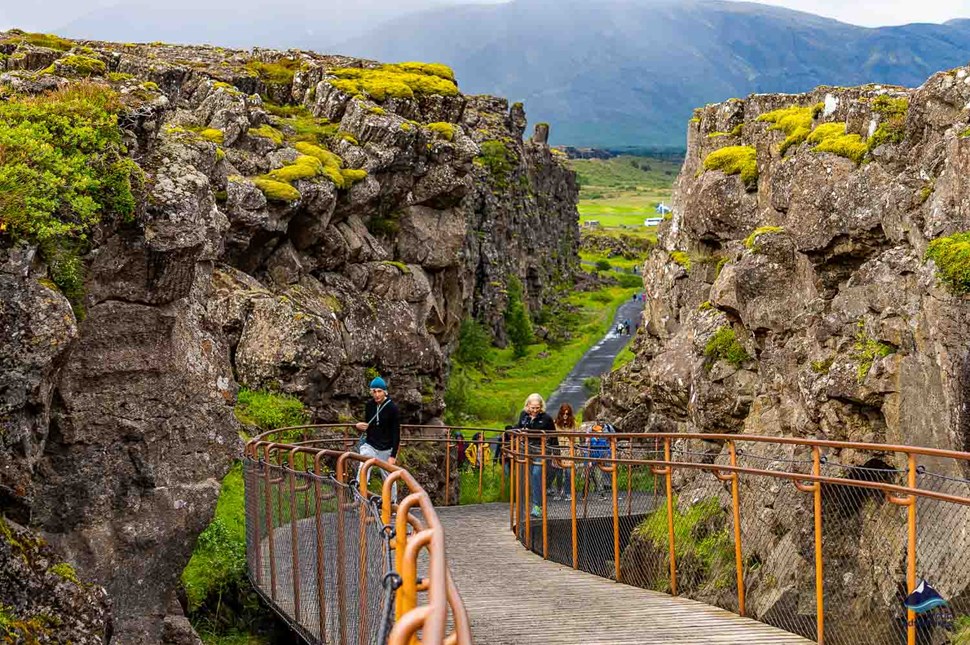 The pure glacial water coming into Silfra Fissure eventually flows into Thingvallavatn (Þingvallavatn in Icelandic), the largest natural lake in Iceland. Thingvellir National Park is on the lake's north shore and is one of the three amazing attractions in the renowned Golden Circle.
In addition to the National Park, the mighty Gullfoss waterfall is another attraction in the Golden Circle and it's listed as one of the top 10 waterfalls in the world by World of Waterfalls.
The most dynamic and lively spots in the Golden Circle are the Great Geysir and Strokkur natural hot springs. They have completely different temperaments but are equally astounding when you see them gush up into the sky.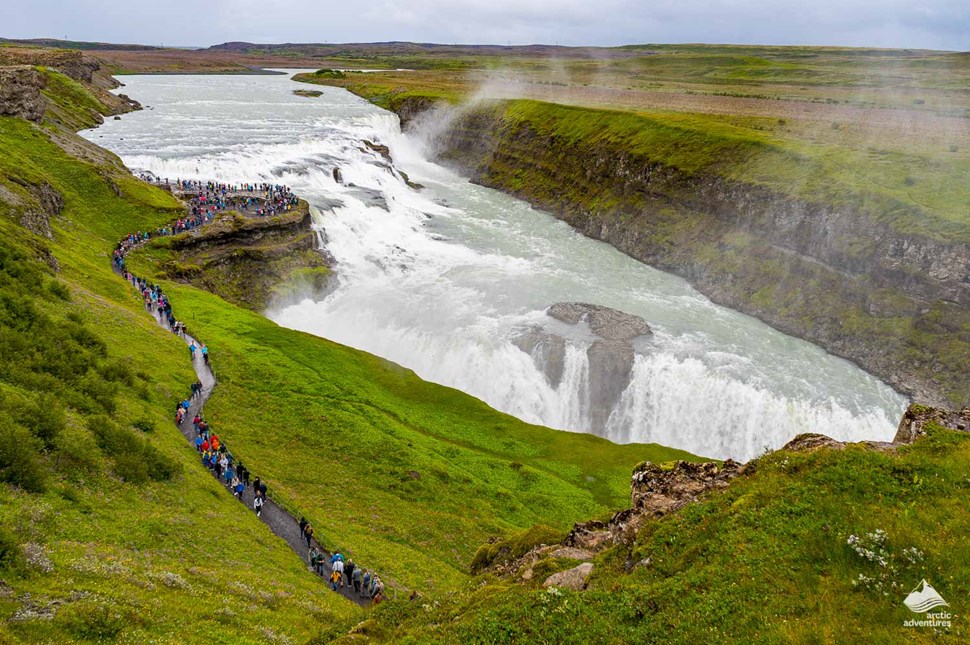 Since Silfra Fissure is within the Golden Circle, people usually plan a day trip to this area in which they always add a snorkeling or diving activity to enrich the itinerary and experience something unique. There are tours departing daily from Reykjavik that offer free pickups at most hotels and hostels.
Thingvellir National Park
Almannagjá Ravine
Lake Þingvallavatn
Faxi Waterfall
Lake Laugavarvatn and Fontana Spa
Skálholt Church
Sólheimar Eco Village
Efsti-Dalur Farm (homemade dairy products)
Drumbó River Base
Flúðir Geothermal Village