Husavik is best known for its whale-watching opportunities, and is often called the 'whale watching capital of the world.' If witnessing a whale breach is on your bucket list - Husavik should be on your itinerary.
In 2020, the fishing village gained media attention for something other than whales and thermal baths. The town served as a film set for Will Ferrell's Netflix comedy 'Eurovision Song Contest: The Story of Fire Saga', who played an aspiring singer from Husavik. Fans who visit can find film locations and tributes to the movie, like the Jaja Ding Dong Bar.
Husavik is a charming little village in the central North of Iceland, known for its incredible whale watching and geothermal baths. Make a stop at this authentic Icelandic town during your road trip to Iceland – it's well worth the visit!
Nestled in the North of Iceland is the town of Husavik. Although small, this town is buzzing with things to do and see away from the more densely packed tourist destinations.
The history behind Husavik
Before the official settlement date, it is said that a man named Garðar Svavarsson chose to come to Husavik with another man named Náttfari and two slaves from Sweden. He was the second Scandinavian man to reach Iceland.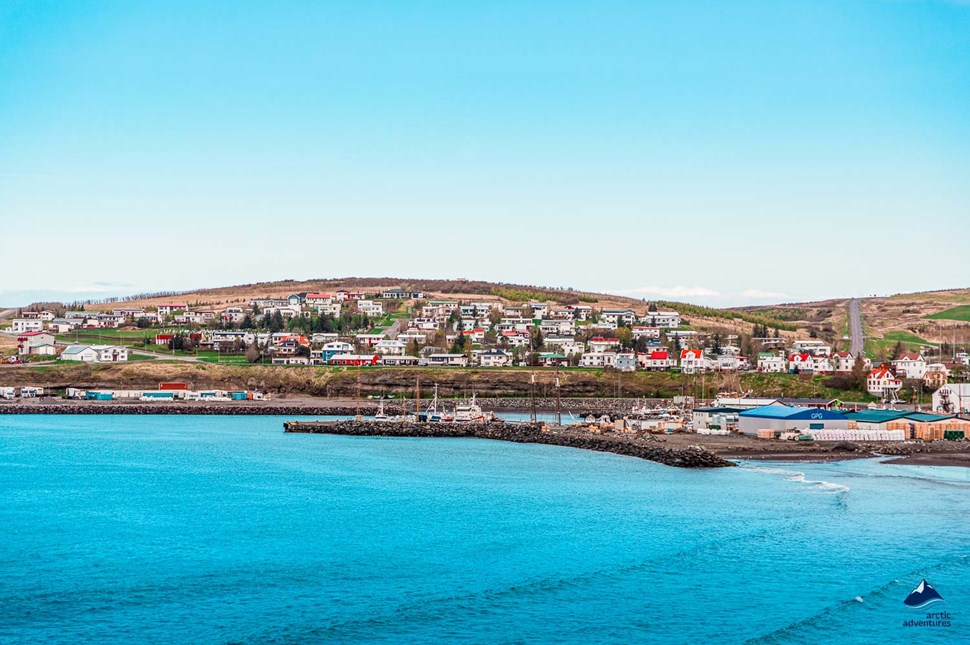 As legend tells, he left the men in the town to look after a farm whilst he returned home. From this story, it came to be known that the town was named after the houses that these men lived in.
It is the oldest settlement in the whole of Iceland and is also the largest town in the Þingeyjarsýsla district. This can offer a more unique experience than walking around Reykjavik or any other bigger towns as it means a more genuine experience of what life is like in Iceland.
Where is Husavik located?
Husavik is situated in the north of Iceland in a small bay. In betwen mountains and the sea this town makes a great place to get away from the city.
Being in the north also means less daylight in the winter and more sunlight in the summer, so either way, you will get to experience Iceland's extreme weather.
GPS Coordinates of Husavik: 66.0450° N, 17.3383° W
How to get to Husavik?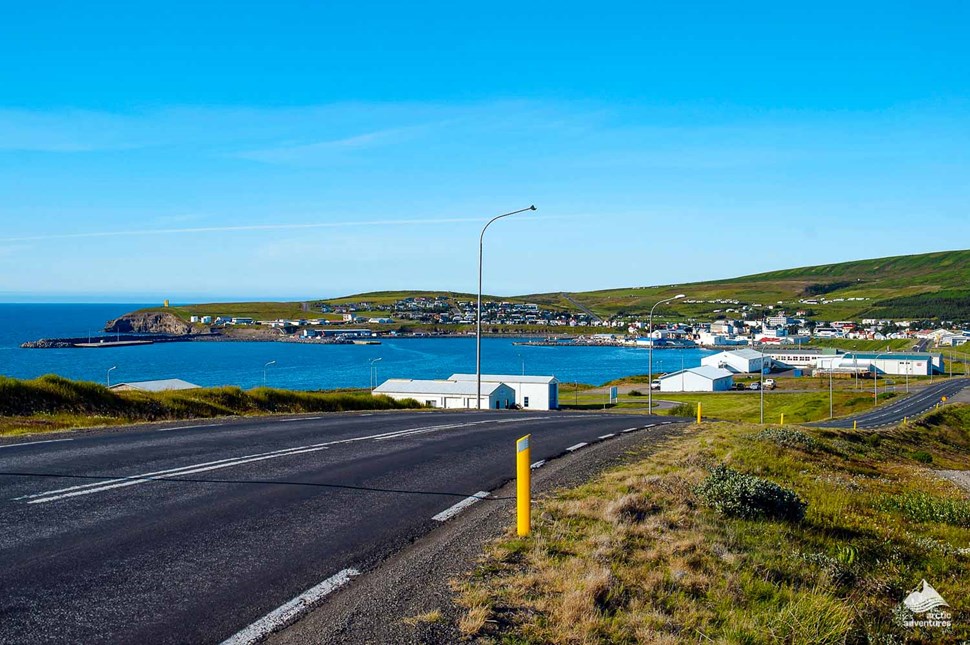 Car
Driving to Husavik is extremely easy if you are traveling from Reykjavik. All you need to do is get onto the Ring Road and follow it to Akureyri.
When you drive past this town you will need to take a left turn onto a bridge that crosses a bay. This is how you know you're close. Follow this way until you reach road 85 and continue to head north. From here you will find a right turn straight into Husavik.
This route is easy to take but that doesn't mean to say that it is close. Driving from Reykjavik should take you about 5 hours as you are driving a distance of about 480 kilometers.
Saying this, I would give yourself extra time because no doubt you're going to want to stop and capture those amazing landscapes! You also need to factor in things as stopping at petrol stations, eating and the weather.
Especially in the winter, the drive may not be so simple. It is highly recommended that you check the weather conditions and also road.is to make sure that the conditions are safe to drive in.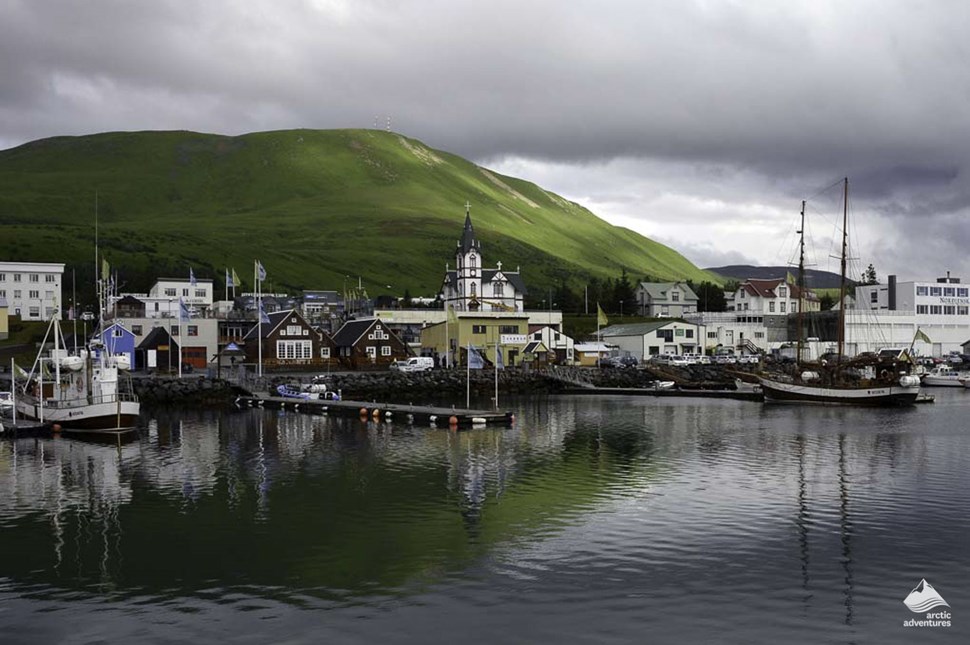 Plane
It could be a great time saver to travel to Husavik if you choose to go by air. This is a great option for people who do not have a lot of time to travel to Iceland but want to see as much as they can.
There are flights from Reykjavik to Akureyri. It only takes about 45 mins and therefore saves a huge amount of travel time.
Bus
Taking the bus is possible, but be aware that it is going to take you a long time.
The bus goes from Reykjavik to Akureyri and you are looking to get there in the evening. This leaves your options as renting a car from Akureyri and then driving an hour to Husavik or staying overnight and then taking the morning bus to Husavik. It can be done, make sure you know what you're in for!
Accommodation or Hotels near Husavik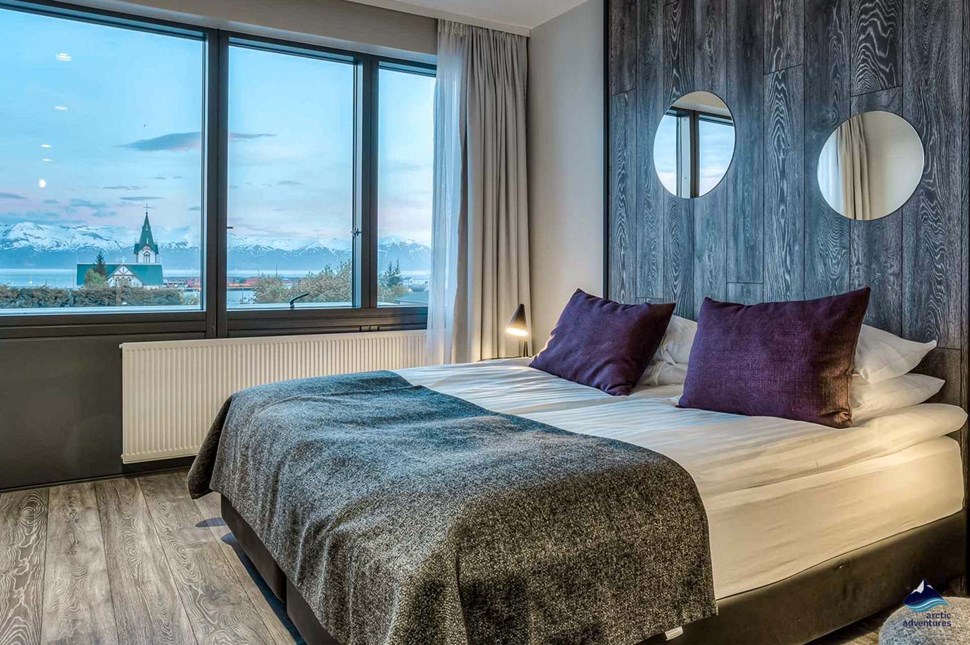 Hotels
Fosshotel Husavik

Cape Hotel
Guesthouse
Arbol

Post-plaza Guesthouse

Guesthouse Sigtun

Höfði Guesthouse
Apartments
Höfði Apartments

Askja Apartments
Camping at Húsavík
The campground at Húsavík is located within a few minutes walk to the swimming pool and the grocery store. The facilities include showers, WCs, washers, cooking facilities, WIFI and a playground for kids.
The Address is at Héðinsbraut, 640 Húsavík.
Price per adult per night is 1400 ISK for the 1st night and 1000 ISK for the following night.
Open 15th of May to the 30th of September.
Things to do in Husavik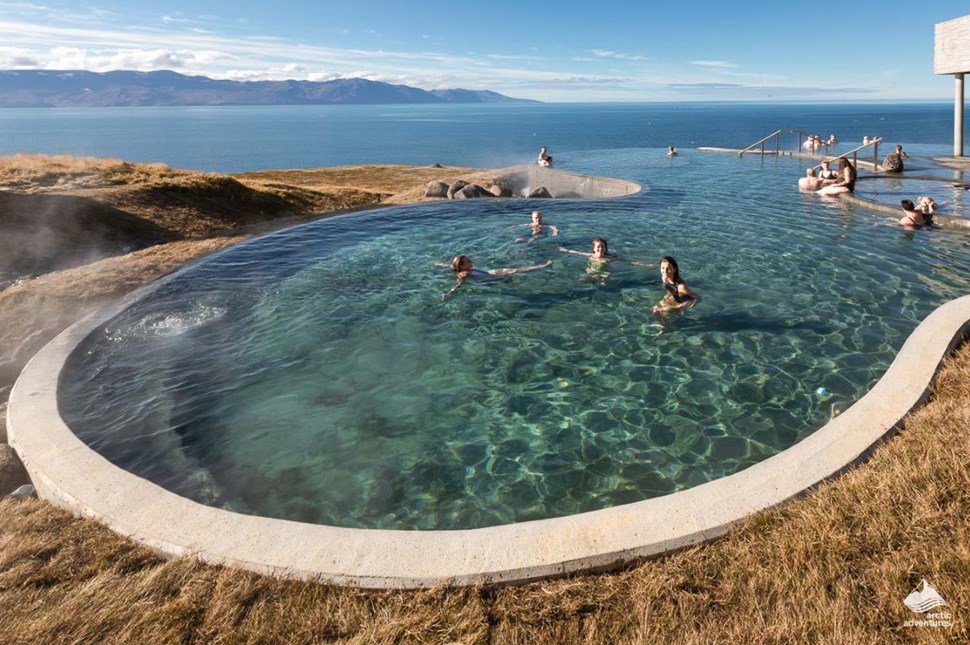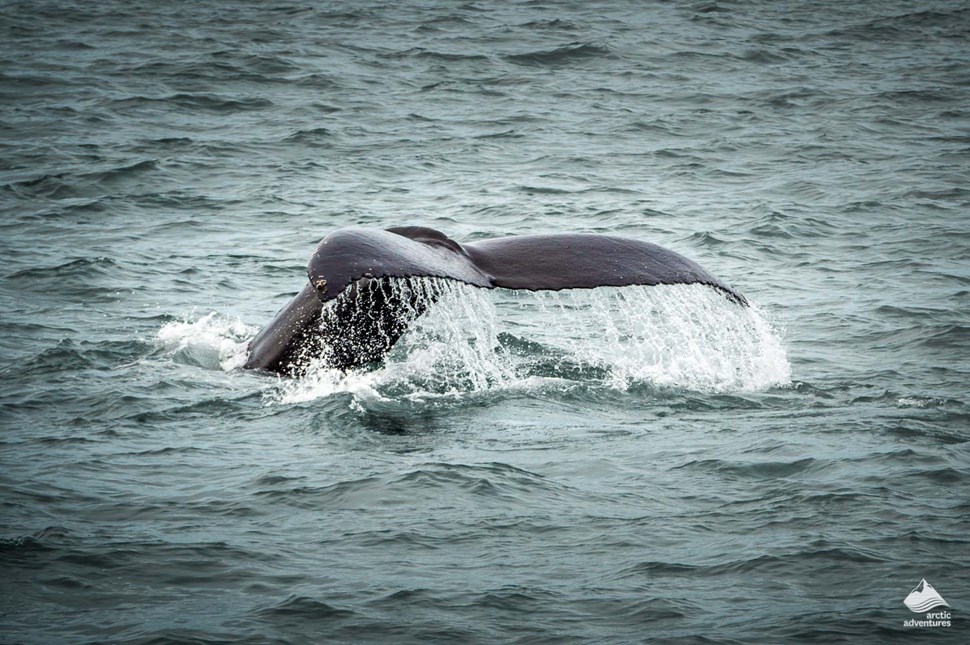 Try out one of the

 

restaurants

 

where you can try some

 

fresh fish

 

and authentic Icelandic recipes.
Grab a drink at Jaja Ding Dong Bar in the Cape Hotel, inspired by Netflix's 'Eurovision Song Contest: The Story of Fire Saga.' 
Go local and check out the

 

Húsavík swimming pool

 

for a dip into the Icelandic culture!
Book accommodation ahead!
Museums at Husavik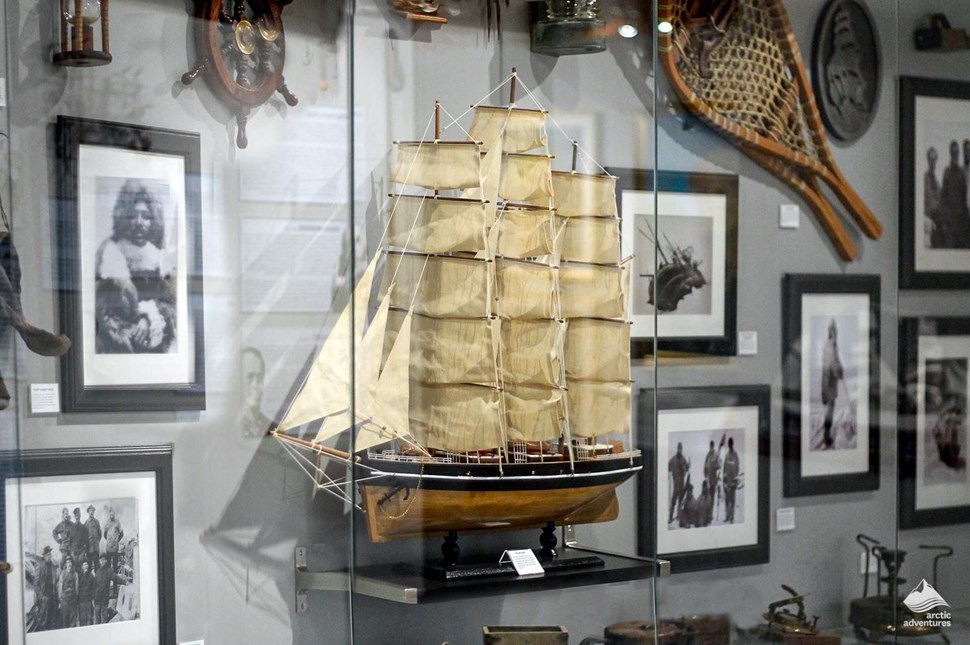 Husavik isn't only rich in wildlife. The area is also home to plenty of great history to tap into. Here's a list of museums worth checking out while you're in town:
Husavik in the winter
The more north of the country you travel in the winter the less daylight you will see. Winter in Iceland is truly a remarkable experience and visiting in the dark months gives you even more of a chance to see the dancing Northern Lights.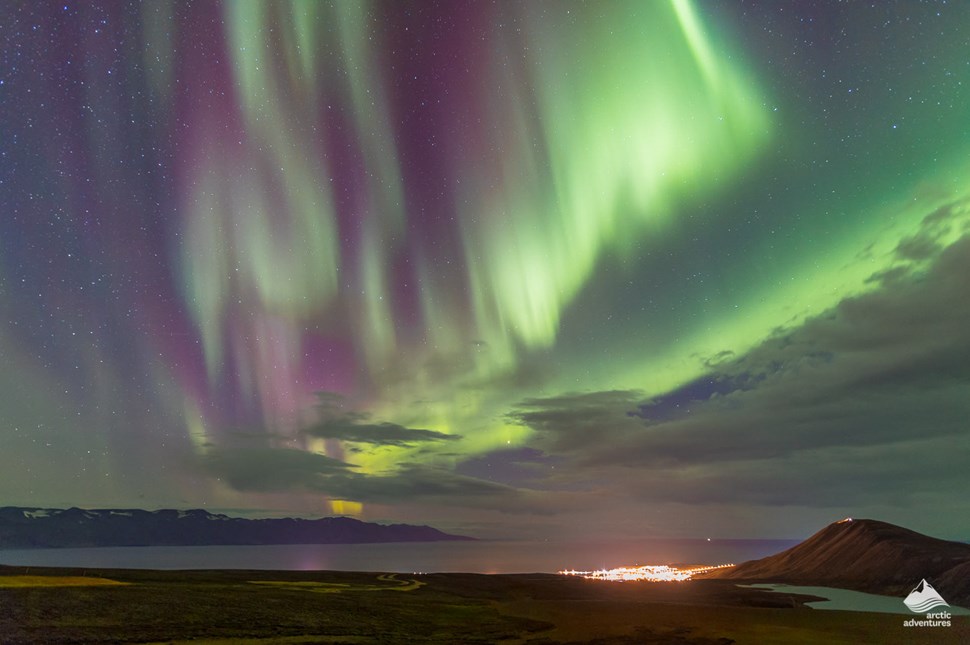 The shortest days in Husavik are usually around 2 hours and 45 minutes. This is typically in December and the sun rises at 11:45 and sets at 14:30. Make sure to get your whale watching trips scheduled for the daylight hours.
The town will also most likely be covered in the snow, walking around and finding a small cafe to seek warmth in is a lovely way to spend your time when exploring this small authentic Icelandic town.
Interesting places near Husavik