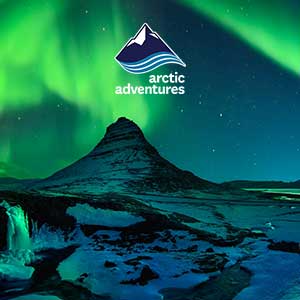 Explore a stunning crystal ice cave in Europe's largest glacier Vatnajökull.
INSTANT BOOKING CONFIRMATION
A fantastic winter experience in Vatnajökull national park in the Southern part Iceland.
Just imagine, standing inside an ancient glacier and everywhere you look there are different shades of beautiful blue colors and natural creations. This stunning phenomenon is a must see for anyone visiting Iceland during wintertime.
Unfortunately, this tour will not be operated again until November 1st 2018. If you are looking for an Ice cave tour, we highly recommend our Katla Ice Cave Tour from Vík. Please have a look at our glacier tours in the Vatnajökull Glacier area.
Availability

November 1st - March 31st
Suitable for most people in fair condition. You have to be able to walk on uneven surface and hike for at least 2 – 3 hours at a slow pace, with breaks. Trails are generally of good quality and glacier travel at a relatively low angle.
Departs from

Jokulsárlon Glacier Lagoon
Tour highlights

Crystal ice cave
Vatnajökull - Europe's largest glacier
Ride in a super truck to the glacier
Included

A guided visit to an ice cave
All necessary glacier gear needed
Guided tour in English
All ice caving equipment
Transfer to and from the Crystal Ice Cave
A visit to a crystal cave is a once in a lifetime experience. The blue light seeping through the dense ice is unique and it gives the cave an adventurous atmosphere. This is definitely a must see for all and especially photographic enthusiasts! We pick you up at Jökulsárlón Glacier lagoon and drive to the edge of the glacier where we gear up and get ready for the caving. Once inside the Crystal Cave, you will have about 45 minutes to explore its wonders at your own pace. You will be wearing a helmet so a smaller hat is definitely recommended for it to fit underneath the helmet.
After we have explored the cave we will start making our way back to the location where you were picked up.
Warm and preferably water-resistant clothing along with good hiking shoes are very important so you can enjoy the tour to its fullest.
We recommend that you spend the night in the vicinity of Vatnajökull because the road and weather conditions can be unpredictable during winter in Iceland. We also offer two and three-day tours with departure from Reykjavik that include the crystal cave.
The Crystal Ice cave tour departs from Jökulsárlón Glacier Lagoon which is located 379km from Reykjavik which means, at least, 4.5 hours drive from Reykjavik in best conditions. Staying close to the glacier lagoon for one night, either before or after you visit the ice cave is therefore not a bad idea.
Please make sure to follow weather and road conditions before you take off – the weather can be very different just out of the city. Safetravel gives warnings for the whole country.
What to bring: Warm and waterproof jacket and pants, hiking boots, headwear and gloves.
Please note
Check-in is no later than 15 minutes before the tour starts.
Disclaimer
All our tours are undertaken on the responsibility of its participants. Arctic Adventures does not assume any responsibility for accidents that are caused by its customers or can be traced to their own actions. Participants have to sign a waiver before undertaking all trips stating that they realize that all outdoor activities carry an inherent risk.
Book this tour
Price from 19.990 ISK per person.
NO BOOKING FEES
FAST & SECURE PAYMENT
"Amazing Crystal Ice Cave Tour"
The crystal ice cave was definitely one of the highlights of our winter trip to Iceland. And if you are here during the winter months this tour should be on your list of things to do. What a great experience. There were a few groups in the cave while we were there, but it was large enough that you never felt cramped. The tour guides allowed plenty of time for taking pictures and exploring the cave. So glad we included this as part of our trip. The Arctic Adventures staff were friendly and helpful. The booking process was easy. I would recommend them for this tour.
"Great!"
We did the crystal cave tour, and it was AMAZING. I hate tours, but this one was really worth the trip to Iceland. The guides were friendly and professional, the places breathtaking. The drive on the fresh snow was lots of fun, the ice cave one of the most beautiful things I have ever seen.
Crystal Ice Cave | Average rating: 4.5/5 based on 14 customer reviews
"Luckily due to the weather we were almost alone in the cave" |
By Alex 29/01/2018
Luckily due to the weather we were almost alone in the cave, amazing and fascinating! Our guide Maca was great thanks!
"I went on the Crystal Ice Cave tour in Feb" |
By Cindy 27/02/2018
I went on the Crystal Ice Cave tour in Feb. The driver that drove me to the ice cave tried to give everyone on board the super jeep an introduction but we can hardly hear him as the engine was too loud. I was disppointed on the size of the cave. It became increasingly overcrowded with others tourist hence I could not appreciate or explore the beauty of the cave.
"All staffs were very friendly, professional, and helpful" |
By Jiangdong Tong 28/02/2018
All staffs were very friendly, professional, and helpful. Great ride to and back from the cave. Learned a lot of interesting knowledges. The cave itself was a bit disappointed. Too many tourists in a small cave. Should take part in the longer excursion. The photographing stop on the way back was great.
"Breathtaking tour" |
By Eszter Karpati 02/02/2018
An ice cave tour is certainly a must do adventure while visiting Iceland winter time. Also, definitely not the one you should take the diy way. During our stay we hired a strong car but surely it was the best decision to rely on an experienced driver and a professional guide. We have learnt a lot about the genesis of gleciers and ice caves. Our tour guide was not only informative but also very patient and helpful while we were trying to take some pictures. Special thanks to our driver Miklos and guide Bori. You guys made our adventure really memorable.
"Ice Caving--Incredible" |
By Neal Orgain 24/02/2018
Arctic Adventures is a very professional outfit. Our guide, Oliver from England, did a fabulous job explaining everything about ice caves from what happens when there is a lot of rain (they flood and you cannot go into them) to how the caves are formed. He took many pictures of our group of four and knew how to get the right light effect to show off the blue glacier ice in the caves. The tour was very timely--a two hour tour. Our group had a great time and learned a lot. We would do it again (pricey but worth it)--maybe by adding a glacier hike or snowmobiling to the trip.
"Great Tour... but crowed" |
By Whitney Van Hise 26/02/2018
I was very impressed with the people we met from Arctic Adventures.. everyone was very professional and safe during our tour. Please note, my review has no refection on your company but more of a suggestion for all companies to work together to make this experience more special. My friend and i were very disappointed with the number of people that were in the glacier with us. I saw on the website that you have no control with the amount of tours that were in the cave with us.. however i never expected to have close to a hundred people inside. It was hard to get pictures of the small blue section and made us feel very claustrophobic. I'd like to suggest someone work with all glacier tour companies to make this more enjoyable for all visitors. Maybe: Spread out the tour times? maybe create a line outside the entrance (for all tour companies) and have an informational session outside the glacier while 3-4 tour groups are inside? and rotate out.. i know its not ideal to have a line outside.. but i honestly think it would be worth the wait to have a more private showing. Again, your company was very professional.. just the overall experience was a bit of a let down due to the amount of people inside. Thanks
"Ice Cave Tour was amazing!" |
By Sam Patterson 27/02/2018
Really enjoyed the tour, the drive to the ice cave was exciting and the ice cave was amazing. Well worth the time and price!
"Amazing tour" |
By PEILIN LI 11/03/2018
We had a very nice tour in crystal blue ice cave. The guide was so nice and told us many things about how the ice cave becomes. It's worth to have this tour.
"Good experience" |
By Antonio 12/03/2018
We couldn't do the Crystal cave tour because it was flooded, but we visited another ice cave, which was surprising. It was a great experience, but I think It is a little expensive.
"Simply perfect!" |
By Aleks 13/03/2018
The experience in super smooth and joyful! Beginning from the booking up to the very end of the tour! Our guide Markus was very knowledgeable and friendly:) Gave a ton of interesting info! From an organisational standpoint, we even passed through booking amendment process, caused by unpredictable weather condition. So, had to slightly change a tour location. But even this process happened without any confusion. I do not feel you have something too improve in your workflows, just keep rocking!
"Loved it!!" |
By bahouchin 20/03/2018
We had the best time on Ice Cave Tour! Our drivers and tour guide were all amazing and personable. The glacier views and cavers were so, so beautiful. Highly recommend!
"Cave tour" |
By Omar 15/03/2018
Our crystal cave tour was changed to a different cave because of the weather conditions. they reached us on time and had an alternative (different cave). They look for our safety but also they provided a good alternative, we were afraid of doing the long haul just for nothing. We felt safe all the time and our guide took amazing pictures from us (they know the places and couple of tricks to get that amazing pic that you are looking for). The SUVs are super safe, our driver was super friendly and they stopped to take nice pictures from the glacier!!! Great guys
"Fun Ice Caving Experience!" |
By Callie Ackerman 15/03/2018
Arctic Adventures provides awesome ice cave tours at a reasonable price. The tour guides are professional and knowledgeable about the tour itself and also good at answering random questions that guests come up with. We had signed up for the Crystal Cave Tour, but due to ice/snow melt it was flooded, Arctic Adventures provided a different tour for us to another ice cave. It was still a great experience and we really enjoyed the tour. I was appreciative that they did not cancel our tour, but rather find an alternative. Because of the tour I have amazing pictures of inside a glacier and on the glacial moraine - where many others will never have!
"The tour was professional" |
By Peter Zeck 18/03/2018
The tour was professional and courteous handled from start to finish