Mount Esja is the crown jewel in the mountain tiara surrounding Reykjavík, Iceland's capital. For many, Esja is a natural workout station, with its steep slopes testing your strength in every step and its epic views making it all worthwhile. The mountain is the most popular day hiking area in Reykjavík and truly a must for any avid hiker spending some time in the city.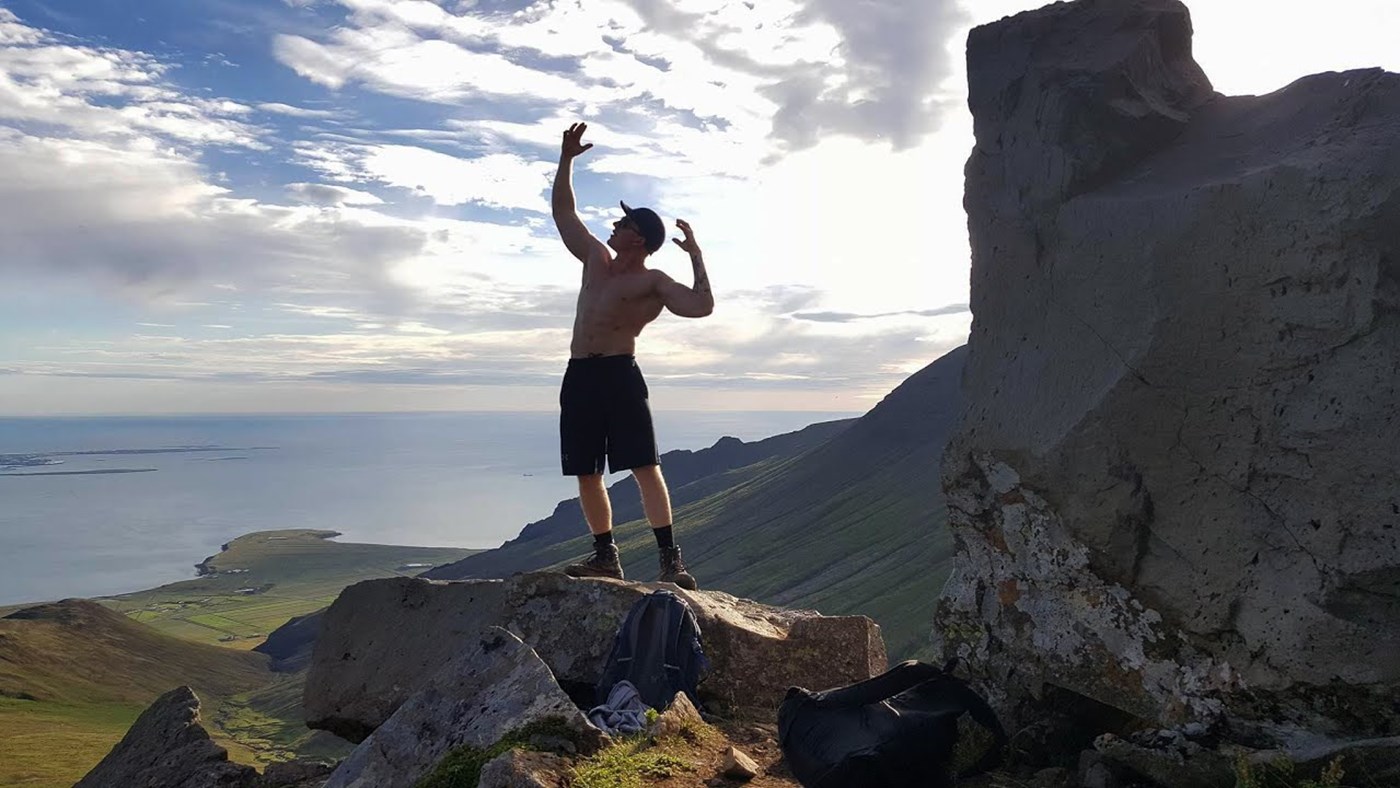 Mount Esja in Iceland is a flat-topped mountain, measured 914 meters high located only 10 kilometers from the capital. It is a part of a mountain range which frames in the Kjalarnes area.
The views from the top reach as far as the brim of Reykjanes peninsula. On a clear day, you can even see the next peninsula, Snæfellsnes, and its towering glacier volcano Snaefellsjokull.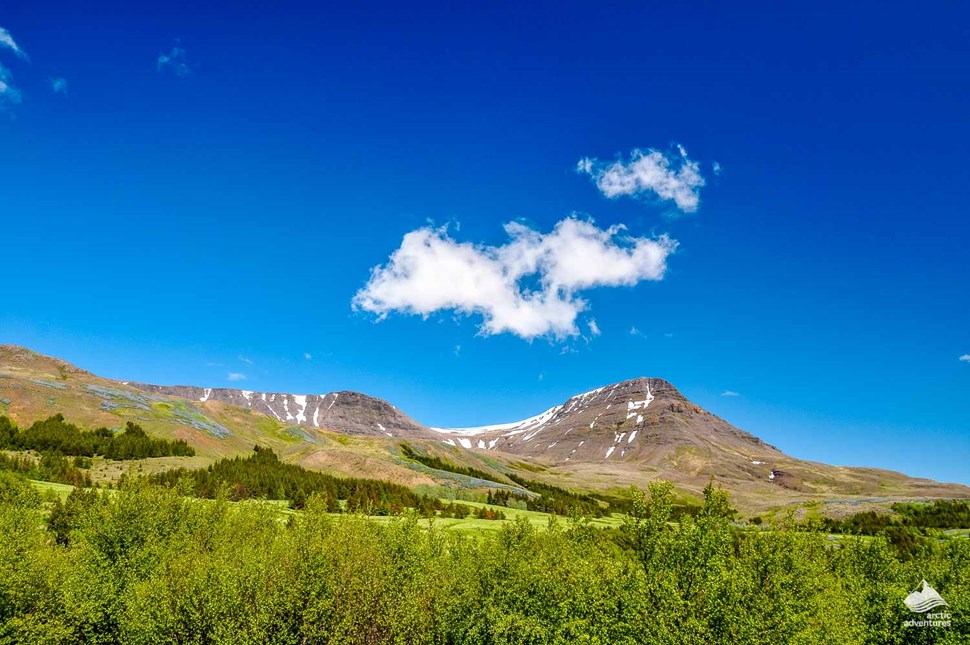 The hiking paths leading up to Mount Esja's are all carefully marked. On the way up you will be greeted by informative signs helping you choose the right paths for you. Each path is marked with a fitness level so you can easily choose an easier path or challenge yourself in the course hills.
Please note that regardless of which way you choose to go, you should always stay on the marked paths. It is not only to keep you safe but also to protect the vegetation and flora.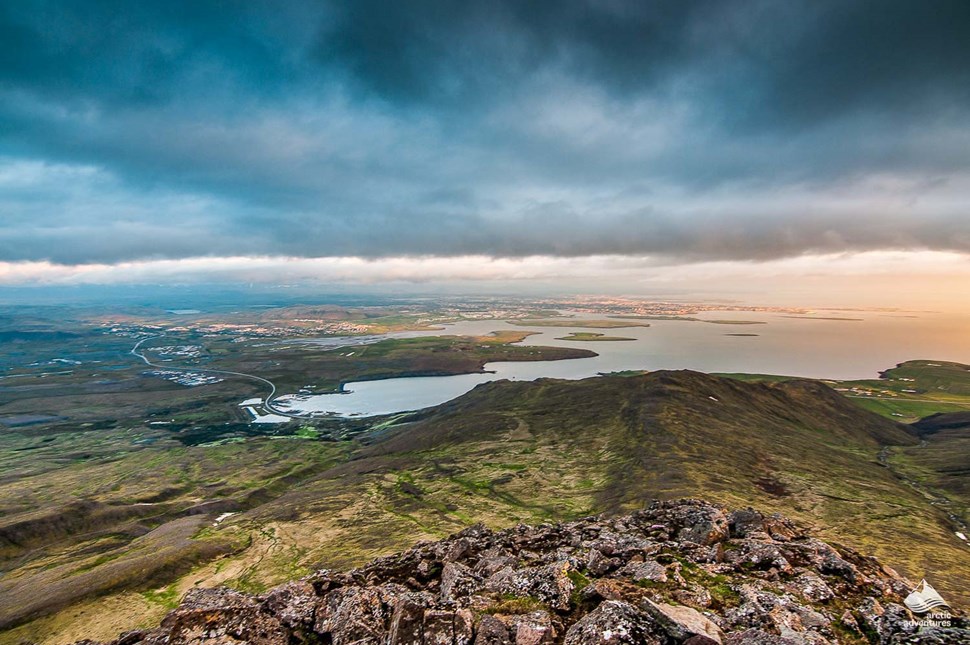 Esjustofa "the house of Esja" is a cozy restaurant and café located right at the foothills of the mountain. It is a fantastic stop to make after a good hike up the mountain. It's also a good place for some of the less active members of the group to wait out the adventures of the others.
Fun Facts about Esja
You can fill your water bottle along the way as a river flows down the mountain.

Even though most commonly spoken of Esja is in reality not actually a mountain but a volcanic range.   

Esja is one of the few mountains in Iceland named with a female name.

There are signs marked with a difficulty level grading system ranging from 1-3, making the mountain doable for any hiker.

Concerts have been held at the top of mt Esja, with artist flying in via a helicopter and fans flocking up the mountain to enjoy the music.

The Esja Ultra is a demanding trail runner's marathon hosted every year. You can choose from three distances: 14k (2 loops), Mt. Esja Marathon (very demanding 45k course) and Mt. Esja Ultra Xtreme 77k (11 loops).
Where is Mount Esja located?
Mount Esja in Iceland is located 10 kilometers from Reykjavík right above Mosfellsbaer. It can easily be reached by car or bus and is the most popular hiking recreation near the capital. You can easily park your car for free at the parking lot at the start of the hiking trails. It is well marked.
GPS coordinates of Esja: 64.2452° N, 21.6586° W
How to get to Esja?
Driving from Reykjavík to Esja
Esja is hard to miss its presence in the Reykjavík skyline is evident and you will see the mountain the whole way as you follow road 1 out of town in a northerly direction. The mountain can easily be put into google maps if you wish to follow a map.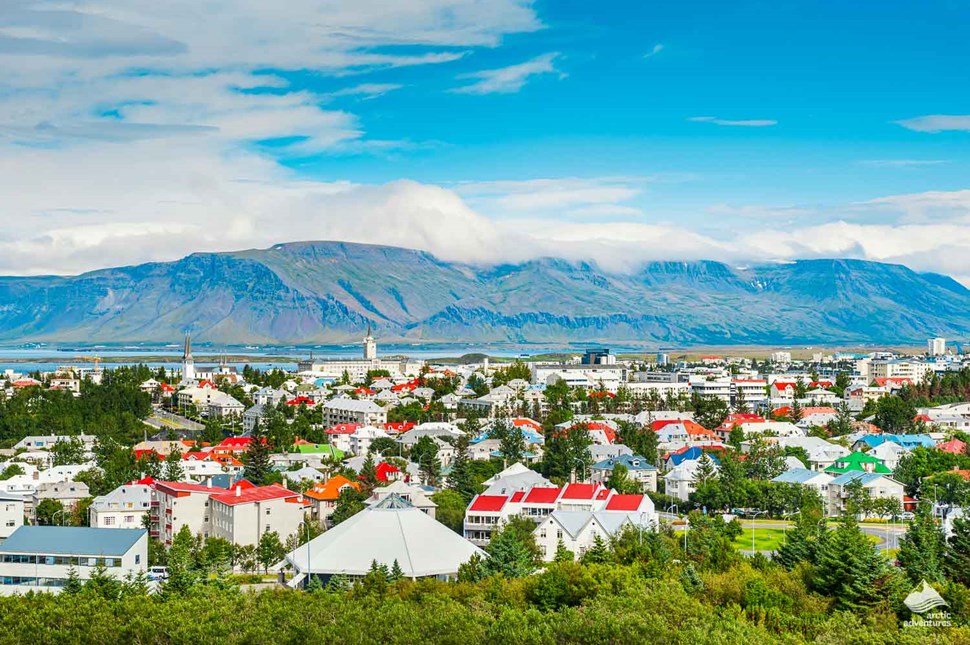 Public Bus to Esja
You can easily get to Esja by public bus, taking the one number 15 from Hlemmur Bus Station. Getting off at Háholt in Mosfellsbær, then take the bus number 57 which will take you to the foothills of the mountain.
Another exciting way to explore the mountain is via helicopter, but you can take a Helicopter Tour from Reykjavík!
Different Ways to Hike Esja
One of the best things about mt Esja is that you don't necessarily need to be an experienced hiker or even used to a lot of exercise to explore the mountain. There are different ways of exploring the mountains, designed to meet the needs of hikers at all stages.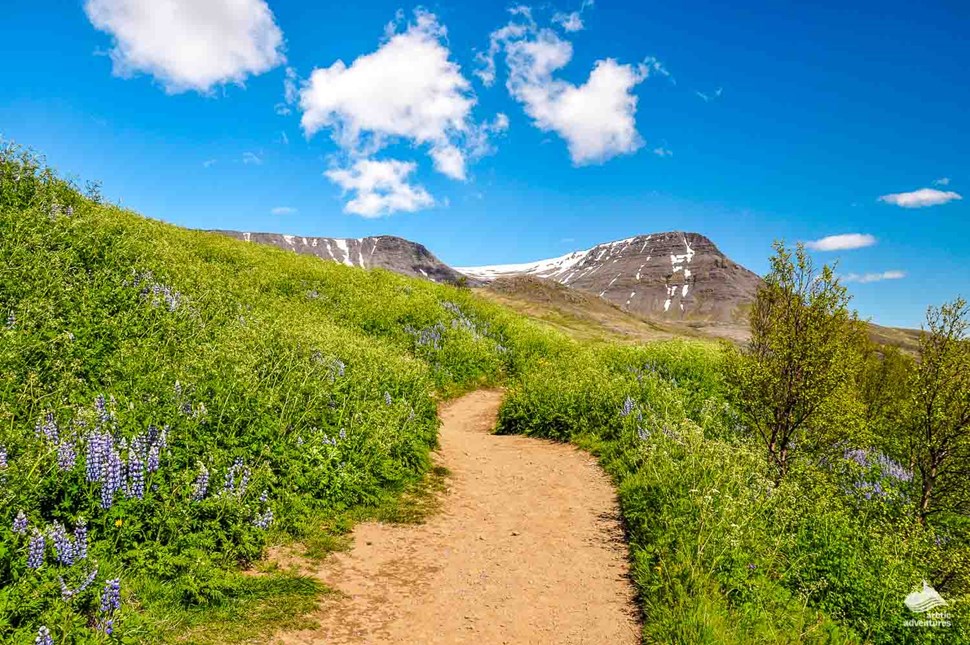 All the way you will find signs which give an indication of the difficulty levels of each route with a grading system or 1 to 3. Experienced climbers can, therefore, choose to do the one rated the most challenging or number 3.
Those who are most interested in a stroll in nature are best to choose number 1. The path is divided into two sections: there is Þverfellshorn, which goes straight up on the left-hand side. and then there is Kerhólakambur, more on the right-hand side.
The first two signs are met by all hikers but in the third one, you can choose which path you will follow. At this point, more experienced hikers will often choose the left route, going a steep trail directly to the top, but others will make a right turn and follow a more gradual path.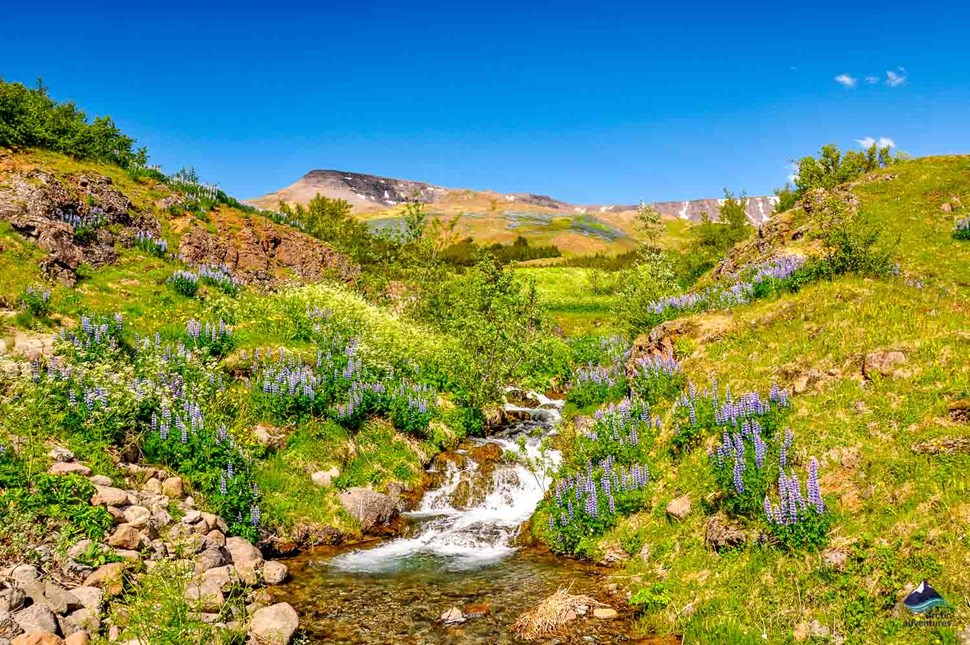 After about 6,6 kilometers of walking and 597 meters in altitude gain, you will encounter the famous big rock called Steinn. This is where many like to stop and takes photos. It's also proof that they victoriously climbed Esjan!
Others will continue all the way to the top, up a steep rocky hill. This last part is only advised for athletic hikers so at this point inexperienced climbers often choose to turn around.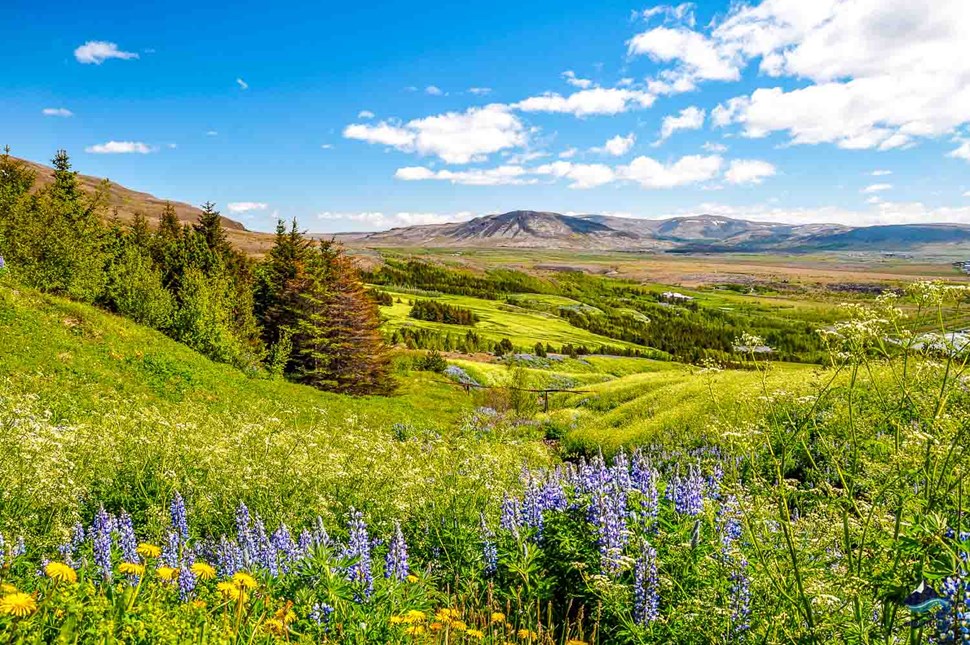 You will very seldom have the mountain to yourself so if you feel like you might be going the wrong way or just have any questions don't hesitate to ask one of the hikers. They are often keen on helping!
Where to eat near Mount Esja?
Esjustofa

 

– a cozy family friendly restaurant and café at the foothills of the mountain.

Mosfellsbakarí

 

– a lovely café/bakery where you can get good coffee and Icelandic baked goods.

Blik Bistro and Grill at the Golf Course

 – a delightful restaurant with some grand views.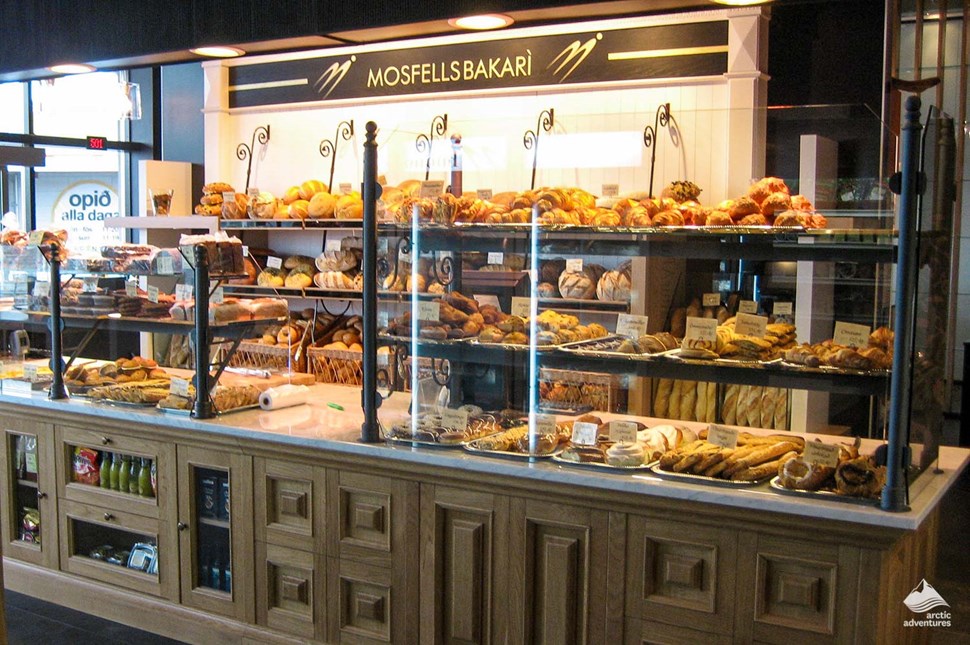 Where to stay near Mount Esja?
Hotels
Hotel Laxnes

Iceland Wellness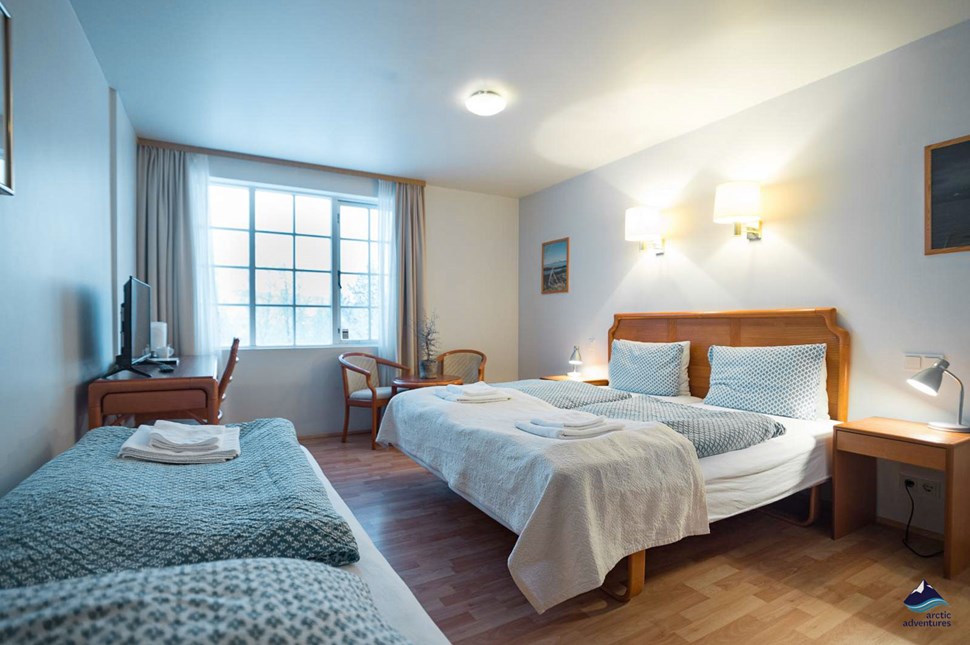 Guesthouses, B&Bs and Farmstays
Fitjar Guesthouse

Laugaból

Minna Mosfell-Guesthouse

Lundur Guesthouse

Álafoss Apartments
Cabins and Cottages
Esja in winter
Mount Esja is as stunning in winter as it is in any season but its paths can get quite hazardous during the coldest periods. If you have sturdy boots, ice spikes for your shoes and a good GPS, you are well qualified to do the hike. If not, you might want to reconsider or possibly choose an easier version.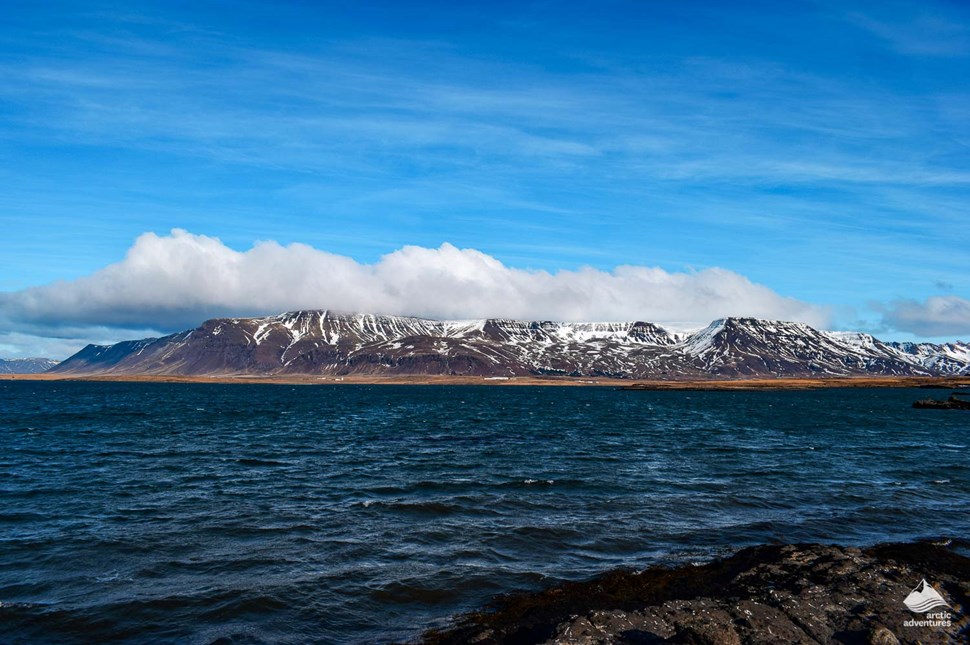 Interesting places near Esja
Lake Hafravatn

Mosfellsdalur Valley

Álafoss Waterfall

Álafoss Wool Factory

Laxness Museum

Laugarvatn Lake