A Guide to Driving Around Iceland
A self-drive tour of Iceland is an ideal option for anyone who marches to beat of their own drum and likes to venture off the beaten path.
Every year, thousands of visitors explore Iceland by self-guided tour. Independent tourists can take in all of the country's most famous attractions, such as the Ring Road and the Golden Circle, and enjoy the freedom of stopping whenever and wherever they want.
Driving is one of the best ways to take in Iceland's wonderful landscape. Every corner of the country is gifted with beautiful scenery and outstanding natural attractions. Between impressive volcanoes, majestic waterfalls and powerful geysers erupting near the edge of Iceland's highways, it can be hard to keep your eyes on the road sometimes. Stopping frequently to take it all in is highly recommended!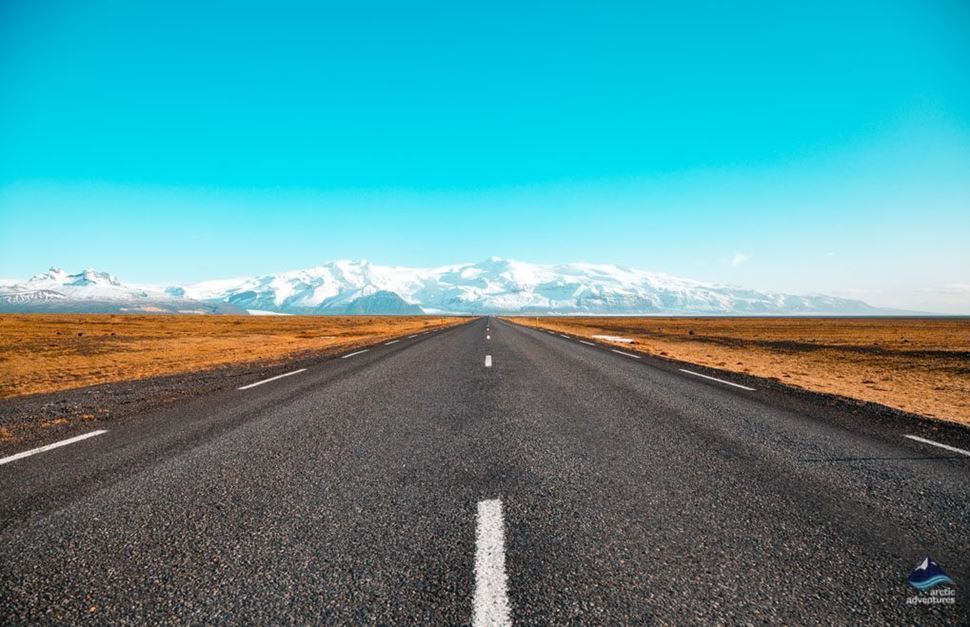 Some of the best destinations in Iceland for self-drivers include the iconic South Coast and photogenic Snæfellsnes Peninsula.
 These locations are most popular with adventure tourists, as they allow tourists to take in geysers, glacier lagoons, lava fields, famous mountains and even a seal colony at Ytri-Tunga beach.
However, with so much to see and do, is an Iceland car tour package the best option for you?
Self Drive Tour or Guided Tour?
A rental car gives you freedom to travel when and where you like. It's the ideal option for people who like to travel at their own leisure, whether that means stopping for a swim in a hot spring, a roadside picture or a delicious Icelandic hotdog.
However, whether you're driving alone or as part of a group, you can still share the magic of Iceland with other visitors. What is so nice about Iceland self drive tours is that it's still possible to include lots of amazing outdoor activities and guided tours in your itinerary.
Arctic Adventures gives customers the option to meet on location, meaning you can enjoy the independence of self drive tour while still joining a planned activity or two. This way you get the full guided tour experience without sacrificing your freedom.
Iceland Self Drive Tour Packages
Here at Arctic Adventures, we always like to go one step further. We've created a series of Iceland self drive tour packages so that you can take the wheel all year round.
Our self drive packages allow you to experience the best of both worlds. They combine the handiness of a guided tour with the flexibility of a self-drive tour. All of our self guided tours of Iceland include a detailed map and itinerary plan of your desired route, as well as pre-booked accommodation. We'll even organize your car hire at the airport, guaranteeing a hassle-free trip! 
Thanks to our wealth of local knowledge, Arctic Adventures' itineraries include an abundance of hidden gems as well as the most popular natural attractions in Iceland. And the best thing is that there's no hidden costs or surprises, as the total cost is displayed as the advertised price.
Why Choose a Self Drive Tour?
The biggest reason to choose a self drive tour is the independence. Although the itinerary is especially prepared to save on costs and show you the greatest sights, you can still make a self drive tour your own. Go at your own pace and see the things you really want to see. Self drive tours are also a great option for families who would rather enjoy each other's company than be with a tour group.
The Advantages of an Iceland Guided Tour
For tourists who are nervous about driving in Iceland or simply want to hand the reins over to someone else, a guided tour is the best option.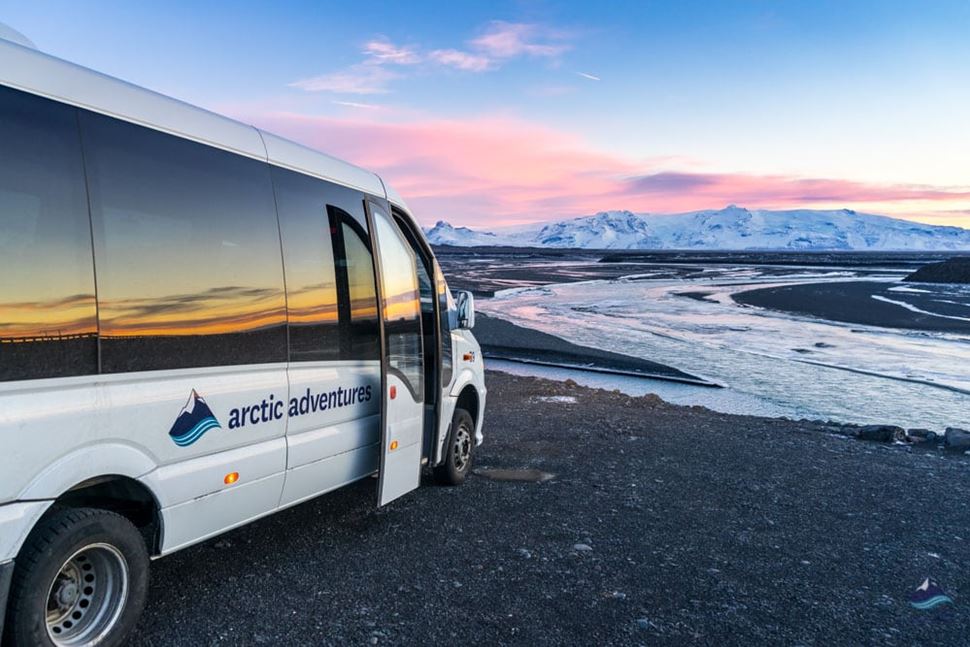 Driving in Iceland, especially during the winter, can be challenging, and even more so for people who've never driven in snow or ice (not to mention on the wrong side of the road!). The harsh Icelandic winters make it surprisingly easy to get stuck or break down while driving if you aren't careful, so caution is advised.

An Iceland self drive tour in summer is a less nerve-wracking option. However, drivers still have to watch out for Iceland's native sheep, who love crossing the roads at a moment's notice.
Faced with this scenario, it's always a good idea to join a guided tour and let someone else worry about the driving.
All About Driving in Iceland
Laws and Regulations
The standard speed limits in Iceland are:

30-50 km/h (18-31 mi/h) within cities and other populated areas

80 km/h (50 mi/h) on gravel roads in rural areas

90 km/h (55 mi/h) on paved roads.
Like in most European countries, cars in Iceland are driven on the right side of the road. Iceland's police force enforces a zero-tolerance policy when it comes to drunk driving and seat belts must be worn at all times.
In addition, drivers are not permitted to use their cell phone, unless connected to a hands-free device, while driving. As is customary in most European countries, car headlights must be kept on at all times, even during daylight hours.
Drivers shouldn't stop in the middle of the road, no matter how beautiful the landscape is. If you want to take a picture of Iceland's breath-taking scenery, find a safe space to pull in and park before doing so.
If driving at night, try to not to get too distracted by the wonderful Northern Lights. If you want to watch the lights dancing and flickering above, make sure to pull in, park and put on your hazard lights to alert oncoming traffic.
Throughout Iceland, off-road driving is strictly forbidden as it destroys the environment and natural landscape. Car insurance providers will not cover you if you crash or damage your rental car while driving off-road. In addition, the fine for driving off-road is anything up to $5,000.
Iceland's Road System
Many of the top Icelandic tourist attractions are located along the Ring Road or other paved roads. The main roads are accessible with a regular car, so there's no need to hire a 4WD vehicle.
During the summertime, more attractions can be accessed with a 2WD rental car than during winter because the weather conditions aren't as harsh.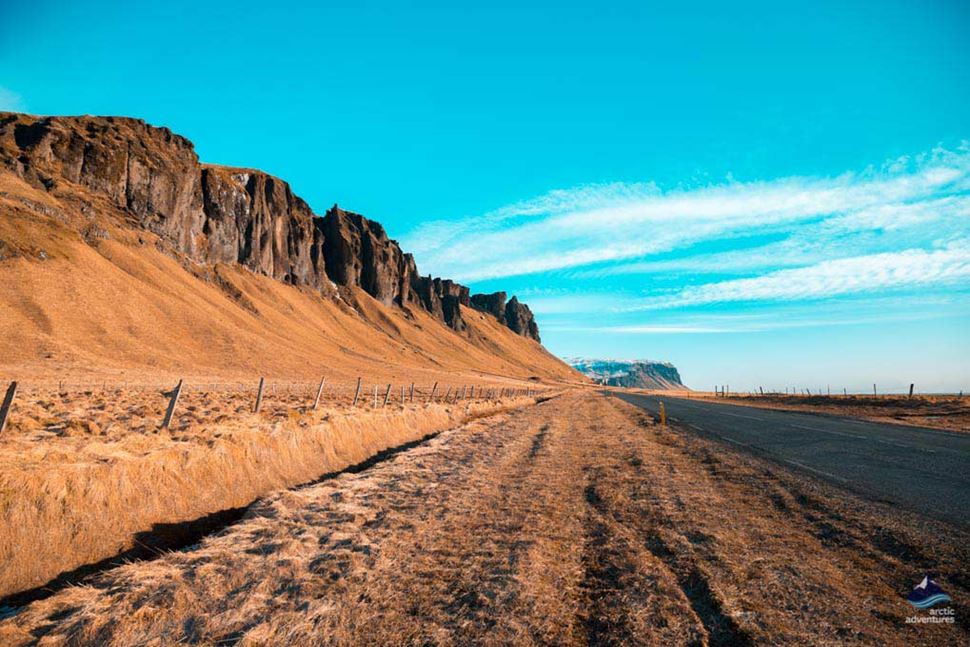 As mentioned previously, Iceland's weather is very changeable. Roads can close at any time due to floods, snowstorms or really bad weather. It is possible and highly recommended to check the road conditions at any time on the official Icelandic roads website or by calling 1777.
There are three different types of roads Iceland:
F-roads are strictly forbidden for regular cars and can only be accessed with an off-road vehicle. These roads are mostly located in the highlands and are extremely difficult to drive on. F-roads are usually closed during the winter months, but generally reopen at the end of June.
Iceland's Varying Weather Conditions
Weather conditions can be checked out on the Icelandic Meteorological Office website, which is the most accurate weather forecast available. The website's different maps display temperature, wind speed, precipitation and even avalanche forecasts.
There is an old Icelandic proverb that says, "If you don't like the weather in Iceland, just wait for five minutes." This proverb is surprisingly accurate. Based on our personal experience, it's possible to have hail, sunshine, rain and snow within a single day.
Up until June, the weather can be unstable and unpredictable, making it hard to know what to wear in the morning. That is why dressing in layers is always advised. If it is too hot, take off a layer and if it is too cold, put on another one.
(Please see our guide to dressing for Icelandic weather for more tips)
Another challenge drivers often face while touring the country is the sun. Indeed, it is quite easy to be momentarily blinded by the sunshine, as the sun sits low and tends to stay that way for hours on end. This is especially true during the few hours of sunshine we get during winter, and even at night during the summer, when we enjoy the midnight sun.
 Sunglasses are a must when it comes to driving in Iceland. Who would have thought?
Other Precautions to Take on the Road
Many types of Icelandic animals are present on the roads around Iceland, such as arctic foxes, reindeer, birds, horses and a lot of sheep! Indeed, Iceland's sheep are released from their farms in June and are allowed to wander the country for a few months, so please take extra care when driving in summer.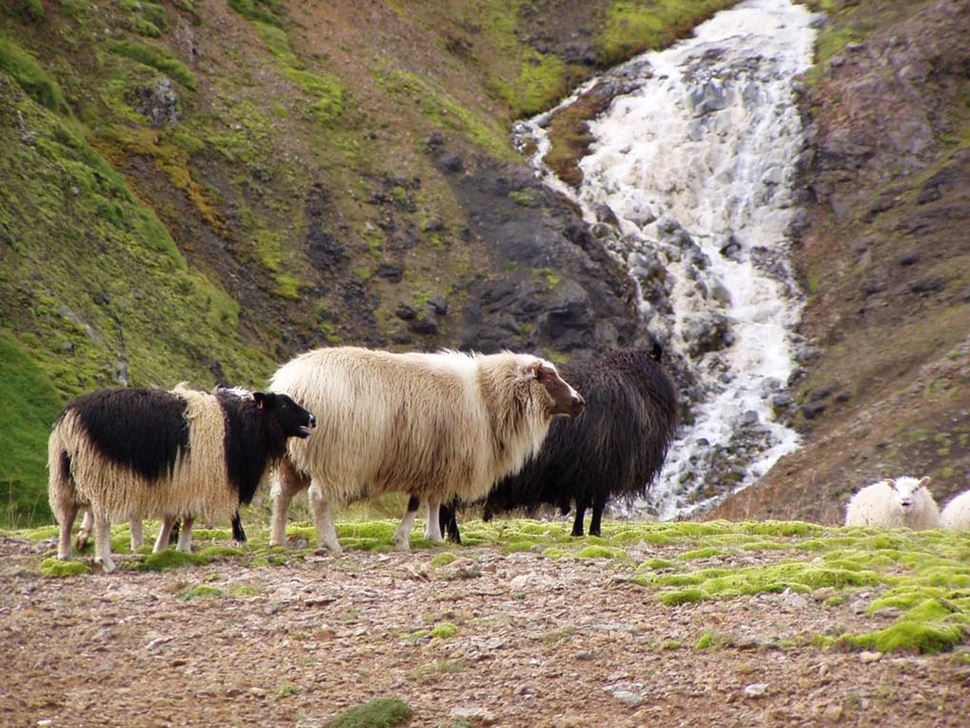 It's only in September that the sheep are rounded up, thanks to the help of horses and shepherd dogs, and returned to their owners.
While the practice may sound strange, it's actually a really festive occurrence, which tourists and locals alike enjoy and celebrate. With this in mind, never exceed the speed limit and always be prepared to stop if something dashes out onto the road.