Hornstrandir is a magical hiking area and nature reserve at the northernmost point of the Westfjords in Iceland. It's famed for its incredible mountain scene, splendid views, authenticity and being home to the only native mammal in Iceland, the Arctic Fox. Go on a Hornstrandir hike to see all the beautiful nature the area has to offer!
Hornstrandir has not been inhabited since the 50s. It was abandoned social change which occurred during World War II and has since then mainly been obtained by the Arctic Fox.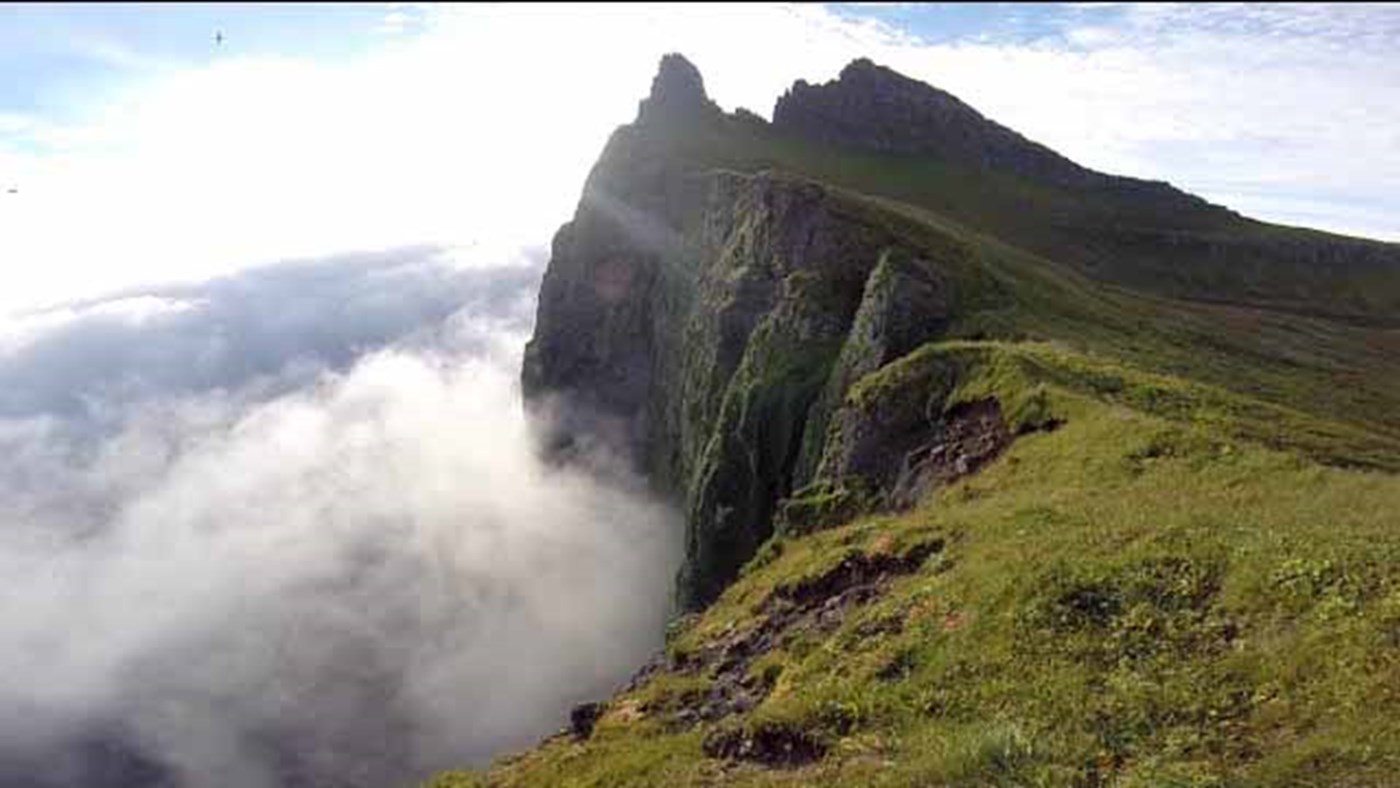 Up until that time farmers had taken on the challenging of trying to keep their farms in the steep mountains and difficult terrain mainly resulting in a lot of fishing and hunting of birds.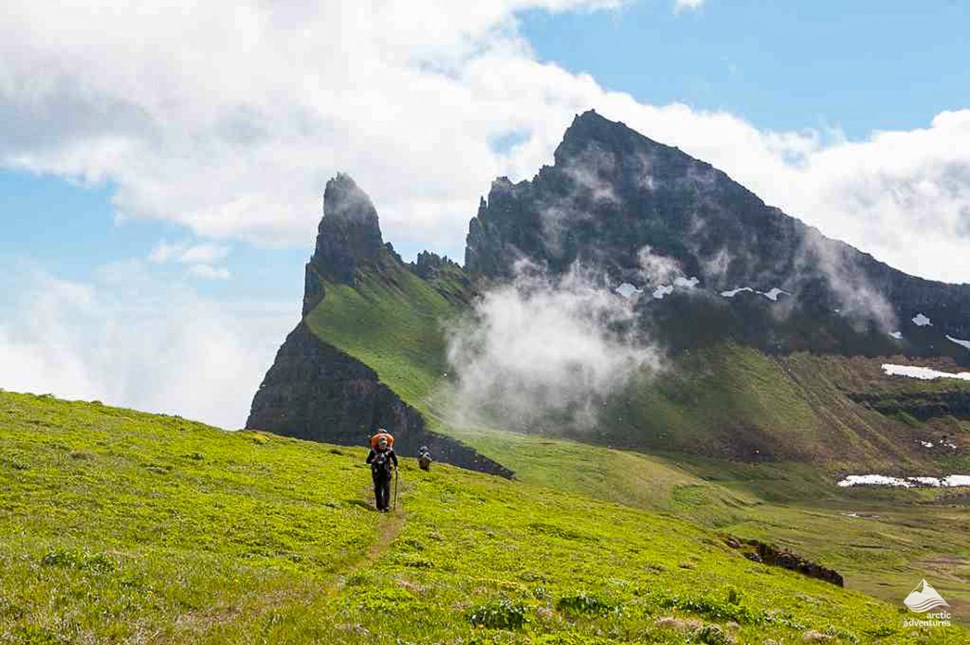 Hornstrandir became an established Nature Reserve in 1975. At that time the area had already made its place on the hiking scene in Iceland and truly treasured by anyone who visited. Hornstradir hikes are hugely popular.
In total, the area covers not only the Hornstrandir region but also a part of the Grunnarvikurhreppur district and a part of the Jokulfirdir fjords. The total area covers 580 square kilometers (220 square miles).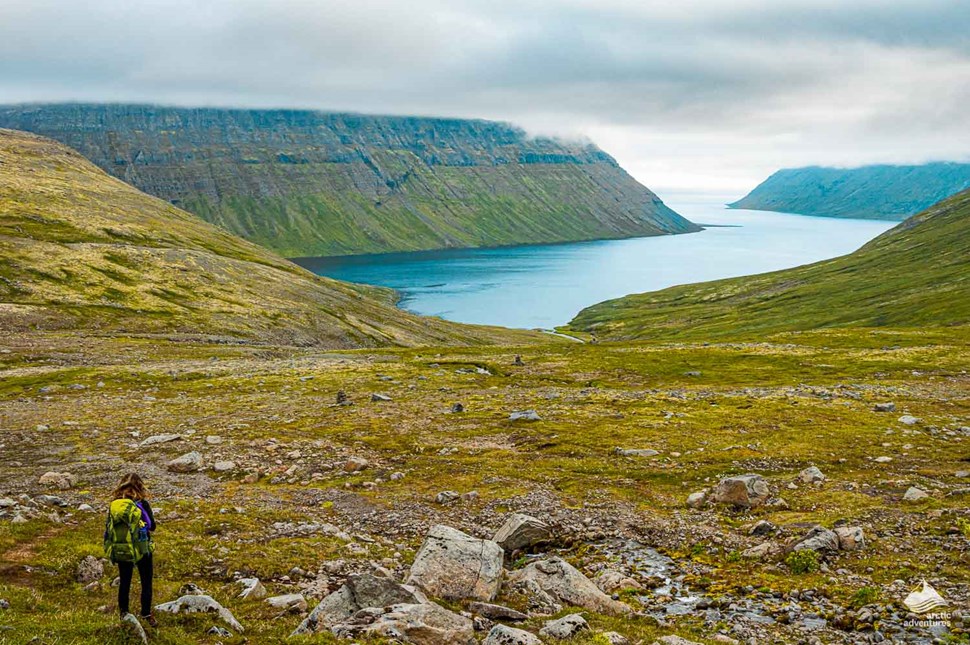 In Hornstrandir you will find the most dazzling flora and fauna with over 260 different species of flowering plants and ferns. Many of these plants are unique to the area! One of the reasons why the plants blossom so well in Hornstrandir is that the area has been devoid of grazing animals for several decades.
The primary factor that made farming in Hornstrandir different from that of other parts of the country was the struggle with the bird cliffs. The cliffs were an important source of food, but their utilization was hazardous.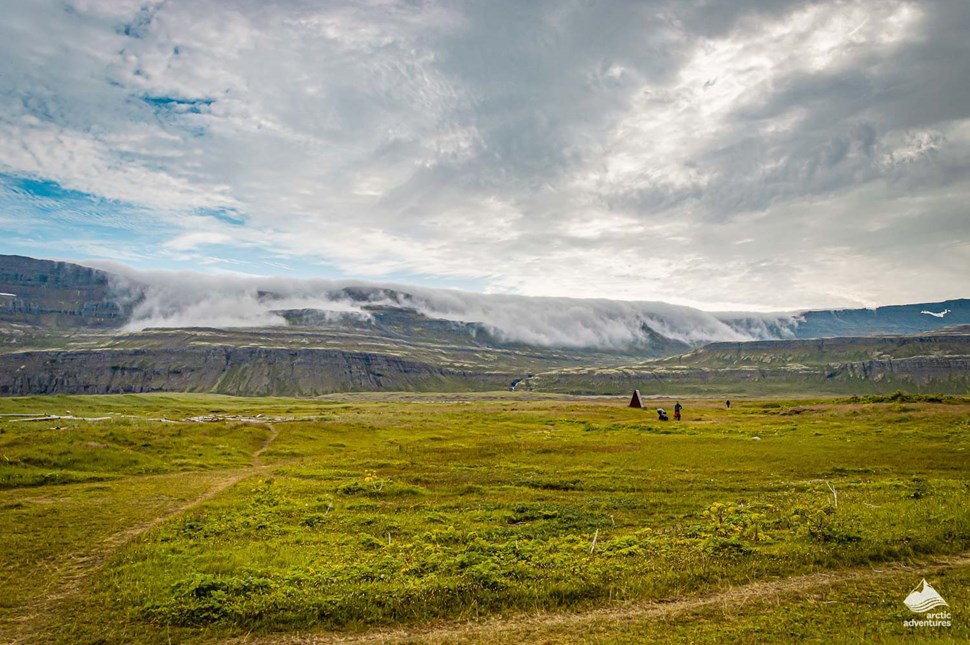 The area has two of the biggest bird cliffs found in Europe's but its three main ones are Hornbjarg, Hælavíkurbjarg and Riturinn. The largest cliff is Látrabjarg found at the Western side of the Westfjords. Over 30 different bird species nest in the area including arctic terns, puffins and black guillemots!