Why Go Skiing in Iceland?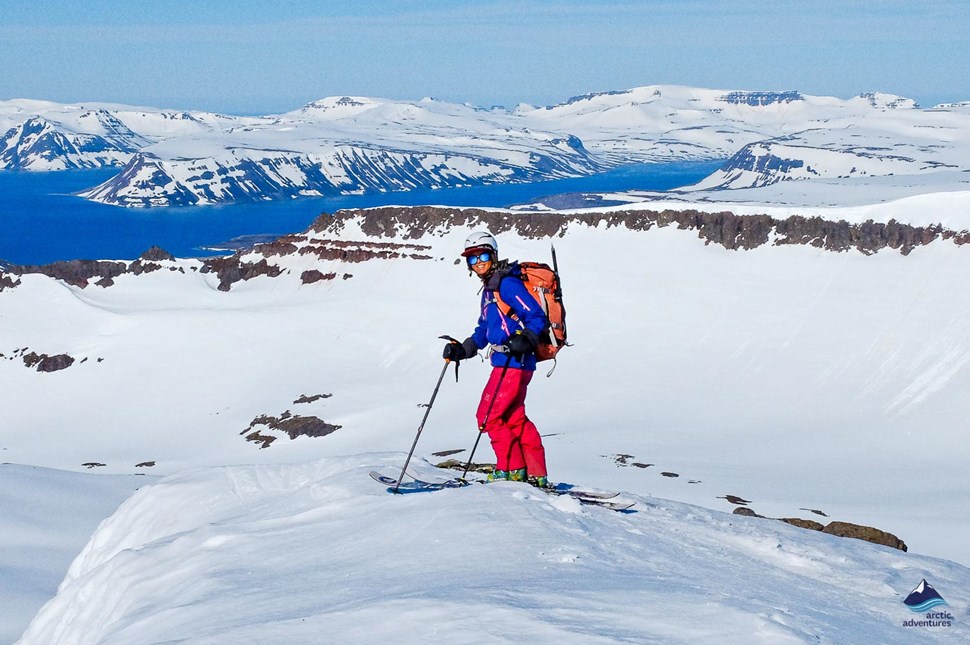 Strap on your skis. The ski wonderland you've been searching for is real. 
With its otherworldly landscapes, Iceland is rapidly becoming a popular skiing destination. But let's be real: skiers don't go to Iceland solely for downhill skiing. They are there for fantastic backcountry skiing and ski mountaineering opportunities. And, of course, for the jaw-dropping scenery. 
When skiing in Iceland, everything is about exotic nature. Soak up views of glaciers, volcanoes, mountains, and fjords. It's Iceland's great blessing that when it comes to skiing terrain and scenery, no two destinations are the same. Best of all, you won't find the crowds common in other popular skiing resorts.
Where to Ski in Iceland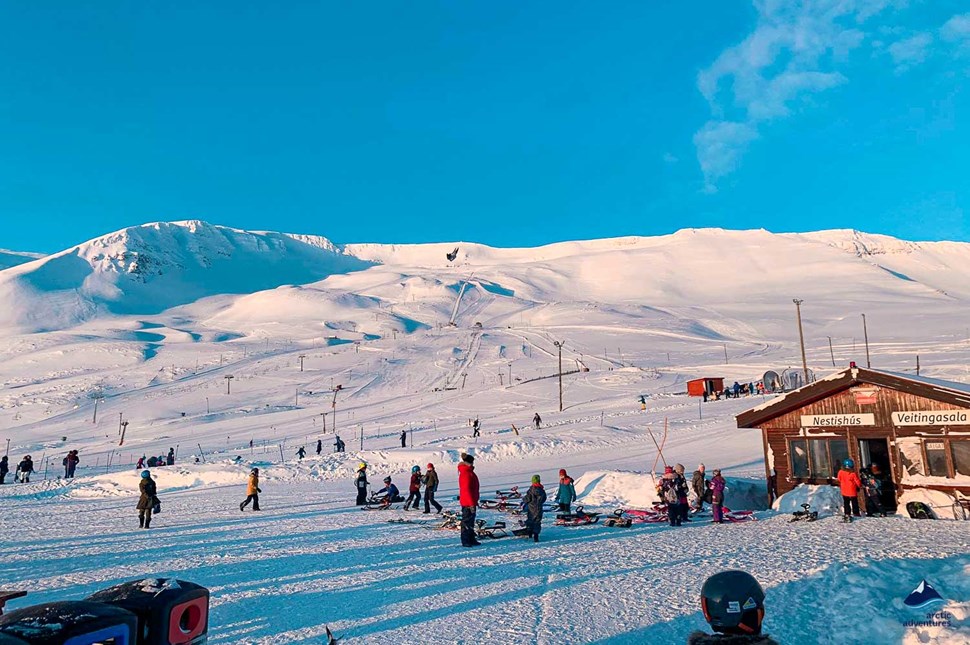 From north to south, great ski resorts stretch across the country. Some are more popular while others are yet to be discovered. You'll find great skiing and snowboarding places around Reykjavik, Akureyri and Troll Peninsula in North Iceland, and in the Westfjords. 
For your convenience, find the best ski resorts in Iceland below. 
Bláfjöll Ski Resort, located outside Reykjavik, offers classy downhill skiing grounds and cross-country tracks for beginner and intermediate skiers, complete with ski lifts and graded runs. The resort also has a ski rental and a skiing school on weekends.

Hlíðarfjall Ski Resort, located in Akureyri in northern Iceland, is Iceland's biggest ski field and lures winter sport-lovers from beginners to experts. The resort's longest run is over 2.5 km with a 500m vertical drop. There you'll find 23 alpine slopes, ski cafes, a ski rental, and a ski school. Want to try your hand at Nordic skiing in Iceland? The resort also offers cross country skiing trails.
Dalvik Ski Resort

 

is another great skiing venue in northern Iceland. Though smaller than Hlíðarfjall, it's known as the capital of skiing in Iceland. Many local athletes who later participated in the Winter Olympics started on these exact tracks. There you'll find a range of runs suitable for all skill levels as well as off-piste trails. The nearby Troll Peninsula (Tröllaskagi) offers thrilling heliskiing opportunities.
Isafjordur Ski Resort, located in the Westfjords, is a great place for those who want to escape the city buzz. The remote resort is popular for its world-class backcountry skiing, where you can enjoy untouched trails with no tourists in sight. If you're looking for the best alpine ski touring in Iceland, then Isafjordur is for you. Expert skiers will love the tall slopes, among the steepest in the country.
The Westfjords: A Skier's Paradise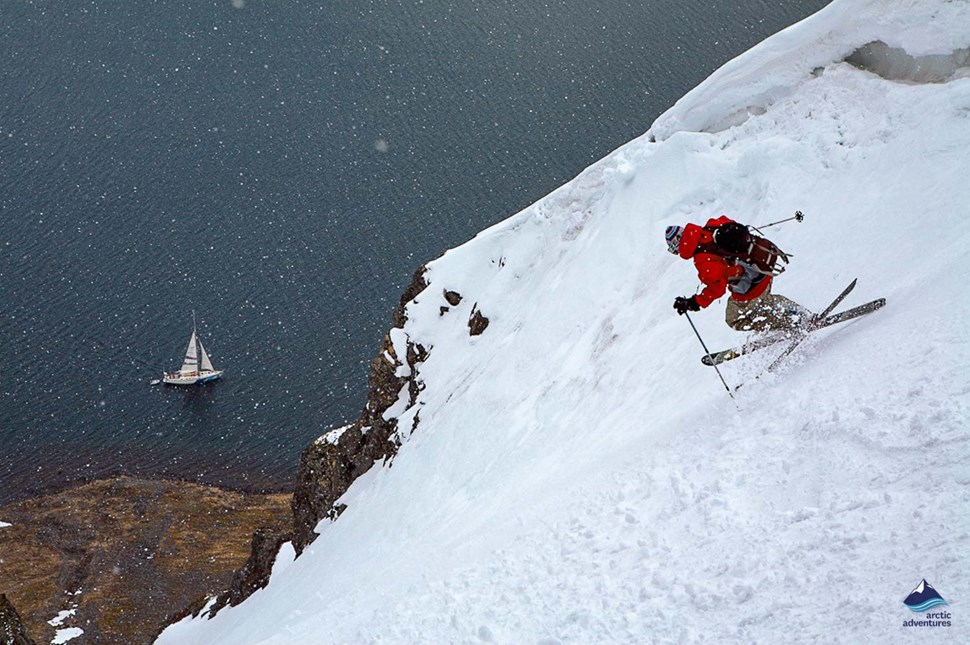 Looking for a wild backcountry skiing adventure? Venture to the secluded Westfjords of Iceland. With breathtaking fjords, rarely seen peaks, and literally untouched slopes, the region is a skier's dream come true. We don't exaggerate the region's appeal. We don't have to.
Check out this ski dreamland for yourself on our 6-Day Skiing in Iceland Adventure Tour. Together with an expert guide, swish down slopes accessible only by boat. Just don't tell anyone else about this place! We want it to ourselves.
Best Time to Ski in Iceland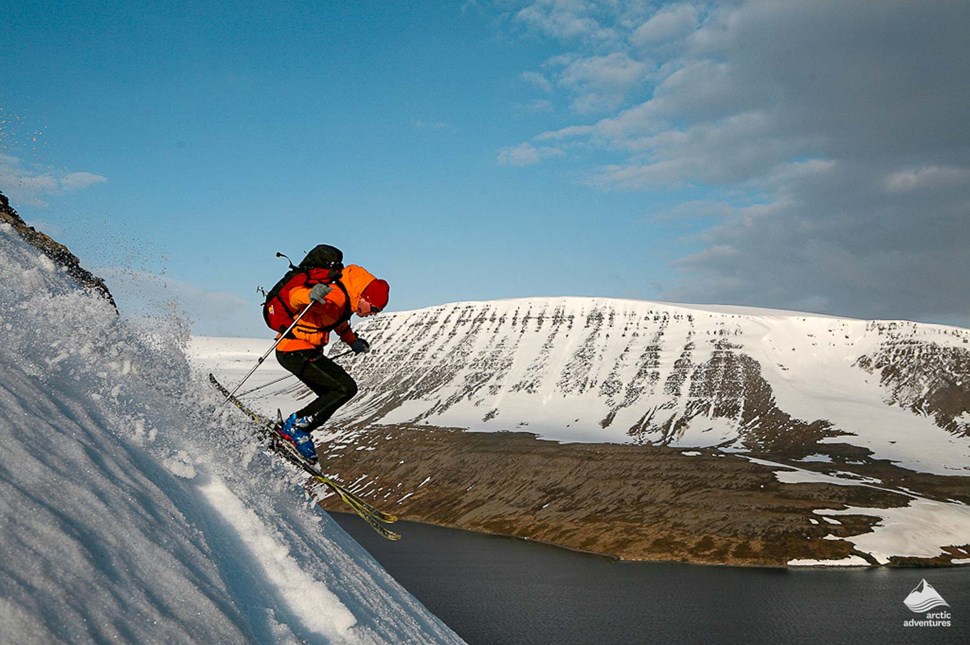 Iceland skiing season takes place from December to April, though the best snow conditions are from February to early April. Whether you want to ski under the glow of the Northern Lights or enjoy spring-time skiing, Iceland has got you covered.
Different times of the year offer different skiing experiences. Discover the benefits of different months of the ski season and decide for yourself.
Skiing in Iceland in December

 

is a great family adventure. The ski season has just started, offering fresh skiing grounds, plus you'll get to enjoy all the Christmas festivities.
What to Wear Skiing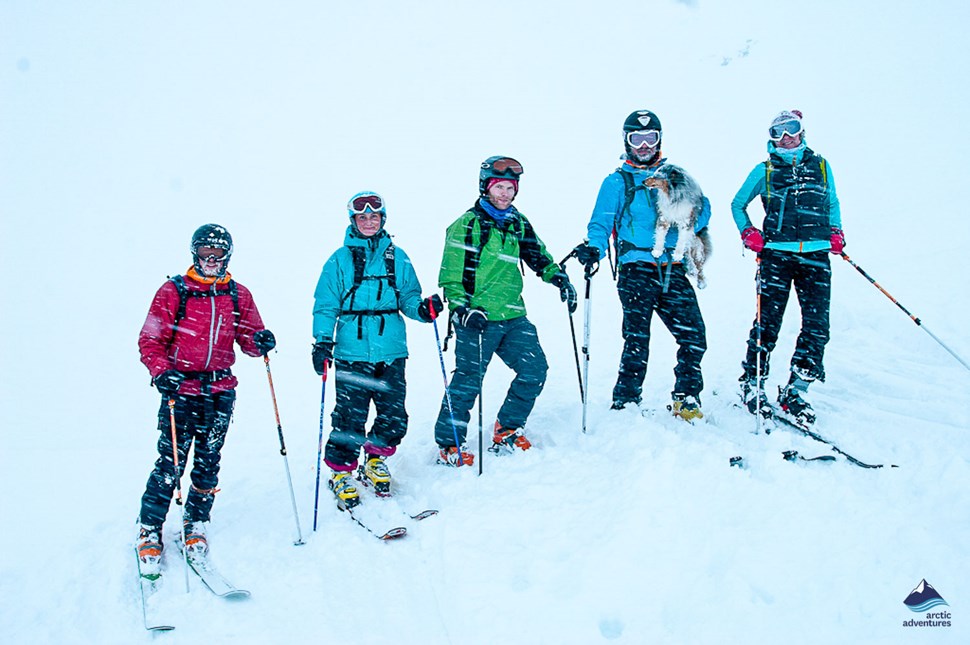 You're about to embark on an unforgettable skiing trip in Iceland, one of the world's trendiest destinations. But Iceland is famous not only for its marvellous landscapes but also for its unpredictable weather. You can expect to experience strong wind, snow, and sunshine all in one day!
To make the most of your adventure, it's essential to be prepared. After all, the last thing you want  is an unpleasant experience because your clothes aren't warm enough. Make sure to dress in layers, as this will allow you to easily control your body temperature.
Here is a handy packing list:
Wool or fleece thermal underwear (avoid cotton as it takes long time to dry)

Wool or fleece mid-layer

Waterproof jacket 

Waterproof ski pants

Ski boots

At least 2-3 pairs of skiing socks (wool or synthetic)

Sunglasses, sunscreen and chapstick

A scarf

A hat 

Waterproof gloves