FAQs ABOUT HELICOPTER TOURS OF ICELAND
If you get goosebumps every time you see the mind-blowing aerial footage from Iceland, you may suffer from a rare disease that we call 'helicopter wanderlust.' This unique condition involves an irresistible urge to experience flying over steaming volcanoes and staring deep down into the Earth's belly.
You probably feel an overwhelming curiosity about what it is like to land on top of a glacier in the middle of nowhere or what a hundred-meter-tall waterfall looks like from above. Perhaps you have even caught yourself wondering how long it would take to fly over the largest lava field on the planet.
If you have come down with a case of helicopter wanderlust, you probably spend a lot of time imagining what the rifts between the continents and freshly formed steaming lava fields look like from a bird's eye view.
If these symptoms sound familiar, it is time to make your dream come true. There is no better place to go on a helicopter tour than Iceland! Find out all there is to know about our tours below.
WHY IS ICELAND THE BEST PLACE ON EARTH TO GO ON A HELICOPTER TOUR?
There are plenty of amazing things to see and do on our planet, but Iceland is a compact wonderland. In just one short tour, you will be able to see natural wonders that rarely occur in one single area anywhere else in the world. All of these attractions can be seen on this little island - so what are you waiting for?
Stunning volcanic craters
Fierce geothermal fields with erupting geysers
Spectacular 50 to 100-meter (164 to 328 feet) tall waterfalls
Otherworldly lava fields which include some of the largest ones on Earth
Dramatic ocean coasts with black sand, hair-raising sea arches, and cliffs
Thrilling glaciers along with glacial lakes and floating icebergs
Shocking, expansive fissures in the ground
A breathtaking network of curving rivers
Narrow fjords
Vibrantly green landscapes
Captivating backcountry and agricultural areas
One of the smallest and most colorful capital cities in the world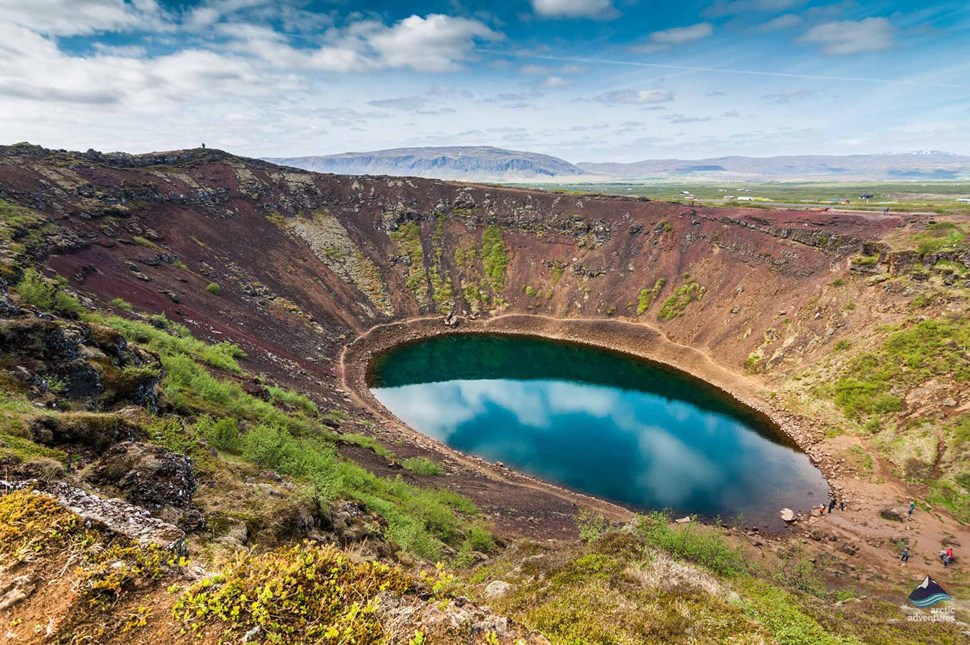 WHAT ARE THE BEST HELICOPTER TOUR OPTIONS IN ICELAND?
There are plenty of options available for those who wish to explore Iceland from above. The lengths of our helicopter tours range anywhere between 20 minutes and 7 hours, meaning you're sure to fit one in no matter how long you're spending on the island. Choices include the shorter and cheaper Reykjavík helicopter sightseeing tours, the somewhat longer geothermal and glacier landing tours, as well as the half-day and day-long extended superior tours and expeditions that take you to Iceland's most thrilling natural attractions with several landings.
Helicopter Tours over Reykjavík (20-50 minutes):
You can explore the vibrantly colorful cityscape of Reykjavík, the world's northernmost capital, from the air with just a short tour. Reykjavík sits on a small peninsula and is surrounded by wondrous scenery that provides an idyllic backdrop to this peaceful little town.
Fire and Ice Tours: Volcanoes, Geothermal sites and glaciers (1-3 hours): 
The land of fire and ice is full of contrasts. From above you will have the best perspective from which to admire the extremities as they coexist.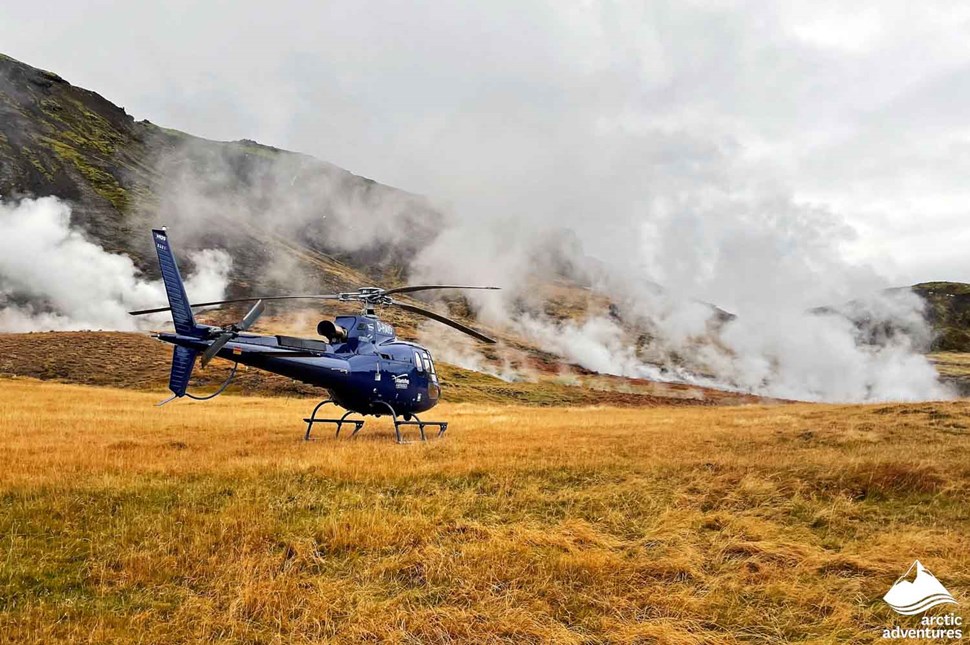 Steam rising up from a geothermal site in the middle of a glacier. Black lava flows stretch over the colorful landscape. A vibrantly green mountain towering in the middle of the black desert and hot springs bubbling in a snowfield. Seeing all of these extraordinary natural phenomena from a helicopter is something that everybody dreams of!
Essential Iceland Tours: All of Iceland's best natural wonders (4-7 hours): 
Iceland may be a small country, but there is so much to see! If traveling by car, visiting the most beautiful highlights could easily take many days. Meanwhile, in a helicopter, you can travel over a vast area in a short amount of time, allowing all of the most attractive sights to fit in just one exhilarating tour. You'll skip the traffic and get the best views of some of those attractions at the top of your bucket list!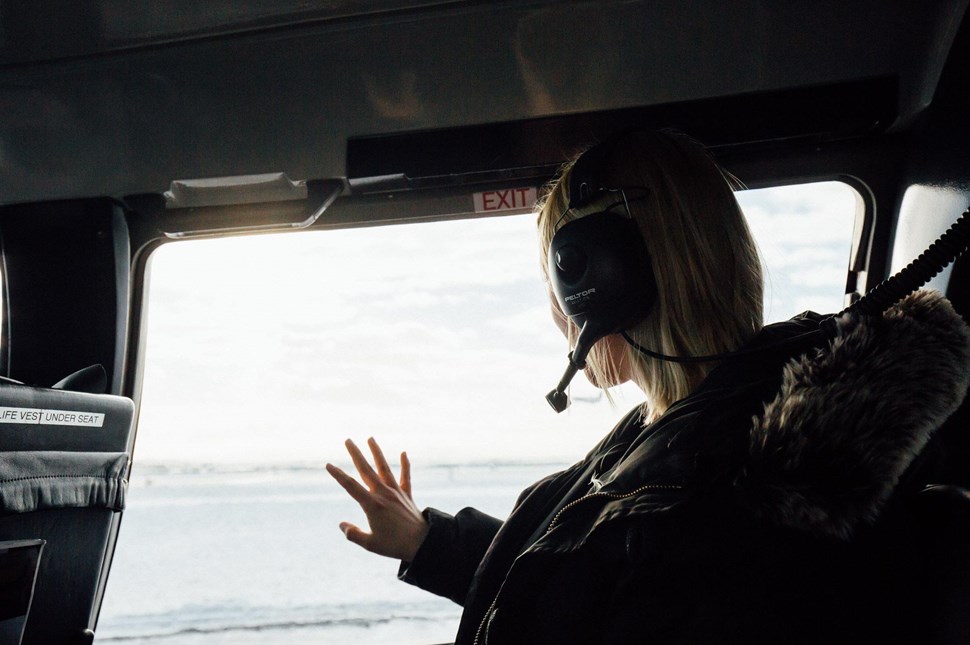 This is not only the most time-effective way of exploring Iceland but also ensures the most mind-blowing views and the greatest adrenaline boost whilst you sit comfortably and glide through the air.
You can also access areas that are unreachable from the ground, such as over volcanoes or the most deserted parts of the Highlands. The absolute superior experience of leaving the crowds and the beaten roads behind will definitely leave you speechless!
WHAT DO I NEED TO KNOW BEFORE BOOKING A HELICOPTER TOUR IN ICELAND?
If you're new to helicopter tours, Iceland, or both, here's everything you need to know.
Volcanoes
You may be wondering if there is a chance of seeing a volcanic eruption in Iceland. At the time of writing (May 2023), there are no erupting volcanoes in Iceland. We do, however, have eruptions every 4-5 years on average, with several volcanoes due to erupt at any time.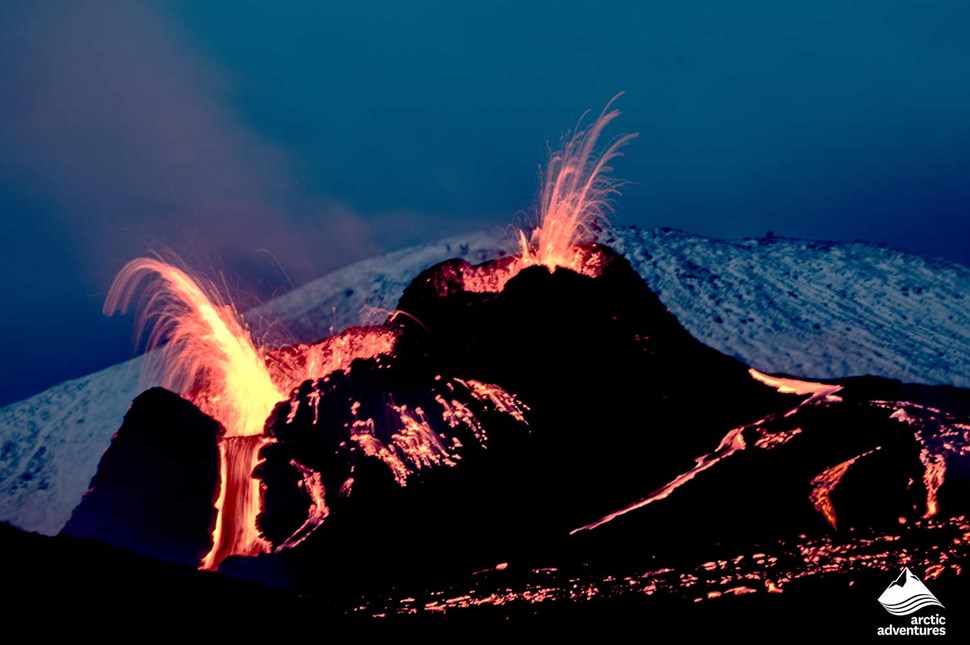 The most recent volcanic eruption occurred in the Reykjanes peninsula in August of 2022, which visitors flocked to visit by air and foot. There are helicopter tours that take you to these freshly formed, still steaming, hot lava fields.
Eruptions are unpredictable, and there can be no guarantees that you'll see a live volcano on your visit. When the next eruption does happen, we will keep you updated on our blog and social media pages (Facebook, Instagram, Twitter). So stay tuned!
The Weather
The weather in Iceland is notoriously unstable. Helicopter tours may get canceled for poor visibility due to dense fog or low clouds, which is for your safety and in your best interest. Extremely gusty winds, heavy rain, or snow can disrupt our plans as well.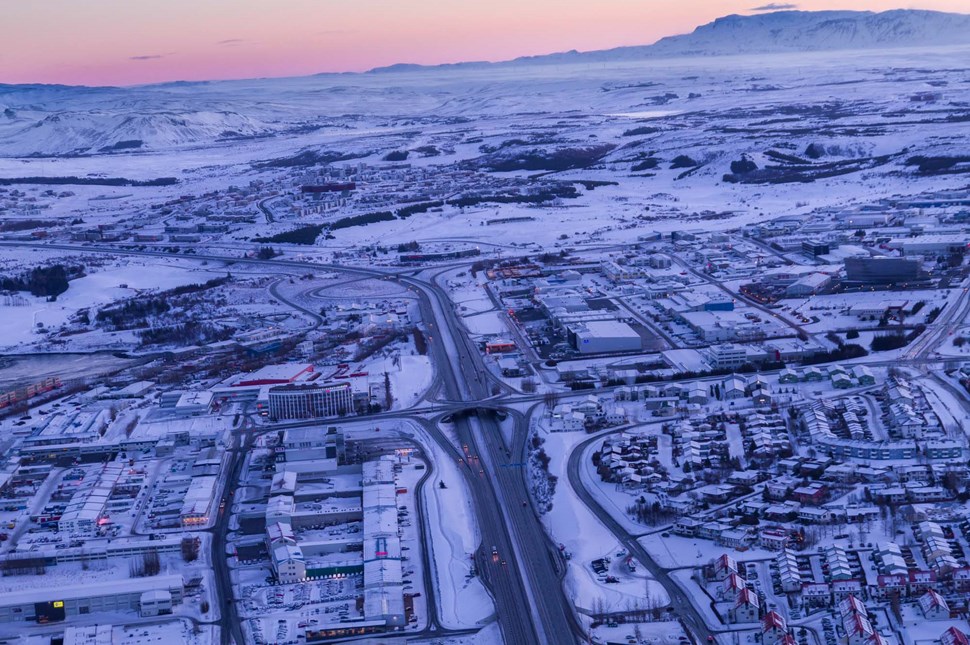 However, the temperature has no effect on flight conditions as helicopters are equipped with both heating and air conditioning. The light rain that does not affect visibility is not a problem either.
Tour Departures
There are no scheduled departure times in general. To find the departure time for the day of your tour, we will contact you shortly after you book. The helicopter tours depart from the domestic airport in Reykjavík. The airport is located a few minutes by car from the downtown area.
WHAT TO WEAR ON A HELICOPTER TOUR IN ICELAND
Dressing warmly is quite important when joining a helicopter tour. The need for warm clothing isn't just because you might get cold during the stops, but also because you might get cold during the ride. The majority of the helicopter's passenger area is made from glass to increase the quality of your experience and to make the views that much more amazing. But the downside to this is that the internal heating isn't as effective in those areas. When dressing keep in mind: layers, layers, layers - and then just enjoy the ride!
WHAT HAPPENS IF MY HELICOPTER TOUR IS CANCELED?
As weather conditions are beyond our control, some flexibility is required when booking a helicopter tour. If the conditions are poor and your flight is canceled, you can either request a full refund or reschedule your flight for another day at no additional cost.