ABOUT MULTI-ACTIVITY COMBO TOURS
Iceland is compact, so combining two different activities in one day is easy. Here it is possible to go sightseeing on the Golden Circle for one half a day and go snorkeling for another half. Mix and match the activities that you like the most! 
Why should you choose combo tours? 
It includes two different activities, allowing you to

do more in one day

;

Getting two activities at once

is cheaper

than getting them separately;

It allows you to move through Iceland

hassle-free

. You enjoy Iceland while we take care of the rest;
All these trips include all the necessary transfers between the activities.
SIGHTSEEING COMBO TOURS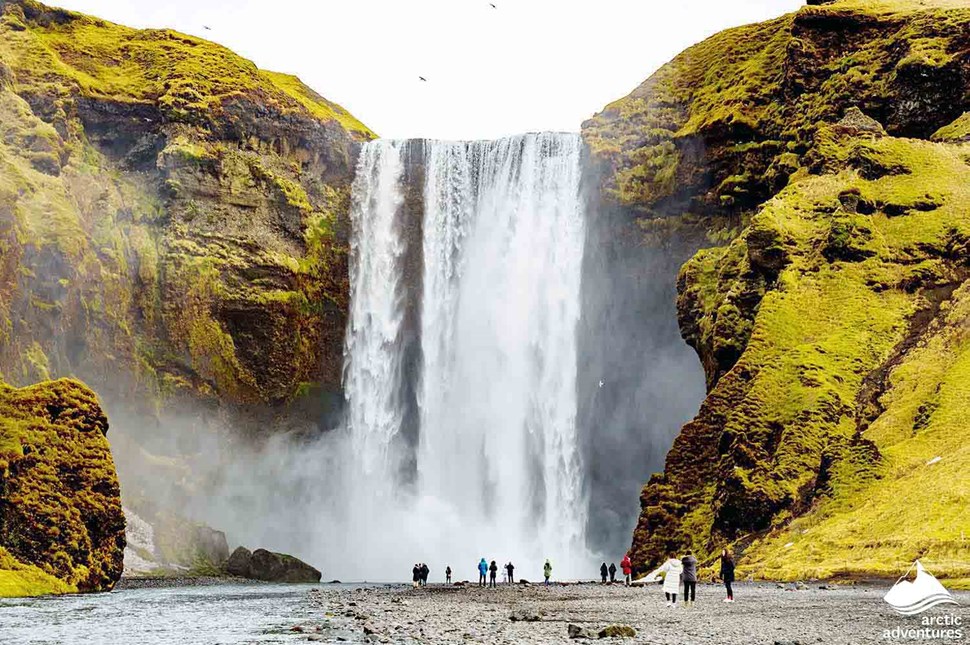 Sightseeing is probably one of the best activities in Iceland. There are lots of places you can go sightseeing in Iceland, but probably the most popular ones are South Coast and Golden Circle. South Coast is renowned for its majestic waterfalls, glaciers, and the Reynisfjara Black Sand beach. Golden Circle is famous for its three main attractions - Thingvellir National Park, Gullfoss Waterfall and Geysir Geothermal Area. 
You can combine sightseeing on Golden Circle and South Coast with lava caving, river rafting, snorkeling, glacier hiking, whale watching, snowmobiling, or Northern Lights watching.
GLACIER HIKING COMBO TOURS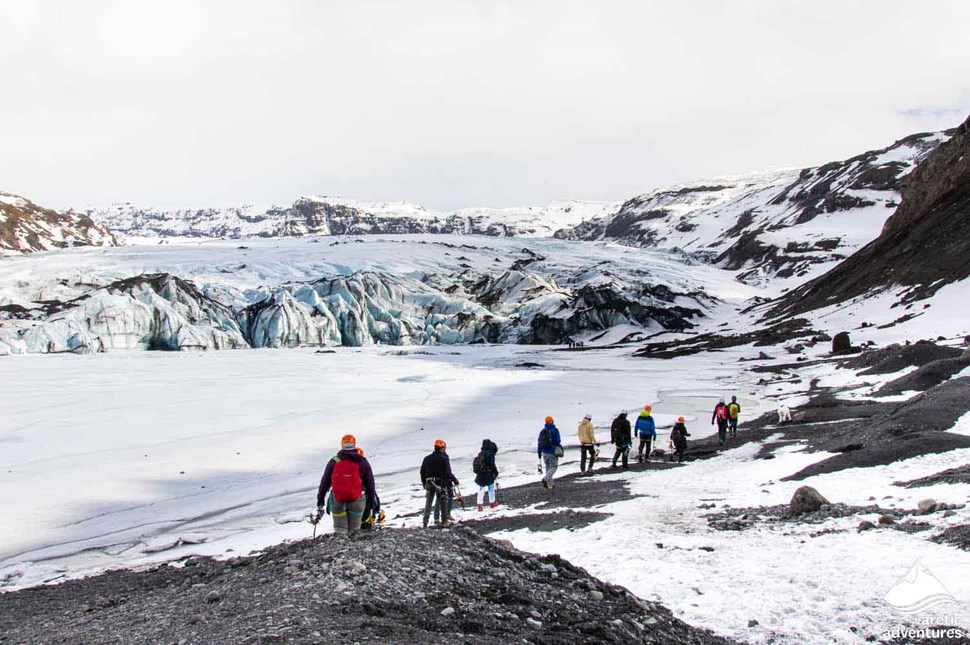 Iceland is one of the few places on the planet where you can go glacier hiking. There are several places in Iceland where you can do that — from majestic Vatnajokull, the biggest glacier in Europe, to Solheimajokull in the south of Iceland. You can try out ice climbing in both those locations as well. When in need of adventure, check out the glacier hiking and ice climbing combo on Solheimajokull glacier or this exclusive glacier hiking and ice climbing experience in Skaftafell.
Combine your glacier hiking experience with sightseeing, ice caving, or Northern Lights watching. Also, you can always admire the incredible glacier lagoons located next to the glaciers.
SNORKELING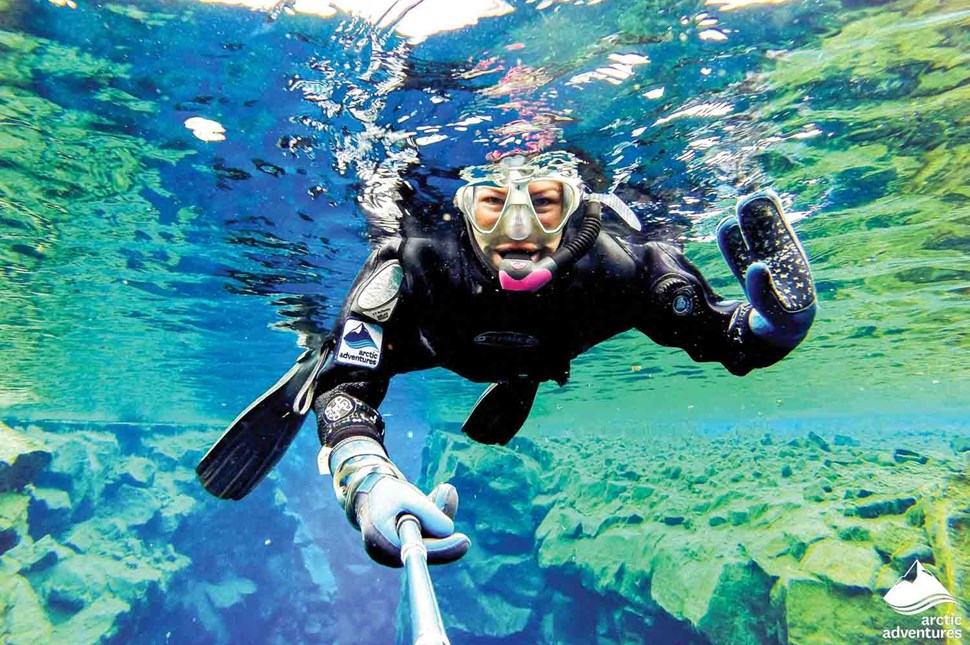 Snorkeling in Iceland, and especially in Silfra, is one of a kind experience. It is the only place in the world where you can actually snorkel or dive between the two tectonic plates! Silfra fissure is the result of two tectonic plates, North American and Eurasian, drifting apart. Not many people can say they went snorkeling between the two continents, but after a visit to Silfra, you can! 
You can combine your snorkeling at Silfra adventure with lava caving, horse riding, or sightseeing on the famous Golden Circle.
LAVA CAVING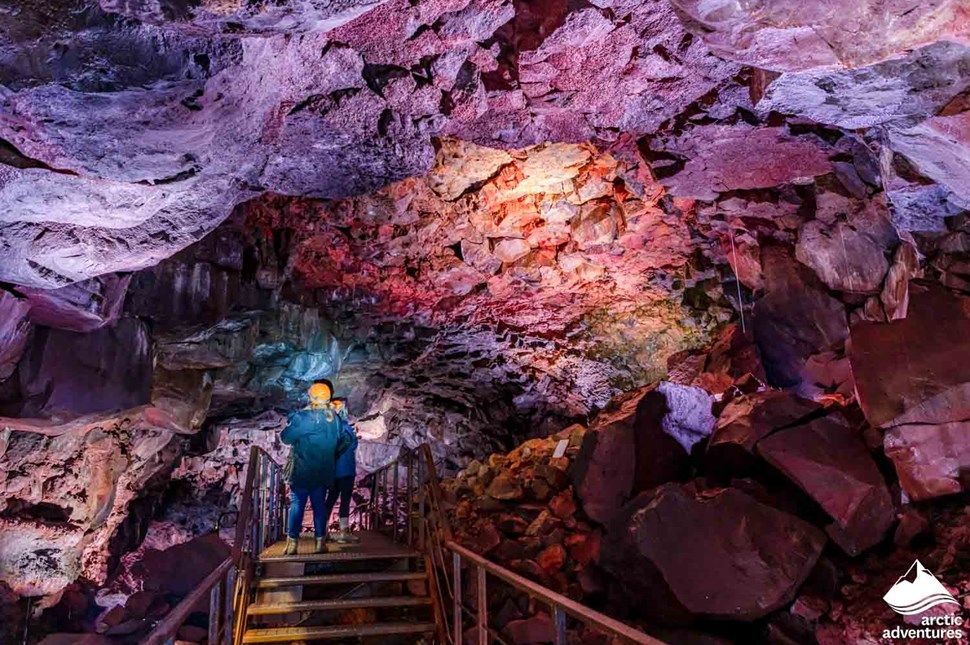 Lava caves are one of the unique things you can see in Iceland. The long underground tunnel formed after numerous volcanic eruptions took place on the island. These lava tunnels hide rich geological history and plenty of opportunities for exploration. 
Combine a lava caving tour with snorkeling, ATVs, horse riding, or a Golden Circle tour to make your day even more thrilling and full of adventures!
HORSEBACK RIDING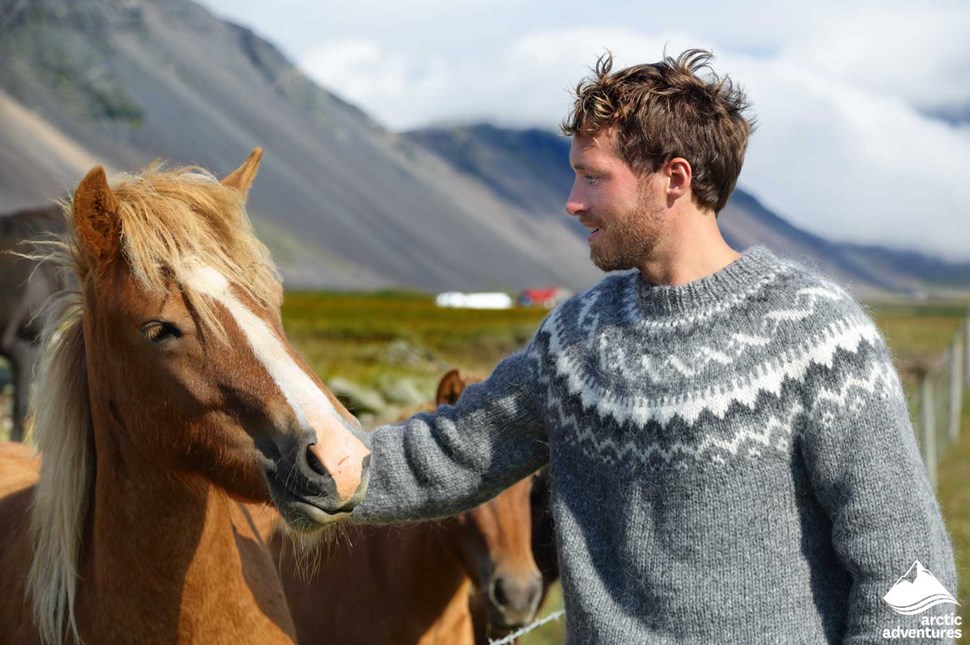 Riding on the back of the traditional Icelandic horse through the spectacular landscape is probably the unique way to experience Iceland. If you haven't met the Icelandic horse, we assure you they're probably the friendliest creatures you'll encounter. Locals love them too. Iceland, a country of only 300,000 inhabitants, holds a population of around 80,000 horses. Sweet, sturdy, and incredibly intelligent are the right words to describe these amazing creatures. Join the horse riding tour, and you'll find out by yourself!
Combine your horse riding tour with snorkeling, lava caving, or ATVs to maximize your experience.
SNOWMOBILING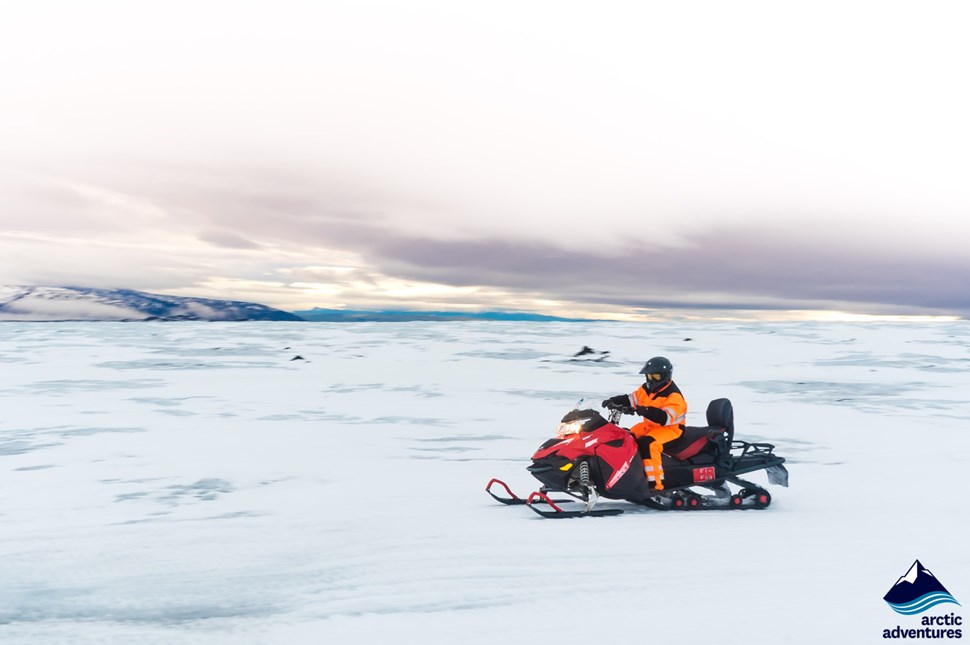 Snowmobiling in Iceland is an unforgettable and thrilling adventure. Drive on the glacier top with nothing but glistening ice as far as you can see. This is an experience you won't likely forget. We offer exciting snowmobiling tours on the Langjokull glacier in Iceland.
Combine your snowmobiling adventure with ice caving or a Golden Circle tour for an extraordinary, adventure-filled day in Iceland.
WILDLIFE WATCHING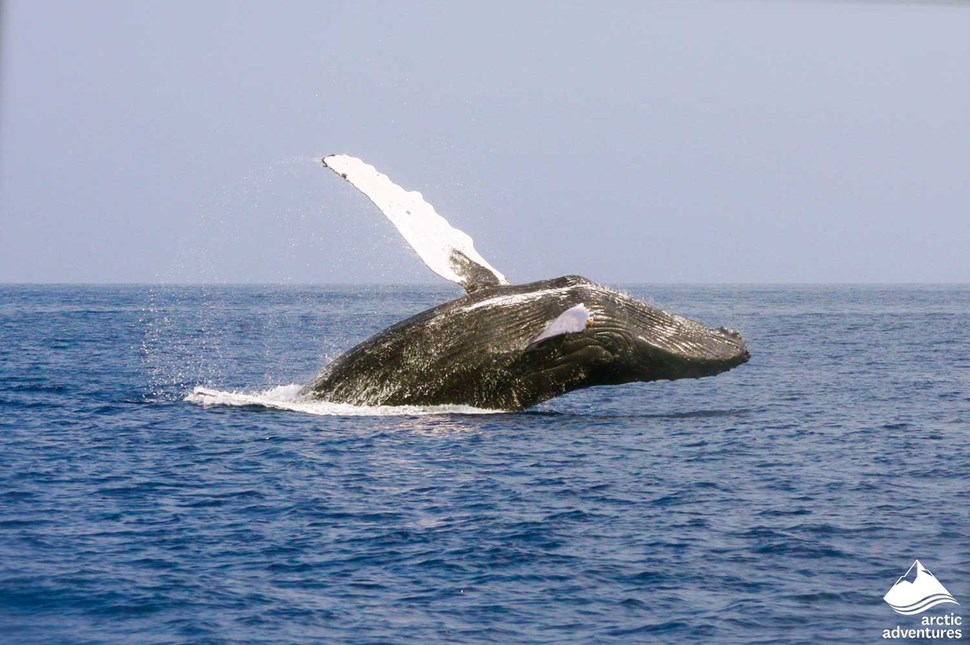 Iceland is home to not only amazing scenery but also remarkable wildlife. During the various wildlife watching tours, you can encounter wild animals, such as arctic fox, mynx, whales, or the incredible puffins. Wildlife watching is usually combined with hiking, hot spring hunting, and sea angling. 
Combine wildlife watching tour with sightseeing along the Golden Circle or do the whale and puffin tour on the same day.
RAFTING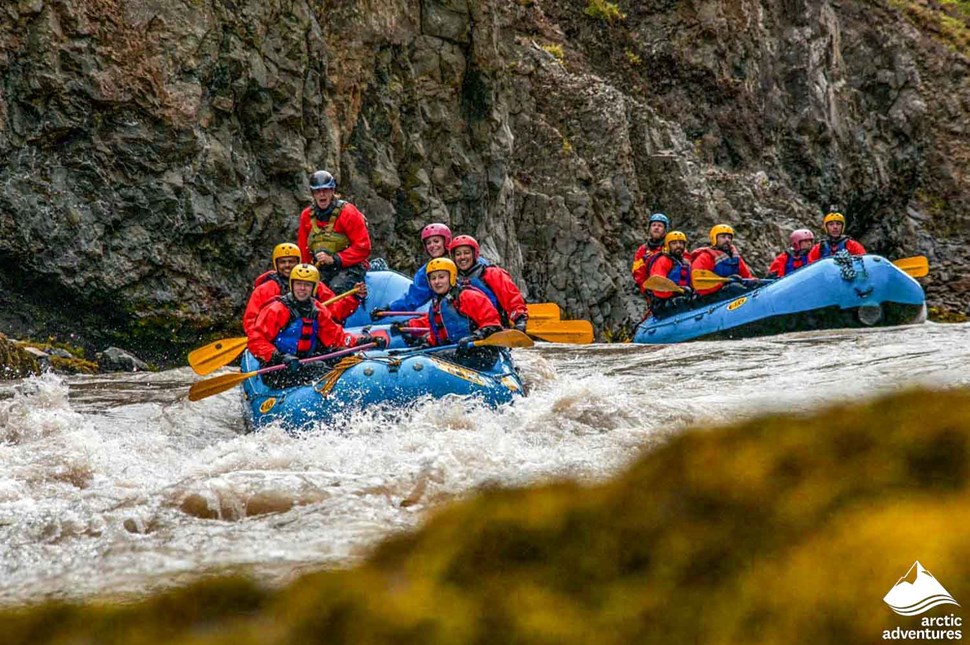 River rafting is a great way to connect with nature. Most of the rivers in Iceland are glacial rivers, and there's nothing else like rafting through the whitewater rapids! White water rafting is a thrilling experience, liked by both visitors and locals. Plus, it helps visitors to see the Icelandic landscape with all its rock formations and stunning waterfalls from a different perspective. 
To enhance your experience, you can combine a river rafting tour with Golden Circle. During this combo tour, you'll get to know the Hvita River, the river the famous Gullfoss waterfall originates from, better.
NORTHERN LIGHTS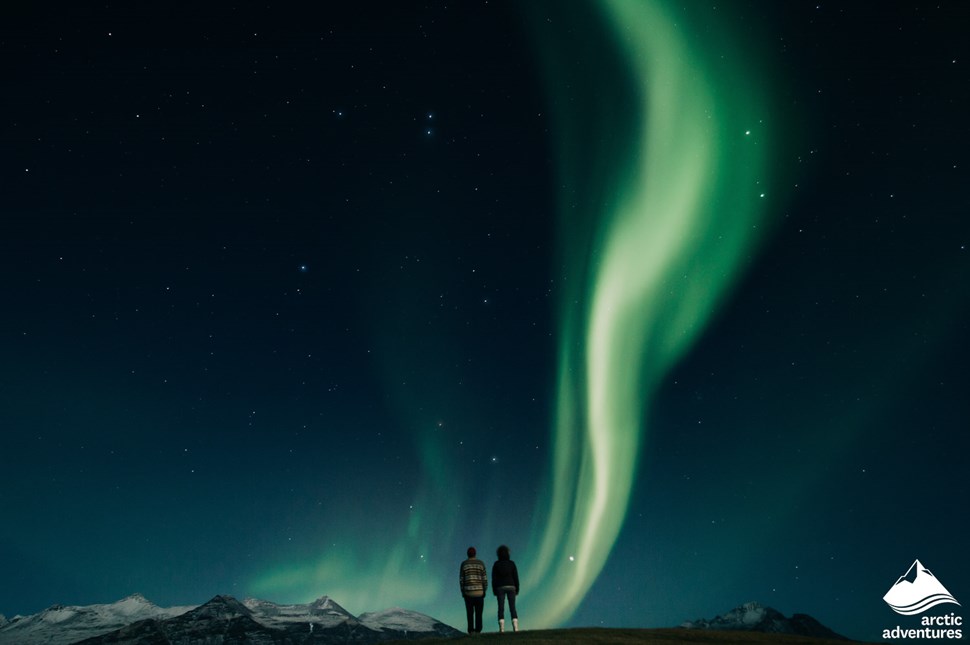 Thousands of tourists come to the Arctic countries to witness this majestic phenomenon with their own eyes. People have been forever mesmerized by these magical lights, as it is written in many ancient folktales and myths. However, catching a glimpse of this incredible phenomenon might be tricky. Taking a guided tour with a professional Northern Lights guide raises your chances of seeing them. 
Northern Lights tour is part of most multi-day tours (when the season is right), so you can enjoy a day full of activities and go searching for the Northern Lights in the evening.