Reykjavik – the largest city of Iceland
Established in the 9th century, Reykjavik is the biggest city in Iceland. Although it's located only a few degrees south of the Arctic Circle, the climate here is gentle. The Gulf Stream brings mild temperatures to the capital, making it a popular tourist destination in both winter and summer.
Reykjavik is also one of the greenest cities in the world. With electric buses roaming the streets, and heat and electricity produced by renewable geothermal and hydropower plants, it's on the way to become free of fossil fuels by 2050.
So enjoy the 24-hour daylight in the summer, soak in natural geothermal hot springs, and drink the world's cleanest water during your stay. Marvel at the Northern Lights in the winter, enjoy farm-to-table cuisine, and follow in the footsteps of the Vikings — all within the boundaries of the northernmost capital of the world.
Reykjavik Tours
Reykjavik may be small, but it's bursting with life and culture. With the rise of tourism in Iceland, the capital has become one of the most visited cities in Europe and for good reason.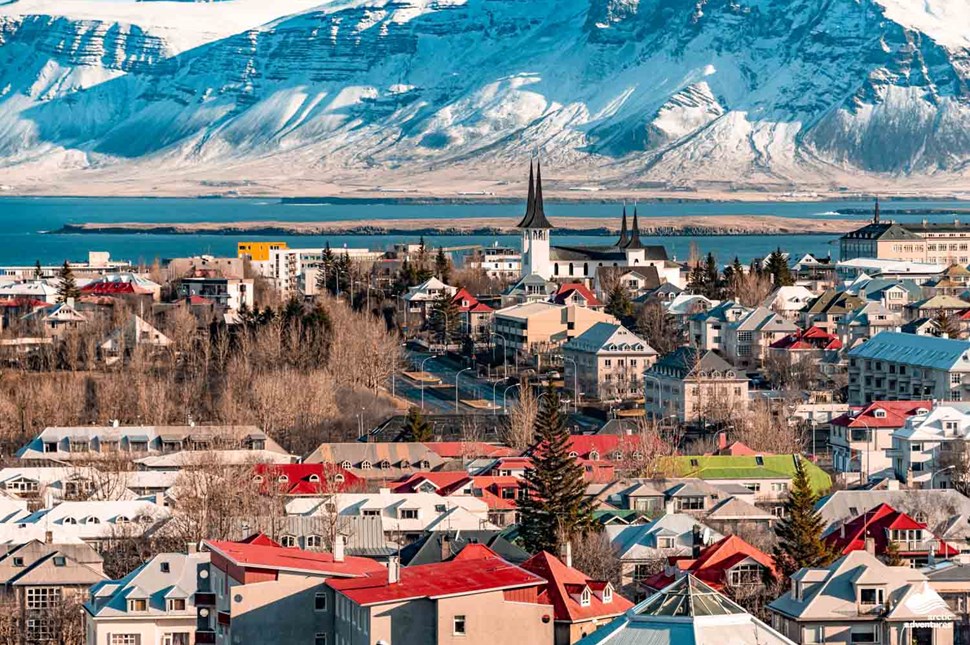 This metropolitan hub intertwines the hustle and bustle of city life with the wild Icelandic nature. Here, you don't have to step outside Reykjavik's downtown to find yourself surrounded with nature.
This city has something for every kind of traveler. Whether you want to drive up a mountain on an ATV, horseback ride through lava fields or take a Scandinavian food tasting tour — Reykjavik's got you covered!
Reykjavik Walking Tours
Unlike most capital cities in Europe, Reykjavik is small enough for you to explore it all on foot. Nearby are nature reserves, valleys, a harbor, and even a zoo — all just a short distance from each other and easily accessible on foot.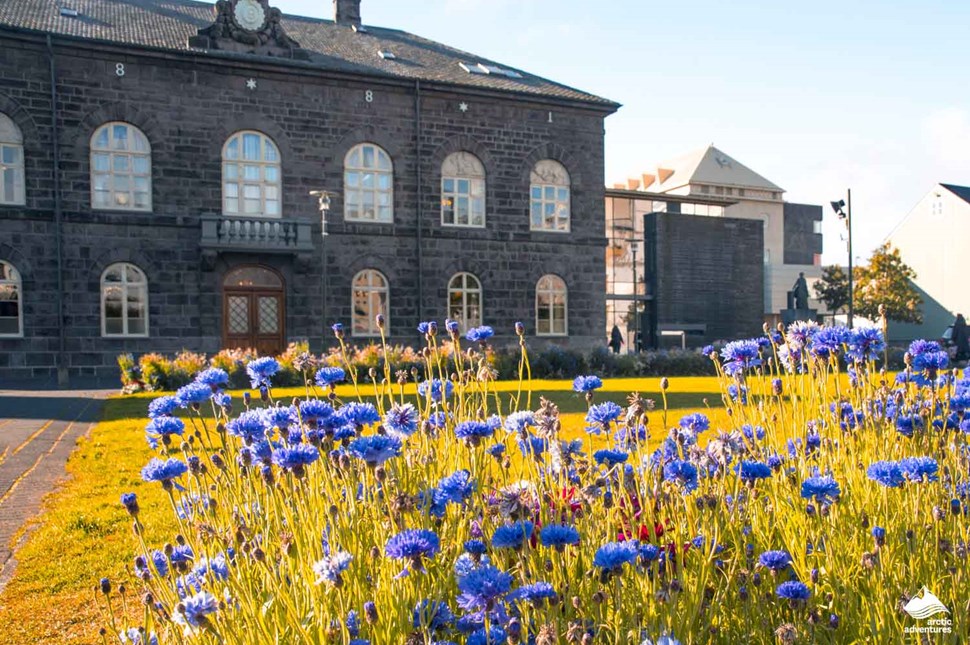 Our Reykjavik City Walking Tour is a great way to spend a few hours, as we stroll around the city and explore the most popular sights. On the tour, you'll visit Hallgrimskirkja Church, the Einar Jonsson Museum, the Parliament Building, and many other landmarks. Our local guides will share some insider knowledge about the city and show you all the hidden spots. 
Reykjavik Food Tours
Our Reykjavik Food Walk is a great way to get to know the culture, customs and people of Iceland. Your guide, a local foodie, passionate about traditional dishes, will take you to the best eateries in town. This four-hour, all-inclusive, culinary tour should be at the top of every foodie's bucket list!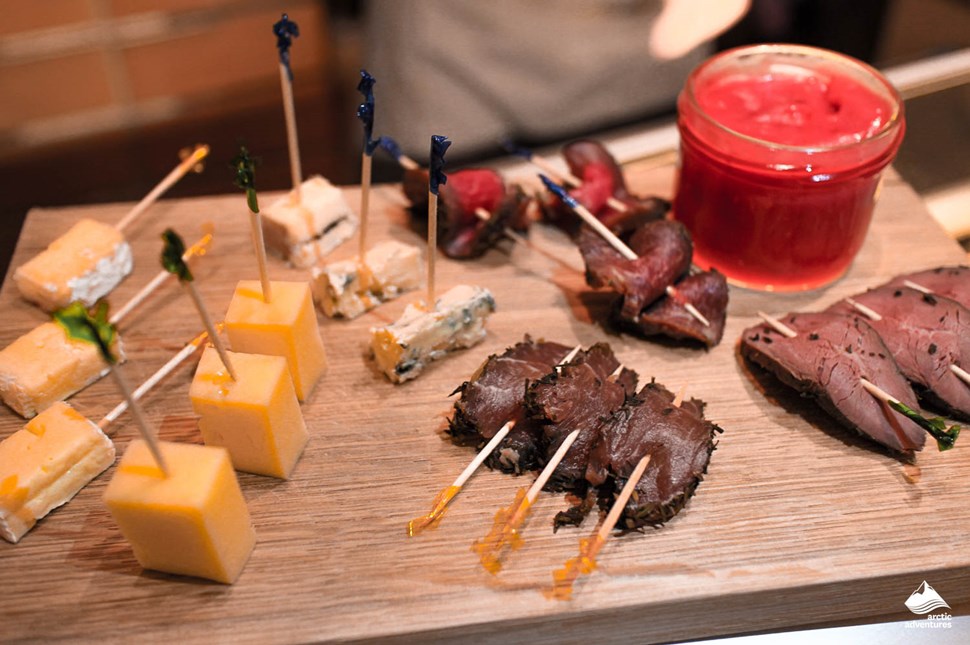 Explore Reykjavík's nightlife and culinary scene with our Reykjavik Pub Crawl! During the tour, you will discover the city's best bars and cocktail lounges. You'll also have a chance to taste Icelandic hot dogs and fermented shark, a snack from the Viking Age. Later, cap off your night with a VIP visit to the best nightclub in Reykjavik. 
Our Bryggjan Beer & Brewery Tour is perfect for true beer aficionados. During the tour, you will be invited behind-the-scenes of an award-winning Icelandic brewery, where you'll have a chance to taste three different brews. The brewmasters will demonstrate how the brewing equipment works and teach you all about the beer-making process. A favorite local hangout, the brewery doubles as a bar and bistro, where you can sample local Icelandic dishes after the tour.
Reykjavik City Tours
Check-out Reykjavik's Harbor, the town square, Lækjartorg, and the shopping street, Laugavegur — all aboard Reykjavik Hop-On and Hop-Off Bus Tour. This tour is a great way to see the capital at your own pace. Ride a bus to 16 famous landmarks and hop on and off whenever you like! Tickets are valid for 24 hours after purchase. 
Reykjavik City Card
To get the most value for your money while you travel, buy a Reykjavik City Card. It's cheap and you'll get free entrance to most of the city's museums, art galleries, and thermal pools, as well as discounts in shops, restaurants, and cafes. With this handy pass, you can also ride any Strætó city bus, visit the zoo and even take a ferry to Videy Island — all for free! 
With Reykjavik City Card, you can explore the capital at your own pace while making the most out of your budget. 
Where do we meet for tours in Reykjavik?
Meet on Location tours
Food Tours in Reykjavik are Meet on Location tours. Bryggjan Beer & Brewery Tour starts at Grandagarður 8, 101 Reykjavík. Groups for the Reykjavik Food Walk gather at the famous Harpa Concert Hall, and leave after everyone has arrived. Unlike the other tours, Reykjavik Pub Crawl starts at a super secret location, which will only be disclosed after you book it!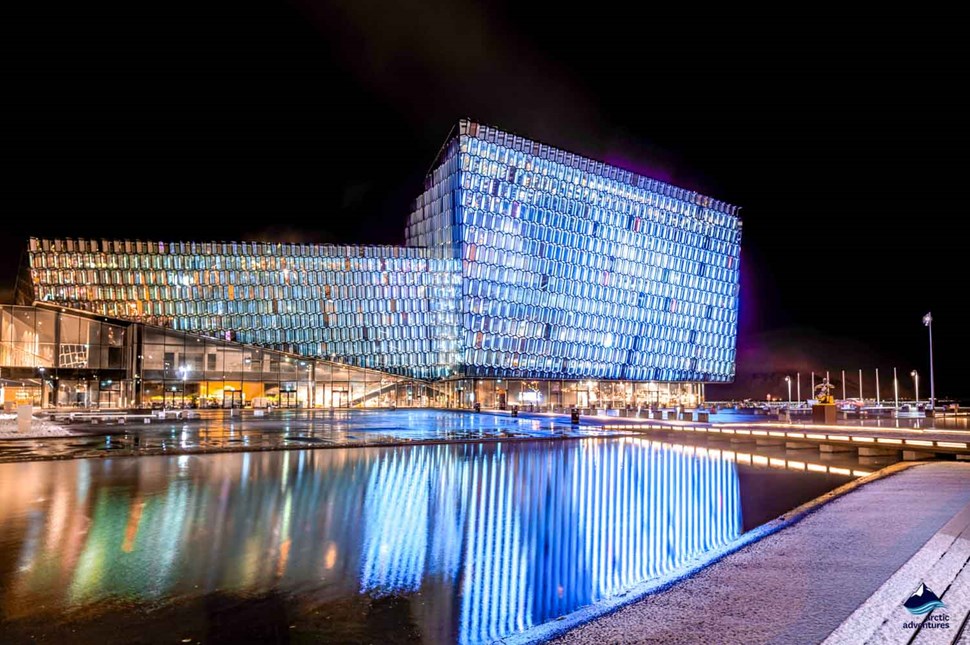 Reykjavik City Tour Aboard a Hop-on Hop-off Bus leave from the bus stop close to Harpa Concert Hall. The whole tour lasts around an hour and twenty minutes and you can hop on and off the bus wherever you like. 
Reykjavik Walking Tour assembly point is the "What's On" tourist information center located at Laugavegur 5, 101 Reykjavík. It starts at 2 p.m. so you should be there a few minutes before 2 o'clock.
Pick-up Tours
urs in and around Reykjavik offer pick-up from your chosen location in Reykjavik. On our Volcanic Spring and Mountain Cruiser tours, you can also meet us on location if you have your own transportation. The meeting point is the Safari Quads base camp. 
On our Pick-up Locations page, you'll find an interactive map with all of Reykjavik's pick up locations for tours inside and outside of the city