Discover Landmannalaugar
Landmannalaugar is a part of Fjallabak Nature Reserve in Iceland, and is blessed with obsidian and rhyolite mountains displaying dazzling colors ranging from red to green. This vivid area offers a plethora of excellent hiking trails, making it a true hiker's paradise. 
A visit to Landmannalaugar wouldn't be complete without also taking a replenishing dip into the warm waters of a natural hot spring. For decades, the area has been known as a warm oasis for sheep gatherers and visitors traveling to the Highlands, hence the name 'People's Pools.' Today Landmannalaugar remains one of the most authentic places to experience Iceland's hot springs culture. During your tour, you'll have loads of opportunities for a relaxing soak amidst the wilderness, so don't forget to bring your swimsuit and towel!
At Arctic Adventures, we provide a brilliant selection of Landmannalaugar tours, designed to take you on an adventure you'll never forget. Whether you're looking for a hiking tour or a Super Jeep tour, we'll show you everything this beautiful country has to offer.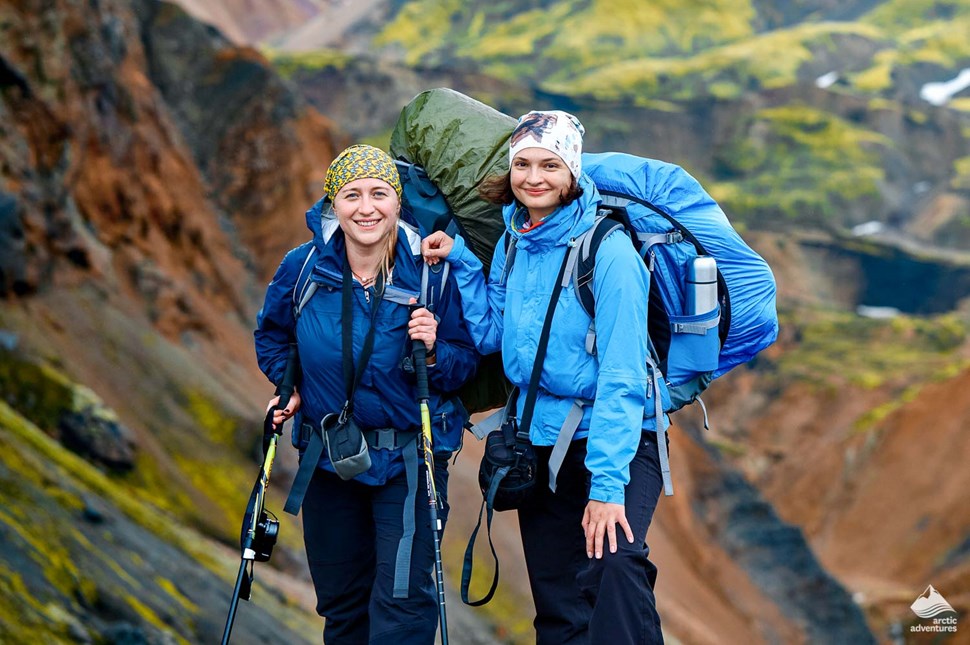 Best Time to Visit Landmannalaugar
The most popular time to visit Landmannalaugar for a tour is in the summer when the days are long. This way, you'll have plenty of time to savor the beauty of this pristine wilderness.
In winter, visitor numbers drop dramatically, making Landmannalaugar a perfect getaway for solitude-seekers or space lovers alike. Located far away from city lights, the region is known for its spectacular Northern Lights displays. Your guide will hunt for an open area with clear skies for the best viewing opportunities of the Aurora Borealis. With nothing to tarnish the view, revel in the ethereal light show against a backdrop of the secluded Highlands.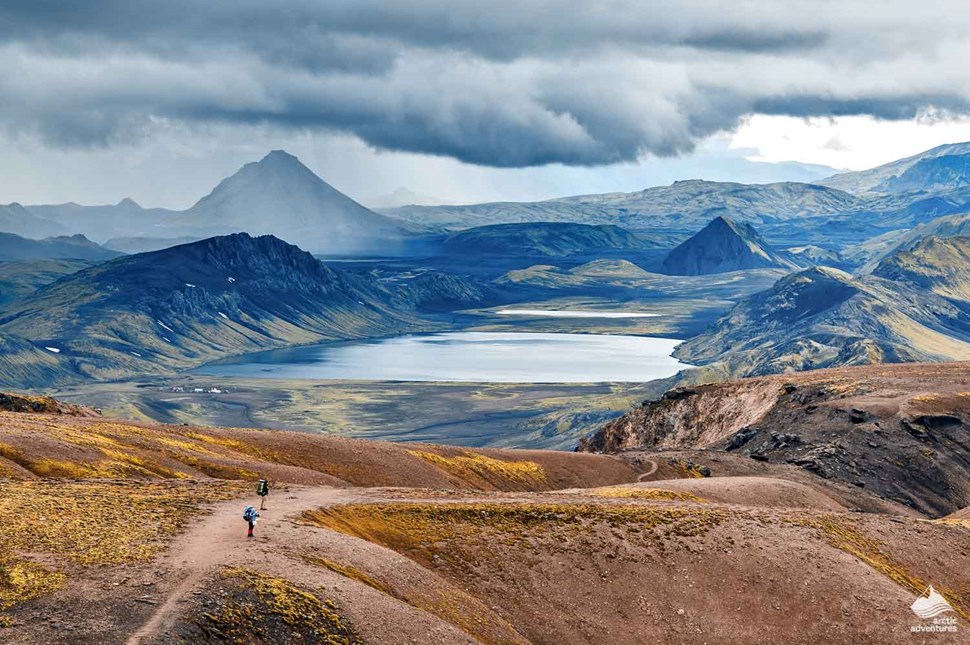 Getting to Landmannalaugar
If you're wondering how to get to Landmannalaugar from Reykjavik, there are a few ways to do it. You can rent a 4×4 vehicle and self-drive by taking Route F225, which turns east off Route 26. It is important to keep in mind that F-roads aren't paved and are only open during the summer.
If self-driving through gravel roads isn't for you, you can take a bus or join one of our Landmannalaugar tours.
Camping in Landmannalaugar
If you're looking to spend the night in the Icelandic highlands, Ferðafélag Íslands (Iceland Touring Association) is the main accommodation provider in the area. Next to a popular geothermal pool, their cozy mountain hut onsite offers showers, toilets, and roomy kitchen space. There is also a well-laid campsite nearby with access to toilets and running water. If your Landmannalaugar tour includes camping, don't forget to bring a sleeping bag, as well as warm clothing and sturdy shoes. The weather in Iceland is temperamental, so come well-prepared with clothing options!
Landmannalaugar Tour Options
With so many tours to choose from, you may wonder which is the best fit for you and your family. Here is a quick guide to help you select one that is tailored to your needs.

Shorter Tours
If you're looking for a short hiking route that's great for beginners, consider getting up close and personal with the beautiful rhyolite mountains on our Landmannalaugar Hiking Tour from Reykjavik. Or perhaps explore the raw beauty of the Icelandic Highlands in a Super Jeep on our Landmannalaugar Safari.
Multi-Day Tours
See everything Iceland has to offer on a multi-day tour of Landmannalaugar. Dive deeper into the area and visit all the main highlights on our 3-Day Landmannalaugar Trek.
Activity Tours
Calling active adventurers! Travel the legendary Ring Road and visit Landmannalaugar en route on our 8-Day Iceland Highlight Hitter for some once-in-a-lifetime activities.
Laugavegur Trail Tours
The famous Laugavegur trail is a popular choice for avid hikers. Discover the greatest selection of Laugavegur treks and hikes in Iceland and choose the one tailored to your needs.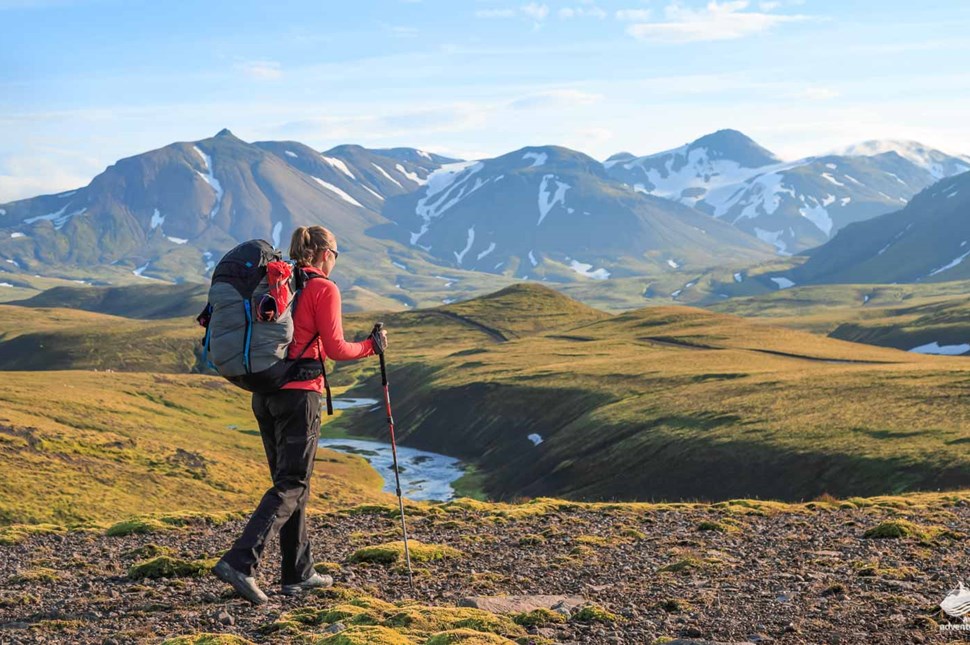 Our Landmannalaugar tours are designed with you in mind. With us, you'll experience the dynamic landscapes of the Icelandic highlands on a tour you'll never forget. Here are just some of the reasons why you should tour with Arctic Adventures:
We're experts

- Our family consists of adventurous people from across the globe. We all share a need to be professional and will take you to the best spots in Landmannalaugar.




We're sustainable

- We've achieved official recognition as a

sustainable tour company

and strive to work in harmony with nature and local communities.
We're qualified - Our safety standards and quality of service are very hard to match. All of our guides hold relevant certificates and possess relevant leadership and rescue qualifications.
Contact Us
Should you have any questions about our selection of Landmannalaugar tours, please get in touch with our team. We can help advise you on which tour would be best for you and can provide additional information on what you can expect in your package. 
You can check your bookings on My Bookings.