Frequently asked questions
What is a small group tour in Iceland?
Small group tours in Iceland are organized for people who want to travel with less crowded groups and have more interaction with a guide and other travelers.
What are the best small group tours in Iceland?
Touring in a small group is great because this means that you'll be safe comfortable, and have an unforgettable time. To ensure you'll end up on the best tour, choose your trip depending on the activities you're most interested in. These might include a memorable Iceland sightseeing tour or more adventurous tours that include hiking, glacier exploration, rafting, or snowmobiling.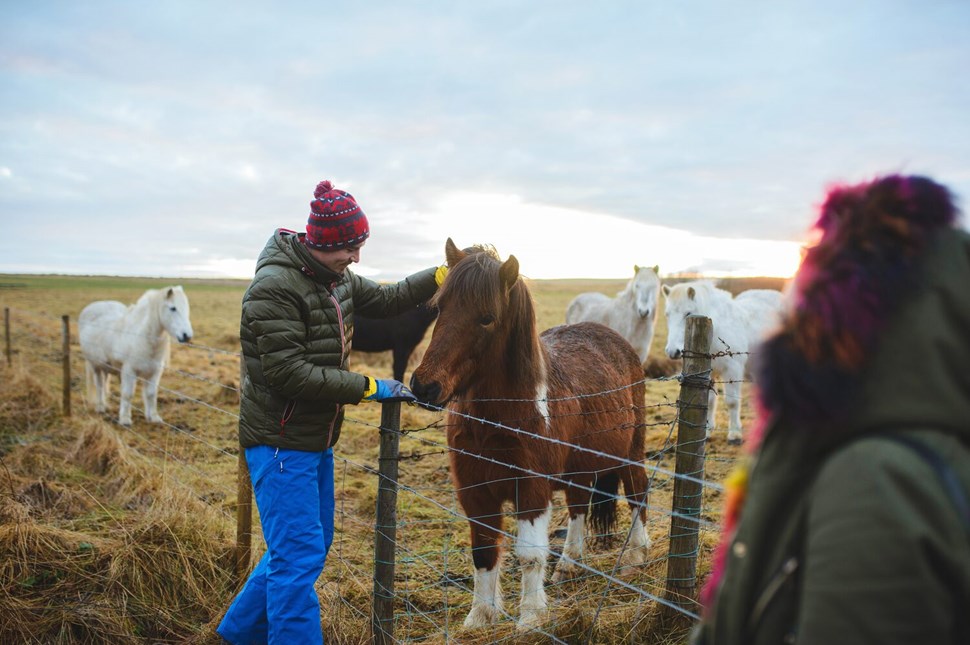 What are the group sizes of a small group tours in Iceland?
The number of participants depends on the type of tour you're choosing:
How much does a small group tour in Iceland cost?
The price of a small group tour depends on the length of your trip, the places you want to visit, and the activities you choose. The cost of tours starts from 4980 ISK ($38), which includes a short walking tour, and rises to as much as 279 990 ISK ($2133) for a multi-day tour.
What is included in the small group tour in Iceland?
When taking small group guided tours in Iceland, you don't have to worry about a thing as you'll be taken care of from the minute you're picked up until you're successful drop-off. An experienced guide will ensure you have all the needed gear and provide you with the necessary information, interesting facts, and stories about the places you'll travel.