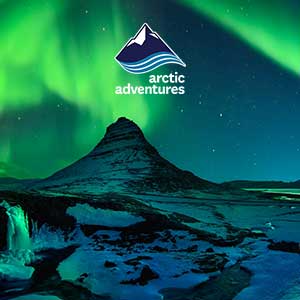 Hike for 3 days and discover the incredible highlands in Iceland.
Landmannalaugar is a place in the Fjallabak Nature Reserve in the highland of Iceland. Known for its vibrant shades of silica-rich igneous volcanic rock mountains and lava fields that radiate in the sun, this destination is home to the perfect hiking trails. Whether you have hiking experience, or if you simply wish to enjoy Iceland's natural beauty, a hike in the area is sure to leave you feeling as though you are walking through a beautiful painting.
Availability

Jun. - Sept.
Suitable for those in good condition.
Tour highlights

Landmannalaugar
Ljótipollur crater
Brennisteinsalda
Vondugil canyon
Natural pool
Included

Transport
Guiding service
Accommodation
All meals
Pick-up time: 07:00 a.m. from the Tourist Information Center at Reykjavík's City Hall on Vonarstræti or one of our other *meeting points.

This tour includes a hike along Frostastadavatn Lake to the ill-named Ljótipollur (Ugly Puddle), an incredible red crater filled with bright-blue water. Experience the most colorful volcano of Brennisteinsalda covered in steaming vents and sulfur deposits. This trip also offers to chance to climb on Suðuhámur (920 m above sea level), a mountain rich in rhyolite mineral while going through Vondugil Canyon. Enjoy an amazing view over Landmannalaugar's geothermal area from a top of Bláhnúkur, circa 60000 years old blue-greenish volcano. After spending time hiking, our idea of a perfect cure includes a bath in the steaming area of a natural pool nearby. Our Three Day Trekking Trip to one of the most geothermal active areas of Iceland is the ideal trip for avid hikers and outdoors enthusiasts. Landmannalaugar is the official starting point for the famous Laugavegur Trek- one of the world's top 20 hikes according to National Geographic.
Combine this trip with our famous Laugavegur & Fimmvörðuháls trek and make it into 8-day Combo Trip!
Remember to bring: Warm layers of clothes, such as wind- and rainproof outer shells, warm wool socks, headwear and gloves, thermal or wool middle layer and inner layer. Sturdy and waterproof hiking boots are a must and it is good to have slippers for the lodge. Backpack, 20-30 liters, sleeping bag and travel pillow. A light sleeping bag with no specific temperature rating will be sufficient for the mountain huts. Please bring a liner if you rent the sleeping bag. Extras of important health supplies or special prescription medicine if needed.
*Meeting points and times:
7:00 a.m. – Sólfarið (Sun Voyager) on Sæbraut;
7:15 a.m. – Tourist Information Center at Reykjavik's City Hall (Ráðhúsið) on Vonarstræti;
7:30 a.m. – Hallgrímskirkja Church;
7:45 a.m. – Reykjavik Campsite
*Note that it can take up to 30 minutes before the bus departs the given locations.
Day 1: FROSTASTAÐAVATN, LJÓTIPOLLUR
The tour starts by the Reykjavík tourist info on Vonarstræti at 7.00. The Tourist Infomation center is within walking distance of most hotels and guesthouses in central Reykjavík. After introductions, we board the scheduled bus that takes us to Landmannalaugar. We also offer pick up at selected locations around Reykjavik (see the list of pick up locations in more details). From Reykjavik, we drive inland through the beautiful Thjórsárdalur valley, named after the river Thjórsá and the longest river in Iceland, towards Hekla Volcano. Passing extensive lava fields from previous eruptions we approach the Landmannalaugar area with its amazing peaks. After our lunch, we will set on 10 km hike to ill-named Ljótipollur (Ugly Puddle) Lake qualified among 42 of the World's Most Beautiful Crater Lakes. An incredible red crater filled with bright -blue water and real eye-candy. In the evening, you will enjoy a relaxing bath moment at the natural steaming hot spring bath.
Driving: 4 hours Hiking Distance 10-12 km (6-7,50 mi).
Day Highlights

Scenic drive
Þjórsárdalur valley
Ljóti Pollur e. Ugly Puddle
Hot spring bathing (optional)
Included

Lunch
Refreshments
Dinner
Accomodation (hut)
Day 2: BRENNISTEINSALDA, VONDUGIL AND SUÐURNÁMUR RHYOLITE MOUNTAIN
Today we will hike till Suðurnamur, 200 000 years old mountain rich in rhyolite mineral. On the way up to the Suðurnamur you will enjoy numbers of ravines and colorful sights of the area; and on its top a dramatic landscape on the Landmannalaugar's empire, Kirkjufellið, Laugahraun lava, Blahnukur volcano or Brennisteinsalda, the most colorful mountain in Iceland.
Driving: 0 hours Hiking Distance 11 km (6,84 mi).
Day Highlights

Kirkjufell mountain
Laugahraun lava field
Brennisteinsdalda mountain
Hot spring bathing (optional)
Included

Breakfast
Lunch
Refreshments
Dinner
Accomodation (hut)
Day 3: BLÁHNÚKUR VOLCANO
After our breakfast buffet, we will continue on 3.5 hours adventure on Bláhnúkur, 60000 years old volcano, with its vast and bluish colored body. A hiking trail leads up to the top of the mountain from which, in good conditions, five glaciers are visible. Bláhnukur is one of the best places for panoramic Landmannalaugar's landscape photography. On the top of the mountain, you will easily appreciate the powerful effect of the geodynamic activity on the landscape and your guide will explain you about it. After coming down and a short break we will board a bus back to Reykjavik, where we will arrive around 21:00 o'clock in the city center.
Driving: 4 hours Hiking Distance: 7 km (4,35mi) Ascent: 400m (1312´).
Day Highlights

Bláhnúkur e. Blue Peak
Volcano hike
View over Landmannalaugar
Disclaimer
All our tours are undertaken on the responsibility of its participants. Arctic Adventures does not assume any responsibility for accidents that are caused by its customers or can be traced to their own actions. Participants have to sign a waiver before undertaking all trips stating that they realize that all outdoor activities carry an inherent risk.
Book this tour
Price from: 84.990 ISK