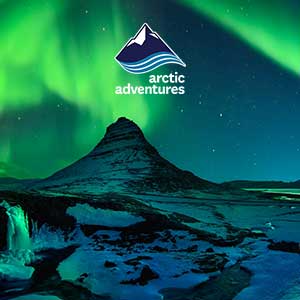 Hike for 3 days - discover the incredible Highlands of Iceland on this sensational trekking tour.
Want to do this trip for free? Tag us @arcticadventures on your social media stories and photos during your trip and enter a chance to win a full refund. The winner will be picked once a month!
---
Landmannalaugar is a magical place in the Fjallabak Nature Reserve in the Highlands of Iceland. Known for the vibrant colors of its silica-rich igneous volcanic rock mountains and lava fields, this destination is home to the most perfect hiking trails. Whether you are an experienced hiker, or you simply wish to enjoy Iceland's natural beauty, this hike is sure to leave you feeling as though you are walking through a beautiful painting.
Availability

Jun. - Sept.
Suitable for those in good condition.
Tour highlights

Landmannalaugar
Ljótipollur Crater
Brennisteinsalda
Vondugil Canyon
Natural Pool
Included

Pick-up & drop off from Reykjavík
Accommodation
All Meals
English Speaking Licensed Adventure Guide
All Required Safety Equipment
Free WiFi on Board Your Bus
This tour includes three fabulous days of trekking. Hike by the breathtakingly beautiful Frostastaðavatn Lake and visit Ljótipollur, an incredibly beautiful red volcano crater filled with bright-blue water. The name Ljótipollur means úgly pool', so it seems that whoever named it had a sense of humor! See the stunning volcano, Mount Brennisteinsalda, often said to be the most colorful mountain in Iceland, close to the base of this mountain you will see surreal clouds of steam wafting from the geothermal vents. On this trip, you also get the chance to reach the summit of Suðuhámur, another colorful and stunning rhyolite mountain. You will be amazed by the stark beauty of the Vondugil Canyon at the edge of the Laugahraun lava field. Get grandstand views over the  Landmannalaugar geothermal area from the top of the Bláhnúkur peak. Bláhnúkur means ´the Blue Peak', this blue-greenish volcano mountain was formed around 60,000 years ago. For fuller details of the highlights on this tour please see the itinerary.
Your days of hiking are rewarded with stupendous views and evenings spent in an amazing highland location. There is nothing more relaxing or rejuvenating than bathing in a hot spring pool surrounded by blue, green, mellow caramel and even red tinged peaks, as soft sulfur-scented steam drifts around you. Enjoy the company of like-minded fellow travelers and make new friends.
Our Three Day Trekking Trip to one of the most geothermal active areas in Iceland is perfect for avid hikers and outdoors enthusiasts. Landmannalaugar is the official starting point for the famous Laugavegur Trek, ranked as a world top 20 hike by National Geographic Magazine.
If you want an 8-day trek to combine this tour with our famous Laugavegur & Fimmvörðuháls trek for an astonishing  8-day Combo hiking in Iceland trip!
---
Practical information
Remember to bring: Warm layers of clothes, such as wind and rainproof outer shells, warm wool socks, headwear and gloves, thermal or wool middle layer and a base layer. Sturdy and waterproof hiking boots are a must and it is good to bring slippers to wear in the mountain huts. You also need a 20-30 ltr backpack, a sleeping bag and a travel pillow, a light sleeping bag without a specific temperature rating will be fine in the mountain huts. Please bring your own liner if you rent a sleeping bag.
Extras of important health supplies or special prescription medicines if needed.
*Meeting points and pick up times:
7:15 a.m. – Tourist Information Center at Reykjavik's City Hall (Ráðhúsið) on Vonarstræti;
7:30 a.m. – Hallgrímskirkja Church;
7:45 a.m. – Reykjavik Campsite
*Note that it can take up to 30 minutes before the bus departs the given locations.
---
Day 1: FROSTASTAÐAVATN, LJÓTIPOLLUR
You are picked up from your arranged meeting point, we introduce ourselves and board the scheduled bus that takes us to Landmannalaugar. From Reykjavik, you are driven inland through the beautiful Thjórsárdalur valley (Þjórsárdalur), named after the river Thjórsá (Þjórsá), the longest river in Iceland.
We head towards Hekla Volcano, passing the extensive lava fields formed by famous eruptions on our way to the Landmannalaugar area. We enjoy lunch surrounded by amazing peaks, getting to know one another.
After lunch, we will set off on a 10 km hike to the ill-named Ljótipollur (it means ugly puddle), this lake with the 'ugly' name has made its way, at number 42, onto a list of the most beautiful crater lakes in the world. The incredible red crater filled with brilliant blue water is real eye-candy! Our hike will take us to Frostastaðavatn, an amazingly beautiful lake in the midst of surreal landscapes. With these sensational scenes and the crazily colorful rhyolite mountains, your camera will work overtime today!
In the evening, not far from the mountain hut, you will find an amazing hot spring-fed bathing pool. Enjoying some hot spring bathing moments is highly recommended – with the mystical landscapes of the Icelandic Highlands rising around you this is really special.
Driving: 4 hours

Hiking

Distance 10-12 km / 6-7.5 mi

Ascent: 250 m / 820 feet
Day Highlights

Scenic drive
Þjórsárdalur valley
Ljóti Pollur e. Ugly Puddle
Hot spring bathing (optional)
Included

Lunch
Refreshments
Dinner
Accomodation (hut)
Day 2: BRENNISTEINSALDA, VONDUGIL & SUÐURNÁMUR RHYOLITE MOUNTAIN
Today we will hike to Suðurnámur, a 200,000-year-old mountain peak which is very rich in rhyolite minerals. On the way up to the Suðurnamur peak, you will enjoy numerous ravines and views over the colorful peaks in this area: soft sandy toned mountains contrasting with verdant greens, blues, deep golds and sometimes vibrant reds. We will come to Kirkjufell, a 964 m high craggy peak with scarcely any vegetation, giving it a slightly stark appearance. From this pinnacle, you can survey the empire of Landmannalaugar!
No driving today

Hiking Distance: 11 km  /6.84 mi

Ascent: 425 m / 1395 feet
Day Highlights

Kirkjufell mountain
Laugahraun lava field
Brennisteinsdalda mountain
Hot spring bathing (optional)
Included

Breakfast
Lunch
Refreshments
Dinner
Accomodation (hut)
Day 3: BLÁHNÚKUR VOLCANO
After nourishing breakfast buffet, your adventures continue with a 3.5-hour long hike on Bláhnúkur, the blue peak – this 60,000-year-old volcano mountain exhibits extraordinary bluish colors. We will follow the hiking trail to the top, from where five stunning glaciers can be seen in good visibility.
The top of Bláhnukur is one of the very best places to photograph the panoramic Landmannalaugar landscapes. From the mountain top it is easy to appreciate the powerful influence of geothermal activity on these landscapes, your guide will share some fascinating geological and geothermal facts with you. After coming down and enjoying a short break we board the bus back to Reykjavik, we arrive in the center of the city at around 21:00.
Driving: 4 hours

Hiking Distance: 7 km / 4.35mi

Ascent: 400m / 1312 feet
Day Highlights

Bláhnúkur e. Blue Peak
Volcano hike
View over Landmannalaugar
Book this tour
Price from: 84.990 ISK
Loading...