All you need to know about renting a car in Iceland. Where can you pick up a car? How are the rental rates? How are the driving conditions in Iceland? What do I need to know before getting a rental? Here is the Ultimate Guide to Car Rentals in Iceland!
When renting a car in a new country the toughest thing is sometimes not the new rules of the road but the actual choosing of a rental company and a car. Nevertheless, the freedom of having a car at your disposal to openly roam the countryside and Iceland's deserted roads is something well worth the effort. When it comes to choosing the right car rental for you in Iceland your options are, it seems, endless. To help you choose and prepare for driving in Iceland we have put together this article. Hope you enjoy!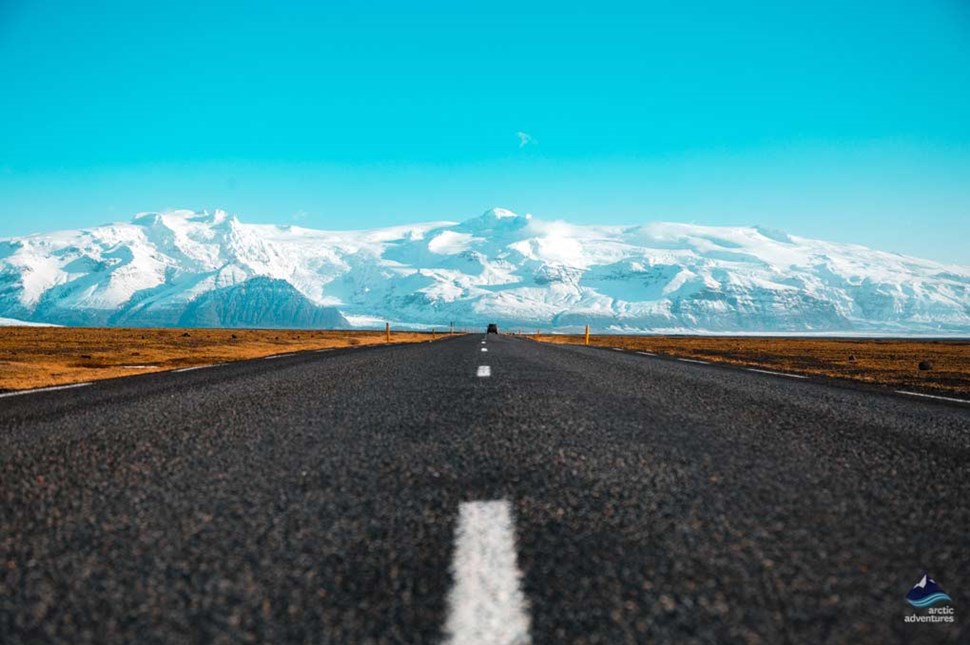 Car rentals are found in all the bigger settlements in Iceland, even in the Westman Islands only reachable a ferry or by flying. The only negative aspect when renting a car at one of the car rentals in the countryside is that the variety of automobiles isn't as great. We recommend doing the planning beforehand, as it can help to give you a better overview of the market and often provide you with better prices. When you have put together your intending itinerary you will have an idea on the type of car you will need. The general rule is that if you are traveling far out of town you will need a 4×4.
Prices of Rental Cars in Iceland | Car Rental Rates
Price check done in January 2019 for 20-21st of June 2019.
Small Cars

: 50+ GBP or 64+ USD a day.

Medium Cars

: 78+ GBP or 99+ USD a day.

Large Cars

: 236+ GBP or 300+ USD a day.

SUV

: 79+ GBP or 100+ USD a day.

Van

: 121 GBP or 155+ USD a day
Where can you get a rental car in Iceland?
Keflavik Airport
Reykjavík
Kopavogur
Hafnarfjordur
Thorlakshofn
Selfoss
Vestmannaeyjar
Höfn i Hornafirði
Egilsstaðir
Húsavík
Akureyri
Sauðarkrokur
Skagastrond
Isafjordur
Bildudalur
Good to know before renting a car in Iceland | Rules and Regulations
You will need to present a valid driver license upon receiving your car

To rent a car you must have had a valid driver license for at least a year

To rent a car in Iceland you must have reached the age of 20

To be able to rent a minibus or a four-wheel-drive you must be at least 23 years old

You driving license must be written in characters of the modern Latin alphabet, or you will need to bring with you an official translation to present

Rentals in Iceland usually come with unlimited mileage

You will receive and need to return the car with a full tank

Most car rental services in Iceland offer the possibility of different pickup and drop off locations might you desire to do so

Most agencies offer 24 hours customer service

You can rent a car seat for children at an extra cost

The speed limits are in general quite low and speeding tickets expensive

You can only drive on F-roads on automobiles that are licensed to do so. You can usually find a marking in the car or ask at the sales desk

It is illegal to drive off-road in Iceland and the fine for doing so starts at about 2500 USD

If you have an accident or need urgent help, the number to call is 112

The lion's share of the roads in Iceland are paved, including the whole Ring Road so you should not have to enter F-roads to visit any of the major sights
A Camper Van vs. a Rental Car?
This is a common question for people visiting Iceland, especially in the summertime and unfortunately, there is no way to answer this question on behalf of everyone so we will simply list the pros and cons and you choose which options fits you the best depending on them.
Rental car (and a pre-booked accommodation) pros:
After a long day, you can leave the car and enter a new space to spend the night

The access to showers and toilets is not as limited, at least not in the evenings and mornings.
Rental Car (and a pre-booked accommodation) cons:
Camper van pros:
A camper van is basically your accommodation and rental car in one

It can give you more freedom and open up the possibility of changing your nightly plans with short notice.

The cost is lower.
Camper van cons:
The area at your disposal is very limited.

Taking a shower and using the bathroom is, most of the time, more limited.
Driving in Iceland | Icelandic Driving Etiquette
In Iceland, we drive on the right side of the road with the steering wheel on the left. Icelanders are (most of the time) quite polite in their driving, willing to let you pass and help you get into the lain. They do in return expect you to be polite in return and thank them for their troubles. This is best done with a wave once you are in front of them or with a slight tap on the hazard button.
Everyone in Iceland wears a seatbelt and it doesn't matter if you are in the front or back it is simply law and you will get fined if you don't. Stay safe and wear your seatbelts.
Icelanders drive on the right side
The steering wheel is on the left side of the car
Return politeness
Thank for being passed or helped into the car lanes
Wear your seatbelt
It is important when renting a car in Iceland to have an idea of the road conditions beforehand and to make sure that you have proper winter tires if you are traveling during the colder months. The car hiring service should take care of this for you but it is always best to double check!
The Icelandic Road and Coastal Administration hosts this amazing website www.road.is which is updated multiple times a day. The website should be your bible on road trips in Iceland you should follow their instructions literally. Don't misbehave – they do not send out warnings unless there is a  reason to.
Yet another important factor is the weather. We will go better into this later in the article but you will need to keep updated with weather on en.vedur.is. We advise you not to take risks when the forecast shows heavy winds, especially if you aren't used to driving in those circumstances.
Keep in mind that Iceland is not Disneyland and the weather can act up both rapidly and harshly.  
If you spot something you want to inspect further, possibly snap a few photos or enjoy the scenery it is very important to stop your car out of traffic. Turn of the road and safely park it a least a few meters away. You will also need to be careful when openings the doors of the parked car that it will not affect traffic. Be mindful of others and they will too!
Double check the tires when receiving a rental

Check road conditions BEFORE heading out

Road.is should be your go-to!
Follow instructions
Check weather forecast
Don't risk driving in heavy winds
Don't stop in the middle of the road
Be careful when opening doors
Driving in Iceland in winter
Winters in Iceland can vary a lot. Some years we have heavy snow and slippery roads for months but others only seem to affect the areas outside of Reykjavík. Iceland has been greatly affected by Climate Change which has changed our road condition along with it. Still, it goes without saying that the further you travel North the colder it gets and therefore you are more likely to experience more snow and ice. This is something you need to know and keep in mind when traveling your trip to Iceland. If you are looking to drive the Ring Road in winter you might be met with the road being closed down and weather stranding you for some time and you will need to be open to changing plans. We kindly ask you to follow the road closing signs and not to attempt passing. When driving in winter in Iceland sunglasses are of great importance and should be by your side at all times. The winter sun is low, and often right in your visual line so this will help tremendously.
The winter harshness varies annually, check the forecasts (road and weather)

Keep checking the forecasts multiple times a day

The areas outside Reykjavík tend to have more snow and ice
The rule of thumb is the farther North the colder it gets
Follow instructions and road closings
Keep sunglasses close
Protip: If you aren't used to driving in icy situations and want to explore the country in winter time there are different ways to go about it. One of the more popular options has been to join the 6 Days Around Iceland Ring Road Adventure, catching the best of the Ring Road without having to worry about driving in new conditions.
Self-Driving in Iceland
When tourism was first starting in Iceland people would usually visit to join guided excursions or hitchhike around the country. Today you will see a rise in people looking to drive on their own, getting a rental car to use at their disposal. This can offer more flexibility and bring you to unexpected places. The downside to adventuring on your own, without any guidance, can though result in you missing out on stops to make or attractions to visit. This has resulted in a boom in Self-Driving tours where people keep the privileges that follow having your own car but still know where to go and what to see.
The itinerary doesn't require weeks or months of planning and is a bit like following a treasure map. The set Self-Drive itinerary has advised stops for each day, sometimes even booked adventure tours and is a great experience to have in Iceland. You can get them with or without accommodations.
Perks of a rental car without having to plan it all
Advise from travel experts
Available with and without accommodation
List of All the Car Rental in Iceland
Viking Car Rental

Hertz

Avis

Isak 4×4 Rental

Arctic Trucks Experience

Auto Car Rental

Six60

Affordable Campers

Arctic Car Rental

Myvatn Car Rental

Fair Car

Grand Car Rental

Kú Kú Campers

Go Campers

Wild Campers

A Car Rental

Lotus Car Rental

Go Car Rental

Lagoon Car Rental

Lava Car Rental

Mycar

Átak Car Rental

Car Rental SS