Where is Fimmvorduhals located?
Fimmvorðuháls is the high mountain pass between the mountain glaciers, Eyjafjallajökull and Mýrdalsjökull best reached by a hiking trail. It can be viewed from the Ring Road from the South Coast.
GPS Coordinates:
Latitude: 63.6215° N
Longitude: 19.4410° W
How to get to Fimmvorduhals
People usually start in Þórsmörk which is 151 km (93.8 mi) from Reykjavík. Rivers have to be crossed on the way to Þórsmörk so a 4×4 vehicle with river crossing insurance cover is required.
Other interesting places nearby are the valley of Þórsmörk, Eyjafjallajökull, Mýrdalsjökull and the new volcano craters, Magni and Móði.
You can visit Fimmvörðuháls on a few different tours including a day hike or an epic 6-day Laugavegur & Fimmvörðuháls Trek.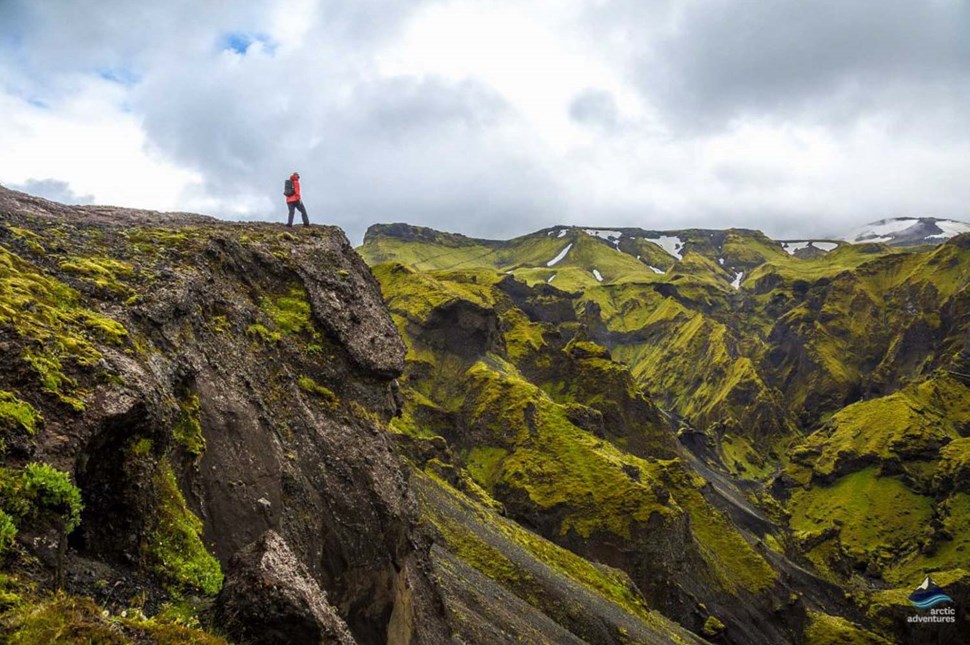 The Fimmvorduhals Trail Hike
There are two different ways to do the Fimmvorduhals hike. Here we will give a detailed description of the trails to help future hikers see which hike fits them best.
Þórsmörk Volcano Hike
This version of the hike is a day tour out from Reykjavík to Þórsmörk up to the Fimmvörðuháls pass. The hike is about 14 kilometers in total and invites you in a true visual adventure.
It's an easier form of doing the trail and only takes about 12-14 hours with transfers to and from the city.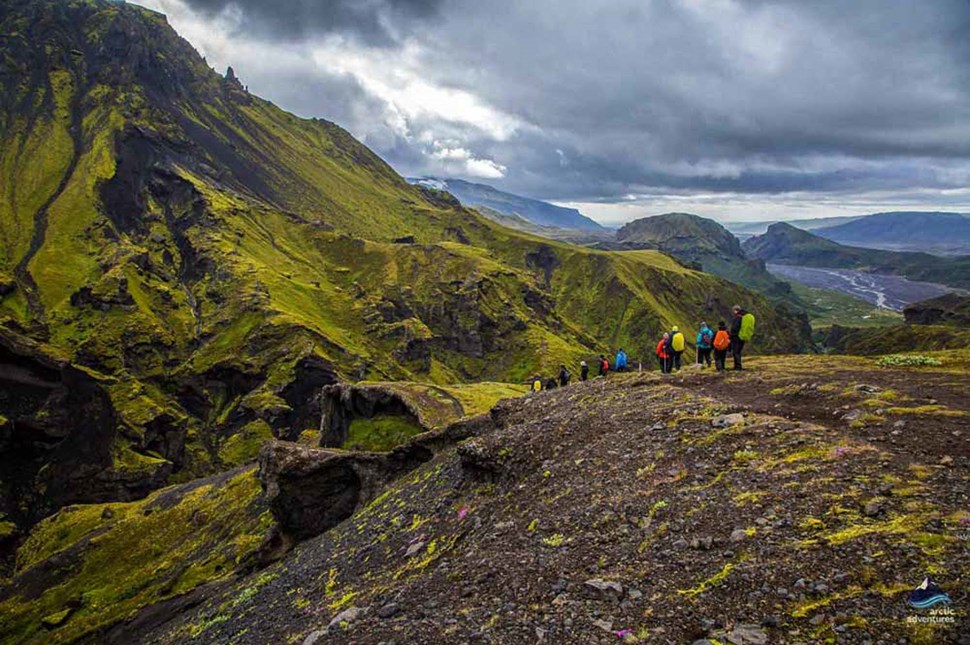 You start your hike in Þórsmörk valley named after the Norse thunder god who is believed to have struck down his hammer Mjölnir and formed the depression.
The hike will take you up from Básrar and slowly towards a black mountainous area. You'll follow this until reaching the volcanic sand wasteland of Goðahraun, Magni and Móði.
The path is quite steep at the beginning, heading up the gully Strákagil and onwards to the mountain ridge of Kattahryggir which translates to Cat's Spine. The steep hills on each side of the ridge are often a bit of a challenge. However, there are great chains and ropes to assist and keep you safe.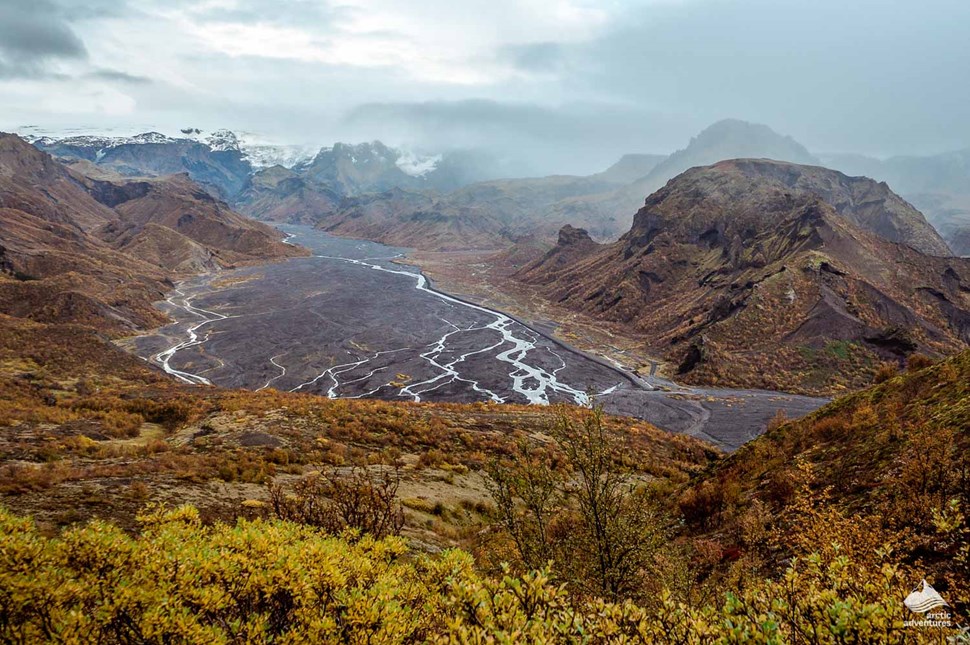 Next we will descend to the heath Morinsheiði and relatively flat space which is welcomed after the steep way there. The views are excellent, reaching over Mýrdalsjökull and Gígjökull glaciers.
Onwards we go reaching the actual Fimmvörðuháls pass and the newly formed volcanic craters Magni and Móði which formed in the famous Eyjafjallajökull eruption of 2010.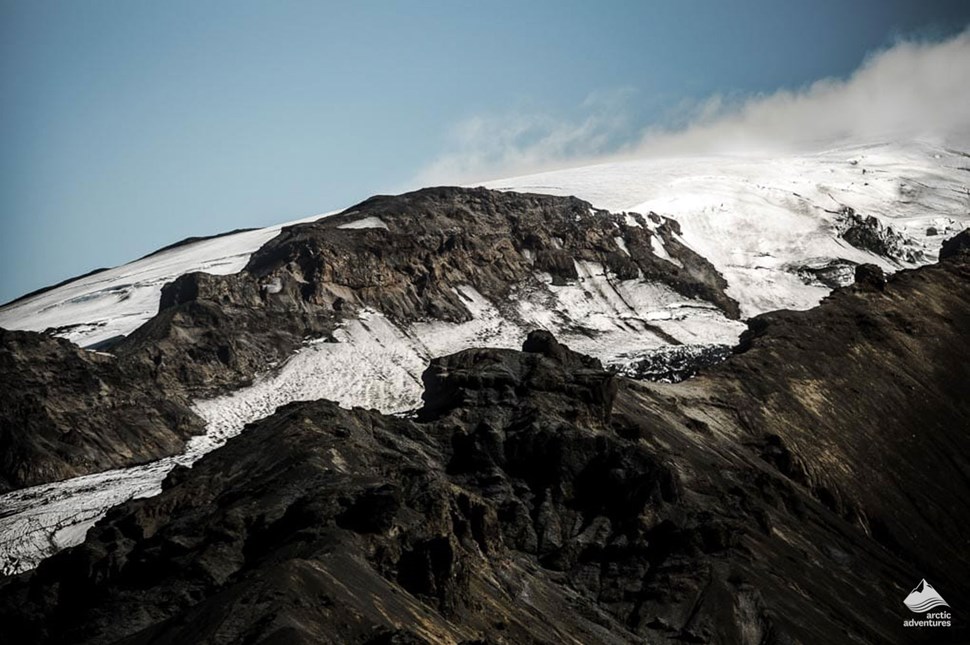 The experience of walking over a freshly recovered ground reformed in a volcanic eruption is something you will always remember, as you stand there surrounded with volcanoes and glaciers.
From Skógar to Þórsmörk
This is a 2-day version of the trail. The path takes you from Skógar, home to the powerful Skógarfoss, up a trail tracing the river Skógá the source of the great waterfall.
Along the path, you will encounter numerous other waterfalls and cascades some with quite hilarious and tongue-twisting names.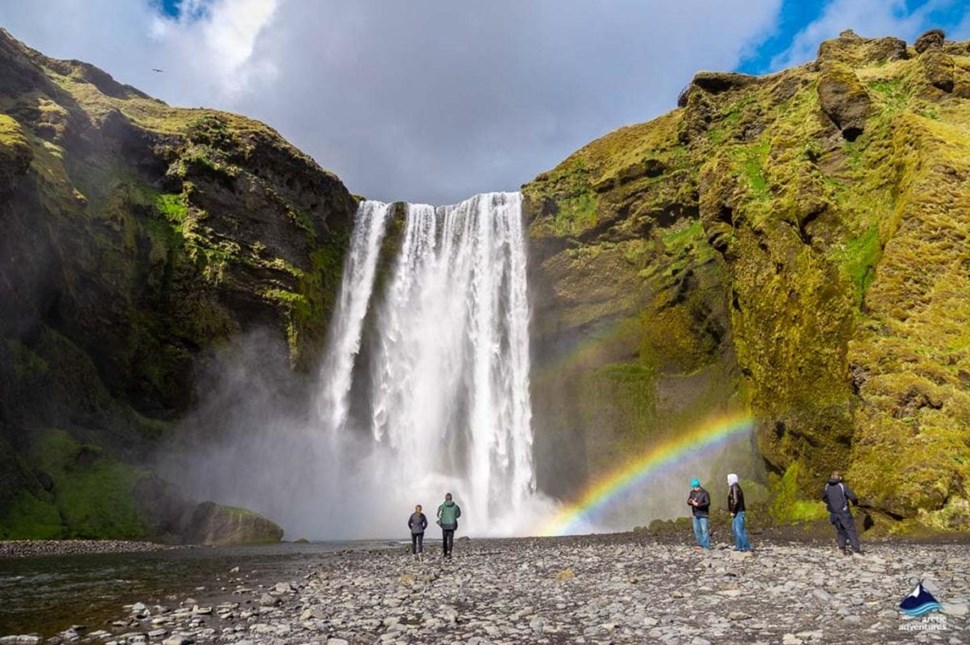 Along the river you continue about 3-4 hours, 8 kilometers inwards to the highland following a trail that is by then well grounded and noticeable in the ground. Here we advise you to fill up your water bottle. The river is the last trace of water for some time and it might be the best water you'll ever taste.
Then we cross the bridge over the river Skógá. From this point on, take the path to Baldvinsskáli roughly 4 kilometers away. Alternatively, you can hike to another hut called Fimmvörðuskáli, about 7 kilometers away following a staked path.
At Baldvinsskáli hut many people like to take a break. The path ahead, the actual Fimmvörðuháls, is mostly snow-covered throughout the summer season. Many like to take out their walking poles and have them assist in the crossing.
After about a 3 kilometers hike you have reached the lava field Goðahraun (The Lava Field of the Gods), which was formed at the beginning of the Eyjafjallajökull eruption in 2010, which happened at Fimmvörðuháls.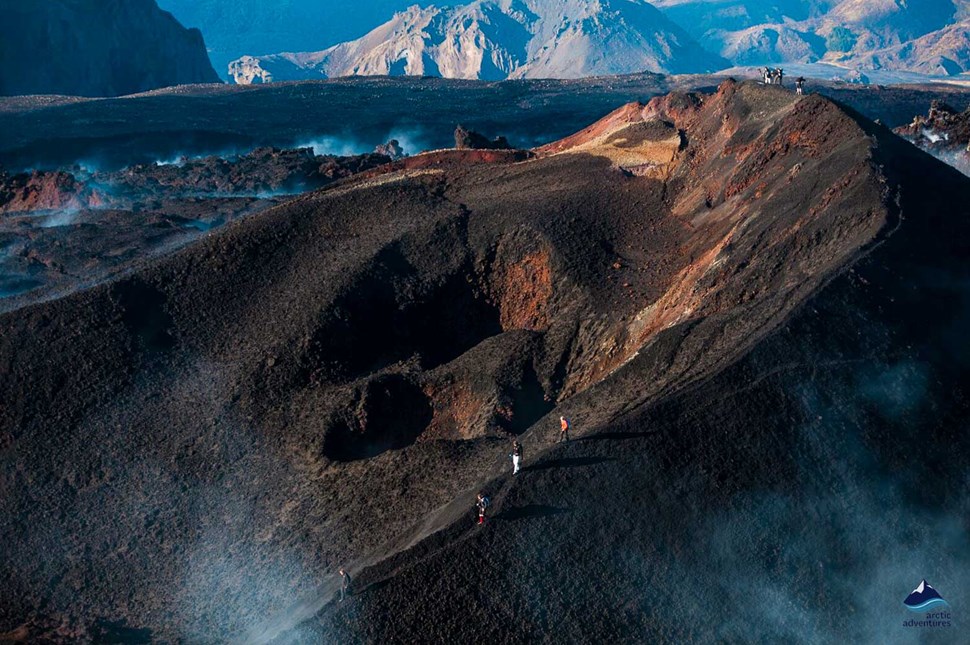 Two magnificent volcanic craters were created in the eruption as well. They were named after the Pagan  Thunder God's sons, Magni and Móði. A hike up to their peaks is stunning.
Soon you will descend down from the Fimmvörðuháls mountain on steep hillside called Brattafönn. This part of the trail is often quite slippery, so be cautious while walking.
Next up is the ridge Heljarkambur which connects the Fimmvörðuháls to Morinsheiði heath. There is a support chain to assist in with the crossing. The heath is flat and easy to cross and offers views you just can't believe.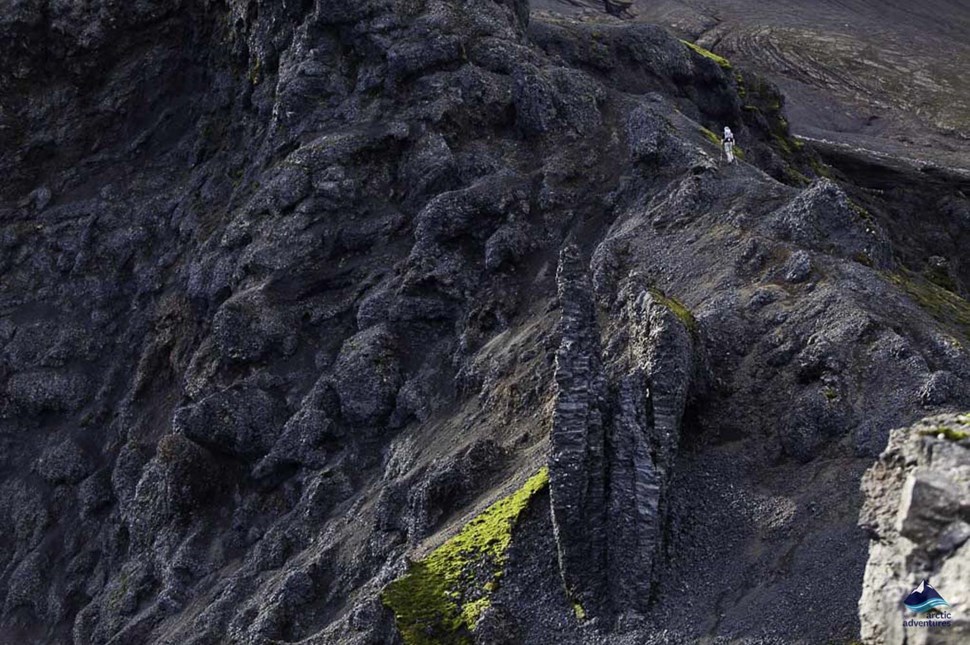 After, Kattahryggir (The Cat's Spine) awaits us. This stunning mountain ridge isn't only beautiful and magical but gives you the sense as you just stepped into a scene from the Lord of the Rings.
The steep path has been altered and improved in recent years with additional chains and stakes. We continue our descent into the fertile gully Strákagil, which leads us into Þórsmörk.
The valley is a green oasis which is very welcomed after a day of rugged landscapes, snow and black volcanic sand. This is where you will stay the night and enjoy the tranquility of the area.
A lovely night menu is set with an authentic Icelandic lamb meal and good company in a dazzling setting. The day after is often occupied with delightful short walks around the lush valley.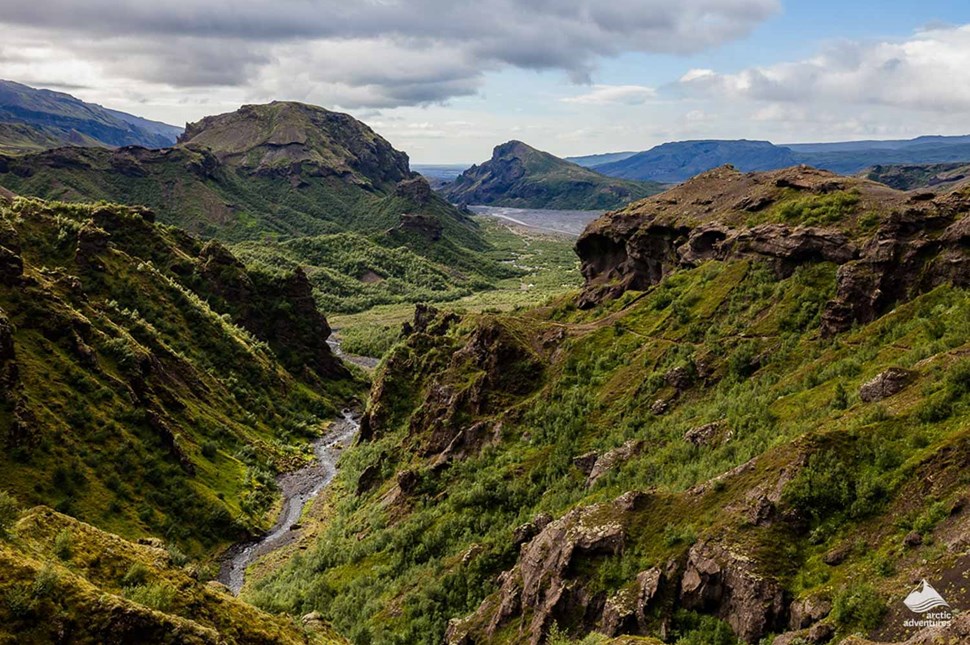 What to wear at the Fimmvorduhals Trail?
Regardless of your travel style in Iceland, you will always get the recommendation to dress in layers. The weather in Iceland changes quickly so you want to be prepared for anything. There is always a great change of strong winds, rain and strong sunlight, all on the same day.
Dressing smart, in three light layers or more, is the best way to feel ready for anything throughout the hike.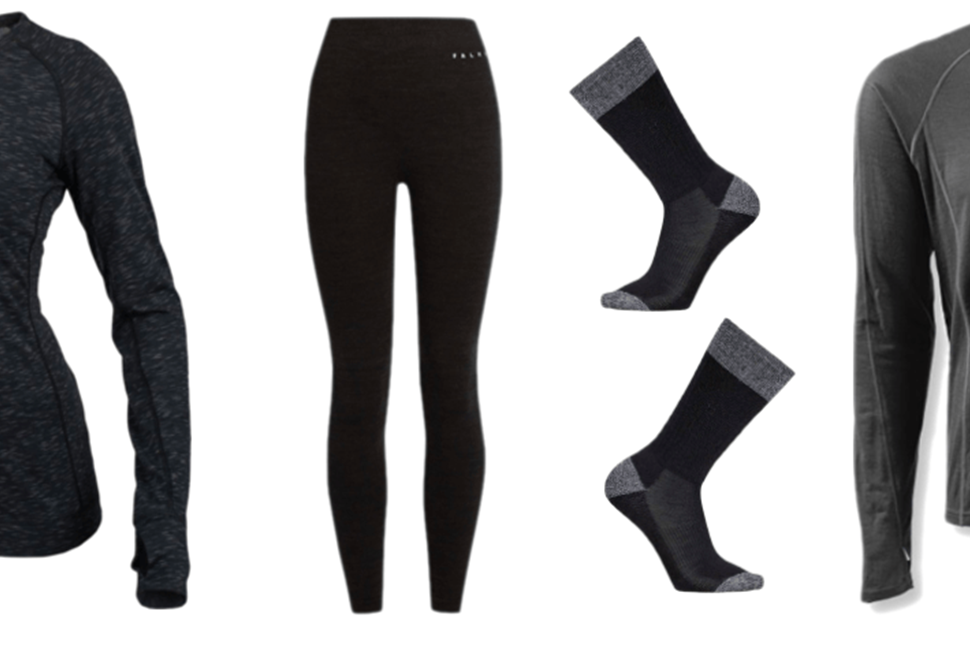 1st Layer: A long-sleeved shirt and long johns preferably from wool or a thermal material. Avoid cotton, the most experienced hikers will say "cotton kills." Good breathable socks.
2nd layer: The middle layer is to retain your body heat, keep in the natural warmth. It should be a down jacket or a fleece, not too heavy. Again, no cotton. Sturdy and worn hiking shoes.
3rd Layer: Now come you windproofs. This is where you want to think about protection from wind and rain. Choose a breathable fabric, preferably of good quality, giving a good ventilation but still keeping your shielded from the weather that might come at you.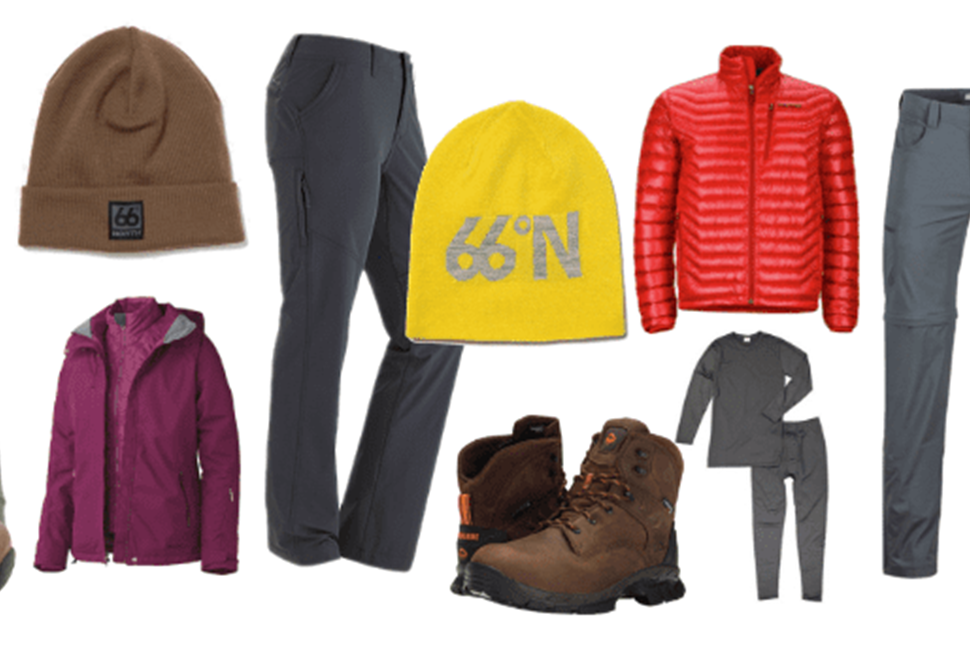 Additional Packing List:
Backpack

Pair of Extra Socks

Pair of Wading Shoes

Walking Poles (Recommended)

First Aid Kit

Some Snacks and Energy Bars

Water Bottle

Sunglasses

Sunscreen

Compass

GPS
Where to stay near Fimmvorduhals?
There are plenty of hut and hotel options around Fimmvörðuháls and camping grounds as well. Some of the huts and hotels available are:
On the Fimmvörðuháls Pass
Þórsmörk
Langidalur Hut

Básar Hut

Volcano Huts
Skógar
Hotel Skógar

Hotel Skógafoss

Hotel Edda Skógar

Hostel Skógar

Skógar Guesthouse

Skogar HI Hostel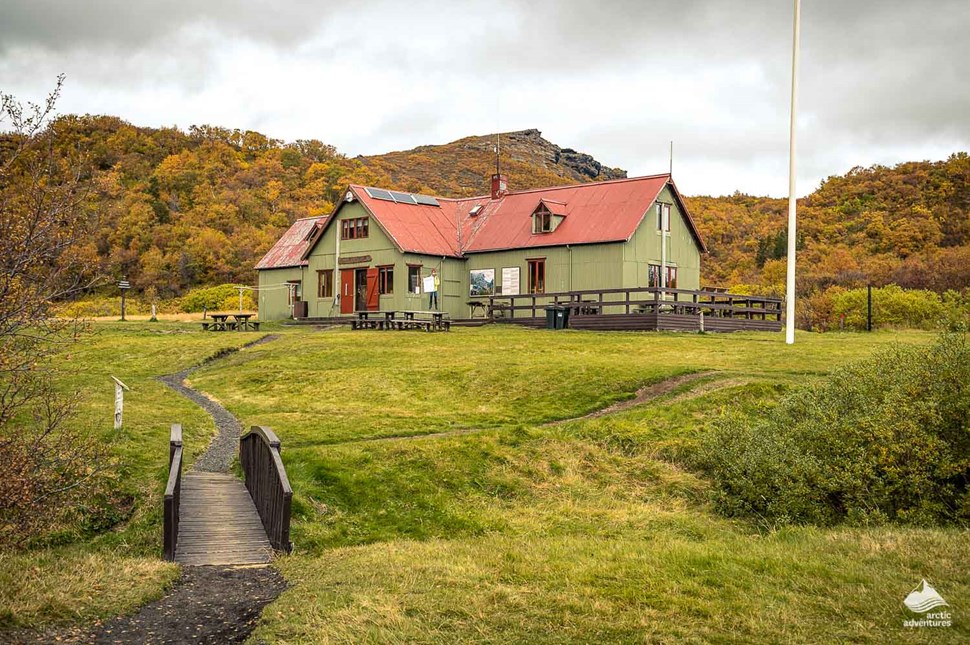 Camping near Fimmvorduhals
You aren't allowed to camp at any part of the actual trail. There is a hut called Baldvinsskáli midway through the pass but it's only for those staying in beds in the hut.
The best camping options are in Þórsmörk.
Þórsmörk has four different camping grounds:
Langidalur

Húsadalur

Slyppugil

Básar
Langidalur
The camping accommodation at Langidalur is excellent. The hut right next to it has a good cooking facility with long tables and benches and in the hut, you can even find a small shop with a liquor license. Open from the 20th of May.
Húsadalur
The camping site at Volcano Huts in Þórsmörk in Húsadalur is spacious and beautiful and offers great hiking trails all around. It's a little pricey 2600 ISK but offers access to regular facilities + a sauna and a natural warm pool. Open 1st of May to 31st of October.
Slyppugil
The camping ground at Slyppugil offers a grand view over Eyjafjallajökull and offers a great variety of hiking trails and other nature activities.
It's only a 3 min walk from Langidalur. The price for the night is 1300 ISK per night and an extra 500 ISK for a shower.  Open 1st of June to 31st of August.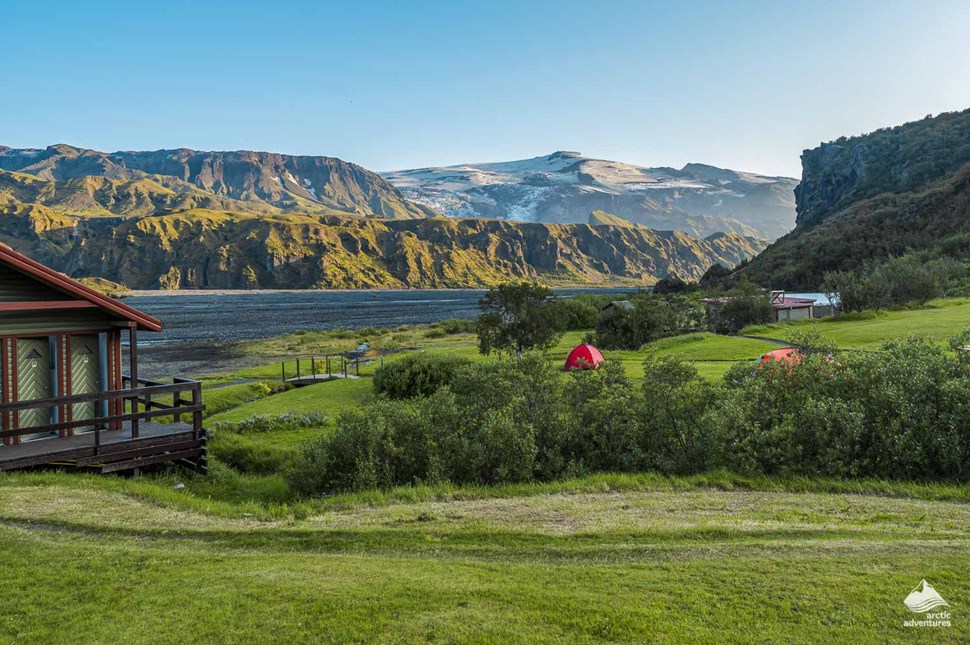 Básar
The camping ground at Básar is one of the older ones found Þórsmörk. The camping ground is close to the hut and the outdoor BBQ.
The price for the night is 1500 ISK and an extra 500 ISK for a shower. The opening time is listed as "during summer".
Good to know before visiting Fimmvorduhals
Don't expect it to be in full volcanic eruption mode. 

After the eruption in 2010, the area showed colossal damage and signs of heat and magma. Now, years later, there isn't any running red-hot lava or bursts of volcanic ash and smoke.

The weather changes very quickly.

 

This is true to Iceland in general but especially so when you have arrived in the highlands.

The Fimmvörðuháls isn't an easy hike.

 

You will need to be in relatively good shape if you are looking to do the hike.

You can fill up your water bottle a few times with fresh water on the way if you are doing the hike from Skógar. Ask a guide or other hikers going in opposite directions when the water source stops.
Camping in unmarked camping areas is actually illegal. If you are planning to bring your tent to Fimmvörðuháls you might want to think again. Check out our camping report above for more info.
Fimmvorduhals in Winter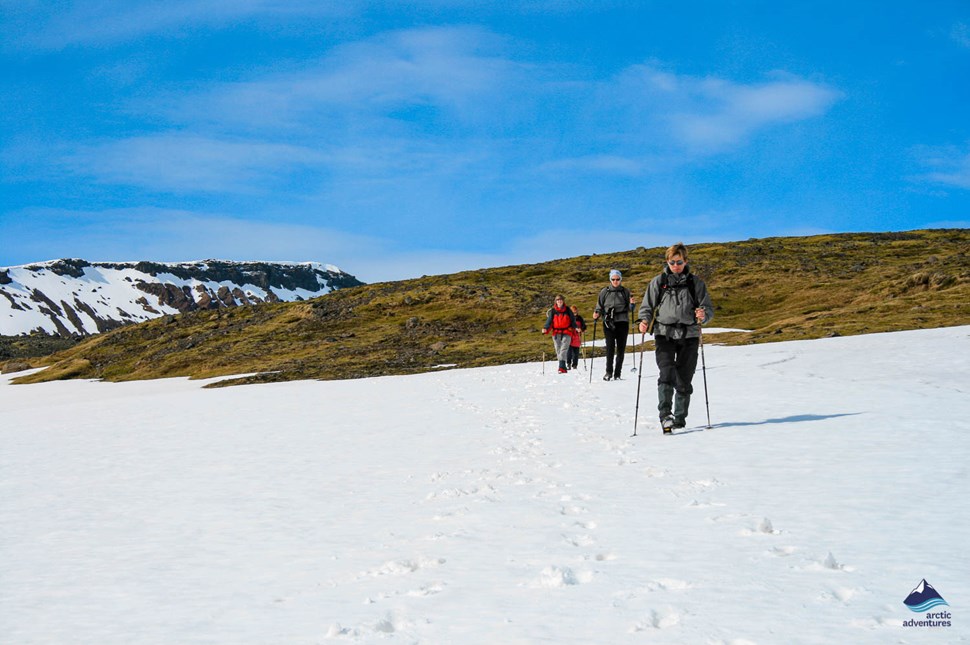 Fimmvörðuháls is impassable in winter unless you have enormous super jeeps and great knowledge of winter highlands driving. There will be a warning issued from the Search and Rescue team almost daily and anyone looking to hike to trail should change their plan.
Conclusion: You can join a Super Jeep Tour with an expert guide to get pretty close, mostly to Eyjafjallajökull but you can't hike the trail.
Interesting Places near Fimmvorduhals