Fjallsárlón is renowned for the shimmering icebergs that float in its waters. The vivid colors of the ice range from electric blue to crystal clear. Some of the icebergs are streaked with grey, caused by volcanic eruptions.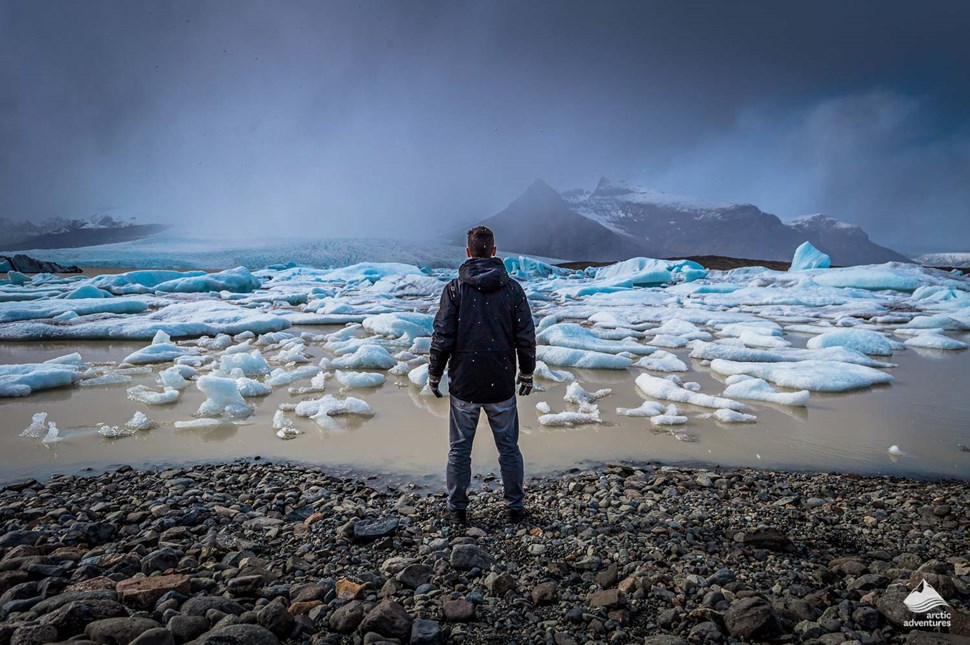 The icebergs often collide, releasing shuddering groans as they rub against one another. The acrobatic antics of Great Skua seabirds overhead and playful seals in the water make for an awesome show. 
How was Fjallsárlón formed?
Fjallsárlón sits in the shadow of Fjallsjökull Glacier, an outlet of the largest glacier in Europe, Vatnajökull. Icebergs break away from the glacier and float on the surface of the glacial lagoon below. Unlike Jökulsárlón, Fjallsárlón is not connected to the sea. This means the icebergs stay there until they melt. 
Where is Fjallsárlón?
The lagoon is located on the edge of Vatnajökull National Park on Iceland's South Coast. It's situated just off the Ring Road and is about 230 miles (370 km) from Reykjavik. Nearby places of interest include Skaftafell Nature Reserve (29 miles/47km) and the charming village of Hof (18 miles/29km). 
GPS coordinate of Fjallsárlón: 64.0186° N, 16.3850° W
How to get to Fjallsárlón?
Fjallsárlón can be reached by car by driving around the Ring Road (Route 1). It's also possible to catch a bus to nearby Jökulsárlón Glacier Lagoon and then taxi from Jökulsárlón to Fjallsárlón.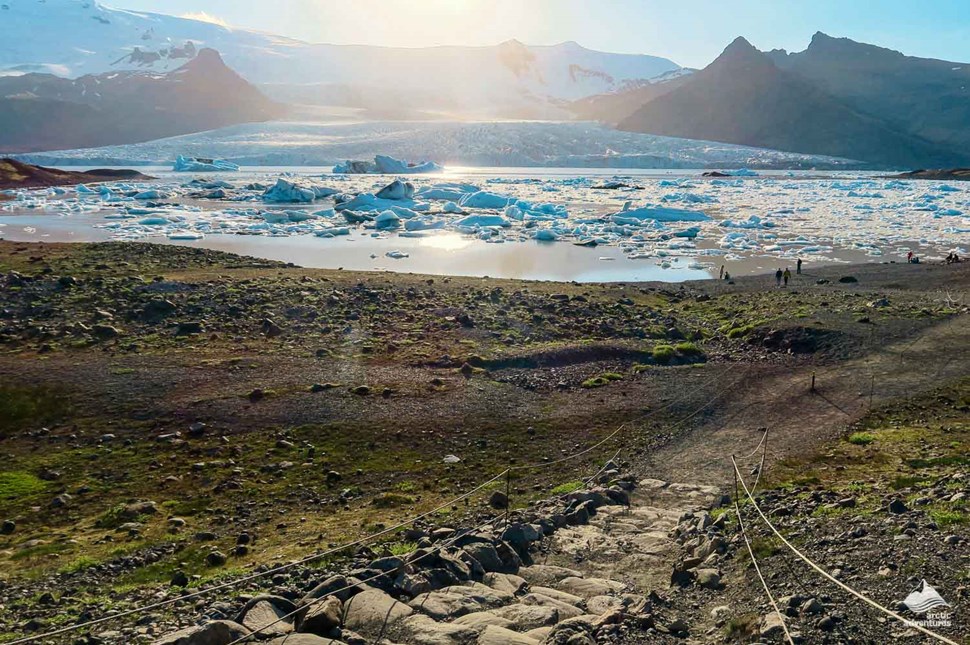 By Car 
To get to Fjallsárlón from Reykjavik, simply drive counterclockwise around the Ring Road for 230 miles (370km) until you reach the Fjallsárlón exit. The journey lasts around 4 hours and 45 minutes and will take you along Iceland's famous South Coast. 
By Bus
There is no direct bus to the lagoon. However, you can catch the 51 bus from Reykjavik to Jökulsárlón Glacier Lagoon. You'll then need to travel an additional 7 miles (11 km) to Fjallsárlón. The quickest way to do this is to take a taxi. 
Wildlife at Fjallsárlón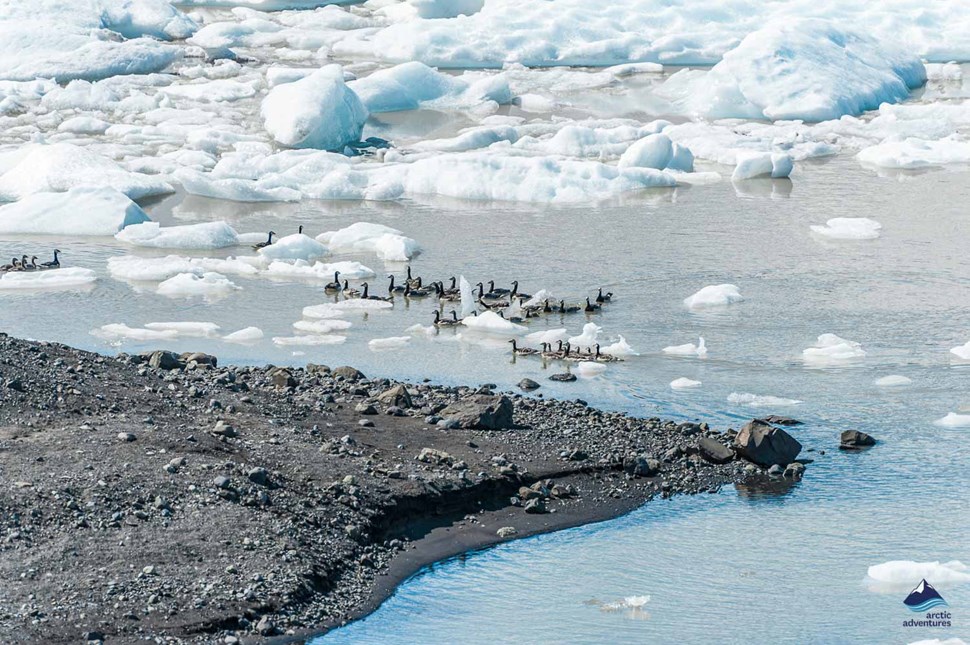 Fjallsárlón is blessed with a diverse selection of wildlife. Great Skuas nest in the mountain cliffs around the lagoon, creating dramatic displays as they swoop above its crystalline waters. Visitors should be careful of the birds during the summer, as they are known to divebomb anyone who walks close to their eggs. Seals also reside in the lagoon and like to play among the icebergs.
Places to stay near Fjallsárlón
The best places to stay near Fjallsárlón are the charming villages of Hof, Vik, and Höfn.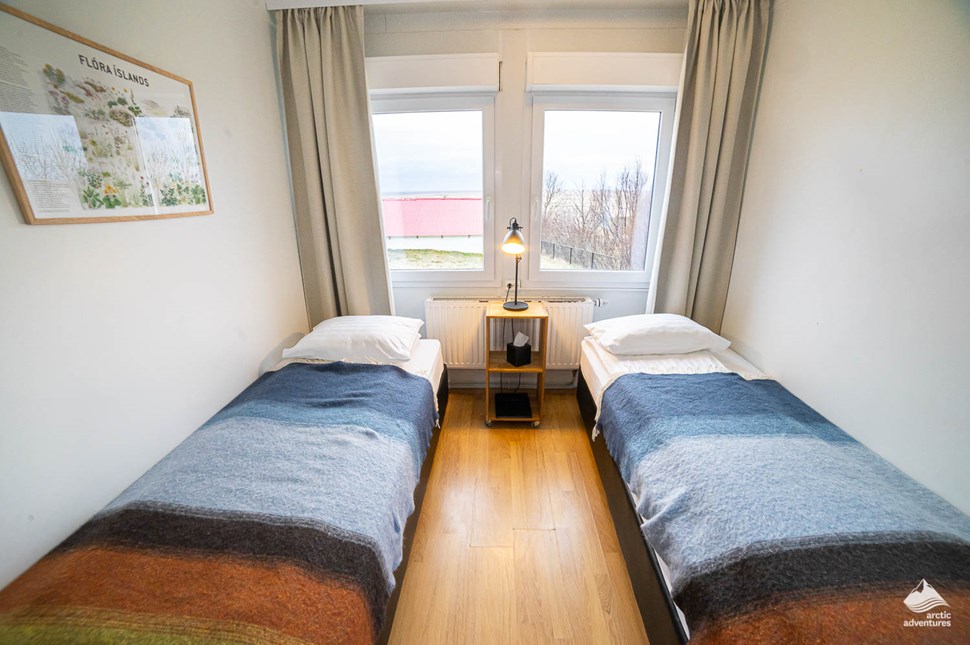 Fosshotel Glacier Lagoon – Situated on the Ring Road close to Hof, this stylish modern hotel offers spectacular mountain views. 
Adventure Hotel Hof – A wonderful countryside hotel in Hof is complete with modern rooms and easy access to Vatnajökull National Park. 
Hali Country Hotel – This family-run three-star hotel has comfortable rooms and an unfussy atmosphere.
Guesthouse Gerði – A three-star guesthouse that offers excellent facilities along with ocean and mountain views. 
Reynivellir – An no-frills two-star guesthouse in Iceland's rural heartland. 
Skaftafell Campground – This year-round campground is around 30 miles (47km) from the lagoon. It has room for 400 tents and offers basic facilities including electricity, showers, washing facilities, and Wi-Fi.  
Places to Eat near Fjallsárlón
There are several nearby restaurants and food stands where you can grab a bite to eat.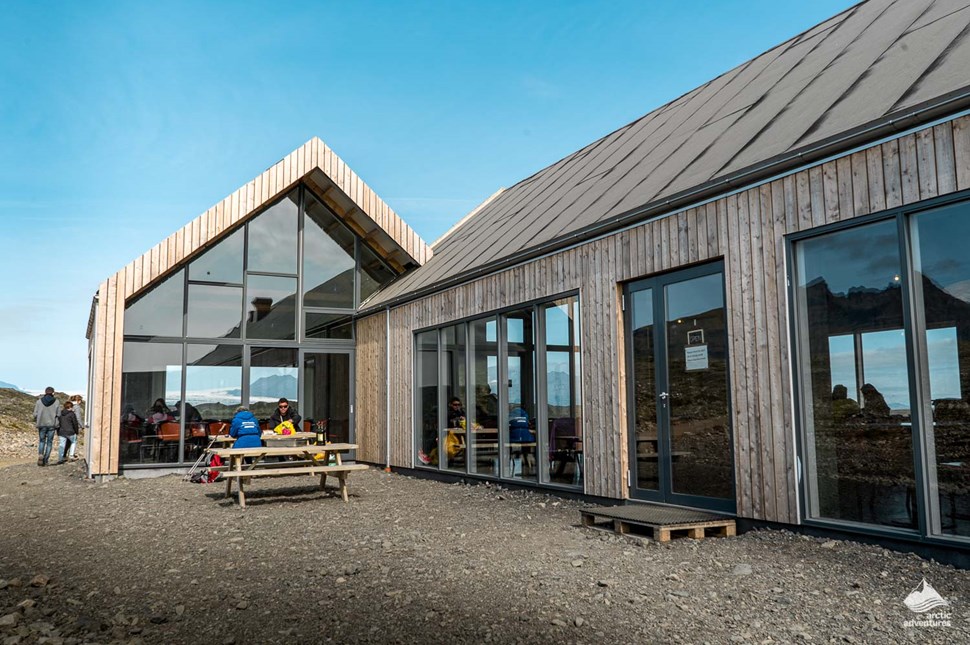 Fjallsárlón Frost Restaurant – The bistro-style restaurant offers a delicious selection of dishes. From here you can see stunning views of the lagoon. 
Nailed It Fish and Chips – A traditional Icelandic fish and chip shop with takeout and eat-in options. 
Heimahumar – A food truck specializing in lobster. It also offers hotdogs and vegan options.
Humarhöfnin – A dedicated seafood restaurant in Hof, specializing in lobster and fish. 
Íshúsið Pizzeria – A wonderful pizzeria in Hofn with excellent value for hungry adventurers.
Fjallsárlón in Summer vs. Winter
Fjallsárlón can freeze during the winter, but it's still worth visiting. The icebergs are covered in snow, and snow-capped mountain peaks puncture the horizon. If the lagoon freezes, it won't be possible to take a boat ride. However, you can still walk around and take pictures.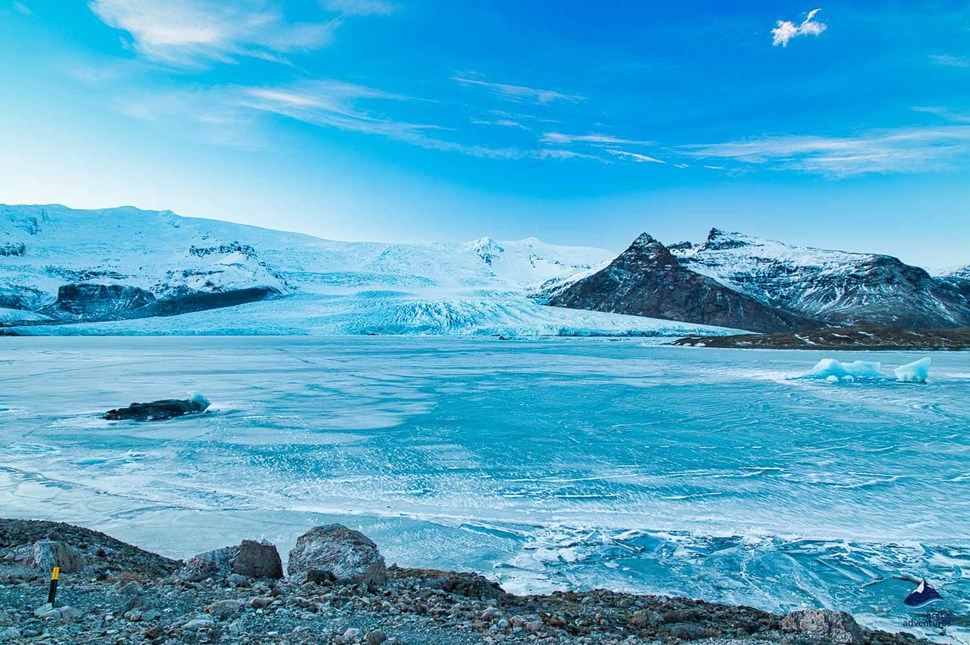 Summer is a wonderful time to visit Fjallsárlón. The icebergs glisten in the sunlight and wildlife flock to the lagoon. It's the perfect time to catch a zodiac boat ride and see the icebergs up close, or to simply relax in the nearby restaurant and enjoy a warm drink.  
Things to do at Fjallsárlón
Zodiac Boat Ride
The best way to discover the wonders of the lagoon is to take a zodiac boat tour. You'll get thrillingly close to the icebergs and their vivid colors. If you're lucky, a playful seal might approach your boat.
If you're interested in a zodiac boat ride on Fjallsárlón, check out this Glacier Grand Slam tour. It also includes a glacier hike!
Helicopter Tour
See Fjallsárlón from a completely different angle on a Glacier Lagoon Helicopter tour. This tour encompasses both Fjallsárlón and Jökulsárlón, along with the incredible sights of Vatnajökull Glacier. If you want to see how glaciers have shaped the land of fire and ice, then this is the tour for you.
Notable Attractions Near Fjallsárlón
Fjallsárlón is close to many popular attractions on the South Coast. 
If you're wondering "Fjallsárlón vs Jokulsarlon: Which one to choose?" Then the answer is, both! Jökulsárlón is the most famous glacier lagoon in Iceland thanks to its huge icebergs.
It sits in the shadow of Vatnajökull Glacier and is blessed with some of the most incredible wildlife in the country. Though it's much busier than Fjallsárlón, it's still worth a visit. There are also lots of great outdoor adventures to be had at Jokulsarlon!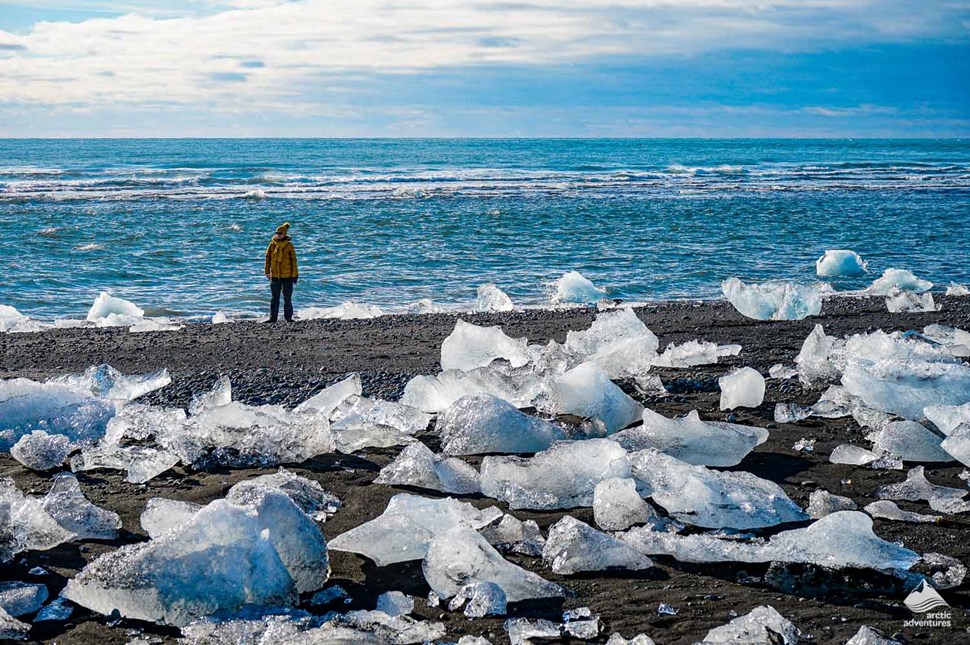 Many blue icebergs wash up on the shores of the Diamond Beach. Their vivid colors starkly contrast with the dark volcanic sands. This black sand beach is very popular with photographers.
Vatnajökull is the largest glacier in Europe, spanning over 3000 square miles (8100 square kilometers). It has over 30 outlet glaciers and is home to Iceland's tallest peak. The national park that lies in its shadow, Vatnajökull National Park, was recently designated a UNESCO world heritage site. 
This glacier is famous for its stunning views over Fjallsárlón Glacier Lagoon. It's located in Vatnajökull National Park. 
Kirkjugólf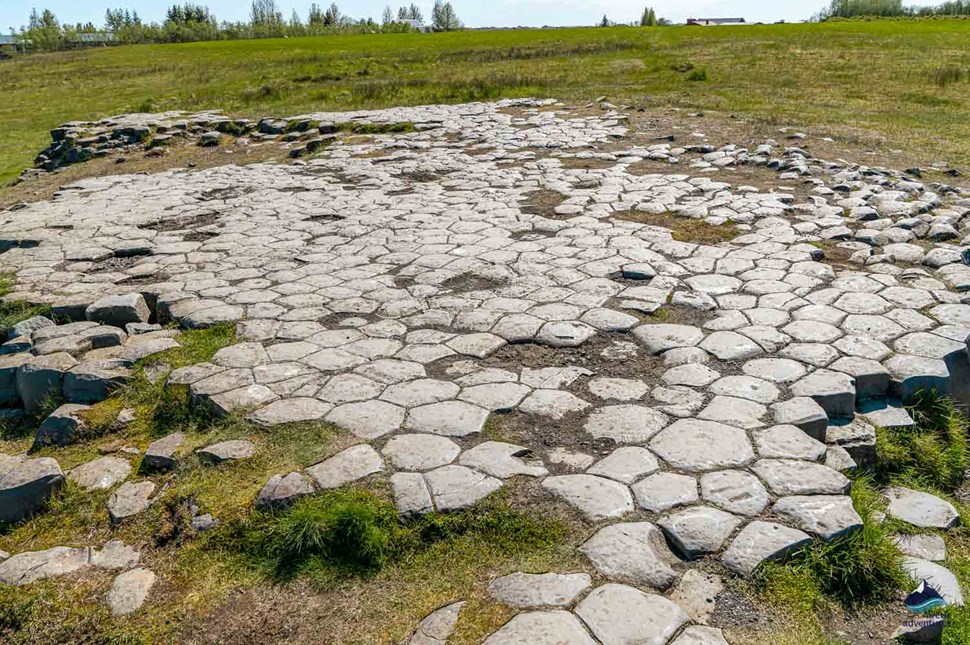 Kirkjugólf, or "the church floor," is a series of hexagonal basalt rocks that resemble ancient church ruins. However, the rock formations were actually created by nature. Kirkjugólf is located near the picturesque village of Kirkjubæjarklaustur and can be visited on the way to Fjallsárlón.