Quick Facts about Hverfjall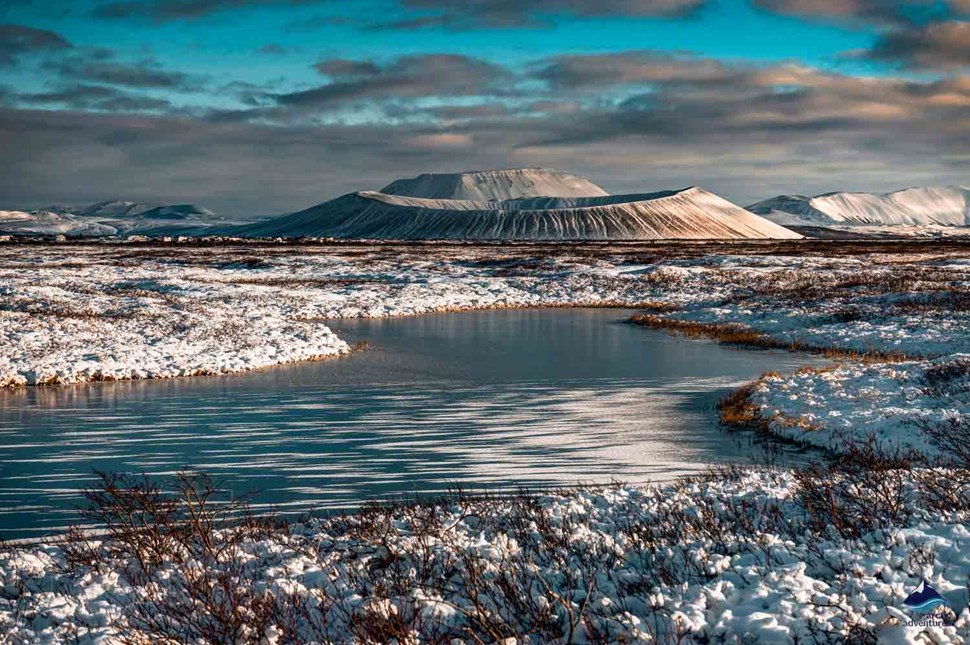 It is believed to be created during a volcanic explosion
Hverfjall is not 100% symmetrical, thanks to a landslide that took place some years ago
Its ridge reaches 200 metres in height
What caused Hverfjall Crater?
A short, but significant eruption is said to be the cause of this gorgeous site. And its "walls" climbing by 200 metres mean that you can walk around its circumference and enjoy looking into its undulating centre.
Hiking in Hverfjall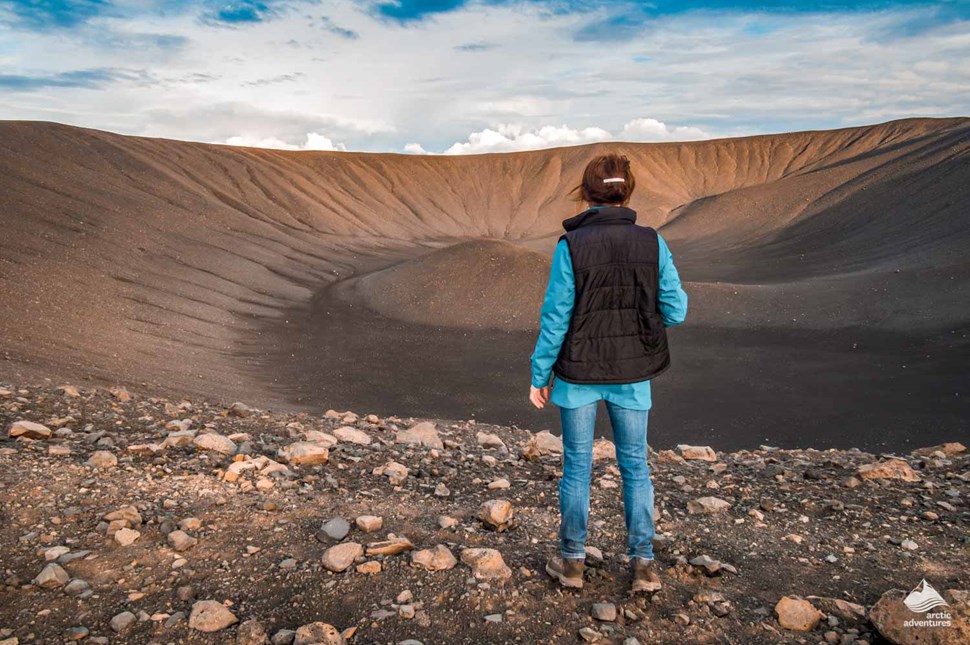 It is possible to hike on Hverfjall volcano and all the way around its circular crater. Hiking is actually one of the most popular activities in Hverfjall.
It is a relatively easy hike, starting with an incremental hill rising from the nearby car park. This initial walk is about 20 minutes (if not less) and is suitable for children.
A more challenging path is found at Dimmuborgir, from which you can take a 45-minute, more strenuous walk. This route begins at the lava formations in the Younger Laxa Lava Field.
It takes about an hour to walk the diameter of Hverfjall, where you'll enjoy the lovely view into the crater itself, as well as nearby mountains and Lake Mývatn.
Where is Hverfjall?
Coordinates: 65°36′00″N 16°53′00″W 
Hverfjall is in Northern Iceland, east of Mývatn. If travelling straight from Reykjavik, that means over 5 hours of driving. So, many visitors break up the journey or work it into a visit to the region.
Like much of Iceland, Hverfjall's surrounded by places worth seeing, including Lake Myvatn, Dimmoborgir and the Myvatn Nature Baths.
How to get to Hverfjall?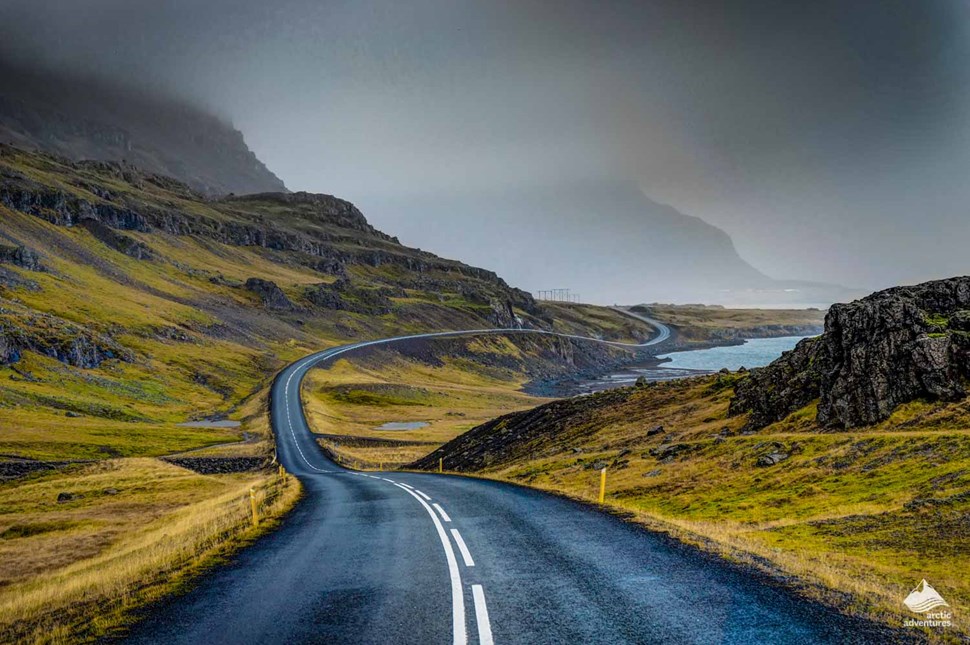 As mentioned, a road trip is possible. Or you can visit as part of a tour.
The drive from Reykjavik is mostly on Route 848.
Some visitors pay (literal) flying visits, and internal flights from Reykjavik to Lake Myvatn take less than an hour.
Staying near Hverfjall
Guests on our multi-day tours to this part of Iceland tend to stay in Hotel Dalvik or a similar accommodation.
If you book a multi-day tour with us, accommodation is included. Airbnb is also a presence in Iceland, including in this region.
Other options include:
Icelandair Hotel Myvatn
Vogafjos Farm Resort
Hild Cottages
Eating near Hverfjall
Lake Myvatn and Dalvik both have several places to find good food, especially if you like seafood!
Dalvik is under two hours from Hverfjall while Lake Myvatn is less than half an hour from Hverfjall.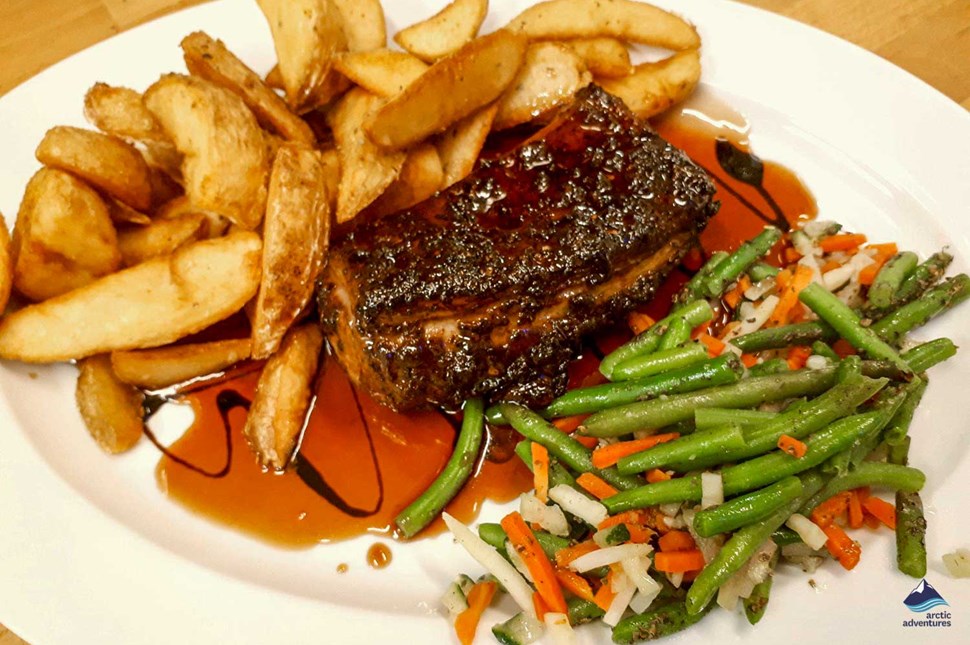 Our guide to Dalvik has more info, but for Dalvik food we recommend:
Gisli, Eirikur, Helgo
Gregor's Pub
Bansalt Café and Bistro
Lake Myvatn, being smaller, has few options. But visitors and tourists have been known to enjoy:
Lundur Restaurant
Café Kvika
Other attractions near Hverfjall
Hverfjall is a little off the beaten track, but there are several reasons to visit Iceland's North, all of which are included in our 3 Day Mývatn, Akureyri & North Iceland Tour. These include:
Grábrók
A volcanic crater dating back 3,000 years.
Lake Mývatn region
This incredible, volcanic landscape scans over 36 square kilometres, and includes a vast lake, tiny islands, fascinating local plants and animals and a gorgeous waterfall.
Mývatn Nature Baths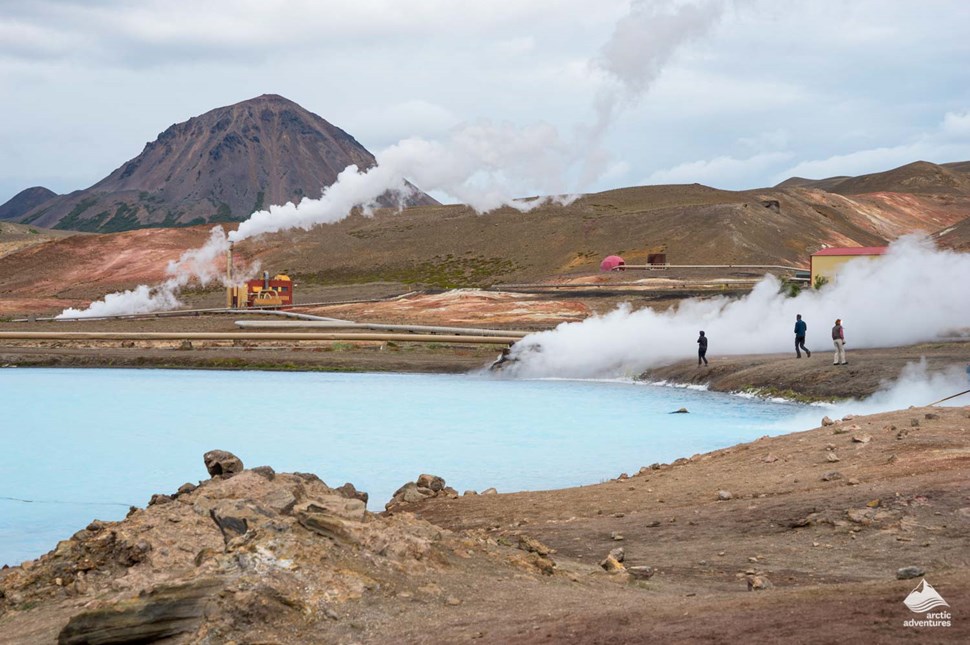 Often nicknamed the Blue Lagoon of the North, these lovely baths have warm, geothermal water rich in beneficial minerals.
Dalvik
This fishing village has much to offer – local charm, skiing and possibly the best whale watching opportunities on the planet.  Check out our Whale Watching tour from Dalvik.
Tips for the Hverfjall hike
The hike takes an hour or a leisurely hour and a half
Wear good quality footwear – ideally hiking boots
Bring or wear appropriate clothing – it might rain, and it will be windy!
If hiking in winter, you might want to use a stick / walking pole
Do not walk in the restricted/forbidden areas. This is a protected site.
Hverfjall and Game of Thrones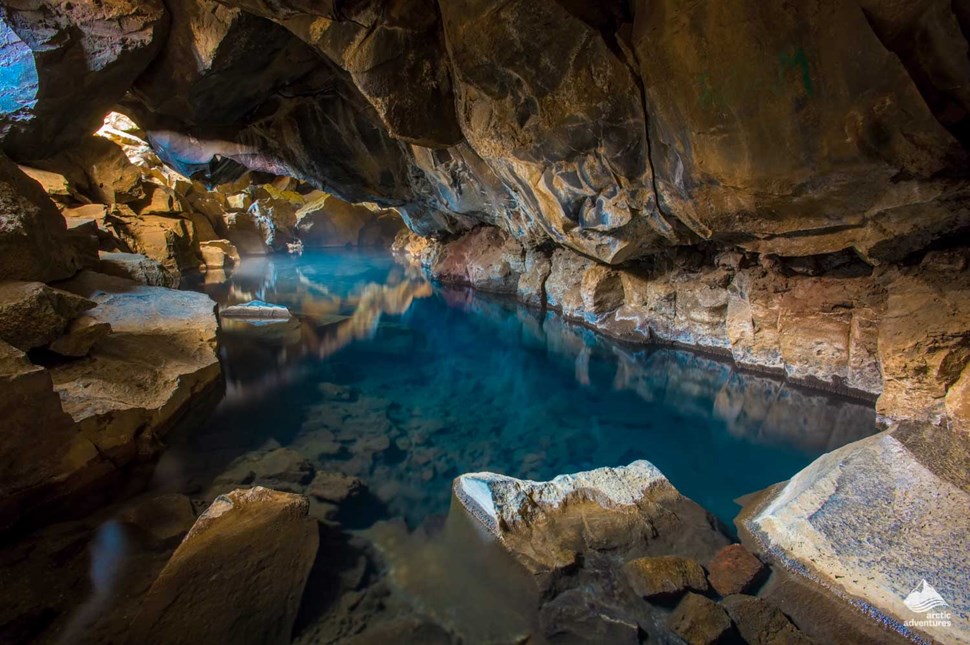 TV fans might recognise Hverfjall from Game of Thrones. In one episode, the white walkers passed this site.
Even more famously, Grjótagjá cave featured in the romantic moment between Jon Snow and Ygritte in Game of Thrones' third season. Fans of the show might be interested in our comprehensive Game of Thrones tours in Iceland, which bring you to every landmark that featured in the hit show.
We Love Hverfjall!
Hverfjall, like much of Iceland, is a beautiful creation, born of the country's dramatic nature and weather. We're immensely proud of its continued conservation, even as it's seen by thousands of visitors every year. Maybe you'll be one of them…
Read more about volcanoes in Iceland and check out our tours in the north-east of Iceland.