Where are Mývatn Nature Baths located?
Mývatn Nature Baths are located close to Lake Myvatn in North East. It is about 105 km away from Akureyri, the capital of Northern Iceland and 489 km away from Reykjavík.
The area where the Nature Baths are located is like something from a sci-fi film.
The clouds of steam rising from the geothermal area that seems to be a no-mans-land will give you a cue on when to start looking for the sign and turn off the road onto the parking lot.
Mývatn Nature Baths are easy to find as they are located right off the famous Ring Road 1.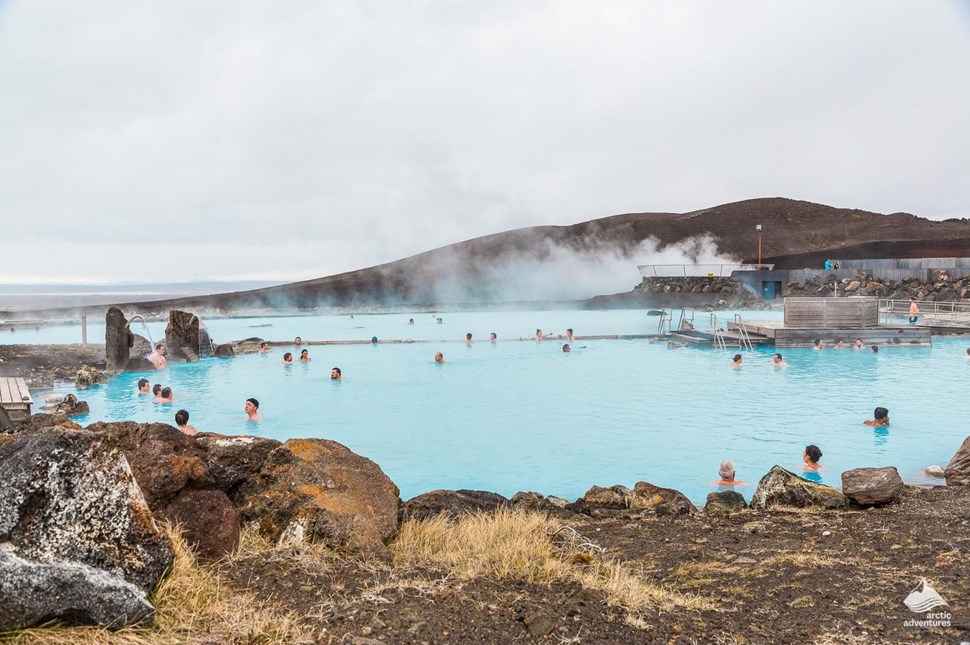 How to get to Mývatn Nature Baths
There are a few ways to get to Myvatn Nature baths and like we have mentioned before they aren't hard to find.
Driving from Akureyri to Mývatn Nature baths should take about 1 hour and 20 minutes.
Driving there you will go through the fertile valley Fnjóskadalur, pass the waterfall of the gods – Goðafoss and past the Mývatn area with all its steam and natural charm.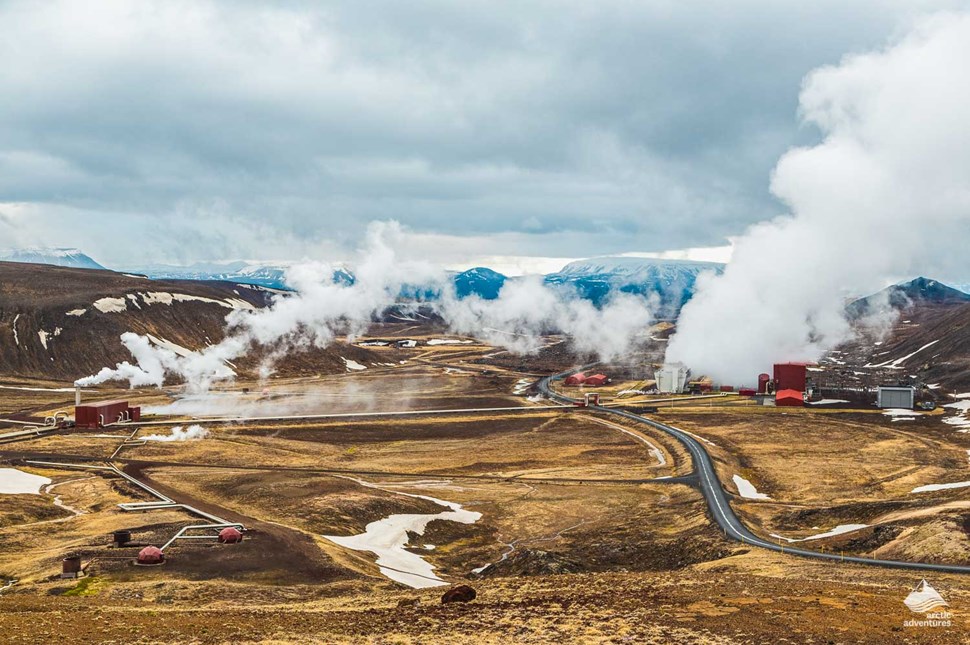 Driving from Egilsstaðir (the biggest town in the Eastfjords) to Mývatn Nature Baths should take no more than 2 hours.
It will take you past stunning sights such as Lagafljót, lake Urriðavatn, the "the white chair" viewing point and parking lot, and the turn for waterfalls Dettifoss, Selfoss and Ásbyrgi Canyon.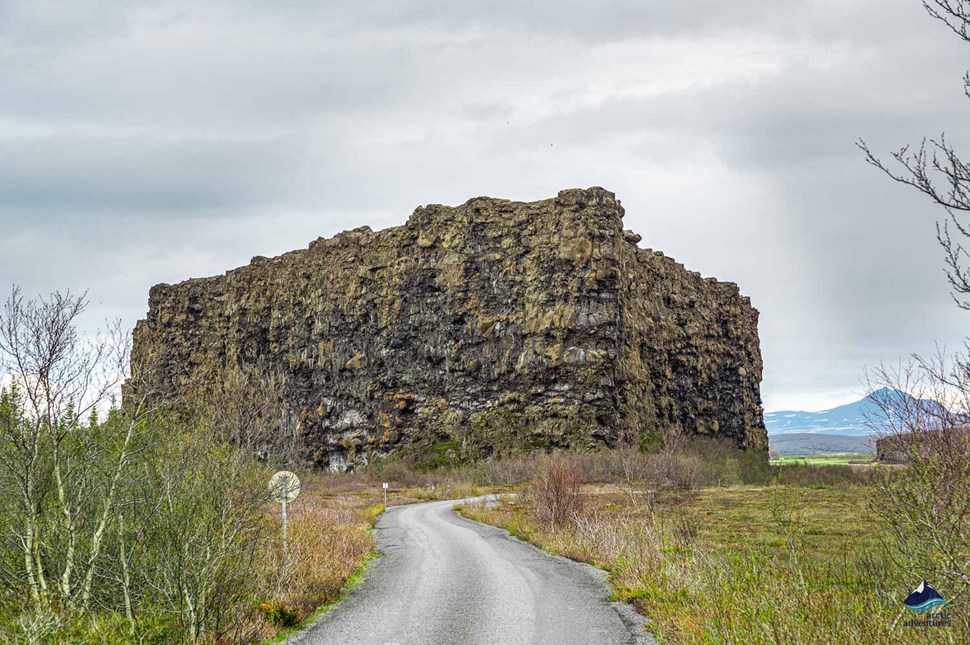 Driving from Reykjavík to Mývatn Nature Baths is not recommended as a one day drive, since there is simply too much to see if driven in one day.
In one go, the drive would take more than 6 hours. Some of the sights not to be missed on the way from Reykjavík to Mývatn would be Borgarfjörður, Glaumbær Turf Farm, Grettislaug pool, Akureyri, Goðafoss, Whale Watching at Dalvík, the Beer Baths in Eyjafjörður and more.
Accommodation and Hotels near Mývatn Nature Baths
Hotels
Icelandair Hotel Myvatn

Fosshotel Myvatn

Vogafjos Farm Resort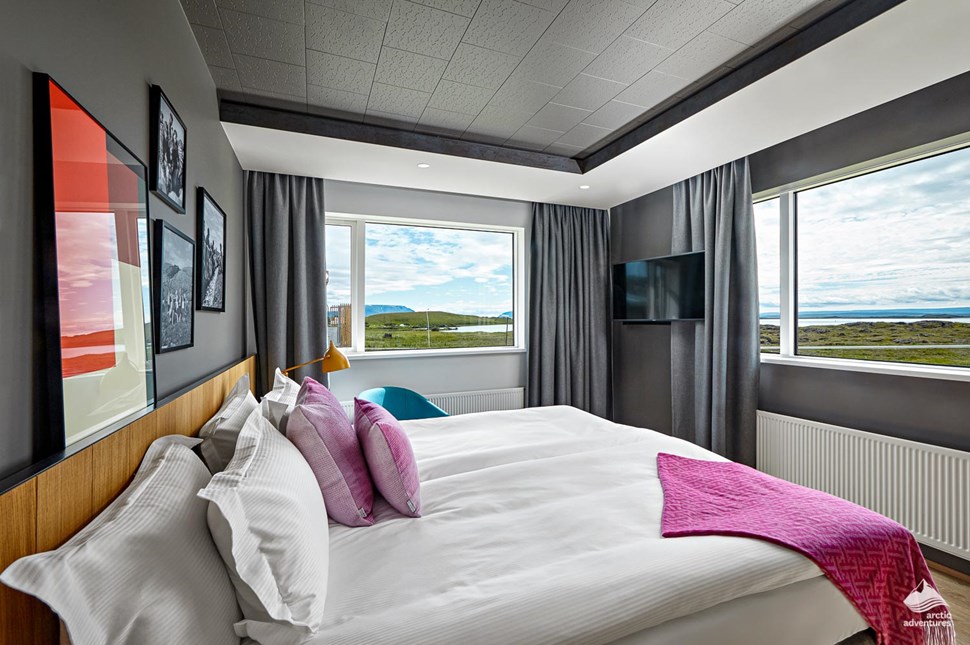 Hostels, Guesthouses, and B&B
Eldá Guesthouse

Hlíð Hostel

Hlíð Bed and Breakfast
Cabins and Cottages
Camping Near Mývatn Nature Baths
Hlíð Camping Ground is beautiful and spacious camping ground away from the flies at Lake Mývatn.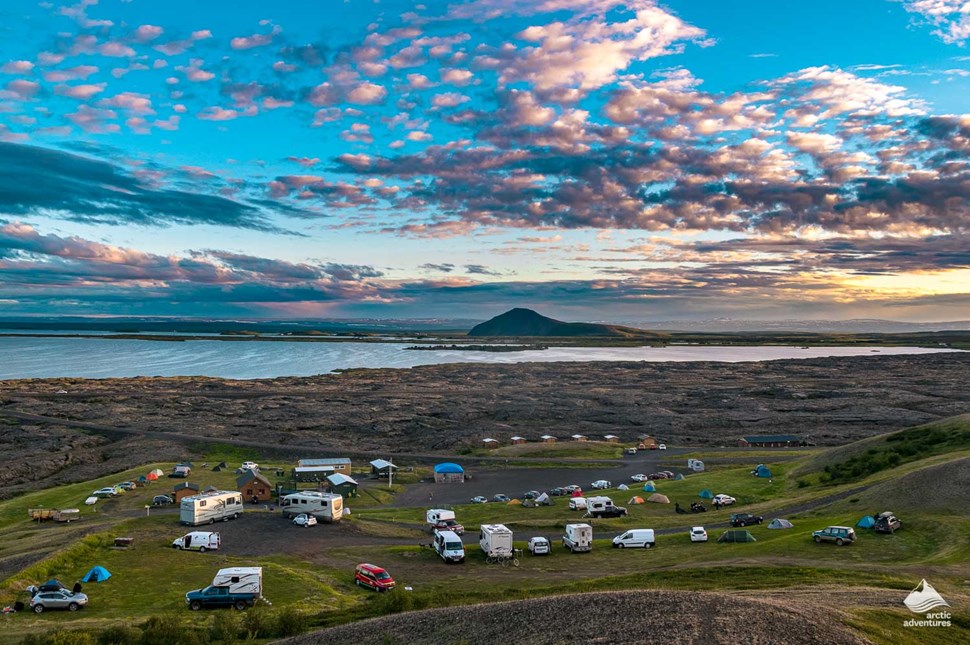 Open: All Year Round
Facilities on Site:
WC
Showers
Hot and Cold Water
Electricity
Kitchen Tent
Small Shop
Playground
Good to know before visiting Myvatn Nature Baths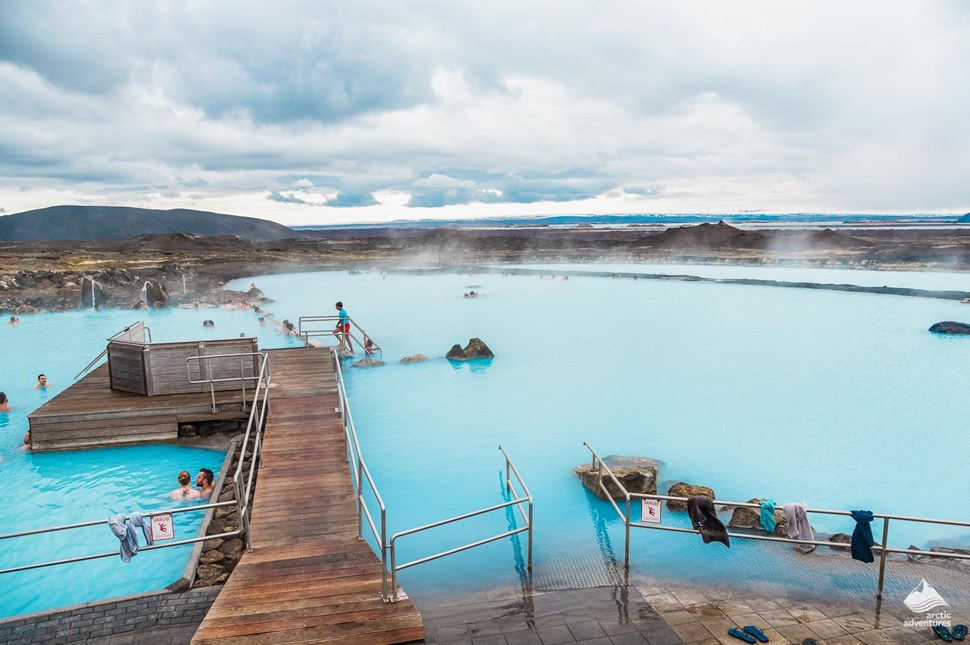 Jewelry

, especially silver can change color if it gets in contact with the water. They are better left in the lockers.

Your hair will get coated by the minerals

 

in the water and feel quite weird, dry and stiff after bathing. To prevent this you can put a double dose of conditioner into your hair before going in, wrapping it up in a bun and keeping it as much as you can out of the water.

Sulfur, found in large quantities in the baths,

 

is considered to have a positive effect on respiratory diseases

 including asthma.

Sulfur, silica and other trace elements in the water are

 

considered to have healing powers for multiple skin problems

 including eczema and psoriasis. Doctors in Iceland even give out prescriptions for psoriasis patients to bath in the silica filled lagoons.

The

 

Myvatn Nature Baths cost between $14 – $35 USD

 

for entry.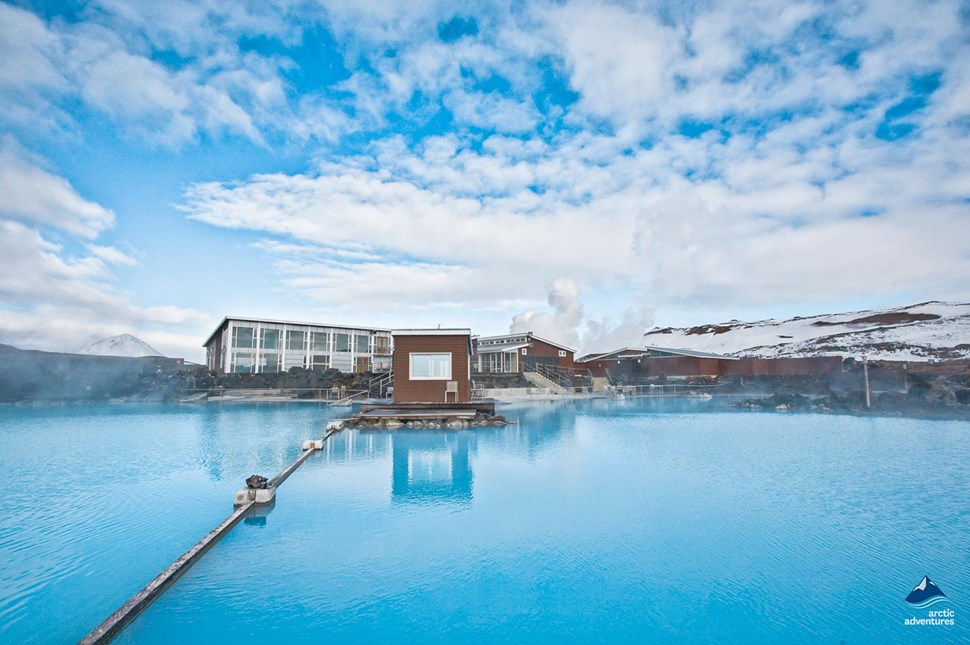 Visiting Mývatn Natural Baths in winter is equally as great as in summer. If you're driving on your own you will need to be mindful of road conditions and weather but besides that, there isn't anything stopping you from visiting.
Imagine sitting inside a steam bath where natural geothermal steam is rising up from the ground and you know that all around is snow-covered lava and landscape.
Icelanders really appreciate having their hot pools all around the country and enjoy their epic pool culture just as much in winter as they do in summer.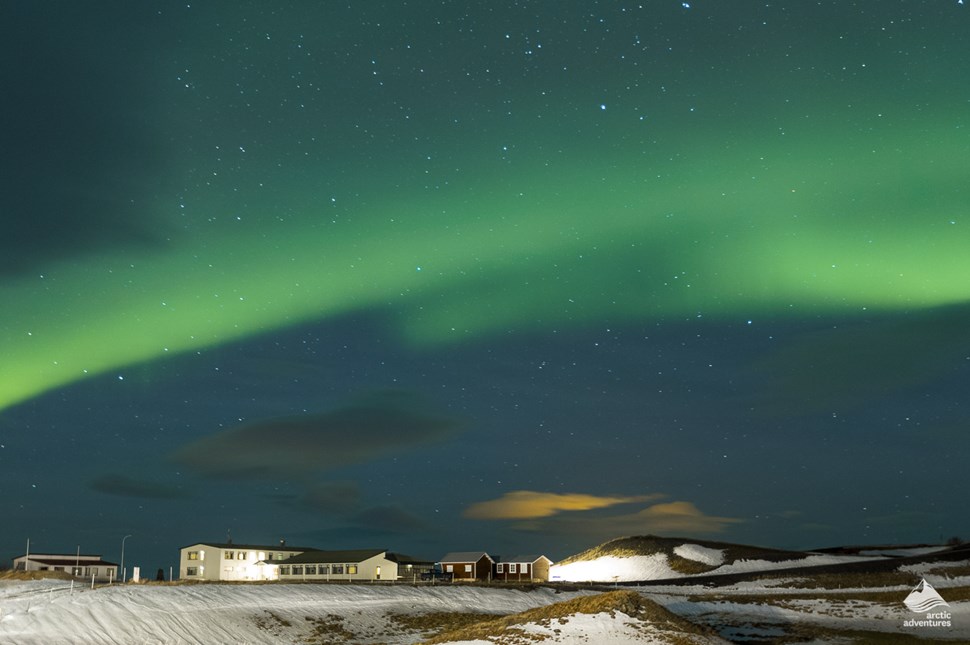 Join the movement and visit Mývatn Nature baths in winter. Who knows, you might even catch a glimpse of the Northern Lights.