Travel photos from Selfoss Waterfall
Selfoss is a beautiful waterfall in North Iceland, often visited on Diamond Circle tours. The waterfall offers a great opportunity to get up close to one of Iceland's waterfalls.
If you're trying to decide between the west or east side – both options are great! The west side has the view but the east side has the action!
The Origin of Selfoss Waterfall
Selfoss is fed by the Jökulsá á Fjöllum, a glacier river with its routes in Vatnajökull glacier, which is also the second longest river in Iceland (206 km) flowing into the Greenland Sea.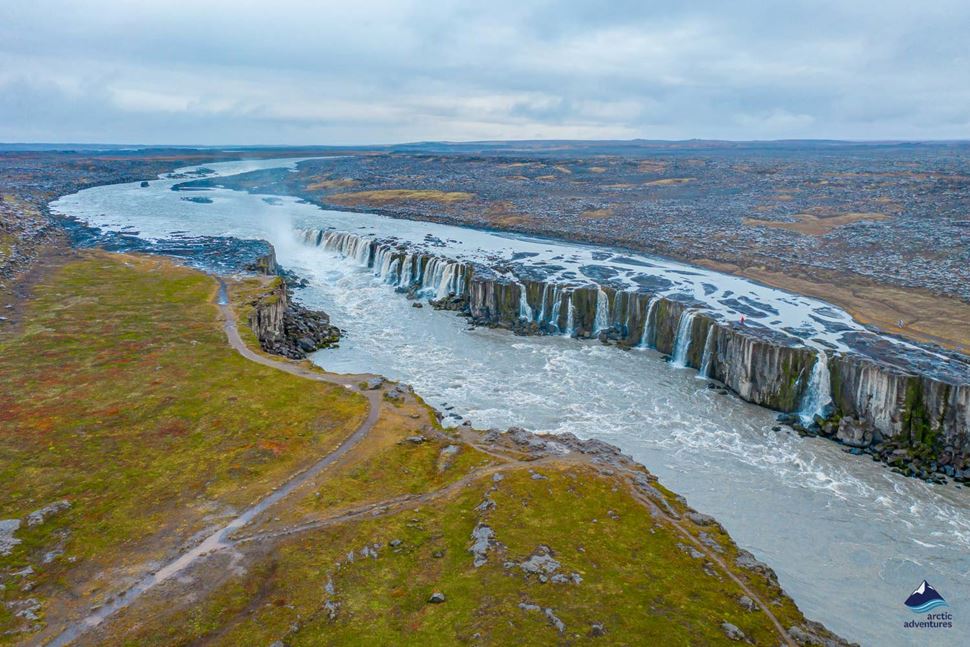 Vatnajökull glacier or 'water glacier' is the largest ice cap in Iceland, making up 8% of Iceland's landmass. It gets its name from the abandoned Holssel Farm.
Where is Selfoss Waterfall Located?
Selfoss is easy to find as it's located in the Jökulsárgljúfur canyon in the Northern Region beside the mighty Dettifoss Waterfall (one kilometer south). The canyon is a beautiful landscape and well worth the drive.
GPS coordinates of Selfoss Waterfall: 65.7988° N, 16.3836° W
How to get to Selfoss Waterfall?
Selfoss is only a half hour hike from Dettifoss waterfall and both waterfalls share the same car parks. Make sure you take Road Number 864 Hólsfjallavegur on the Ring Road 1 when you're east of Mývatn. This is just after passing a bridge on the river Jökulsá á Fjöllum.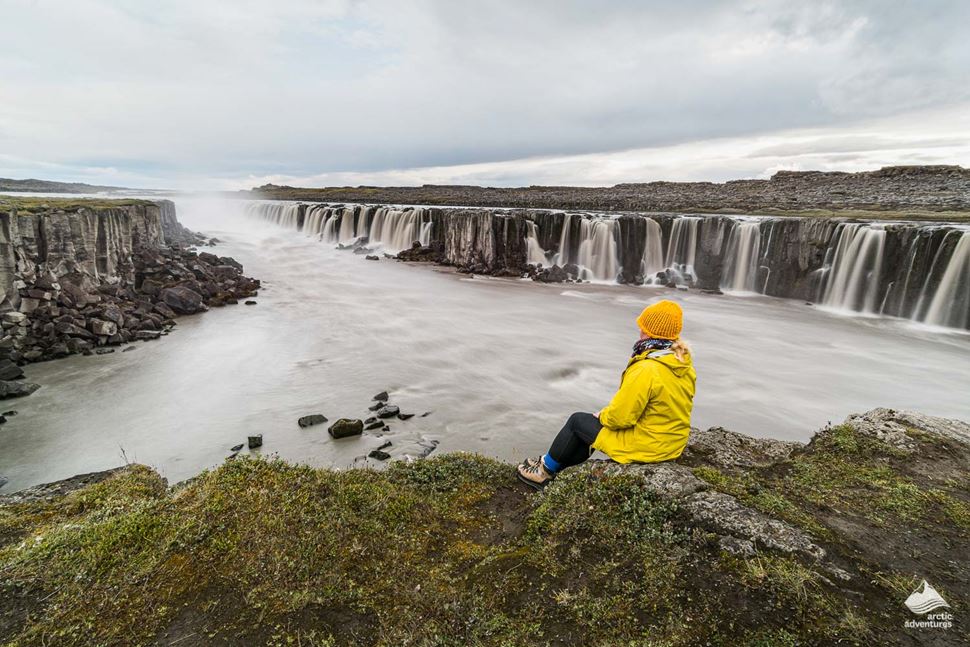 This route is about 25 km and will take around 30 minutes.  Turn where the sign says Dettifoss. Road number 864 is made of gravel, meaning there is no winter service on this route.
The Dettifossvegur Road Nr. 862 is on the west side and follows to the west side of the river as well as the west side of Dettifoss waterfall and Selfoss waterfall. This road is seasonal, as it is usually open from early summer; May or June up until the beginning of October.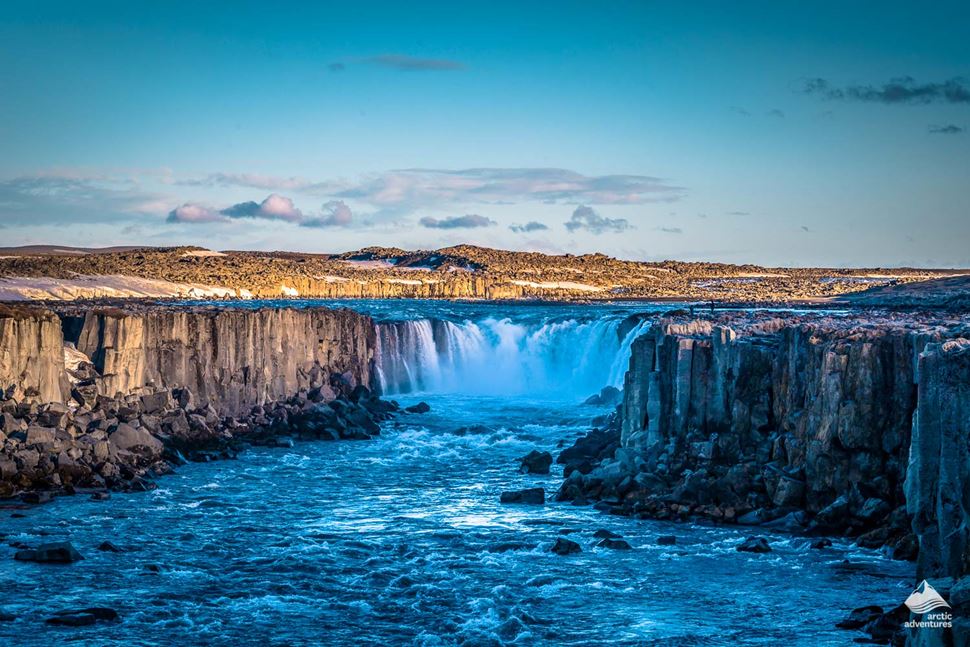 When driving, the west road (862)  is paved and far more people take that route. The eastern route (864)  is unpaved, but ultimately crowds are less likely!
The hike from Dettifoss is well recommended (and only a 10 minute walk away), so no excuses! It is really easy to walk on the Westside but can be a little bit trickier to climb over the rocks if you take the East side. Bonus: The parking lot is free!
Tips for Visiting Selfoss Waterfall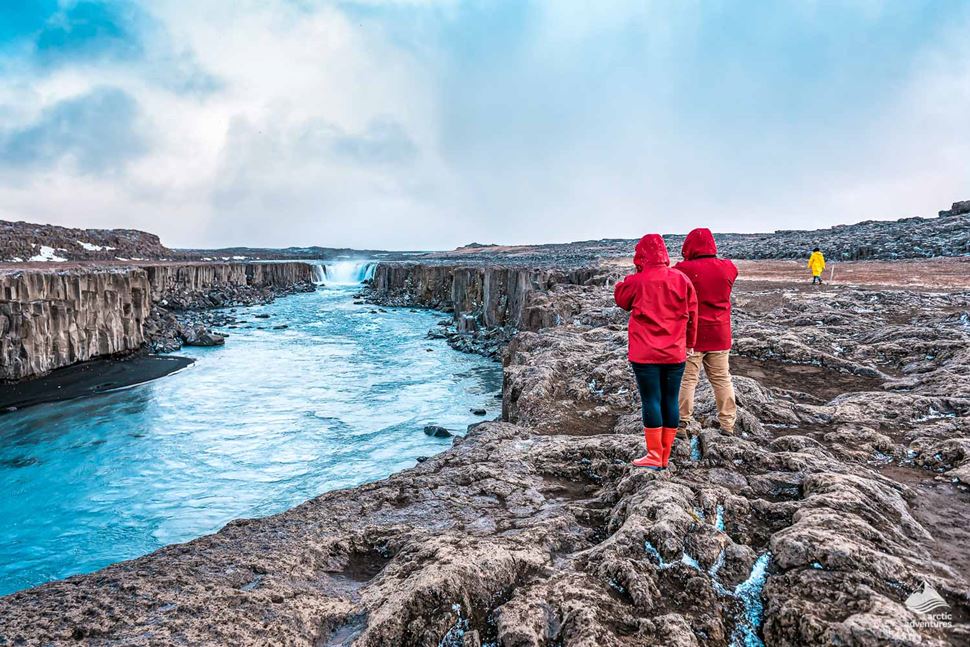 If you can only do one, the east side of the waterfall is recommended to get a better view of the waterfall. It's a bit harder to see the waterfall from the west side since this is where most of the waterfall is dropping.

Not to be confused with Selfoss (town) and ölfusá river in South Iceland! Two very different locations!

During winter the paths can get quite slippery. We encourage anyone visiting in winte to bring shoe spikes.

Electronics, cameras or phones might get wet!

Parking is free!
Accommodation and Hotels near Selfoss Waterfall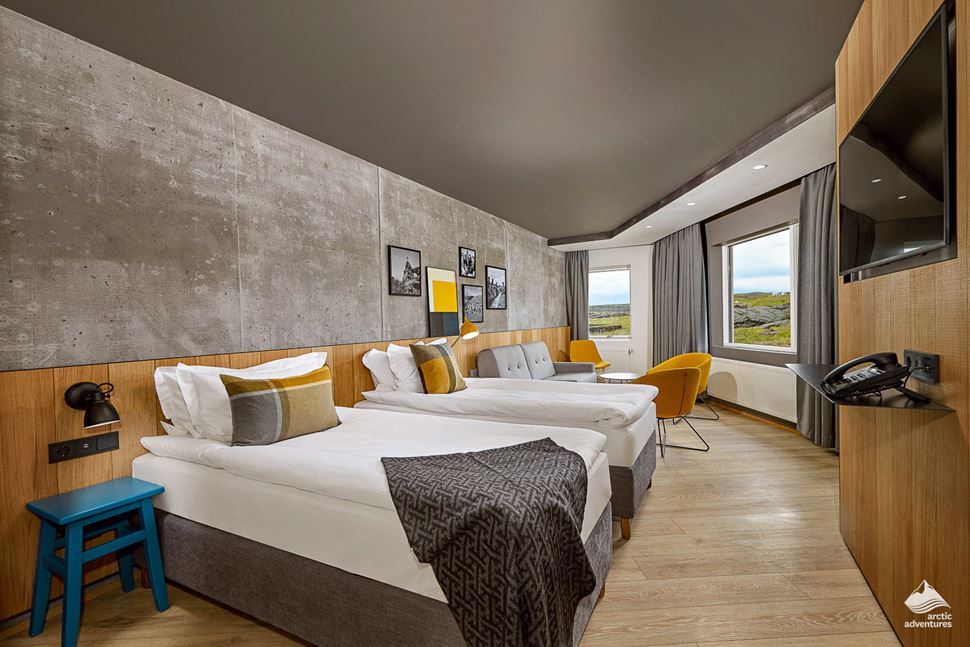 Hotels
Icelandair Hotel Myvatn

Sel Hotel Myvatn

Fosshotel Myvatn

Hotel Laxa
Guesthouses
Grímsstaðir Guesthouse
Bjarnastaðir Guesthouse
Dettifoss Guesthouse
Grímstunga Guesthouse
Garður Guesthouse
Árdalur Guesthouse
River Guesthouse
Cabins
What is Winter like at Selfoss Waterfall?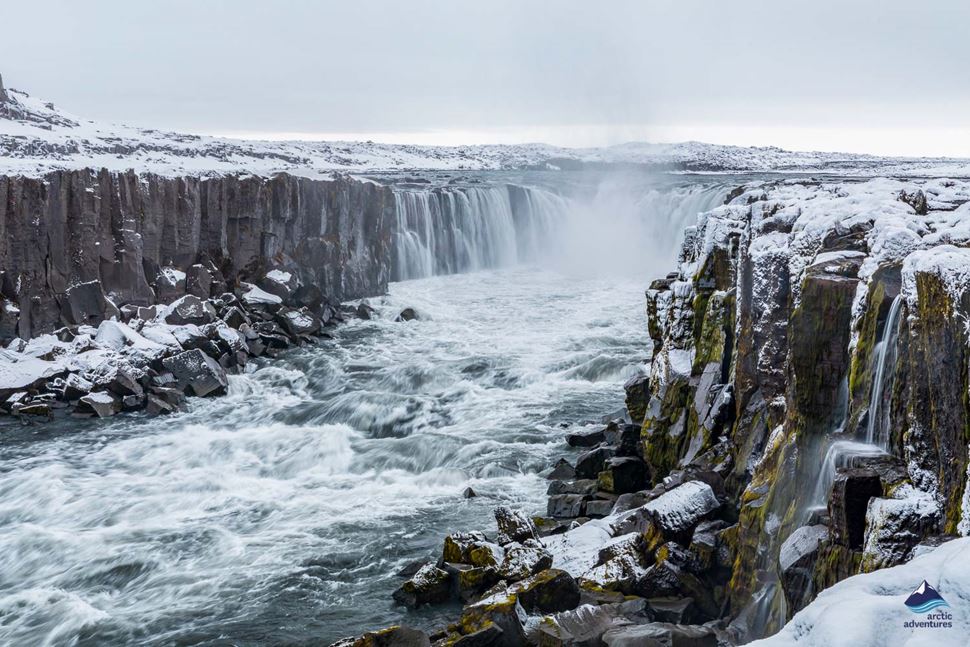 Though the water flow decreases in winter, Selfoss is very powerful throughout the year. However, in bad conditions the track to and from Dettifoss may close, so you may need to take a longer detour or park closer to the fall. Take care as everything will be slippery and covered in ice!
Interesting Places Near Selfoss Waterfall
Hafragilsfoss Waterfall
Reykjahlíð
Námaskarð

 

and Hverarönd
Dimmuborgir Lava Park
Hljóðaklettar