The weather in Iceland is so unique that it deserves a special mention. Iceland is one of the few countries where you can experience all the seasons in one day. In fact, it changes so quickly that Icelanders even have a joke about it: "Don't like the weather? Just wait 5 minutes!"
The most distinct element of Icelandic weather is undoubtedly the wind. The fact that the Icelandic language has 156 words to describe the wind says something about its importance. From logn (calm wind) and gola (gentle breeze), to rok (gale) and fárviðri (storm), Icelandic wind is truly something to experience!
So, what is the weather in Iceland?
Weather in Iceland by Month
Iceland has two distinctive seasons - summer and winter. During the summer, the Midnight Sun causes light and brightness round the clock, and during the winter, the wonderful Northern Lights light up the dark sky.
Within each season, there are months, each with its unique features. Since each is different, the best month to go to Iceland will depend on what you're looking for. Here we will break down the weather in Iceland by each month of the year.
Weather in Iceland in January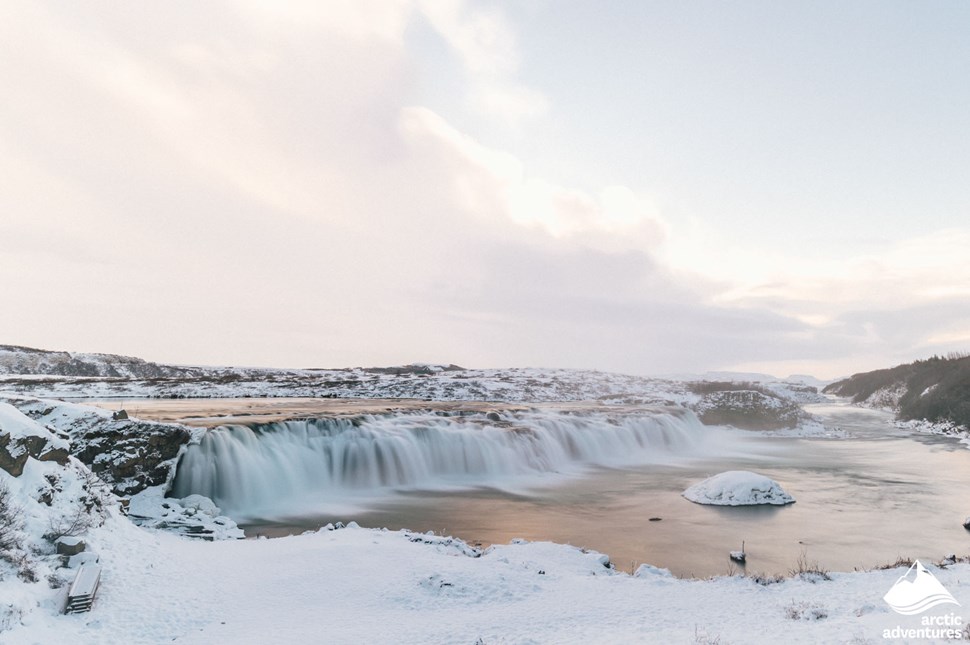 January in Iceland will greet you with ice-covered mountains and lots of snow. This is the first month of the year and also the coldest. There's a great chance to see the Northern Lights dancing in the night sky in January.
In January, the temperatures in Iceland usually stay between -3°C and +2°C. Due to heavy snow and icy roads, driving yourself is not recommended, especially if you're not used to driving in these conditions. It is easier and safer to pick guided day or multi-day tours where the experienced driver will take you to the most important spots. There are plenty of activities during the cold season, you can find many exciting winter tours here.
Even though it is the middle of the winter, sunglasses are necessary for January in Iceland. Sun travels closer to Iceland this month, and your eyes might catch the direct sunlight, which could harm your sight long term.
Weather in Iceland in February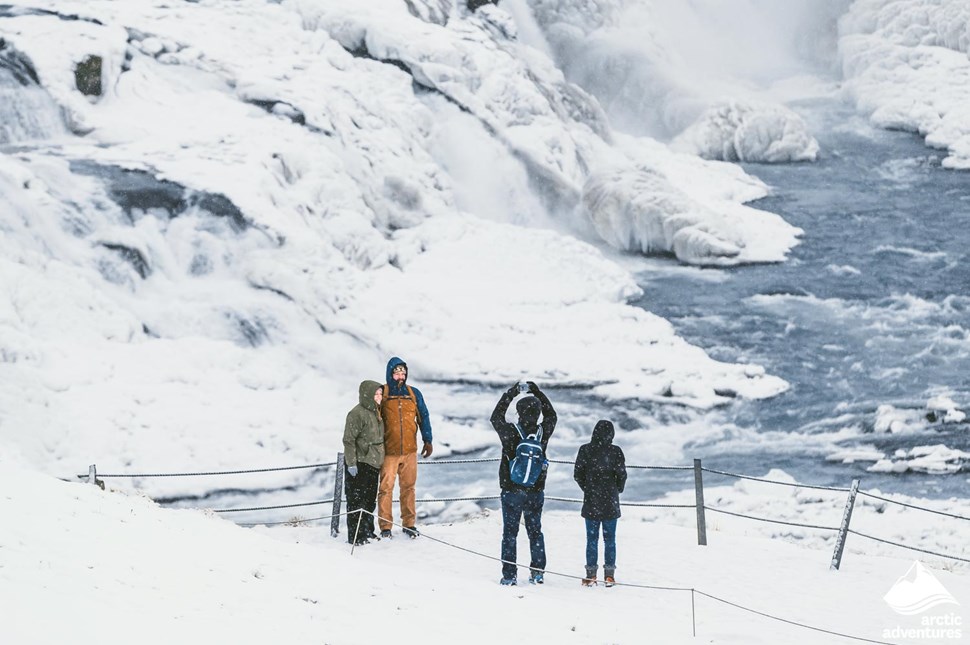 If you decide to visit Iceland in February, you have to be aware that the weather during this month is constantly changing. You have to be prepared for any weather you can get. Snow, hail, and rain go hand in hand during this month. In February, the temperatures in Iceland are usually between -3°C and +3°C, with slightly more daylight.
Even though the weather during February in Iceland is hardly predictable, it is a winter season, so be prepared for the cold. A warm coat and waterproof outer layer are essential, especially if you're planning to stay outside during the night, looking for Northern Lights.
Weather in Iceland in March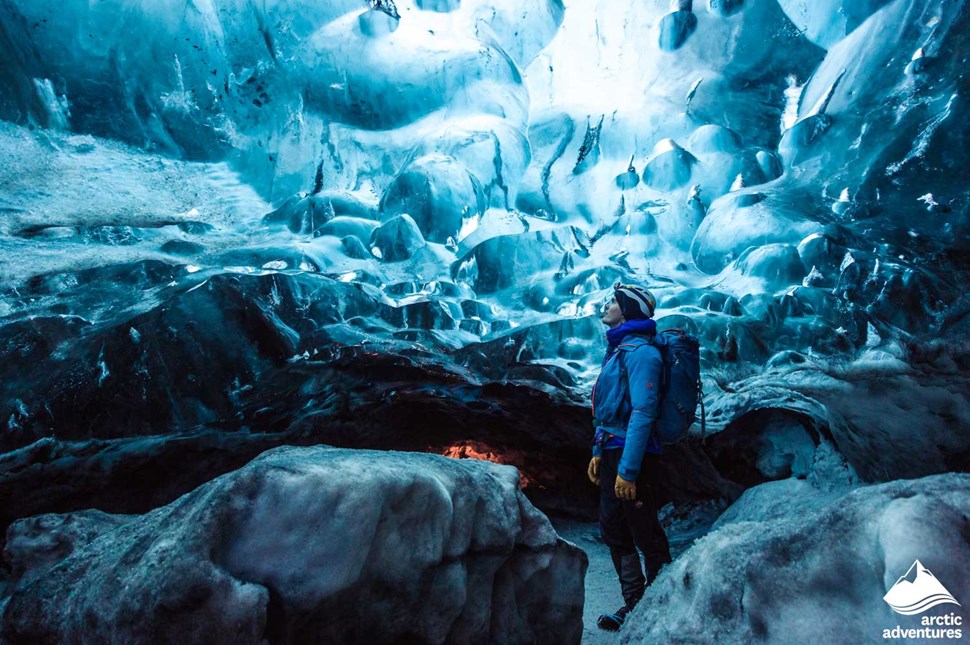 March is a great month to visit Iceland because it offers a range of activities. You can benefit from more daylight and warmer temperatures and fully enjoy winter activities, such as ice caves before it's closed for the summer. The daylight during this month increases to 10-13 hours a day, and the temperatures usually stay between -2°C and 3.3°C. The Northern Lights are also present during this month.
Bring clothes fit for the winter season. Thermals and a waterproof layer are essential all year round.
Weather in Iceland in April
April in Iceland is considered the beginning of the Spring as the snow melts down and the ice shell breaks. You'll be able to witness nature coming to life again as you visit the most famous Iceland attractions. Another benefit of this month is that it is still considered off-season, so you'll enjoy fewer crowds and lower prices!
In April, the average temperature increases from 1°C to 7°C, and you get more than 16 hours of daylight. More hours of sunlight bring the milder weather and get Icelanders to celebrate the First Day of Summer.
Weather in Iceland in May
Even though the First Day of Summer is celebrated in April, the official summer season in Iceland starts in May. The temperature rises to between 4°C and 10°C, and the daylight lasts about 16-20 hours. You'll see signs of awakening nature everywhere you go. The trees start growing leaves, and the land is covered in beautiful deep green again. Birds are nesting all over the island, and if you're lucky, you might even spot a puffin.
With all that life going on, May is also a rainy period. So, don't forget to bring your rain jacket on your adventures!
Weather in Iceland in June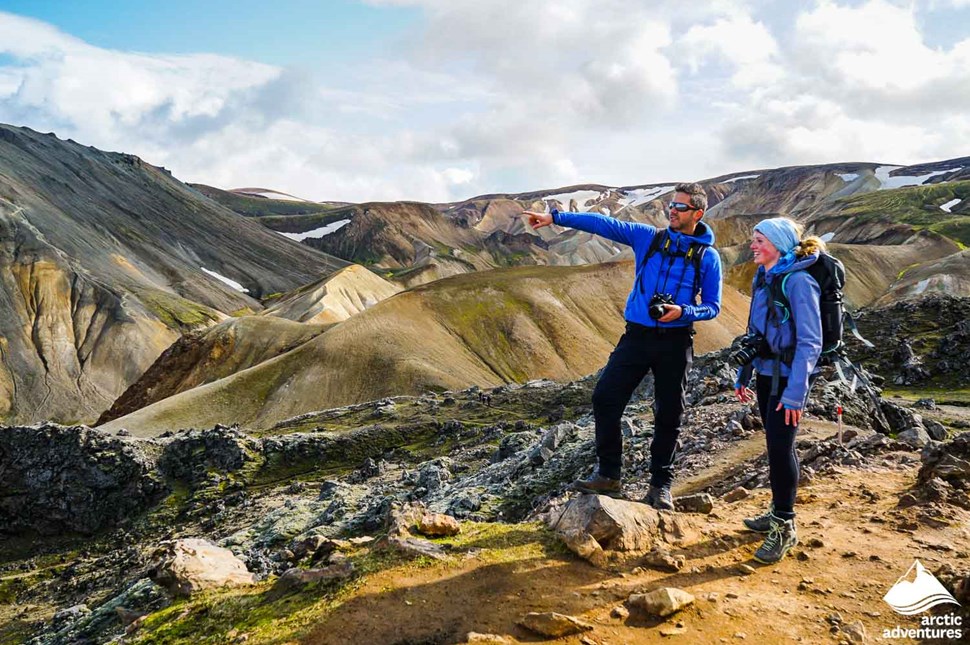 June is the time when Iceland is open for various activities! The average daily temperature hits between 9°C and 15°C, perfect weather for hiking and exploring. You can expect some rainy days as well during this month. The sun almost doesn't set during this month. You'll get 20-21 hours of daylight, so there will be plenty of time for your adventures! June is also the most recommended month for visiting Iceland.
June is also a perfect month to try out hot springs, so don't forget to bring your bathing suit! Items such as windproof pants or breathable T-shirts are always nice, no matter the season. Don't forget the layers are essential!
Weather in Iceland in July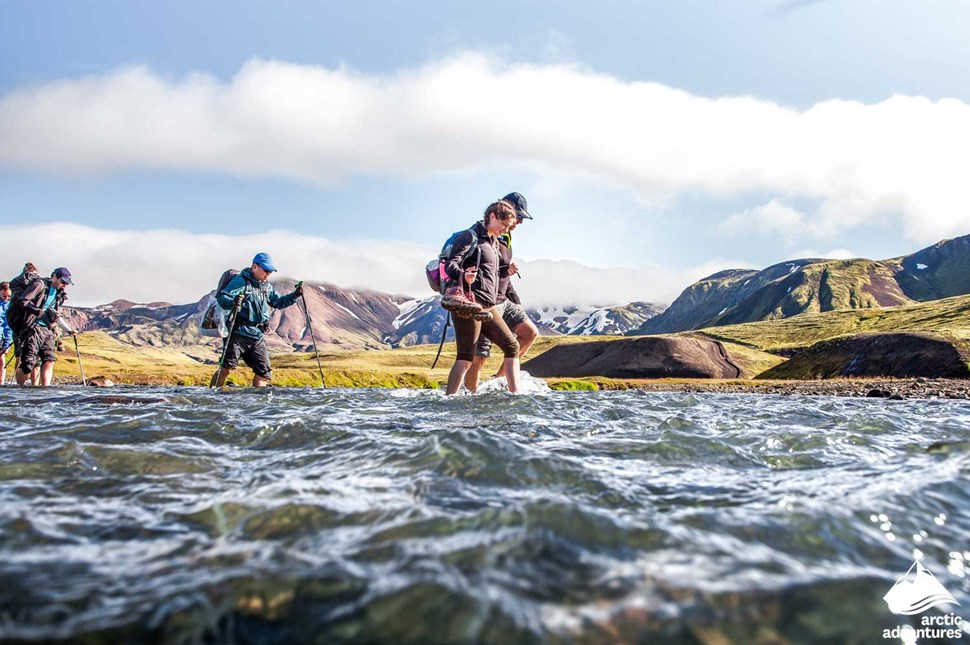 July always remains among the popular months to visit Iceland. The temperature gets highest, with the average being between 10°C and 15°C. The daylight in July lasts for about 18 hours. It is also when you'll find the most beautiful sunsets.
Although rain in July is unlikely, some windproof layers are always a good idea. Since it is one of the hottest months of the year, bring your sunscreen. The sun tends to be intense, especially if you're on a glacier hike or hiking in high altitudes.
Weather in Iceland in August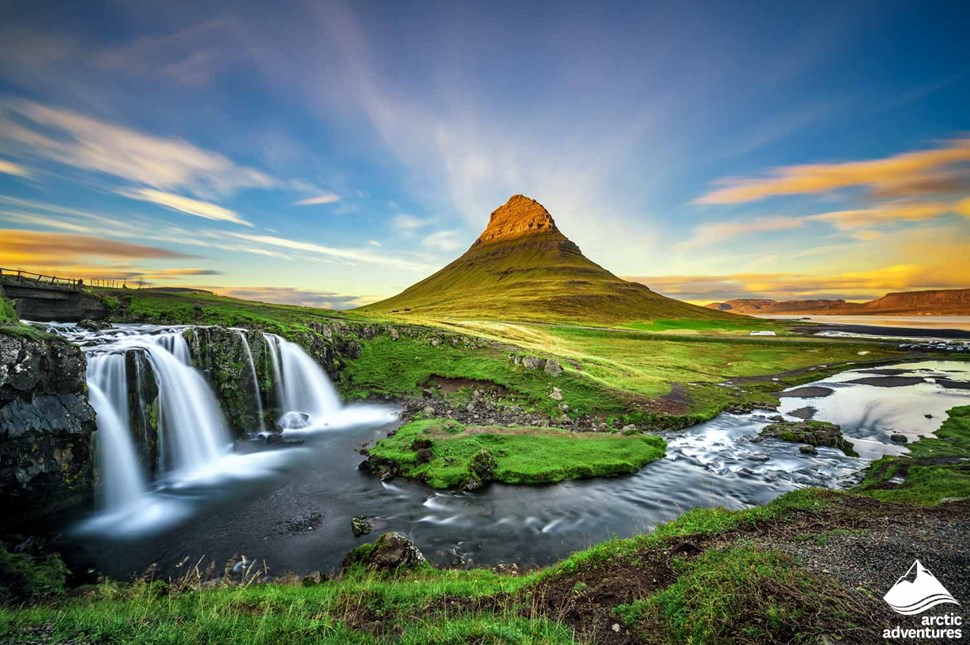 By coming to Iceland in August, you'll witness what the last month of summer feels like. In August, the average temperature is between 8°C and 13°C, and the daylight decreases to 14 hours. The Eastern and Northern parts of the country tend to stay warmer longer.
In August, trekking tours in the Icelandic Highlands are recommended. Dress in layers to stay prepared for any weather.
Weather in Iceland in September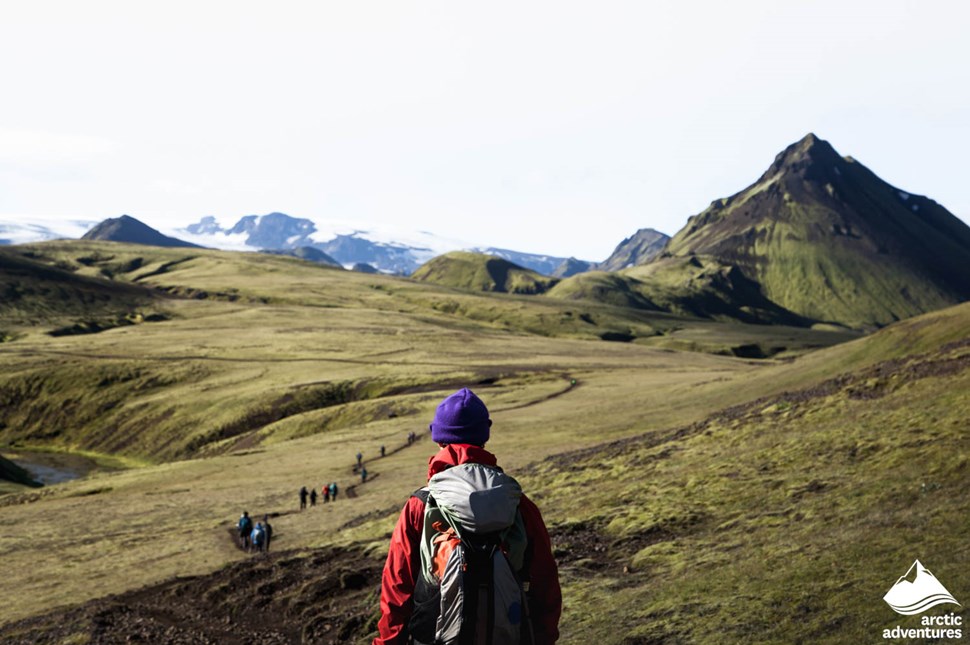 As we have said before, Iceland only has two distinct seasons - summer and winter. September in Iceland marks the first month of the winter season. The weather cools down with the average temperature between 5°C and 10°C. The daylight also changes drastically. It goes from 14 hours in the beginning to only 11 hours at the end of the month.
Due to warm winds coming from Southern America, the summer seems to last longer. Rain and wind are not uncommon during this month in Iceland. September is said to be the ideal time for photography in Iceland.
Weather in Iceland in October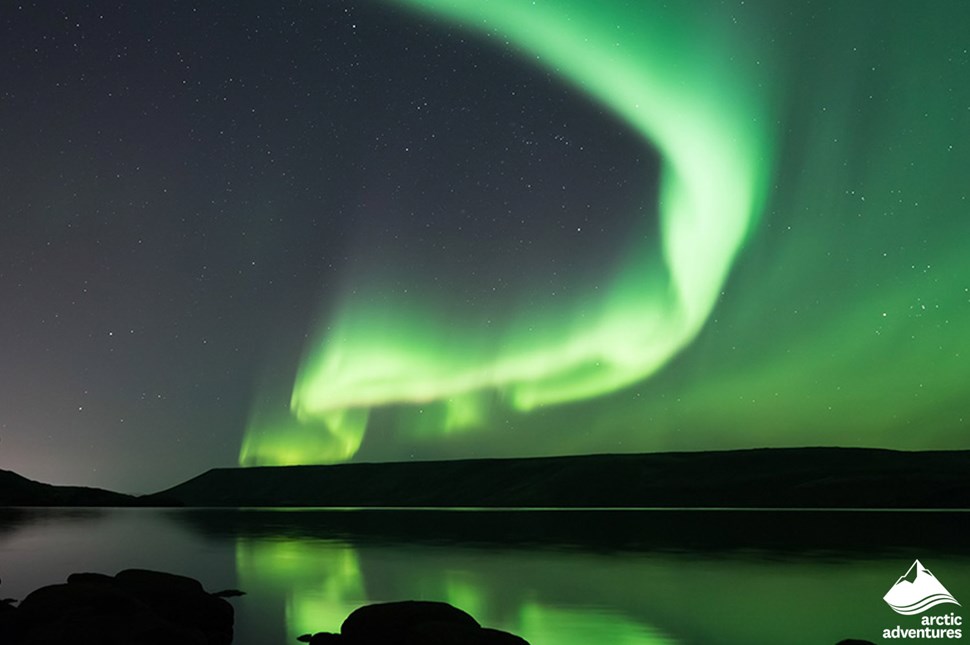 October in Iceland has its unique features. The average temperature during this month stays around 2°C-7°C. The daylight reduces to about 8-11 hours, less time for daytime activities, but more time for catching the incredible Northern Lights!
October is also a time when Icelanders celebrate the beginning of winter. It is a month of intense storms, so having windproof and waterproof layers will be a lifesaver.
Weather in Iceland in November
Visiting Iceland in November, you'll encounter a dramatic change in temperature and daylight hours. The average temperature in November decreases to between -1°C and 3°C, and the hours of daylight will be only 5 hours by the end of this month.
As at any other time of the year in Iceland, it is recommended to dress in layers. Woolen and waterproof clothes should also deserve a space in your bag. Also, the road conditions get worse in November. The roads tend to be slippery, so you have to be extremely cautious if you're driving through Iceland by yourself.
Weather in Iceland in December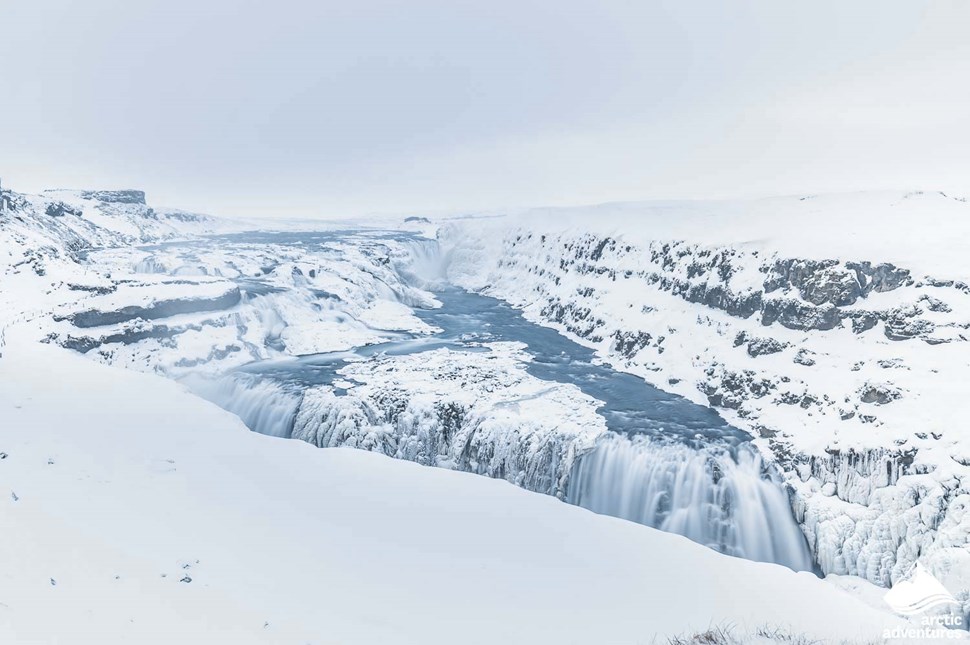 While visiting Iceland in December, you'll be able to enjoy all the unique features that Icelandic winter has to offer. The average temperature is between -3°C and 2°C, and the daylight lasts for about 4-5 hours. December is the darkest month in Iceland. There's barely any daylight, but there are a lot of possibilities to see the Northern Lights.
You'll also be able to see the most famous tourist attraction with winter features. Everything is covered in ice and snow this month, so winter activities, such as ice caves and indoor activities, become extremely relevant.
December in Iceland is not only the darkest but also one of the coldest. Be aware of that, especially if you're staying in the countryside where the temperature tends to be lower than in the bigger cities, such as Reykjavik. Bring your warm socks, thermals, and wool to enjoy all the winter activities to the fullest.
Iceland Temperature by Month
What is the temperature of Iceland by month?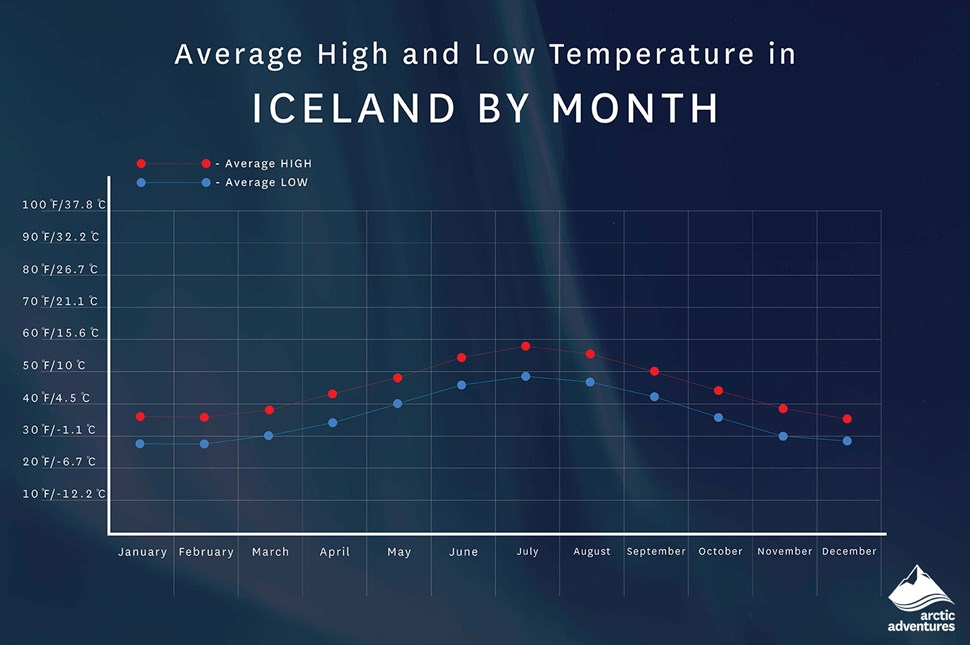 January - average high 2 °C (36 °F), average low -2 °C (28 °F)

February - average high 2 °C (36 °F), average low -2 °C (28 °F)

March - average high 3 °C (38 °F), average low -1 °C (30 °F)

April - average high 6 °C (43 °F), average low 1 °C (34 °F)

May - average high 9 °C (48 °F), average low 4 °C (40 °F)

June - average high 12 °C (54 °F), average low 8 °C (46 °F)

July - average high 14 °C (57 °F), average low 9 °C (49 °F)

August - average high 13 °C (55 °F), average low 8 °C (47 °F)

September - average high 10 °C (50 °F), average low 6 °C (42 °F)

October - average high 7 °C (44 °F), average low 2 °C (36 °F)

November - average high 4 °C (39 °F), average low -1 °C (30 °F)

December - average high 2 °C (36 °F), average low -2 °C (29 °F)
Now, that you know what is the temperature in Iceland, it'll be easy to prepare for a trip, no matter the time of the year!
Northern Lights in Iceland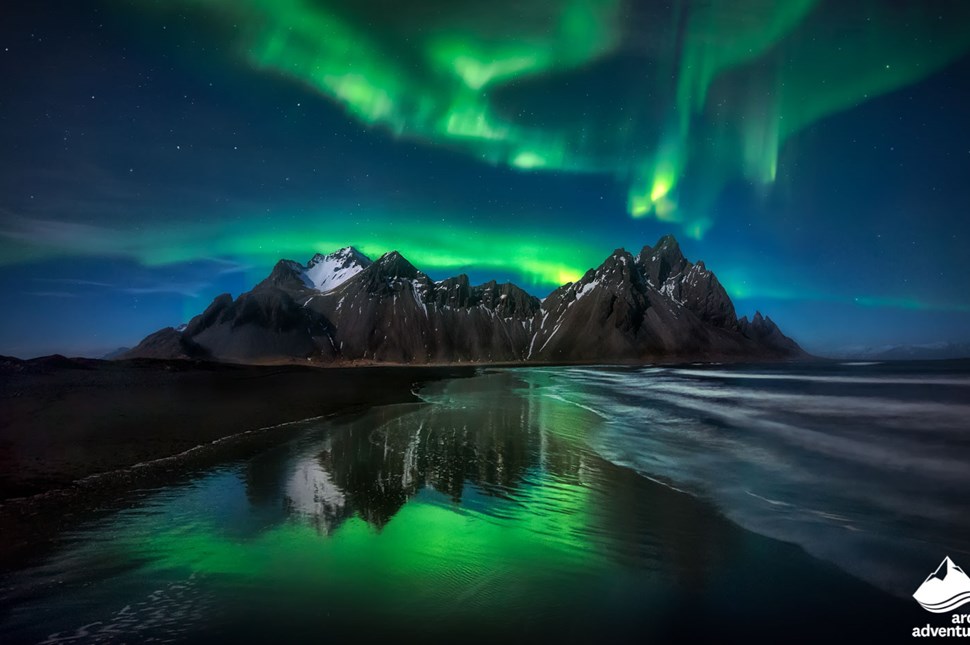 The Northern Lights season in Iceland lasts from October to April, but the highest chances to see them are during the winter months - December, January, and February. Even so, coming at the right time of the year doesn't guarantee that you will see the Northern Lights. It's a natural phenomenon that depends on a number of factors. Location, solar activity, and weather conditions are some of them. For example, clear and dark nights are the best for the Northern Lights. Check the weather and aurora forecasts before booking the Northern Lights tour.