All about
ICELAND
Insider info to adventuring in Iceland
November in Iceland | All you need to know!
November is a fantastic month to visit Iceland. It might be colder but it is the perfect month to skip the high season crowds and see the beautiful colorful Northern Lights and see some of the greatest music acts Iceland has. If the weather gets to be too chilly you can always jump in for a hot cocoa or a warm cup of tea.
Weather in November in Iceland
Now we are well into winter. Mountains or at least their tops will be covered with snow and you will need to start thinking about slippery roads and getting that thick winter coat out!
The air starts to get colder, crispier and hats, gloves, and scarfs are your best friends.
Daylight changes a lot during November, the 1st of November has about 8 hours of daylight but the 30th only about 5 hours. This is something you need to keep in mind when you are planning your travels to Iceland in November.
Temperatures in November in Iceland are cold. The average temperature is about 4 °c or about 40 F and is pretty steady throughout the month. Dress warm friends, dress WARM!
Can expect snow, rain, fog, and sun, sometimes all in the same hour.
Check out for weather in Iceland.
---
Good to know before visiting Iceland in November
Icelandic roads and even walking paths can be slippery in November so be careful while driving/walking. We recommend having crampons to put under your shoes just in case. They can be purchased at any gas station or outdoor store and aren't expensive.
Winter in Iceland means Ice caves and Northern Lights, don't miss out!
If you aren't used to driving in snow and cold weather you might be better off joining a guided tour.
Dress Warm and make sure to wear layers!
The nightlife downtown Reykjavík in winter is LIT, you are going to want to try it out. Step out late, around midnight is when it really turns up.
Visiting a Natural Hot spring in November needs to be researched well, some aren't hot enough to be visited in winter.
The light is limited, plan well.
---
Best things to see in November in Iceland
There are so many amazing things to do in Iceland in winter and November is the perfect month to do a strictly winter activity. Here I have listed the must-doss and the best dos for anyone visiting Iceland in November.
One of the best things about November is that that's when the ICE CAVE SEASON STARTS! This means that the temperatures are cold enough at the glaciers so that the ice caves are now safe and don't have running water like in summer and they are SO gorgeous. Excuse all of this caps lock action but I just can't control myself.
Just imagine crystal glacial ice roofs that shine and sparkle in the most stunning blue colors and there you are, standing inside an ancient glacier in Iceland. This is a moment you will remember forever!
You can see an ice cave on a tour without a glacier walk, with a glacier walk and also on a snowmobiling tour. Your options are endless.
The Northern lights are tricky, I will not lie, so if you are planning to see them you will need to book a longer trip. Coming for 2-3 days is going to downgrade your chances quite a lot. Of course, you might get lucky but I would always suggest 4+ days to be sure!
They are surely worth the wait as when these magical multicolored waves start their show in the dark winter sky there is just no comparison.
Best things to do in Reykjavík in November
Iceland Airwaves
Many first hear about Iceland through some of their unbelievable artists. Often even I, a local, ask myself "can it really be that we are only 340.000 people? Is the musical talent in our genes?"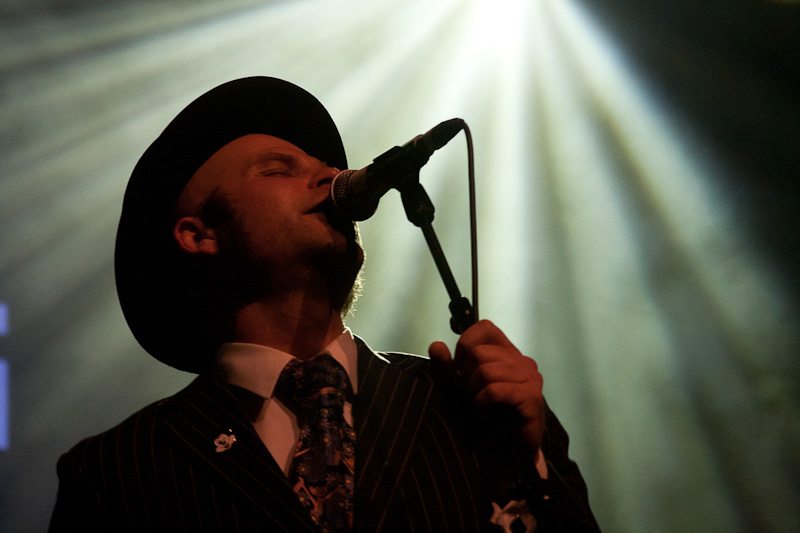 But Iceland Airwaves isn't only an Icelandic artist festival even though many start their "real" career through it – Iceland Airwaves is attracting big names from all over the world who join to play all around downtown Reykjavík for almost a week.
The city is filled with life, there is something happening at every corner, every store, every bar and restaurant and the coolest thing about it is that the OFF Venue acts are getting bigger and better every year. I have basically done the Iceland Airwaves without it costing me a dime!
But for the biggest acts, there is a fee but the price is fair and SO worth it!
(Christmas) Shopping
Here you might be saying huh? Isn't Iceland the most expensive country ever?
… And the answer is yes and no, it depends on what you are buying or basically what you are ready to pay for. We don't have Primark or any extremely cheap stores, we recently got H&M and it's helping with the prices but still, the prices are higher there than in other countries.
What you should be buying in Iceland is quality stuff. We have amazing designers and shops that sell better quality pieces. My favorites are:
Geysir for some nice warm clothing, wool blankets, cool sneakers and shoes, Barbour, best-scented candles ever and other goodies. Their brands include Wood Wood, Ganni, New Balance, Barbour, AMI PARIS, As We Grow and Henrik Vibskov to name a few.
Farmers Market for similar, warm, wool and natural colored clothing that lasts. Geysir is actually selling some of the Farmers Market products. The perfect shop for dressing for November weather in Iceland. The cold in Iceland will not be a problem!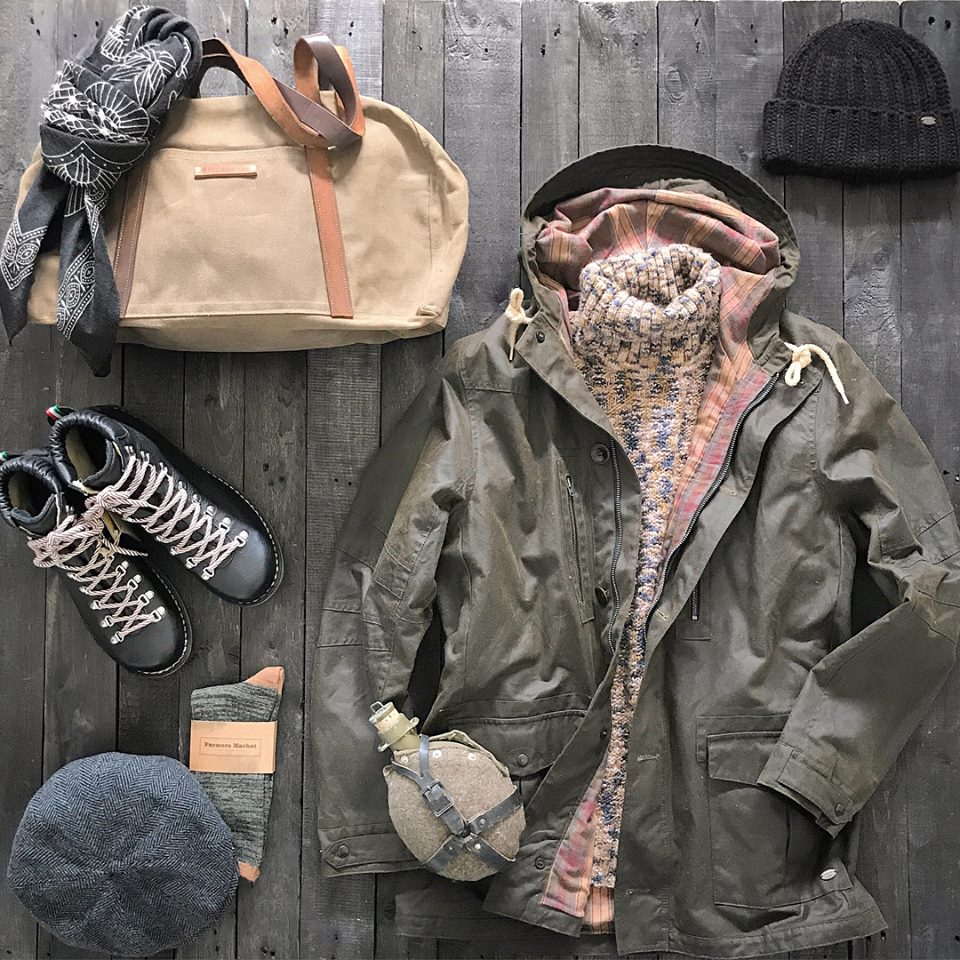 66°North if you have done any research in Iceland you might have come across this one already, started in 1926 making clothing for sailors they have kept Icelanders warm through the years, 91 years to be exact. Pretty impressive I'd say! In recent years celebrities have started buying and wearing their clothes. Names like Justin Timberlake, Hugh Jackman, Jay-Z & Beyonce, Justin Bieber and Matthew McConaughey. Get in with the cool kids wear 66°North!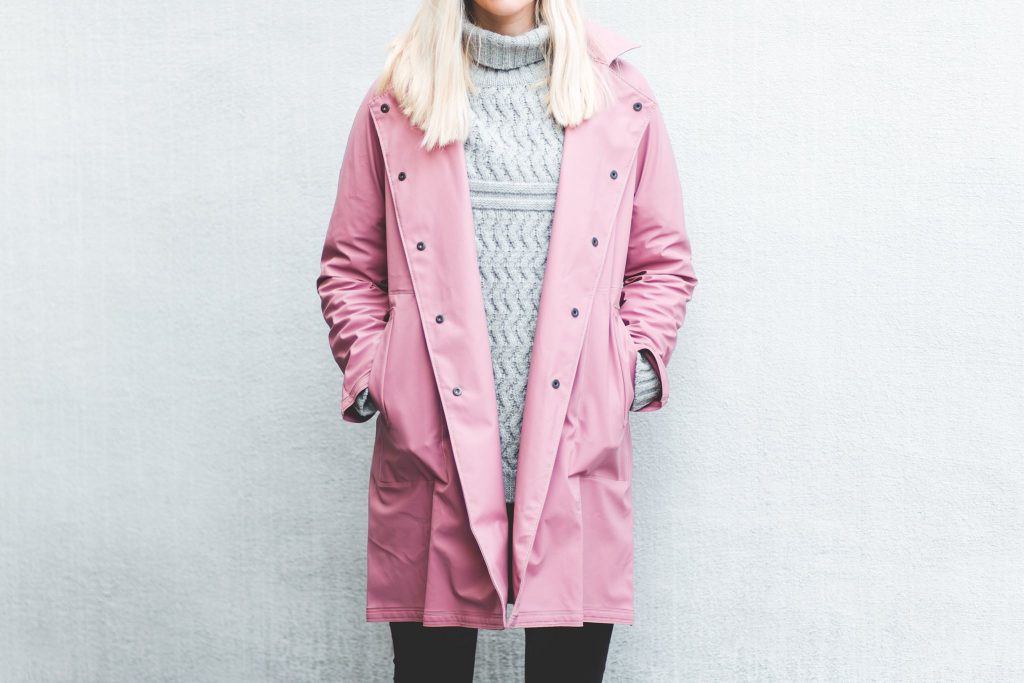 Spaksmannsspjarir is an extremely beautiful clothing shop with only Icelandic design for women, most of the pieces are one of a kind, unique and many of them are very Viking influenced, using a lot of leather, fish skin and other natural materials.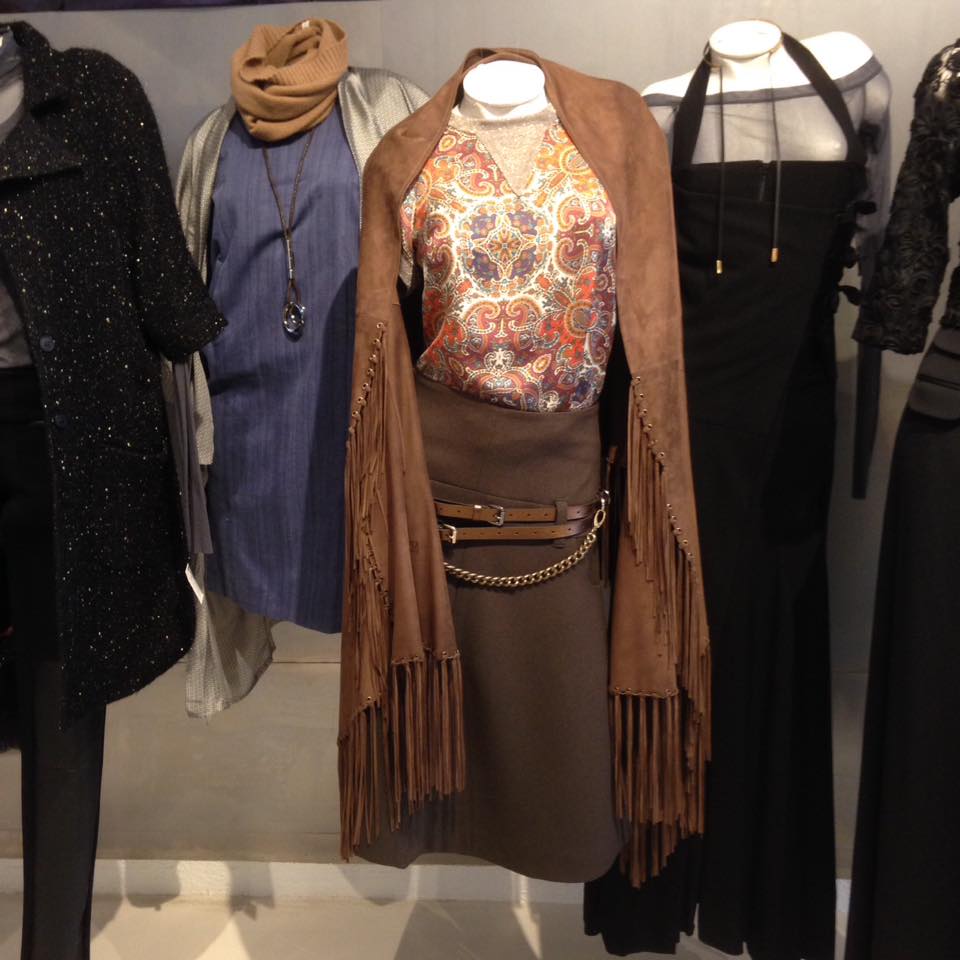 Kron has for a long time been the it place for cool and hip artsy people in Iceland. Having a pair of KronKron shoes is a status symbol and let's face it not many pairs will compare! Here you go for fun, specially handpicked designer pieces and this store is the closest we get to Urban Outfitters (design version).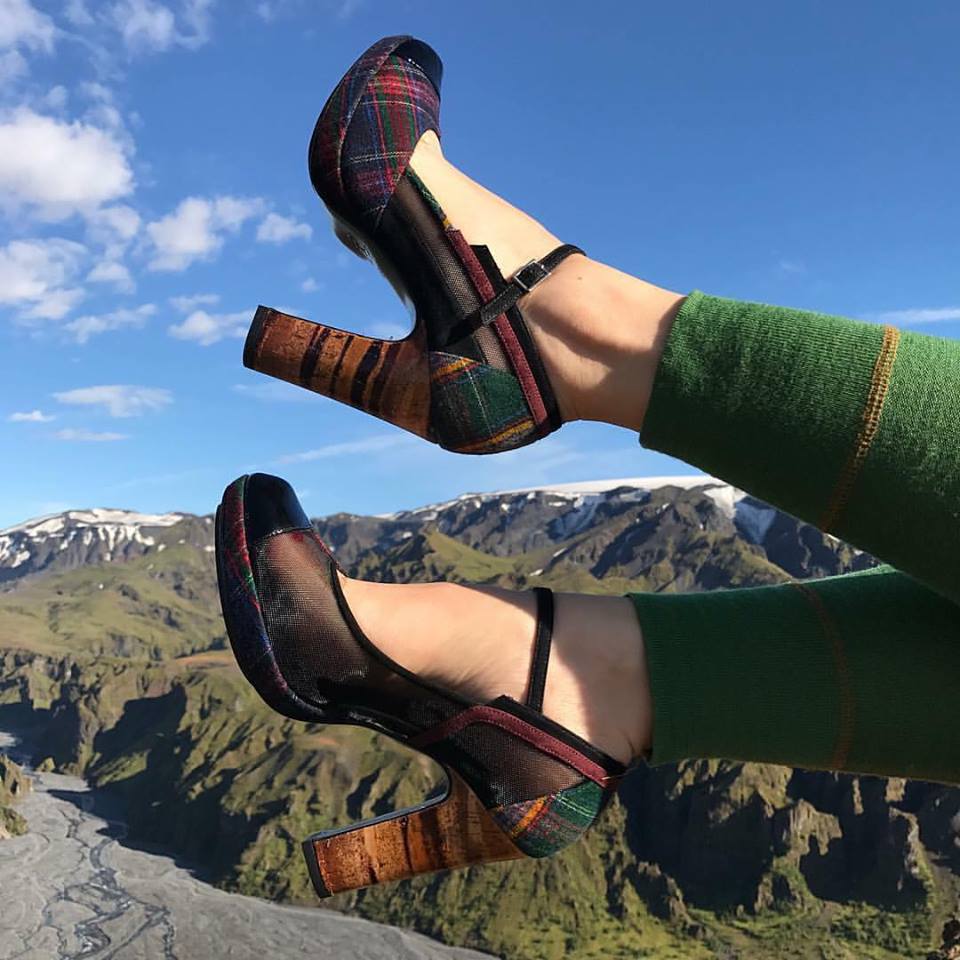 Shopping for kids
Tulipop is a hip and trendy brand but also probably the quirkiest out there. The Icelandic world of Tulipop is an original and magical children's range like no other. Their characters are super fun and you can buy all sorts of culinary, lamps, key chains, notebooks and more with them printed. Every toddler in Iceland has or wants one.
Ígló og Indíis where you go shopping for the cutest clothing for the little ones. The designers, who started the brand after having trouble finding what they wanted for their kids, keep everything beautiful but also FUN and kids love wearing these without it being a costume or something a bit over the top. My go-to for nieces and nephews.
Happy Hour!
It gets dark sooner in November and when the Northern Lights aren't giving us the show we deserve (right? 😉 ) then drinking is a good plan B. Here you will find a whole blog about the best Happy Hour Places in Reykjavík. 
Tours to do in November in Iceland

To go glacier hiking in Iceland is always a great idea but in November it's especially so since the ice gets beautifully blue and mixes with the stunning newly fallen snow. You just need to worry about dressing warm and how to get to the glacier. Get the pickup service for the tour if you have never driven in snow and northern winter conditions
Snowmobiling is always a great activity but again the glaciers are just so pretty at this time. Plus in November the ice caves are ready and there is no way more exciting to explore the ice caves than to go snowmobiling across a glacier to a sudden opening going inside to explore, enjoy and take in before snowmobiling back the glacier camp. Talk about an exciting day!
My fav thing about this is that no matter the weather, lava tube caves are ALWAYS a great idea. The weather in there is always the same 😉 Explore the true essence of the volcanic activity in Iceland by going deep into its core. Go lava cave exploring!
Snorkeling or diving in Silfra
I know this might not seem like the best idea, I mean glacial water and swimming in November sounds like a bad mix BUT add to it a nice overall and dry suit and we are good. Besides when are you ever going to get the chance to snorkel or dive in between the tectonic plates?? Let me answer this, never. Silfra fissure is the only place in the world where you can do this, so now is your chance, don't miss out!
Driving in November in Iceland
Here the answer has to do with experience. If you have experience with driving in cold winter circumstances where it can get slippery and foggy quick then you are ready to drive here.
BUT I cannot recommend driving in Iceland in November if you, for example, have never seen snow.
Driving in Iceland is no joke, I cannot say this too often, Iceland is no Disneyland. Here we have real, harsh and ruthless nature. Mother nature gives no second chances and they weather acts out like a lot.
For a full guide on Driving in Iceland.
Related blogs
The Icelandic Winter Wonderland is like no other. The landscape changes completely, the horses even change their look and the views are outstanding. Northern Lights, snow, glacier, waterfalls and all the best in its winter coat.
September 22, 2017 , By Ragnheidur
Iceland is a land of contrasts, of glaciers and hot springs, of darkness and eternal light. When planning your trip to Iceland you should ask yourself, what is the best time to visit?
August 9, 2017 , By Ragnheidur
The Aurora Borealis, the beautiful, colorful, dancing lights in the sky. What are they? Where can you see them and when is the best time to do so? We share our guide to spot this once-in-a-lifetime phenomenon.
August 17, 2017 , By Ragnheidur
I went on the lava caving tour with my two Belgian friends, it was so cool! We got all the equipment we needed from our guide who was very helpful. Everyone was picked up at their accommodation then we went to the volcanic area.
March 19, 2017 , By Jamie