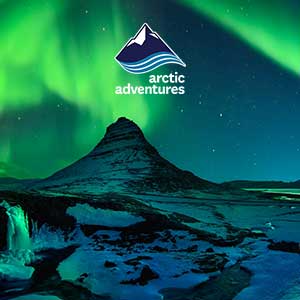 Discover the secret underwater canyon between two continents that makes Iceland a most unusual and fascinating snorkeling destination.
INSTANT BOOKING CONFIRMATION
Want to do this trip for free? Tag us @arcticadventures on your social media stories and photos during your trip and enter a chance to win a full refund. The winner will be picked once a month!
---
Snorkeling in Silfra Fissure has been rated one of the Top 5 activities in the world by Trip Advisor!
Located in the heart of Thingvellir National Park, this narrow channel of blue water meandering through a giant lava field does not look like much on the surface. But below, supernatural shades of blue, perfect visibility and incredible rock formations make up a magical sub-aquatic paradise.
As if this wasn't alluring enough, Silfra Fissure is also the only place in the universe where you can go snorkeling in between the continental plates. Make your next big adventure a rare one!
Read our Snorkeling in Silfra Handbook for how to prepare for your adventure.
Duration

~ 3 hours / ~ 5,5 hours
Suitable for those in good condition.
Departs from

Thingvellir / Reykjavik
Price from

14.990 12.742 ISK
Tour highlights

Small Group Experience
Þingvellir National Park (Thingvellir)
Silfra Fissure
Snorkeling in Iceland
North American and Eurasian tectonic plates
A Unique Experience
Included

Certified Dive Master guide
English Speaking Tour Guide
All Necessary Snorkeling Gear Including a Drysuit
All Necessary Safety Equipment
Silfra Admission Fee
Hot Chocolate & Cookies
Þingvellir (Thingvellir)
A historical site, national park in Iceland and a UNESCO heritage site. Originally known for being the place where Alþingi (the parliament) was founded in 930 this place had served a grand role in Icelander's saga since the settlers came. Still today you can find ruins of old stone shelters, the lakes and the Lögberg e. Law Rock. The park sits on a rift valley caused by the separation of two continental plates, with rocky cliffs and fissures like the huge Almannagjá fault. In this separation sits the amazing Silfra fissure.
Snorkeling in Silfra fissure
Enjoy an amazing snorkeling experience as you drift peacefully in the comfort of a warm drysuit accompanied by our highly skilled guides. Silfra, frequently rated as one of the world's top ten dive sites, is located between the tectonic plates of Europe and America so you will be snorkeling in between them. This is an experience like no other and Silfra is the only place in the world where this can be done. 
Take your Icelandic geology exploration to another level as you explore the crystal clear glacial water that runs from Langjökull glacier about 50 km away, water that has been filtering through lava for 100-200 years. Touch the moving lava rocks and get a feel for the power and uniqueness of Icelandic nature in complete calm.  The visibility at Silfra is without comparison reaching somewhere around 150 meters. Some have described the feeling of snorkeling in Silfra like flying and others experience an ultimate state of meditation. Snorkeling in Silfra fissure is often called liquid meditation and you will understand why when you try it!
Silfra is truly a mesmerizing site and Into the Blue offers a relaxing but exotic trip in a highly unique and captivating environment. Whether you are an experienced snorkeler or a beginner this dive is an absolutely mesmerizing experience!
Our experienced and well-qualified specialist diving guides will ensure you are provided with all of the proper equipment and information you need. 
---
Meet on Location
Meeting point: The meeting point is Silfra car park in Thingvellir National Park.  Please be ready in the Silfra car park to meet your guide 15 MINUTES before your tour is due to begin.
Driving directions to the meeting location
If you are meeting us on location, the meeting point is Silfra car park in Thingvellir National Park. Click here for driving directions to where you can park your car (parking "Thingvellir P5"). To meet your guide: Walk 400m back along the road until you reach a smaller car park with all the snorkel and dive vans, and look for your guide. Please be ready in the Silfra car park to meet your guide 15 MINUTES before your tour is due to begin.
For GPS: 64°15'23.508″N 21°6'58.676″W
---
Pick-up Information
Pick up: For those who have chosen to be picked up in Reykjavík, the pick-up time is at 08:30 am / 12:00 pm. Picking everyone up can take up to 30 minutes, your patience is greatly appreciated!
Available pick-up points: Arctic Adventures's pick-up list.
---
Return time
If you choose the Reykjavik pick-up option, then you will return to Reykjavík around 13:30 pm / 17:30 pm approximately.
---
Practical information
Remember to bring: Warm undergarments, preferably fleece/wool (no cotton!), warm woolen socks and a change of clothes (just in case). You will get a specially made suit to keep you warm and dry in the glacier water.
---
Prerequisites
Participants need to be comfortable in the water and be able to swim. You are unable to participate if you are pregnant, due to the small risk of cold water entering the suit.
Weight limit: 45-120 kg
Height limit: 150 cm -200 cm
Age Limit: 12 years old minimum. Participants under the age of 18 must be accompanied by a parent or adult guardian booked on the same tour.
English: It is important that you can both understand and communicate in English in order to participate in the tour.
Please read our snorkelling handbook.
---
Meet our guides
Nick
"Captain Light"
I get the name "Captain Light" as I not only run diving for Arctic but during our beautiful winters I also hunt for the Northern Lights. Diving and Adventure guiding for me has been my career now for 15 years and there is no greater joy than sharing an awesome environment both underwater, up a mountain or in a cave with like minded travellers. My commercial diving background combined with years of dive instruction in both cold and tropical countries gives me a great knowledge base to make sure you have a great time on your adventure here in our beautiful Iceland.
Steven
Lead Guide (Fat Boss)
Scuba Steve, our Resident Zoologist (British). After graduating with a degree in Zoology he has spent the last 10 years working on a variety of different research projects all over the world, ranging from identifying new fish species in African lakes to recording whale songs in the Caribbean. The leader of the pack, Steven will endeavour to make sure all your adventures at Silfra run smoothly and with that element of fun you need on a holiday. Don't forget to ask for Steven's animal fact of the day!
Koldo
Diving/Snorkeling guide
Hi, my name is Koldo and I'm from a small coastal city in the Basque Country. I've been diving since I was 15 years old. Our father taught me and my brothers how to dive at a very young age with the result that we all ended up becoming instructors. Always connected to the ocean, I've worked as a beach lifeguard, skipper in salvage RIB boats, commercial diver and finally as a recreational diving instructor around the Canary Islands. But when I first saw images of the crystal clear water from Silfra, I decided to change the salt water for this incredible landscape.
Giulia
Senior Guide/Diving Guide (Snorkel Queen)
I'm Giulia, 28 years old and I come from Italy where I grew up until 2012 when everything changed. After I graduated as a Graphic Designer, I got a job in Milan, but it didn't take me long to realize that my office can't have 4 walls. At that time, I was already a diver and the decision to abandon my "normal" life to come back to the ocean and have the possibility to travel was easy to take. I spent years traveling and working in different countries, mostly warm, before moving to Iceland where I have been living for over a year. I still don't know where my next adventure will be, but I know that there is a lot more to explore in this amazing country.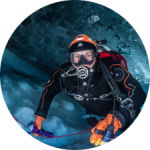 Kuba
Adventures Guide (Aquaman)
Wether it's inside Ice Caves, on top of glaciers, driving over geothermal fields and snowmobiling, Kuba is the man. With no vista unreachable, Kuba is our versatile around Iceland dive guide. Tough and with years of cold water experience under his belt you will enter the water safe and with that feeling of achievement that will have you high fiving Kuba on completion of your tour.
Peter
Adventures Guide
I am a Hungarian-born, professional diver and snowmobiling guide. I have gained a lot of experience in scuba diving and Search & Rescue missions, so I'm no stranger to harsh, cold and hazardous environments.
Since I joined Arctic Adventures I've experienced first-hand the many wondrous sights of Iceland, which I believe all divers should experience on their adventures, so come and join me at Silfra or snowmobiling on the glacier sometime.
Goran
Dive Instructor & Suit Technician
Goran is a passionate diver and loves to get into a dry suit for extreme water sports, he is also our trusted man in the lab concocting strong glue mixtures to repair and maintain our very large fleet of dry suits. Mr. Fix-it, as we call him, will make sure you stay dry during your adventures in Iceland.
Ali
Diving Instructor
Our cold-water queen of the north, coming from Scotland. Ali brings with her a ton of cold-water diving experience and can handle even the coldest day like a pro. She will also entertain you at site with Celtic music, sure to make you dance a jig and stay warm.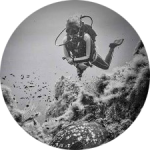 Eliska
Diving Instructor
I am an instructor from the Czech Republic, I have been working and diving in various places around the world for the past 6 years. But now I have decided to stay and explore Iceland. it's a wonderful place with lots of activities to try. You will always find me with a big smile ready and waiting to dive into the water with you!
Louis
Diving Instructor
My name is Louis and I've been staring at the edge of the water long as I can remember, never really knowing why. Scuba diving and tourism is my passion and working at Arctic Adventures allows me to make my passion a career! I get to meet new people and take smiling faces into the water every day and share with them what I love to do! The water might be cold here in Iceland, but the crystal clear 100-meter visibility makes you forget that you can't feel your face anymore. That's why I love my profession and that's why I love Arctic adventures.
Tom
Diving Instructor
Diesel Engineer to Dive Guide, Tom is a versatile dude from the UK who will guide you through our beautiful dive locations. Tom also helps us out with equipment repairs and just being an all-round nice guy.
Please note
The national park charges a small fee of 500 ISK for parking, you can pay with cash or card.
Special Offer Save 15% - Discount added at checkout
Discount works for bookings any travel time
Special offer ends 30.04.2020 at midnight (GMT)
Promotional code: EARLYBIRD15
Book this tour
Price from: 14.990 12.742 ISK per person.
NO BOOKING FEES
FAST & SECURE PAYMENT
You have chosen: Meet on location
Loading...
You have chosen: From Reykjavik
Loading...
"AMAZING SNORKELING"
The snorkeling tour between the tectonic plates is worth the money! Sigfús Tina and Richard did a great job as our guides !
"Snorkel the plates"
Snorkeling between the two continental plates was one to cross off the bucket list. First, the staff, Steve, Taz, our driver (a super nice Greek man— I can't remember his name) and the nice Frenchman who helped dress me in my drysuit. They were phenomenal. Not only were they friendly but extremely helpful (I wish i had the chance to get to know them better, they were awesome people).

My friend had a rough time as it was her first time, Steve stayed with her for the entire dive so she not only felt at ease but was able to see the best parts of the experience. The dive itself was quick but gorgeous, the colors under the water were unforgettable. It is cold however the drysuit keeps you warm. I would highly recommend this excursion, I mean how many people can say they have snorkeled between two continental plates. Definitely book your excursion with Arctic Adventures, you will not regret it!
"Silfra Snorkeling."
We did the Silfra Snorkeling in mid February in a snow storm. It was AMAZING. The water is very cold, but very clear. Arctic Adventures provides all the gear you need to stay warm and drive during the experience. The guides were great and even took photos of us during the experience. I highly recommend this tour.
"Into the Blue Snorkeling tour!"
This was probably one of the best experiences of my life! The Arctic Adventures staff were all kind, hilarious, and extremely helpful. Carlos & Adam especially. I would recommend this to absolutely everyone! SO BEAUTIFUL!
Silfra Fissure Snorkeling Tour - Into The Blue | Average rating: 4.8/5 based on 107 customer reviews
"Amazing experience snorkeling and kayaking" |
By Meagan Collins 30/08/2019
Working with Arctic Adventures to plan my excursions in Iceland was wonderful from start to finish! I contacted them months in advance and got prompt and helpful responses to help with planning my trip. We opted to drive to Glacier Lagoon for kayaking and went snorkeling at Silfra the following day. Both excursions were a dream! Our snorkeling guide, Ali, was personable and accommodating to each member of our group. It was such a pleasant experience! We can't wait to come back!
"Exciting your! Fun and friendly guides!" |
By Tessa 02/09/2019
Really terrific folks ran this tour! The friendliest people I met in Iceland. The tour was exciting and fun but most of all professional and really great guides. The water although chilly, was crystal clear and the trench like crevice where we swam was really spectacular. Highly recommend this tour but definitely head to some hot springs afterwards!
"Fabulous" |
By Nancy Joerg 04/09/2019
Arctic Adventures proves professional prompt tours with amazing guides. Couldn't have been more pleased with my decision to use them for our Iceland adventure.
"Incredible experience" |
By Cali Adeline 18/09/2019
This was my first time in Iceland and my first time snorkeling. I was beyond amazed at the experience. Snorkeling at Silfra completely blew away my expectations and I would recommend it to anyone visiting this area. Definitely a once in a lifetime opportunity not to be missed!
"Best underwater views!" |
By Lisa 20/09/2019
Our Into the Blue experience was amazing! The guide was fantastic and the snorkelling was breathtaking.
"Such a unique experience" |
By Jenny 26/01/2018
This snorkeling tour was such a unique experience! Even with the cold temperatures and strong winds, the dry suit kept me surprisingly warm. Our guide was very funny and made the experience even more enjoyable.
"Would recommend" |
By Amy Tebbs 02/02/2018
We met our guide at the meeting point which the directions we're clear. Our guide give us all of the equipment needed and give us information on the silfra. Once ready he made sure we were all happy and off we went. Thanks for a lovely adventure we we're truly looked after and the hot chocolate and cookies were greatly appreciated to warm us up. Would recommend.
"Into the Blue Snorkeling" |
By Art Rivera 22/02/2018
Tour guide was great, and the dive was so much fun. I was not cold at all and hot coco at the end was perfect. I really wish we would of bought the pictures from our guide, its worth it!
"What an experience:)" |
By Claire Stanley 26/02/2018
If anyone had ever suggested I would be snorkelling in zero degree water whilst in my late 40's I would never have believed them. I had a great time and thoroughly enjoyed the experience. Vlad and Chris were very patient, knowledgeable and supportive throughout. The suits were amazing and apart from the hands and face no part of me felt cold:) This is an event I would strongly recommend to anyone visiting Iceland-️?'-️
"Great Guide" |
By John Turcotte 28/02/2018
Our guide, "Gummy", was excellent. He displayed confidence and expertise throughout the entire experience. He was patient and encouraging with customers that were having a difficult time. He was also very engaging and entertaining throughout the gearing up and orientation process. He made the time waiting in line to get into the water fly by. He represented Arctic Adventures very well.
"Snorkel Silfra" |
By Alyssa Pecorino 03/03/2018
Taz was great! So sweet and accommodating. She gave us a heads up about the weather the next day and made us feel right at home.
"Amazing Views" |
By Lisa kilpatrick 08/03/2018
The Into the Blue tour was beautiful. The dry suit kept me mostly dry and comfortable in the water and the view was amazing. I wish we were able to actually swim a little more rather than float. I kept trying not to bump into the person in front of me and it distracted me a little. Dimitri was a great guide and really knowledgeable.
"Wonderful Adventure!" |
By Miriam Feintuch 09/03/2018
I had an amazing adventure with Arctic Adventures. I went snorkeling and saw the beautiful tectonic plates shimmering in the sun. The only downside was that it was really cold, but I knew what I was getting myself into. Plus, surviving the freezing cold water with a wet and dry suit on was half the fun!
"Great time snorkeling" |
By Kelli Lange 18/03/2018
Had a great time snorkeling in the cold waters thanks to our awesome guide Andrew and his colleagues. A unique experience for sure, would highly recommend!
"Unbelievable experience" |
By Aleks 14/03/2018
Absolutely fantastic! Feel safe in water and gained perfect emotions, during this activity! Equipment is clean, high quality and feels very robust. Everything looks eveng better under water than on photos))
"Into the blue" |
By Marcelo 23/03/2018
Amazing experience. Mandatory tour in Iceland. The visual is incredible and the clothes protect you completely from the cold water. The only complain is that the explanation about the tour could be done before participants change their clothes. Everyone was felling cold for a long while.
"So much fun!" |
By Katelyn Aiello 23/03/2018
I was a little hesitant snorkeling in such frigid waters. My husband was the one that found the adventure. Once in my dry suit though it was not as bad as I thought. I'm from Florida... we snorkel in bathing suits but this was definitely amazing. The water was so clear! Our tour guide was hilarious and very informative. We never questioned what we should be doing or if we were doing it right. Everything was extremely organized and the cookies and hot chocolate at the end were a perfect touch.
"Into the Blue was a great experience" |
By Ana Perlstein 24/03/2018
I booked this tour with some trepidation for my husband and I, as although we are pretty sporty and in fairly good shape, we had never gone snorkeling before. Our tour guide Lena immediately put us at ease--she was patient, knowledgeable, and super friendly to boot. She even helped us reschedule a tour that we had accidentally missed due to a miscommunication about our pick-up location. From the intense gearing-up process (drysuits are no joke!) to looking at the beautiful underwater rock formations in crystal-clear blue water, snorkeling in the Silfra rift was truly a unique experience, and one we will certainly never forget. Lena made it all the better :)
"Excellent service and value" |
By Carolina Scott 25/03/2018
We really enjoyed our tour, the guides were great and knowledgeable. For our snorkelling tour we arrived late due to a flight delay but they still squeezed us in it felt like they were all willing to help as much as possible to give us a great experience. The only thing I would suggest is a better system for the collection in the mornings from the bus stop. It was hard waiting out in the cold for half an hour or so and the system with lots of different buses from different companies is a bit hectic. But that may not be something the company can control. I would definitely recommend arctic adventures
"Best tour ever!" |
By Jackie 26/03/2018
We loved snorkeling the Silfra. It was by far the highlight of our stay in Iceland! Our guide, Apollo, was friendly, knowledgeable, and entertaining. He made the trip fun and exciting for our small group! This is an experience we'll never forget.
"recomendation" |
By María de Lourdes Moreno 04/03/2018
It was one of the best experiences I ve ever had. I just wanted to recommend that you wash or try to give cleaner dry suits.. I literally had to take away the hair of the previous user jeje... It would make your tour perfect jaja
"Once in a lifetime experience" |
By Chetna 28/03/2018
Our two guides and the entire team was wonderful. They made the once in th lifetime experience of snorkeling in Silfra smooth and fun experience. I highly recommend this tour to anyone willing to endure a little cold for a truly magical moment.
"Great experience" |
By Olivier Gauron 02/04/2018
The guide is very friendly, spots are beautifull, horse riding is perfect but the snorkeling monitor has a speech a little frigthening for something that don't need too
"Fun and informational snorkeling trip!" |
By Lizzie 03/04/2018
All of the guides I interacted with on this trip were extremely knowledgeable about the activity as well as Icelandic history which was very enjoyable to learn. The guides were all very nice, funny, and helpful. The experience is like no other! While the water is very cold you stay comfortably warm in the suit with the exception of your hands. It was absolutely beautiful.
"Silfra Snorkeling" |
By Brittany Curry 07/04/2018
My husband and I had such an amazing time snorkeling with Arctic Adventures. The gear was fantastic and kept us plenty warm while exploring the beautiful underwater world. I will never forget the beautiful colors and the delicious glacial water. An experience of a lifetime in one of the most beautiful countries!
"Amazing experience, Fab guide and team." |
By Adrian Bryant 07/04/2018
We had the most amazing experience with Steve, his partner and the whole Arctic Adventures team. The whole team took plenty of time, patience with the kids, wife and myself kitting is up to make sure everything was comfortable and fitted perfectly. Steve spent time talking about the area, history and the snorkel. Never felt rushed and the snorkel itself was amazing. Thanks everyone at Arctic Adventures.
"A must do" |
By Isabella Lima 10/04/2018
Going to Iceland? Clear your schedule and go snorkeling in SILFRA fissure with Artic Adventures. It's amazing!
"Adventurous family!" |
By Dixie Stafford 18/04/2018
I booked this as part of our family trip to Iceland after reading the reviews. We were a tad nervous but all went well due to the wonderful staff. What you need to know: they provide a full ski-suit thing and a dry suit. You need to wear two pairs of good thick hiking socks - ideally wool based for warmth. Also wear one set of good thermals: top & leggings. You do not need a second set of thermals nor do you need a swim cap (as had been recommended in other reviews). Your face and a few fingers will get a bit cold during the snorkelling but nothing to worry about. Do this if you have a sense of adventure and are happy in water. Where else can you snorkel in crystal clear water between tectonic plates!!
"Amazing experience snorkeling with Arctic Adventures" |
By Annie 15/04/2018
We had the best time snorkeling the Silfra Fissure with Arctic Adventures. Our guide gave a 10-minute overview of the region and history of the region before we got into the water, and there were lots of other guides on hand to assist with putting on the suits and answering our questions. Snorkeling Silfra was the most memorable adventure of our 8 day road trip around the Ring Road, and I highly recommend this tour and this tour company.
"Una experiencia inolvidable" |
By Zaida Miranda Antepazo 17/04/2018
Sumergirnos en la fisura de silfra fue una experiencia única e increíble. Poder hacer snorkel entre dos placas tectónicas y en las aguas más claras del mundo es inolvidable. Además nuestra guía, Cristina, fue maravillosa. Nos ayudó en todo momemto y nos explicó perfectamente todos los detalles del parque natural y de la ruta que íbamos a hacer. En definitiva, una experiencia 100% recomendable.
"Snorkeling" |
By Andrew Scullion 28/04/2018
Christina was a great tour leader, I had my 14 yo daughter with me and she made her feel at ease and gave that little bit of extra attention that gave me confidence in her ability. I thought the cost of the photo package is ridiculous and should come as part of the package
"We had great fun on our snorkelling trip" |
By Cox Bogaards 04/05/2018
We had great fun on our snorkelling trip. Being able to snorkel in between the two tectonic plates was an extraordinary experience. Too bad the pictures that were taken of ua during the swim were so expensive. A while ago we went to a place in Spain where there was a voluntary contribution for the pictures. This was a great system which worked very well :) Tell Christos he should continue rocking this tour
"transportation arrangement" |
By kate 08/05/2018
We joined the tour with snorkeling and horse riding. The driver seems don't have much idea on how we get back from the horse farm back to city. We were dropped off at the horse farm and the car has just go away, we though there will be pick up offer by Arctic Adventures to bring us back to Rek downtown, but we later understand that it is not the case and the return transfer is arranged by the farm instead. Lucky we were picked by the car offered by the farm. the Overall we enjoy the tour so much (even with cold weather in summer). It would be better if the guide/driver can share us more information on the overall rundown and transportation arrangement.
"Snorkeling in Silfra" |
By Virginia 09/05/2018
Loved the energy and humour of our tour guide. Learned lots about the surrounding area before and during the tour. Worth every dollar. Definitely something to check off your bucket list and categorize you as a little crazy to go into 2° water
"Sofia snorkel" |
By Gary nunn 25/04/2018
Very well organised with all the information you need , the guide to location and parking was very good . The staff were very friendly and helpful . The equipment was very hi quality. The hole setup was very well organised with easy safe access and exit from the water . The Experian's was so stunning I can put into words
"Awesome Adventure!" |
By Jeff 25/04/2018
Snorkeling with Arctic Adventures was amazing. Even on a cold rainy day the staff was cheerful and ready for us when we arrived. We geared up and got in the water and had quite an amazing time snorkeling around Silfra. If you want a totally different type of adventure I recommend this option! It was super fun!
"Snorkeling" |
By Andrew Scullion 28/04/2018
Christina was a great tour leader, I had my 14 yo daughter with me and she made her feel at ease and gave that little bit of extra attention that gave me confidence in her ability. I thought the cost of the photo package is ridiculous and should come as part of the package.
"Snorkeling in Silfra" |
By Virginia 09/05/2018
Loved the energy and humor of our tour guide. Learned lots about the surrounding area before and during the tour. Worth every dollar. Definitely, something to check off your bucket list and categorize you as a little crazy to go into 2° water.
"Very Cool!" |
By First Time Visitor 21/05/2018
"The comments about your hands and head getting cold and the neck seals being uncomfortable is true, but none of those things made this experience any less enjoyable! One of the more memorable things we did on our trip, this is not an experience that you are likely to replicate anywhere else. The tour guide did mention that in the summer months, the lines can get very long, so that is something to consider. We went in early May and had almost no line at all, which was nice. Overall, would absolutely recommend to anyone looking for an up-close and personal view of all the island has to offer!"
"fantastic trip" |
By bosen 22/05/2018
I haven't been snorkeling, the underwater scenery is very amazing. the reply is very fast .i like it
"Snorkelling the Silfra" |
By Scott Young 24/05/2018
We had an awesome time on this adventure. If you are coming to Iceland this is a must-do activity for those that have a spirit of adventure. The dry suit is not ideal... it's tight and a bit uncomfortable but it's so worth it for the view when you get to the water...its really incredible. The hot chocolate is a great touch once you get back and need to warm up. Thanks, guys a once in a lifetime experience.
"Great Snorkel Experience" |
By Jenn Thoman 02/06/2018
As certified scuba divers, we were thrilled to explore Silfra Fissure (even as snorkelers, since we are not dry suit certified). Even though the weather above was a miserable mess of wind and rain, it was peaceful and beautiful below the surface! Our guide, Apollo, was awesome - super friendly, helpful and funny. Snorkeling Silfra was a once in a lifetime opportunity. The water is crystal clear and it's all smooth sailing as you gently drift with the current and check out the tectonic plates drifting apart below the water. Such a unique and cool experience!
"If you only do one thing in Iceland!" |
By Karen Thompson 06/06/2018
"This snorkel adventure in Silfra is something we will never forget. The sheer beauty all around is breathtaking. Our guide Giulia was awesome, she was fun and extremely helpful. Not only do you enjoy the snorkeling, but learn a bit about Icelandic history and geology. Highly recommend this tour!"
"Fantastic snorkeling adventure" |
By Beth Czaban 09/06/2018
"We had a great time snorkeling with Arctic Adventures! The whole team was friendly and helpful-those dry suits are not easy to get into! Steve was fantastic leading us in the water and helping out when needed. We realized later that they are missing a great marketing opportunity though. We would totally have bought Arctic Adventures or Silfra snorkeling themed t-shirts!"
"Silfra Snorkeling" |
By Enrico Baula 13/06/2018
The wife and I thoroughly enjoyed the snorkeling experience. Our guide was very knowledgeable and very attentive to the needs of our group. A once in a lifetime experience!
"Great snorkeling experience" |
By Kaitlin Dufton 13/06/2018
I already left a review on trip advisor, but Vlad was great. Loved this tour!
"Snorkeling between two worlds" |
By Christiane Guldenschuh 16/06/2018
I and my sons did the snorkeling tour on May 31, 2018. To find that place, it is good to have a navigation device which is also written on the homepage of Arctic Adventures...)) We were welcomed with a big smile and there were happy and friendly and helpful people. Our guide was a sympathetic and enthusiastic girl who explained everything very clearly and looked after us very carefully when we were snorkeling in the water. We were given a warm dry suit and a wet suit over it, gloves, snorkeling mask, etc. You only need to wear something like leggings and a long shirt below and some socks, all other stuff is provided by them. This is the most exhausting thing, to get into that everything. But finally, we were prepared to get into the water. It was so fascinating to see these massive stones and little water plants below the water in just 2-degree warm glacial water. We could drink it, it was so clear! And even if I was a little wet (I did not like the tightness of this rubber band around my neck to keep you dry - but really, if you can swallow and breathe, everything is fine), I wasn't cold. It was a really touching, awesome and impressive moment for me. Thanks a lot!
"Spectacular!" |
By C.D. de Graaf 16/06/2018
"We had a great time snorkeling in Silfra. At first, we had a few grumpy men who gave us the clothing but that's was the only one because afterward, it was alright. We needed to adjust to the suits because it was a bit stressful with the kind of leach around our necks(was necessary for keeping dry) but in the water, we didn't notice it anymore. In the water it was a spectacular experience, the water was so clear and the cold water (2degrees) was not being noticed that much. The gear was very good, and we stayed completely dry. You can hire everything from them but take warm socks with you, that is much more comfortable. Afterward, we had a nice warm cup of choco with cookies. The get changed is a bit stressy because there are no changing rooms. there is a kind of fence beside the toilets, but that's it. So for picky women, you better already wear your long underwear, than you will be fine. I can recommend everyone to do this!!!"
"Snorkeling Silfra" |
By Jenny Dzendzel 17/06/2018
This snorkel adventure is one of our favorite parts of visiting Iceland. The team is well organized, friendly, funny, and helpful. I highly recommend this tour!
"Awesome!!" |
By Alexandra Ramos 19/06/2018
We loved the Silfra passage! We had an excellent guide and it was a wonderful experience. Highly recommended!!!
"Our guide was amazing" |
By Cari Jacobson 22/06/2018
"Dimitrias really took the time to ensure a safe and informed experience...it allowed me to enjoy rather than panic when my hands went numb as he said they would. He was mindful from start to finish. Thanks"
"Wonderful guide and lovely tour" |
By Racheal 25/06/2018
This was my first snorkeling experience and it was amazing. The water is cold but the suit keeps you warm, only my lips were freezing but when I got out they were ok. The water is very clean and clear, you can see everything. Our guide was very informative, helpful and patient. We had a nice small group and there was cocoa and cookies afterward.
"Amazing" |
By Hui-Ju 06/07/2018
A very safe and professional tutor, attention to every need. Amazing wonderful Silfra fissure. Ps. The best level of equipment, it's not cold under the water.
"Silfra Snorkeling" |
By Shaina Kantor 16/07/2018
My boyfriend and I did the Silfra snorkeling tour in July 2018. Our tour guide was great! He was funny and knowledgable about the area. The whole experience was amazing. Unfortunately, under the dry & wet suits my clothes did end up getting a bit wet, but I didn't really notice; bring a change of clothes just in case. My boyfriend stayed completely dry. Definitely a once in a lifetime experience.
"A great adventure" |
By Patricia Collecchia 20/07/2018
My husband and I really enjoyed the snorkeling tour of Silfra with you (Alex was very nice and patient). I really was not comfortable breathing with my mouth so he let me do the tour with only the mask and I looked underneath from time to time, so I was able to enjoy the view too.
"Great experience" |
By Alex 21/07/2018
We had an awesome time with our guides. Completely friendly and very accommodating. Never pressured us to move on at any point and let us take as many pictures of the gorgeous scenery as we wanted. Heavily recommend and well worth the price.
"Do this!" |
By Elizabeth 25/07/2018
"My 13-year-old son and I had a positively FABULOUS time on our snorkel tour!! We drove ourselves to the national park, where we met with the Arctic Adventures team. From the start, the experience was well-organized and professional. Our wonderful guide Alex provided us with the equipment we needed to enjoy the experience, as well as some background on the area and what we would see. We felt like he was completely competent, and had a fun, positive attitude as well. The experience itself was surreal. From the moment we put our faces into the frigid water, to snorkeling in the bluest, clearest water imaginable, everything was perfect! We felt we had been thoroughly prepped about what to expect, so we could relax and enjoy the experience. The group size was small (5) so we didn't have to contend with a lot of people in the water at once. (And Swiss Miss hot chocolate with chocolate chip cookies never tasted so good after we had finished!!!) Thoroughly recommend this experience, and thoroughly recommend Arctic Adventures!"
"Loved our Adventures!" |
By Allison K Manausa 26/07/2018
We enjoyed all of our excursions with Arctic Adventures. They did not disappoint!
"Between the plates!" |
By D Scrafton 03/08/2018
"Had a fabulous time snorkeling between 2 tectonic plates. All equipment was provided, so we only needed to bring our own thermals. Unfortunately, there were no changing facilities available, so be aware you may need to change in the car park. I have never snorkeled before, but full instructions were given and 2 guides were available in the water at all times, ensuring your safety. The water was cold, but this did not detract from the incredible experience. The water was so clear we could see to a depth of up to around 30m. I would highly recommend this experience. It's something I will not forget in a hurry."
"Snorkling vs diving" |
By Chris Dent 05/08/2018
We were hoping to go on the diving tour but H&S didn't allow my 14-year-old daughter, even though she is a trained diver. Some went snorkeling instead probably better than diving as more time to view and less time to worry about equipment. Although very cold water (2 DegC) the equipment ensures you are kept reasonably warm. A must do!
"Amazing experience" |
By Steven Ercolani 08/08/2018
Went on the Into the Blue tour to see Silfra. The experience was simply amazing. The water clarity and all the colors were breathtaking. Definitely a memorable part of my trip to Iceland.
"Snorkelling at Silfra" |
By Helen 09/08/2018
Our two teenagers loved their snorkeling experience. Steve was a brilliant guide. He coped admirably with their hilarity as they got dressed and talked them patiently and calmly through the pre-activity instructions before giving them lots of encouragement when they finally entered the water. A great start to our Icelandic adventure.
"Snorkeling tour" |
By Jens Siehl Svedelius 10/08/2018
Hi! We had a great tour, Lena was the guide and we were only four people in the group, that was perfect. Everything was professional and we were so glad to be able to do this tour. The only thing was that we had to wait for some guests that were late, but in the end, it didn´t matter much. Thank you for a really nice experience!
"Unique experience" |
By Victoria 13/08/2018
We loved this unique experience. Our guides were funny yet professional and everything went very smoothly.
"Great day snorkeling" |
By Michael Crumpler 18/08/2018
We were hesitant to snorkel in between tectonic plates however this was the most thrilling and rewarding experience we have had. Would love to do it again.
"Super" |
By Moreau Aurore 27/08/2018
It has been a super experience
"Into the Blue is a must do!" |
By Susan Godfrey 04/09/2018
One of the best tours in Iceland! We highly recommend it. Steven was our guide and he was fabulous! We are divers, but there is really no need to dive the fissure -- you can see everything there is to see by snorkeling.
"Cold but worth it!" |
By Mary Phalen 08/09/2018
Cold is an understatement but if you love nature, it's worth it. Our master diver, Lana, was so knowledgeable about the country & any questions asked about the park. She explained in detail what we could expect to see & feel w/the water & dry suit. All crew was professional. Thanks for an amazing & beautiful experience! :)
"Amazing snorkel tour! Highly recommend!" |
By Mollie Burns 13/09/2018
I had an incredible time with Arctic Adventures snorkeling Silfra! From start to finish, the guides were amazing and answered all of my questions whilst making me feel comfortable during this crazy experience! If you come to Iceland, you have to do this tour!
"Unique and Thrilling Experience" |
By Kent Walters 14/09/2018
"At first I was hesitant to sign up for the excursion because I wondered how thrilling it could actually be when you do not expect to see any aquatic wildlife. The snorkeling adventure was thrilling. A combination of being in dry suites, stepping into the frigid waters and then when you stick your face in the water you see down into the deep crystal clear blue waters below you. I found it hard to contain my excitement as we swam along in the Silfra Fissure. A completely unique experience and I would recommend this experience to everybody. The only negative of the trip was we had to wait over an hour before we could enter the water because there were so many snorkeling groups ahead of our group. Standing for that long in uncomfortably tight dry suites wasn't very fun. Communication and timing between the many different companies would make this run smoother."
"Awesome experience!!!!TAKK!" |
By Andrea 15/09/2018
"My snorkeling Trip at Silfra with Arctic Adventures was an unforgettable experience - swimming in between Europe and North America, in the purest water of the world - not much to add here! Our guide Andrej did a very very very good job and you felt it was not just his job, he loved what he did, and he was proud, to guide us through this nature landmark... he not only explained the historic meaning of the area but also the geographic and geological meaning and background, which was of most interest to all of our group members... So all in all - a perfect experience! Takk to the kind team of Arctic Adventures. Andrea"
"Great experience" |
By Jacklyn Foote 18/09/2018
This was a great experience with great guides
"Into the Blue - Silfra Snorkling" |
By Wendy & Stefaan 18/09/2018
"We had a great experience snorkeling in Silfra Fissure. Our guide Andy (Andrei) made it a fun and educational experience. It was my husbands first snorkeling experience and Andy made him feel at ease when he got into the water. We really enjoyed the tour. We also booked the glacier walking tour in Skaftafel National Park and the hiking tour in Landmannalaugar and those were great too. Very nice tours as well. Thank you Arctic Adventures for making our holiday in Iceland even more special."
"Awesome tour!" |
By Cameron Campbell 18/09/2018
My friend and I took the Arctic Adventures snorkeling tour in Silfra Fissure, and it was amazing. They outfit you with tools to keep you as warm and dry as possible. Our tour guide Steve was attentive and made sure we all felt good to go. He answered lots of questions about Iceland and was interested in where we were from and where we were going/what we had planned. He made the preparation for the tour fun and enjoyable! The water was clear as I've ever seen, and it was so cool to float down the fissure and marvel at the surroundings. I am SO GLAD we did this tour! Thanks!!
"Great time and respectable instructor!" |
By Amy Louangrath 29/09/2018
I was scared that I wasn't going to be allowed on this tour since I was running late with my buddy. We decided to call and reschedule but it didn't seem feasible we could, but instead, the company contacted the instructor to the tour and the instructor mentioned that he'd wait for us if we were 15min late it'd be fine! I was shocked that they waited for us to arrive and change for the tour! That was awesome how kind, friendly and nice they were to let us be late! Will go back to Arctic Adventures!
"Above and Beyond with Arctic Adventures" |
By Sarah 05/10/2017
"My husband and I enjoyed a brilliant snorkeling tour with Arctic Adventures on September 27th, 2018. I was feeling pretty uncomfortable with the drysuit seal around my neck, and our guide Julia and the other staff were attentive, patient, and kind, and helped make sure I was totally comfortable before getting in the water. Once we were in, I was a-okay! Julia's great tips also made sure my hands stayed warm (ish!...the water is still really cold - the trick is to keep them behind your back out of the water), and by the end of the tour, I was the last one out of the water - I surprised myself! Take the time to explore the lagoon at the end, and you will not be disappointed. An hour later, when I realized I'd left my earrings in the pocket of the insulating inner suit, staff on site were again attentive, patient, and kind, and thanks to their knowledge of where various groups were in their tours, and how long it would take the suits to come back in, I was able to recover my jewelry with not too much delay. This is a really brilliant once-in-a-lifetime experience. Don't miss it."
"Silfra snorkel" |
By Catherine Denholm 09/10/2018
"Arctic Adventures & Ed, our guide, were great! Upon arrival, several employees were very helpful in getting us our snorkel gear and suited up and explaining what to expect while snorkeling. I wore long underwear top and bottom and wool socks. You get into a van with others, plenty of room, to get into a thermal onesie. You put your belongings into a bag to keep at vans while snorkeling. You then put on a dry suit and are fitted with gloves and headpiece. They make sure everything is fitted to prevent leakage. I was thankful I had hand warmers to keep my hands warm while waiting for water gloves. It was a 40 degree F day. I would recommend bringing these. After reading many reviews I was expecting to have my face and hands very cold. I was fine, as was my husband. My hair did get a little wet, obviously, my headpiece wasn't snug enough but I was fine. The view in water is very clear, amazing! Beautiful, peaceful! We had six in our group which is believed is max and is perfect. Great experience!"
"Into The Blue" |
By Miss Louise Roberts 12/10/2018
"Had a fabulous time doing this excursion with Arctic Adventures during my solo traveler trip to Iceland. Very experienced team, very professional and friendly. Snorkeling between the tectonic plates a once in a lifetime experience. The cookies and hot chocolate were also very tasty. Thank you Arctic Adventures !"
"Awesome experience" |
By Marjie Davis 12/10/2018
At first, I was very skeptical of snorkeling in the month of October. Weather-wise, it was not bad at all. We were in a group of 5 and we all did just fine. The water was so clear, the temp. is just maybe 1-2 degree above freezing point, but I did not feel cold at all. My hands got cold and wet but bearable. The trick is, wear double socks and wear good quality thermal. I used under armor cold gear brand. It was fun snorkeling between 2 tectonic plates. I would not 9hesitate to do this again and would recommend this tour to anyone adventurous to add on their bucket list.
"Unforgettable Experience" |
By Juan Pablo Giraldo 16/10/2018
My 12 year daughter, my wife and I will never forget this amazing experience. Thank you So much Steve for taking your time and for taking care of our daughter during the entire journey, she was scared at the beginning but you've made felt confident and enjoying the whole trip into the Blue. Highly recommend this tour, Steve and the rest of the team.
"Snorkeling the Silfra Fissure in Iceland = AMAZING!!" |
By Jason Payne 23/10/2018
This is one of the most amazing and unique experiences I have ever done. This is a must do for anyone visiting Iceland, as it is the only place on the planet where you can dive between two tectonic plates. Arctic Adventures made the experience unforgettable, and are very attentive to your needs. Thank you again for such a wonderful time!
"Great experience" |
By Fernanda Paniagua 25/10/2018
"Our tour guide was really concerned about our safety and he double checks that our dry suits were properly secured. The time spent in the water was reduced a little because of the rain, but still, we had great visibility. Silfra Fissure is a must when visiting Iceland, we are looking forward to coming back and try diving instead of snorkeling."
"Fantastic Tour" |
By Felicity 06/11/2018
I did two Arctic Adventures trips on my recent visit to Iceland. I was so impressed with the organization and professionalism. Both of the guides were friendly and explained the details of our tours clearly. I always felt safe and confident in their hands. I would 100% do another tour with them in the future.
"FANTASTIC & MAGICAL - snorkeling in Iceland" |
By Heidi Frechette 06/11/2018
Snorkeling in Iceland was an amazing experience. Arctic Adventures was organized, professional, fun and most importantly - made me feel safe during the entire tour. I would highly recommend snorkeling in Iceland with Arctic Adventures. When I close my eyes, I still see the beautiful underwater scenery.
"Breathtaking" |
By Shirley Campbell 12/11/2018
We loved it. It wasn't as cold as we thought. The guides were wonderful and helpful. They went over every detail and helped put the dry suits on. Made sure everyone was comfortable. Although walking with all the gear on wasn't the easiest it was fun. The water was so clear and seeing something like this is so unusual and should not be missed. We would highly recommend it to anyone. It is a once in a life time event that should be on your bucket list if you are going to Iceland.
"Great time!" |
By Krista Walsh 15/11/2018
Loved this tour! Beautiful area in and out of the water; the first time I've ever stayed dry in a dry suit! Guides take care of you and give great instruction!
"Silfra Snorkeling" |
By Stephen Hall 18/11/2018
The Silfra snorkeling tour was nothing but fantastic! Our tour guide, Carl, did an excellent job at orienting us to the equipment and to what we'd be doing. I'm so happy that I received him as a tour guide. His presence amplified the experience.
"Great experience" |
By Gil Castro 25/11/2018
The tour was amazing. Our tour guide, Pedro, shown great energy, enthusiasm, and knowledge of the Iceland culture.
"Great experience" |
By Gil Castro 06/12/2018
The tour was amazing. Our tour guide, Pedro, shown a great energy, enthusiasm and knowledge of the Iceland culture.
"Into the Blue" |
By Don Duffield 01/01/2019
Absolutely awesome.Totally professional set up. Tour guide was superb and the equipment was really good and kept us really warm. Views below the water were just as you see on YouTube. Loved hot chocolate and biscuits afterwards. 10 out of 10!
"Super Time Snorkeling Between the Plates in Thingvellir National Park" |
By Mike Todd 05/01/2019
We had a great time Snorkeling on 12/24/18. It was a wonderful experience made even better by Steven, our fantastic guide. We would highly recommend this activity to anyone visiting Iceland. It should not be missed! Our only recommendation would be to the Park and their requirement of having to give the Tour Companies a # before they can walk over to the water. Due to this, we had to wait over 30 minutes after we had dressed in the gear. This was a little uncomfortable and took away from the adventure. However, but the time the adventure was over we had well forgotten about the wait. Thanks so much to Steven and your company for a great time!!!
"Clear blue water" |
By Victoria 09/02/2019
Great tour, very helpful staff. Steven was an awesome tour guide. I highly recommend this tour. The crystal clear water with the dramatic blues and greens is unlike anything I've ever seen.
"Great experience" |
By Amy Lawson 09/02/2019
I signed up for the Snorkeling Silfra Fissure tour. I signed up for the tour relatively last minute because snorkeling in arctic waters i's not something I'd normally ever do. I thought I'd try something out of my comfort zone. The guides were great. Everything was well organized. So glad I decided to do this tour! The views were amazing!
"Excellent tour and professional guide" |
By Miguel 09/02/2019
This company is extremely professional, the tour guides are very patient and nice people. I recommend it 100%
"Highlight of my trip" |
By Kayla 14/02/2019
Loved this tour! This was the highlight of my Iceland trip! The stops on the golden circle were plenty of time to explore and the snorkeling was an amazing experience. Would highly recommend to anyone looking for an adventure!
"Awesome tour!" |
By Jordan Anderson 16/02/2019
A group of us did the snorkeling and blue lagoon tour, we all had a great time! The tour guide was very informative and had an awesome attitude! Can't recommend this tour enough.
"Amazing experience!" |
By Blayne 19/02/2019
Fantastic activity to do in Iceland. An experience you will never forget.
"Wow great adventue tour !" |
By Colin Christie 21/02/2019
"The Golden Circle and Snorkeling combo tour was a good fit for us and the length of the tour was just right. The snorkeling was absolutely fabulous it was a Iceland highlight for us."
"Into the blue" |
By Ray Ford 21/02/2019
"Very interesting session our dive/snorkel guide was very helpful and made everyone welcome. Well worth the effort to have a dip in the water"
"Fantastic experience!" |
By MARY CARMEN O'BRIEN 24/02/2019
"I'm amazed how well organized they are to make sure everything runs smoothly and everyone is happy at all times. I will highly recommend Arctic adventures. Mary."
"Friendly guides and unique experience!" |
By Lindsay 02/03/2019
I took several Arctic Adventures tours and all the guides were very friendly, helpful and made the trip fun! Will definitely do again
"Just amazing!!" |
By Marie-Eve Henrichon 03/03/2019
Incredible experience! Never done anything like it in my travels. Great guide and impossible to describe activity!
"Silfra is amazing!!" |
By Carel Estrada 05/03/2019
My 17yo daughter wanted to snorkel Silfra. I did not. I was seriously worried about how cold I would be. In the end, Tasman Wood, out guide, was remarkable and very encouraging. The experience was worth and worry about being cold. And I recommend that you pay to get photos. It was well worth the money to get back those pictures. What a unique tour and an unbelievable setting. Truly a one of a kind opportunity. If you are coming to Iceland, you won't want to miss Silfra!
"Snorkelling is a must!!!" |
By Danielle 09/03/2019
"I know it doesn't seem like a great idea in the cold, but the snorkeling trip is a MUST in Iceland. Make sure you buy photos! Arctic Adventures have small and lively tour groups, and are a great way to see the country."
"Great time snorkeling in Sifra" |
By Franck CHUITON 09/03/2019
"We went snorkeling in Silfra with Arctic Adventures and we had a really great time! They take all the time it needs to make you comfortable and safe in those dry suits. And then the experience in Silfra is just magic: the colors, the crystal clear water, the rocks... And the hot chocolate after that is much appreciated !"
"Great tour" |
By Bart 10/03/2019
Great tour and a must do in Thingvellir National Park! It is a whole different world under the water.
"Excellent guides, amazing experiences" |
By Joseph Flay 11/03/2019
My fiancee and I went on the Silfra Fissure snorkel and Glacier/Ice Cave day hike with Arctic Adventures and loved the experiences. The guides were very professional, clearly well trained, and also very jovial and humorous. We would absolutely book another excursion with Arctic Adventures if we returned to Iceland. 5/5.