Laugarvatn Fontana Spa is one of these perfect settings where a completely natural site has been harnessed into something even greater. Imagine taking hot springs and creating a Finnish style sauna right above them using their natural steam at Fontana Spa. Located right off the Golden Circle Route, this is one of the top hidden gems on the South Coast and one of Iceland's best geothermal baths!
The Laugarvatn Fontana Spa is made up of a series of outdoor mineral baths, pools, saunas and steam rooms. The hot water and natural steam originate in the hot springs under the spa and create an incredibly healthy and natural environment.
Located right next to the Fontana Geothermal Spa is the ice cold Lake Laugarvatn, accessible from the hot pool area. These natural contrasts draw out the essence of the land of ice and fire, with a meeting of the hot steam baths and the freezing lake create which compliment each other in a unique way. There is something so primal about taking a dip in the cold lake before stepping into one of the warm pools or baths. It truly captures Icelandic pool culture!
The History of Laugarvatn Fontana Spa: How did it all start?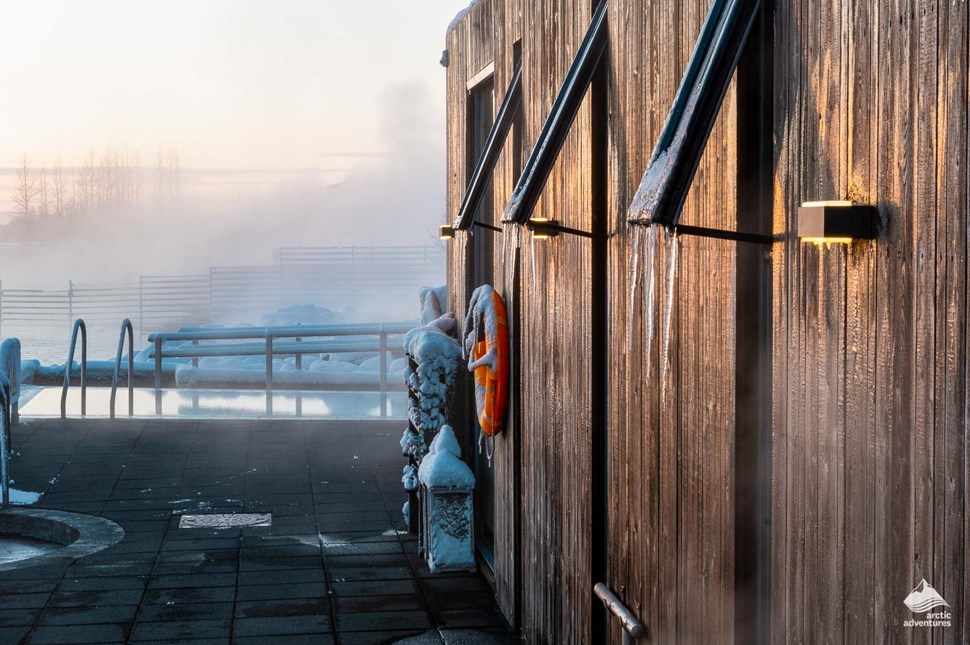 This idea of building a sauna on top of the hot springs as Laugarvatn came early on. In the year 1929 the original sauna, simply a shack with two separate compartments, was built for the local community to enjoy.
The Laugarvatn community has a long tradition of harvesting the natural energy to relax and soak in the healing powers of the geothermal waters. The facilities as we know them today didn't open until 2011.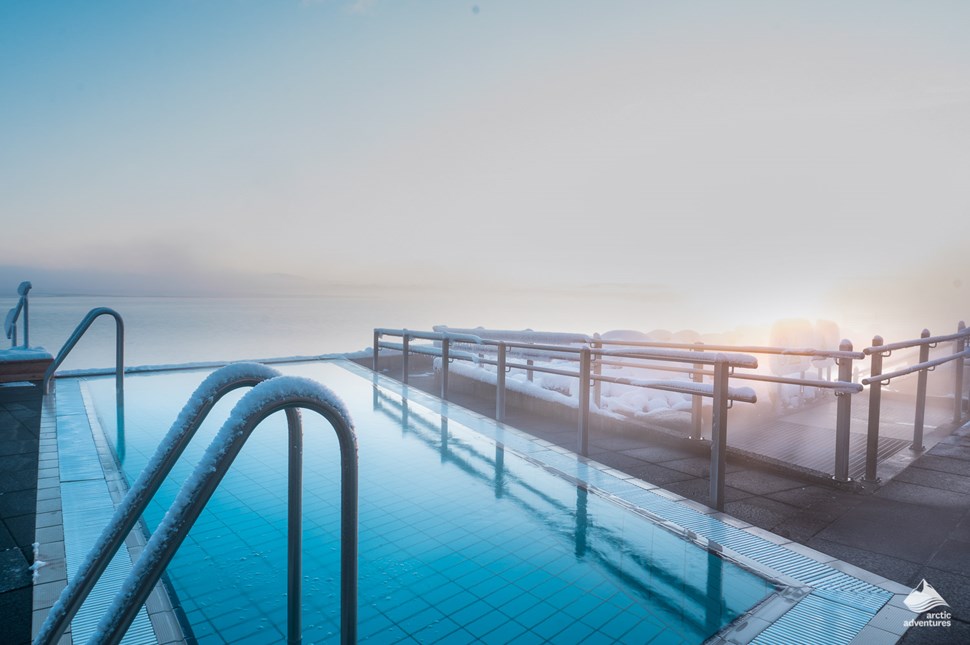 Where is Laugarvatn Fontana Spa located?
The Laugarvatn Fontana Spa is located right off the Golden Circle tour route and a fantastic added stop to this very popular sightseeing activity. To name each Golden Circle attraction, the Fontana Spa is about 39 km away from Gullfoss Waterfall, 29 km from Geysir Hot Springs and 25 km from Þingvellir National Park. It's 77 km from Reykjavík, 39 km from Selfoss and 121 km from Keflavik.
GPS Coordinates of Laugarvatn: 64.2177° N, 20.7321° W
How to get to Laugarvatn Fontana Spa
Driving from Reykjavík to Laugarvatn Fontana Spa: Located only about an hour away from Reykjavík it is an easy drive to make in one-go. There are two routes you can take from the capital, either through Mosfellsdalur and past Þingvellir National park following road nr. 36 and then road nr. 365.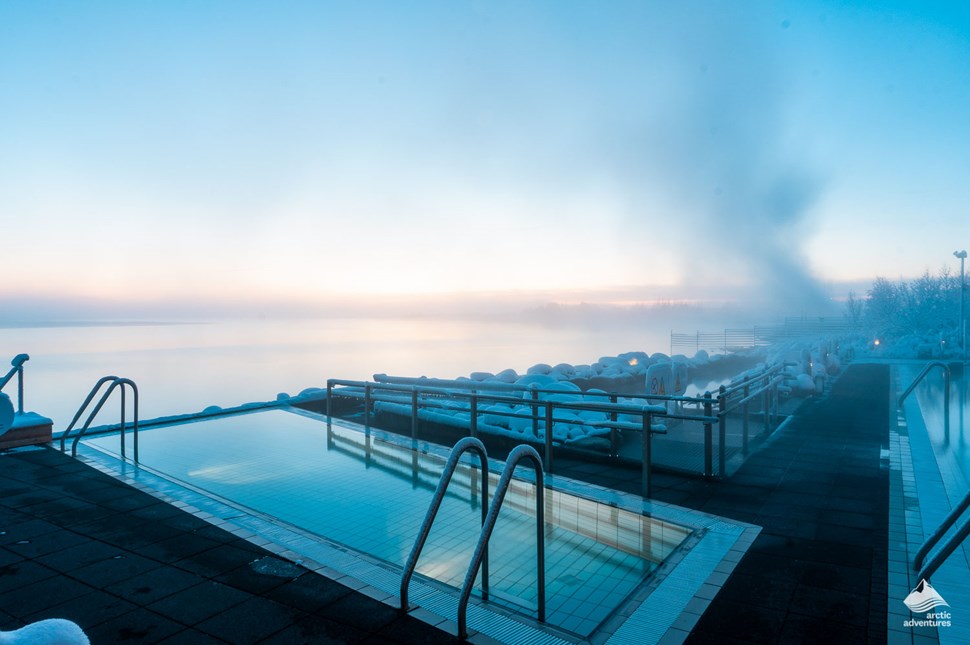 Or, you can drive through Norðlingaholt and take road 1 past Hveragerði and take a left turn onwards to Laugarvatn. The road to Laugarvatn is well marked with a yellow sign. The road is number 35 and will take you past Kerið until you make another turn to road nr. 37, which will take you directly to Laugarvatn Fontana Spa.  
The Rye Bread at Laugarvatn Fontana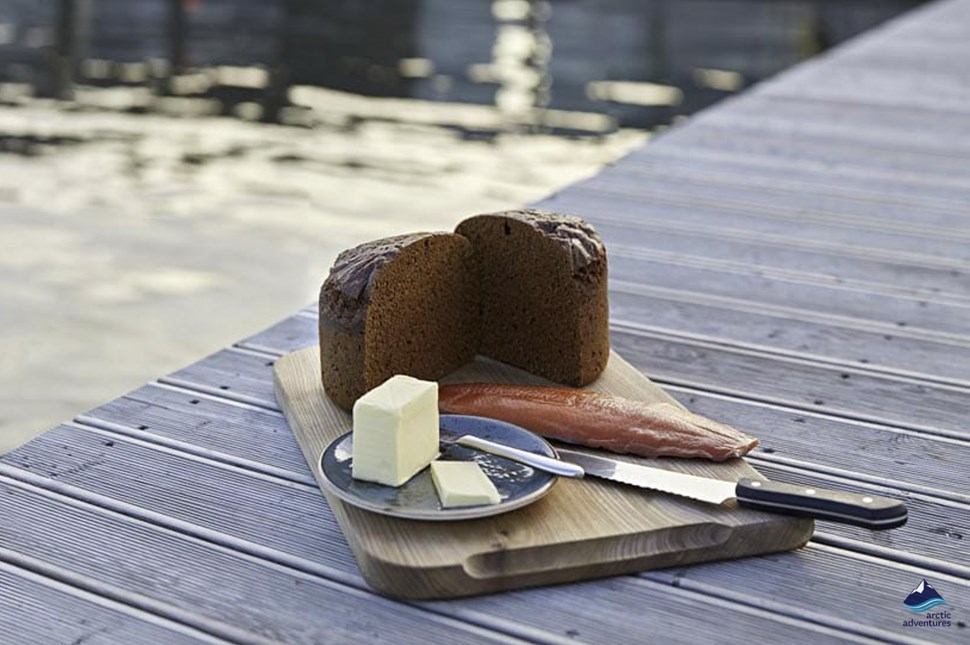 The people of the Laugarvatn Fontana Spa were quick to realize that there are more ways to utilize the green energy found than using them to create a spa experience. Along with the spa, they are now running a geothermal bakery!
A walk to the geothermal bakery is taken every day at 11:30 am and 2:30 pm and starts at the reception. During the walk, guests will get a true Icelandic experience of tasting rye bread with Icelandic butter baked in a pot dug into the hot black sand. It is truly something you will never forget, being served fresh hot bread straight from the ground where it was geothermally baked!
The price for adults is 1500 ISK and children under 12 go for free.
Good to know before visiting Laugarvatn Fontana Spa
There is a delicious 

restaurant

 

on site which offers a wide variety of food.

You need to do the 

geothermal rye bread walk

, every day at 11 am or 2:30 pm.

You will need to shower without your swimsuit, it's the local way of keeping all the pools clean.

You can

 

rent

 

a swimsuit, a towel or a bathrobe but you can save money by bringing your own.
Opening hours:
Summer: 10 am to 11 pm
Winter: 11 am to 10 pm
Laugarvatn Fontana Spa in Winter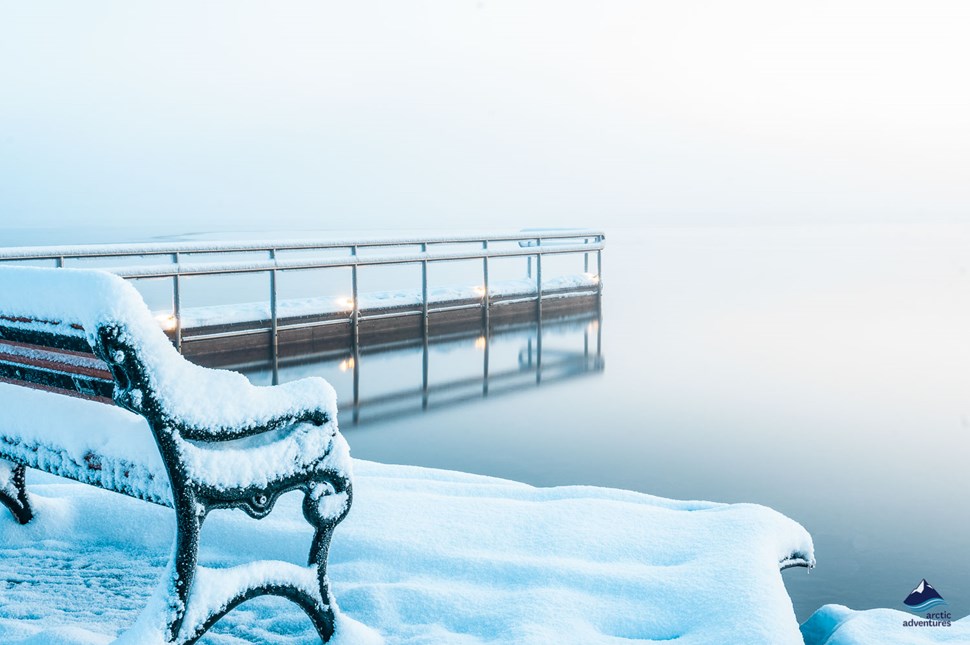 Laugarvatn Fontana Spa is a fascinating place to visit no matter the season. Similar to the Blue Lagoon, Mývatn Nature Baths or any famous geothermal bath sensation, visiting in winter can even just be a whole new world to discover.
The only thing you might want to keep in mind is that the road leading to the Spa might be iced so remember to check road.is before departing and the paths around the pools might get slippery, so walk around with care. But that being said, there is nothing stopping you from enjoying a soak in the pools or a steam bath – go all in Viking mode!
Accommodation and Hotels Near Laugarvatn Fontana Spa
Hotels
Guesthouses and B&B
Golden Circle Apartments

Hlíð Guesthouse
Hostels
Cabins and Cottages
Camping near Laugarvatn Fontana Spa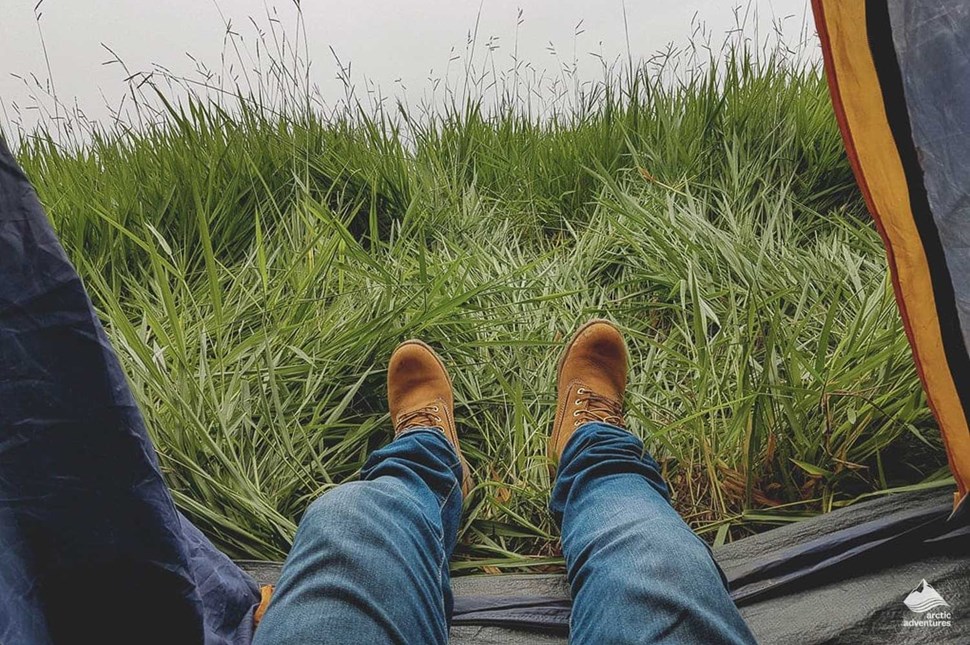 There is a lovely camping site located at Laugarvatn with fantastic facilities. The camping site is open from 22nd of May to the 15th of September.
Services on site:
WC

Showers

Hot and Coldwater

Electricity

Playground for kids

Soccer Field

Pool Nearby

Walking Paths
a Golf Course
Waste Disposal for Mobile Homes
Interesting Places near Laugarvatn Fontana Spa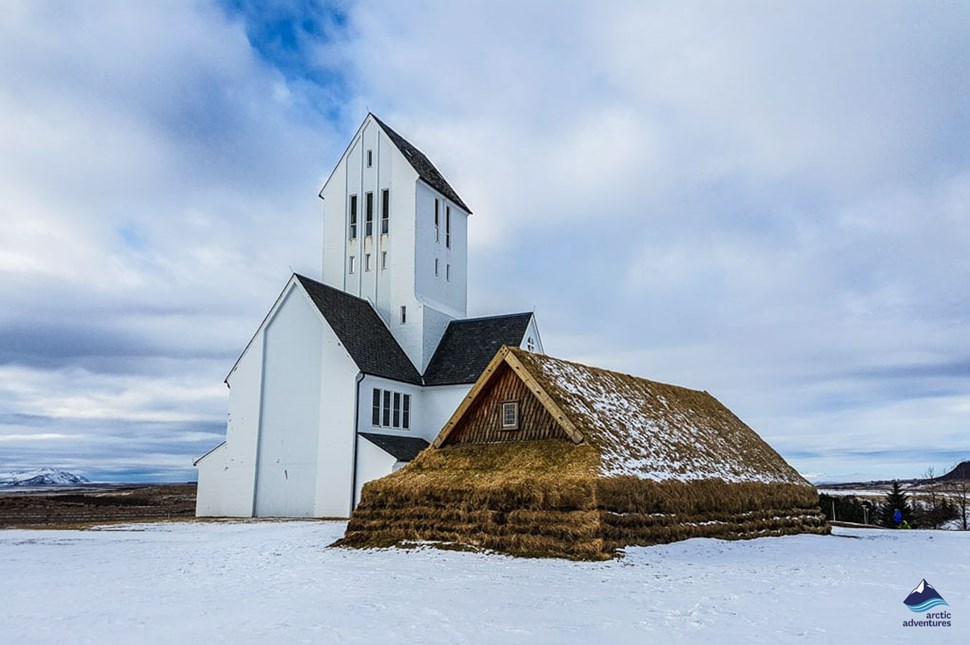 Lake Laugarvatn

Reykholt

Flúðir

Skálholt Church

Sólheimar Eco Village

Faxi Waterfall

Efsti-Dalur 2 Dairy Farm