Safe and Fun Guided Glacier Hiking Tours
A short but stunning glacier hike on Sólheimajökull, the whole experience is only about 3 hours once you are there. Still, perfectly enough time to see the beauty of the glacier.
This tour is a fabulous combination of the South Coast, volcanic views and the famous Seljalandsfoss and Skógafoss waterfall with an added Glacier Experience walking tour. The perfect day on the South Coast!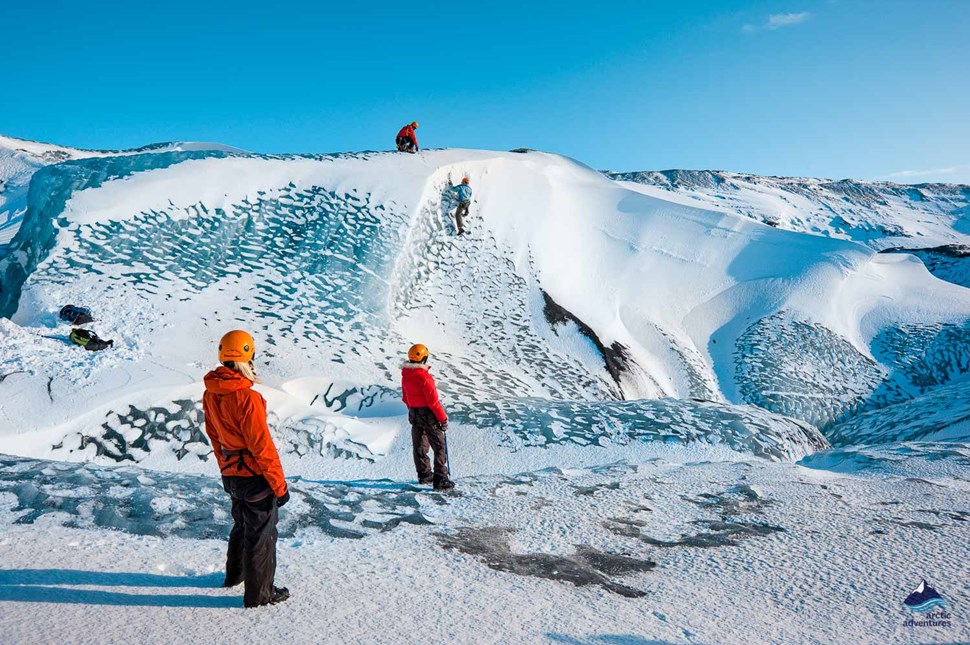 Blue Ice

 

– Meet on Location or from Reykjavik
One of our most popular tours of all time. Glacier hiking and ice climbing on the crystal blue Sólheimajökull. This is one for those looking to adventure – and get a good story (or an impressive photo ) to share back home!
With the retreating of the glacier came a glacier lagoon and yet another chance to go kayaking around icebergs. A fabulous 2.5-hour excursion to take. Only available as a meet on location tour.
Other glacier options to visit in Iceland
Besides Solheimajokull, other popular glaciers to visit are Vatnajökull, Langjökull, and Snæfellsjökull. Vatnajökull, covering the ground of 8100 sq m, is Europe's biggest glacier, with numerous smaller glacier tongues to explore. Vatnajokull covers an astonishing 8 percent of the total country's area. The most popular ways to explore this magnificent glacier are by glacier hiking and ice caving.
Langjökull is Iceland's second-largest glacier located in the Western Highlands. The glacier isn't that wide, but it is very long. Hence its name translates to "long glacier." Langjokull is perfect for various adventure activities, such as snowmobiling, Super Jeep rides, and visiting mesmerizing ice caves!
Snæfellsjökull is a famous stratovolcano located on the Snaefellsnes Peninsula, West Iceland. This glacier-capped volcano became world-famous when author Jules Verne featured it in his novel "Journey to the Center of the Earth." Since then, the picturesque volcano has been featured in a number of movies and TV series. Explore Snaefellsjokull by glacier hiking or combine it with Northern Lights watching or sightseeing.
How to dress when hiking Sólheimajökull Glacier?
A glacier rightly sounds like a chilly place to hang out. Those doing a glacier walking and a glacier climbing tour will need to keep in mind that you get warm when you move. Dress in layers so you can easily take off and your waterproofs, a coat or a sweater.
1st layer

 should be wool or thermal underwear and is meant to keep you isolated.

2nd layer

is 

a sweater, fleece or similar material and is meant to keep you warm

3rd layer

 

should always be wind- and/or waterproof clothing and is meant to keep you dry.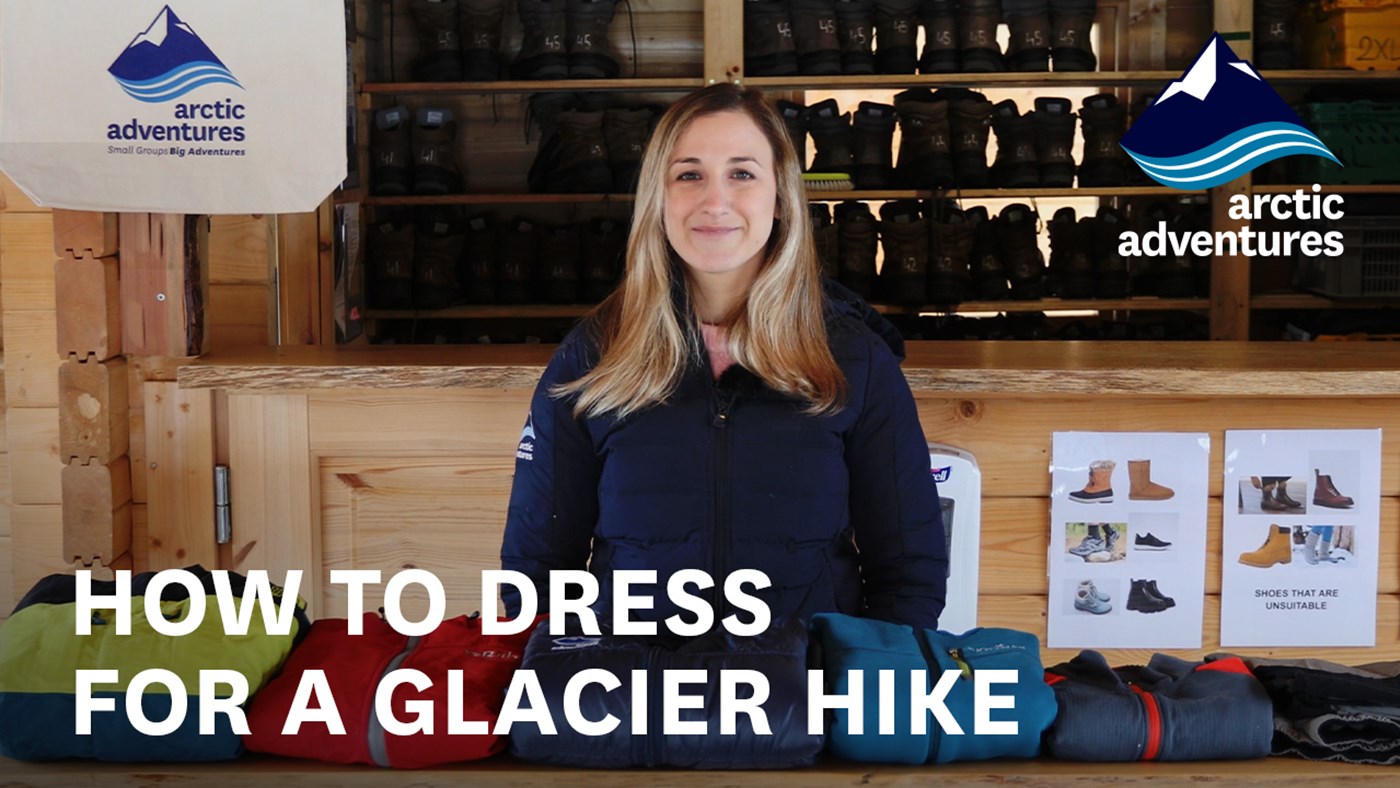 The shoes you choose to wear need to have a sturdy and thick sole so you will not feel the crampons provided on the tour through the sole. Trust us, that isn't comfortable!
The add-ons, what is left to wear are finger gloves, a hat or a buff and preferably warm socks with some ventilation.
Best places to eat close to the attraction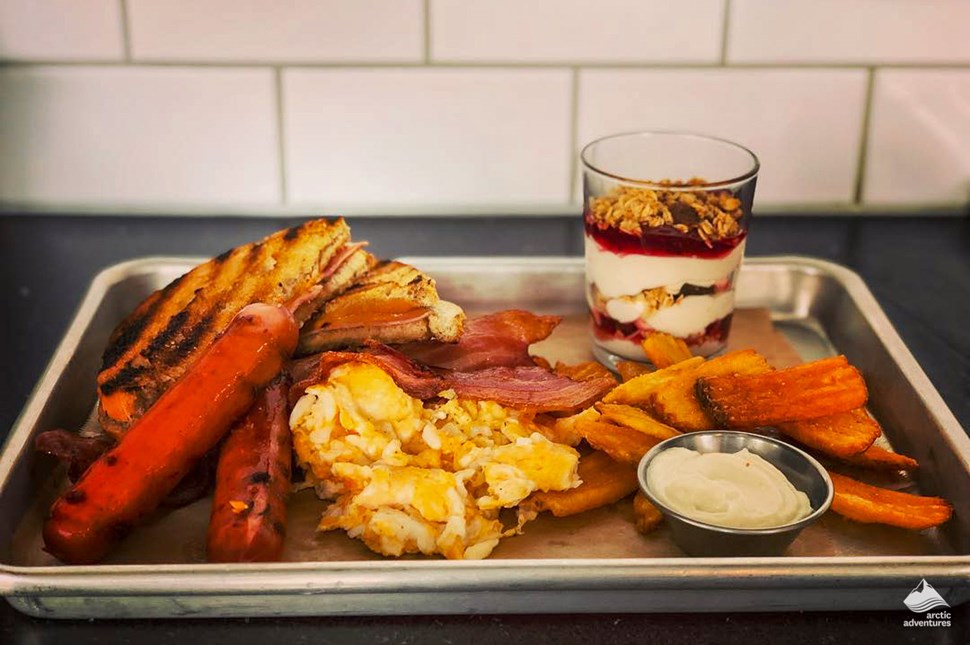 You have the options at Vík the nearest town to Sólheimajökull Glacier:
The Black Beach Restaurant 

– Café, Vegan and Gluten free options.

Suður Vík

 

– European food, Vegan-friendly.

Ströndin Bistro Bar

 

– Bar, International and Gluten free options.

Halldórskaffi

 

– American, Pizza, Icelandic, Vegan-friendly, Gluten-free options.

Smiðjan Bruggshús

 

– Brewery & Grill.

The Soup Company

 – Healthy options, Vegan-friendly.

Berg

 

– Fancy option, European food, Vegetarian and Glutenfree options.

Víkurskáli

 

– Gas station Grill BBQ.

Lava Café 

– Sandwiches and Comfort food.

Ice Cave Restaurant

 – Burgers, Soup, Stew, Vegetarian options.

Drangar Restaurant at Hotel Kría

 – European and great architecture.
What are the hotel and accomodation options nearby?
There are plenty of hotel and accommodation options to choose from nearby. We've selected a few most worth looking at: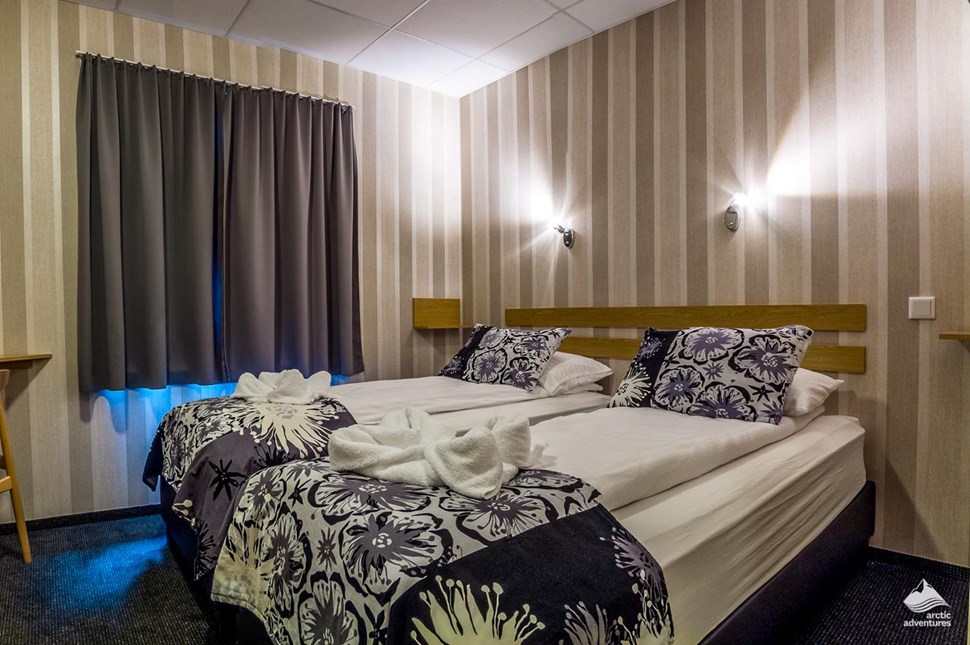 Hotels
Hotel Skogar

Hotel Edda Skogar

Hotel Skógafoss
Hostels
Hostel Skógar

Skógar HI Hostel
Guesthouse, B&B and Farmstays
What are the options to camp nearby?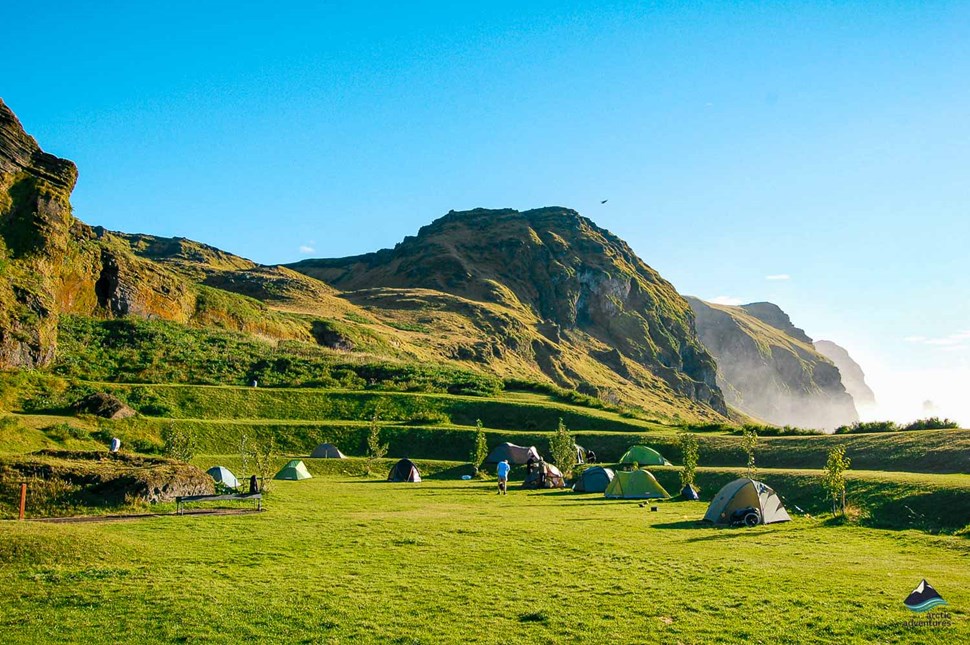 Skógar Campsite
Facilities include toilets, electricity, waste disposal for mobile homes,
Open: All year round
Vík Campsite
Facilities include toilets, showers, WIFI, running hot and cold water, dining facilities, washers, dryers, and electricity.
Open: 15th of May to 31st of October
Please note that wild camping is forbidden along the entire South Coast. Campers of all types are obliged to use designated campsites.
What are other interesting places nearby?
Combine a visit to Solheimajokull with other famous attractions. These are the main places of interest near Solheimajokull: