In early August Selfoss holds the 'Sumar á Selfossi' festival, (Summer in Selfoss), which is popular with locals and tourists alike. The festival features musical performers, a party, and an evening bonfire and fireworks.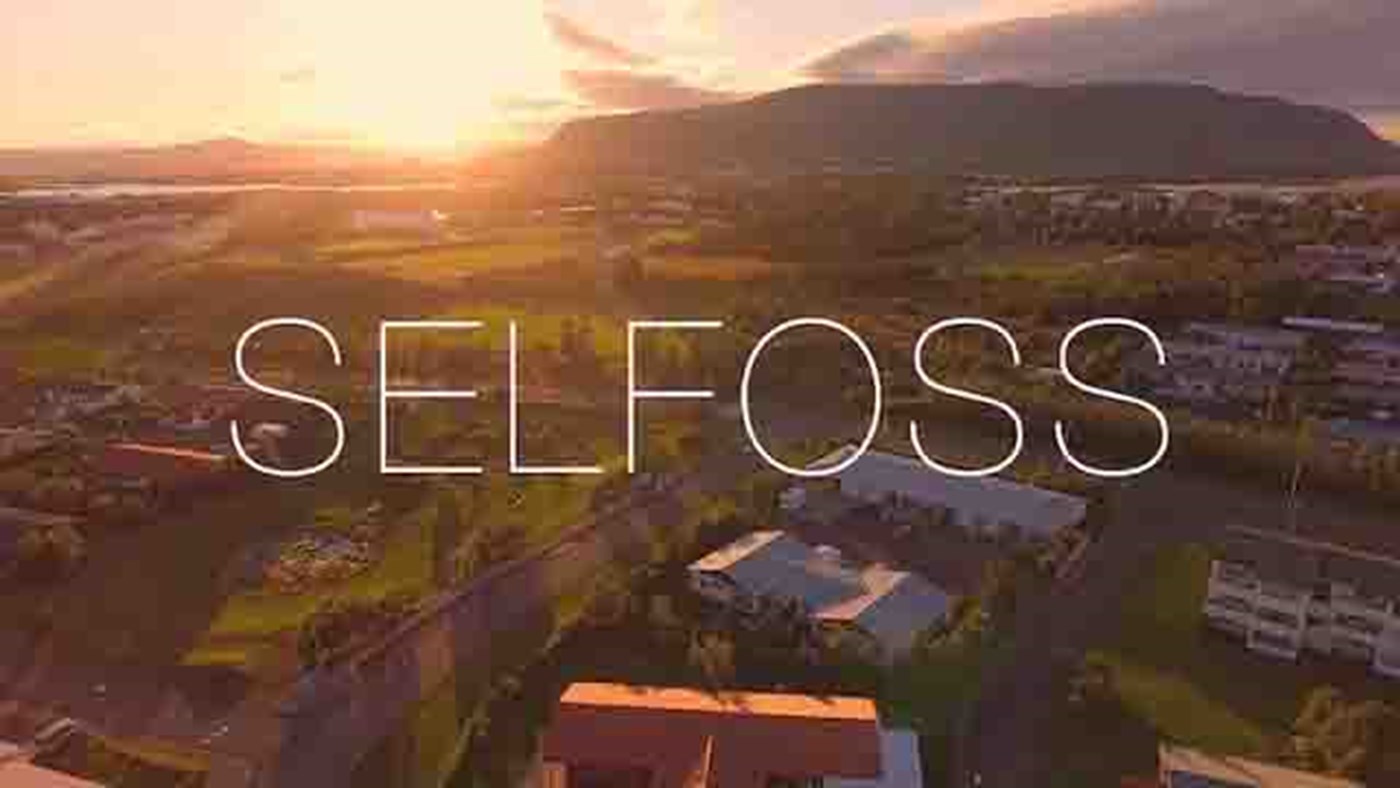 Restaurants and cafés make up the heart of town, along with various kind of shops. It also has an outdoor swimming pool with a sauna and hot tubs. A new town center was decided in 2018, with reconstructions of historical buildings from across the country being planned.
The History of Selfoss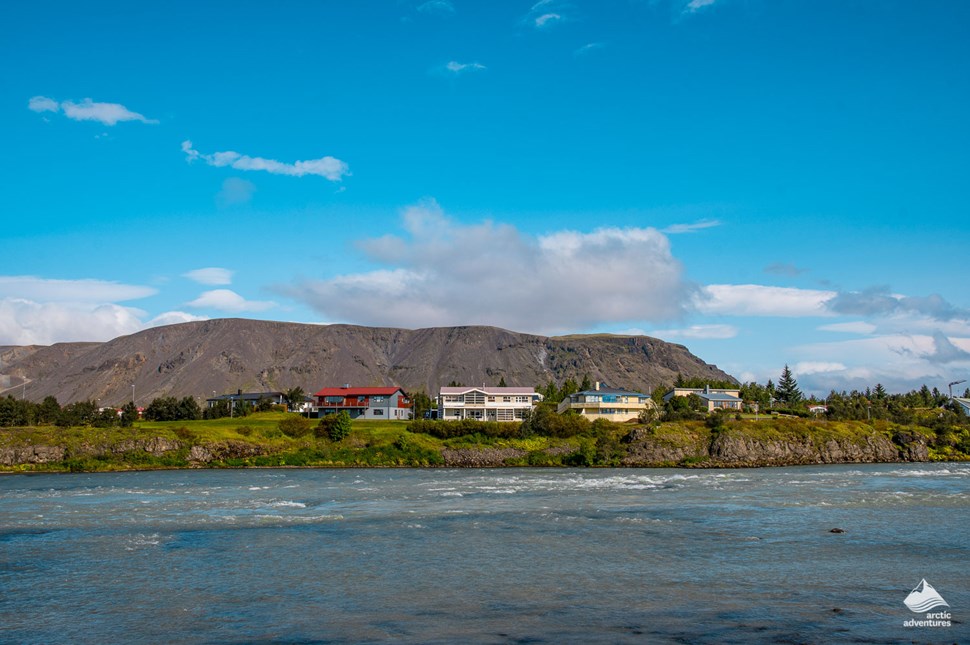 Selfoss first attracted attention in 1891, when the first suspension bridge was built over the river Ölfusá, connecting the agricultural south to the capital city. This was a breakthrough in Iceland's infrastructure, marking the beginning of the town as a successful service center of trade and industry.
At the beginning of the 20th Century, the town was very small with just around 40 inhabitants. Over the next few decades, the population grew as a result of increased trade. In 1931 the Mjólkurbú Flóamanna dairy farm and general store Kaupfélag Árnesinga were both established. For several decades these two companies were the main employers in the area.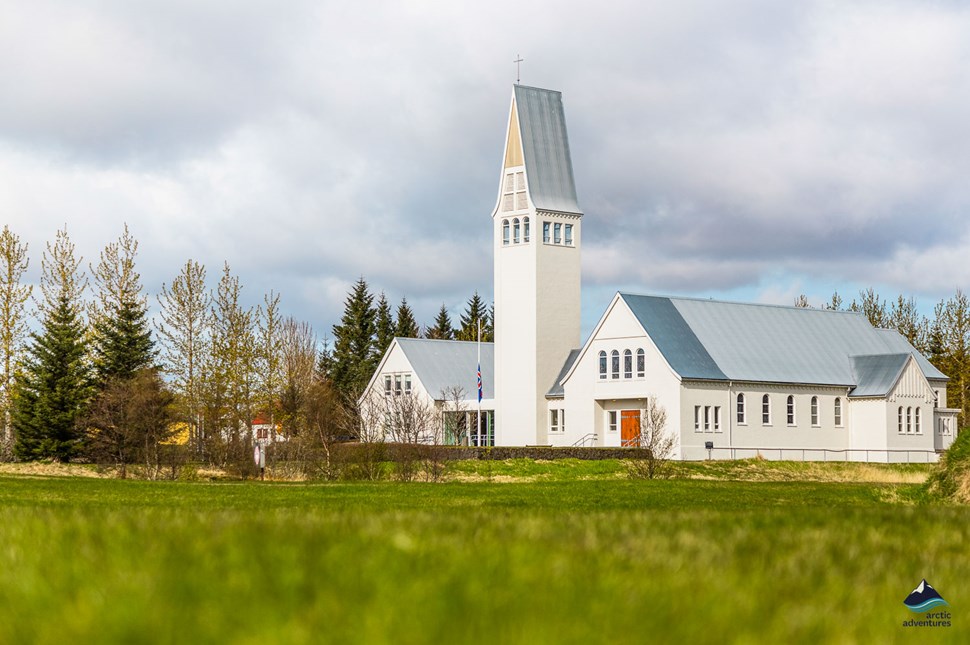 Records of the lands pre-date Selfoss as a town,  dating back to Ingólfur Arnarson; the first man to permanently move to Iceland, as it was said he spent the winter of 873 AD to 874 AD under the mountain Ingólfsfjall, which overlooks present day Selfoss.
The name 'Selfoss' is misleading, as 'Foss' is Icelandic for 'fall' – as in a waterfall. The town may be home to the River Ölfusá, but it is very flat. Don't be one of the many, many tourists who come to the town looking for a waterfall! Selfoss (town) is not to be confused with the Selfoss waterfall, in north Iceland, as they are not in the same area!
Where is Sellfoss?
The town is located in Southern Iceland, along with the River Ölfusá and near Ingólfsfjall mountain. It's close to the sea, about 11 km (7 miles) inland from the southwestern coast of Iceland and not far from the capital, 50 km (31 miles) from Reykjavík.
Selfoss offers the balance of both city and country living. The town is easy to find, as the ring road nr 1 runs through Selfoss, between Hveragerði and Hella. From Austurvegur road, the center of the town, almost everything is within walking distance.
GPS coordinates of Selfoss: 63.9335° N, 21.0014° W
How to get to Selfoss
Selfoss is extremely accessible as Ring Road nr 1 goes right through the town!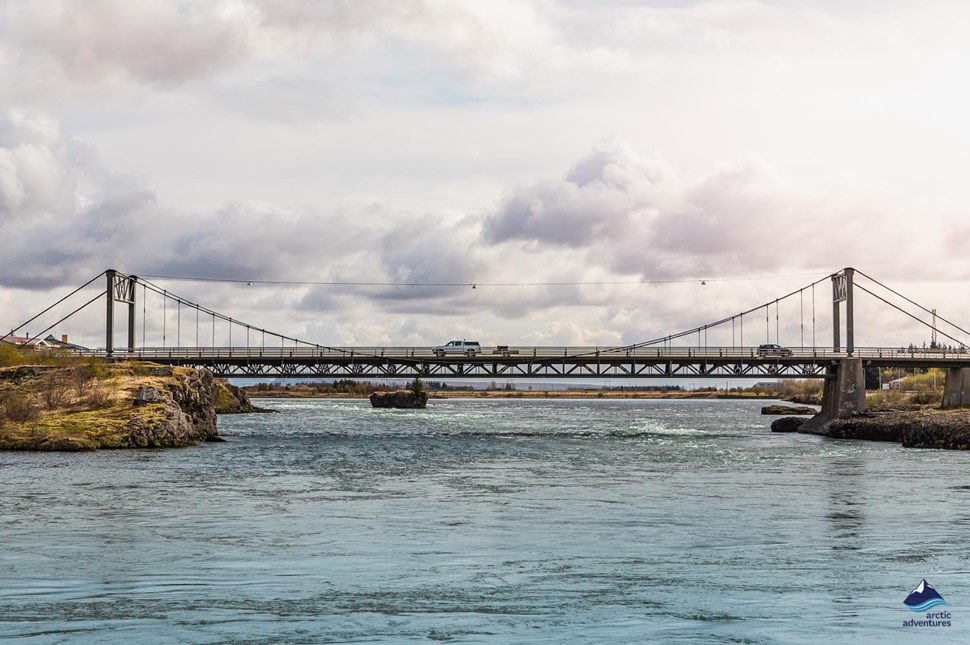 Reykjavík bus system, Strætó, runs buses to Selfoss via route number 51, departing from Mjódd interchange station in Reykjavík, costing 1,840 ISK.
Accommodation and Hotels at Selfoss
Selfoss is the ideal place to stay and base to leave from, as it is nearby the most popular tourist attractions in South Iceland like the Golden Circle route. There are lots of different accommodation styles to choose from.
Hotels
Fosshotel Hekla

ION Adventure Hotel

Hotel Borealis

Hotel Gullfoss
Guesthouse
Guesthouse Sólheimar

Bella Apartments & Rooms

Menam Guesthouse

Ljósafossskóli
Camping
Selfoss in Winter
Selfoss in Winter is beautiful but you might have a more difficult time reaching the town if you are traveling from afar. If you are driving Reykjavik to Selfoss you need to drive across the Helliheiði heath and it can be closed during bad weather days. Make sure to check the forecast and road conditions before traveling to Selfoss in Winter.
Jólatorg or the Christmas Square is another thing worth visiting if you are exploring Selfoss in December, it is basically a bazaar with some nice food, hot cocoa and wonderful handmade Christmas decorations. The bazaar has been a tradition since 2010 and the townsfolk love it!
The River Ölfusá
Sogið and Hvítá are two rivers 6 km (4 mi) north of Selfoss, and where they have combined they form Ölfusá. Ölfusá River is Iceland's largest river in terms of volume, with the average flow of 423 m³/sec. In Ölfusá it is 25 m wide and 9 m deep and flowing down to the coast, where Ölfusá eventually runs off into the Atlantic ocean.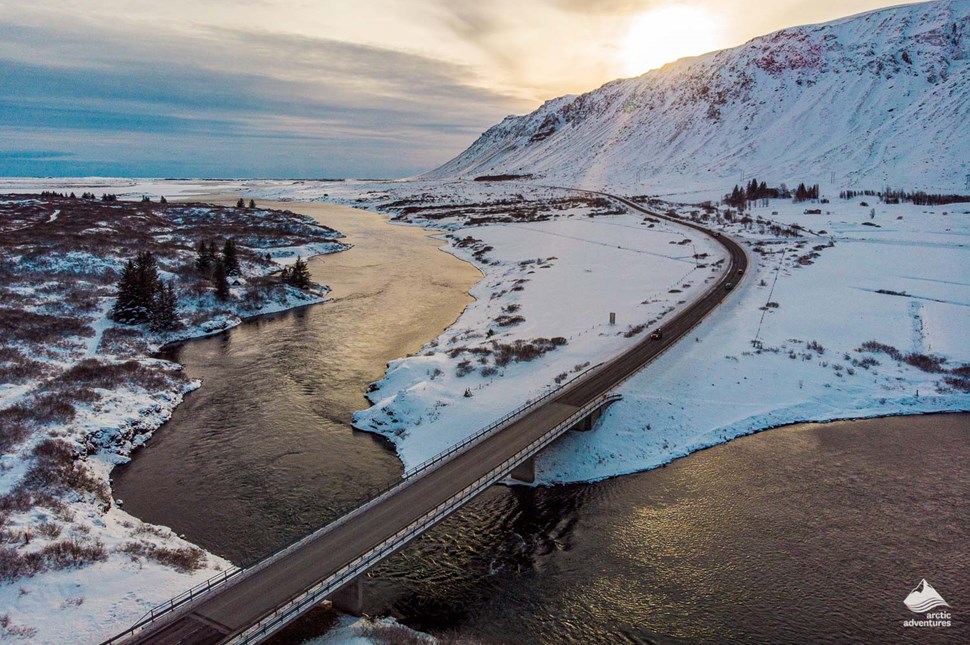 The river is relatively short, at about 25 km (14 miles) long but runs through incredibly scenic locations, perfect for taking hikes in, such as Hellisskógur. Take a stroll along Ölfusá and grab a hotdog on your way around!
GPS POINTS: N63° 56′ 21.295″ W21° 0′ 17.639″
Interesting Places Near Selfoss
Sólheimar Eco-Village
Skálholt
Reykholt
Lake Laugarvatn