Blesi Geysir is one of the most prominent hot springs in the Haukadalur geothermal area. Although it doesn't erupt on a regular basis or with a regular schedule, it is one of the best-looking geysers you will ever see in Iceland.
Where Is Blesi Located?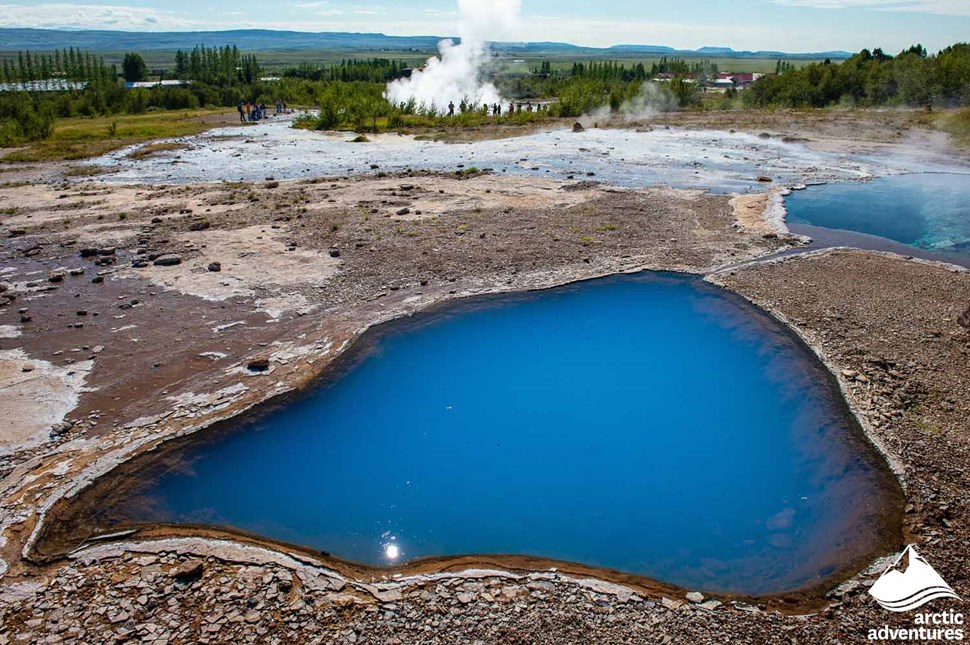 Blesi Geysir is located in the southwest of Iceland, in Haukadalur valley, along the famous Golden Circle route. If you already about the famous Great Geysir and Strokkur, Blesi hot springs are located above them. One of the two main hot springs located on the north side is a turquoise pool with a temperature of 40°C. As for the Souther Blesi hot spring, it's clear and has no color.
How to Get to Blesi?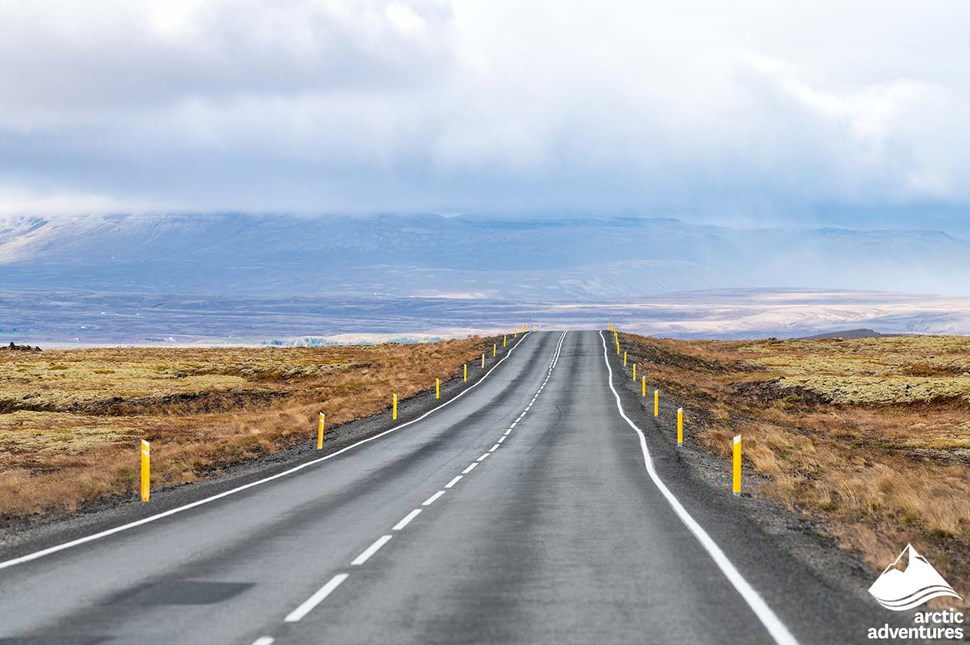 Blesi is one of the most beautiful hot springs you'll visit in the Geysir geothermal area of Iceland. This famous geyser is located 100 kilometers away from Reykjavík. If you have opted for a self-driving tour, you can opt to take one of the two routes to get to this Geysir hot spring area. The most traveled route is through Mosfellsdalur, past Thingvellir National Park, along road number 36. From there, switch to road 365 and then to road 37 until you get to the destination. If you would like to take on a less explored and more scenic route, start with road 1 passing through Hveragerði, just before the town of Selfoss, and take a turn towards Lake Laugarvatn. Continue to head down this road until you pass Kerið volcanic crater and Faxi waterfall. Then move to road 35 until you get to the Geysir area and spot the hot springs.
Interesting Facts About Blesi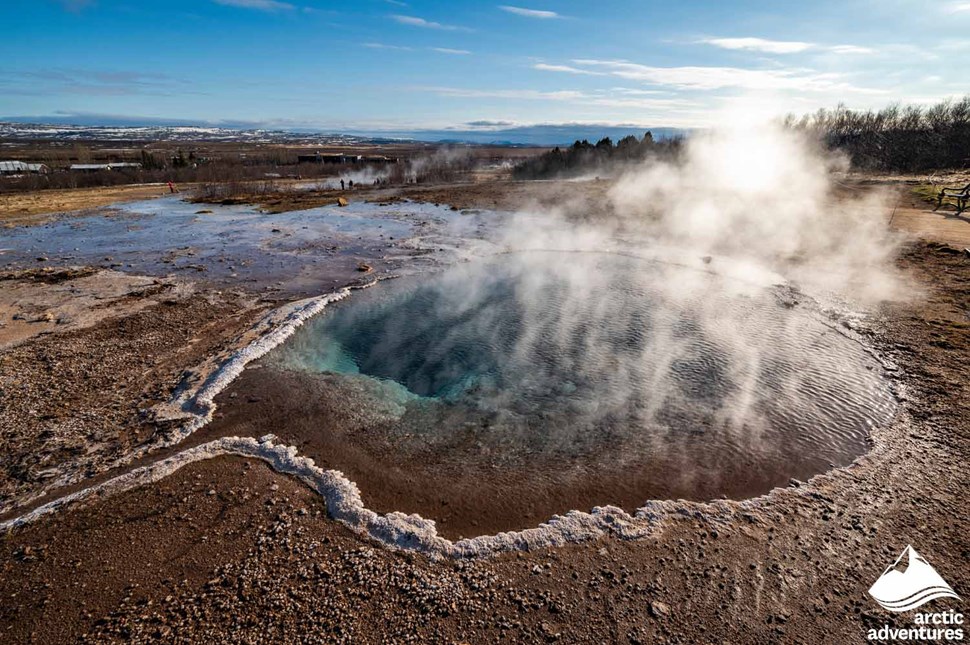 The actual existence of Blesi Geysir is out of two different hot springs that are connected to each other.

Now dormant geyser, Blesi was once bubbling and boiling one.

The water in the Northern part of the pool is at 40°C, although not permitted, you can swim in it without being boiled alive.

But, the clear and colourless southern pool is the origination point of boiling water.

Once an active geyser erupting frequently, Blesi now has no regular schedule.
Interesting Places Near Blesi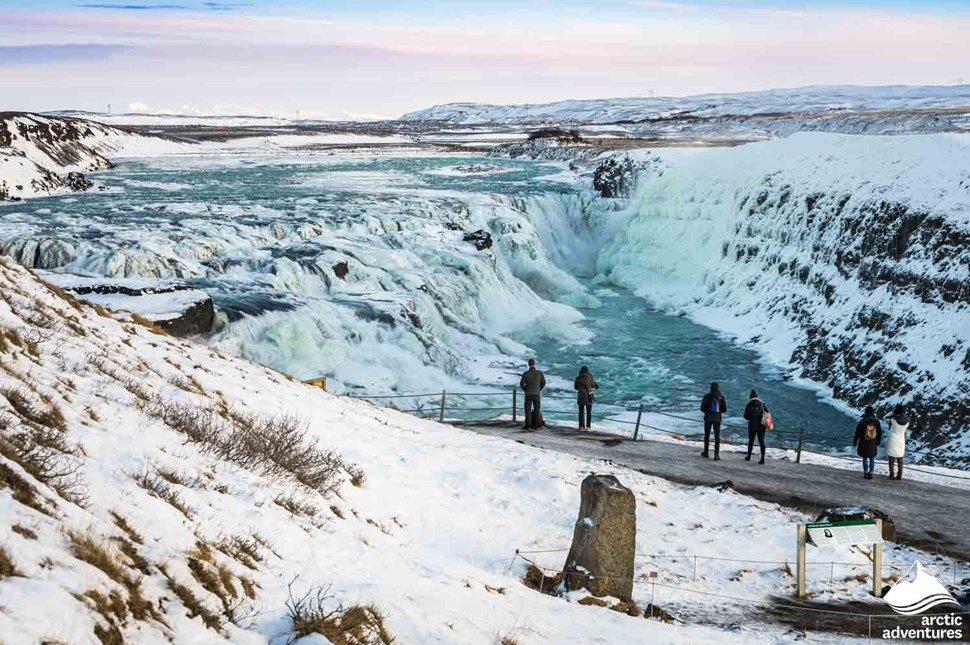 The Great Geyser and Strokkur are located within the same geothermal area. Strokkur is an active geyser and you'll be able to see it erupt as well. On the east of these geysers, about ten minutes away, you'll get to the beautiful Gullfoss Falls. Since this is along the Golden Circle route, you'll also love the trails nearby. These trails will lead you through waterfalls, nature walks, and even some historical places. Thingvellir National park, Haifoss falls, Öxarárfoss are all some of the attractions to enjoy near Blesi.