Fun Facts about Deildartunguhver
Krauma Geothermal Baths take its water straight from the Deildartunguhver but is cooled down before guests bathe in it.
A special type of fern often called the 'hard fern' or the 'deer fern' grows at Deildartunguhver which is the only place in Iceland where it has been found.
Deildartunguhver is the highest flow hot spring in Europe.
Finding the hot spring is easy you follow route 1 and then route 50 and you are there.
If you have stayed somewhere in a 65-kilometer radius of Deildartunguhver chances are you showered in its water.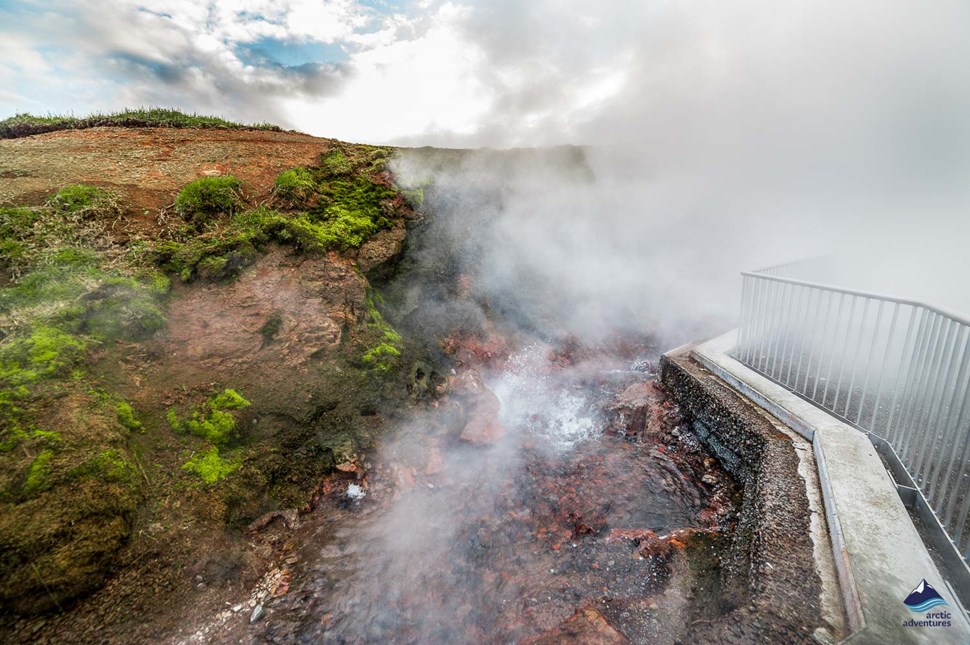 Where is Deildartunguhver located?
Deildartunguhver is located in Reykholtsdalur (Smokey Hill Valley). Reykholtsdalur belongs to the beautiful and fertile Borgarfjörður, located only about an hour away from Reykjavík.
GPS coordinates of Deildartunguhver: 64.6636° N, 21.4106° W
How to get to Deildartunguhver?
Deildartunguhver is best visited with on a self-drive tour or on a guided tour where you will have a knowledgeable guide to tell you all about it. F
inding the hot spring shouldn't be too difficult as it is situated right off road 50 which takes you around the beautiful Borgarfjörður area.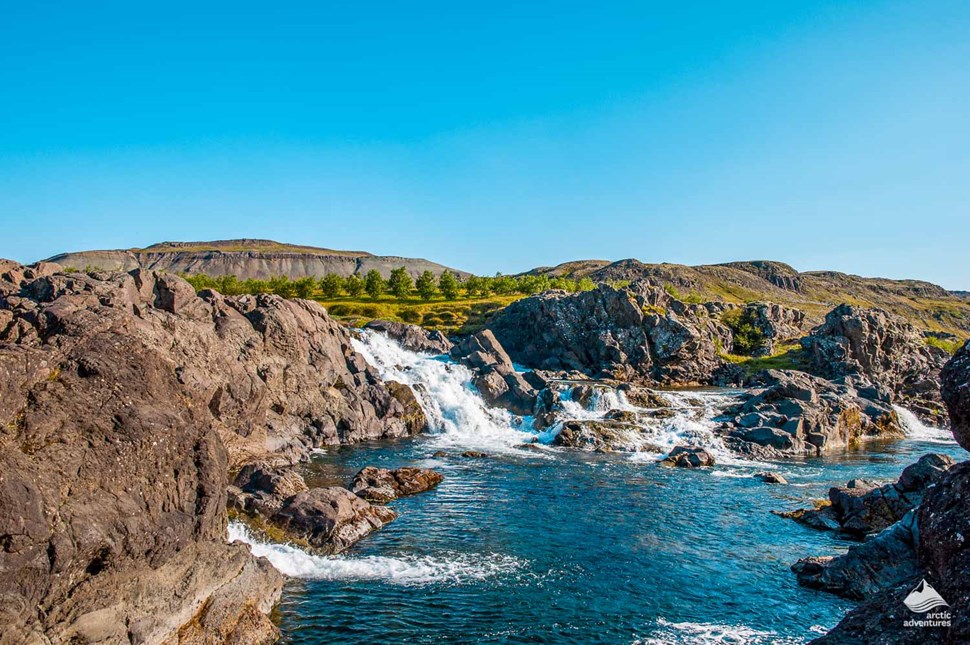 Driving from Reykjavík to Deildartunguhver will take you north, out from Reykjavík, past the towering Mt. Esja and through the under-sea tunnel of Hvalfjörður. As you are about to pass the bridge to Borgarnes you make a right turn into the valley of Borgarfjörður.
Stay on road 50 until you see the sign for Deildartunguhver and Krauma. The trip as a whole should take about 1,5 hours, but the trail is 104 kilometers (64.6 miles) long.
What to do at Deildartunguhver?
Visit the hot spring! – read about the hot spring on the signs on site or simply let your guide tell you all about this captivating sight. This is one of the best places to really experience the true natural forces that lair in Iceland's grounds.
Buy some fruits and vegetables at the geothermally grown greenhouse! – there is something truly unique about tasting some organic geothermally grown greens!
Bathe in Krauma Geothermal baths

 – a memorable way to try out the hot spring bathing style.

Take in the history at Reykholt

 

– Reykholt was home to one of Iceland's most remarkable historians, Snorri Sturluson. You can visit his home and learn all about him.

Visit the nearby waterfalls Hraunfossar and Barnafoss

 – time and again these brother falls are named some of the most beautiful waterfalls in Iceland. You simply can't miss out!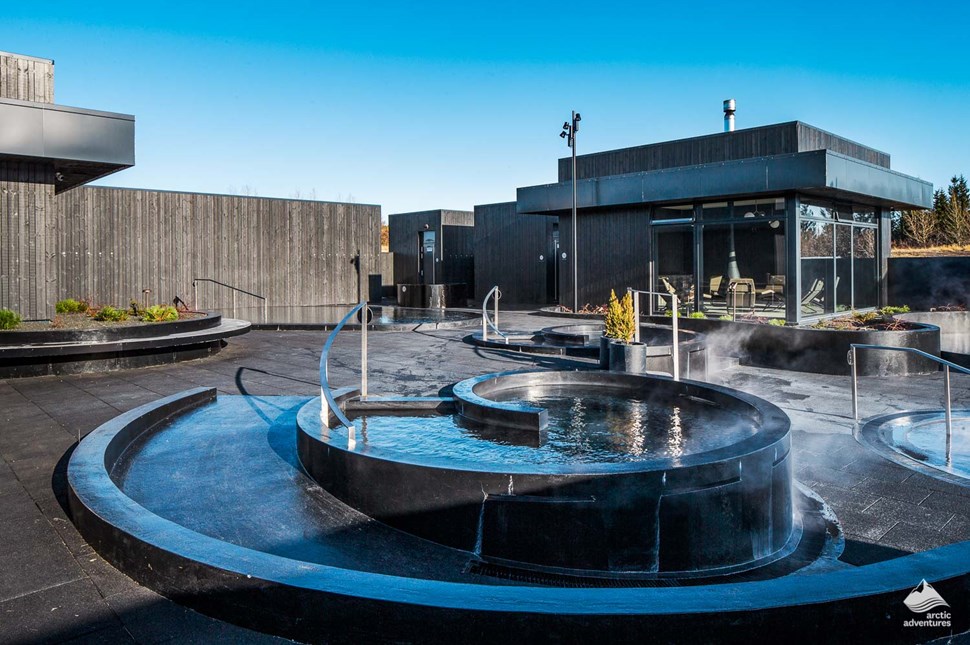 Where to eat near Deildartunguhver?
Krauma Geothermal Baths Restaurant 

– 

 serves Icelandic cuisine from the freshest local farm-produced ingredients from the area. Has some excellent healthy options!

Hverinn Restaurant – friendly staff and a great menu with good variety. The burgers are exceptionally tasty!
Baulan

 

– comfort food par excellence!

Munaðarnes 

– offers so many delicious dishes; pasta, fish, cakes, sandwiches, great coffee. A fun play area for kids and a cozy outdoor seating option. Very family friendly!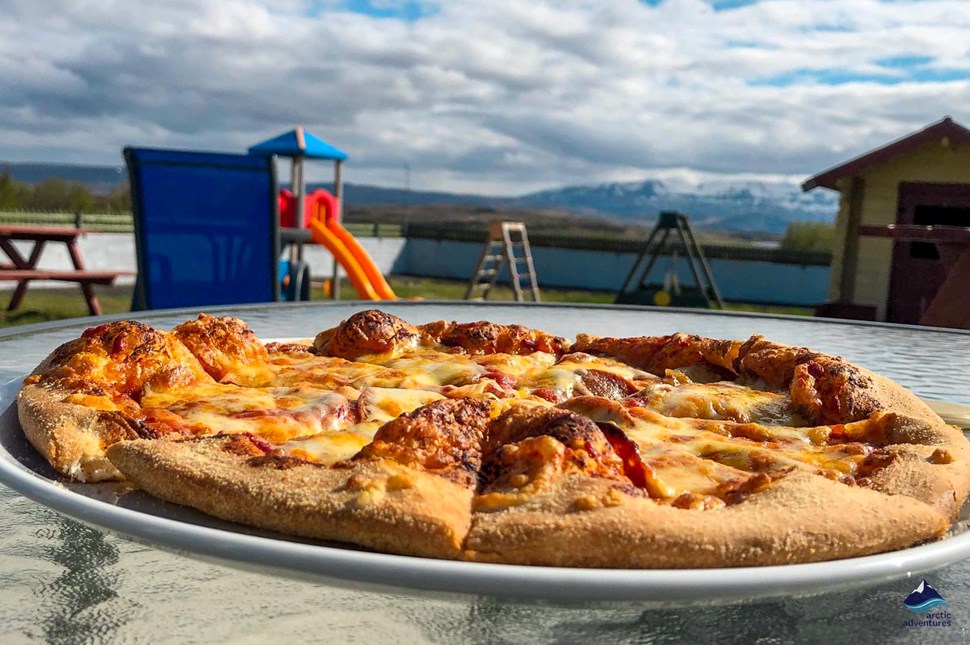 Where to stay near Deildartunguhver?
Hotels
Hotel Húsafell

Fosshotel Reykholt

Hotel Varmaland

Fosstún Country Hotel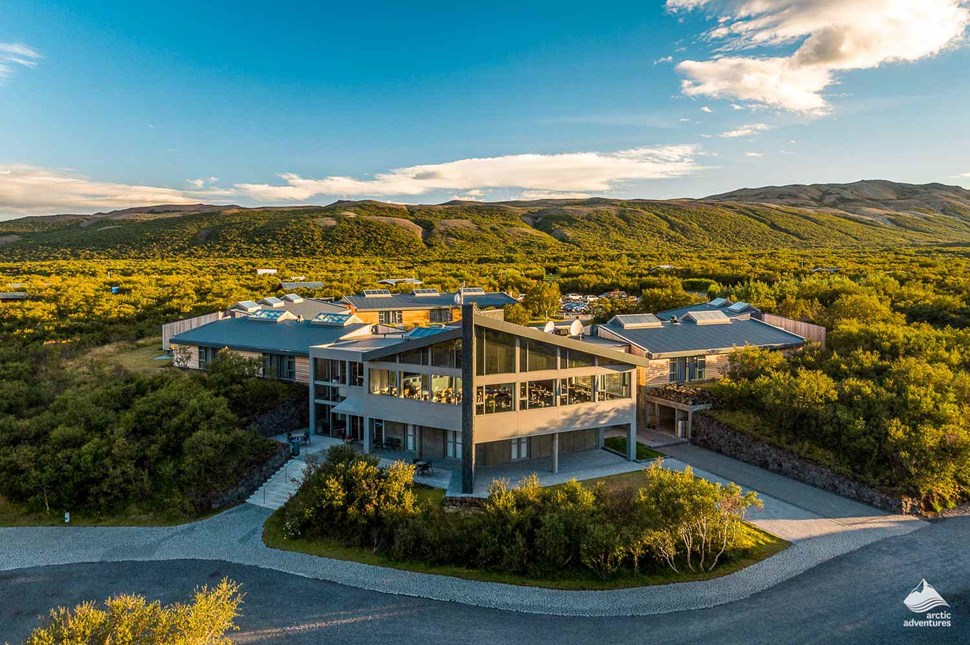 Guesthouses, B&Bs, Apartments and Farmstays
Hverinn – Sælureitur í sveitinni

Nes Guesthouse

Kópareykir Holiday Homes

Geirshlíð Guesthouse

Guesthouse Steindórsstaðir

Varmaland Villa

Fosstún Guesthouse
Camping near Deildartunguhver
Hverir, Kleppjarnsreykjum is the closest camping site to Deildartunguhver. The location is both relaxed and fertile and the camping ground itself surrounded by small shrubs.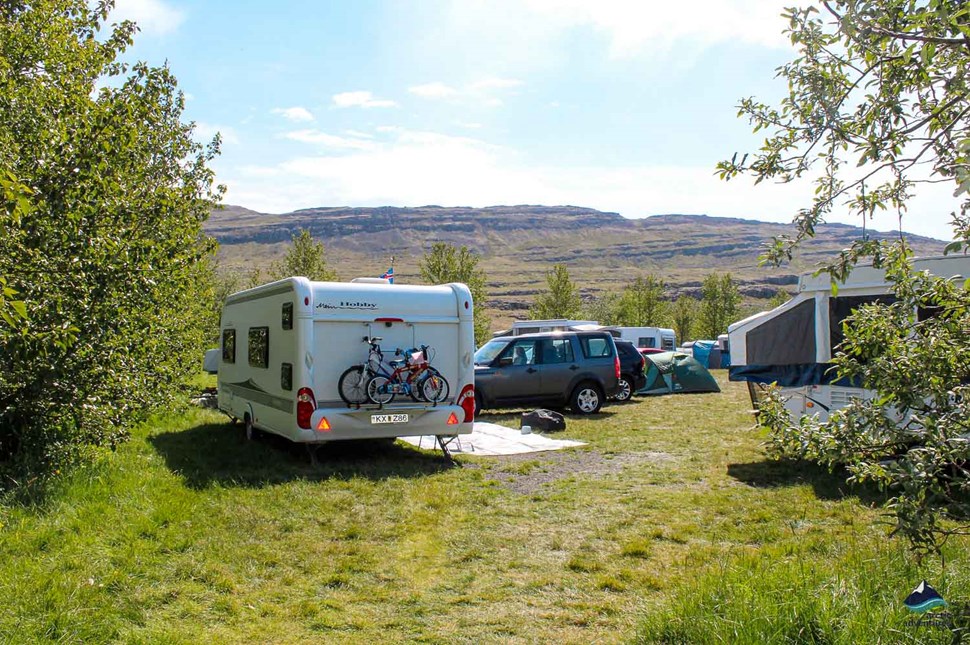 The facilities include running hot and cold water, jacuzzis, washing machines (500 ISK), tumble dryers (500 ISK), showers, toilets, electricity (1000 ISK), a swimming pool, hiking trails, a restaurant and a playground.
Price per adult per night is 1500 ISK.

Open from the 30th of March until the 30th of September.
Deildartunguhver in Winter
Deildartunguhver is a fantastic sight to visit in any season. In winter there is often frost and snow on the ground.
The smoke from the hot spring creates the most incredible contrast of hot and cold. The road is very rarely closed due to weather but just to be sure to check the road conditions.
Interesting Places near Deildartunguhver
Krauma Geothermal Baths

Kleppjárnsreykir village

Húsafell

Meet-on-location site for 

Into the Glacier Langjökull Ice Cave Experience

Reykholt Hot Springs

Snorrastofa

Surtshellir Cave

Háafell Goat Farm

Steðji Brewery

Hvanneyri

Harmarsvöllur Golf Course

Gerðuberg Basalt Columns