Hveragerði is a town and a municipality of about 2500 people at the southeastern corner of Iceland. Located only 45 minutes from the capital it is easy to reach almost any season and offers a wide variety of attractions enjoy and activities to join.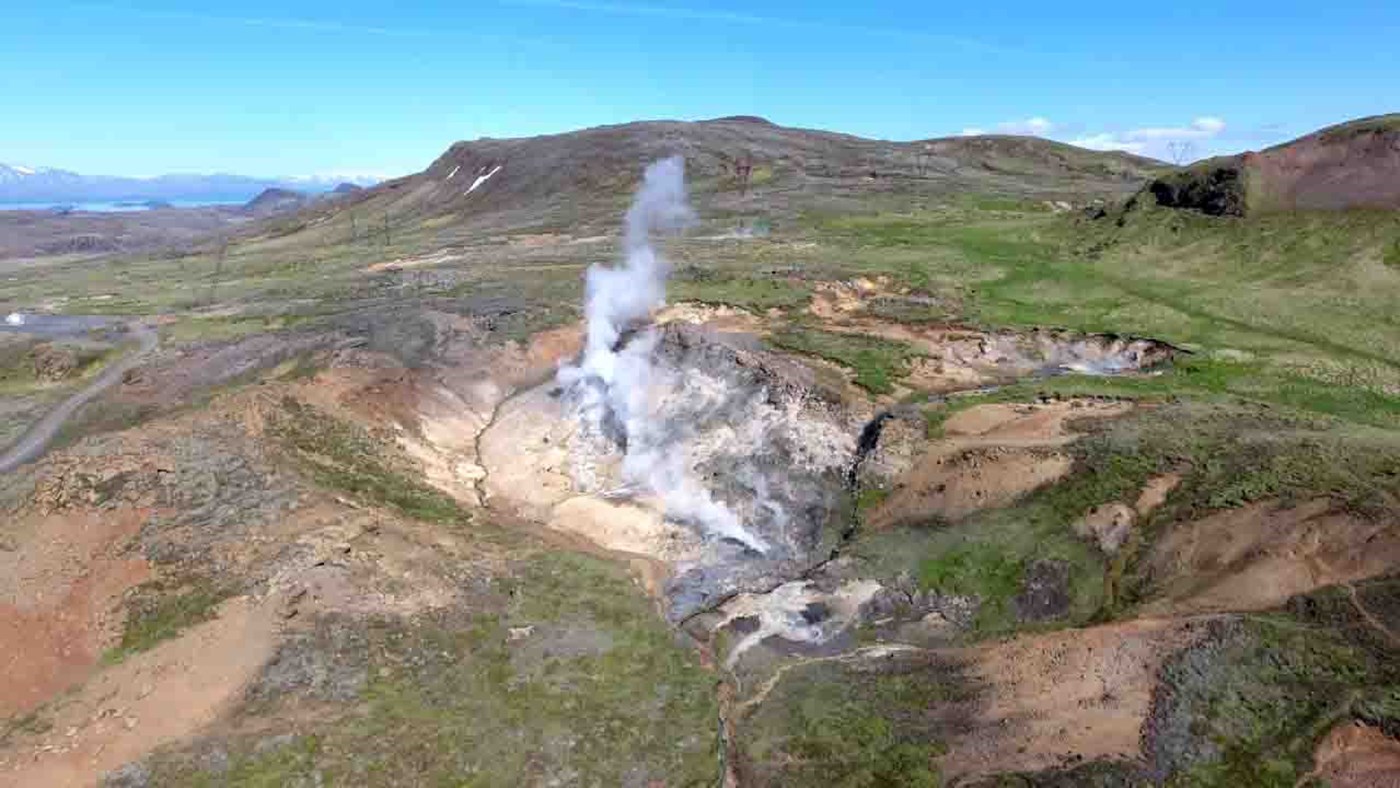 Hveragerði is often referred to as the town of flowers and geothermal activity and rightly so, pillars of steam are rising all around in the surrounding hills and the natural warmth makes it easy, affordable and sustainable to grow almost anything the heart might desire.
Hveragerði is a pearl that many miss when exploring the South Coast. When driving along the southern shores from Reykavík you are bound to drive past it but the Ring Road one leads you past it right at its border. If you are smart, you will make a stop at this fertile and geothermal active town!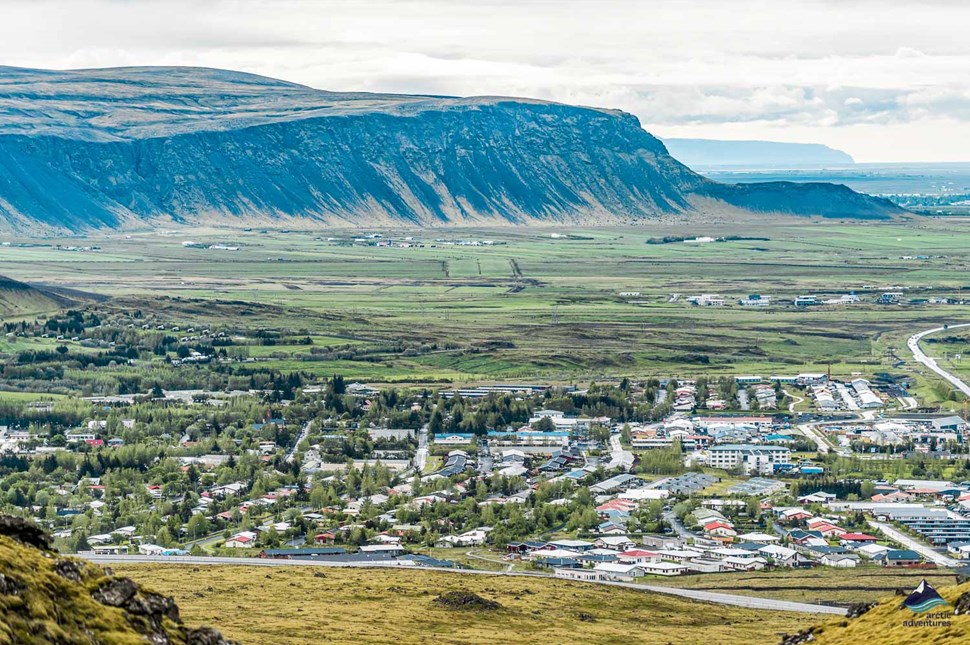 Hveragerði's Geology and Geothermal Park
The town of Hveragerði is situated in a highly geothermal area and many of the people living in the town even have hot springs in their backyards! Underneath the town, you can find hot water running which pops up to the surface in the hot springs that surround Hveragerdi.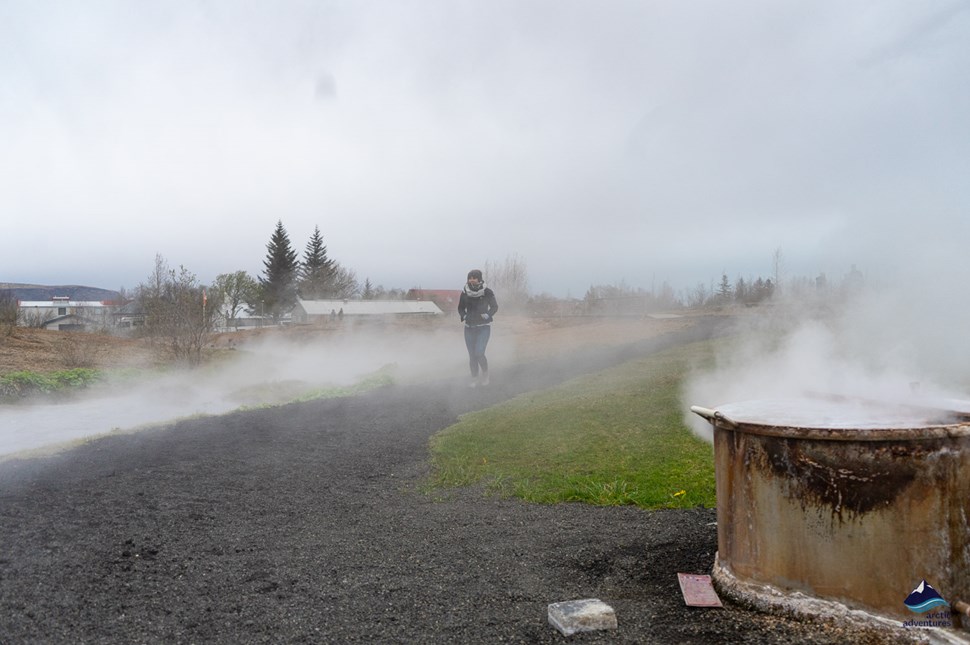 The positive aspect of having such immense natural boiling water is that allows greenhouses to flourish, creating cheap and sustainable energy all year round. This is how Hveragerði became known as the world's northernmost place where bananas could grow. On a trial basis, Hveragerði produced a considerable percentage of all the fruits and vegetables enjoyed in Iceland.
The hot water also gives flowers and herbs a good chance to grow and has earned Hveragerði the stamp as the "Flower Town of Iceland." Its botanical gardens are well worth checking out! Another great thing about Hveragerði's geothermal activity is the way it made people bake and cook.
Bury a banana bread and let the earth take care of the baking or even boil an egg at a record time. This unique factor provides the restaurants with the tools to entertain their guests with the most amazingly cooked meals and treats. Loved both by locals and tourists!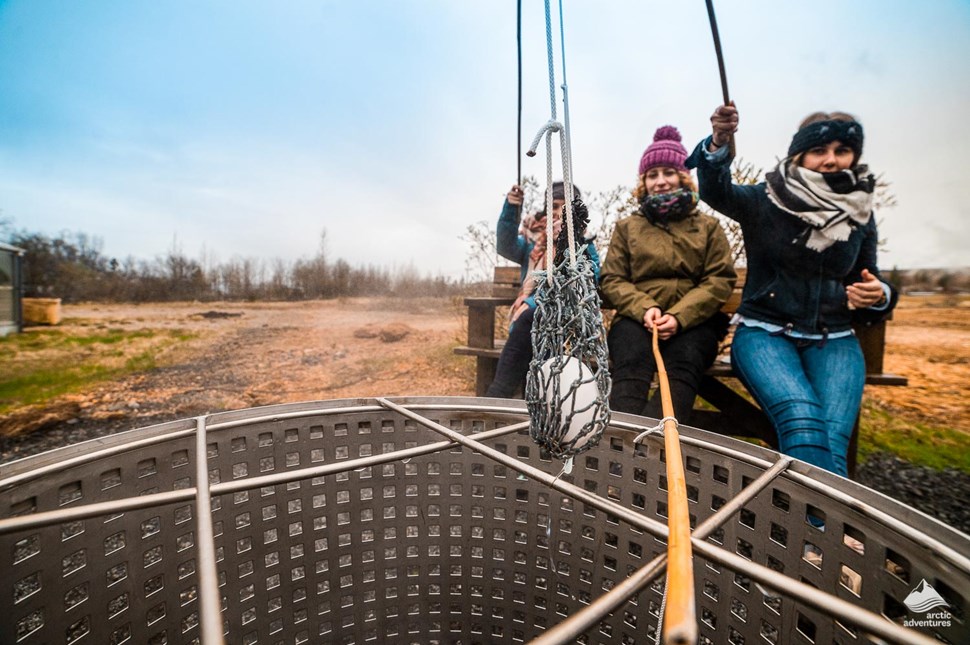 The negative aspect of all this hot water is, of course, the danger it brings. When kids are playing around in town they need to be extra careful of the hot springs. Stories have also been told of hot springs suddenly opening up underneath people's houses, causing damages and risks to its residents.
Another important factor to mention is the possibility of an earthquake. The movement of the Mid-Atlantic rift greatly affects Hveragerði. On many occasions it resulted in an earthquake in the area. Thankfully, the houses in Hveragerði, like most places in Iceland, are built to handle these kinds of natural phenomenon.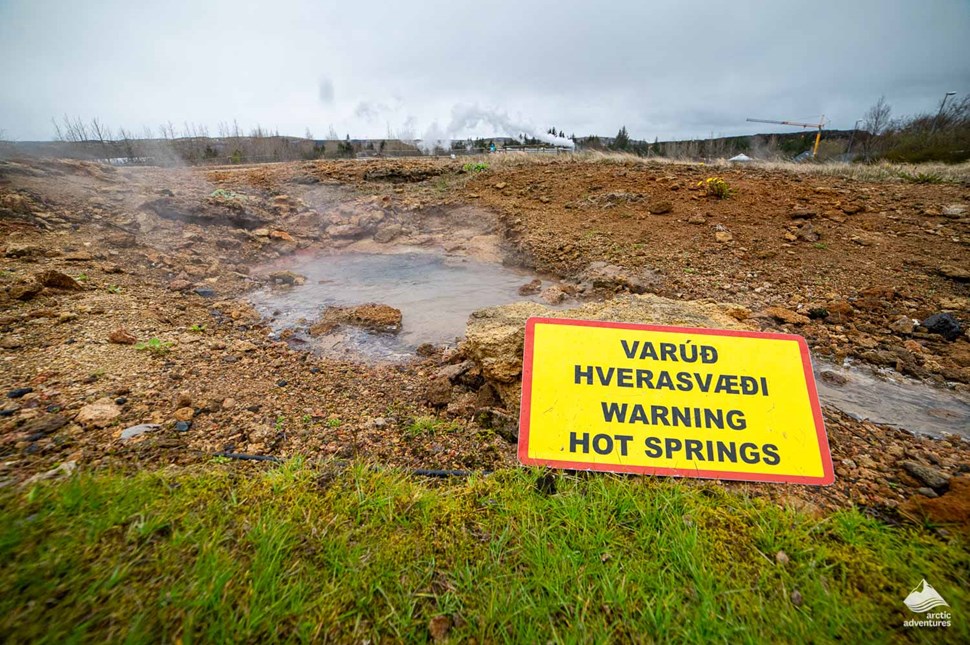 The Geothermal Park was founded to help people safely explore the area and in it, you can join different activities to really get to know the natural powers that underlay there.
You can take a footbath in a natural clay hot spring, you can bake bread in the ground and you can boil an egg in a hot spring. All of these experiences bring you up close and personal with the power of Iceland's underworld and it's super fun to try!
Where is Hveragerdi located?
The town of Hveragerdi is located about 46,6 km (28,9 mi) away from Reykjavík right below the Hellisheiði heath, often nicknamed Kambar. The closest town to Hveragerði is Selfoss, the capital of South Iceland only about 14,2 km away (8,8 mi).
GPS coordinates of Hveragerdi: 63.9995° N, 21.1797° W
How to get to Hveragerði?
Driving from Reykjavík to Hveragerði will take about 45 minutes and bring you along the road one. When leaving Reykjavík, you will pass Rauðhólar pseudocraters, definitely worth the and continue onwards up Hellisheiði Heath.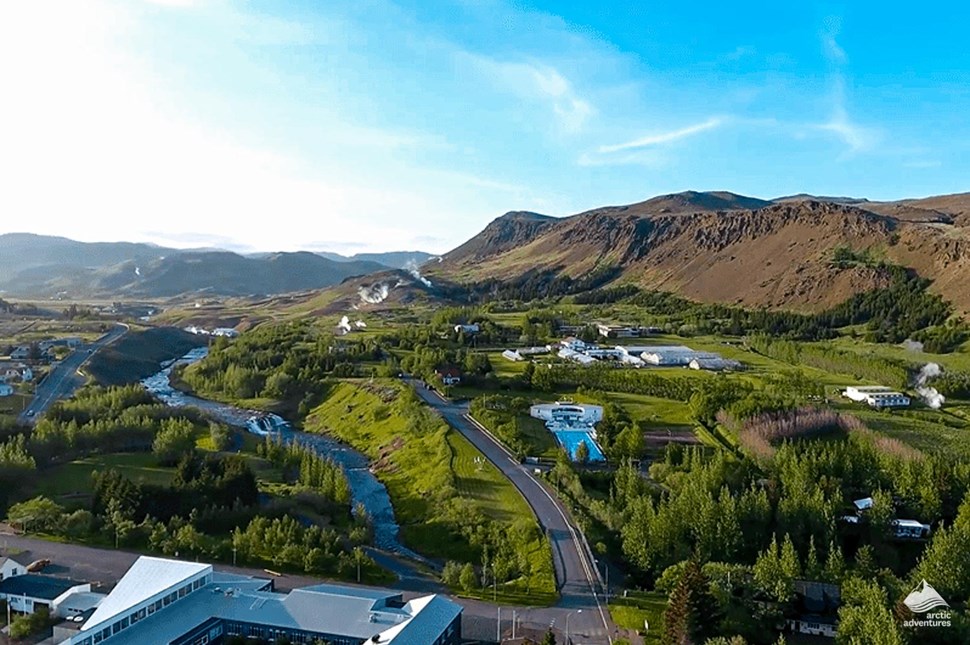 On the way down the mountain hills, you will start to catch a glimpse of the smoky hills and seconds after Hveragerði. Make a left at the roundabout to enter Hveragerði.
What to do in Hveragerði?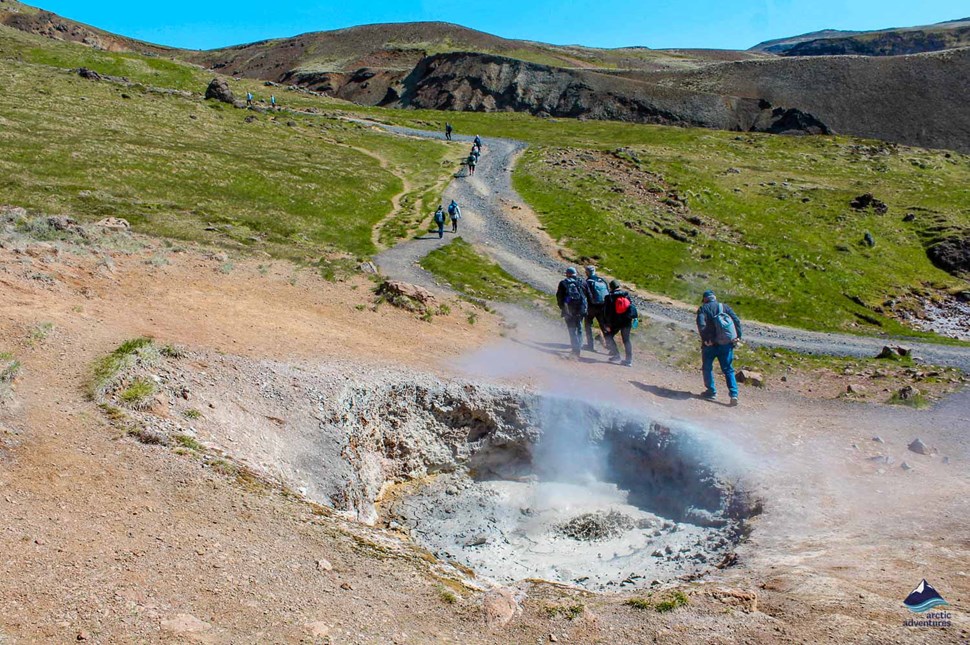 Hike to a natural hot river and bathe.

 

The 

Reykjadalur

 

Valley is a hiker's paradise. As you hike your way up the valley, you're greeted by multicolored hot springs and mud puddles. Please, don't leave anything behind – not even footprints!

 

There are no trash cans, changing cabins or toilets in the area. 

Try out some geothermally brewed beer! 

At Ölverk, a local family-owned restaurant you will find a wide range of different beers brewed on-site using geothermal energy. This is the only place you will be able to try this in Europe!

Go swimming!

 Hveragerði offers two different swimming pools for you to enjoy. The first being the Laugarskarð Swimming Pool and the second Hveragerði Swimming Pool. The first one is more relaxed and the latter, more family-friendly.

Treat your taste buds at Almarsbakarí.

 

O

ne of the best bakeries in Iceland. Their cheese salad will blow your mind!

Visit Garðyrkjustöð Ingibjargar.

 Ingibjorg's Garden Center / Plant Nursery is a colorful and fantastic place with the most wonderful ambiance.

Join a Horse Riding Tour to Reykjadalur.

 

Not into hiking but still want to visit Reykjadalur? Why not try it on a horse!
The Annual Festival Blómstrandi Dagar (Blossoming Days). Join the local party at the third weekend in August every year. Join to enjoy all the musical acts, workshops, art shows, markets, decorations and dances. Saturday being the biggest!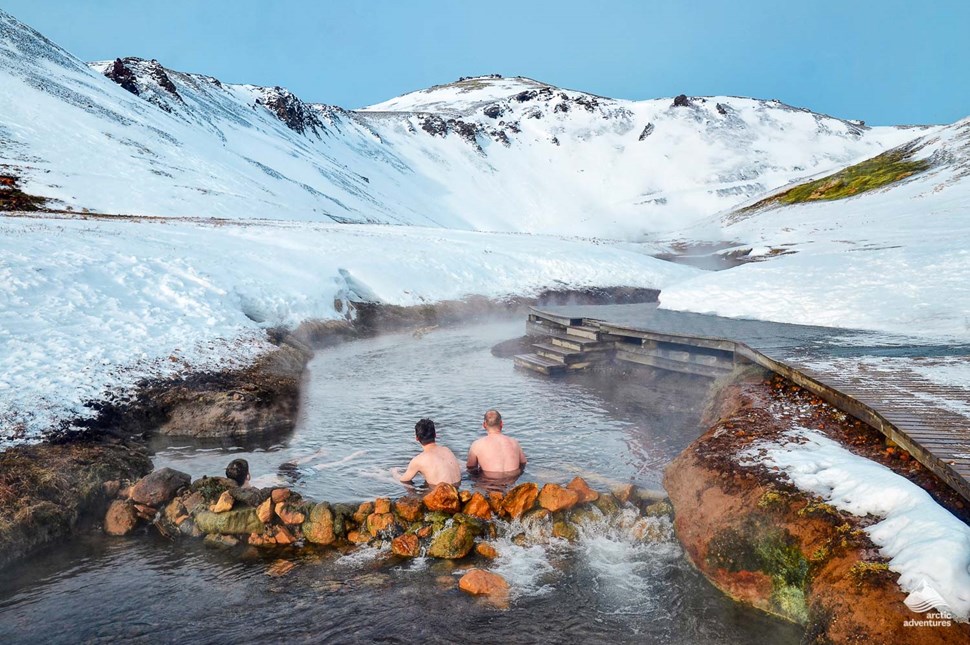 Where to stay at Hveragerði?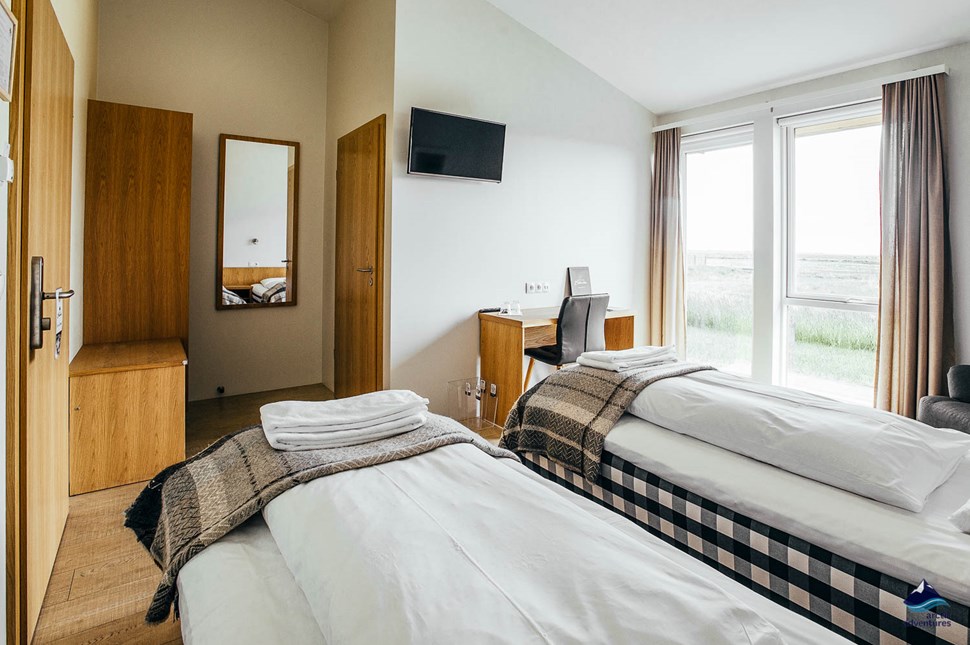 Guesthouses, B&Bs and Apartments
Guesthouse Frost og Funi

Iceland's Guesthouse Axelshúsi

Backyard Village

Varmi Guest House Apartments

Skyr Guesthouse

Reykjadalur Guesthouse

Hver Apartments

Guesthouse Inga

Gljúfurbústaðir Holiday Homes
Camping at Hveragerdi
The camping ground at Hveragerði is open all year round and offers fine facilities including electricity, toilets, running hot and cold water, showers, a hot tub and more!
Open: All year round.
Please note that it is forbidden to camp near the hot river! Wild camping is forbidden along the entire South Coast. Campers of all types are obliged to use designated campsites.
Where to eat at Hveragerði?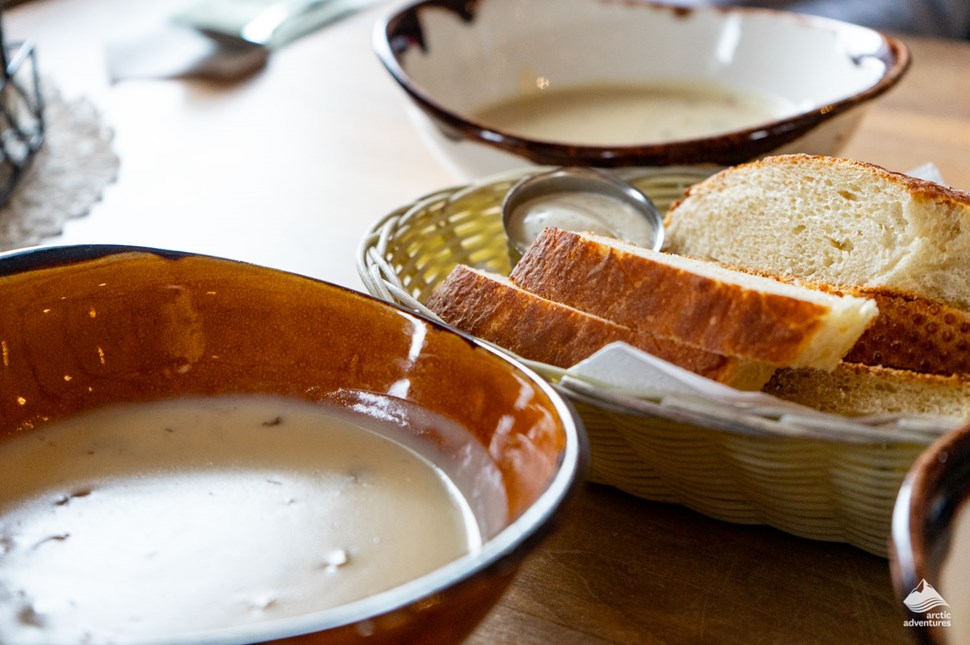 Ölverk. Real stone oven baked pizzas with the most delicious and quality ingredients and again, the incredibly yummy geothermally brewed beer!
Almarsbakarí.

 

B

aked goods and some delightful coffee, the perfect pit stop to energize for a day of Icelandic adventures. 

Pro tip: by some baked things to go and eat it during your hike in Reykjadalur.

Restaurant Varma.

 The verdict is in and people just LOVE the Restaurant Varma.

Ingolfsskali. The perfect place to try some traditional Icelandic food in the most unique Viking influence setting. Step back in time without having to through in the quality of the food!
Hver Restaurant. The food is beautifully presented (in the most instagrammable way) and then the best surprise, tastes just as nice!
Skyrgerðin Café and Bistro.

 This historic house has been completely restored and is now a cozy hotel and restaurant. Their menu is filled with all this tasty including lamb chops, burgers, soup, fish and chips and the most amazing cakes and tarts!

Dalakaffi.

 The hot river café, the perfect stop pre or post the Reykjadalur hike. Offering delectable soups and cakes. We especially recommend the Skyr Cake!

Kjot og Kunst.

 A great lunch buffet and excellent vegetarian and vegan options! Try their yummy cakes for an extra treat.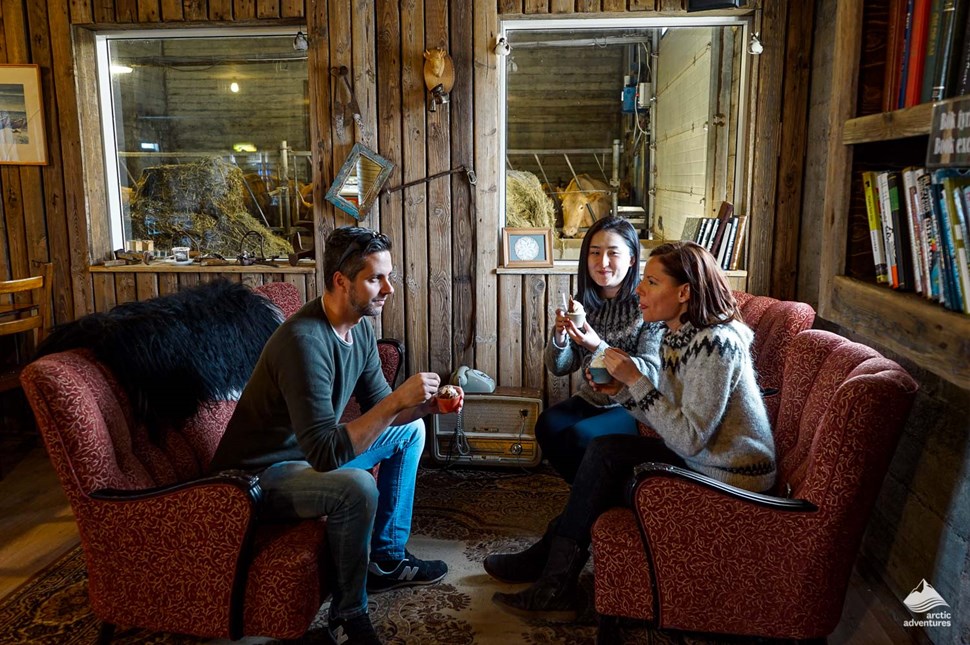 Hveragerdi in Winter
Hveragerdi is just as nice in winter as it is in summer but if you are looking to explore Reykjadalur and the hot river you will need to bring spikes under your shoes and make sure to hike in daylight!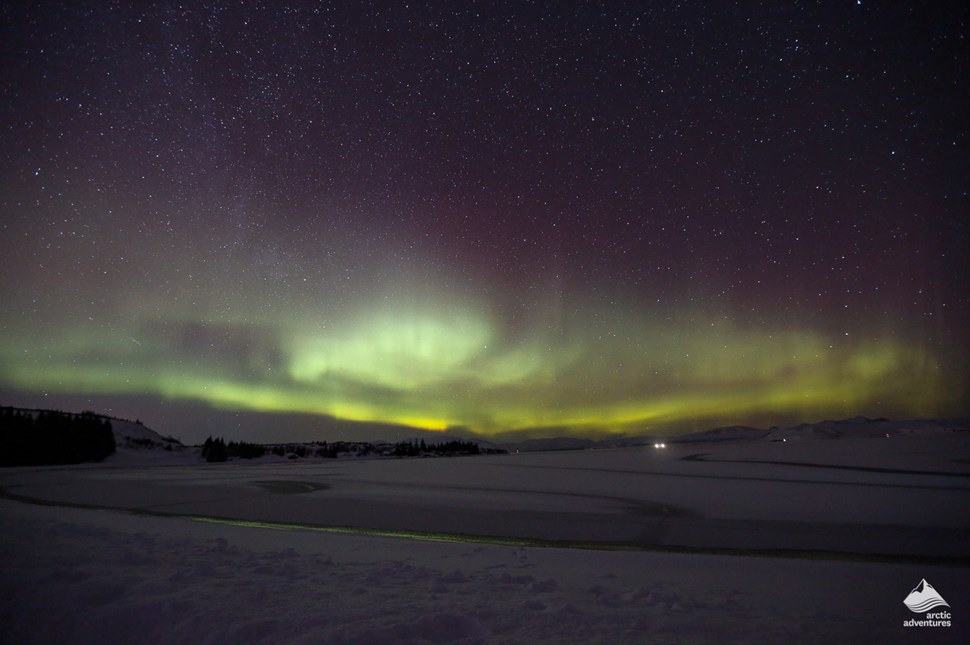 If you are staying at Hveragerdi you can easily walk up to the hills or drive a little away for a good chance to see the Northern Lights!
Interesting places near Hveragerdi
Hengill Geothermal Area

Reykjadalur e. Smokey Valley

Fákasel – The Icelandic Horse Show

Ölfusá River

Þorlákshöfn – Ferry to 

Vestmannaeyjar

Sólheimar Eco-Village