Where Is Strokkur Located?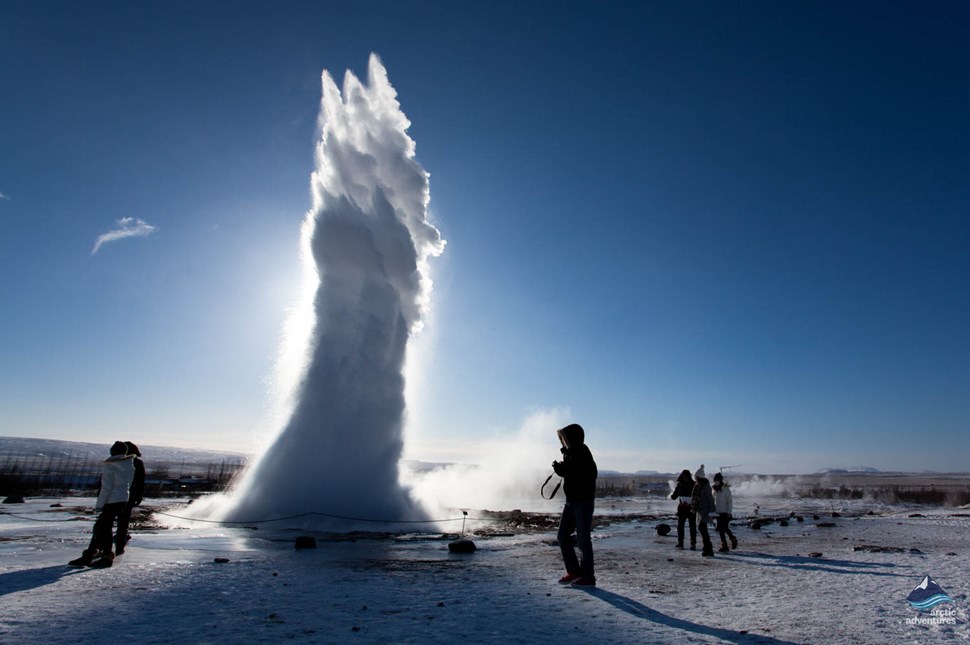 Found in Geysir Geothermal Area, the Strokkur geyser is the greatest active geyser on site. As one of the most visited and favorite spots amongst travelers, Strokkur is located in the Haukadalur Valley. Titled after the Great Geysir, Strokkur is located southwest of Iceland and east of Reykjavík.
How to Get to Strokkur?
This fountain-type geyser is located southwest of Iceland, near the Hvítá River. It is located about 80 kilometers away from the capital city of Reykjavik. The Geysir hot spring area is known as the bubbling center of geothermal activity, and so, you won't be able to jump into any of the hot springs as the water may be hot enough to burn. A self-drive tour of the Golden Circle is the best way to get to the Strokkur geyser. Getting there would depend on how you plan to explore the Golden Circle and what are the first attractions you intend to get to. Typically, most travelers choose to explore the Golden Circle clockwise, so the best route to start with is Northbound Ring Road (Route 1).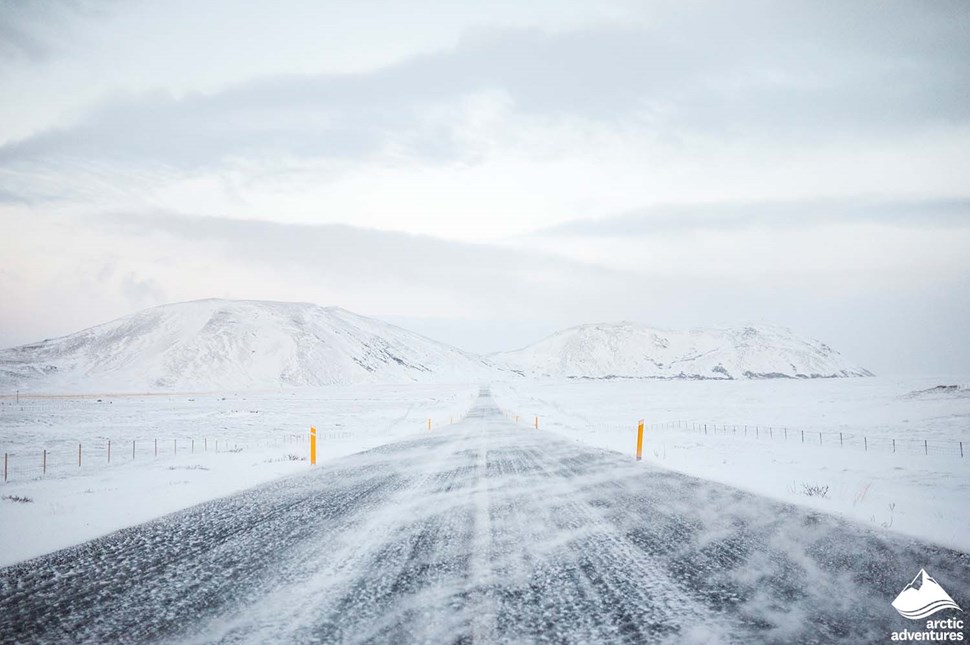 Starting on Northbound Ring Road (Route 1), take an exit to road 36 after Lagafell. Stay on road 36 until you get a chance to exit onto road 365 towards Laugarvatn. Next, get on road 37 towards Stekka until Muli, and then from there, it will be road 35. After this last short stretch to Geysir, look out for a signboard that will help you get to the Haukadalur valley and spot the famous geyser.
Facts About Strokkur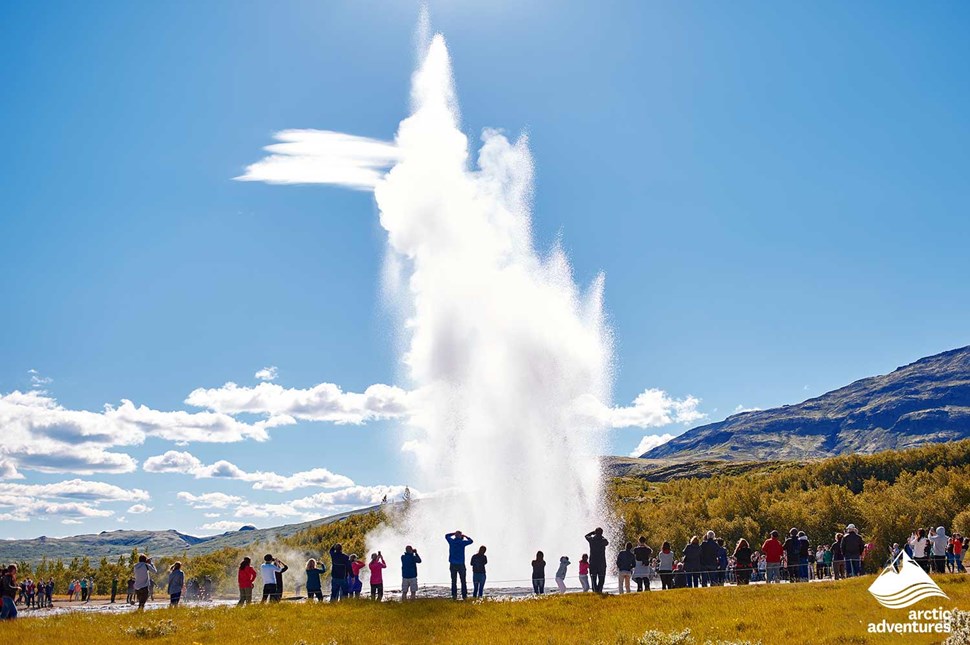 Here, you'll find several hot springs and several active geysers. To entice you to travel to this spectacular wonder, we have some interesting facts lined up for you:


Strokkur is Iceland's most visited active geyser.



The eruptions of Strokkur Geyser average at a height that ranges between 49.2-65.6 ft.



The earliest eruption dates back to 1294.



Despite only rising to heights of up to 100 feet, this fountain geyser erupts several times an hour.
The Science Behind the Strokkur Eruptions
The science behind the eruptions in the geothermal area is quite fascinating in itself. Strokkur erupts due to certain geological conditions, which include:


Groundwater source that keeps refilling after every eruption



Hot rocks that act as the heat source enable the water to boil



Underground water reservoir through which the hot water explodes due to the pressure formed underground. This eruption happens through the cracks above ground.
Interesting Places Near Strokkur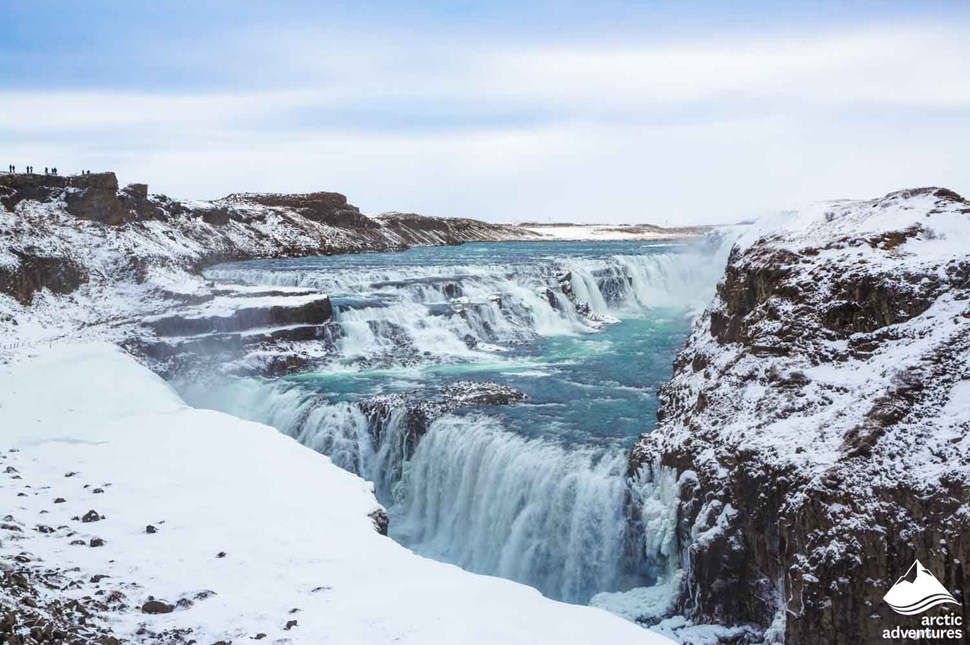 If you are looking to explore beyond this stunning wonder, here are some interesting places to consider: