Only 12 kilometers away from Geysir geothermal springs, the Faxi waterfall is located on the river Tungufljót in the South of Iceland. This wide, serene waterfall is so dramatic and picturesque that it must not be missed.
Where Is Faxi Waterfall Located?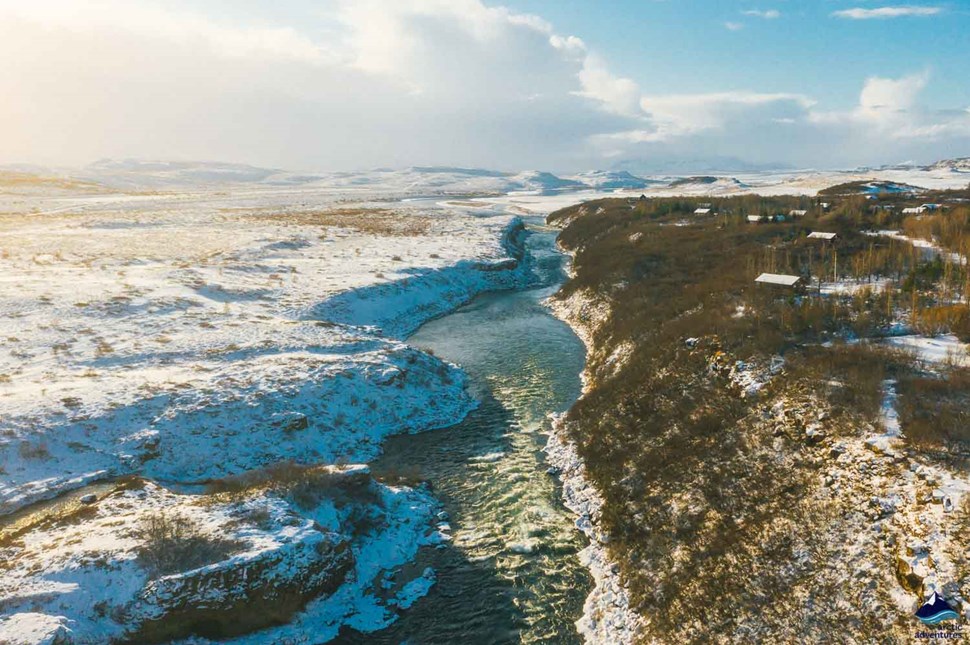 The Faxi waterfall is located on the same route as of Golden Circle and can be found in the Tungufljót river. As one of the popular attractions in the southern Iceland, Faxi falls are only twelve kilometers from the famous Geysir hot spring area and twenty kilometers from the Gullfoss waterfall. Known to be the smaller version of the Gullfoss waterfall, this one is about 80 meters wide and seven meters high.
How to Get to Faxi Waterfall?
The Faxi waterfall is a year-round destination and is easily accessible. Located off the Route 35 of south Geysir, this stunning waterfall can be reached with a quick detour from the Golden Circle route. If you are trying to reach the waterfall from Geysir, you'll need to drive south on route 35 for 5 kilometers, and at the junction, take a left onto route 35 in the direction of Selfoss and Reykholt. In about 6 kilometers, you'll see the sign for "Við Faxa". Follow the same route to reach your destination.
Things to Do at Faxi Waterfall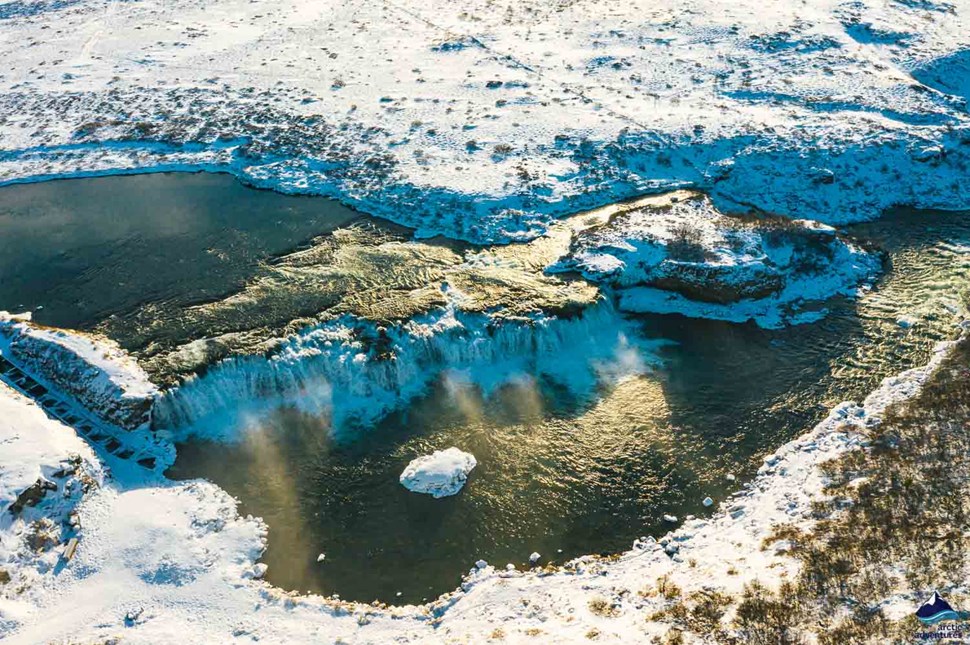 Although not as powerful as the Gullfoss waterfall, Faxi is definitely a stunning one. It's so amazing to watch the mass of water rise from the mountains to fall over the edge. This one-in-a-million view can be witnessed after a short hike from the parking lot. Once you get to the viewpoint, you'll simply be mesmerized.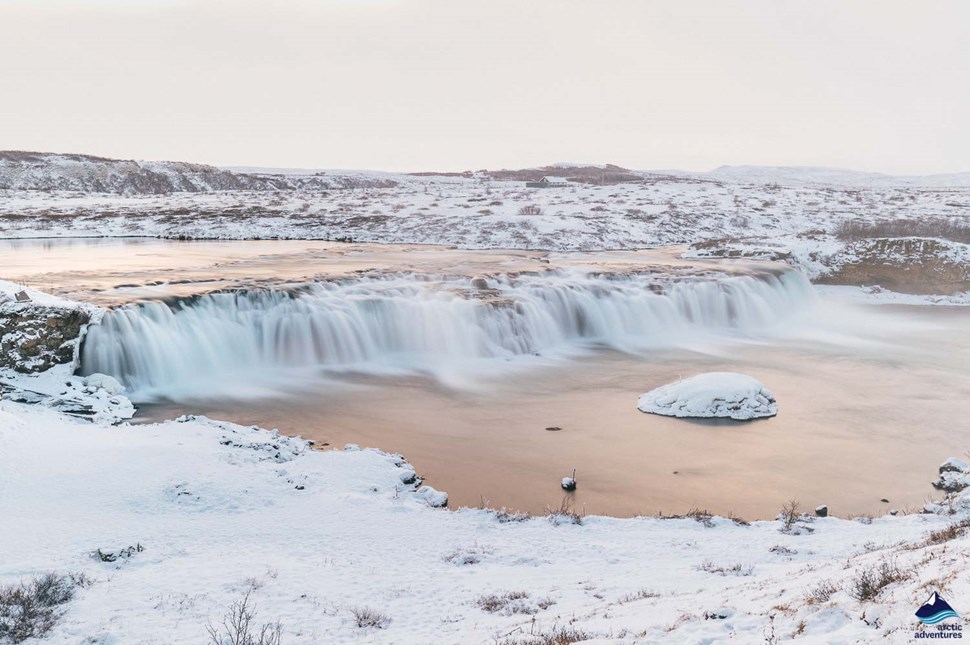 Another popular thing to do in Faxifoss is to see animals migrate to the higher waters using the Salmon Ladder. It allows the fish to swim upstream to spawn. Tungufljot river is believed to be the best spot for fishing, especially salmon and brown sea trout. If you are up for the fishing challenge, be sure to look up for the rules and regulations in the area too.
Faxi is also one of the most popular destinations for those who enjoy bird-watching trails. For those who enjoy camping, the site also has a camping area for you to relax and enjoy the destination by bonfire.
Don't forget to bring your camera along to capture this destination blessed with natural beauty.
Interesting Places Near Faxi Waterfall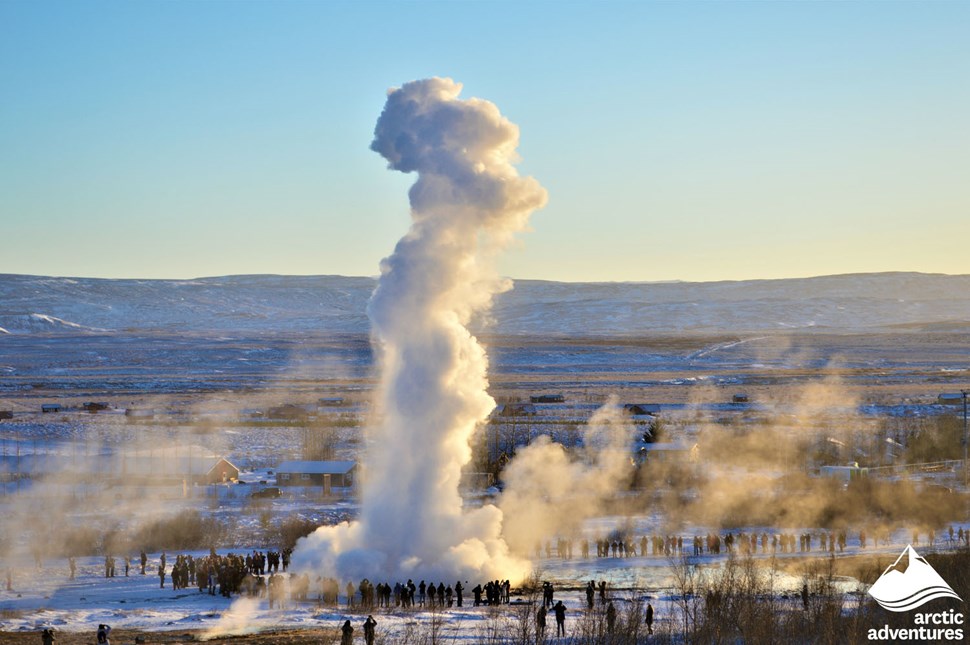 Along the Golden Circle, there are many interesting places to visit and explore near the Faxi waterfalls. From visiting the Great Geysir and Strokkur to Lake þingvallavatn, there are quite a few stops that you can make along the way or simply explore after your visit to the falls.