As a company, we believe in offering our customers as many options as we can. We know that a one-size-fits-all approach cannot provide a good fit with the diverse needs, travel plans and expectations of our customers. Therefore, in many of our tours, we provide our customers with the possibility to choose between "pick-up" and  "meet on location" which is the starting point of each tour.
The difference between meeting on location and pick-up for Arctic Adventures tours
When you book a tour with pick-up service then we pick you up from an agreed point which will be very near to where you are staying or sometimes even at your hotel. We have many pick-up locations in Reykjavík to choose from. Tours which start in Akureyri also usually offer a couple of choices for pick-up locations in the town. At the end of your tour, you will be returned to the same place from which you were picked up. Although, you could, for example, be dropped off in the center of town if that suited you better.
Meeting us on location is an option with many of our activities which take place in other areas. We offer many meet on location tour options. Customers who choose meet on location are responsible for their own transportation to and from the meeting point and will, of course, need to arrive in time for their tour departure.
Why do we offer to meet on location?
We want our customers to enjoy maximum flexibility to combine our tours with their own travel plans in Iceland. We know you want to have as much freedom as possible. Blending independent travel with tours or adventure activities is the best option for many of our customers.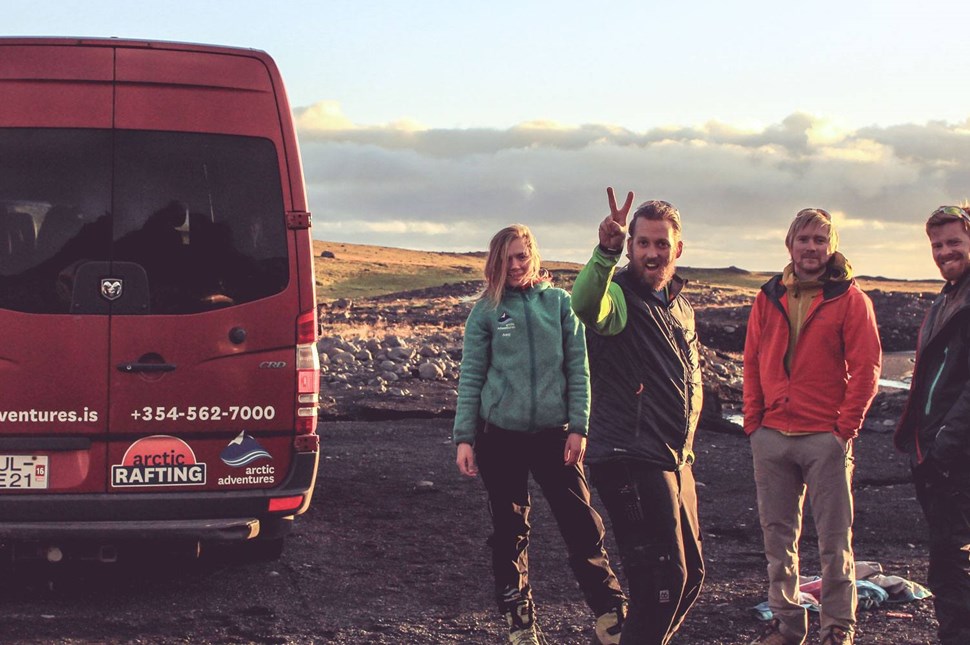 Who is meet on location suited for?
Meet on location is suitable for everyone who has their own transport to the meet on location point, so mostly meet on location is for people on self-drive trips. Other times people are staying in accommodation which is very close to the meet on location point. Sometimes, customers wish to arrange their own lift to and from the meeting point. The Hveragerdi N1 Gas Station meeting point is particularly easy to reach by public transport from Reykjavik (Strætó).
Why should I go on a meet on location tour?
Maybe you want to self-drive around Iceland but there are some activities for which you need an expert guide and/or specialized equipment to be able to reach. Often people wish to explore very remote areas reachable only by remote mountain roads or tracks, where driving a regular rental car is not permitted. Taking a tour to your chosen remote area with an experienced wilderness driver/guide is a great solution. Our meet on location option ensures you that your tour or activity will fit seamlessly into your own self-drive tour plan.
Can we get to the meeting point using a regular rental car?
For most of our meeting points, the answer is Yes. One exception is the Langjökull Snowmobile Base Camp. During summer time you will be able to drive there in a rental car, though it requires you to drive on mountain roads F35 and F336. You will need to check with your rental car provider that F road driving is allowed. However, during winter time a regular rental car will not make it. The road condition requires a 4×4 Super Jeep, and we will gladly pick you up in Reykjavik.
Good to know when meeting us on location
You should always aim to arrive at the meeting on location prepared for the tour. Please check whether your tour states that you need to arrive at a specific length of time before your tour departs. Some tours require you to be on location up to 30 minutes before the departure time.
The information about your tour or activity on our website will give you traveling information and the estimated driving time from a certain location(s). However, it is important that you bear in mind that weather conditions can slow things down a little.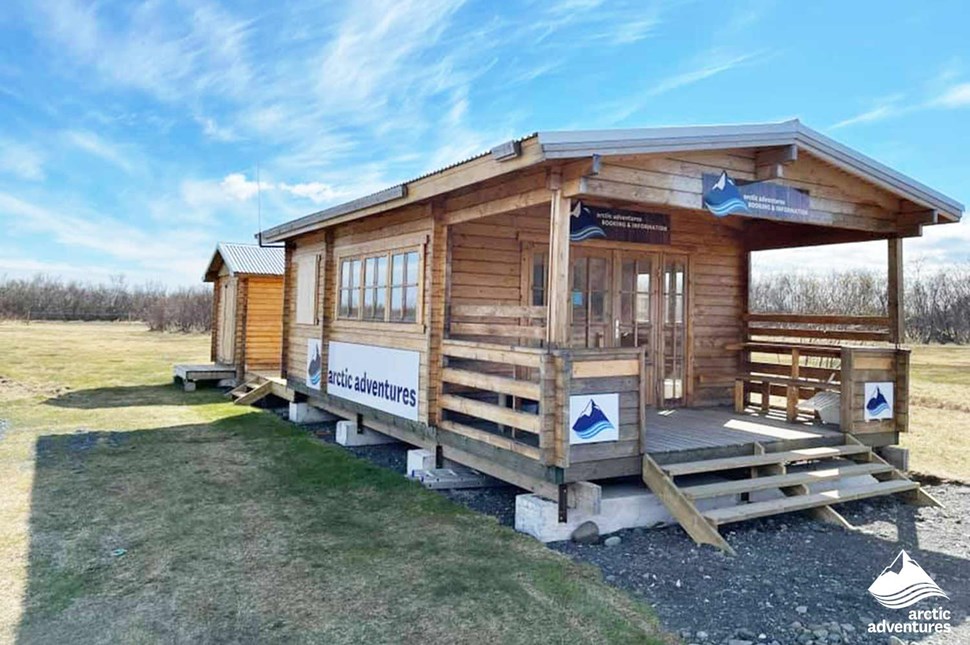 Our meet on location points
This map shows all of our meet on location points around Iceland. Below you will find a list over all the meet on location points, with information on what tours start at the different points and what to look out for while driving there.
Arctic Sea Tours Whale Watching Booking Center
Tours that meet on point:
Whale watching from Dalvik
What to look out for:
The Booking Center is to be found on the Hafnarbraut (the Harbor Road). You will easily see this prominent building with a very bold orange Whale Watching sign. Dalvík is a small town with a working harbor, cafés, ski slopes, a shop and a library which hosts art exhibitions.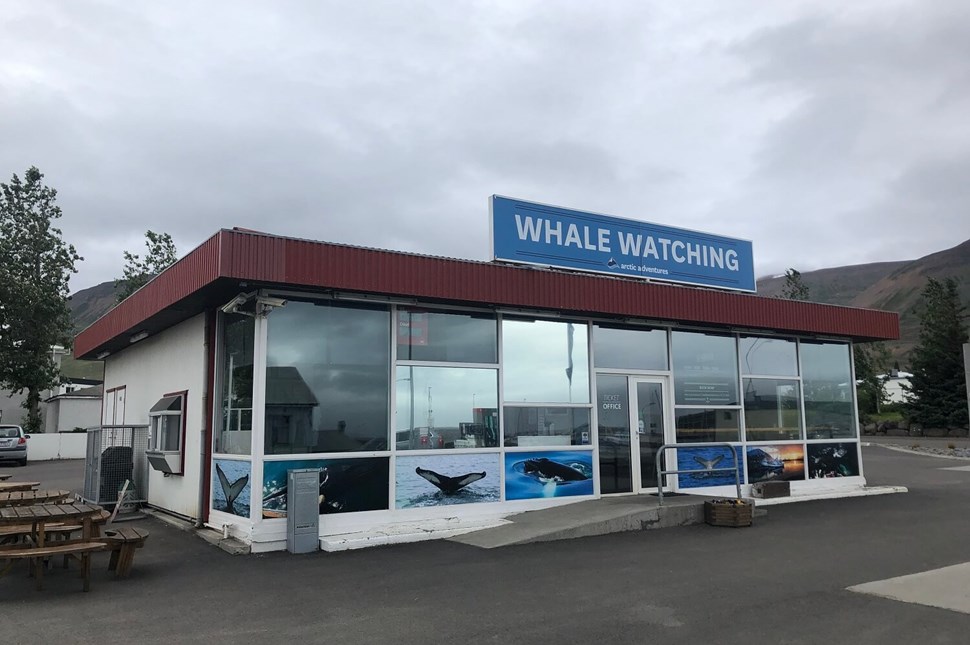 Arnastapi (GoWest hut, Arnarstapi)
Tours that meet on point:
Snaefellsjokull glacier
What to look out for:
Look out for your tour guide at the GoWest hut off

 

Arnarstapavegur Street.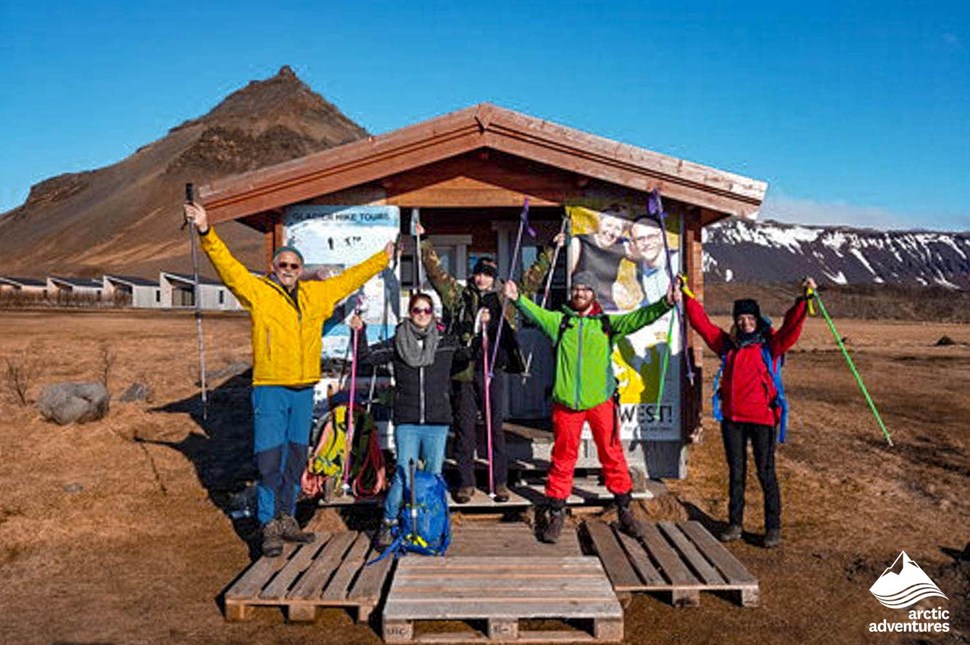 Drumboddstadir ( Drumbó) Rafting Base
Tours that meet on point:
Gullfoss Canyon Rafting
Icelandic Beer Tasting & Rafting
What to look out for:
You need to look out for the Arctic Rafting sign showing the road to the car park. This road is quite narrow and there can be horses so take it slowly but using a regular car is fine. The Arctic Rafting Drumbó building is large and clearly marked. Drumbó is spacious and welcoming with showers, sauna, and restrooms which are available to all rafting guests. There is also a restaurant offering barbecue meals twice a day, ice cold beer, snacks, and hot drinks. The sun terrace offers great countryside views.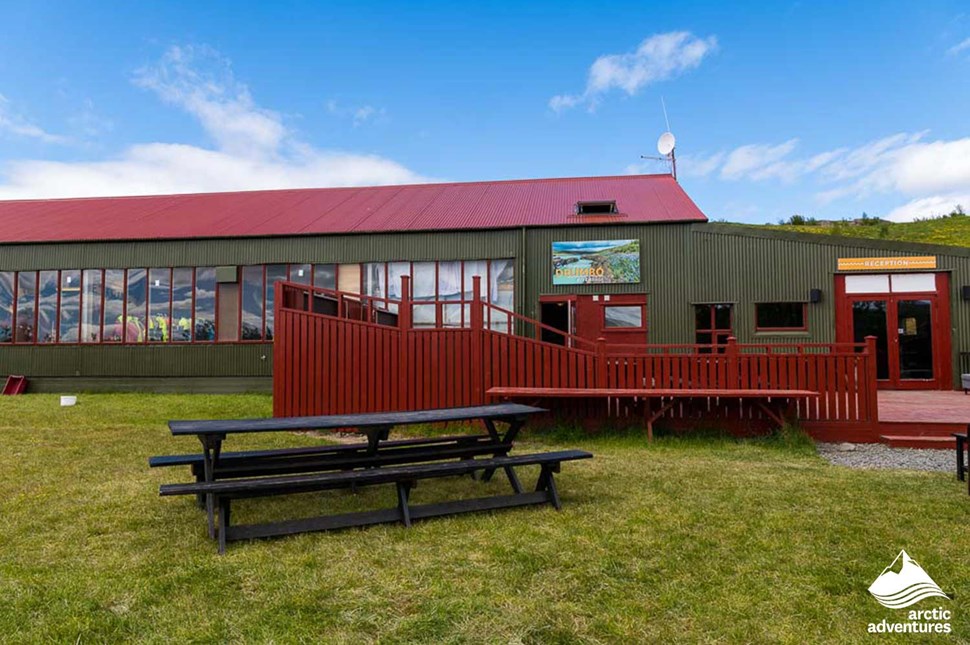 Glymur Car Park
Tours that meet on point:
Glymur Waterfall Hike
What to look out for:
You follow the sign to Glymur, your guide will be found at our Arctic Adventures vehicle in the small car park.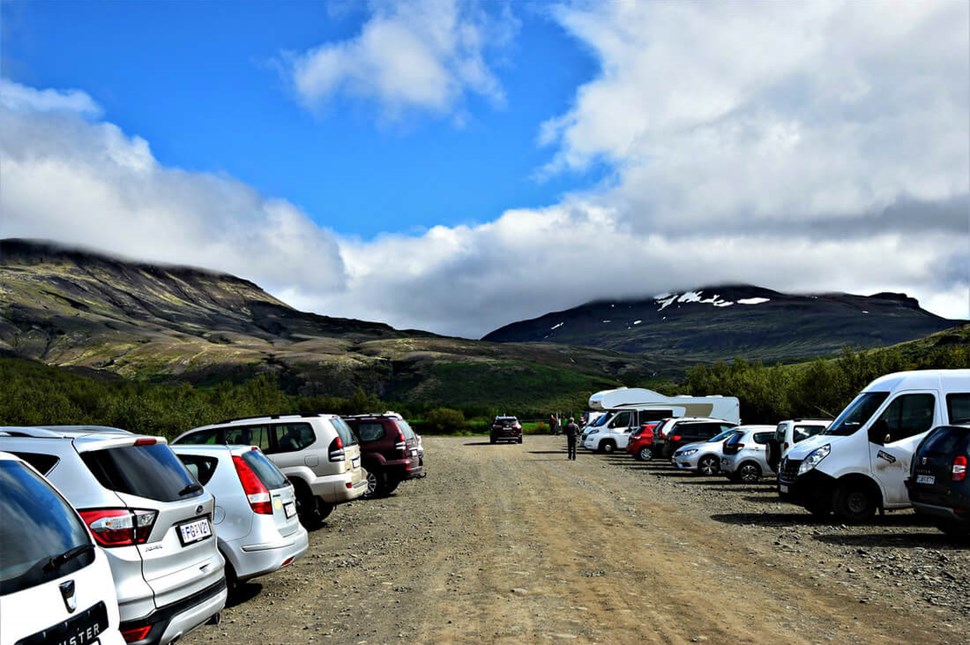 Gljufrabui Base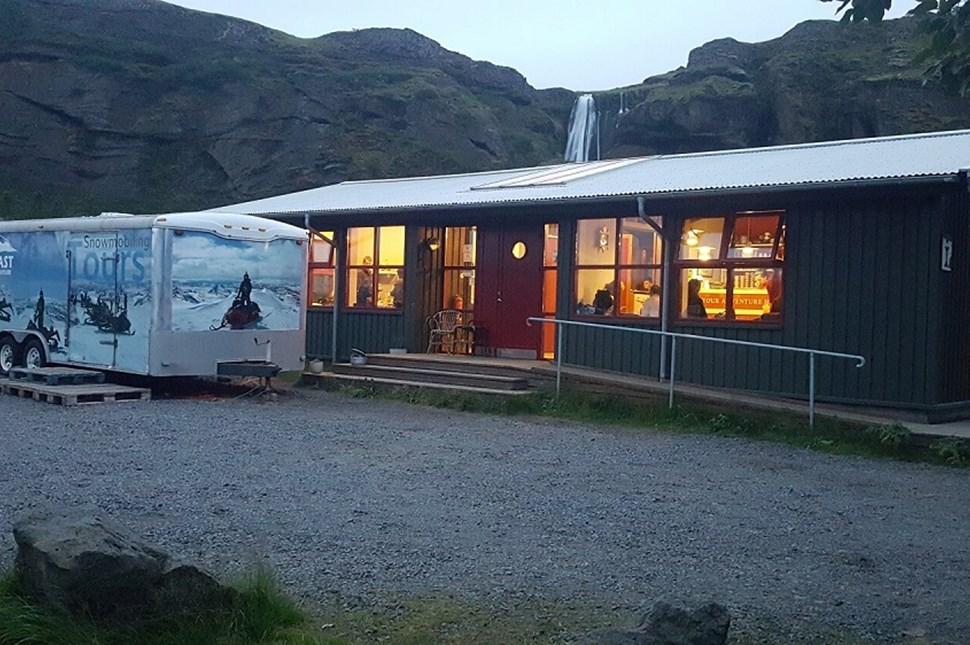 Jokulsarlon Glacier Lagoon Car Park
Tours that meet on point:
Crystal Ice Cave
What to look out for:
You need to go to the car park of Jokulsarlon Glacier lagoon. You will see a lot of buses and cars parked next to the Café, and you will need to head towards these. There will be a super jeep taking you to the ice cave, so you will have to look out for a big car, white or silver, marked with Arctic Adventures logo.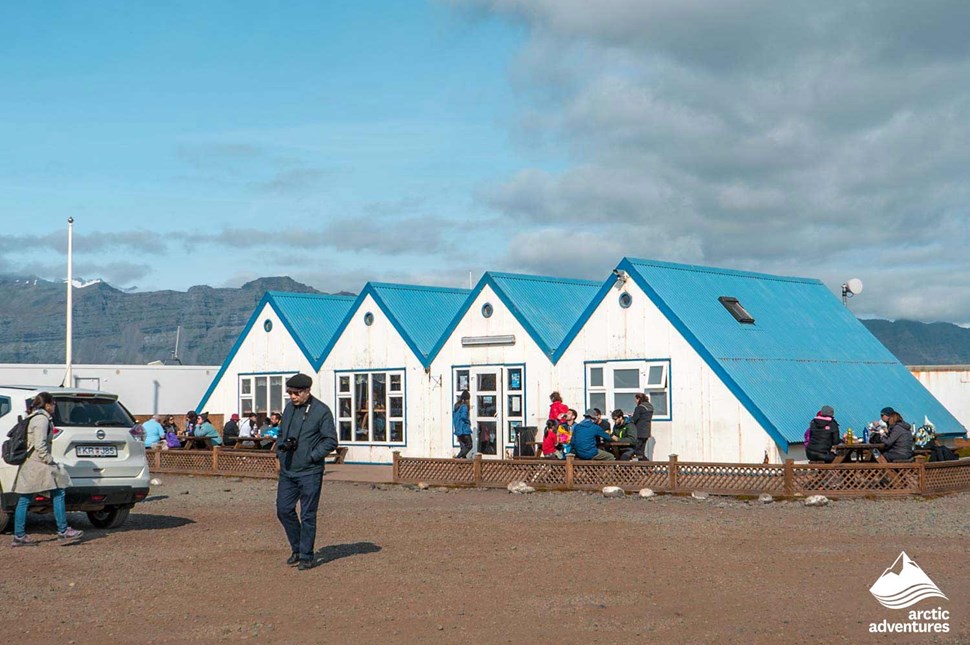 Langjokull Snowmobile Base Camp
Tours that meet on point:
Glacier snowmobile from Langjokull Base Camp
What to look out for:
Snowmobile Base Camp is located just off Skjápanesvegur (the F336 mountain road) which is reached from the F35 mountain road, also known as Kjalvegur and Kjölur. You should check with your car hire company that you are permitted to drive on these roads. The Base Camp is operated from a recently renovated traditional country cottage. So you should look out for this building. Coffee, hot chocolate and biscuits are always available, there are restrooms and spectacular views in all directions.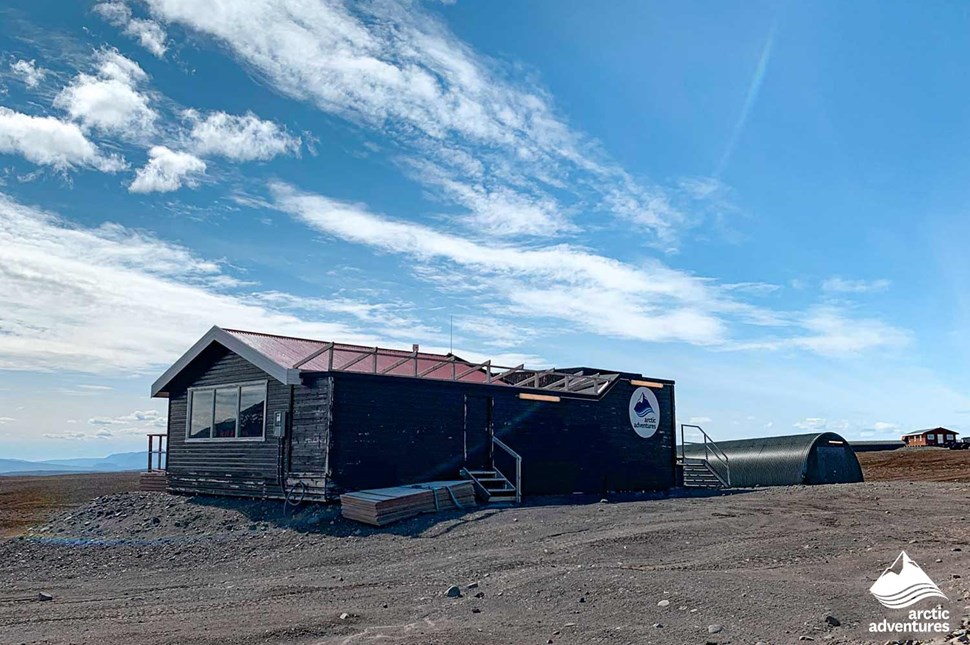 N1 Gas Station in Hveragerdi
Tours that meet on point:
Hot Spring Hunt
What to look out for:
This is the only N1 Gas Station in the town of Hveragerði, so look out for the red N1 sign. It is situated at Breiðumörk 1, just off Highway 1 (to the left if traveling from Reykjavík). Coffee, restrooms and small snacks are available at the gas station. You will find your guide in the car park by our Arctic Adventures vehicle. Hveragerði is a picturesque small town with hotels, restaurants, a swimming pool and a supermarket.
Skaftafell Booking Center
Tours that follow under this meeting point: 
Glacier Explorer
Glacier Wonders
Into the Glacier
What to look out for:
You need to go to the car park at the Skaftafell Visitor Center. You will see a few huts in the car park and you need to head towards these. Our Skaftafell Booking Center hut is clearly marked with our Glacier Guides green, blue and white sign. Usually, our glacier guides bus can also be seen nearby.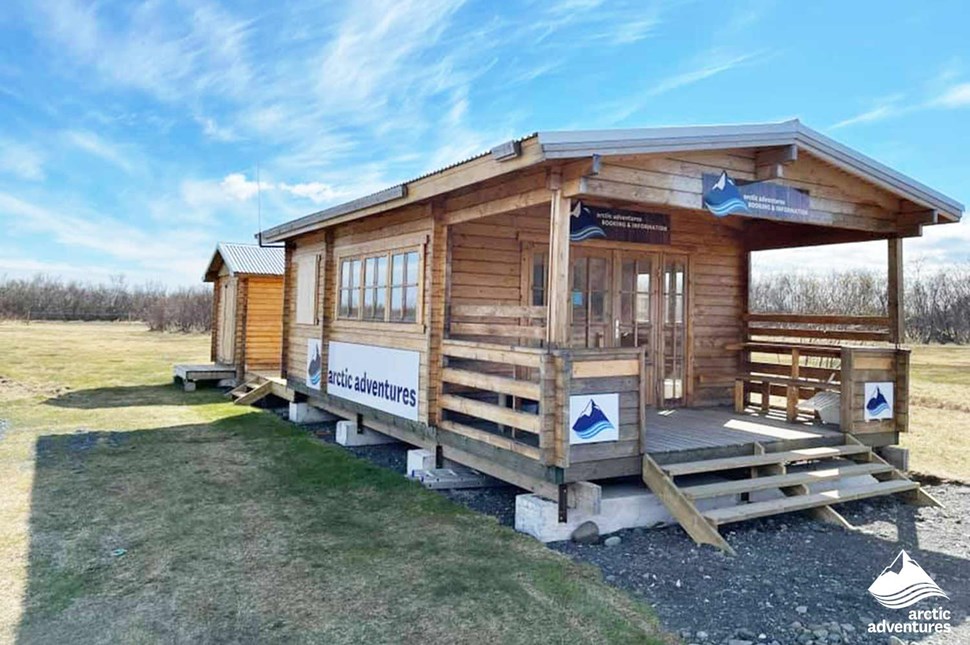 Skjol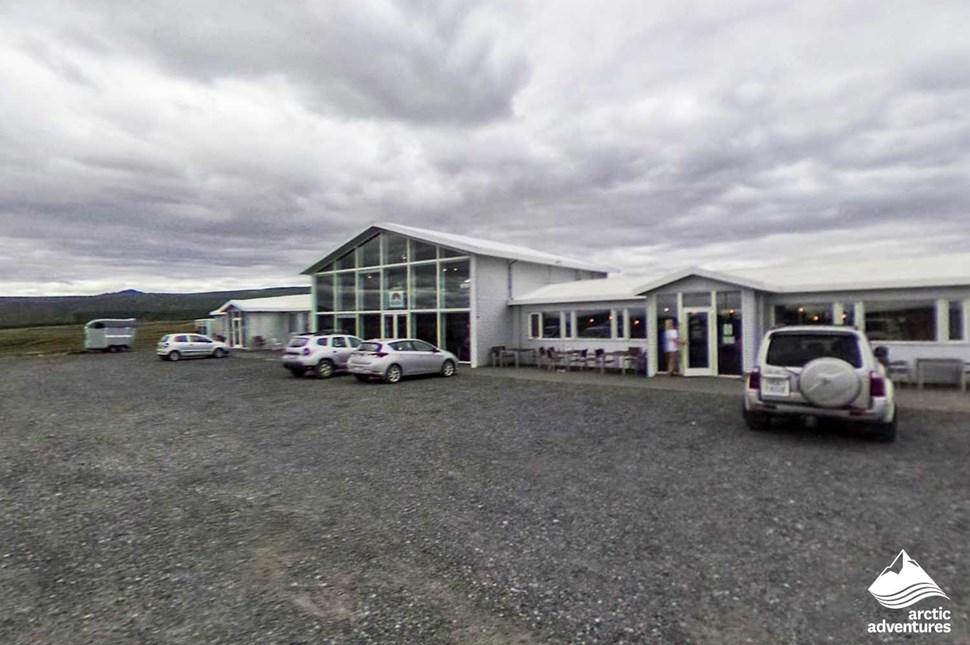 Solheimajokull Car Park
Tours that follow under this meeting point: 
Blue Ice
Glacier Experience
What to look out for:
You need to meet us in the only car park at Sólheimajokull. Take the road signposted Sólheimajokull (glacier) from Highway 1. Upon arrival at the parking lot, please keep a look out for our big yellow school bus where you will meet your certified glacier guide. The bus should be among the first thing you spot upon entering the parking lot.
GPS Coordinates

 

for the Sólheimajökull Car Park: 63°31'00.48″N, 19°22'00.12W(WGS84).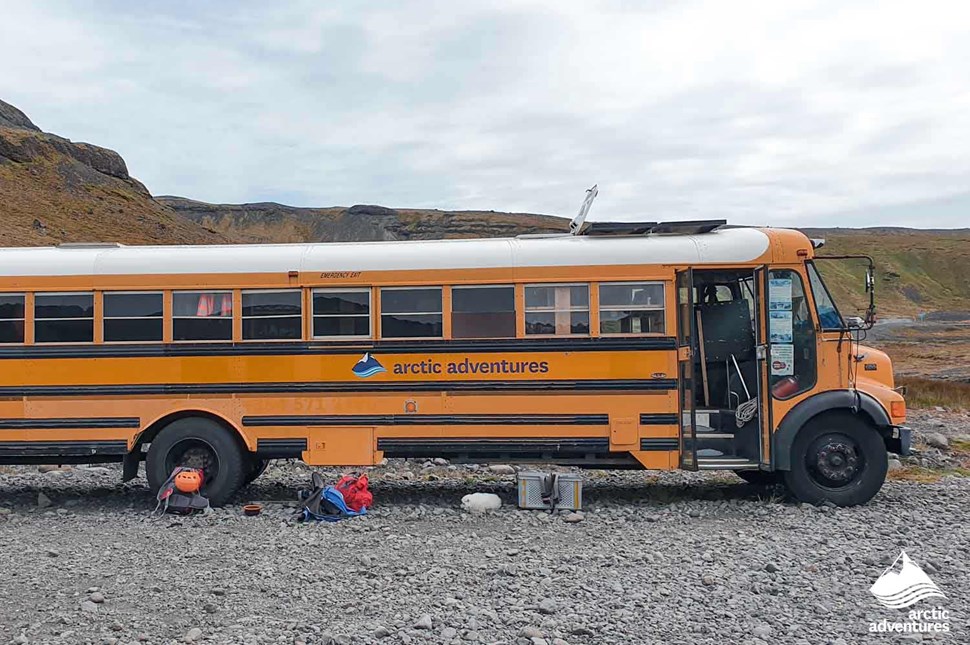 Stykkisholmur Harbor
Tours that meet on point:
2 day Sea Kayaking tour
Sea Kayaking from Stykkisholmur
What to look out for:
Stykkisholmur is a small town on the north coast of the Snaefellsnes peninsula. Driving straight through the town you will find the harbor with a small parking lot. There you will see a white Arctic Adventure mini bus, with the kayaks, loaded on a trailer. Your guide will be waiting in that area.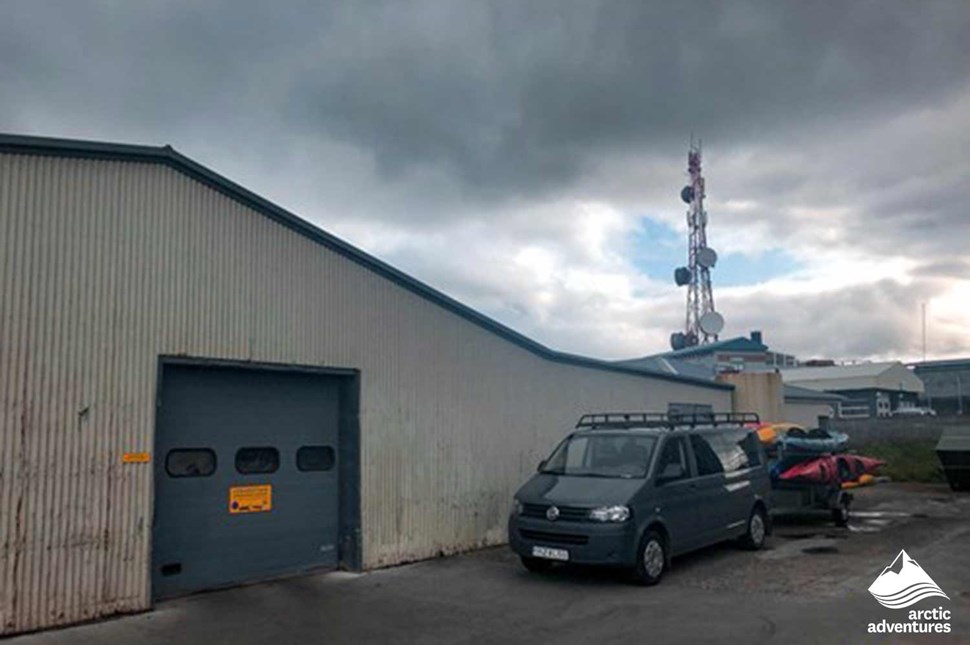 Þingvellir (Thingvellir) Parking lot P5
Tours that meet on point:
Into the blue from Thingvellir
Deep into the Blue
What to look out for:
When you get to Þingvellir you need to follow the signs to car park P5. From here you need to cross the bridge and walk about 400 meters to the snorkeling and diving meet up point. The cabin where you will find your guide has a bold Dive Silfra sign.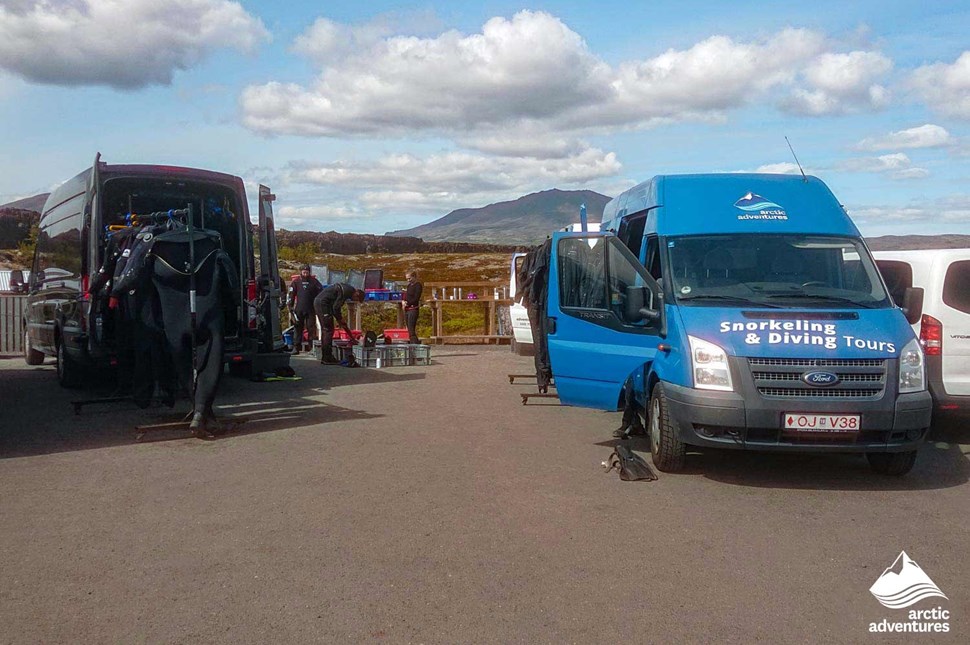 Vik Horse Adventure Stables