Can you see the Northern Lights from Iceland in summer?
The Northern lights are present if the conditions are right but you will not be able to see them. This is due to the fact that it doesn't get dark. The midnight sun lights up the sky and even if the lights are present they aren't visible.
The best chance to see the Northern Lights in Iceland in summer is by doing the Laugavegur Trek in August. The Northern Lights are often seen during night time and since you are up in the highlands, away from city light pollution the circumstances are very favorable.
What is the weather like in summer in Iceland?
The climate in Iceland is subarctic along the south coast but tundra in the highlands (measured by the Köppen classification). The weather in Iceland is known for being variable and the saying "if you don't like the weather just wait 5 minutes" is often used at a joke but is fully true!
The average temperature in July in Southern parts of Iceland is 10–13°C or 50–55 Fahrenheit. Warm summer days can reach up to 20–25°C or 68–77 Fahrenheit.
The weather is quite mild but when the sun is out it is best to put on some sun screen. The sun is very strong in Iceland and its beams can shine brightly through the clouds without you noticing.
As the majority lives along the sea shore winds or breezes are coming in, almost at, all times.
What is the warmest is gets in Iceland?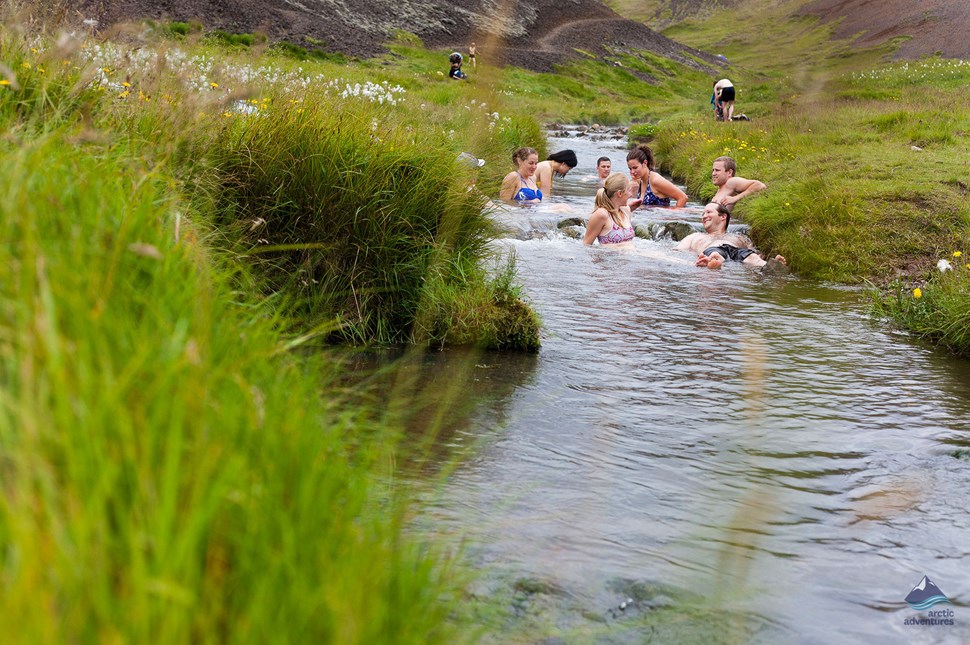 An average high in July (the warmest month) is about 14.5°C or 58.1 Fahrenheit. The highest temperature recorded is 30.5°C or 86.9 Fahrenheit at the Eastfjords in the year 1939.
Summer Celebrations and Festivals in Iceland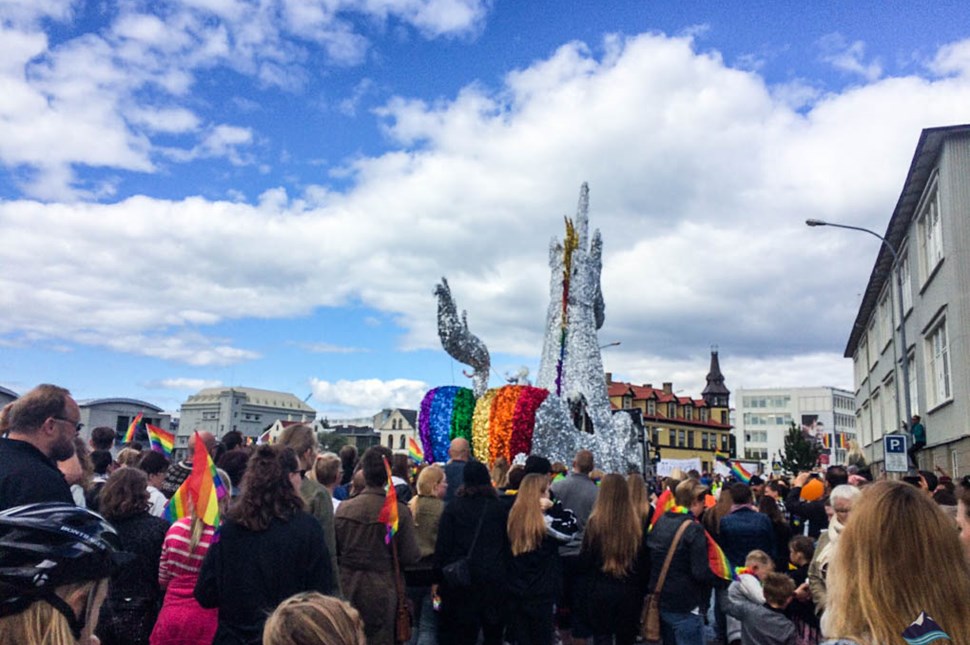 1st of May  – International Worker's Day
13th of May – Mother's Day
1st Sunday of June – Sailor's Sunday
17th of June – Icelandic National Day
19th of June – Day of Female Rights
21st of June – Summer Solstice
24th of June – Jónsmessa or Midsummer Night
1st weekend in August – Verslunarmannahelgi the biggest travel weekend in Iceland with a  National Holiday on Monday
2nd weekend in August – Reykjavík Pride (Gay Pride)
3rd Saturday in August – Mennignarnótt in Reykjavík e. Culture Night