Quick Oxararfoss Facts
Oxararfoss Waterfall isn't only rich in beauty — the waterfall and its surrounding area are also rich in geology and history. Here's a quick list of Oxararfoss facts:
Oxararfoss is a human-made waterfall created to redirect water into a ravine. 

Oxararfoss' ravine water was used by members of Iceland's first parliament, Althingi, during the 10th century.

Oxararfoss translates to "Waterfall of the Ax River" in English.

Legend has it that Oxararfoss turns into wine at the stroke of midnight on New Year's Eve.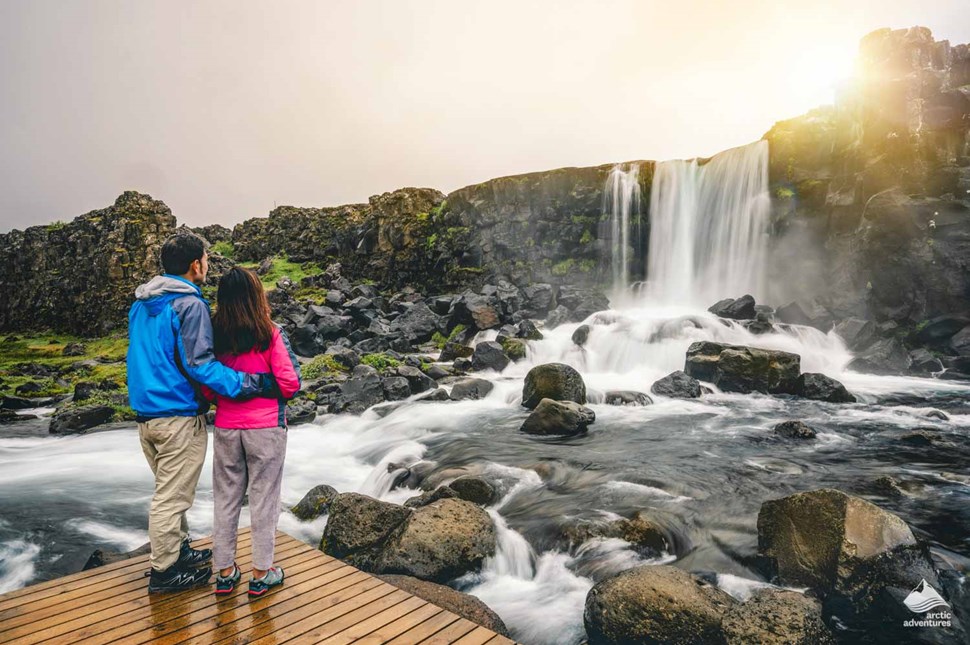 Where is Oxararfoss Waterfall located?
The stunning Oxararfoss Waterfall in Iceland is inside the country's famous Thingvellir National Park. Located in southwest Iceland, the waterfall is fed by the Öxará River and gracefully plummets off the iconic Almannagjá Gorge.
How to get to Öxarárfoss
Getting to Oxararfoss is fairly easy, though a short, scenic walk is required. From Reykjavik, take the famous Route 1 (the Ring Road) towards Mosfellsbaer, a small town roughly 12 km from the capital. After passing Mosfellsbaer, turn right onto Þingvallavegur Road (Nr. 36).
Once you've driven for around 25 minutes, keep your eyes peeled for a sign reading "Öxarárfoss." The sign will direct you to Thingvellir National Park's entrance, where you can park. It's also possible to access Öxararfoss Waterfall from Almannagjá Gorge's Service Center.
Thingvellir at Oxararfoss
While Oxararfoss is a spectacular attraction in and of itself, it's often visited as an addition to a trip to the famous Thingvellir National Park. Thingvellir is a UNESCO World Heritage Site and one of the three main highlights of Iceland's famous Golden Circle route.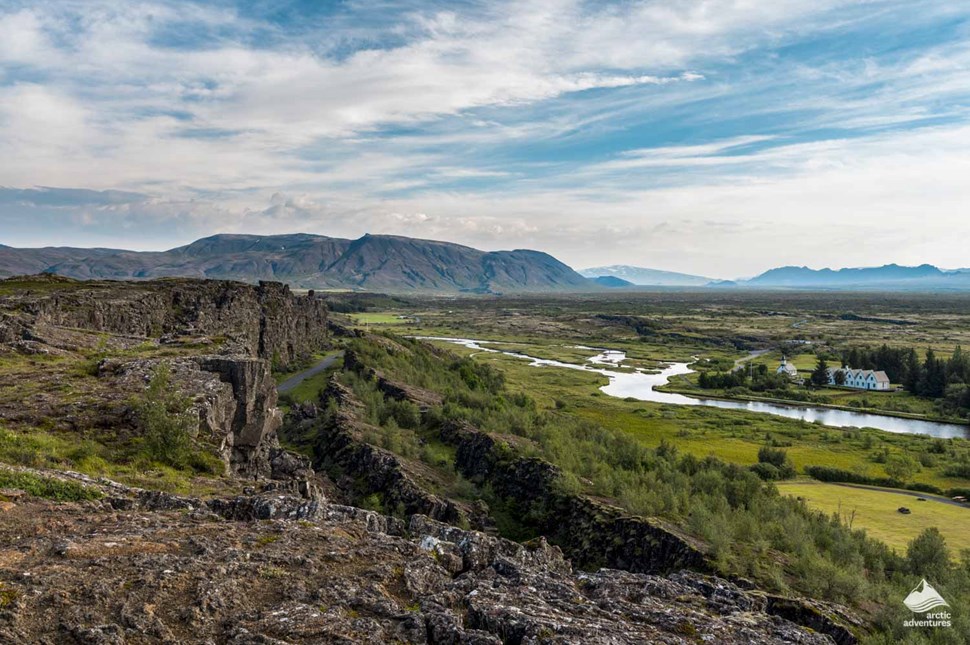 Thingvellir National Park is also known for its main geological feature: the Mid-Atlantic Continental drift. Thingvellir is home to the continental divide where the North American and Eurasian tectonic plates meet.
Adventure-seekers flock to Thingvellir National Park to dive between the continents at the Silfra Fissure, located under Þingvallavatn Lake. With over 100 meters of visibility and incredible underwater views, it's no wonder Silfra Fissure is considered one of the world's best dive sites!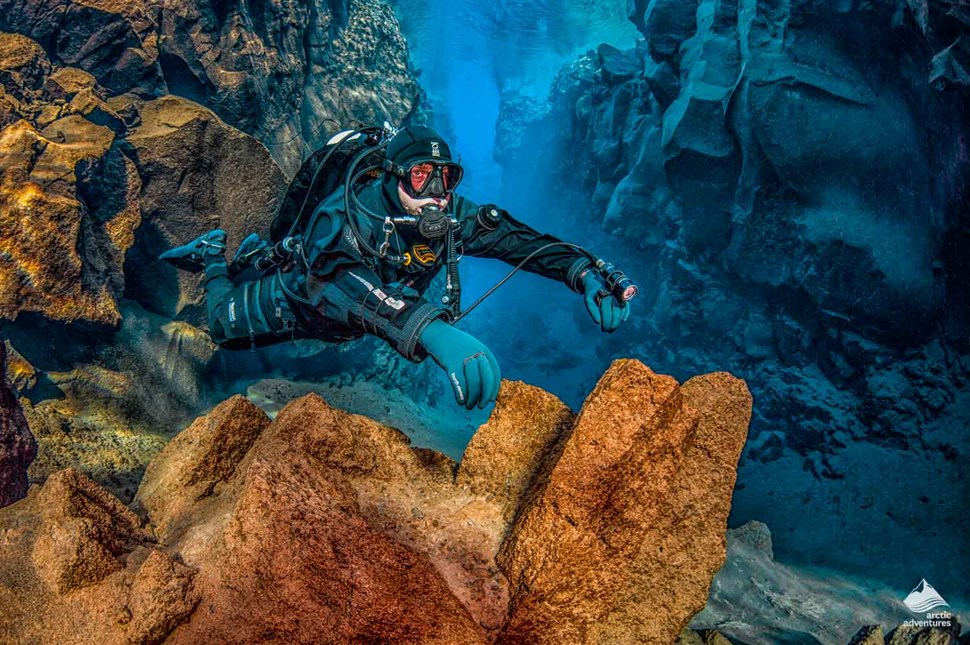 Öxarárfoss and Game of Thrones
Warning, spoilers ahead!
Are you a Game of Thrones fan? Then we suggest joining a Game of Thrones sightseeing tour to check out the Oxararfall Waterfall Trail, which is featured in the HBO TV series. You'll recognize it as the rocky path leading to the Bloody Gate, where news of the death of Arya's aunt, Lysa in the Vale, is revealed.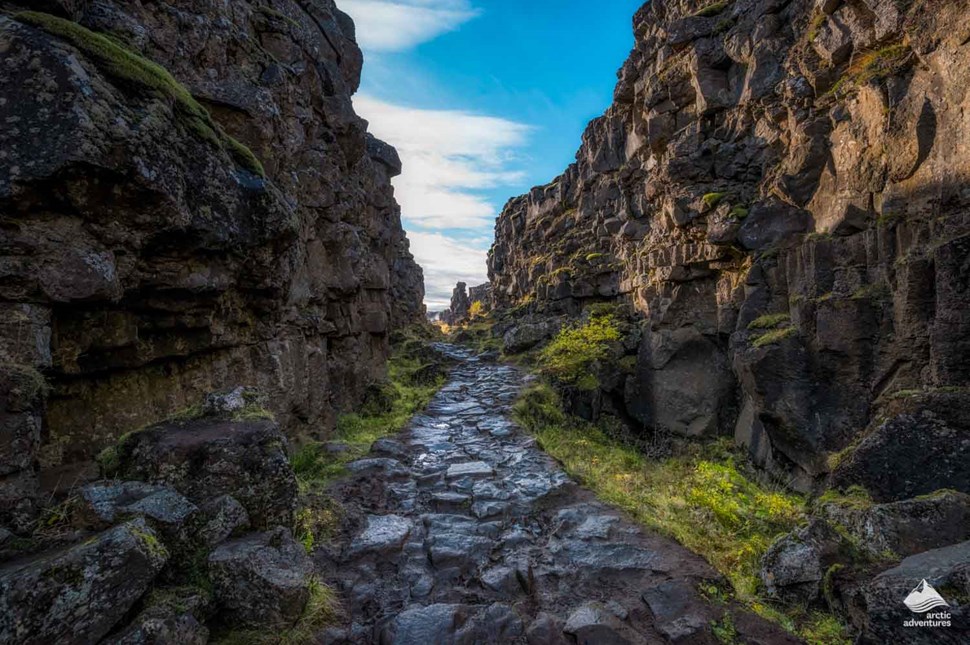 Another Game of Thrones film location in the area is near Hengill, an active volcano just south of Thingvellir National Park. Here, fans can identify Hengill's stunning landscape as the backdrop to the show's iconic fight scene between the Hound and Brienne.
Öxarárfoss Waterfall Hike
Want to add an Öxarárfoss waterfall hike to your visit? Then why not go on a short walk around the 4.5-km trail near the waterfall! The Oxararfall Waterfall Trail is a short and easy hike along a gravel path, perfect for adventurers who want to take in the waterfall's surrounding beauty.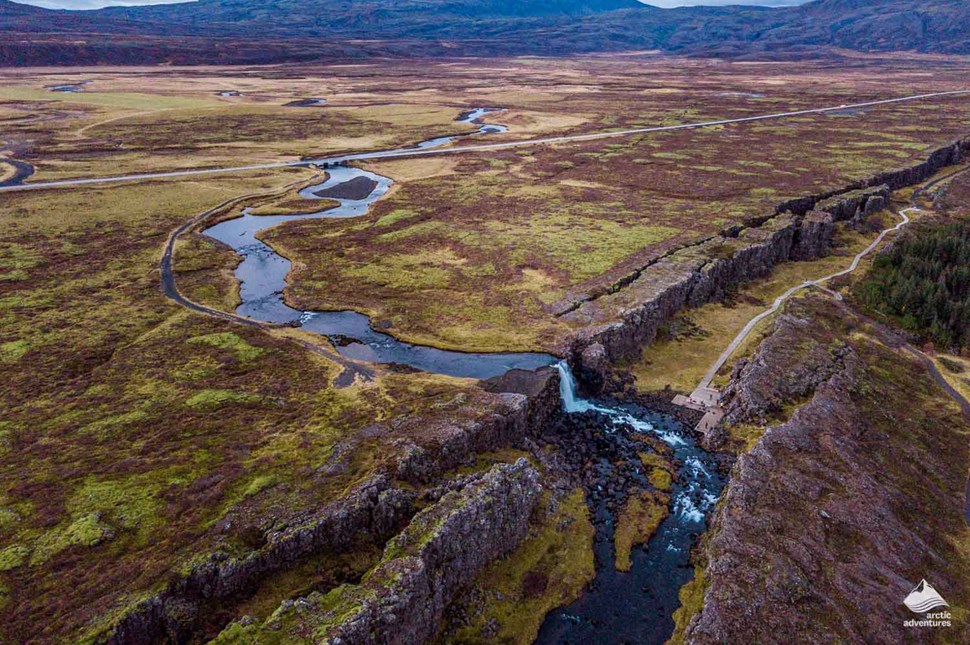 If you're looking to spend more time walking in Thingvellir National Park, there are other nice hiking trails in the area. The Skogarkotsvegur and Gonguvegur Trail is a 7.6-km loop around Hveragerdi that features a nice lake along its path.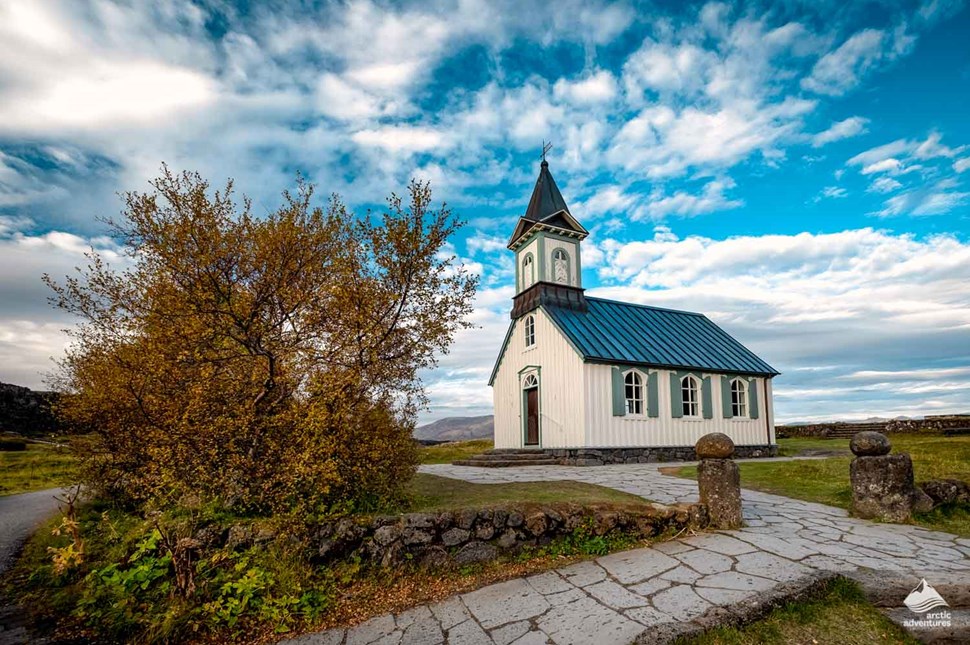 Another short trail worth checking out is the Þingvallakirkja (Thingvellir Church) Trail. It's an easy 2.1 km trail that leads you across the Oxarar River towards a small chapel, Thingvellir Church, which sits along Oxarar's riverbank. 
Interesting Places Near Oxararfoss Waterfall
Lake Laugarvatn

Brúarfoss Waterfall

Sólheimar Eco Village
Accommodation Near Oxararfoss Falls
There are plenty of great overnight options near Oxararfoss Waterfall. Since the area is a popular Iceland attraction, we suggest booking your stay as far in advance as possible.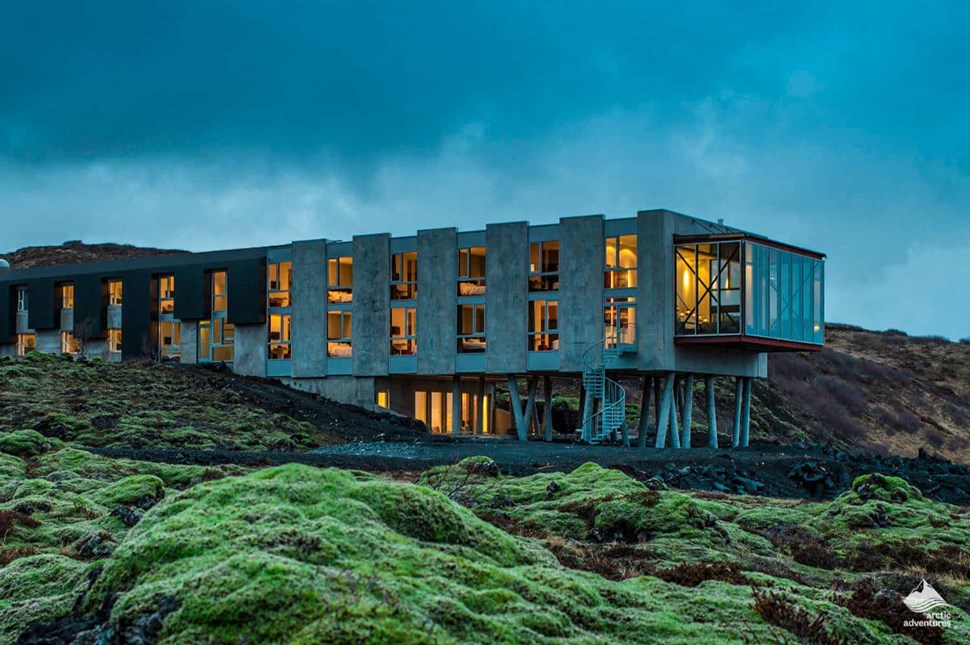 Here are our recommendations for top hotels and campgrounds in the area:
Hotels and Guesthouses
Camping
Leirar Campground

Vatnskot Campground