Akranes is a harbor town and municipality on the West coast of Iceland. On a bright day, you can even see it from Reykjavík which is located only about a 45 minutes driving distance away. The area of Akranes was first settled in the 9th century by two brothers by the name of Þormóður and Ketill but they came all the way from Ireland.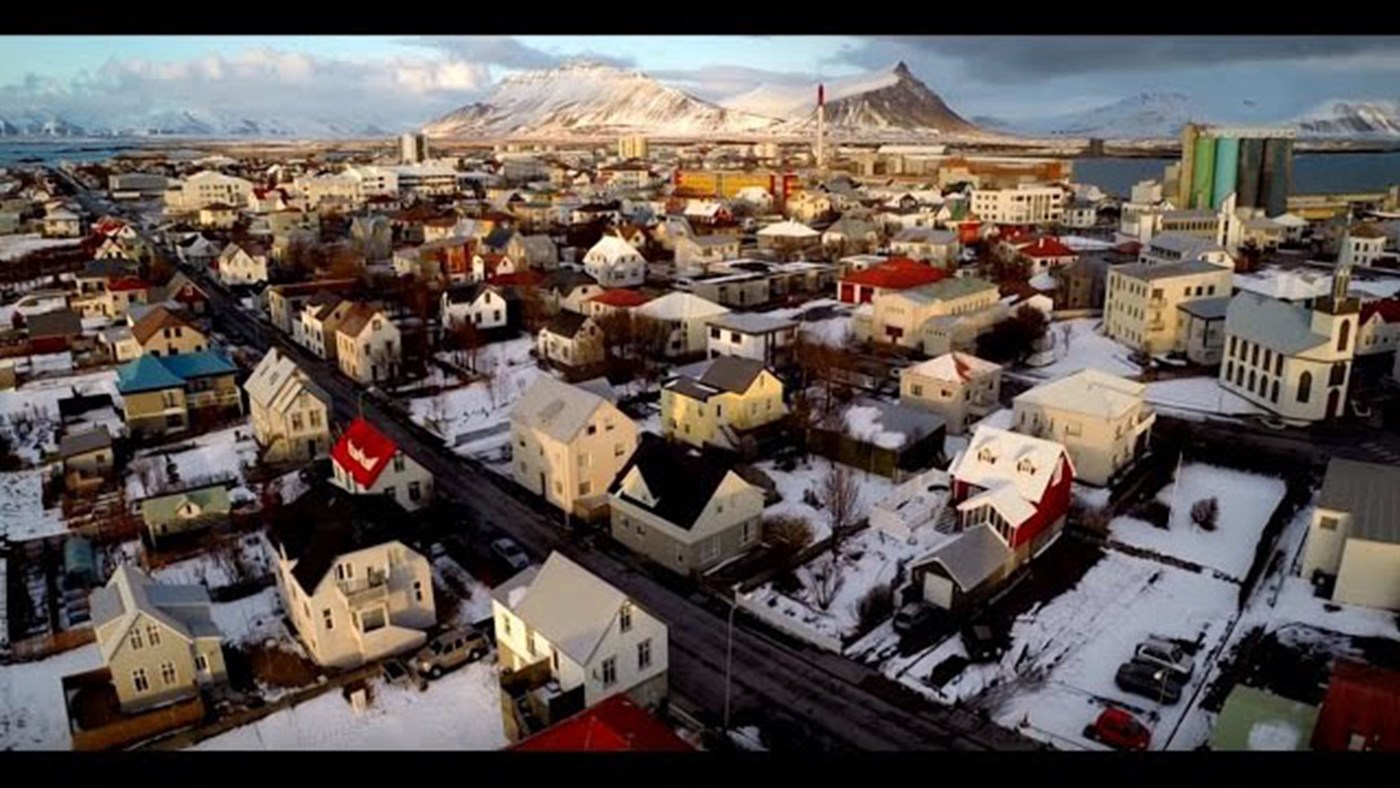 The actual town of Akranes like we know it today started to form around the mid 17th century and like most towns in Iceland was characterized by fishing and fisheries. In the year 1942 Akranes formally became a chartered municipal and so followed the biggest growth in its population in history. The focus spread from solely fishing to aluminum and cement, but working plants were not located in the town, one for each element.
The town has recently gained a lot of fans through its delicious restaurants and travelers are going out of their way to see what all the fuss is about. So should you!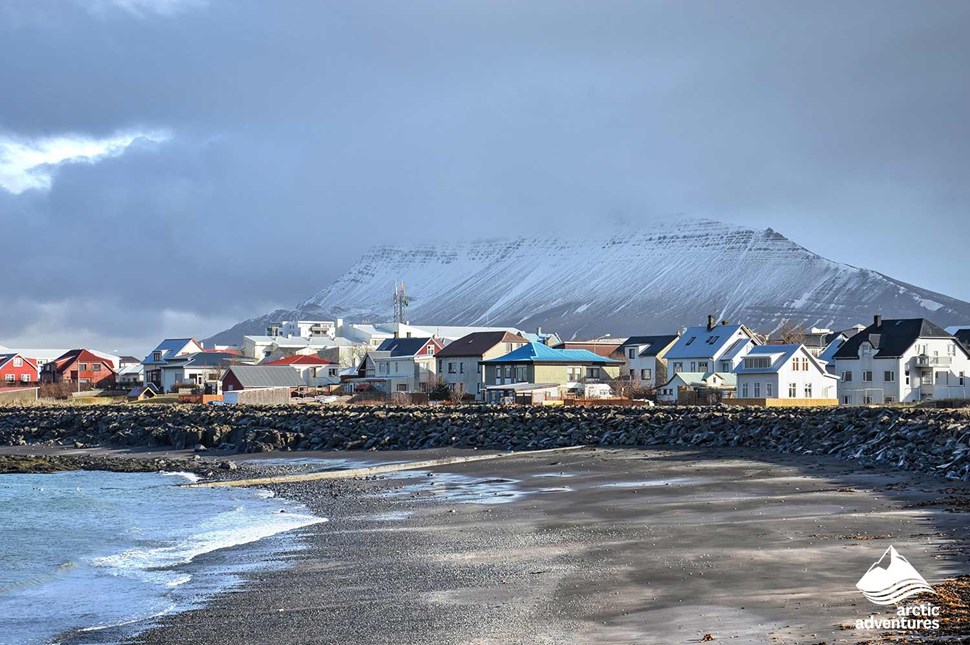 Fun Facts about Akranes
Akranes has a surprisingly big population for Iceland, over 7000 people live in the municipality and the number is only growing.

The town has a fantastic soccer team, ÍA. Their uniforms are yellow and blue.

An undersea tunnel leading to Akranes opened in 1996 shortening the drive from Reykjavík by an hour, it is now free to pass through
Getting to Akranes
The drive from Reykjavik to Akranes is a short one, only about 45 minutes. You simply follow Ring Road 1 out of town through Mosfellsbær, past Mt. Esja and through Hvalfjardargong undersea tunnel. At the roundabout you take the turn marked Akranes and continue on road 51 all the way there.
Your second option is to take the public bus number 57.
The third option for those traveling to Akranes in summer is a ferry, named Akranes like the town. It operates three times a day from downtown Reykjavík to Akranes and takes about 25 minutes each way.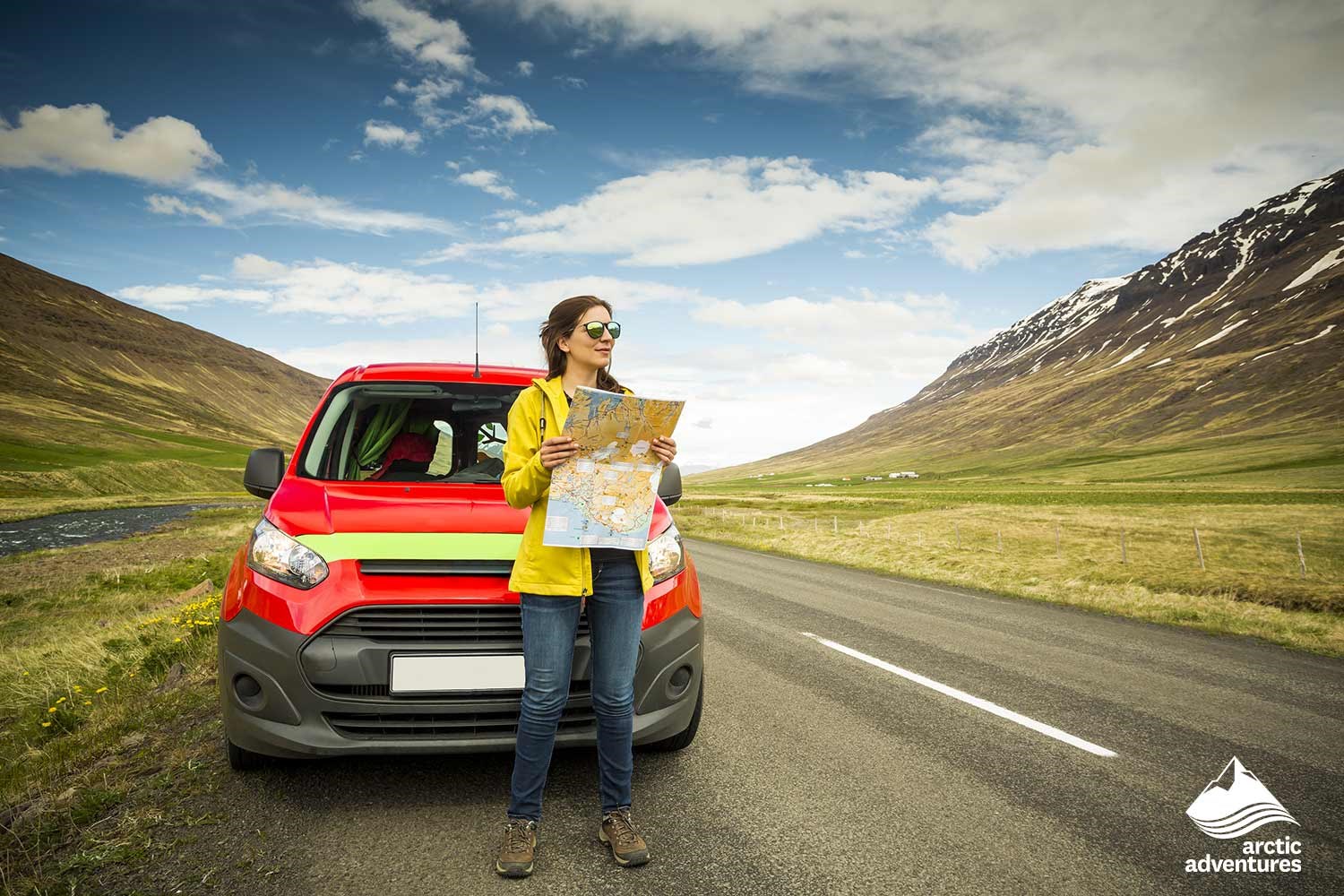 Things to do at Akranes
Wondering what are people up to in this lovely harbor town? Here are some ideas of what to do in Arkanes?
Explore the old lighthouse, Reykjanesviti – Icelanders have this never-ending fascination with lighthouses, but this one is a favorite of many! Pay a small fee to get to the top for some breathtaking views.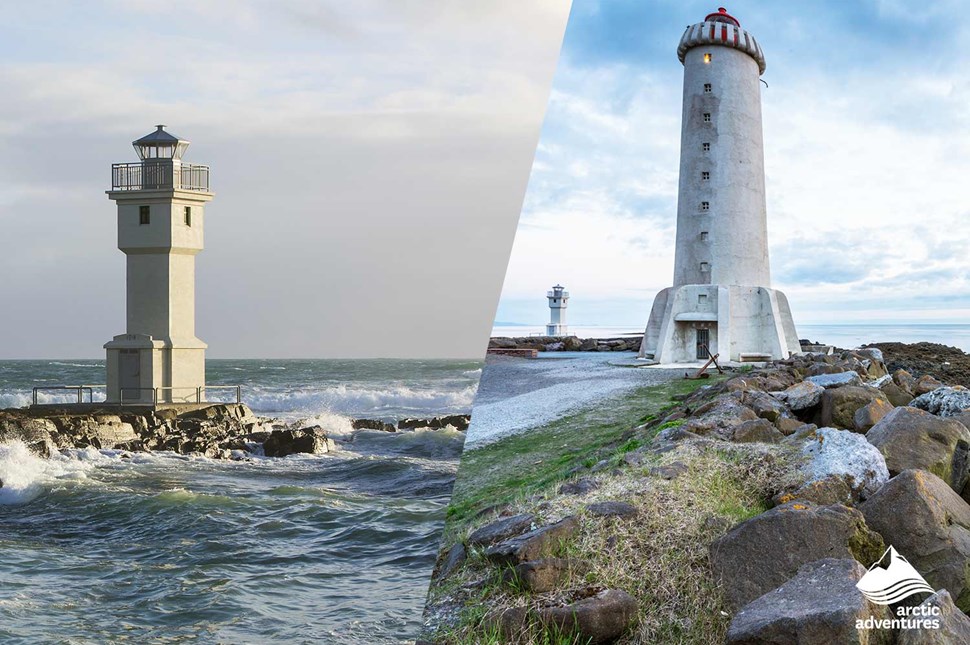 Bathe in Guðlaug – a whole new natural pool experience!

Visit The Akranes Folk Museum – for a sight into the history of the region!

Take a dip in the local swimming pool – soak yourself in the Icelandic waters at the Akranes Pool.

Hike Akrafjall Mountain – for splendid views over Akranes and beyond.

Stop at Dularfulla Budin – market, tavern and a museum with steampunk decor!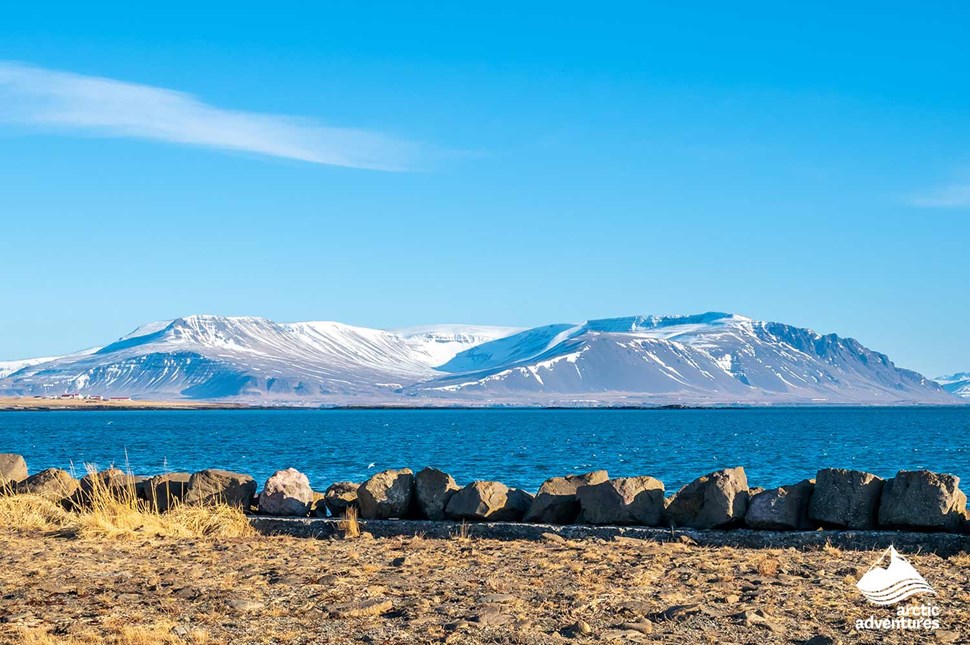 Annuals Events and Festivals at Akranes
Sjómannadagurinn | The Sailor's Day
The 1st Sunday in June is dedicated to the sailors of the country and all their hard work and sacrifice. Celebrated all around the country but especially in towns into fisheries. People play games enjoy musical acts and night-time dances. Join the celebrations downtown and ask around for the dance!  
17th of June | Iceland's National Day
Parades and artistic acts all around the country, people dressed in their finest and plenty of cotton candy!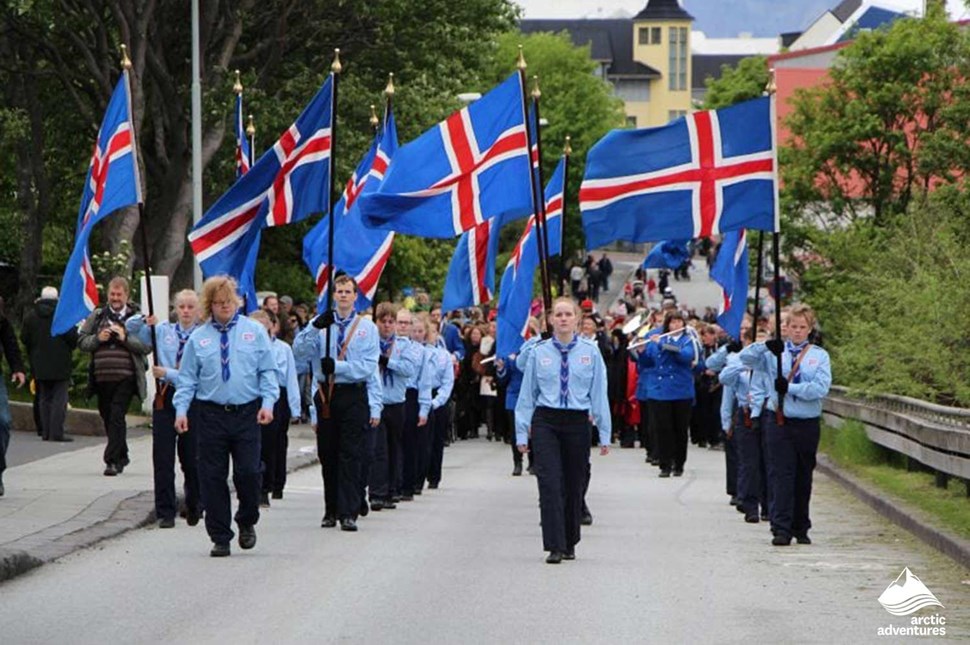 Írskir Dagar | Irish Days
The first weekend in July is celebrated in the town. People dress in Lopapeysa the Icelandic wool sweater and party all day and night. There is even a competition in the who has the reddest hair!
Where to eat at Akranes? | Akranes Resturants
Gamla Kaupfelagid

 – Lobster soup, lobster pasta, beef and everything between in top quality!

Galito

 

– cheesy pizzas like you wouldn't believe, tasty lobster, tex mex and anything you can think of done fantastically – recommended!

Café Kaja

 – a healthier option with great variety, this one never fails and has the reviews to prove it!

Lesbokin Cafe

 – a super cozy café with delicious bread, soup and of course, coffee!

Skokkin Café

 – a good place to taste traditional icelandic coffee shop goodies!

Brauð og Kökugerðin

 – a bakery offering all the Icelandic classic baked goods!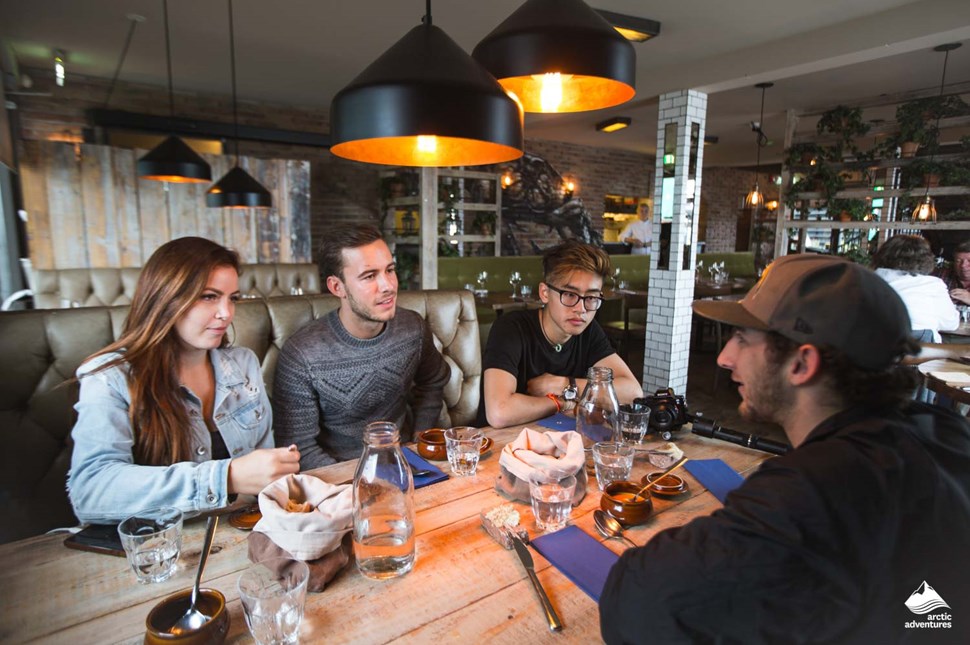 Where to stay at Akranes?
Hostels
Guesthouses, B&B and Apartments
Teigur Guesthouse

Melur Guesthouse

Akra Guesthouse

Gallery Guesthouse
Camping at Akranes
The camping site at Akranes is located in Kalmansvik a stunning bay in the outskirts of the town. The views and amazing and the campgrounds offer top of the line facilities; Showers, toilets, washing machines (400 ISK), dryers (400 ISK), electricity (900 ISK) and more!
Price per night per adult (16+) 1200 ISK.
Open from the 5th of May to the 31st of December.
Music Videos, Films or TV Shows filmed at Akranes
Music Videos
Olafur Arnalds – Old Skin (2013) The Icelandic Arctic Olafur filmed part of his video at the Akranes lighthouse
Films
Fast and the Furious 8 (2017) In one of the scenes you will see the old abandoned cement factory by the harbor.
Interesting places near Akranes